UPDATE: The Chocolat Frey visitor center in Buchs, which had to close with the lockdown in March 2020, will remain permanently closed!!!
We have visited the Maison Cailler three times during our first year in Switzerland, so it's time to change our habits 🙂 So we decided to pay a visit to another famous Swiss chocolate factory – Frey Chocolat in Buchs.
Getting there
Opening hours and admission
The visitors' center is opened from Tuesday to Sunday, 10.00 am – 5.00 pm (except 25.12. and 1.1.). Last tickets are sold at 4.00 pm. Admission for adults is 12 francs, for children from 6 to 16 years old is 6 francs. Family admission for 2 adults and up to 5 children is 30 francs (for 1 adult with a maximum of 5 children is 18 francs).
One certainly does not resist to compare the two chocolate factories, and I have to say that, as far as the first impression is concerned, for me personally, the Frey Chocolate Factory did not score high.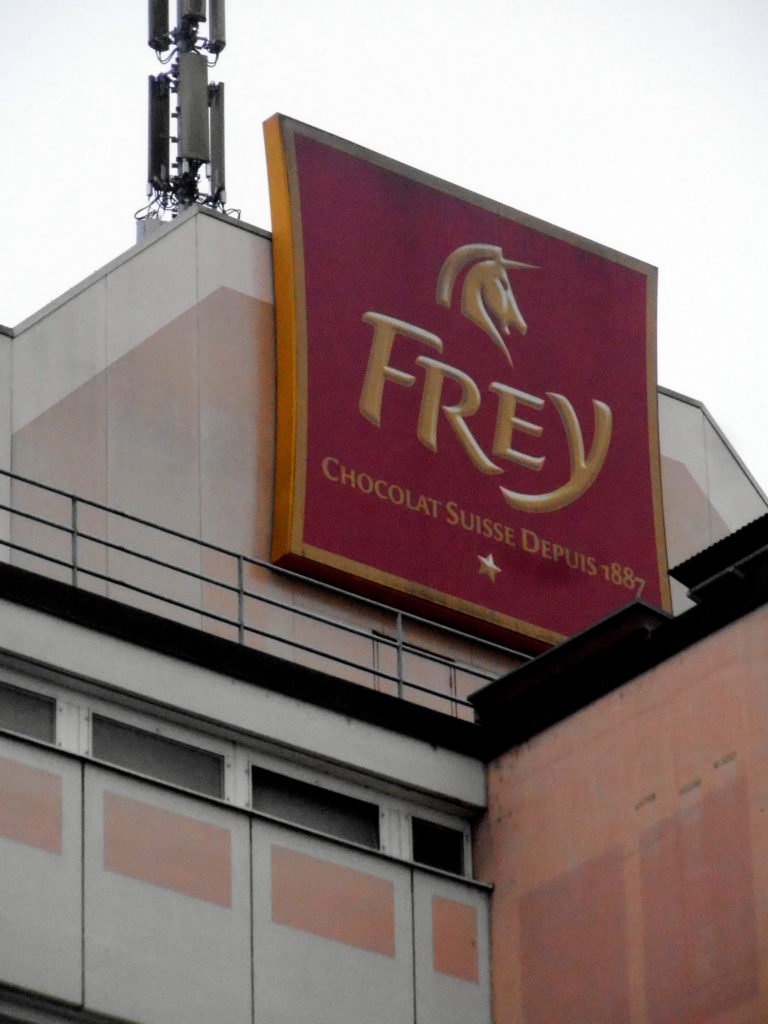 Probably the reason is that while the Maison Cailler lies in a picturesque valley surrounded by mountains and forests, the Frey chocolate factory is located near the highway in the industrial zone on the outskirts of Buchs, near a large shopping center. The rainy weather of that day probably did not contribute to the overall impression at our arrival. But at least our way from the parking lot to the visitor center was accompanied by the delicious smell of chocolate, and our mouths were slowly starting watering!
Tour
When we paid the admission and were given the headphones, we had to wait for a while for our groups´ turn (as in Cailler). Then we could enter the chocolate world of Frey.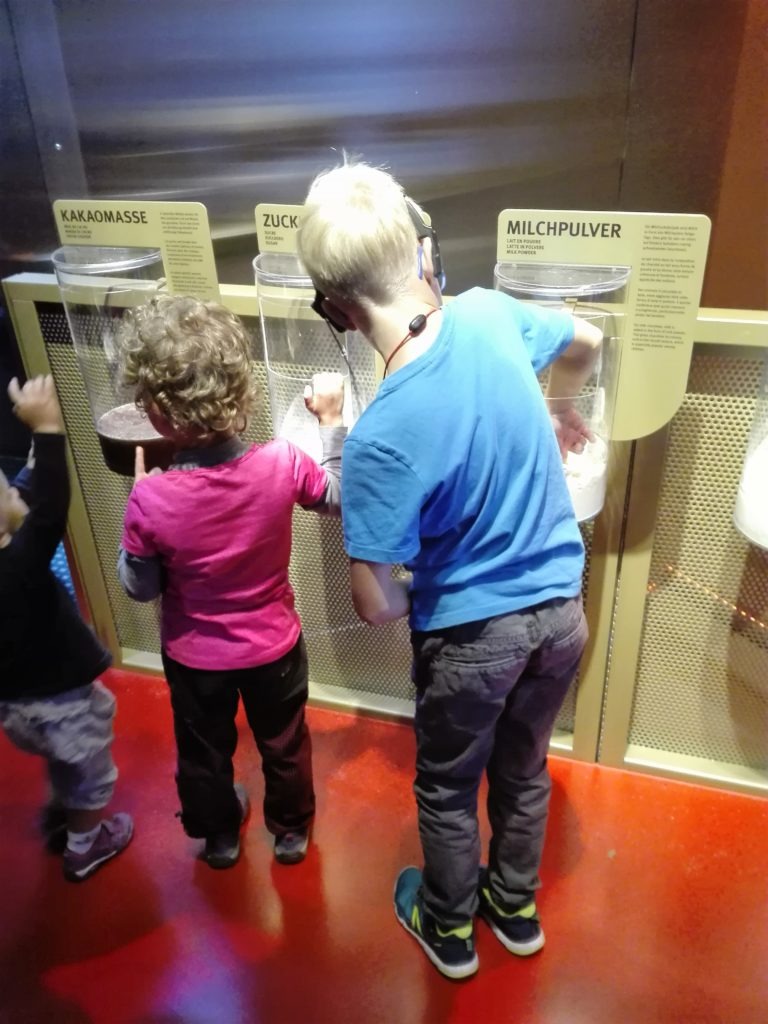 In the introductory section, we learned about the places where cocoa is grown, as well as the basic raw materials from which chocolate is produced, how and what it is packaged.
Chocolate figures
Frey is well known for making chocolate figures, so we've learned a lot of interesting things like that most people start eating easter bunnies from the ears 🙂 These and other information we got from the interactive panels from which factory employees talked to us.
Unlike the Maison Cailler visit, we were able to walk the tour at our own pace, which was good for the children who could decide where to go, according to what was really interesting for them. I think the biggest attraction for them (except for the final tasting) was the opportunity to become a chocolate praline for a while in a great box of chocolates.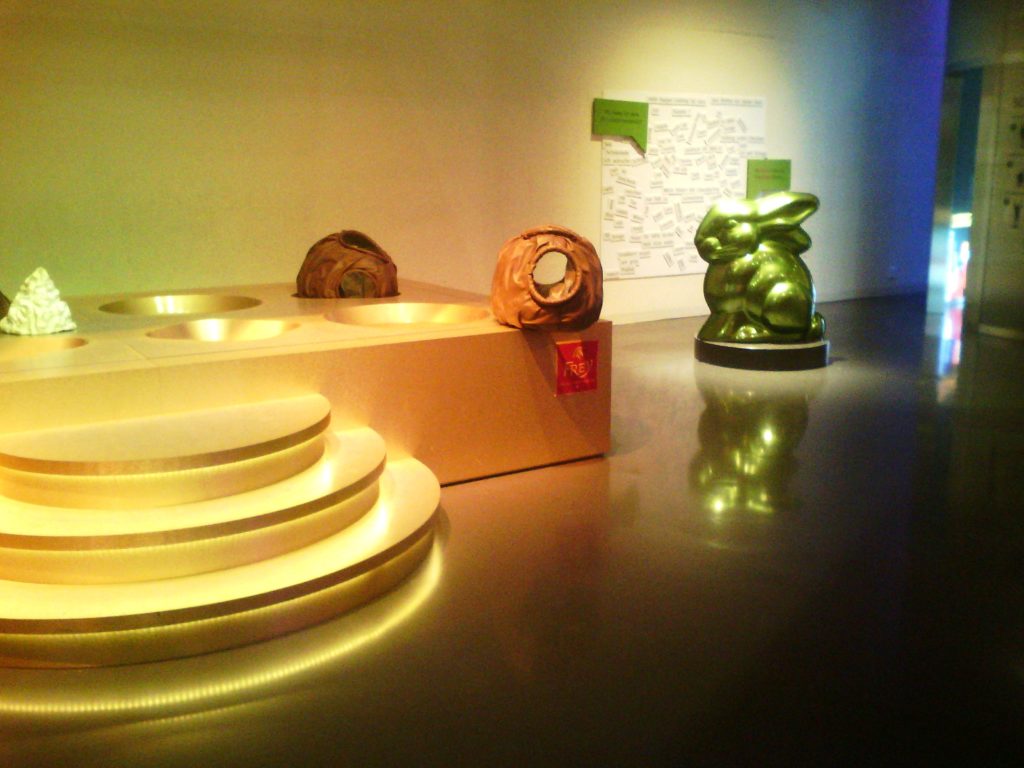 Interesting was also the "smell laboratory", which looked more like perfumery, where we could try different samples of scents.
The final tasting was absolutely amazing. Pralines were constantly refilled because even with such a small number of visitors, they were disappearing incredibly quickly 🙂 The highlight of all this were two chocolate fountains in which we dipped dried fruits. Yum!
And what about the overall comparison? The tours in both chocolate factories are definitely very interesting but they differ in the concept. While Maison Cailler is more educative, this one in Frey is more interactive and fun, so I recommend it to families with small children. And chocolate is just very tasty!
UPDATE 2017:
Since our first visit, we have visited this chocolate factory several times. During the last visit (which took place in better weather than the first one) we discovered an outdoor play area for children with "Bobby cars" and a "production line" for chocolate.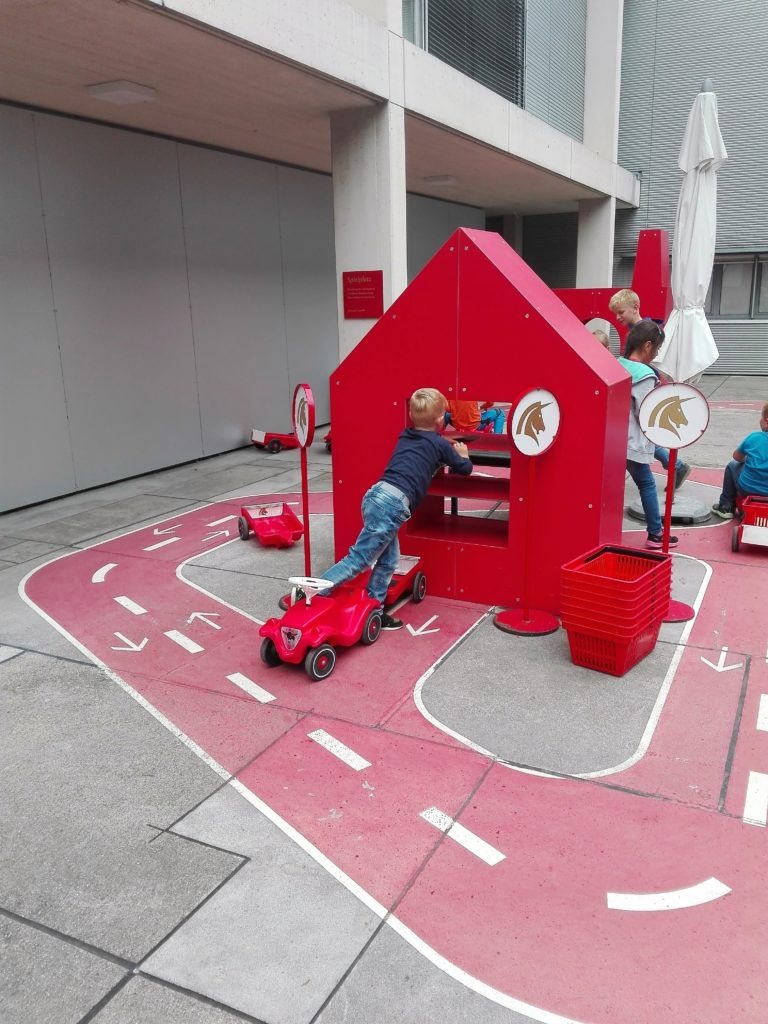 If you don´t want to miss any of my recent posts please sign up for my blog in the top right-hand corner of this page. Thank you. Be sure to follow me on Facebook, Pinterest, and Instagram. And of course, I look forward to reading all your comments.