Maybe you know the endless questions: "Mum, what´s the day today? If it's Monday, tomorrow is Saturday, right? Is it Friday in two days?"
To make it easier for your children to learn, I´ve prepared a simple calendar for you to teach your children a sequence of days a week. As an extra bonus with a foreign language version 🙂
Supplies
thick cardboard (size 15x30cm), thin cardboard (5,5x24cm)
pencil, black marker, ruler, scissors
acrylic paints, brush
string, hook
Step 1
Cut the cardboard to the desired size (if you choose an only one-language version, it may be narrower). On the carton, mark the fields for each day of the week with a pencil.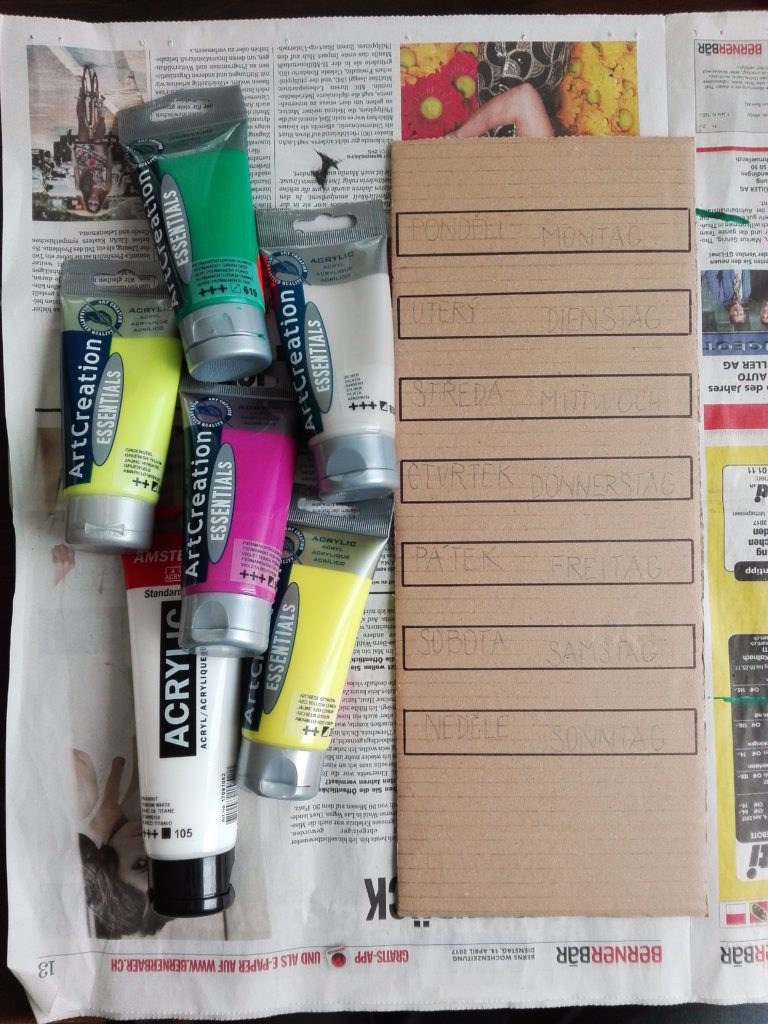 Step 2
Let the children choose what colors the days of the week will have. The more skilled can color them. Once the color has dried, outline each field with the black marker and enter the names of the days.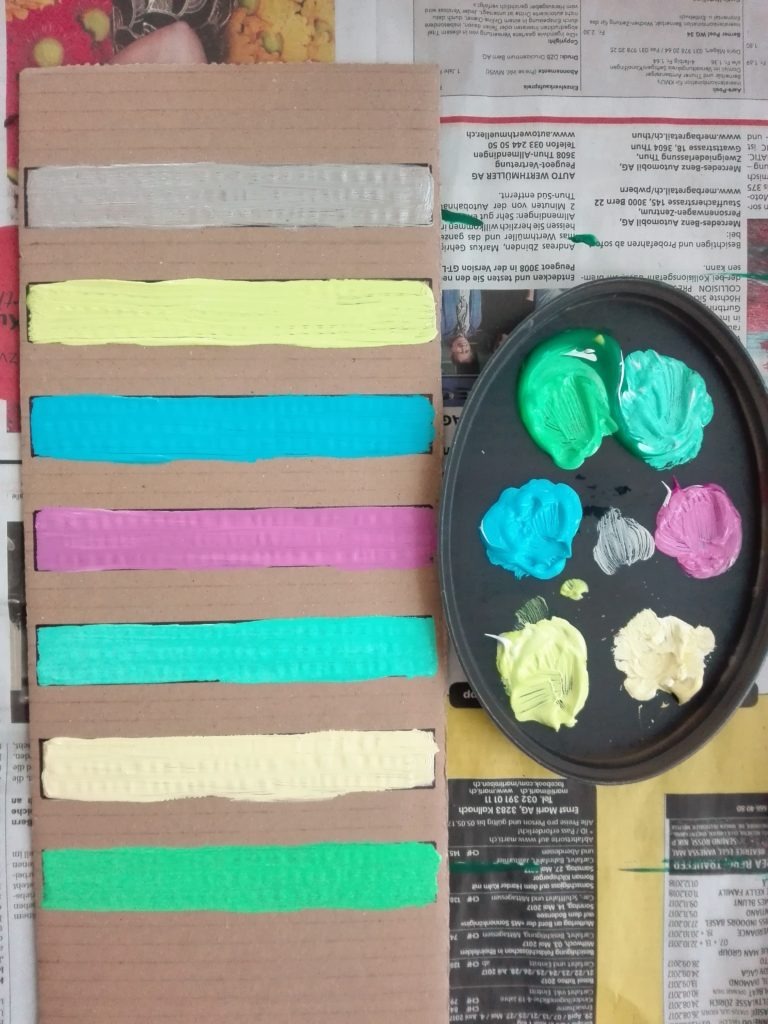 Step 3
Cut out two horizontal holes in the smaller carton. The gap between the outer edges should correspond to the height of the field for the day of the week. Then write the text to the corresponding places: "Today is"; "Tomorrow will be" "Yesterday was"
Put the thinner cardboard on the thicker.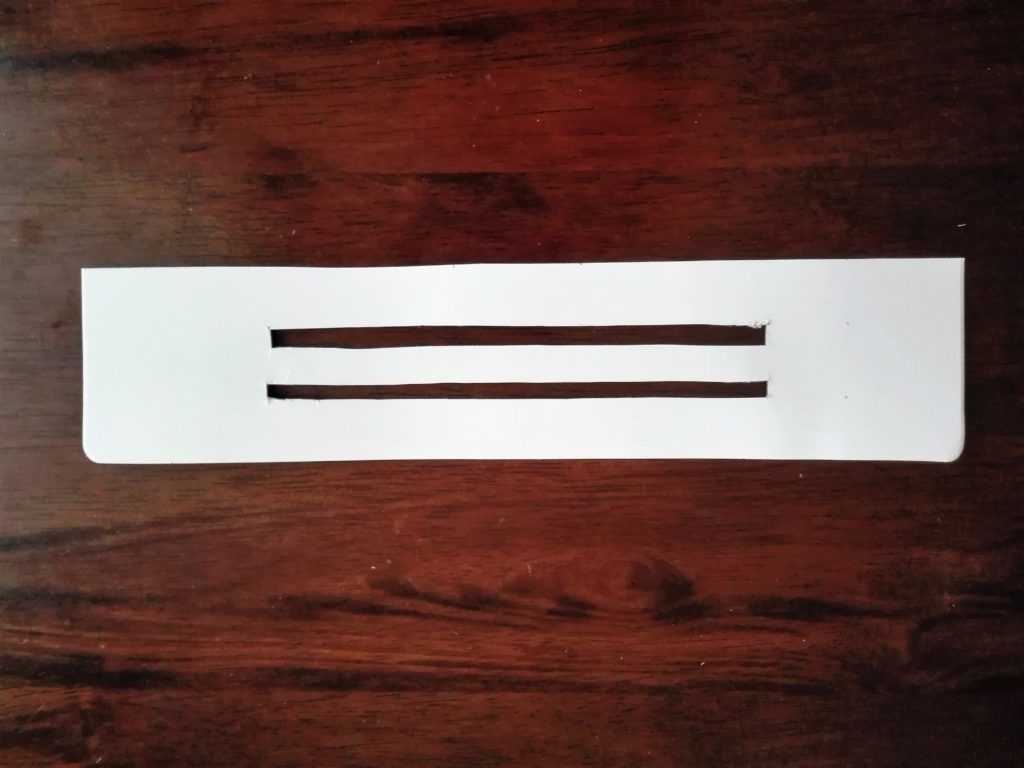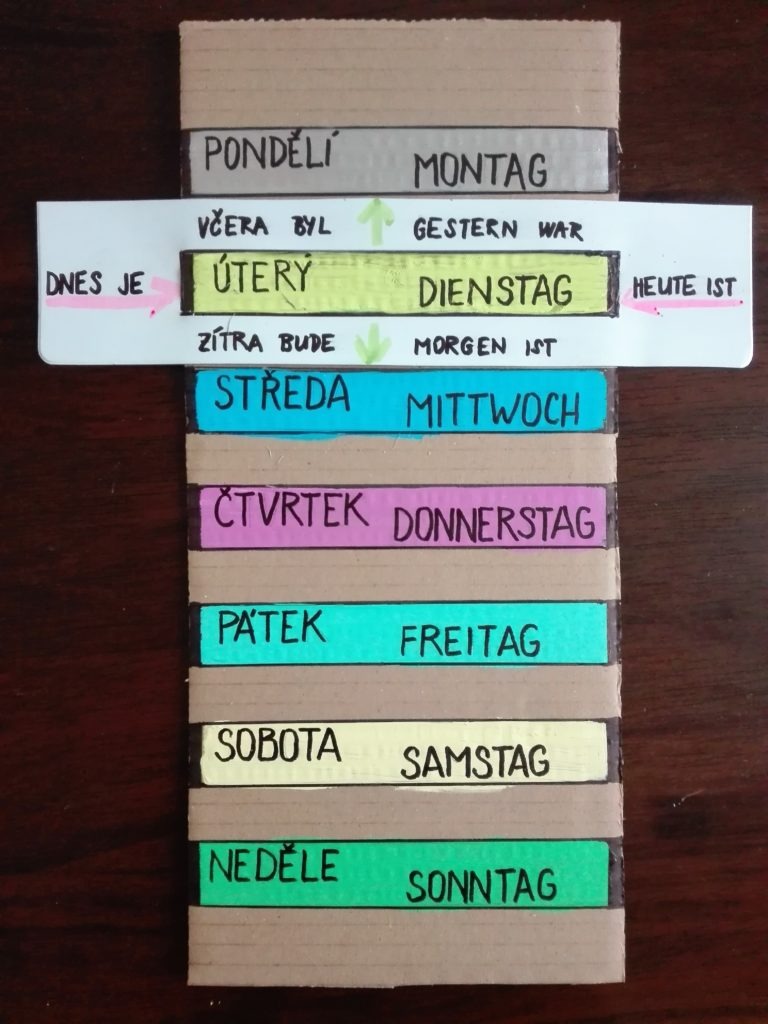 Step 4
Make who holes on the top of the larger cardboard, thread the string, and hang the finished calendar in any place. We've hung it right next to the bed where the younger son can immediately see what's the day when he wakes up in the morning 🙂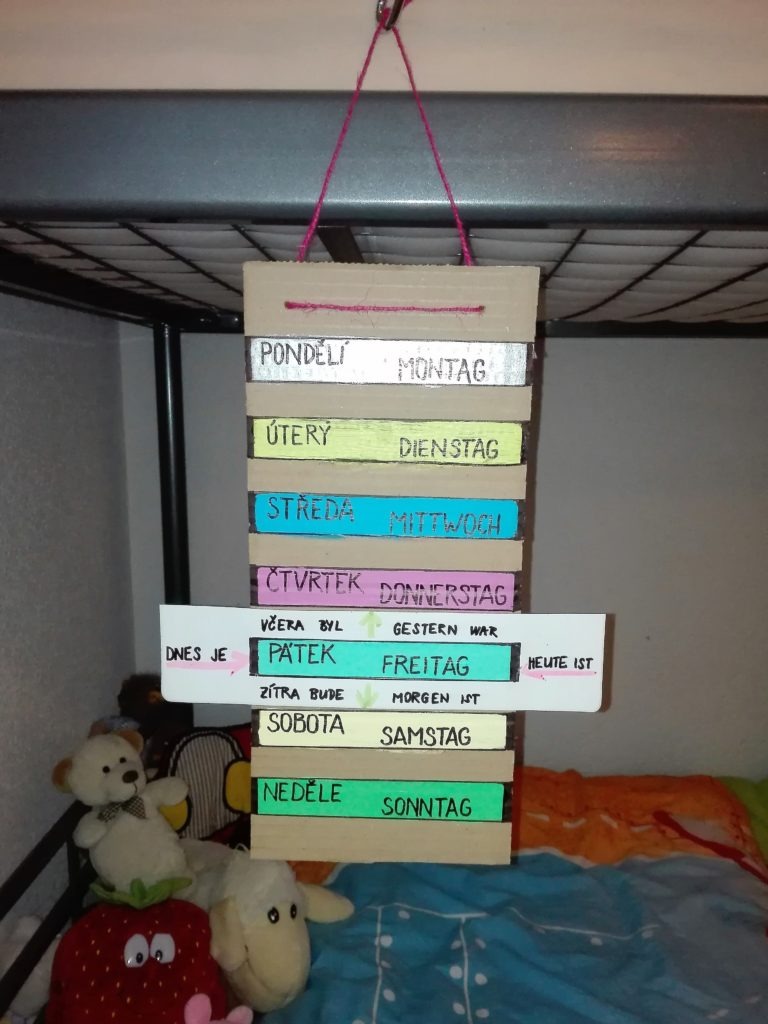 And what about you? Do you have any proven tip how to teach children the days of the week? If you like my simple tutorial, I will be happy if you share it with others. Or pin it for later 😉