In today's post you will find a simple guide how to make a fall wreath from natural materials. I didn´t think I would start making fall decorations so early this year, but when I sorted a box of materials for DIY, I discovered a bag full of beechnuts. I totally forgot to have them there. We gathered them last year when our parents were here to visit us, and when we walked from Gurten, the nuts literally fell on our heads. And I started throwing them into the stroller basket with the fact that they would definitely come handy some time! And they´ve come 🙂
Supplies:
wreath form (I used polystyrene 20cm in diameter)
beechnuts (about half a smaller plastic bag of empty "cups")
other natural materials (cones, acorns, chestnuts)
hot glue gun & silicone sticks
ribbon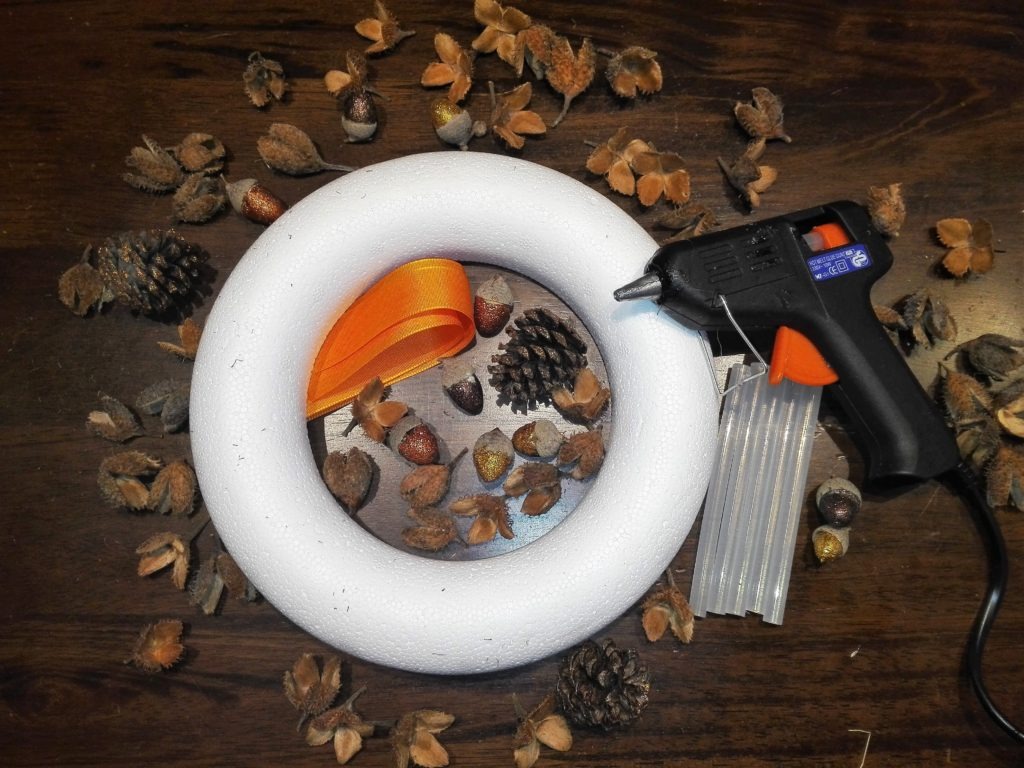 Step 1
If you would like to decorate acorns or cones with glitter before you start making the wreath itself, you can find a tutorial how to do that in my last year´s post – here.
Step 2
I put aside the most open cups. Then I stabbed them evenly into the form. For better fixation, I also used the hot glue gun.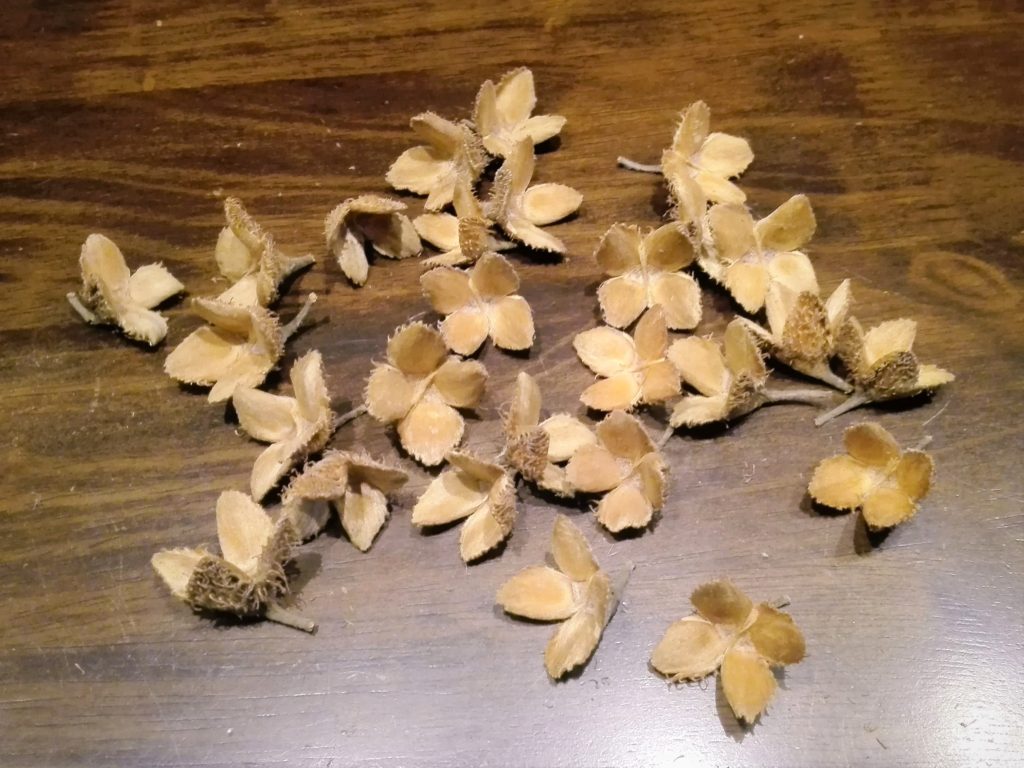 Step 3
Gradually, I added and glued cones, acorns and more cups. It's really good to have them all shapes and sizes because the smaller and finer nicely fill the space between the others.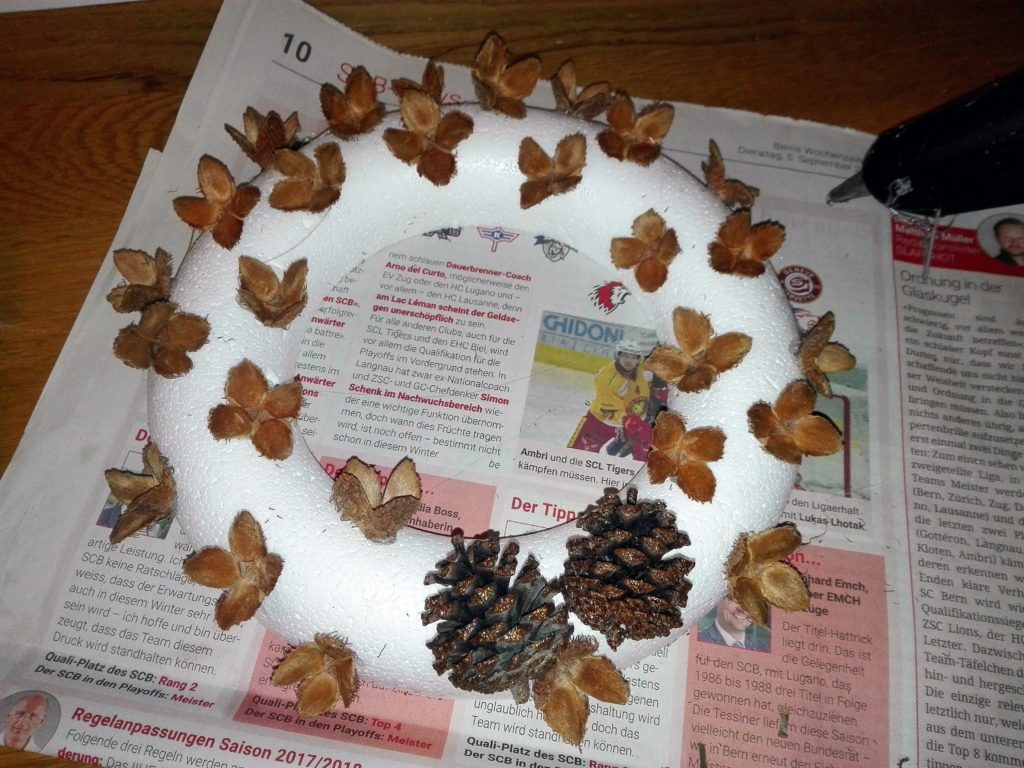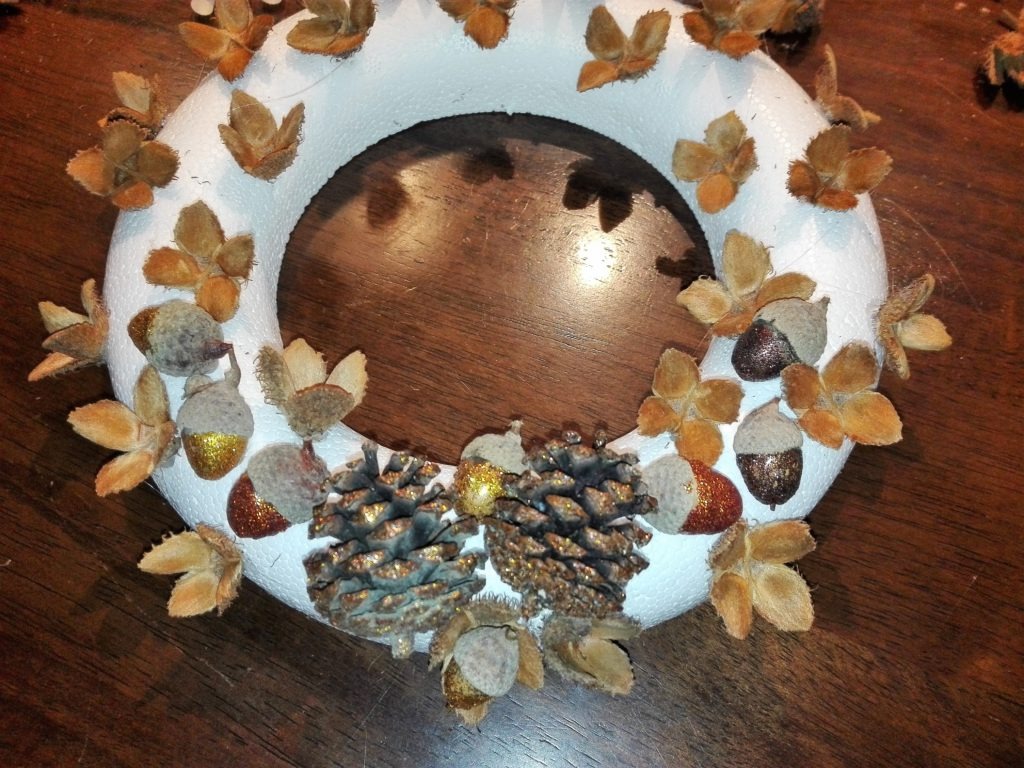 Step 4
As the last step, I glued a ribbon on the back side of the form. And then I could hang the wreath. I picked for it a place on the wall between the kitchen and the living room. I think it fits exquisitely there.
Do you also like fall? Are you looking forward to the color game all around? For me, the autumn is a time when I'm going to bake again. I am already looking forward to the fragrance of this year's first apple strudel. Have a fantastic fall!