You will probably agree with me that it is much easier to make a program for kids in the spring and summer. At this time of year, though, the options for entertainment are a little more limited.
So one February afternoon, when it was raining snow outside and the kids were in the mood to kill each other (or kill me because – no, you can´t be gaming Playstation all afternoon!), I found it absolutely essential for my own sanity to get out of the house and take them to the Bimano indoor playground.
Getting there
Bimano can be found at Zentweg 1A in Bern
By car
: There are limited parking places available. On the 2nd underground floor are parking spaces for
Bimano
visitors, but the capacity is about 20 cars. Further parking possibilities at the BERN EXPO grounds (but the parking fees are pretty high). If possible arrive by public transport, e.g.
by tram
(line 9, end station Guisanplatz Expo, from here it is about 10 minutes´walk).
Opening hours and admission
Bimano is open on weekdays from 9 am to 5:30 pm (Wednesday until 6:30 pm). On Saturdays and Sundays from 10:00 to 18:00.
However, I recommend checking the website before your visit because it may happen that the restaurant/playground will be closed due to a private event.
Admission is paid for the child. Children under 1 year have free admission. Children under 2 years pay 5 francs, for children under 15 years of age, 15 francs. Accompanying persons have free admission.
Once inside the building, you take the stairs to the first floor. Then you enter the restaurant ZENT, where you pay the entrance. Even if the room is on the first floor, parents with strollers don´t have to worry, there is a lift.
Right behind the door to the playroom there is a large dressing room and a "parking lot" for strollers.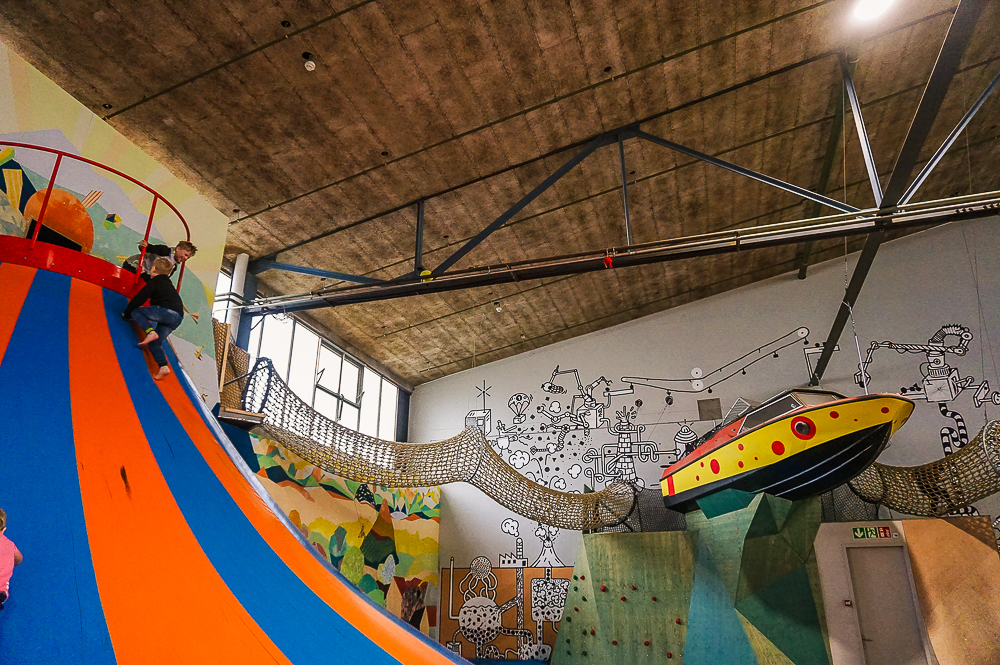 Indoor playground
Bimano offers on 850m² various attractions for children. The indoor playground is designed as a movement park or adventure playground.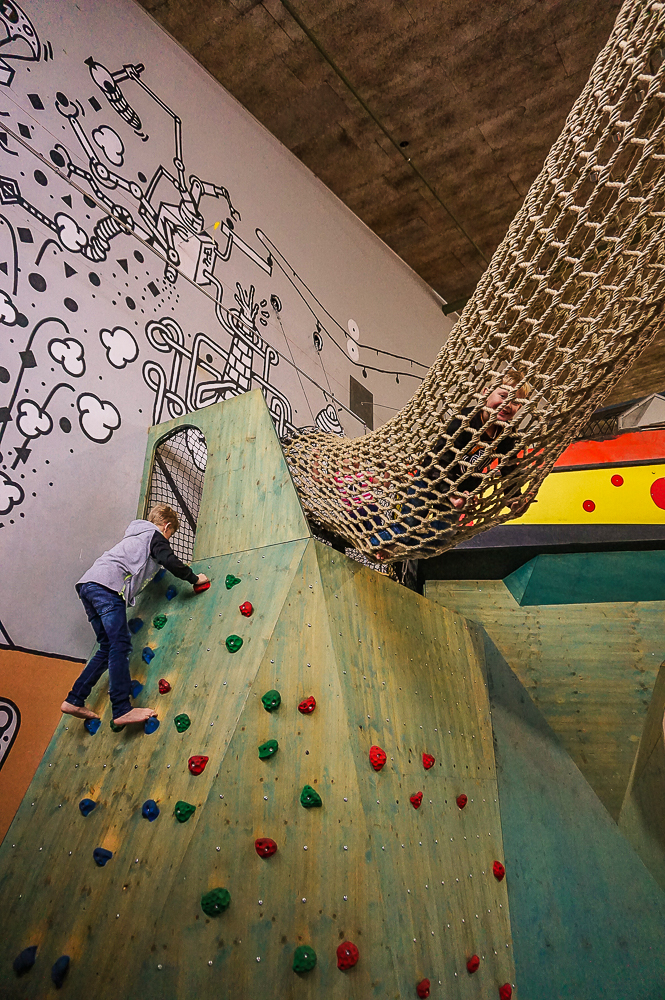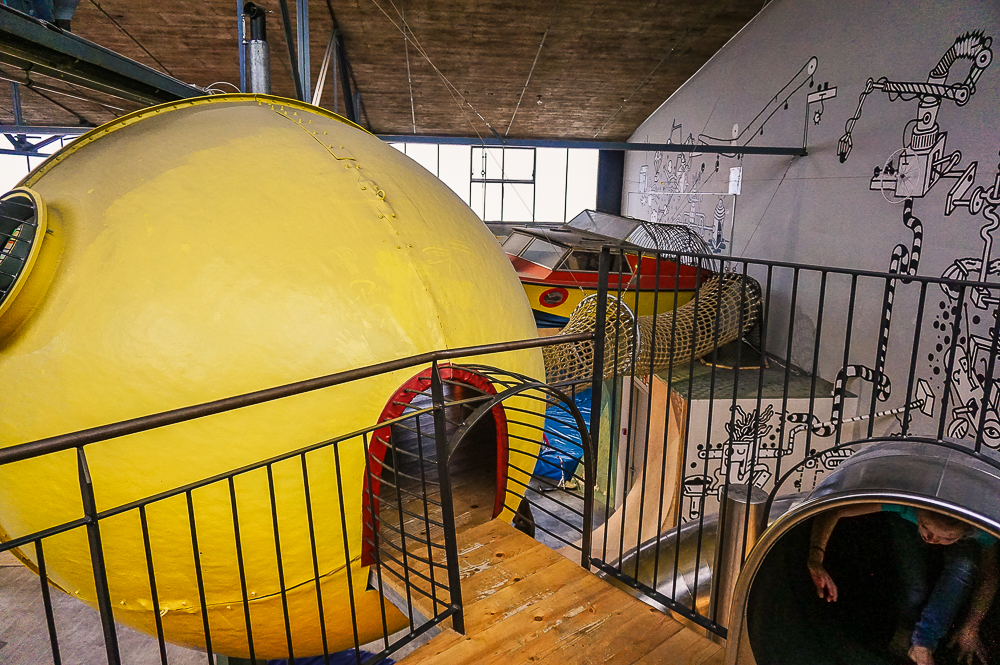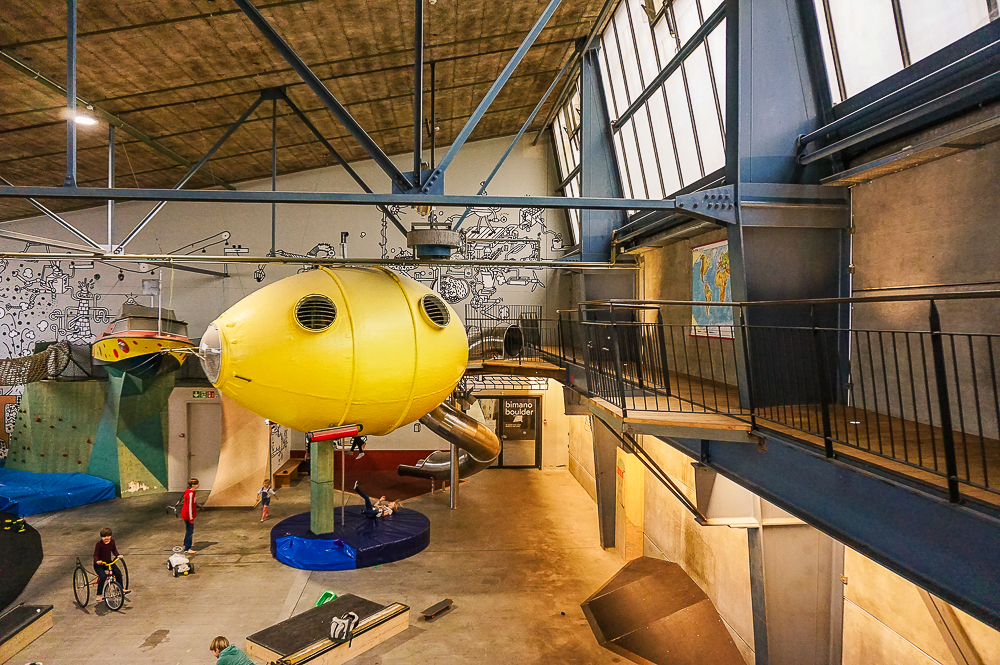 Great fun for kids is a "volcano", which is also a giant slide. I recommend taking the socks off when you want to climb it up.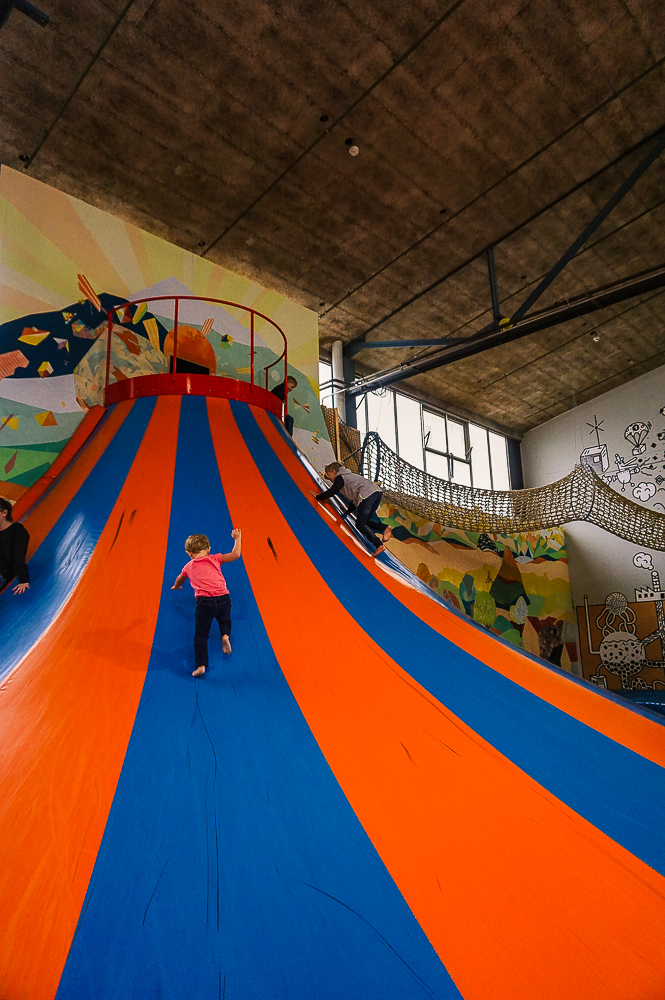 Funny vehicles
In Bimano, you will find almost no plastic balance bikes (well, few are here, but really only a minimum). Quite oppisite, hand-made vehicles from old bikes and other parts things that would normally landed on the scrap.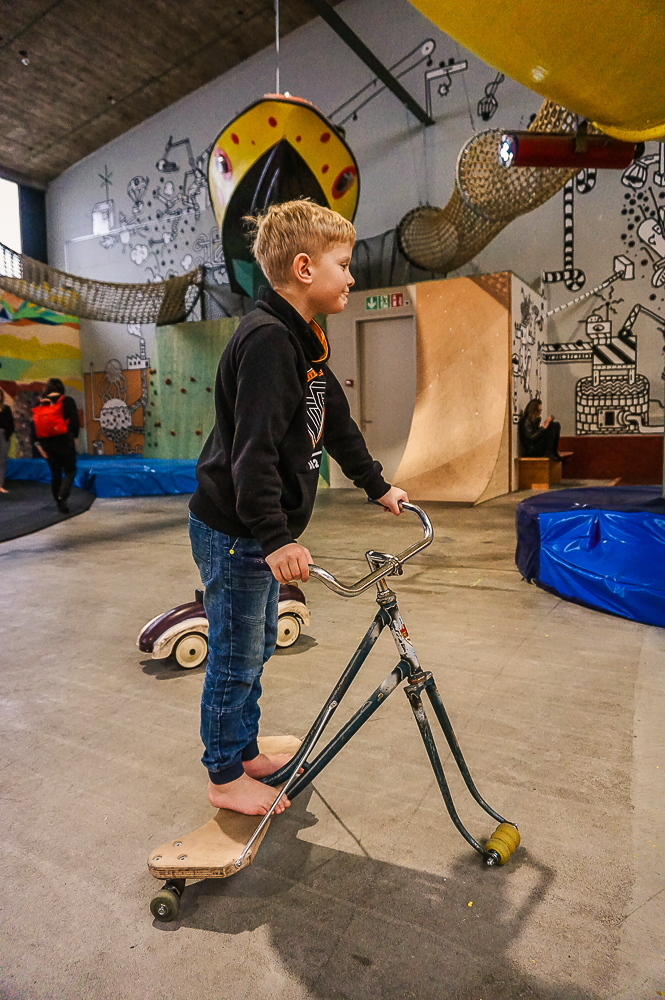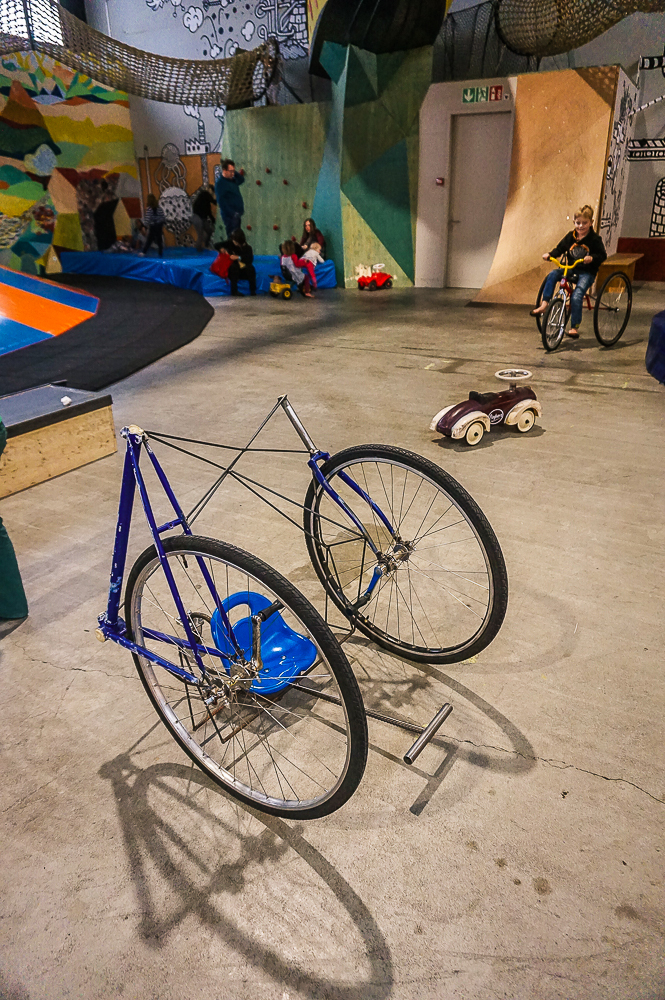 Skate ramp
Older kids will surely appreciate the possibility to try a skate ramp. You do not have to worry about your kids – there are knee and elbow guards as well as helmets. There are also skateboard courses where you can enroll your kids.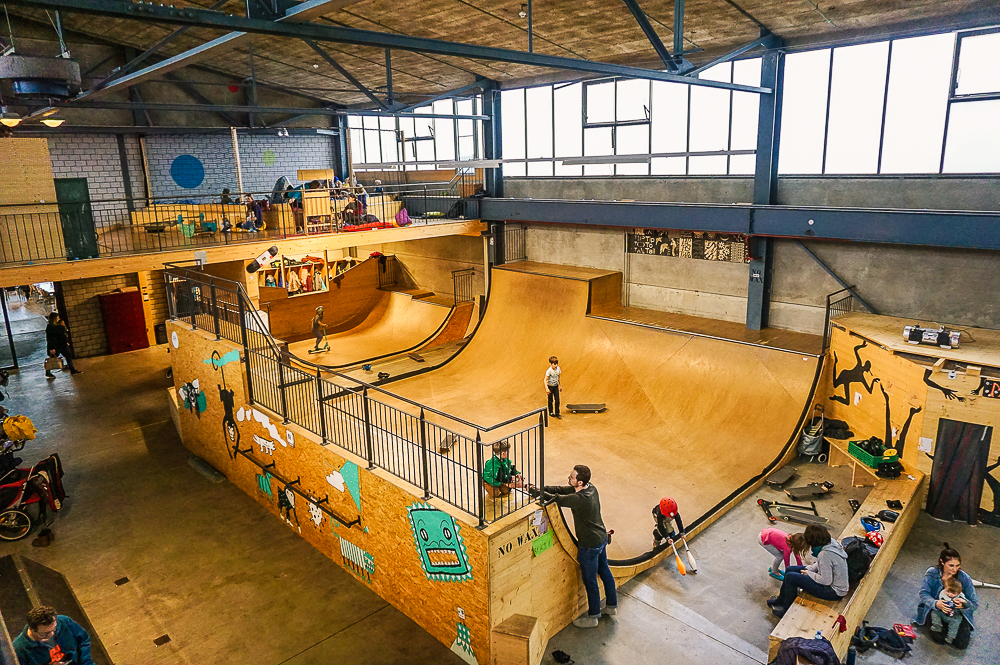 For the little ones
On the gallery, there is a playroom for little kids. Here you can find room-like corners, even with mattresses where you can put them for an afternoon nap (or nursing your baby).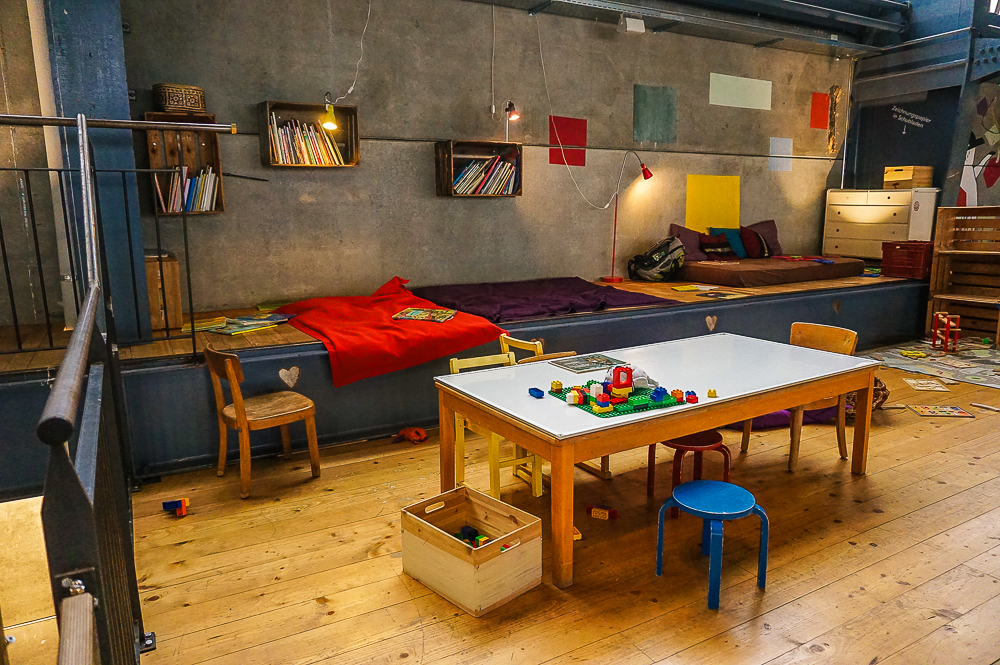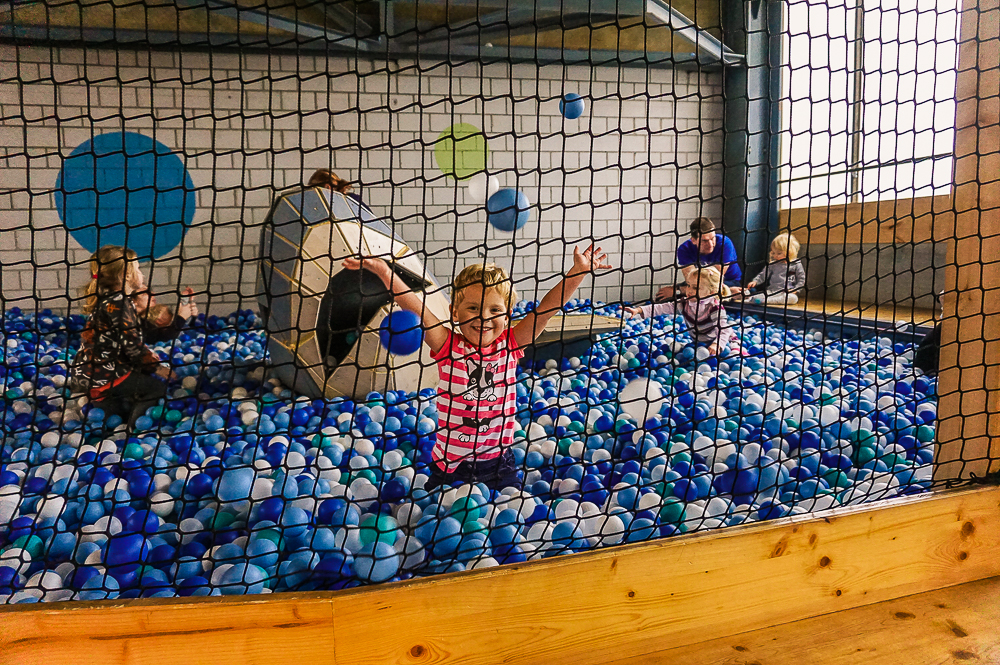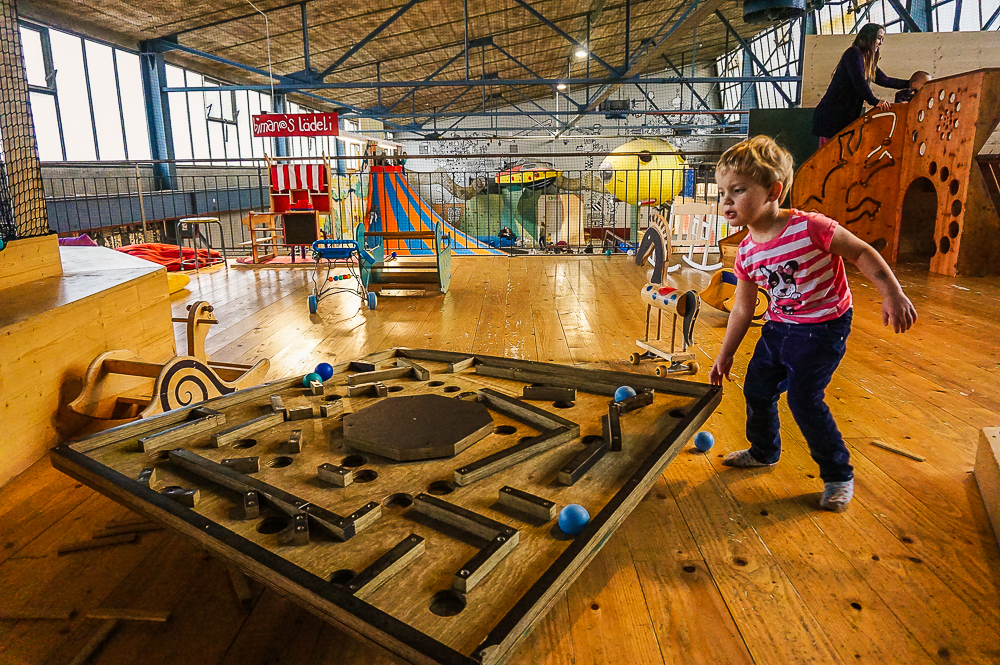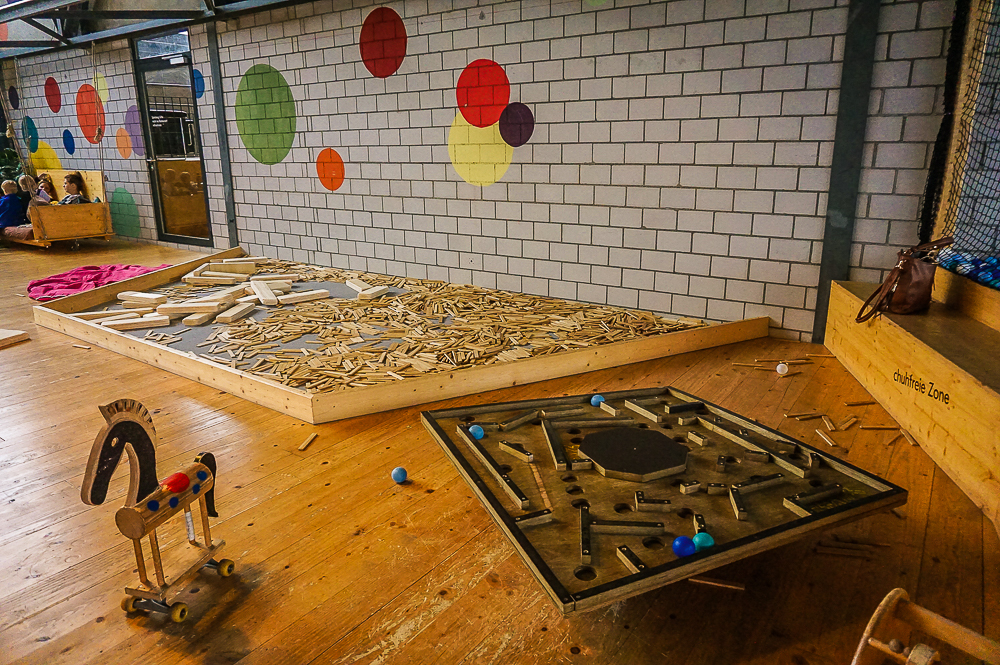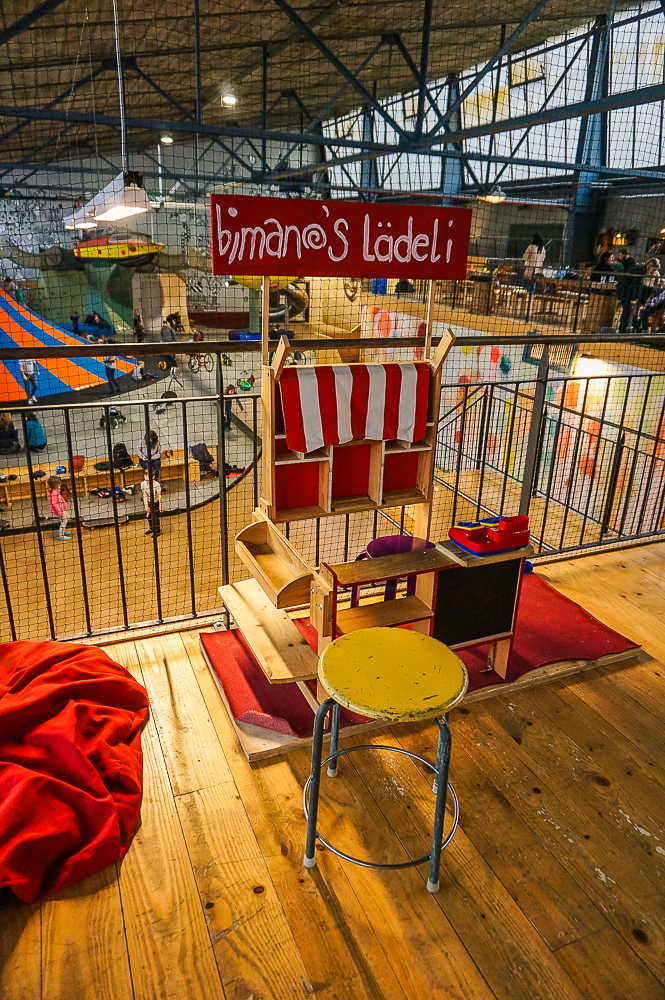 Birthday parties
At Bimano, you can also book a birthday party.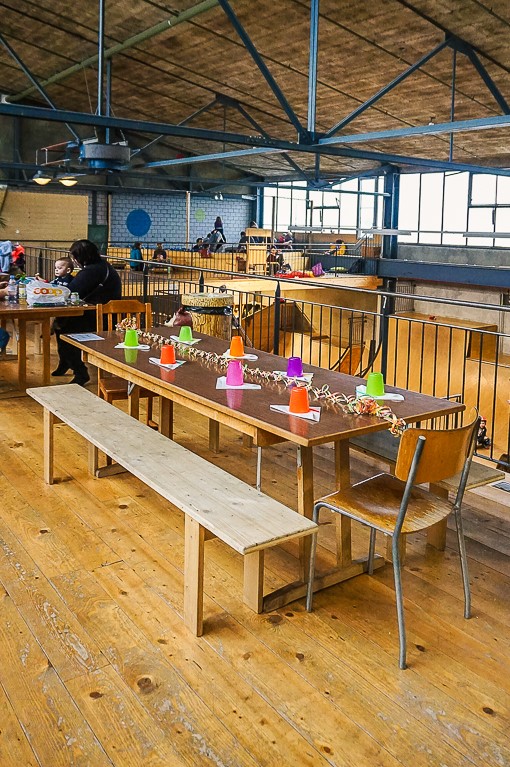 Restaurant Zent
The restaurant offers lunch menus (including children's meals), as well as delicious bites (croissants, rolls, sweets, fruits …).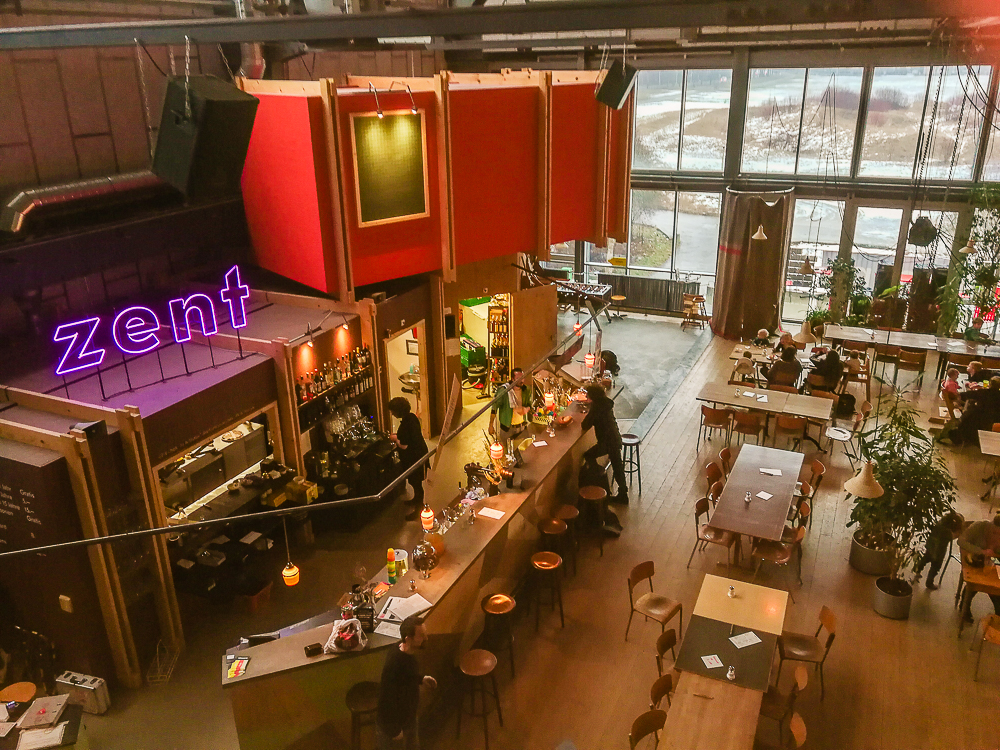 My tips:
I recommend to take shoes to change into (or thick socks)
If you have older kids who don´t enjoy indoor playgrounds anymore, you can take them to the adjacent boulder hall.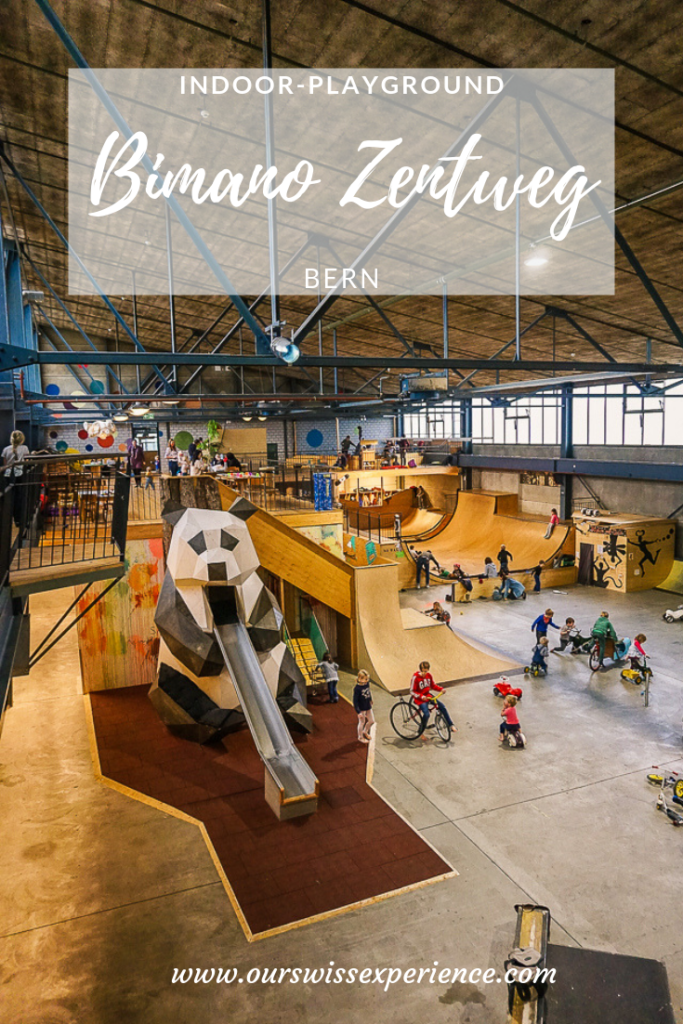 If you don´t want to miss any of my recent posts please sign up for my blog in the top right-hand corner of this page. Thank you. Be sure to follow me on Facebook, Pinterest, and Instagram. And of course, I look forward to reading all your comments.