OK, guys, I've been long thinking whether to write a post about another race here in Switzerland, which I took part in. But since that last post about Emmenlauf, about which I wrote here, was quite a success, I will share my experience with you.
I´ve dreamed about the participation in Burgdorfer Stadtlauf (simply translated as Burgdorf run :)) since last year when I was nine months pregnant flipping through the local newspaper and saw the amazing pictures from this race.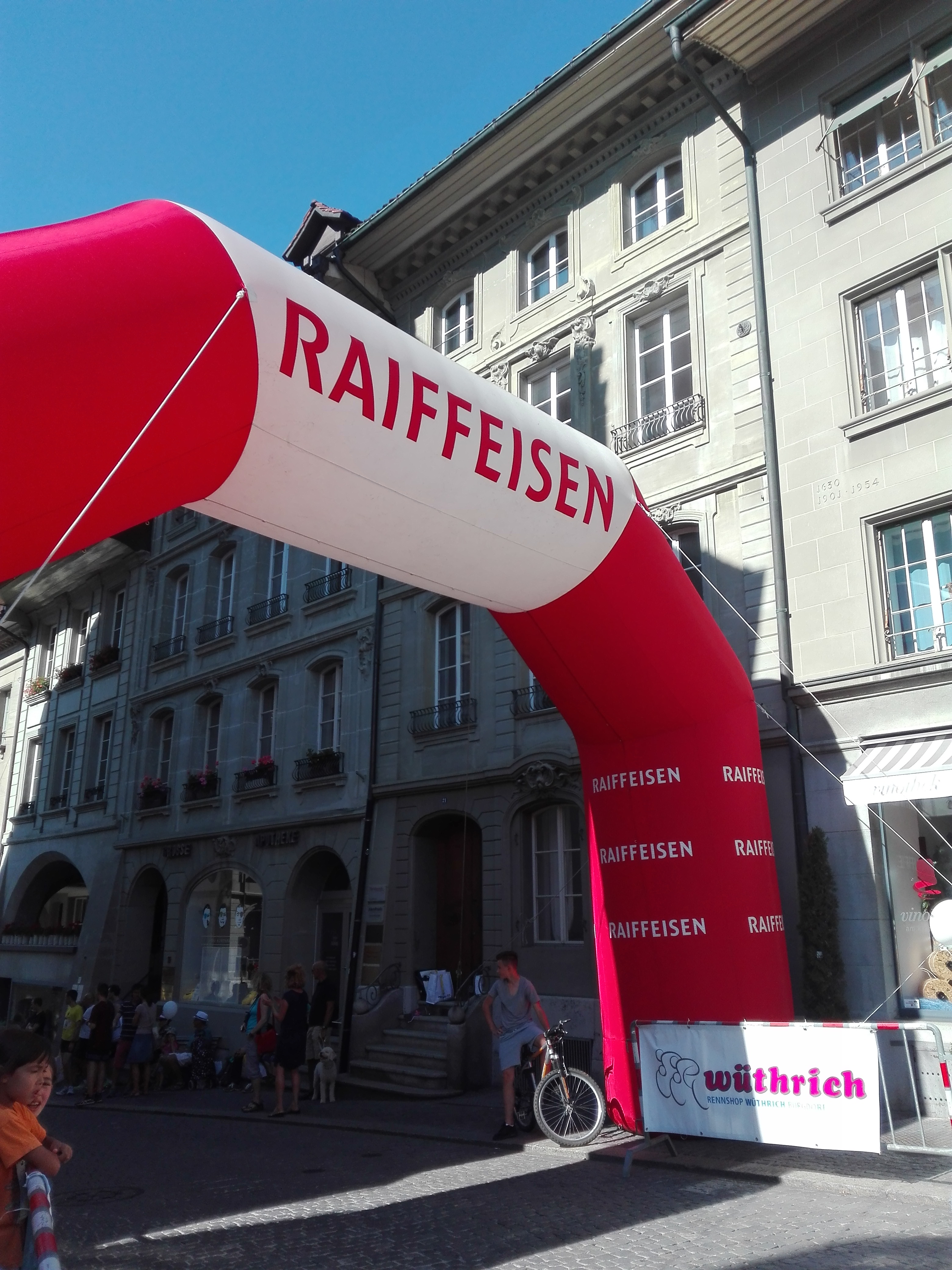 When I came up with the idea to participate in the race in Burgdorf and told my friend Sylwia, she warned me in advance that it would be hard. Very hard. And she definitely will not run this year because last year was for her more than enough. Under the influence of this warning, I didn´t sign to a major 10km run, but only for shorter, ie. 5km run.
Kid´s runs
Before the major runs were held kids runs, where I signed up again our two boys. Unlike Emmenlauf they didn´t run in the same category, but each in his own. Younger kids run with their parents, so it was for me such 400m warm-up workout. Pity that this category didn´t have officially measured time, because unlike Emmenlauf our junior set a nice pace and hand in hand, we finished third! Then they ran older boys. After seeing the success of his younger brother, our elder said that he would try to win his race, so at the start line he positioned himself into the front row. And he kept at the forefront throughout the 650m race – and also finished third! Needless to write, how immensely proud I was (and under the influence of his success we then signed him into athletic club the following week :))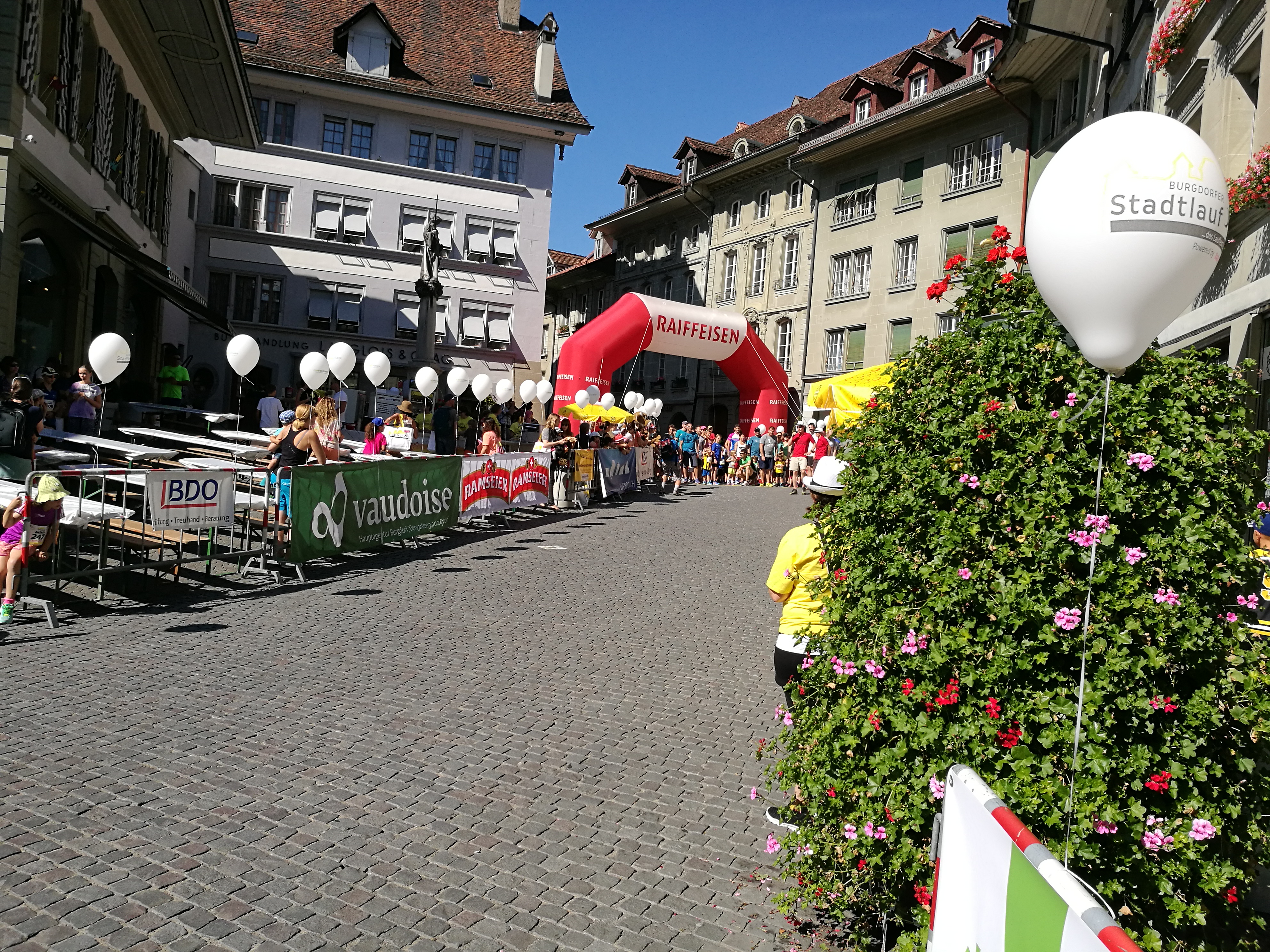 Then we waited about an hour for my run in the shade of historic houses (it was about 30 degrees that day). And just before I had to listen to well-intentioned advice that I mustn´t finish worse than third, not to spoil our family's honor! Um, thanks guys, that definitely encouraged me a lot! So I joined somewhere in the middle of the field, waiting for the starter pistol to shoot.
My run
The first kilometer was great because it led downhill. I think I even ran my record. When I saw the time 4: 23 min/km, I thought that my new Runtastic watch broke down still under warranty. At the same time the red light in my head started flashing and saying that I run too fast, and can´t certainly keep this pace, and what's worse, even to breath it! Which also happened. Fortunately, my crisis came after that our route led through the lobby and restaurant of the hotel where the live music was playing. Hope that visitors of the restaurant weren´t so shocked looking at something sweating, red, limping and passing by them and a piece of cake and coffe didn´t made them choke. But after I had gone through my first crisis on the third kilometer, I felt better after water refreshment.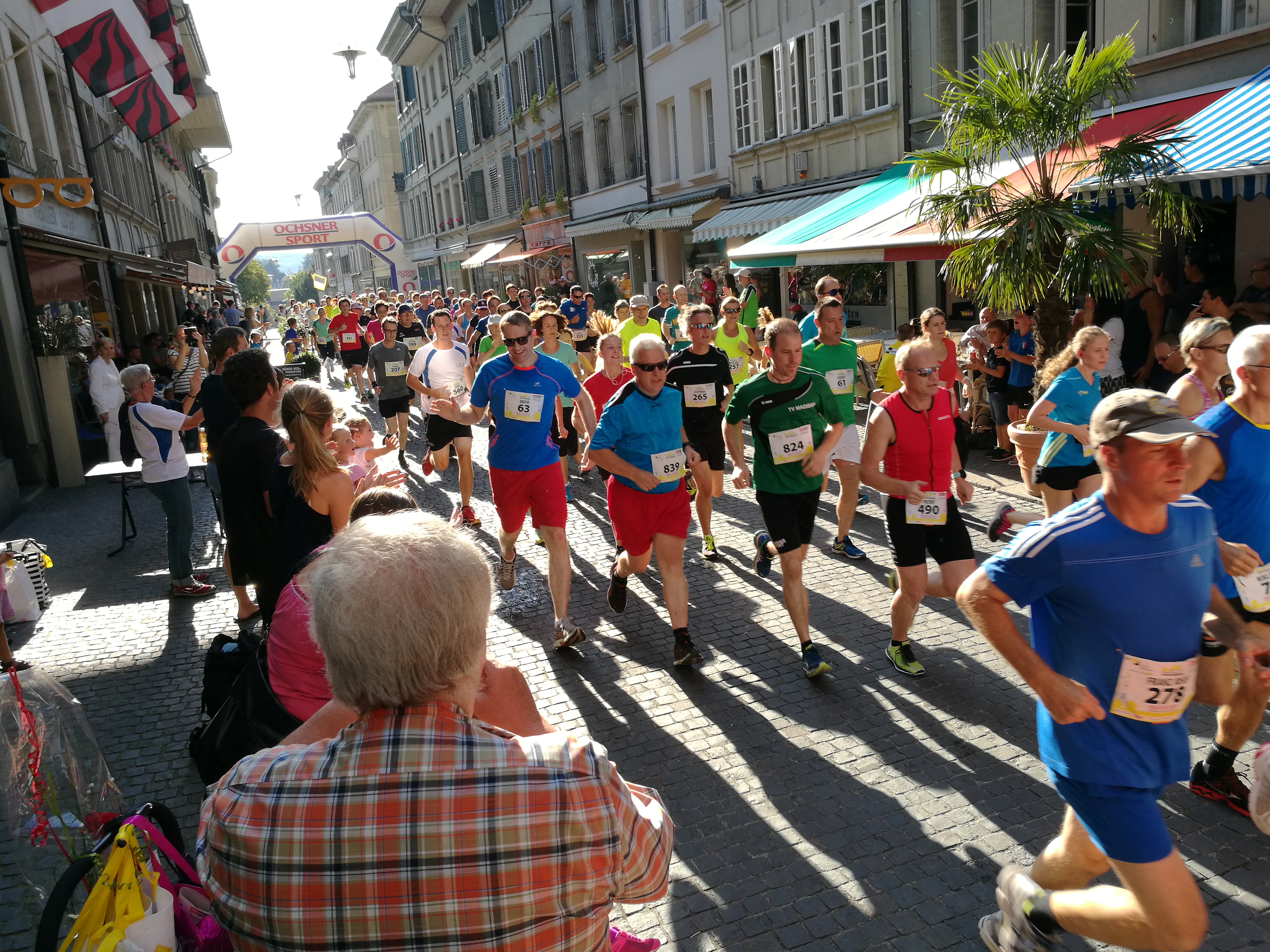 I wrote that the first kilometer we ran down the hill. It logically means that the last kilometer we run uphill. And not just any. The finish was not located on the Kronenplatz where we started, but few hundred meters farther and higher, on the castle courtyard. And castles were usually built on the hill, right? About 150 meters before the finish I saw my husband and kids, supporting me. Both my small runners even encouraged me by running with me up the hill. How kind. Fortunately, I still had the strength to smile and wave them and pretend that I am absolutely fine, even though I knew that the next crisis was inevitably coming.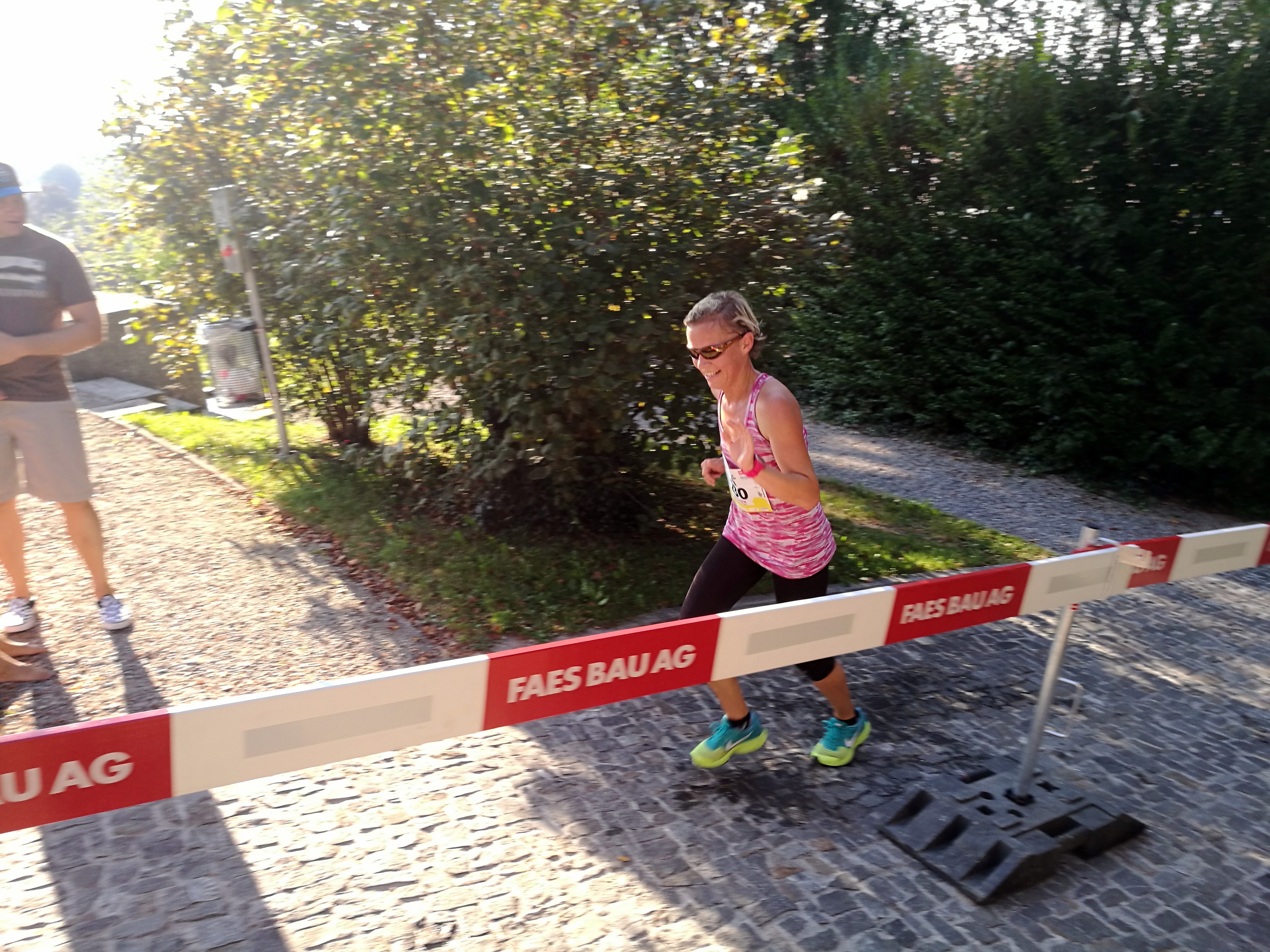 Running(?) to finish…
At the moment I ran through the first castle gate, and I found myself out of sight of my loyal fans, I slowed down significantly. Read: about 100 meters before the finish I moved from running to walking. It was really impossible. I began to feel queasy and I imagined what it would be like collapsing just in front of the finishing line. I finally psyched myself up a bit and the last 30 meters I tried to run again. Oddly enough, I could make it. But just beyond the finishing line when removing the measuring chip from my start number, gastric juices began rapidly going up my throat. I still had the power totter to a nearby tree, where I slid into a crouch. With my head between the knees, I sat for a few minutes before my stomach and pulse calmed down, and I realized that I forgot to switch off the measurement of time on my watch, so I didn´t even know at what time I ended my suffering.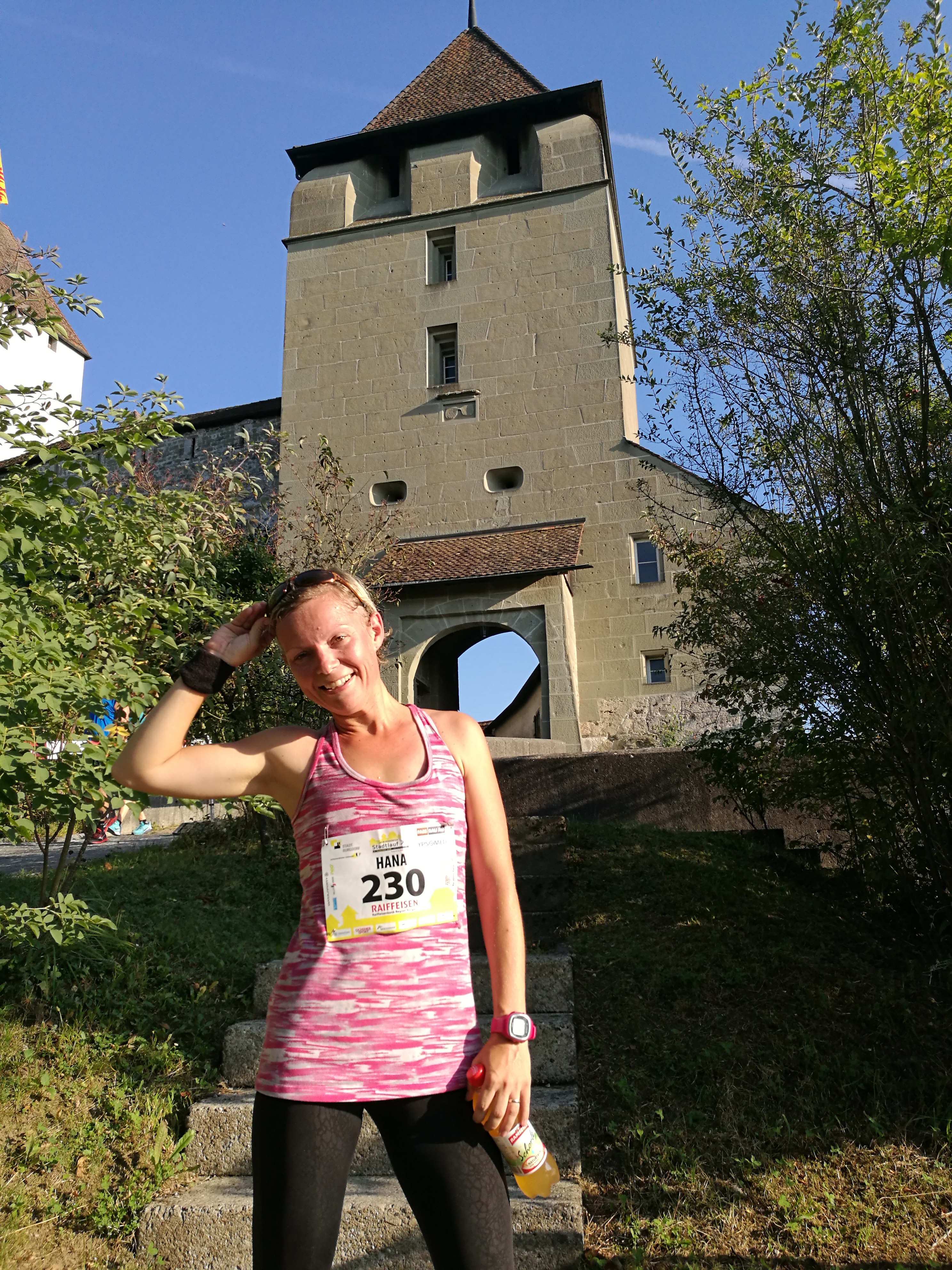 I had to wait until home to find out, where I stared in disbelief at the time: 27: 04,4min!
I finished 12th in my category (out of 30) !!
and 28th among women (out of 106) !!!
This time it was endorphins instead of gastric juices that began to flush out and I thought that next year I will definitely do the 10km run! So keep your fingers crossed so my excitement doesn´t fade away!
If you don't want to miss any of my recent posts please sign up for my blog in the top right-hand corner of this page. Thank you. Be sure to follow me on Facebook, Pinterest, and Instagram. And of course, I look forward to reading all your comments.