Meeting with at least one of the three owners of the chocolate factory was an almost superhuman task. And not only "thanks" for me living in Switzerland. But even during that week I spent in my hometown, it seemed we wouldn't manage to meet. Inventing and making new flavors of chocolate bars and chocolate pralines, attending chocolate festivals, radio interviews, meeting with representatives of the largest Czech internet search engine … so busy are three young entrepreneurs from Uherský Brod.
Finally, I managed to meet Vlastimil, one of the three founders of the Brod Chocolate factory "Čokoládovna Janek". For those who are not from Uherský Brod and are not familiar with its history, I will specify that Černý Janek (the Black Jack) is one of the symbols of the town and its figurine can be found in the niche at the local town hall tower and it pulls the cord of the bell every hour. It symbolizes that, according to the legend, Jack alarmed the town before the invasion of the Kuruc enemy armies who besieged it, by the ringing the bell and then the town was saved.
How did you come up with the idea of making chocolate?
During my studies in Amsterdam, I had a temporary job in the chocolate factory. Then I got together with a friend who had experience with running a small business. The original idea was that we would only sell the chocolate. But we did not find a supplier that would meet our requirements, whether for the quality of chocolate, packaging or price.
How much time has passed since the original idea to making the first chocolate?
About three-quarters of the year, we searched for suitable premises and also studied on the Internet all the necessary information about making chocolate. We have also been looking for a company that will supply us with the necessary machines. In the beginning, we also went only in test mode when testing the chocolate production. To that end, we started building a network of customers/purchasers.
What basic mandatory terms have you had to meet to start making chocolate?
As it is food production, we had to meet hygienic requirements for food establishments.
What do you think was the most difficult moment or decision in the course of your business?
The toughest moments came from the beginning when we "fought" with a machine that failed to make the required consistency of chocolate. There were several experts in our factory, but no one was able to determine where the flaw was. We got a spare machine from the supplier, which fortunately worked smoothly. It was only after a while that the machine had a flaw in the thermometer sensor. When chocolate is produced, it is important that the temperature of processing and quality are decided by tenths of degrees of the temperature.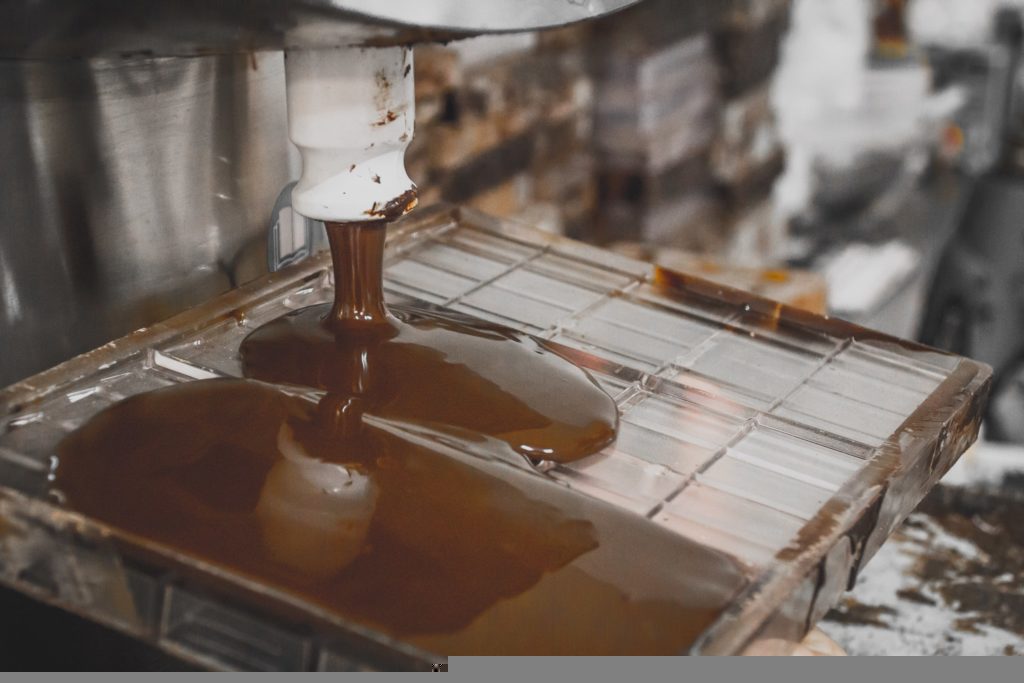 Where do you buy ingredients for the chocolate production? Which raw materials do you process and why?
The main items are cocoa beans. We buy them from a company that imports them from the Dominican Republic, Papua New Guinea, Madagascar or Peru. Cocoa beans are roasted and, apart from chocolate and pralines, we also produce cocoa butter.
What was your biggest investment?
Definitely the machines. Fortunately, we came across a company that not only supplies machines, but it also services them and has provided us with basic know-how.
What's the hardest thing about your business?
The most difficult thing was to start our business. We all had to learn ourselves, we had no previous experience.
Who do you consider as a direct competitor?
Basically, we can say that we have no direct competitor. While there are a lot of companies on the market producing chocolate or chocolate truffles, nobody has such a wide range of assortment as we do. Besides these chocolates and pralines, we sell the already mentioned cocoa beans, as well as cocoa butter and cocoa peels. We now have onion chutney with chocolate in our assortment.
How many employees do you currently have?
Besides us, we have another permanent employee in the production. In the season we have 3-4 temporary employees in production.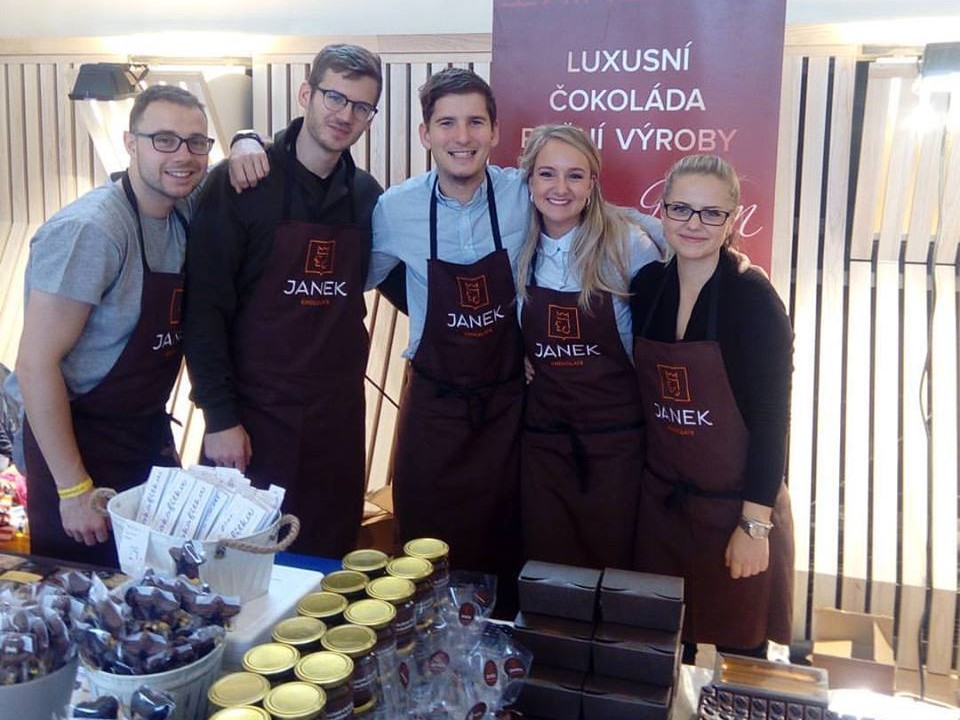 What are your current capacities – how many chocolate bars do you produce per day?
We currently produce 300-400 chocolate bars a day.
What makes your products exceptional?
Everything 🙂 We do not use any flavor enhancer ("E"). We also use fresh ingredients, which is I dare to say unique. We are going high quality. Adding rum, cognac or plum brandy to the pralines, not flavored alcohol. And we also work with quality local suppliers of ingredients for various flavors of our chocolates and pralines.
Your product range is very wide. Is there anyone that you are particularly proud of?
The latest product – protein chocolate bar Čokofitka. And also on Passion chocolates. Not only because of the great flavors, but also because of our own original design of their packaging.
Which products are most popular with customers? What is most sold?
At the chocolate festivals where we present our products, the "shiny" pralines have been very successful. Otherwise, our customers like to try even untraditional flavors: pralines with plum brandy or pink pepper and chili.
Where can we buy your chocolate products and where can we meet your ad?
You can buy our products in our e-shop, chocolates and retail customers (such as Vinotéka U Václava in Uherský Brod). As for advertising, we are active on Facebook and Instagram, we have an ad on the largest Czech internet search engine, and our pictures are also appearing in regional newspapers and televisions – especially those from Chocolate festivals.
Do you have any goal you want to achieve?
Our goal is the high quality of our products.
What are your plans for the future?
We want to build a reputation in the market and offer our customers the highest quality products. We would also like to move into larger premises in the future. Not only in terms of production and warehouse but also we would like to have our own shop where we can offer our customers a tasty coffee and excellent chocolate.
Thanks once again for the interview and wish a lot of success in business!