As the title suggests, today I´d like to share with you my impressions of my first run in Thun. This town, which is located about 30km southeast of Bern, I personally like very much. It is one of the first towns that we visited shortly after moving to Switzerland. Even as I walked from the station towards the starting numbers issue, I thought I'd never dream of ever attending any runs, let alone in Switzerland. Paths of fate are sometimes unpredictable.

After picking up the start number in front of the local town hall (beautiful place) and dressing up in the cloakroom located at the local parking lot (less beautiful), I headed back to the railway station near which we were about to start. I had a lot of time, so I first took some "instagrammable "photos of the Aare River. Apart from having two covered wooden bridges over the river, like in Luzern, it is (I didn´t know until then) a paradise for surfers. Yes, you hear well, surfers on the river!
But back to the run. Before I started, I did a little bit warm up, run and stretch, and then I joined the "50 minutes and more" sector. At the same time, I was throwing side glances at my fellow runners and began to get nervous when I saw them dressed up in running T-shirts from runs like Strongmenrun, Stockhorn Halfmarathon, Jungfrau Marathon, etc., which, of course, are not flat city runs!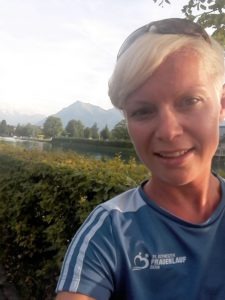 At 19:20 there was a shot from the starting pistol, and our field started slowly running toward the station above which the peak of Stockhorn rose majestically. The track was beautifully wide in contrast to Emmenlauf with the narrow path along the river, where we were all squeaked like sardines and stumbled upon each other. I was determined not to look at my watch and run according to my feelings. This, of course, lasted only within the first kilometer when my watch beeped and the display showed a 4: 55min / km pace. I know I know, I didn´t have to lift my hand to look, but it was just a reflex!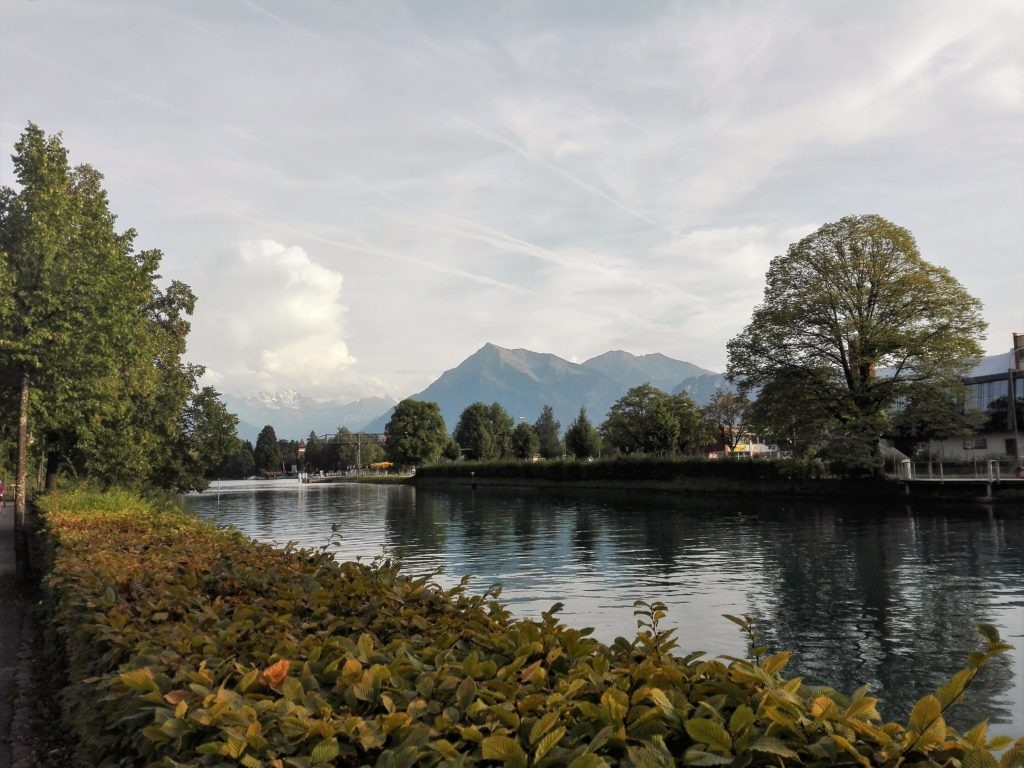 For almost a second kilometer we ran around the Schadau Chateau Park. There was a pleasant breeze from Thun Lake, I was keeping track of runners who were in my "block" and I was feeling well.
During the refreshment just before the 5th kilometer, I started to think why I just hadn´t signed up for a shorter, five-kilometer run? It would've been over much sooner and finished at the pretty good time. So at that moment we were just in the middle of the course and climbing to the Thun Castle was waiting ahead.  You all know that castles were built on hills, right? I knew we would run towards the castle, but I didn´t expect to run the stairs to the castle. Well, run …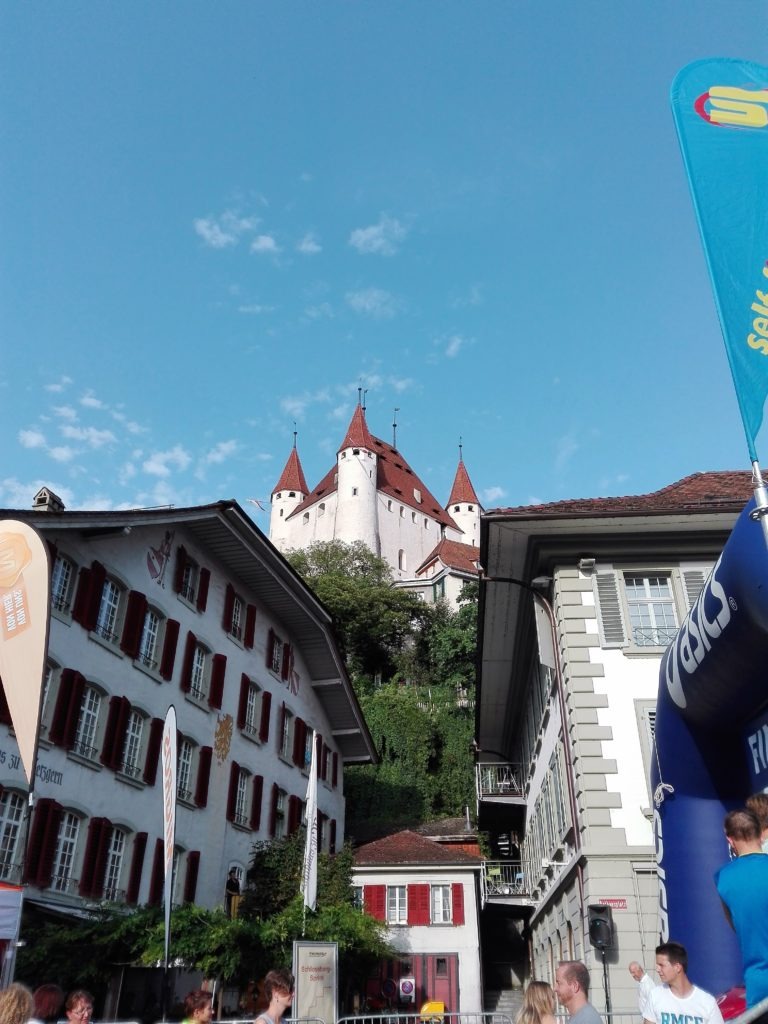 When we WALKED up the narrow stairs, there was a short run downhill and then … more stairs! At their heels, there was a man in the Scottish kilt playing the pipes, and at the end of it, there was the medical staff. They probably knew why. I also thought for a moment that I would give into their care and give up the race because I knew that by this slowing down I´d reach a really bad finishing time. Still, I was disappointed by the unfortunate run last week and wanted it to be repeated.
But I loosened that thought immediately and ran further. When I started to run again at a good pace and even overtake some competitors (I ran downhill :)), I knew it would be good. Which lasted for another kilometer when we ran again along the lake but at the other shore. The asphalt trail was halved, and on the other sid, the best racers were running towards the finish. Wow, hats off – I thought I was trudging at the snail's pace in comparison to them. Which was actually true 🙂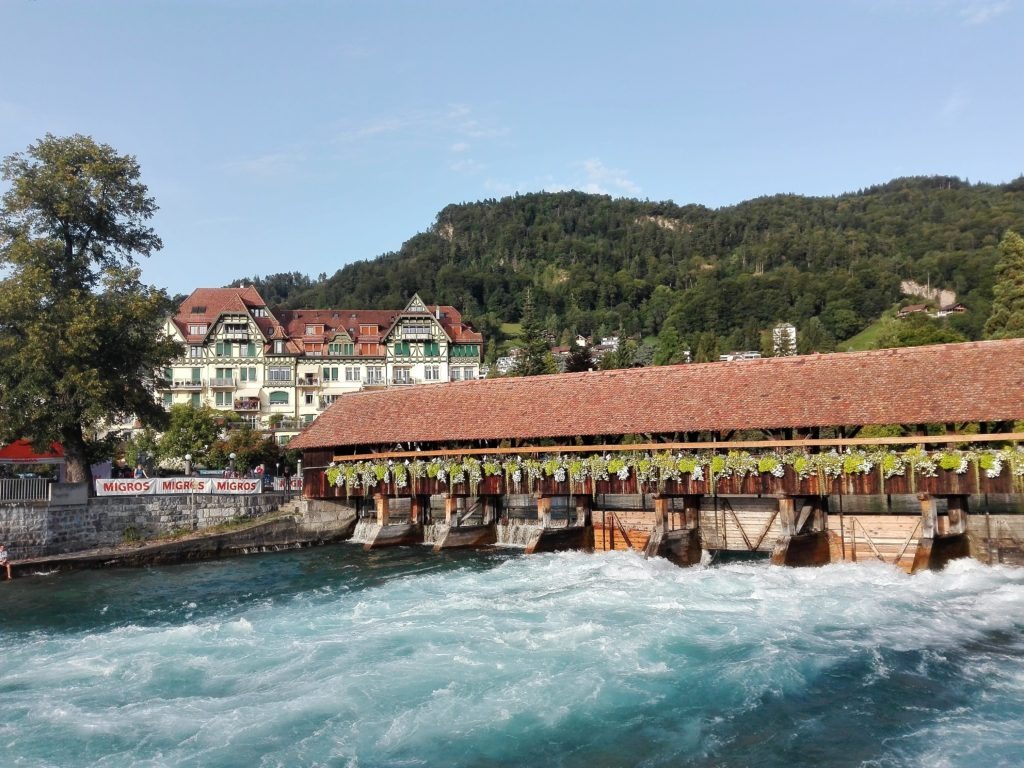 Then, I was looking out for a "turn". Oh, here it is. No, not yet. Here. No, we run the street further away from the city center. Already here? No, we're just turning into another street. I began to fall into a slight despair and began to understand the main hero of my favorite film Cool runnings when he looked so carefully in the photos of the track the night before the race. Because knowing the trail, you know where you will run and you don´t desperately look out for its end, and the passed meters don´t look like miles. So at least the lessons learned! Anyway, before eight kilometers (just behind the turn, hurray!), there was another refreshment, and when I saw a sign that the last two kilometers were left, I cheered, because now I was a "short-timer". The look at the beautifully orange sunset behind the Schadau Castle also rose my frame of mind. Splendor. Having a mobile phone in hand, I´d immediately take a picture. Well, my phone was in my belt pocket, but now I really didn´t intend to stop when the finish line was so close.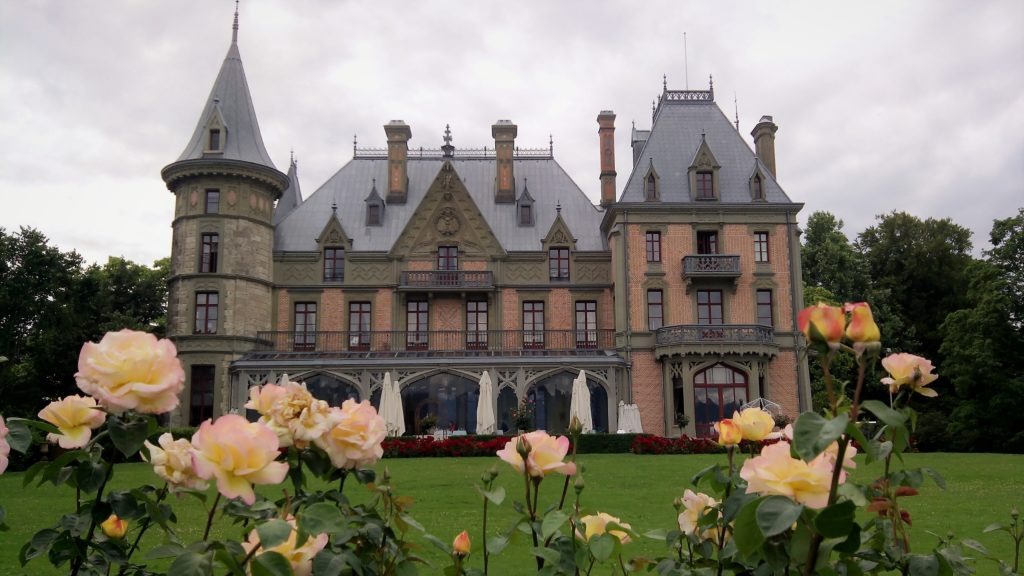 In addition, I began to run to the "familiar faces" that run off me during my crisis moments. We ran the last kilometer through the city center and the atmosphere was great. I like fans who look at your start number and then call and encourage you by name. It can simply charge me with an incredible energy. However, for the last three hundred meters, I ran in such euphoria that I do not even remember them. Only a red carpet in the tunnel connecting Aarequai with Obere Hauptstrasse and then just the finish line. And the amazing feeling that I´ve managed it. At 52:38. Which I take as a great success!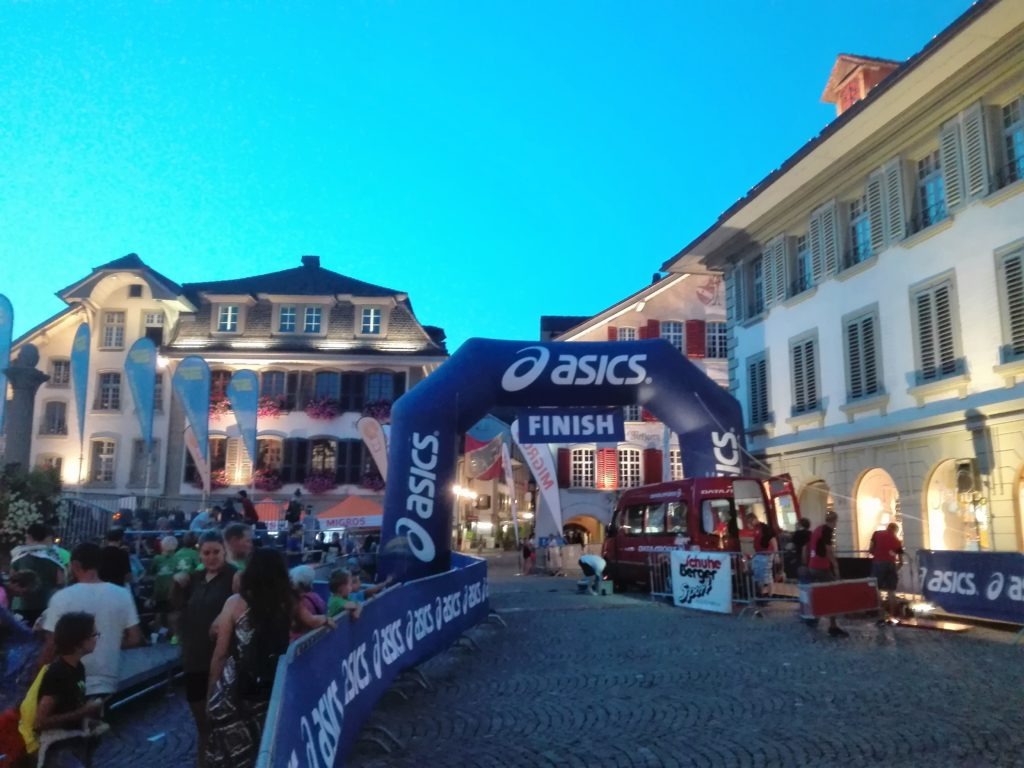 After drinking a cup of Rivella, I stretched a little and walked into the showers in the parking lot (running brings a lot of unusual experiences :)). On my way back to the station, I was still feeling the summer evening atmosphere of this beautiful city, and under the influence of the raised level of endorphins, I promised myself to come back next year!
PS: I finished in 33rd place in my category (out of 96) and 100th place among 312 women.