During this year I participated in two events for bloggers. In June, it was Blogerfest in Prague, in November it was the Swiss Blog Family Kongress in Basel. Originally I wanted to write this article as a comparison of both events. But, spoiler alert: it would not work. It would be like comparing two incomparable things. Each event was different, characterized by its own way. Both were interesting, but each was designed a little differently. Rather, I try to describe both event, their programs and how I felt from participating in them. 
Blogerfest
Honestly said, I hesitated to attend the event for quite a long time. It took place quite far from us (only about 800 kilometers 🙂 ). But eventually, I was overwhelmed by curiosity and, more importantly: being at the first event of its kind in the Czech Republic – when will this happen to me again? Blogerfest was organized by Iva (who writes her own DIY projects blog) and her colleagues from Get Found marketing agency. The aim of Blogerfest was not only networking, ie getting to know other bloggers, but also getting the bloggers learned something. And through lectures of other (more famous and successful 🙂 ) bloggers.
When I got to the Theater "Venuše ve Švehlovce", where the event took place, I had no idea what was waiting for me. I was a little thrown off my balance when I entered the venue where the event took place. Let's say it was (much euphemistically said) very "alternative" place. Which, in the time when the theater was built (in 1920´) in the premises of Švehla Student Dormitory, had to be a beautiful art deco space. But since then, no one had made any changes there (although it is a protected monument), and I found the venue quite depressing. But that's just my impression and the side note. When the hall began to fill with the participants, I was thrown off my balance for the second time. Young girls about twenty years old, mostly friends who came together and knew each other. "What am I doing here?" was going through my head. Maybe I´m too old for this? But the fears faded away very quickly due to the busy schedule.
Program
The program included 7 main lectures on interesting blogging themes. A lot of information (such as about Instagram, affiliate marketing, etc.) I already knew from my experience. But I understand that Blogerfest was also for the novice bloggers who could appreciate this information help. I liked the lecture on copywriting by Tereza Dvořáková and also about the building of my own brand and community by Gabriela Bartošovská. I enjoyed this lecture not only because of the content but also because of the personality Gabriela – she was incredibly funny, disarming and inspiring.
The afternoon program included also short 10-minute lectures, where less known bloggers were given the chance to show up. Here I was especially interested in Eliška Pivrncová and her presentation "How to create emotions through photography".
During the breaks, we could participate in various workshops. They were mostly creative – sewing headbands, neat handwriting styles, making flower-pots of washable paper, making earrings and also a photo-shooting corner.
Part of the program was also the drawing of tombola with gifts from sponsors. A board was placed in the foyer with the option to add a contact, which should lead to linking between bloggers and businesses.
Swiss Blog Family Kongress
Unlike Blogerfest, I have been clear about my participation in the Swiss Blog Family Congress since spring, when I learned about the event. It is quite logical. I would like to get more into the Swiss blogosphere here and finally to personally get to know the local bloggers, which I know only from the virtual world of social networks.
This meeting of the Swiss blogging scene took place at the Congress Hotel Swissôtel Le Plaza in Basel for the third time. While the previous two conferences focused exclusively on parental blogs, it was now open to bloggers from other areas: DIY, food, lifestyle and travel blogs. The theme of this year's event was Out of the Box.
Program
Several workshops, many educational and practice-oriented (legal/GDPR info, Self-marketing on social media, WordPress for advanced, Bullet Journalling, SEO …) took place in parallel. It was quite a pity one had to choose which one wants to participate in because the topics of all were so interesting! I hope that presentations from all workshops will be later available.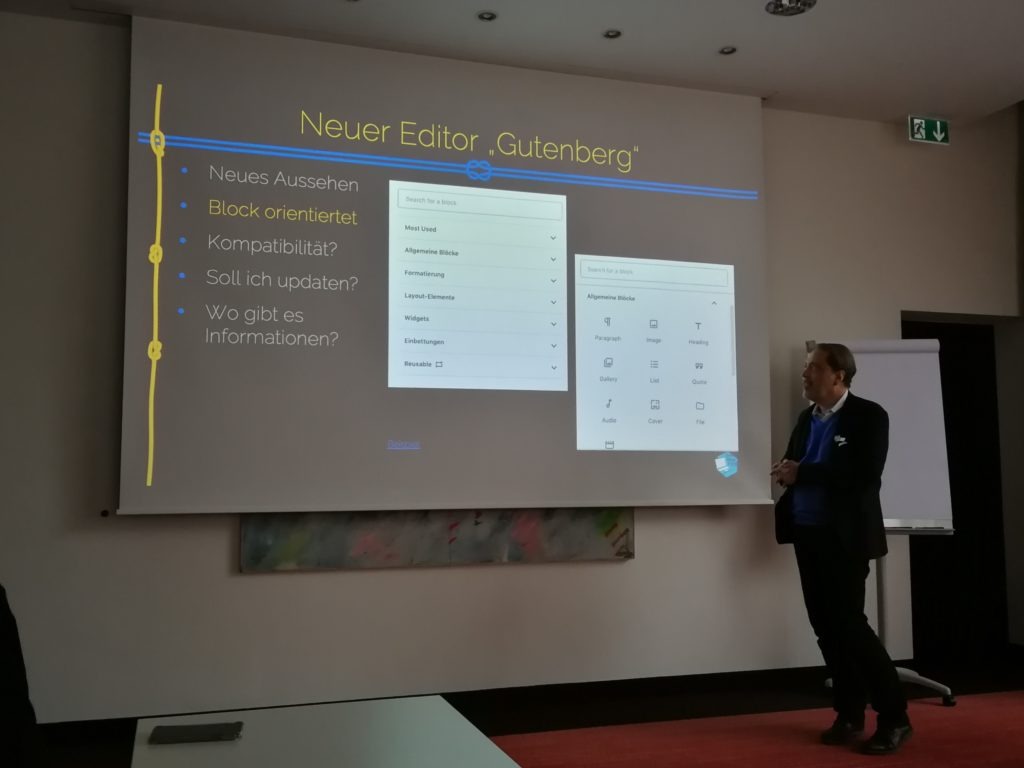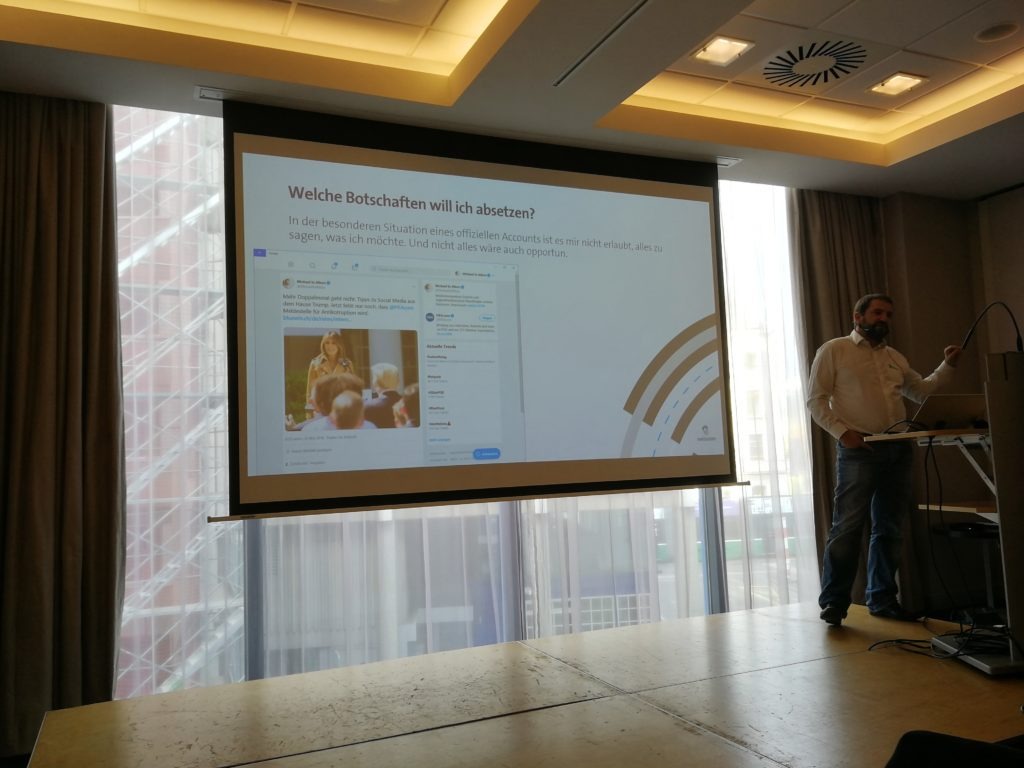 During the breaks, we could go to the sponsors' stands (more focused on "Mom-bloggers") or do some networking with our colleagues. I was so glad to have met Rita (Die Angelones), Kristin (Swiss Family Travel), and seen Patrizia (ZigZag Food & so) again
During an excellent lunch (which was included in the ticket price), we discussed with colleagues issues that troubled us during blogging. Yes, for someone, the decreasing reach of Facebook posts may be "pseudo-problem", but for us, from the blogger world, it's quite a theme.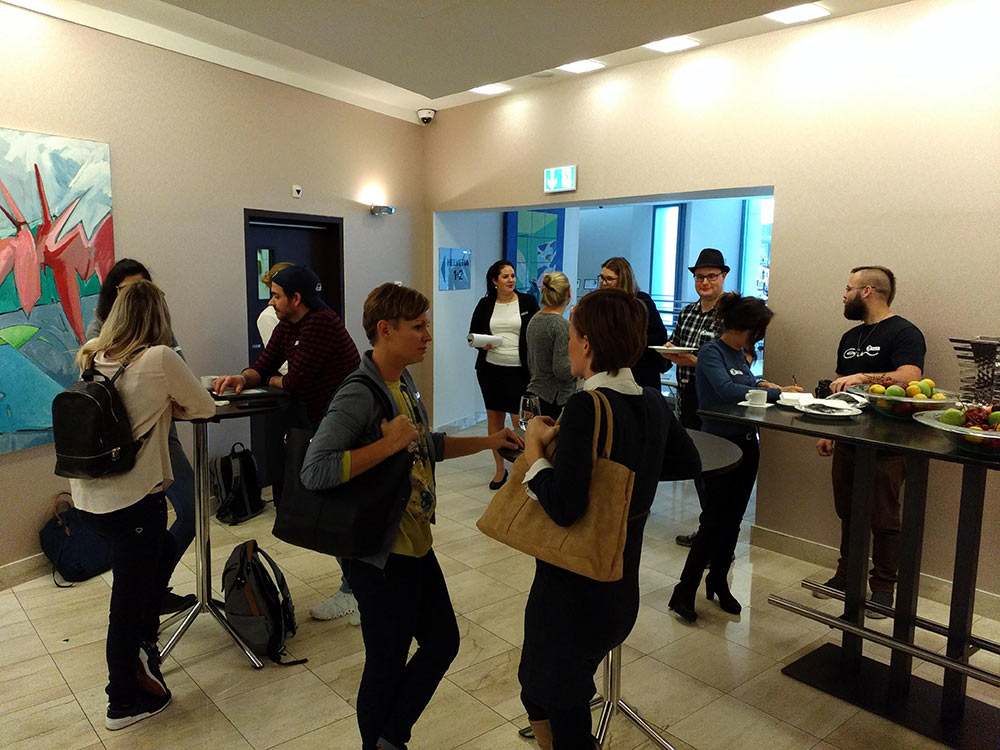 During the event, the Swiss Blog Family Award was announced. The theme was "SuperMomDad" and to enter the competition one had to write an article on this topic (again, more focused on parent bloggers).
For me, the Swiss Blog Family Kongress certainly had great added value. Yes, I admit when I had to pay for the ticket as much as I paid for the bus ticket to Prague and back, I was quite hesitant. But next time I would pay twice as much! And not only because we got tremendous "goodie bags" from the sponsors at the end of the event and we were also invited to the VIP-Apéro in the well-known Globus store after opening hours. I think I learned a lot of new things and gained new contacts in the local blogosphere. While it is true that business contacts for eventual cooperation with companies would be also welcome 😉
After the Congress, my had was full of thoughts and new ideas that I had to sort. I think that thanks to the Swiss Blog Family Kongress, I've been thinking "out of the box" after a long time, and I've realized a few (important things) about my blog.
And what about you? Did you participate in some of the blogging events? Do you meet colleagues off-line, or a virtual world is enough for you? I´m looking forward to reading your comments!