Before moving to Switzerland, the word Emmental was for me just a synonym for a cheese with holes. I didn´t have any slightest idea (shame on me :)), that the Emmental is a Swiss region east of its capital Bern with an idyllic landscape of green hills and grazing cows. Now, three years later, I can tell: I love "my" Emmental! And not only for its cheese. Here are the 10 reasons, why you will fell in love with Emmental if you live (or only travel) in this region.
1. The River Emme
Emmental literally means "the Emme valley". Although the water of the river stays cool even in the hottest months of the year, it doesn´t discourage local people and kids to swim in it or just have fun in its crystal clear water.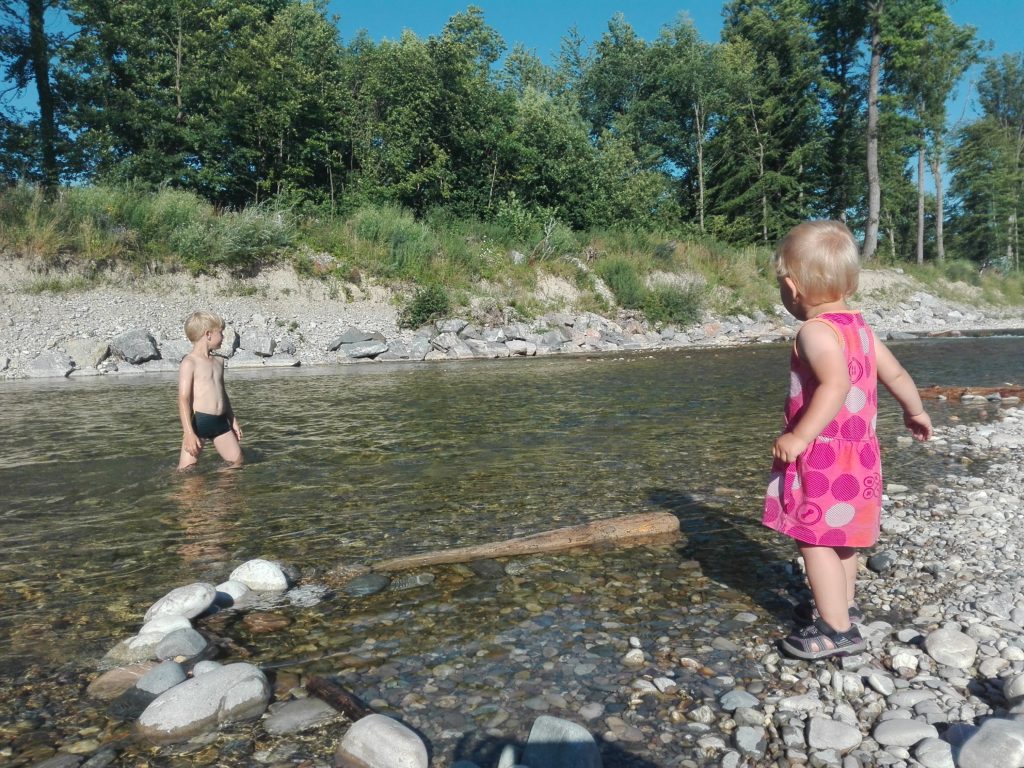 Have you ever tried to have a barbecue or roast sausages on the river? And I don´t mean by the river on its banks, but really in the middle of the river, on the small islands naturally made of river-washed white pebbles or on pebble "beaches". It´s really great summer activity! Locals even don´t forget to take their camp chairs and beach umbrellas 🙂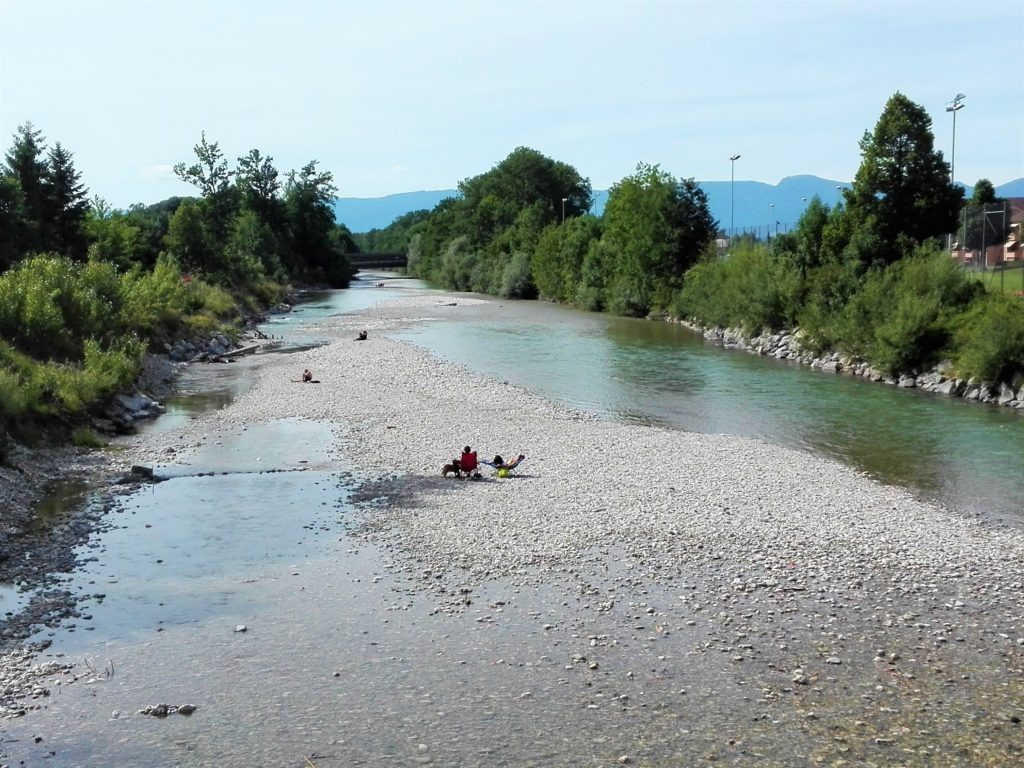 2. Beautiful landscape
Green hills with grazing cows and scattered farmhouses, cute villages in the valleys – what more to say? Moreover, in good weather, you will be rewarded with stunning views of the snow-covered magnificent Alpine peaks and the Jura mountain range.
3. Architecture
Have I already mentioned farmhouses? I´m sure I have.  And I will probably mention them again. Because they are simply charming with their typical overhanging roofs, windows with shutters and boxes with geraniums (or other seasonal decorations) in each of them. The typical wooden granaries are no less interesting.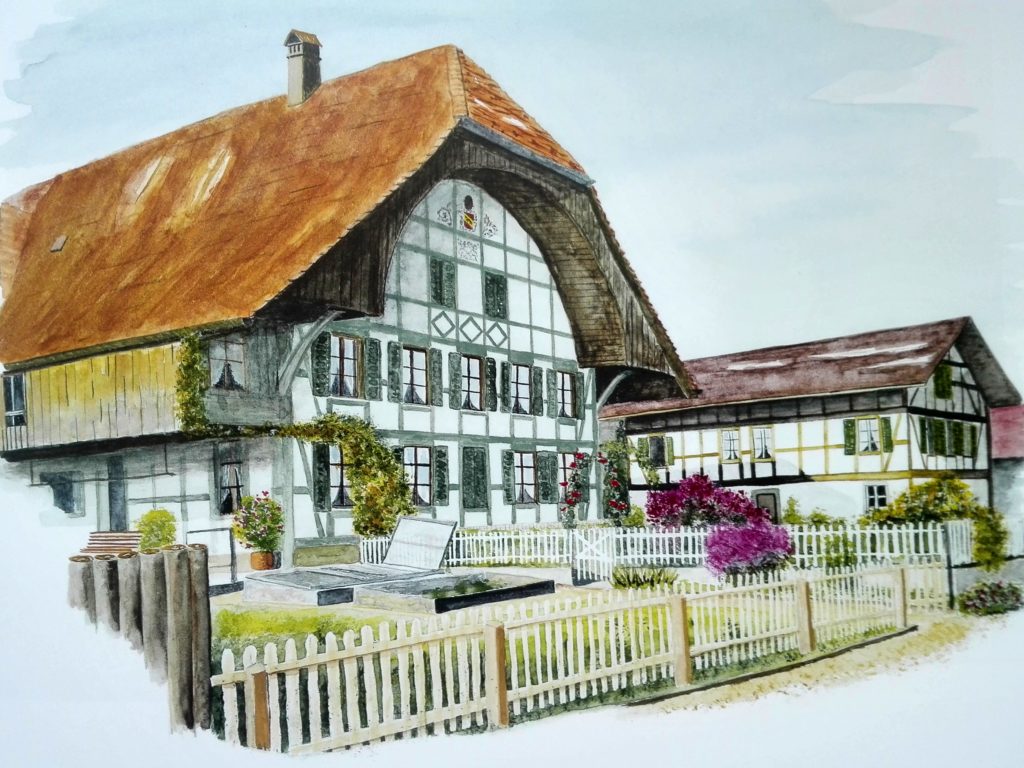 Beautiful piece of art by Rita Kämpfer
The name of this town literally means "castle village". And by this, I mean 12th-century medieval castle on the hill. To get to its gates, you´ll walk through cute Upper Town (Oberstadt) with historic houses with arcades, where you can find pleasant shops, cafés, and restaurants.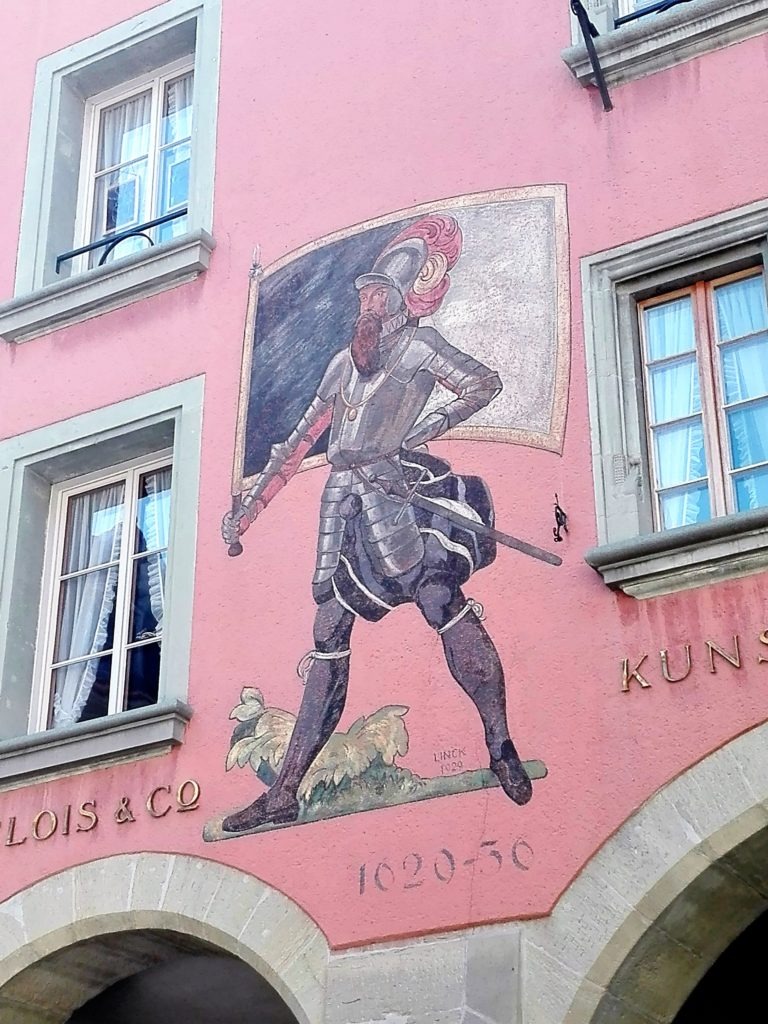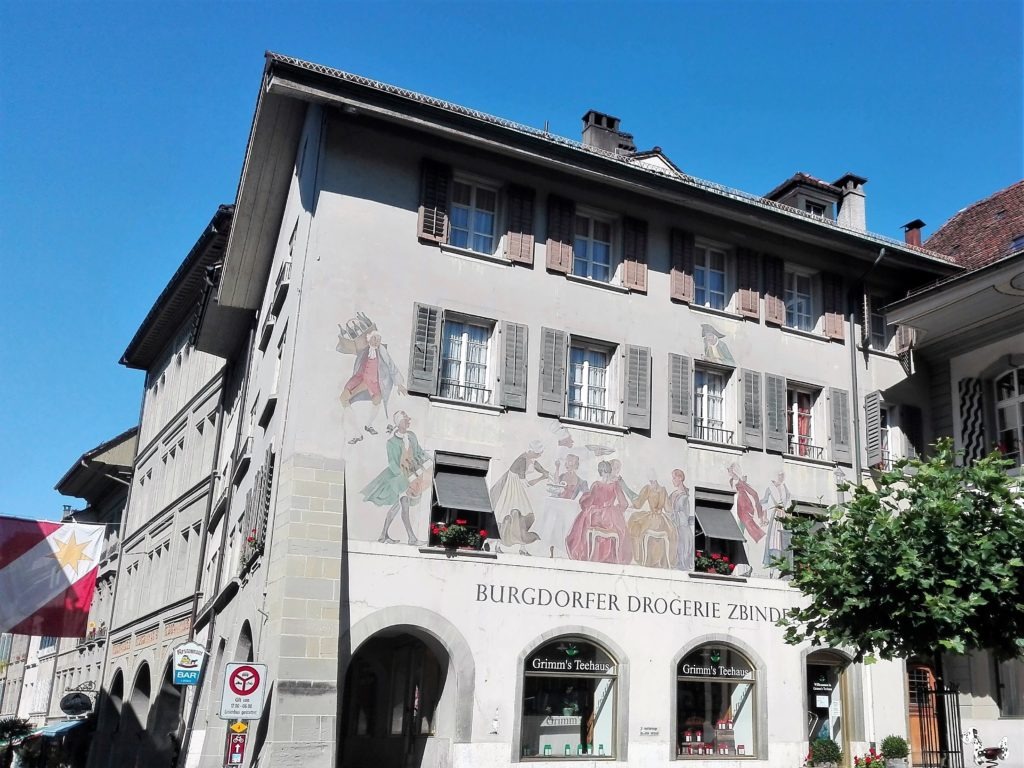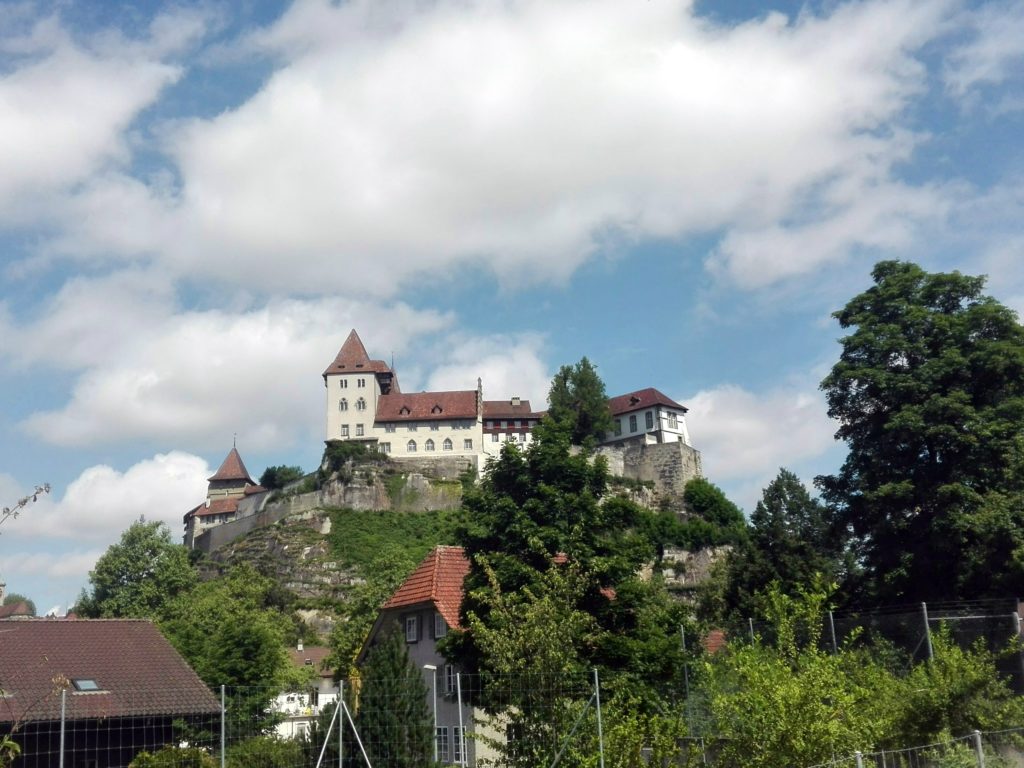 5. Langnau im Emmental
If Burgdorf is called the "Gate to the Emmental," then the "capital" of Emmental itself could be considered Langnau. But watch out here! Never, under any circumstances, mention that you´re a fan of SC Bern hockey team! It´s a big no-no! Locals are very proud of their own hockey divinity – SCL Tigers!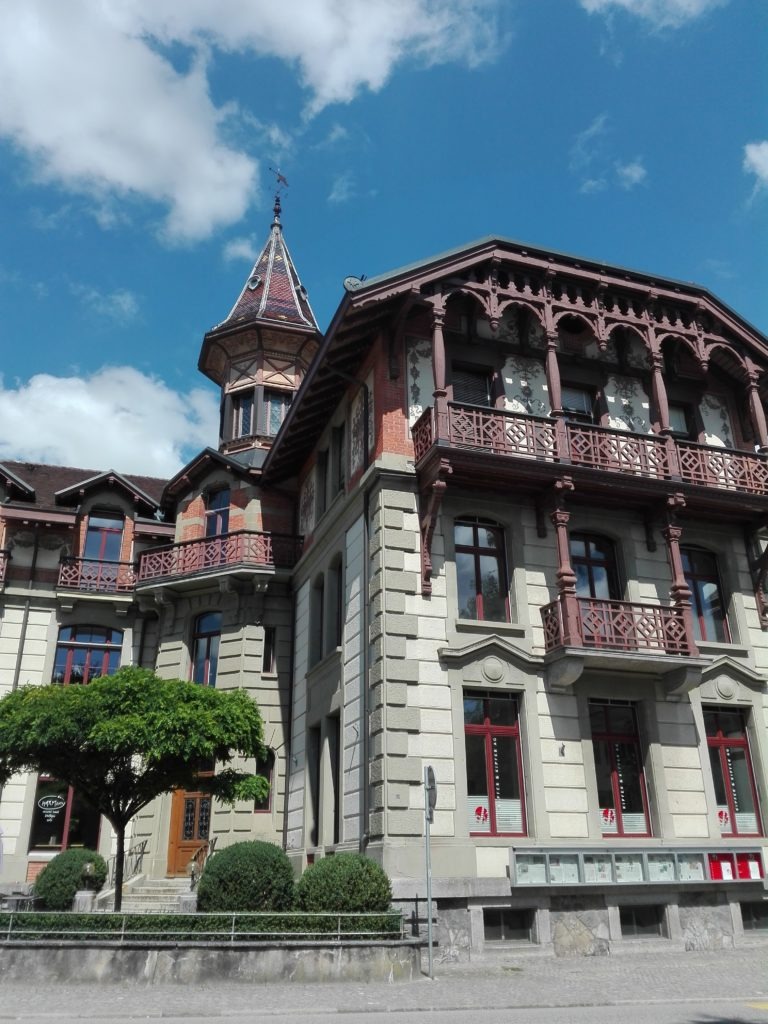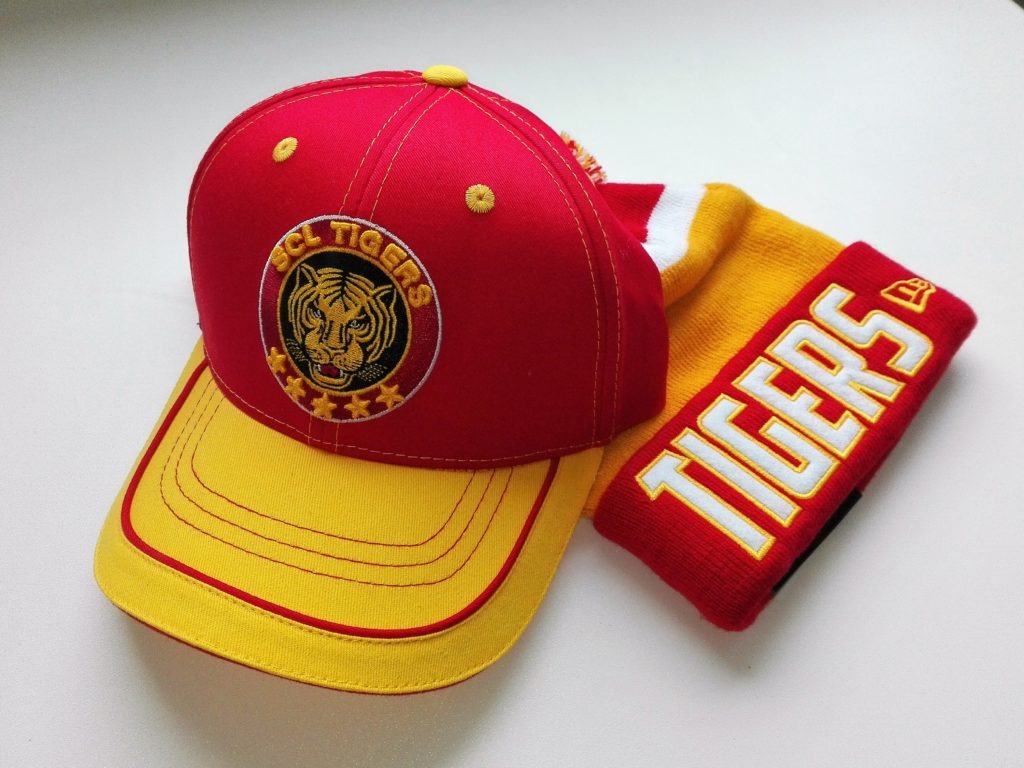 Hornussen, Stone put and most of all: Schwingen! Also called the "Swiss wrestling". Have you ever heard of the sport, where the main prize for the winner is a living cow specially bred for this occasion? No? So come to Emmental to watch local competitions!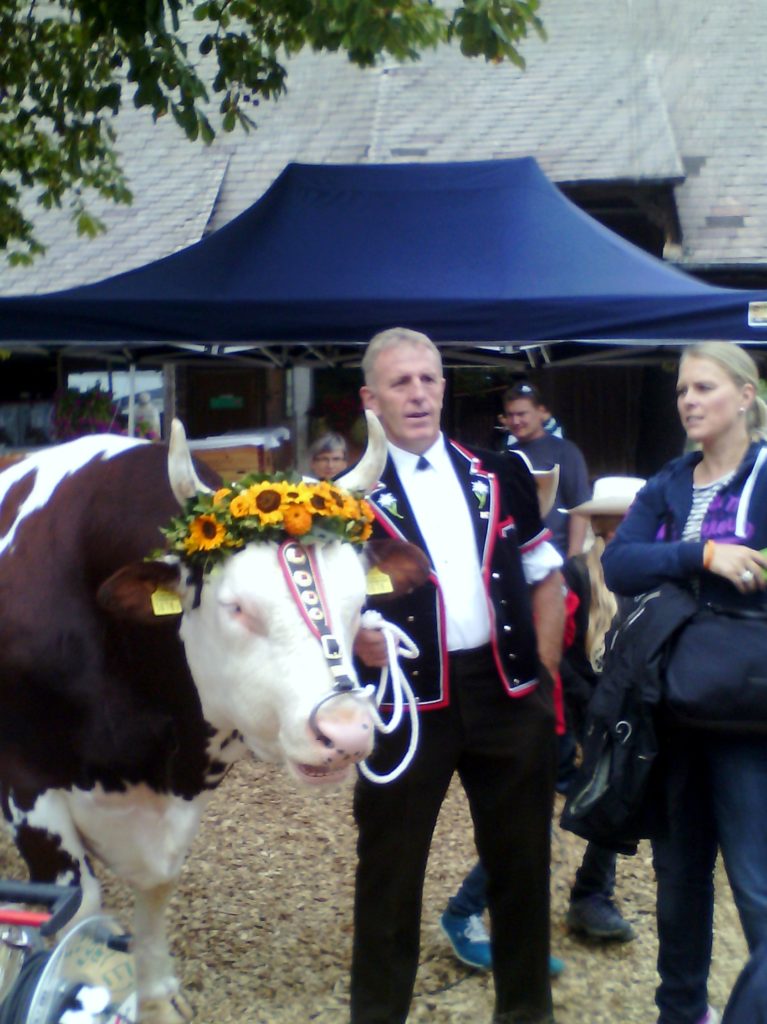 Ahem – have I already mentioned the ice-hockey? 😉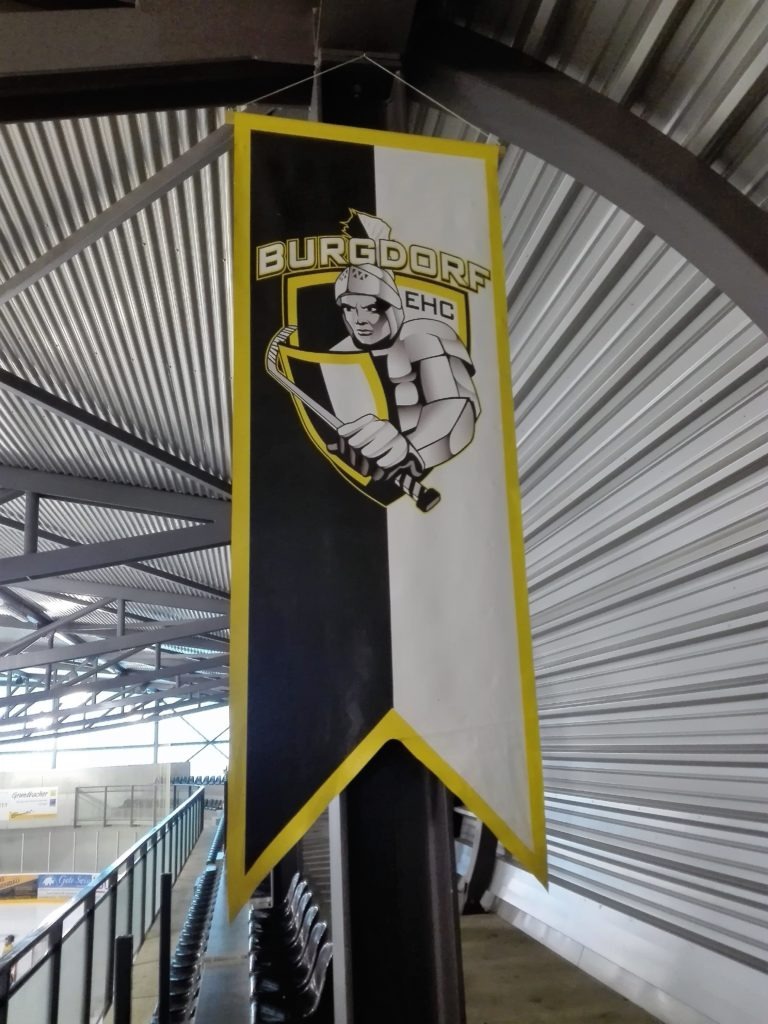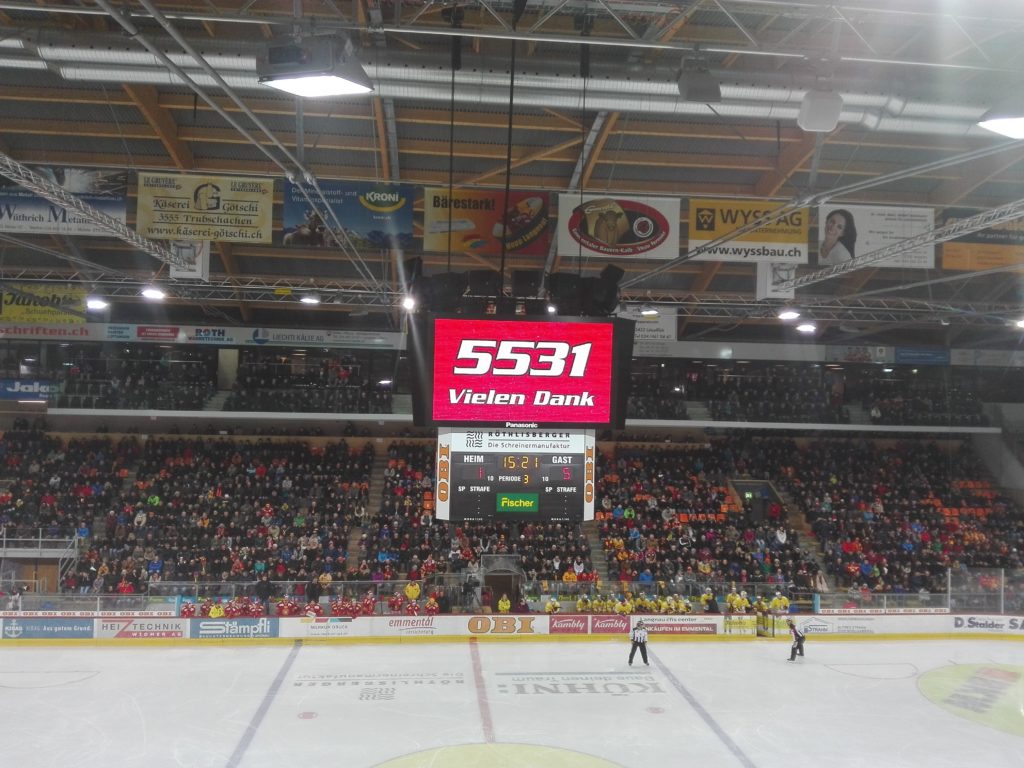 7. Culture and traditions
Almost every village has its own "Trachtegruppe, Jodlergruppe or Theatergruppe" (folk, yodeling or theatre groups). They give performances in local sports halls or ballrooms, which are great opportunities for meetups in the neighborly atmosphere.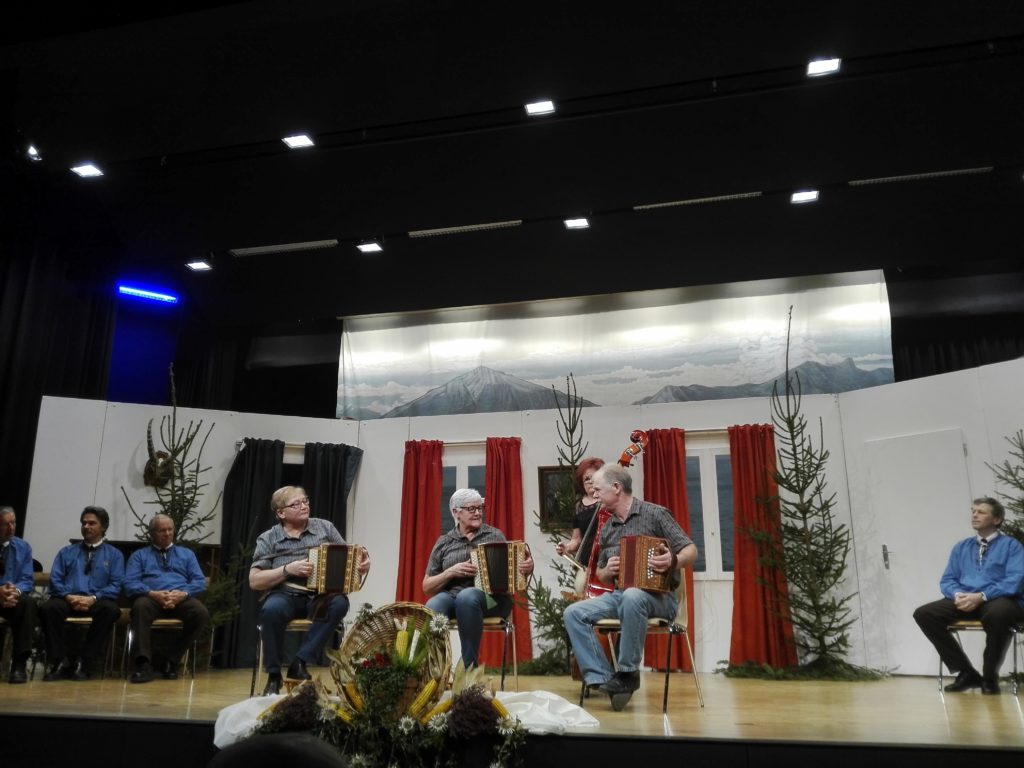 8. People
Like almost everywhere in Switzerland, people here are very polite.  You will know this mainly from their approach, gestures, and actions. Because if you wanted to talk to them, you would find it a bit more difficult. The reason is simple: local people speak their own dialect, that is very specific (but you can tell about every Swiss dialect) and is far away from the standard German. Anyway, the "ächti Ämmitaler" (pure Emmentaler) is an honest person and you can rely on, that he keeps what you´ve agreed by clutching your hands.
9. Cheese
Do you think I´d forget the most significant dairy product of the region? Who wouldn´t know the typical cheese with the holes that are being created during its ripening (the longer the cheese ripens, the more holes are being created by "good" bacterias)? You can visit the "Schaukäserei" in Affoltern im Emmental and learn about the production of the cheese.
10. Kambly biscuits
But it's not just the Emmentaler cheese that will satisfy your taste buds! In the village Trubschachen, you will find the Kambly biscuits factory! In the factory store, you can enjoy tasting lots of varieties of their traditional biscuits – for free!!!
So, what do you say to the reasons why I love Emmental? Which of the items on my list would attract you most to visit Emmental?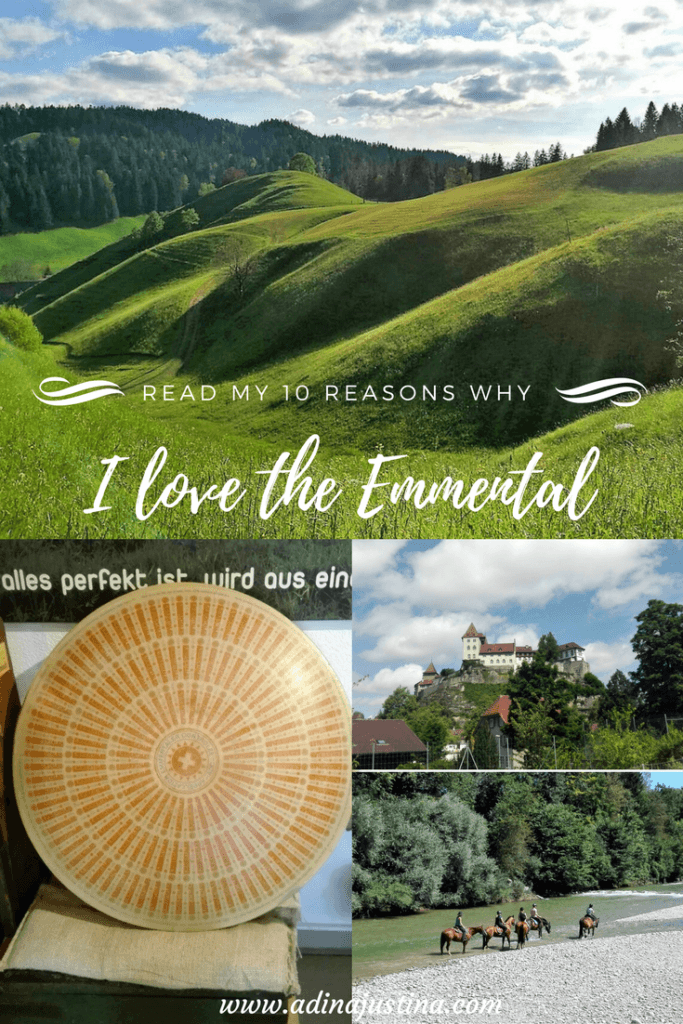 neighborly meetups in the pleasant atmosphere.