I think that we have quite spoiled our children by all those trips that we are making here. With the start of every weekend, we are asked, "And where are we going today?". I´ll be honest here to admit, that we are not extremists and we are not going on our trips in any weather, just to have a "tick" that we have ever been outside. But when we decide to set off into nature, except for destination selection and preparation of snacks, I thoroughly prepare our clothing as well. And in this post, I would like to share with you what has proven well.
In the beginning, I would like to mention that this is not a sponsored post and I don´t earn any commission by affiliate links to the products (but I wouldn´t be angry if it were so :))


I think everybody going anywhere intuitively dresses in layers. On the Internet (e.g. here), you can learn how layering clothes should work properly, so I will not deal with it here in detail (but if you´re really want to have the in-depth knowledge how to layer clothes in cold weather, read this post). I will now focus on how we dress our kids for hiking and what works for our family.
Base layer
Not always I give my children performance T-shirts as a base layer, which I should properly do. My boys sometimes simply decide that they want putting on their favorite cotton shirts and it´s hard to explain to them that when they sweat, cotton easily absorbs perspiration and dries for a long time. And it won´t keep them dry by pulling moisture away from their skin and they can get cold. Therefore, I rather give in and pack spare T-shirts in a backpack.
Mid-layer
Even when we go somewhere in the summer, I never forget to take a sweat-shirt – fleece the best – for my boys, even though they´d have it just tied around their waists. I always tell them that in the mountains even in summer the weather can change very quickly, so it is better to have it than to shiver from cold then.
Upper layer
As the upper layer, our boys usually wear nylon jackets with fleece lining and have a little longer back side. I consider it quite handy because boys always reach down to some things they see on the way – small stones, cones, sticks – so at least the wind doesn´t blow at their backs when they bend down.
During our trips we can not always rely on perfect weather, especially when we decide to go to the mountains. Although I know good servers for the weather forecast, I am skeptical and prefer to pack one extra layer. That is the softshell jacket that is wind and rainproof, but it is also lightweight, breathable and compressible. I'm not afraid to write, they softshell jackets from the retailer Lidl are doing a good service, because – according to my subjective opinion – they have a very good ratio of quality and durability / price.
Pants
In the summer boys are wearing sports shorts, though I would rather see long pants on them, which can more protect against ticks, nettles or scratches on the rocks (you know where children can climb!).
When our eldest son was still a toddler, my friend (thanks, Madla! :)) revealed to me the Czech manufacturer of children's clothing
Fantom
, which she was satisfied with. So I also ordered few pair of their
pants with lining
. Although I was happy to support Czech product, often worn pants had not resisted (mainly in the knees) small stone chips and were torn.
Since it would be logistically challenging ordering pants Phantom from here, then we bought the classic outdoor Kilimanjaro pants with detachable legs. They are lightweight, breathable and easy to dry.
Shoes
For shoes it depends on terrain or season – this could range from sandals to tot-sized hiking boots. In summer, the boys mostly wear outdoor sandals with closed-toe (a child with a stubbed toe can show its discomfort very loudly) that are lightweight, breathable, adjusts well to the foot and are suitable for water-crossings.
If the weather or the terrain are not for sandals, boys usually wear sneakers with firm soles (to protect as they navigate more difficult terrain) or hiking shoes (boys already call them Wanderschuhe). You may object that with how quickly kids foot grow, is quite expensive to buy new good hiking shoes each season, but here I have a tip for you:
Here I must confess (and hope you won´t judge me) that I buy hiking shoes for our boys at second-hand. In almost every village here are children's second-hand shops ( "Kinder Kleider Börse"), where moms bring worn clothing/shoes/toys for sale. Of course here I also carefully select and I  go to the shop, which was recommended by another friend (Pavli thanks! :)). From her, I know that the owner puts great emphasis on the quality of sold items (she doesn´t accept damaged, washed-out, stained, worn clothes etc.). Before selling it she even washes and iron the clothes and sanitizes shoes. So for my boys, I bought almost never worn shoes in excellent condition for a fraction of the original price.
Socks
Into the hiking boots, I give my children a quality Czech VoXX socks. We have them the whole family and we are very satisfied with them.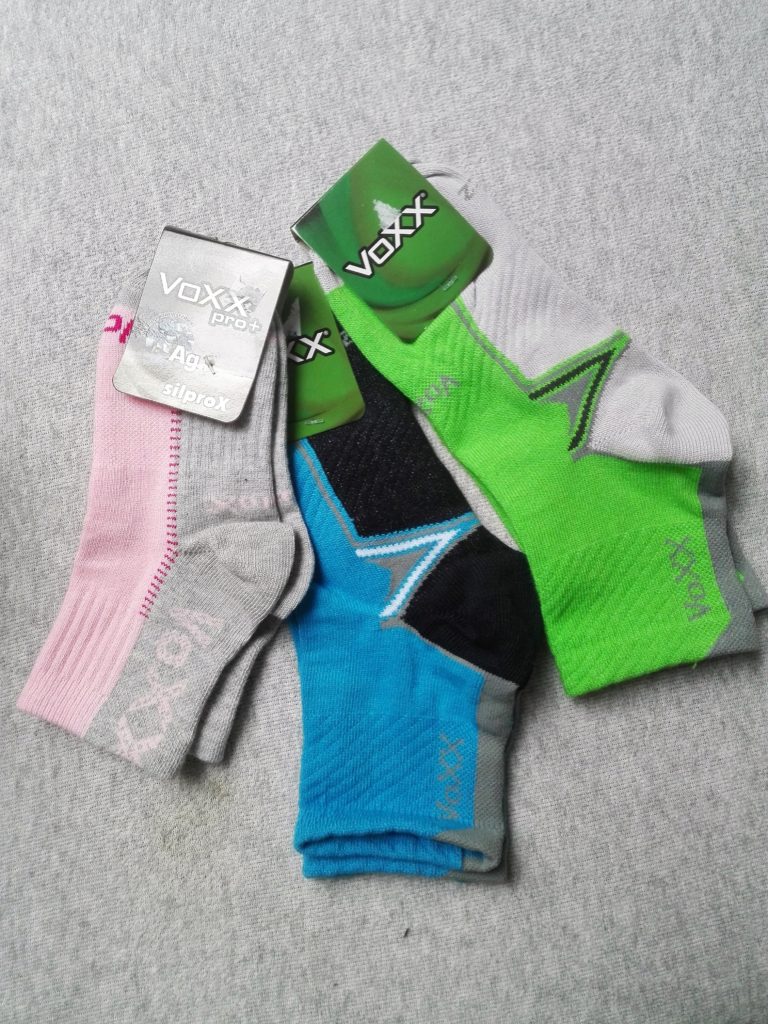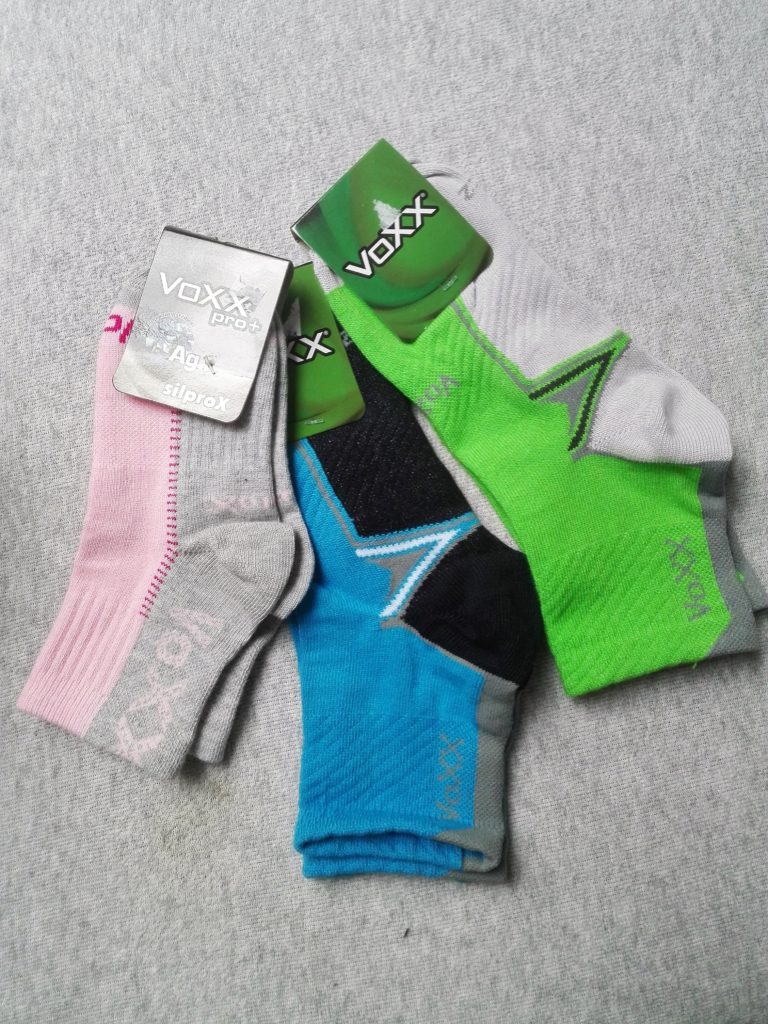 The natural thing for our children are their baseball caps – they wear them almost constantly, even if we're just here on the playground. When it should be windy, I take cotton caps, even in summer. And an absolute must – especially in the mountains – are sunglasses (even for our baby girl), because the sun here can be pretty sharp.
PS:
You've probably noticed that on the featured image our boys have backpacks on their backs. But they are slowly growing up of those and I intend to buy them new ones. If you have a tip on a good hiking backpack, let me know in the comments bellow or on my
Facebook page
. Thanks in advance for all the tips!
If you don´t want to miss any of my recent posts please sign up for my blog in the top right-hand corner of this page. Thank you 🙂
I will appreciate any time if you share my posts on Facebook or Twitter. It helps get my blog out to more people, who may like my posts.
And of course I look forward to reading all you comments.