After being twice at the Swiss Museum of Transport in Luzern, which was really a great experience (you can read about our visit here), for the third visit, we decided to try only the Swiss Chocolate Adventure, which is one of the attractions in the premises of the museum (there is also Planetarium, Media World, and Filmtheatre).
And after visiting two other two well-known chocolate factories (Cailler and Frey) we were full of expectations.
The visit
There is no separate ticket office for the Swiss Chocolate Adventure. So if there is a long queue to the Museum of Transport (and it can happen on rainy days during school holiday), you have to wait in this queue.
After getting your tickets (15CHF/adults; 9 CHF children up to 16 years), leave your bags and coats in the lockers.
First, you enter the lift that should resemble a container of cocoa beans being shipped from Africa to Europe (the lift is, in fact, a real container).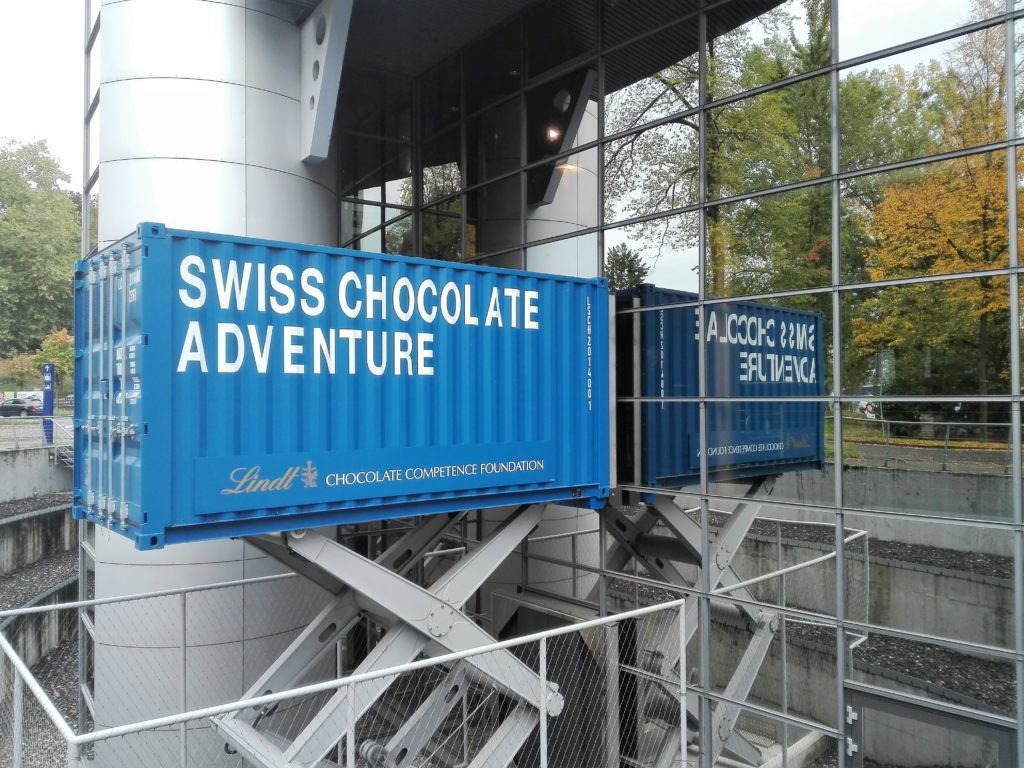 You are seated in an automated traveling cart (which should resemble a chocolate ball) that takes you on the multimedia journey through the world of chocolate. In each one of 10 cylindrical rooms you will learn about the history of Swiss chocolate: where the cocoa trees grow, how the cocoa beans are cultivated in Ghana, how they are transported to Europe, how the quality is checked and how they are then processed into the final product. You will also learn about the history of chocolate production in Switzerland.
At the end of the journey, in the final room, you are given one (!!!) Lindt chocolate ball and that´s it. Oh, wait, at the exit from the lift you are given the second one.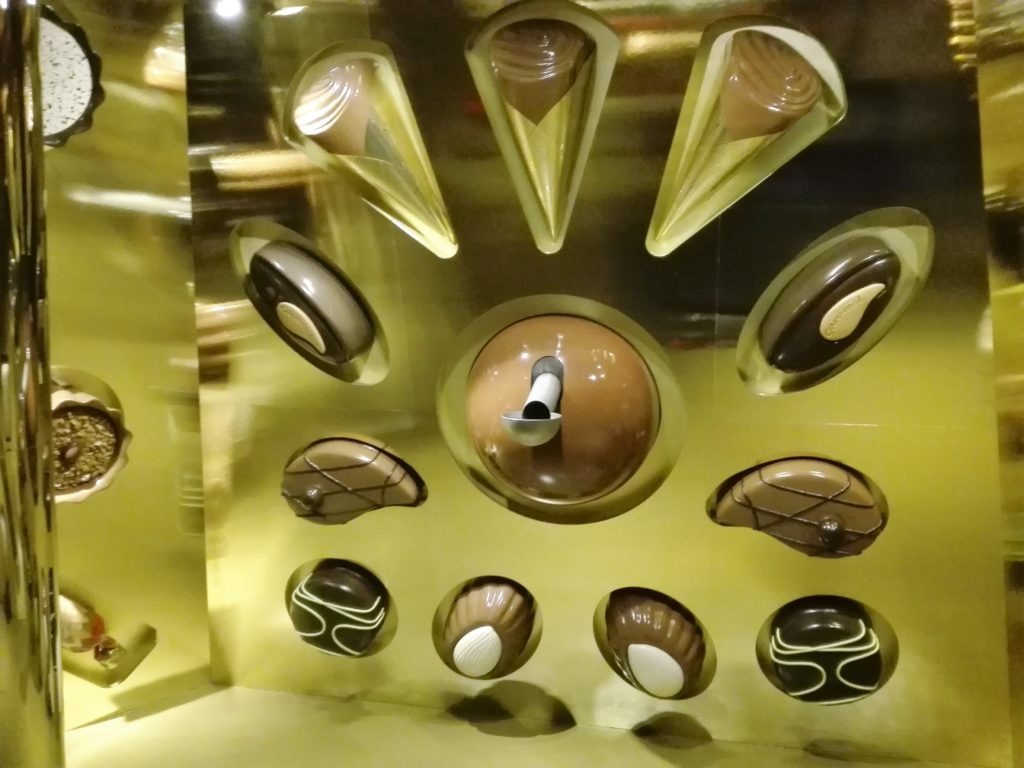 Our impressions
Honestly, I must say, it was quite a disappointing experience. Not only because you are given only two chocolate balls (comparing to "all you can taste" buffet in both Cailler and Frey ), but overall. The show takes only 20 minutes and it´s nothing special – simple tour of the history of chocolate that you can read all over the Internet. Moreover, the entrance fee of 15 CHF/adult for "all this" is quite expensive in my opinion (in Frey and Callier factories it costs 12 CHF). Entrance fee for the museum of transportation is 30 CHF and there is no reduction for the visitors of the Museum, so altogether is a bit pricey.
So in my opinion, save the money for the entrance fee and spend it rather in the nearby shop, where you can buy Lindt chocolate mixtures especially made for this shop (milk chocolate with macadamia nuts, white chocolate with cranberries etc.) or the chocolate in various shapes.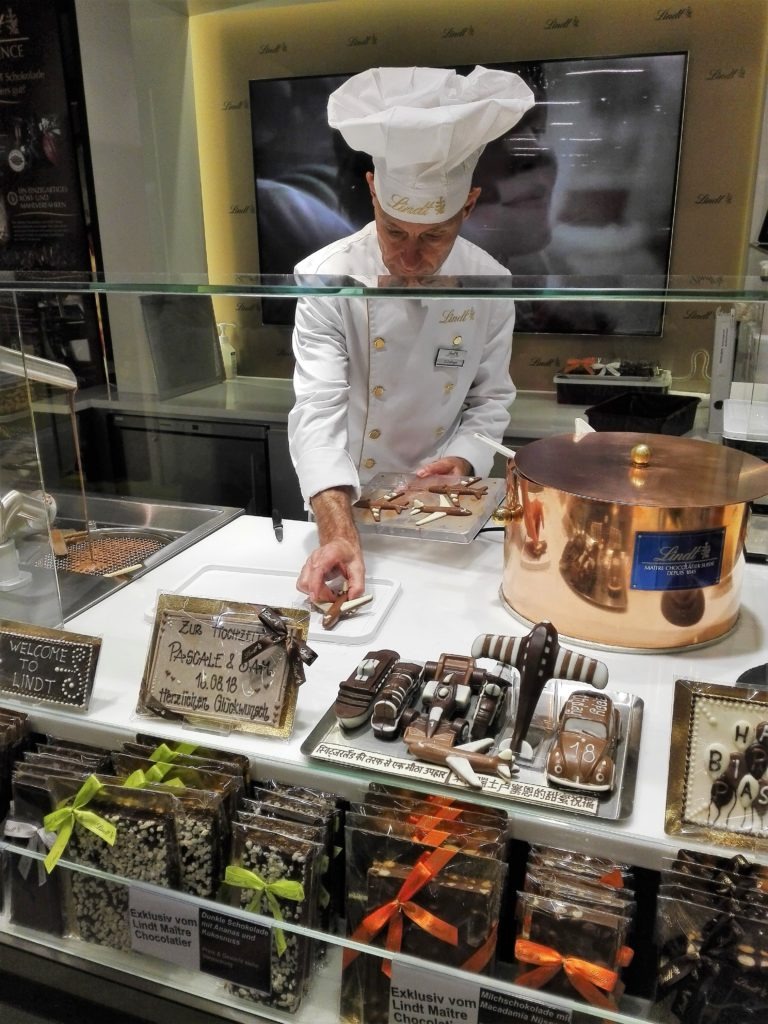 What´s your experience? Or are we only too spoilt by the experience in the other two factories? And if I say "we", I mean not only me and our little chocolate experts, but also my husband, parents, and brother.