I've always thought that the various types of escape games that have become very popular in recent years are fun, especially for adults. Or rather, mainly for those who need to let off steam after a hard week at work, or who play them with colleagues at work as part of team-building activities. But last Saturday I was proved wrong! We experienced the escape game at AdventureRooms in Bern as a family and this shared activity left a very big impression on all of us. But first things first…
INFO: Thank you to AdventureRooms Bern for inviting us to play, all opinions below are my own.
Note: compared to my other articles, you will find only a minimum of photos in this one – we don't want to spoil your experience and tell you what you can expect in AdventureRooms in the game "The Holy Grail Hunt". Thank you for your understanding 🙂
What are escape games?
An escape game is an adventure game in which you and your team must get out of one or more rooms by solving various puzzles and tasks within a given time limit. The games are themed with different scenarios or stories, such as spy missions, detective stories, etc. The origins of the escape game can be found in video games of the same name. The first real escape game was created in July 2007 in Japan. The concept of Live Room Escape has caught on. From Asia to Europe in 2011 when Attila Gyurkovic, created the first escape game in Budapest.*
AdventureRooms in Switzerland
It all began in 2012 in a cellar in Bern's Länggasse district. As part of a school project, physics teacher Gabriel Palacios set up a puzzle course for his students. This course also met with great enthusiasm from the general public. With his brother David, Palacios offered the first "Escape Room" in Switzerland as an adventure activity.
Today there are AdventureRooms at over 15 locations in Switzerland. The concept has also successfully expanded to numerous countries, such as Australia, Canada, and Peru.
In 2022, AdventureRooms Bern received the "Swiss Location Award" and was thus named an "excellent experience location".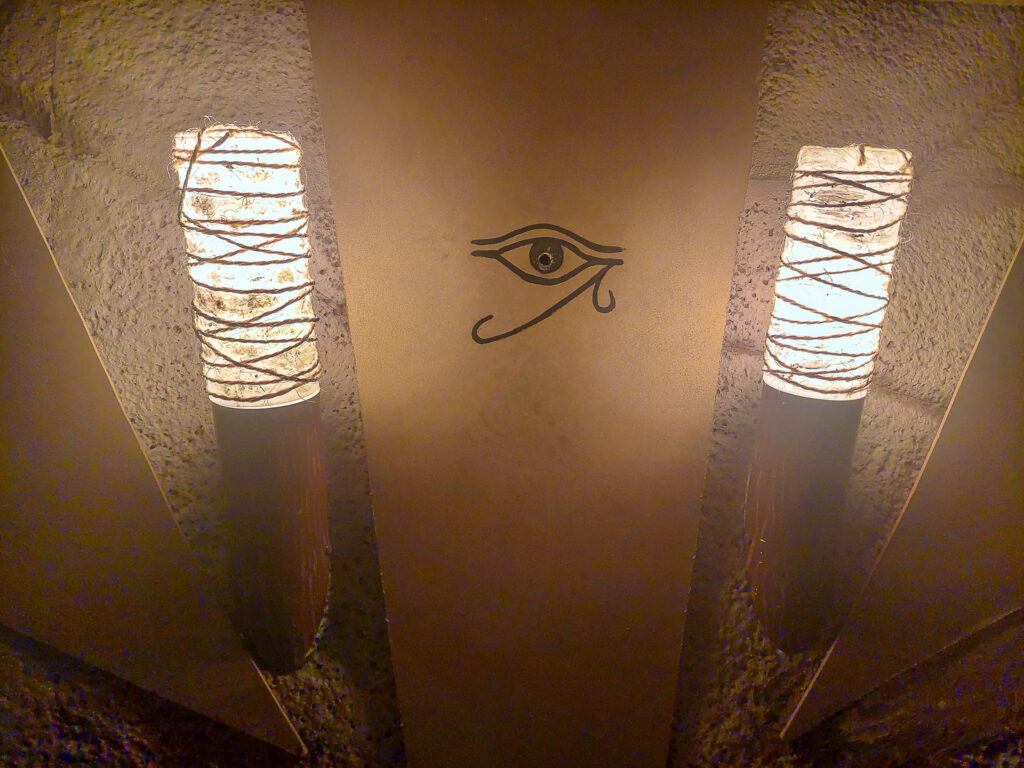 Who is AdventureRooms designed for?
AdventureRooms games are suitable for families, groups of friends and clubs, but they have also proven to be a successful team-building event for many companies or even for training employees.
Opening hours and prices
AdventureRooms is open 7 days a week, first game starts at 8:30, and the last game at 21:50. You can conveniently select your game time slot in the booking system on the AdventureRooms website.
The price of admission varies according to the number of people who want to play the game. Thus, the more people (max 6), the lower the price. The game can be played from 16 years of age. Youth and children from 9 to 15 years old can play the game together with adults.
AdventureRooms offers a family price from April 2023: Children up to the age of 12 accompanied by at least 1 adult will receive a 30% discount on the admission price.
There is also a new birthday rate for children: the birthday child receives free admission on their birthday on presentation of their ID/passport (valid for children up to the age of 16).
The Holy Grail Hunt Game
We were invited by AdventureRooms Bern to play the game "The Holy Grail Hunt", which is inspired by the stories of the famous movie character Indiana Jones. At the location on Maulbeerstrasse 10 in Bern you can still play the games "Chernobyl", "Undercover" and "Girls & Boys". Other games in Bern are "Orient Express", "Lost in Time", "Speakesy" and "Tresor".
Our impressions
It was our first ever encounter with this type of entertainment. We had never been to AdventureRooms before. Maybe that's why the beginning took us a bit by surprise and we didn't know what to do. My advice in this case, if you are a newbie to AdventureRooms like we are, is to start opening everything you think you can open (drawers, books, pockets…), imagine for example that you are detectives and you have to scrutinize every detail. Fortunately, our children soon got the hang of it and were immersed in the game. Which is always more than half the success with (almost) teenagers who are interested in little. As I mentioned in the introduction, I always thought that this type of activity was more for adults only and that children didn't have the "mental capacity" for it yet. But the opposite is true. Children think differently than us adults, they are often more creative and not afraid to try different options. I'm not afraid to say that the hour together left a deep impression on us, because, on the way home, everyone was shouting at each other about who had the most credit for having managed to solve which puzzle and which part of the game they liked most. Also, our boys have already chosen the next game they would like to go play (me too, of course 🙂 ).
Summary
You only need to arrive at the venue 2-3 minutes before the start of the game. The AdventureRooms staff member will come to pick up your group at the entrance.
The game as such lasts a maximum of 60 minutes, before the start of the game the AdventureRooms staff will give you a short briefing on what to expect and equip you with some equipment (we loved our Indiana Jones hats 🙂 ). After completing the game you will have time to communicate your impressions and also take photos. Therefore, the reservation slot is 1h40min.
If you are not sure whether your language skills are enough to complete the game, you can safely throw away these concerns. The game really focuses on solving puzzles and brainteasers, there are no texts waiting for you.
The game is not suitable for children under 9 years of age. We hereby thank AdventureRooms for making an exception for our youngest (7.5 years old), but we could see for ourselves that some moments just weren't for her yet.
I can definitely recommend AdventureRooms as a great family activity.