Today I would like to share with you 10 blogs that I regularly follow because I enjoy the topics that their authors write about.

NOTE: the blogs marked with * are in Czech only.
Blogging tips
As with books, even with blogs, there is "educational literature". For me, "travel blogger" Helene Sula, an American from Texas, who has moved to Germany and discovers Europe since then, is unbeatable. When I wrote in my 5th Anniversary blog post that more than a year ago I started studying the available materials on the Internet, Helene's ebook "14 days to a better blog" was one of the first to download. She helped me think about what I expect from my blog, what are my blogging goals and so on. Also, a lot of useful tips about Instagram are to be found on her blog.
Though I think Helene is no longer only a "classic blogger", but rather a businesswoman (solopreneur to use the modern terms) who sells her own products (and partner products through today's so popular affiliate marketing), her blogging advice are really great.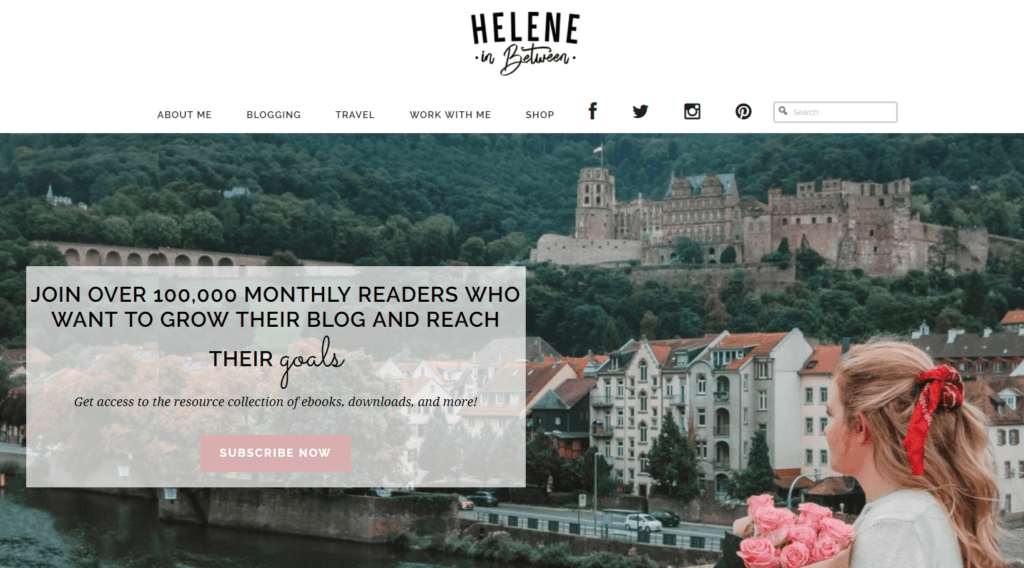 When I had my blog on Blogger, I read a lot of technical tutorials on the SILVI design blog. I like to come back here because I have a weakness for pretty minimalist design pieces and Silvi brings a lot of inspiration and in this field.
Traveling
Could I be a travel blogger without having my favorite travel blogs? 🙂
Although it may sound incredible, this blog was "found" by my husband when we were just thinking about where to set off on our next trip. Since then, Tanya has been my "icon". Although we are actually competitors (two blogs about traveling and family-friendly places in Switzerland), I think we have a nicely divided "territory". Even though it sometimes happens that we are heading for the same place. And then – really, believe me – it's not easy to write about a place that someone has already written about on a blog. One has to try to bring other information (such as an update), a different point of view, etc. But I also enjoy this side of blogging – those challenges you have to overcome!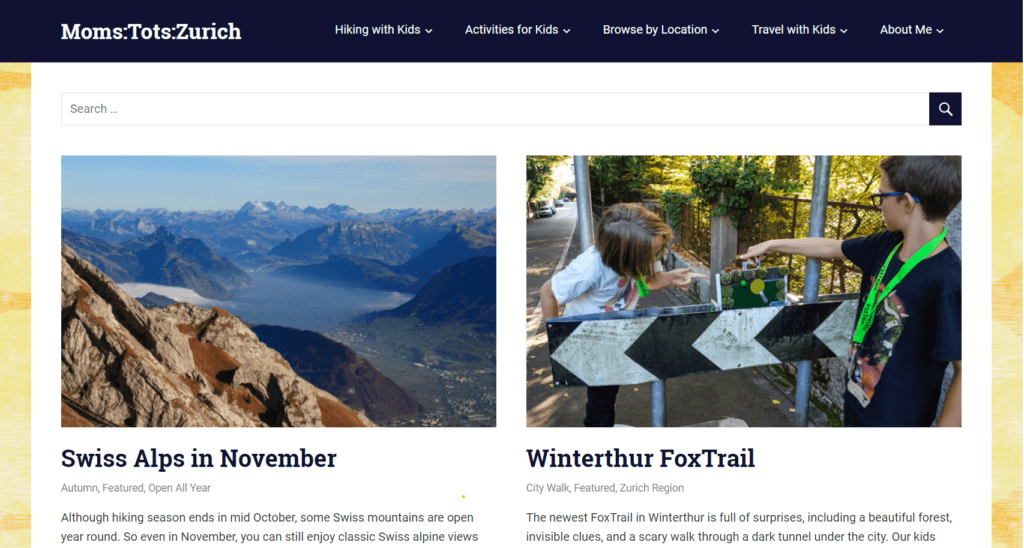 The Thai-born Swedish Dawan writes not only about traveling in Switzerland (fortunately also another geographical area :)), but on the blog he shares her experiences and photos from traveling around the world. Although the exotic destinations Dawan and her husband have visited, aren´t on my travel bucket list (I'm quite conservative and I'm more likely to discover "closer" cultures), it's enormously enriching to read about travel and experiences from these parts of the world.
("With kids in a packpack") Jana is the mother of two small children and writes about family trips to "Bohemian Switzerland" (Hey, did you know that this region exists in the Czech Republic? 😉 ). I envy her her energies and dedication to the writing of a tourist guide, which, thanks to the support of her blog fans, will get to the press! She managed to turn her dream into reality while staying her feet firmly on the ground.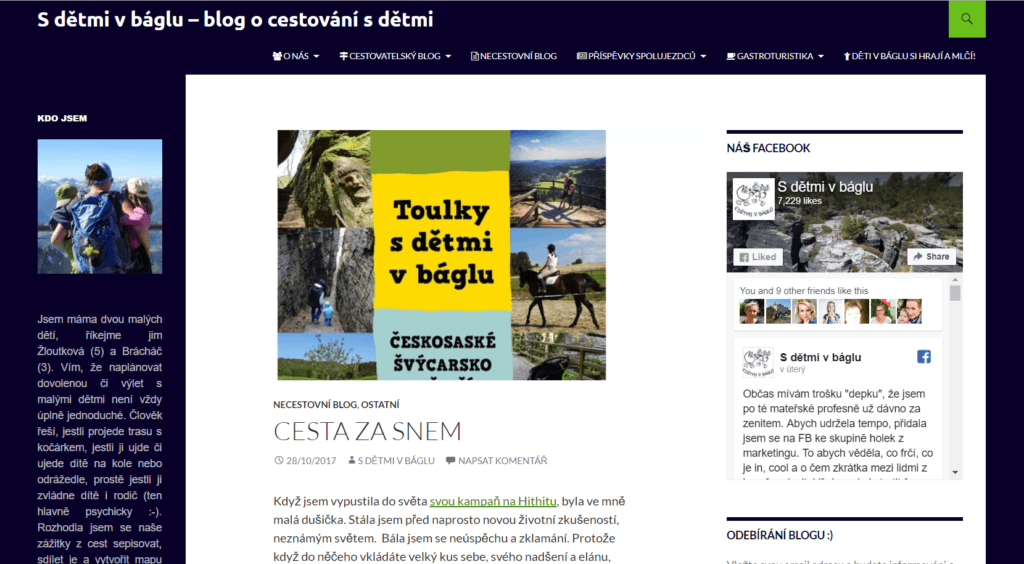 Fashion
Those who know me know that I'm quite interested in fashion. This passion began about five years ago. Composition of the wardrobe, the  figure shapes, the combination of patterns and colors … this is my world where I like to escape 🙂 Since then I started and stopped following some fashion bloggers, but only two that are my heart (and style) closest left:
Amber McNaught is a fashion blogger from Scotland. I like her style, not only fashionable (which is simple and yet very feminine), but also writing (she writes openly about many things, she is not afraid to say her point of view, I like her self-irony and the detached view). For me, it's an "old school" blogger, because even though she writes sponsored papers, she does not push anyone to buy these products (so I don´t receive spammy emails 3 times a day, notifying how good a product is and if I don´t buy it, my world will never be the same). In addition to fashion and personal life, she also writes tips for bloggers – you've definitely registered my joy when I received her book "My blogging secrets".
And if you've ever read books from Robert Galbraith (which is a pseudonym of J.K. Rowling), that's how I always imagined Cormoran Strike's right hand, Robin Ellacott. (Surprisingly the creators of the TV Series had selected the actress pretty well ;))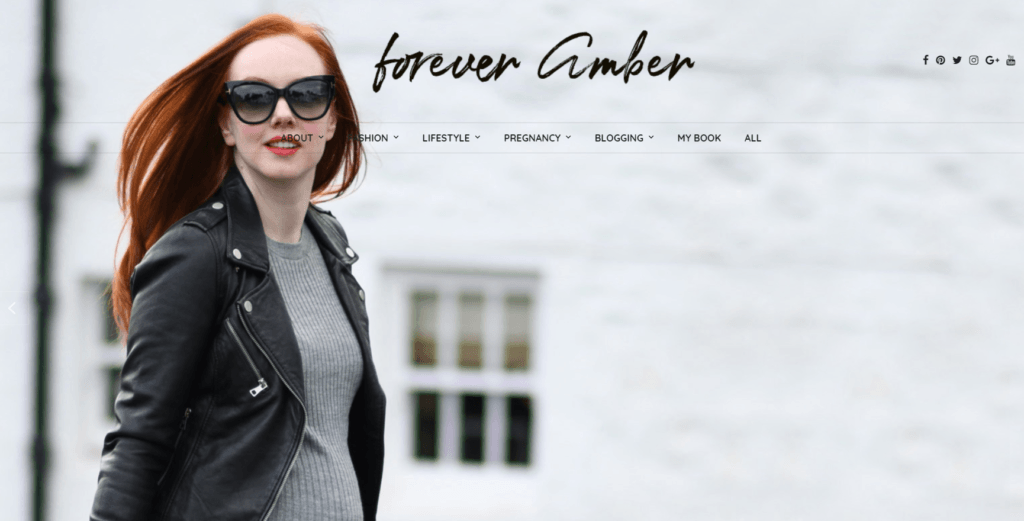 By scrolling through Jeanette Johnson´s outfit photos I silently envy the sunny Florida. I like how she can combine colors and accessories.
Mom blogs
("Readheads blog") I follow this blog not only because it is written by my classmate from the grammar school. In what she writes, I often find myself, although I can not express my inner feelings so nicely as Jana can.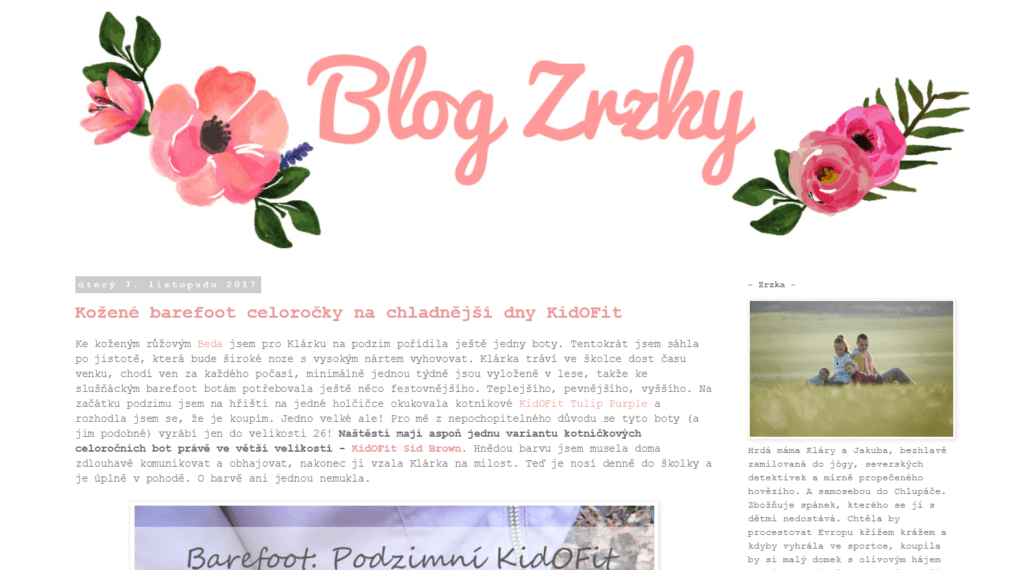 ("Mom over the ocean") I started following this blog first because I was interested in learning something new about the life of a Czech woman in New York. But then I was anxious to follow Anne's story after she had been diagnosed with a malicious disease. She is incredibly brave and I keep my fingers crossed for her to handle it.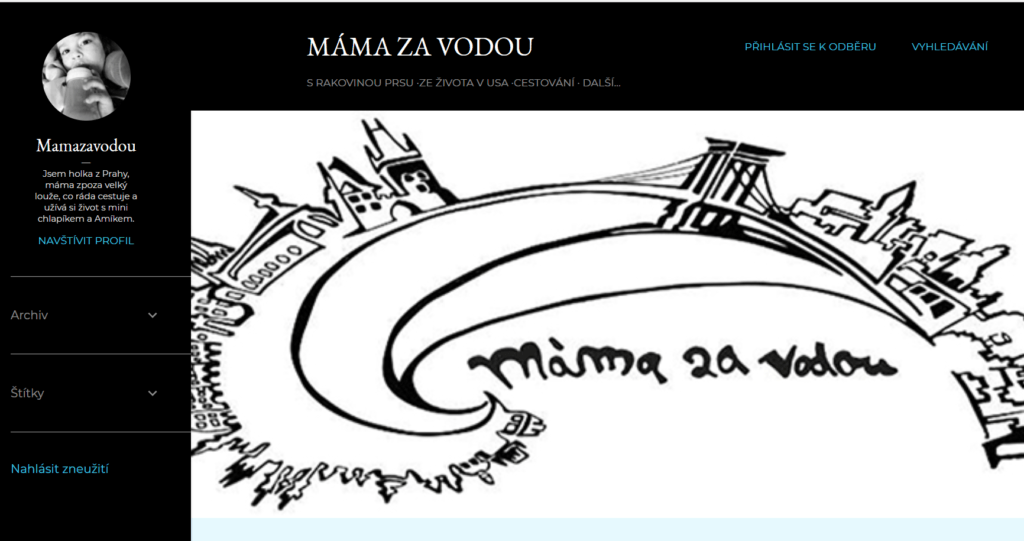 My discovery
("Aleš, the castle guide") This young student of history writes about guiding, which is one of the professions that always attracted me (at least as a temporary job), but I never found the courage to try it. From his posts, one can feel that he likes his job, and this is rarely seen in today's world of young people. And he enthusiastically shares his stories and insights from guided tours.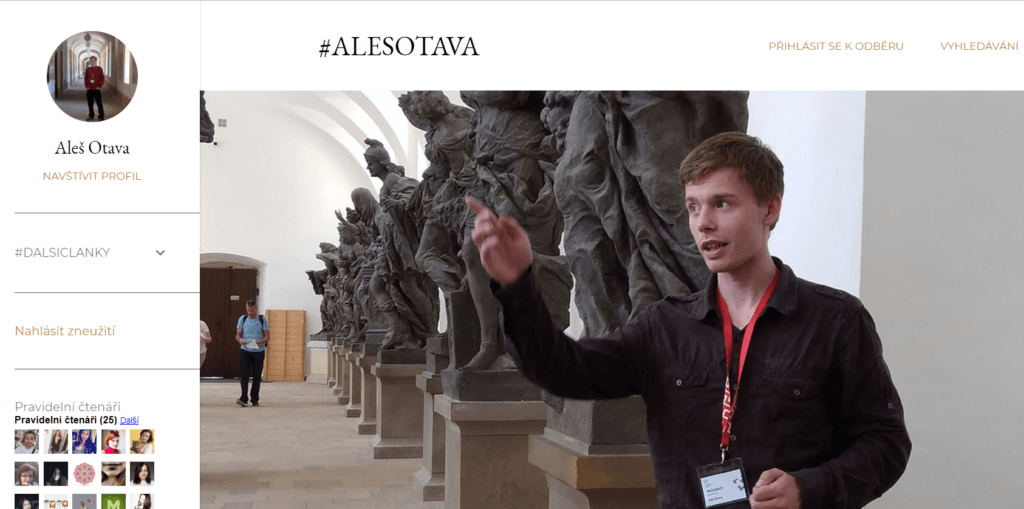 Do you have a tip for interesting blogs? Here with them! Because sharing is caring 😉