It´s that moment when you realize that something is wrong. And in the third round, you find out that you have probably signed up the wrong category when the best runners give you one lap!

But pretty one after another. One week before the run, I´m getting cold. Two days before the race I´m losing my voice. It´s raining on the day of the run and I´m wondering if it's worth driving to Langenthal at all. In the end, I´m deciding yes, because otherwise, I wouldn´t even have been able to go and run. So, with almost no physical preparation (unless I count half an hour of yoga during the week), I´m heading for Langenthal. I should be there in half an hour. As a precaution against not being late, I've scheduled to be there 1,5h before my run to find a place to park the car and pick up the starting number. Upon arrival in the town, it is a complete mess. All the parking spaces that are meant to be for the runners are hopelessly occupied. Almost with tears in my eyes, I´m circling the town, not knowing where I am, I can´t rely on navigation because it takes me through the town center, which is obviously due to the race closed. I feel like driving home. Finally, I´m finding a free space in an alley and park. Using Google Maps on my mobile I´m finding out where I am and how to get to the center. Fortunately, it's not that far, but I'm rather sprinting to pick up the starting number by 4 pm. The Swiss are merciless in keeping the terms. Phew, I´m managing it, now I have one hour free. I´m not in the mood to look for dressing rooms since I´m already dressed for a race (Thank God for that foresight). So I´m just changing my shoes and trying to run a little bit a do some warm-up exercises because it's about 7 degrees. In the meantime, junior categories, including the Jogging category, start their 5km run.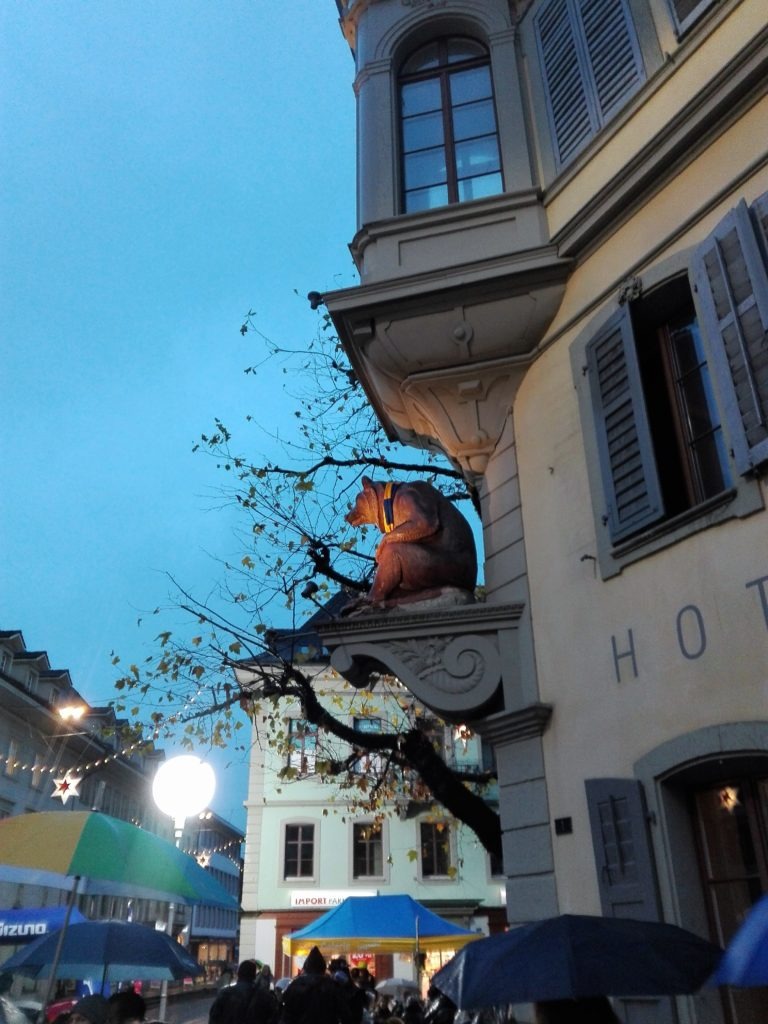 Before five o'clock, I'm heading to the start of my women's race at 6,25km. Girls and women in various sports clubs jersey are warming up around me. I'm probably the only one that doesn´t have a club jersey. I also realize that we are only a handful of participants and again (like it was during my recent run in Burgdorf,) I´m praying not to finish as the last one.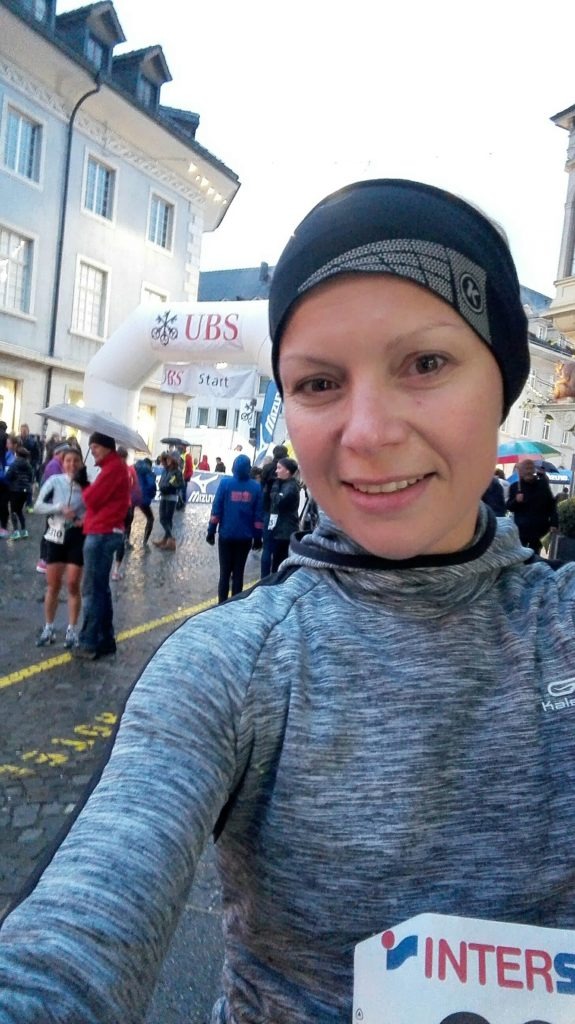 At 5, a starting shot sounds. We're running out. I´m losing the sight of the best runners around the first corner. Again, I know we're running at a pretty fast pace. I´m trying to breathe well and, oddly, my body listens to me. One circuit, the other, … When I´m finishing the third circuit, I can feel someone behind me and then overtake me. I´m asking myself where the competitors from the end of the starting field caught such a power to run suddenly so fast. Only a few meters away I´m realizing my mistake – they are the top runners! And they just give me one round! One, another and more … At that moment, I´m sure I really don´t belong to the "Sportlerinnen" category and I should have to sign up for the Jogging category! I want to cry! Over my own stupidity and also over my own pride that "I'm not running olny 5km when I can run 6,25km easily." At the end of the fourth round, the winner is giving her interview at the finish while I´m turning around behind and see that there is nobody there!!! I'm probably the last one!!! I'm almost crying again! Such a disgrace! By force of will, I continue to run. At the finishing alley, I see the large number of 29 on the display and passing seconds. For the first time in my life, I did n´t look at my watch during the run and despite my despair, I was running pretty fast. The last meters I was chasing the seconds – can I manage 6,25km under 30 minutes? It was close finish, but I´ve managed it !!!
Time 29.57,1! And I'm not the last!!! 42nd place out of 59 "athletes", 7th place in category W30.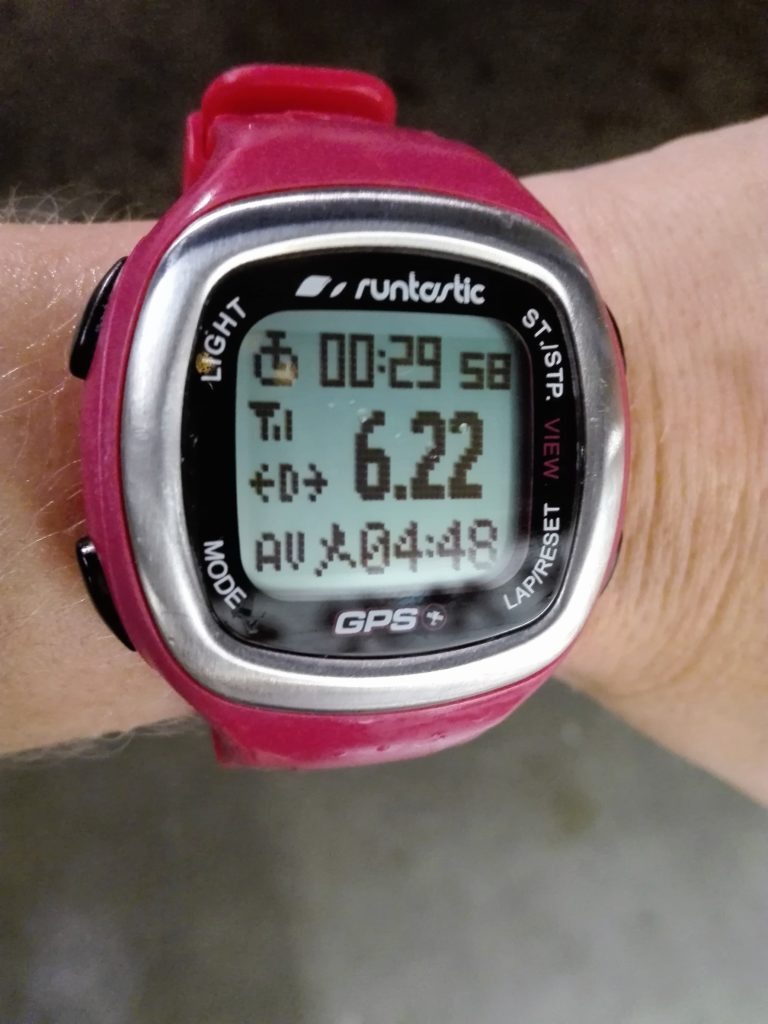 So despite all the mishaps, I´m having a smile on my face, because at the end of the season I managed a really heroic piece! And I have to say that bad experiences are also experiences and one needs such days to show him that it is necessary to swallow pride and find humility again.