Maybe I'm boring you with my constant repeating how much I love "my" Emmental. But people, come here, and you just understand 🙂 Especially now, in autumn, when the trees are dying in autumn golden-yellow colors and Emmental hills and pastures are still green. I will try to convince you by this post about our quick visit to Lüderenalp.
Lüderenalp
The Lüderenalp area (1,144 m.a.s.l.) is located between Wasen (Sumiswald) on the one side and Langnau im Emmental on the other side. This place is the ideal spot for enjoying exceptional panoramic views in good weather, not only on the gently rolling hills of Emmental but also on the Bernese Alps and the Jura Mountains.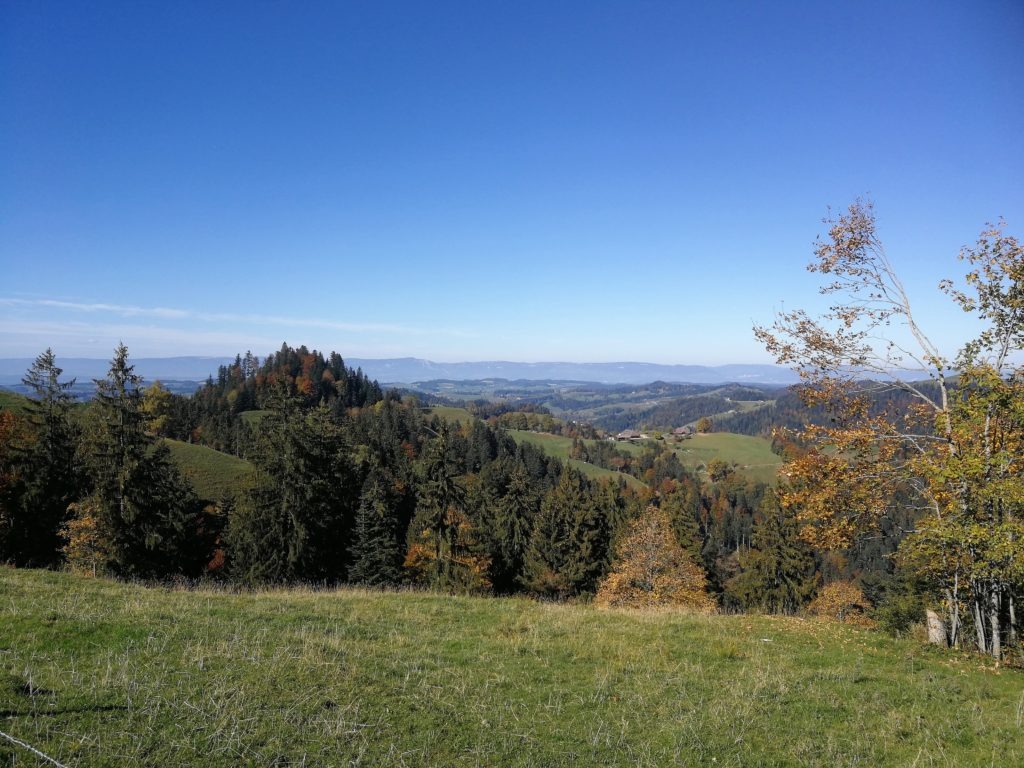 Getting there
You can get to Lüderenalp following a narrow, winding road from both Wasen and Langnau. We got here from Wasen. In the center of the village, you will see a sign "Lüderenalp" at the junction, take the Kurzeneistrasse, at the end of the village (at the Churzenei bus stop), turn right (sign "Hotel Lüderenalp") and then about 5 kilometers uphill. There is a large car park at the hotel.
As we noticed, this place is probably very popular among motorbikers, because there were several dozens (we thank one group for taking a family photo of us 🙂 ).
In the tourist season (from the beginning of May to the end of October), BLS's "Wander-Bus" runs on weekends on the Langnau-Lüderenalp-Wasen route. The timetable is here.
Hiking
Lüderenalp is located on several hiking trails. It is mostly on narrow roads along the ridge above the hilly Emmental landscape.
We didn´t plan a big hike, just a short walk. Both of our boys and I had sports performances (see my previous post on Bürenlauf), so we really wanted to just relax and enjoy both beautiful views and the beautiful weather. We headed for the hiking trail east.
I thought we would get to Steigärtli, but we did just a little circuit around the Alp Rislau farmhous and we headed back to the Bärnsicht hotel.
Hotel Bärnsicht
In 1890 there was a sanatorium specializing in the care of patients with tuberculosis. After a fire in 1961, a new building was built and the sanatorium became a popular hotel and restaurant for holidays and group events (family celebrations, seminars, etc.). *
I cannot say anything about the quality of the food in the restaurant. It was crowded, the staff was obviously busy, and after 10 minutes when no one noticed us (even the plates were not taken off the previous guests), we got up and left. Maybe we'll be lucky sometime next time.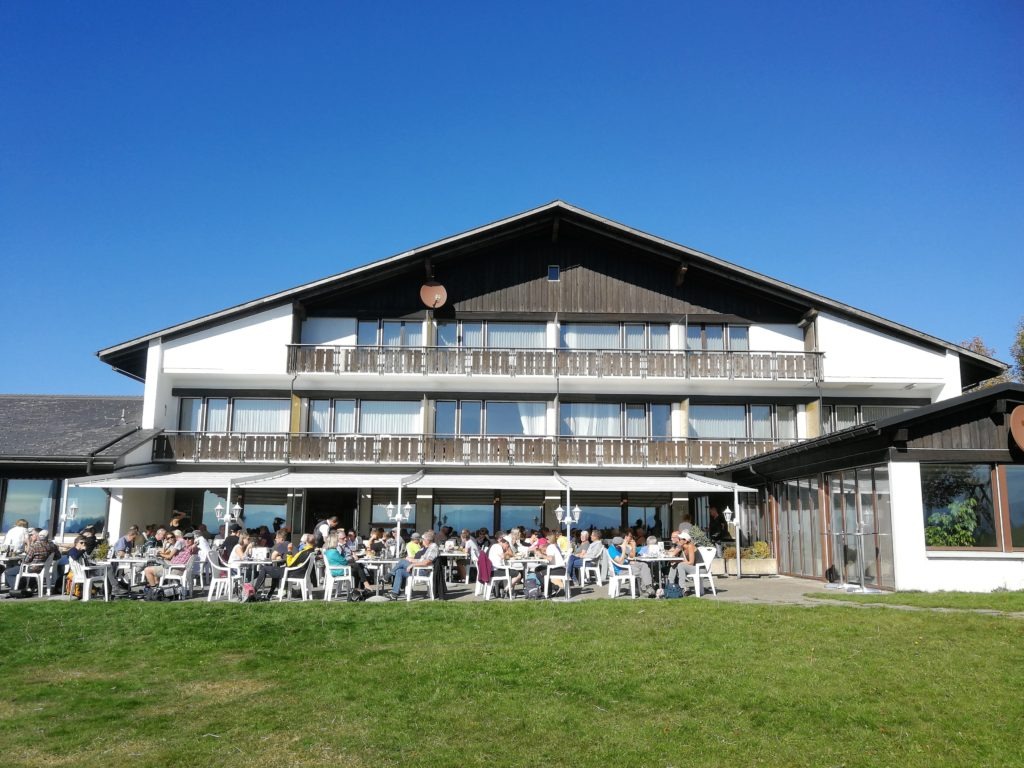 Anyway, next to the restaurant with terrace, there is a barbecue spot with children's playground, large lawn area and a bank made of one-piece log.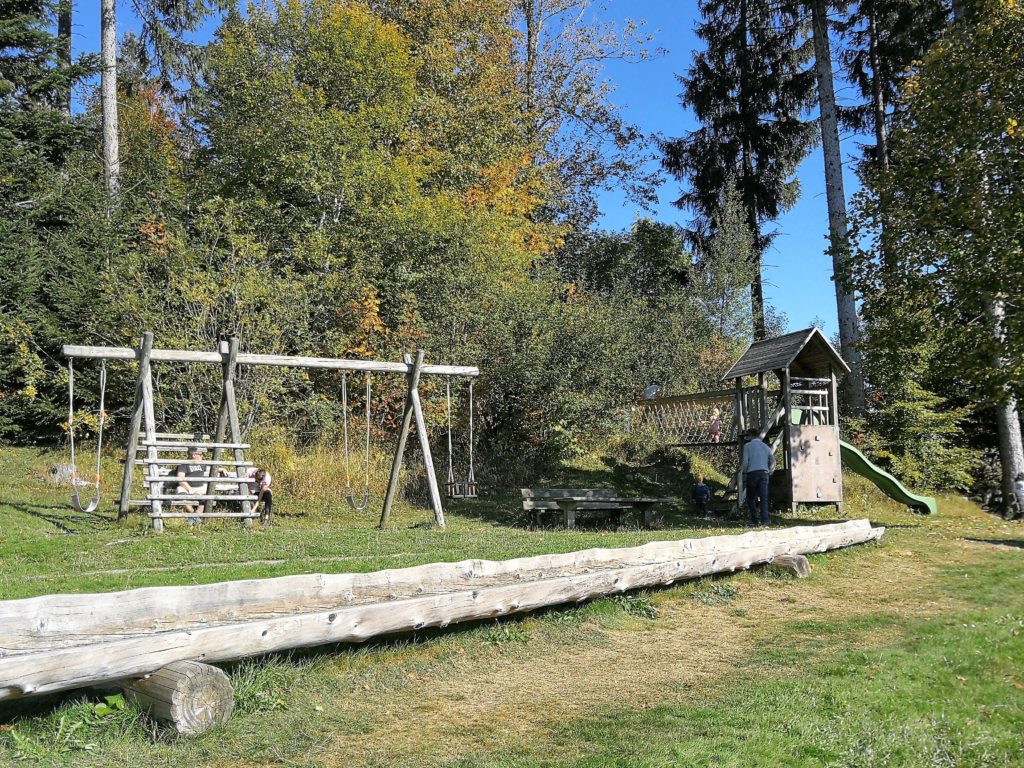 From here is a beautiful view.
Summary
Although our trip was very spontaneous and unplanned, we enjoyed a beautiful relaxing afternoon (maybe that's why?). This was certainly due to a great weather, which even in mid-October allowed us to wear a short-sleeved T-shirt and to catch the sun's rays.
Below you see the trail we took. It took us not even an hour (including a snack break). On the way we also walk around the barbecue place, so you can make a picnic here.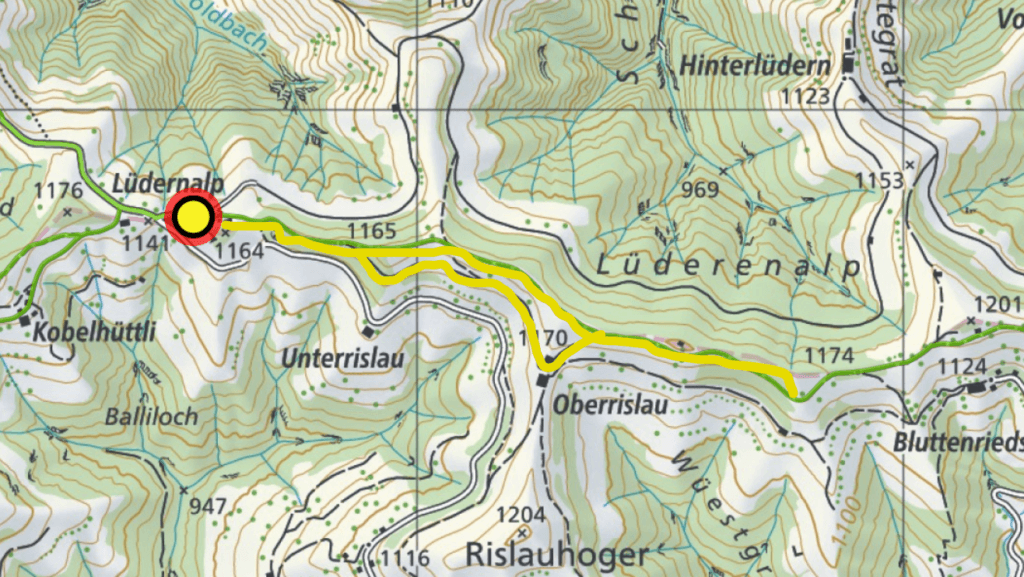 Do you also have a favorite spot where you enjoy the beauty of the autumn? Tell me in the comments section!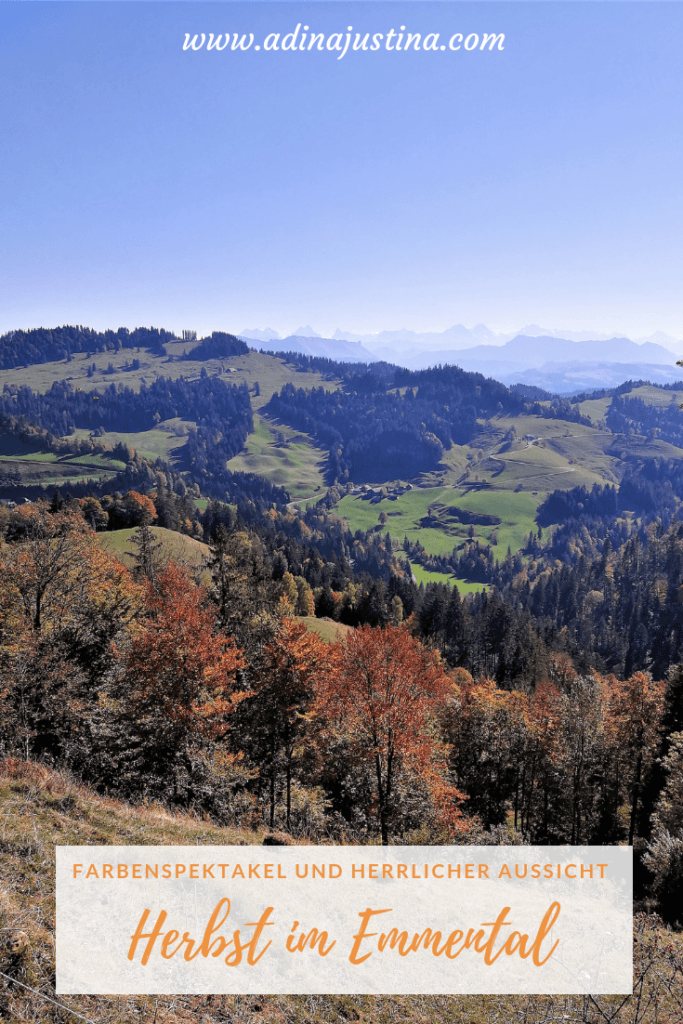 *Zdroj: https://www.schweizmobil.ch/en/hiking-in-switzerland/services/places/ort-0395.html