First of all, I'll take you behind the scenes to planning our trips. On Saturday night, in a pause between the thirds of the ongoing semi-finals of the World Ice Hockey Championship between the Czech Republic and Canada, the following conversation took place between me and my husband:
I: "So what do we do tomorrow?"
HE: "I don't know, do you have any plans?"
I: "Of course I do, but I'm just asking because of another hockey game tomorrow."
HE: "Hmmm, so if we lose in the semifinals and play for third place, we have to be home by four o'clock. If we play the final, I don't care."
I: "OK, so if we lose, we'll go this shorter trail if we win, so this longer …"
So just so you get the idea what obstacles I have to overcome when planning our trips 🙂
Lavaux
The terraced vineyards above Lake Geneva (Lac Léman) have been a UNESCO World Heritage Site since 2007. This unique wine region between Lausanne and Montreux is about 800 hectares in size.
Hiking the vineyards
On the Montreux Riviera website, you will find several routes through the vineyards, from the shortest, which is less than three kilometers, to the really long ones, measuring forty kilometers. We chose the route St.Saphorin – Lutry, which is 11 kilometers long according to the map.
But we wanted to go in the opposite direction, from Lutry. We planned to catch the boat, which runs only once a day and leaves St.Saphorin (Rivaz) at 14:30.
Starting point: Lutry
We left the car parked at Lutry train station and from there, we followed the tourist signs that carried the green "Terrasses de Lavaux" logo. After a few tens of meters, we might not know which direction to go, not for the group that was ahead of us, and the participants of some ultra trail run running towards us. At this lag, there was no signage (back at home I found out that we took a wrong way on this short leg, other than the official route). But nevermind, it was really pretty.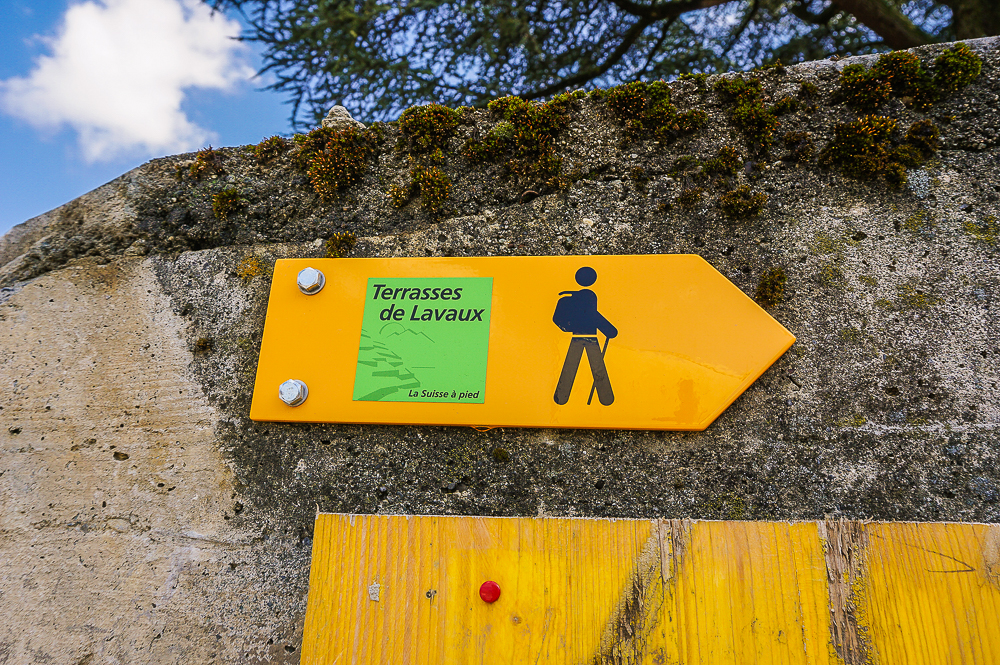 Châtelard – Montagny – Aran
Marking was clearer from Châtelard. Along the way, besides the tourist signs, we saw signs on which we could find information which wine region we are currently in. I have to say that I liked this part of the journey the most. Beautiful views, wonderful weather, picturesque nooks in the villages we went through (yeah, it was my husband who showed me those glasses overgrown with vine branches, I wouldn't have noticed them!)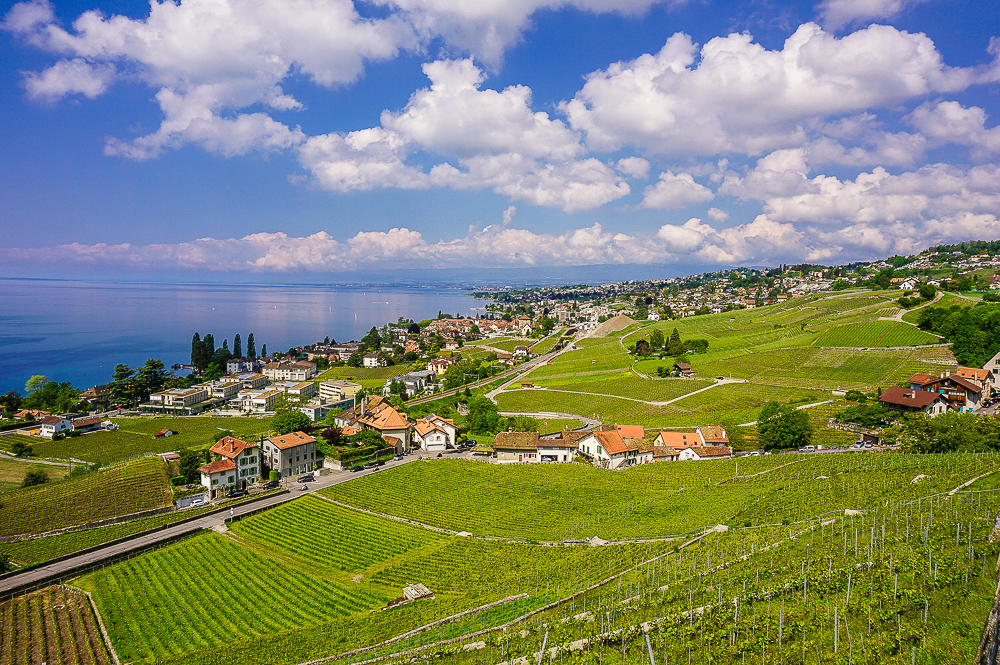 Grandvaux
Though the terrace of Tout un Monde restaurant in Grandvaux attracted us to sit with a glass of wine in our hand, the Michelin star on the façade discouraged us from this idea (understand, a "normal" person would be tempted to visit such a restaurant, but looking at our offspring drove this idea out of our heads). And so we continued our journey further. Again, we encountered a problem with marking. Nowhere in sight. That is why we again took the route of the race (btw. As I later found out, it was the Urban Trail des Singes race), which led along narrow paths between the vineyards. Through them, we got to Cully (in the map below is our trail marked in purple – the official route is the blue with black dots).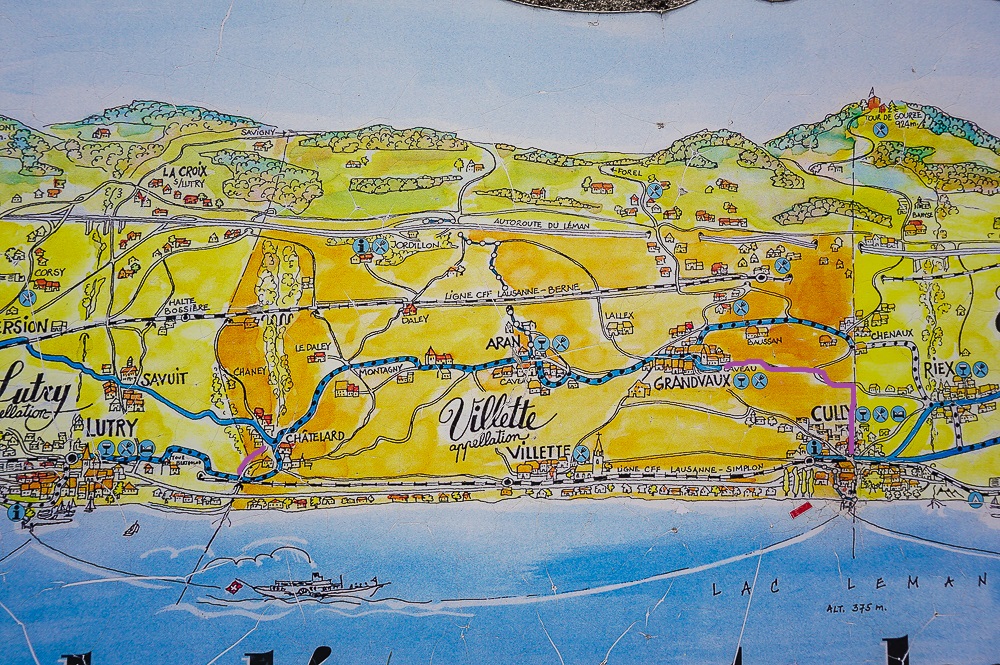 Cully
We liked Cully so much that we decided not to continue our hike and enjoy a nice afternoon. In addition, if we decided to continue to Rivaz, we would have to hurry up to catch the departure of the boat. And we didn't want to – we wanted the kids to enjoy the hike and not to rush like horses.
And so we went through the local market (held every Sunday until October 6), enjoyed good food, wine (how else 🙂 ), playground, just relaxed 🙂
A cruise back to Lutry
The steamboat departed from Cully at 15:45 and the journey to Lutry took 15 minutes. The ticket cost 5CHF with Halbtax, children with Junior Karte had a free ticket.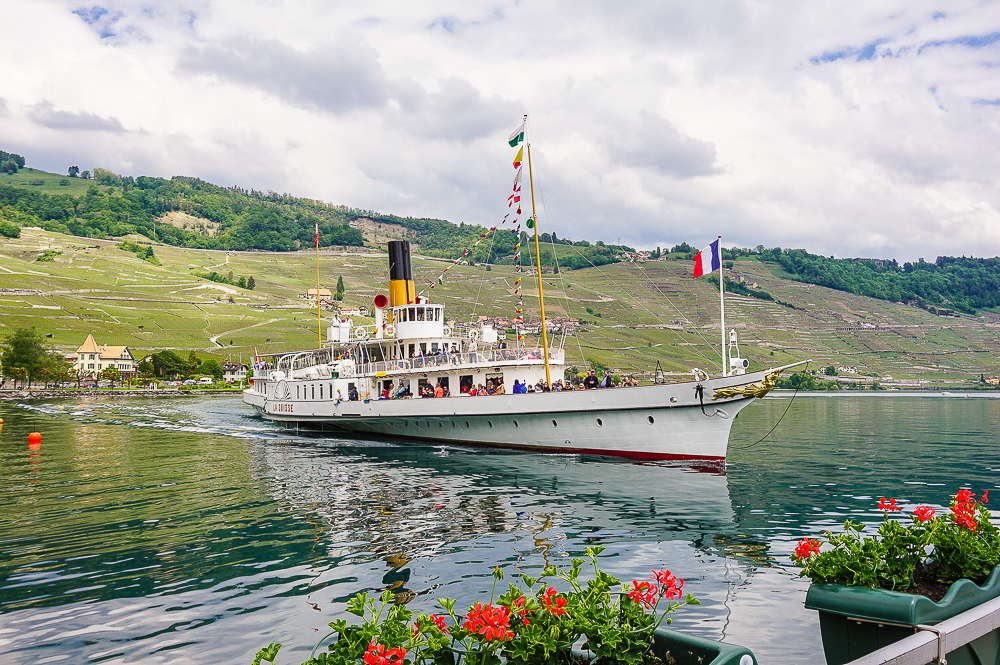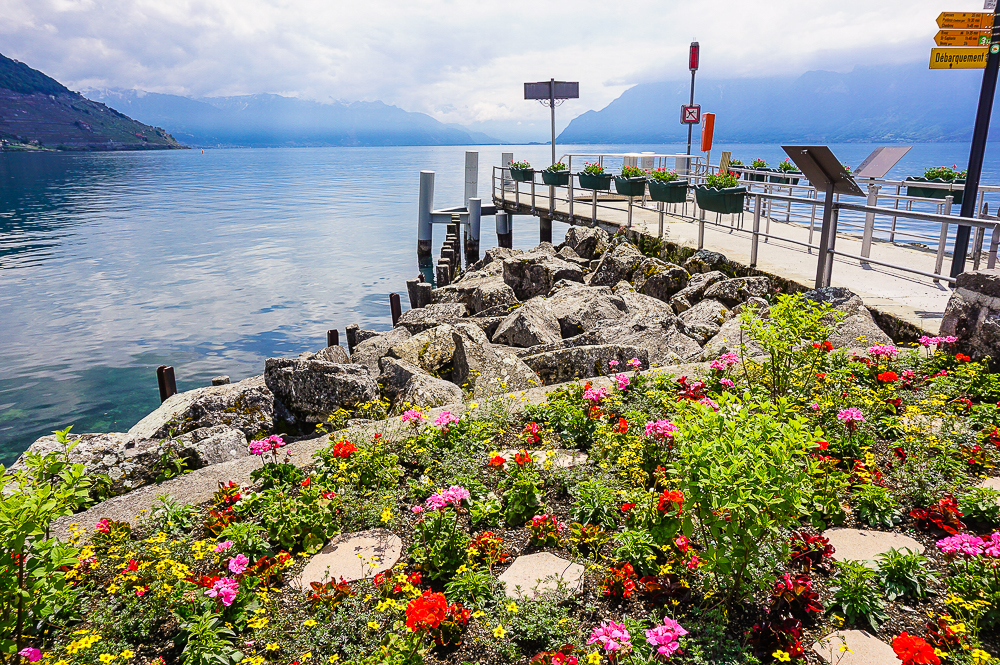 Summary
I'm so glad I could tick off another item from my "Swiss Bucket List 2019"
A very pleasant walk from Lutry to Cully is about 4.5km long.
It is doable with a stroller (if you follow the official routes and do not hike through the vineyards like us).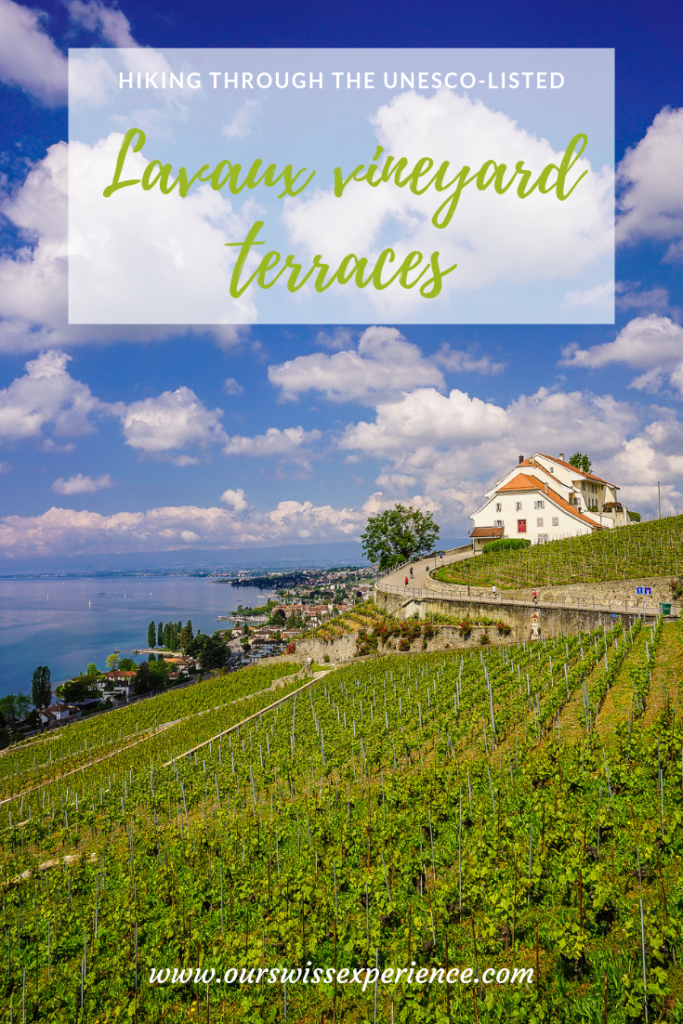 If you don´t want to miss any of my recent posts please sign up for my blog in the top right-hand corner of this page. Thank you. Be sure to follow me on Facebook, Pinterest, and Instagram. And of course, I look forward to reading all your comments.