Another of attractive places in Switzerland, whose visit can be done in one day, are the Castle of Chillon and the city of Montreux.
Château de Chillon
If you go first to the Château de Chillon, be aware of the fact that the tour will take at least an hour and a half. As well as on most other Swiss castles, you get a paper guide, and you can follow different parts of the castle.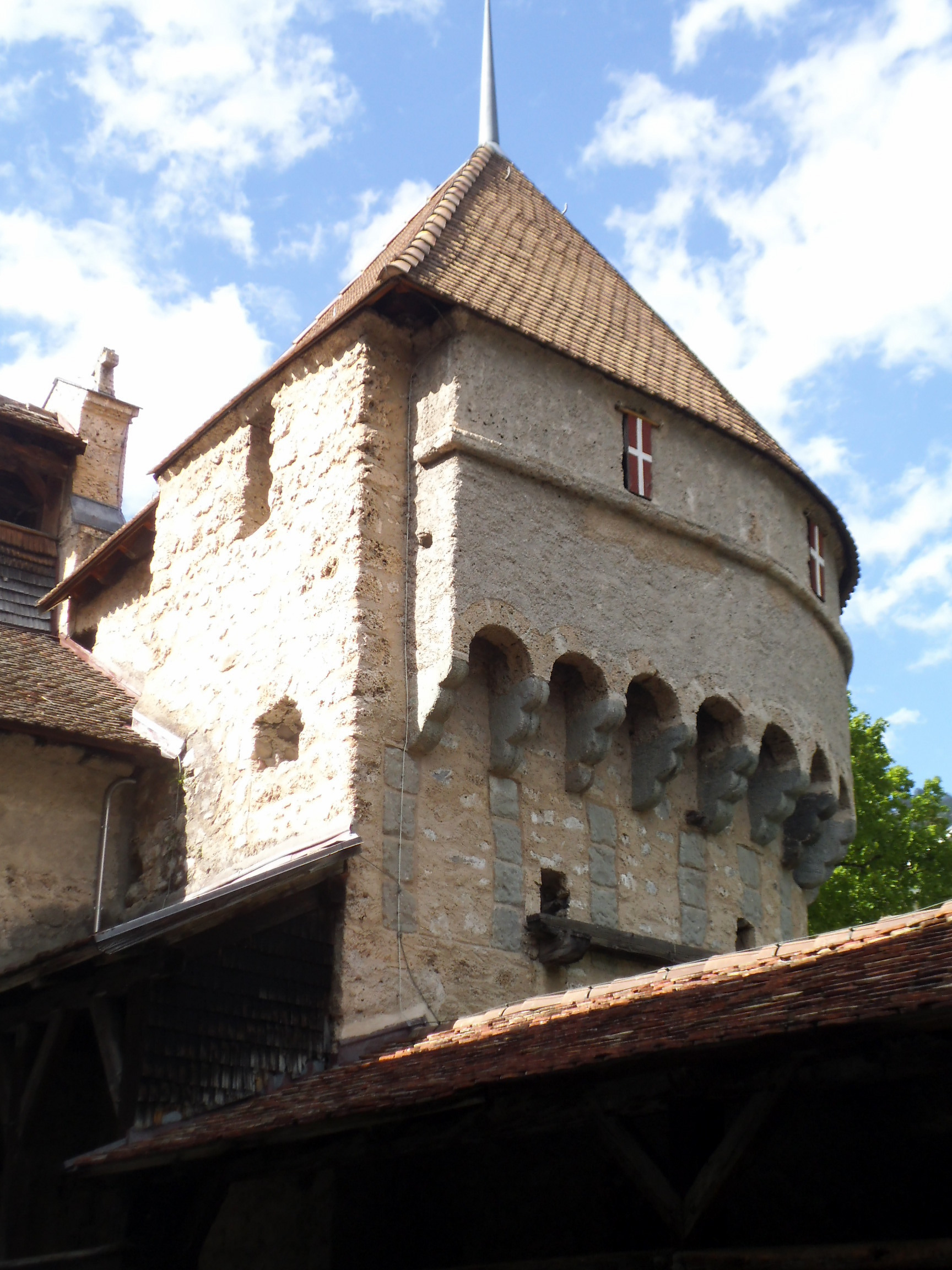 Château de Chillon is associated with imprisoning of  Francois Bonivard, who incited the residents of Geneva to form an alliance with Switzerland against the Savoy. For this provocation he was 6 years in prison chained to a pole in the dungeons of the fortress. In 1816 an English poet Byron visited the castle, and after seeing the dungeons and hearing the story of Bonivard wrote a poem Prisoner of Chillon. *)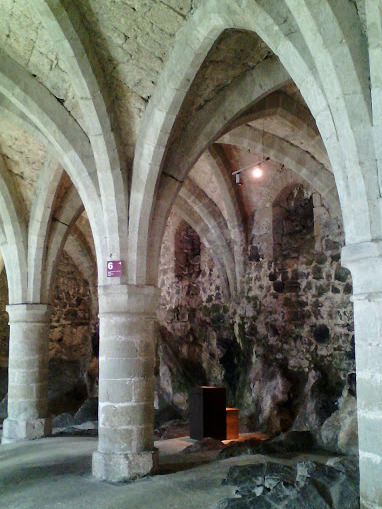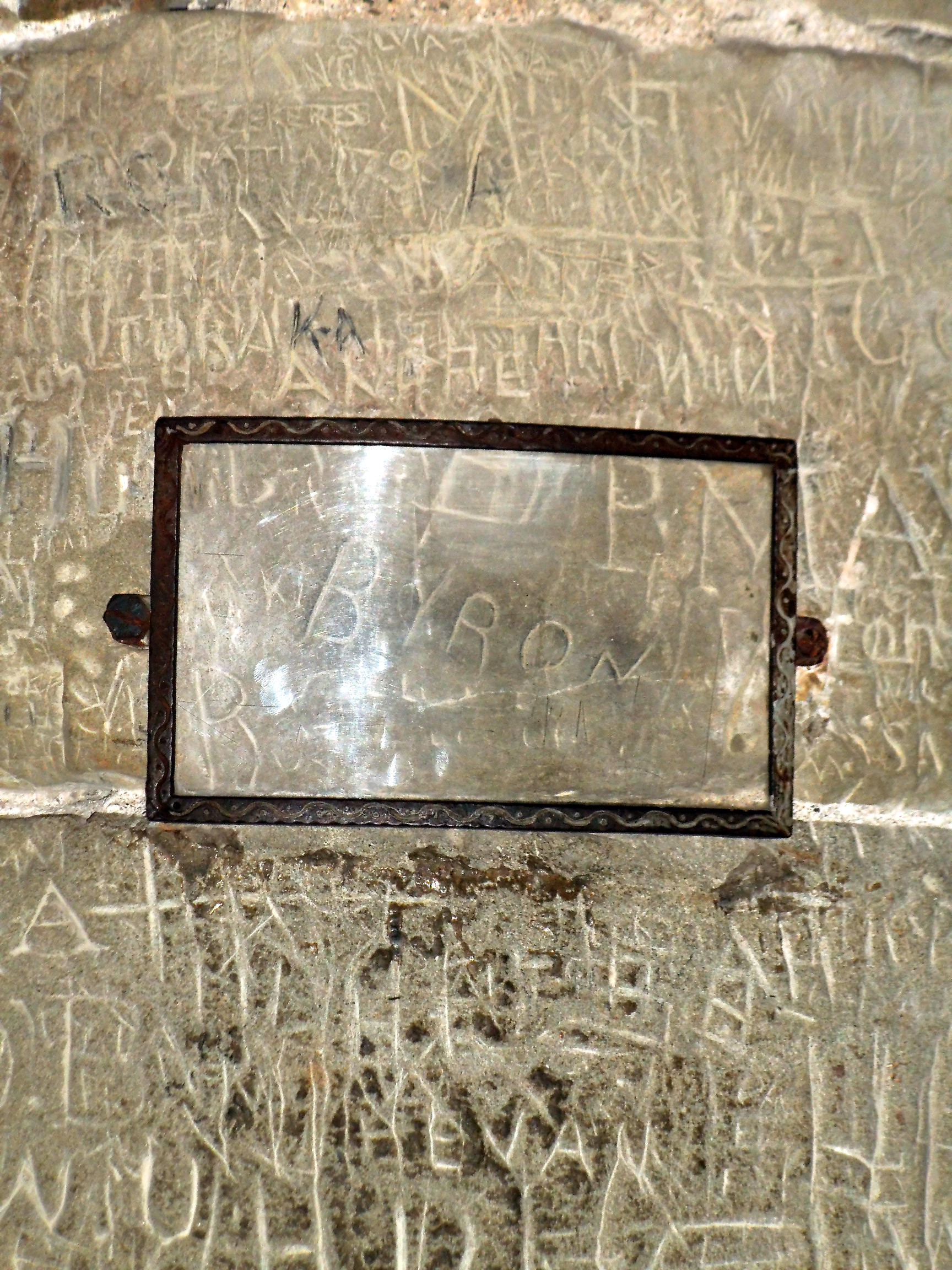 During the tour, you can enjoy the views of Lac Léman (Geneva Lake) thatail cruise liner
Probably the most challenging (and therefore I recommend it to the end of your tour) is climbing the defense tower, called "donjon".
Montreux
When you head from Chillon to Montreux, it's like leaping into a different time dimension. From the Middle Ages to the vibrant city with a completely different atmosphere than the ones we've visited. Walking along the waterfront I do not feel like at the lakeside, but rather on the Mediterranean Riviera (and this place is rightly call "the Swiss Riviera")
At the Place du Marché there is a nine-foot bronze statue of my favorite singer Freddie Mercury, who in Montreux spent the last months of his life. "Polished" stick testifies to the fact that few people can resist the temptation to take a picture with their idol (we were no exception :))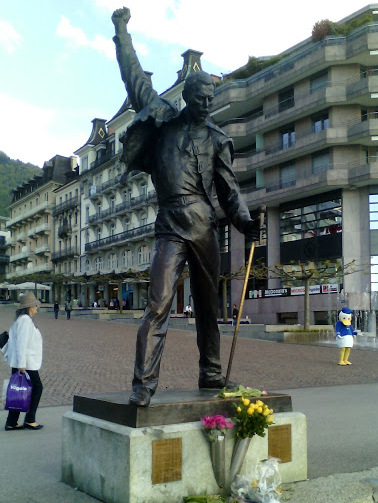 If you don't want to miss any of my recent posts please sign up for my blog in the top right-hand corner of this page. Thank you. Be sure to follow me on Facebook, Pinterest, and Instagram. And of course, I look forward to reading all your comments.
*) source:
Turistický průvodce Švýcarsko – JOTA, 2011 (přeloženo z Teller, M: "The Rough Guide to Switzerland", Rough Guide 2010)