On Saturday we went on a trip to the Jura Mountains, which stretches along the north-western part of Switzerland. Our goal was Weissenstein peak, which towers over the town of Solothurn. As we have mastered this hike or rather a descent, you can read in today's post.
We started our trip arriving in Oberdorf, where we parked the car and went to the valley station of the gondola, which took us to the peak of Weissenstein. There you can find a large restaurant Kurhaus (especially popular for wedding receptions and other celebrations) and where the "Planetenweg" (the Trail of Planets)  begins. It was opened in 1978 and starts right at the exit of the cable car outside the restaurant. It is a model of the solar system, where every kilometer of the trail equals one billion kilometers in the solar system. The first stop shows the Sun and the Zodiac.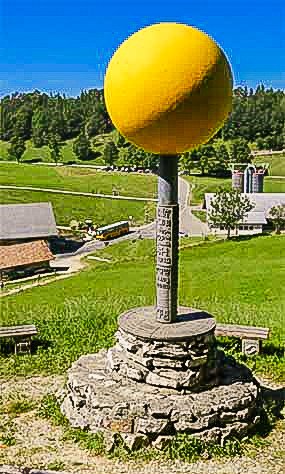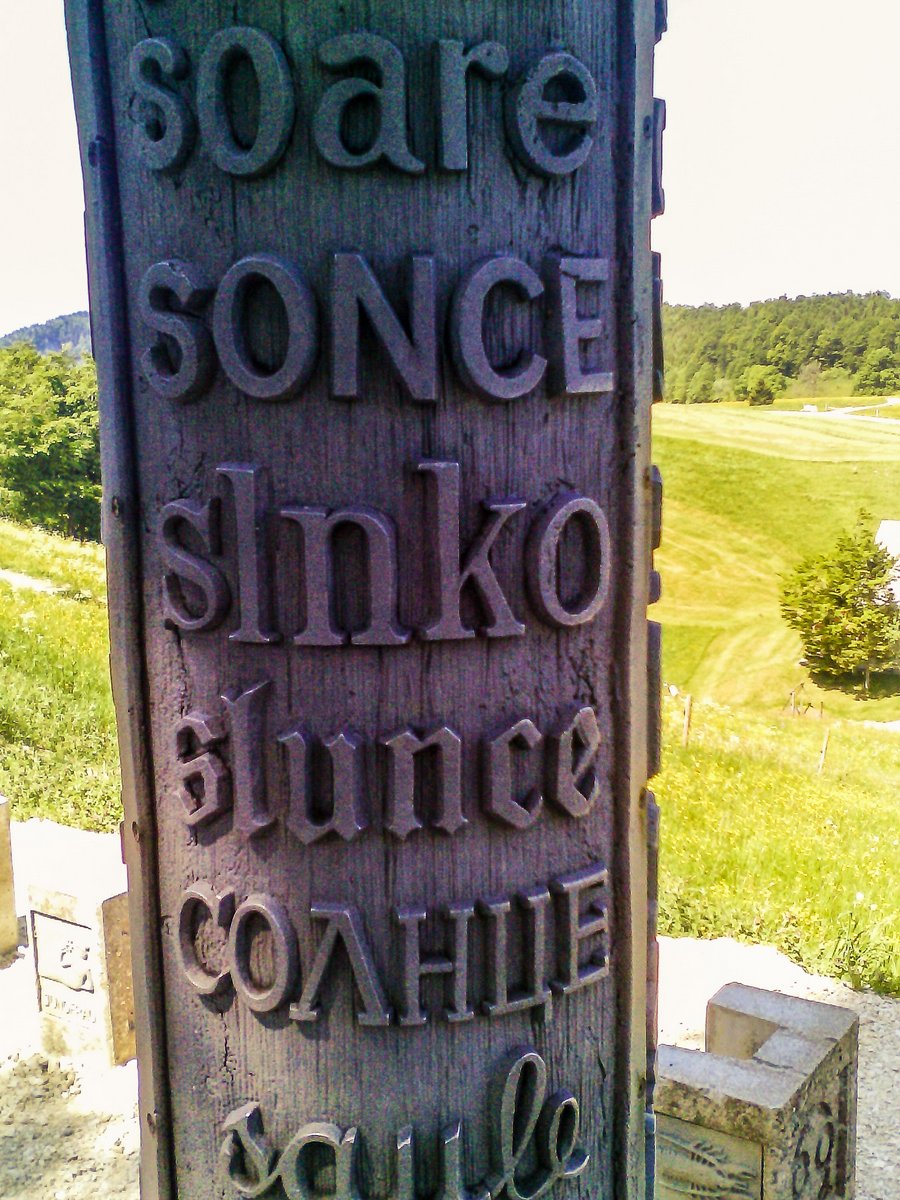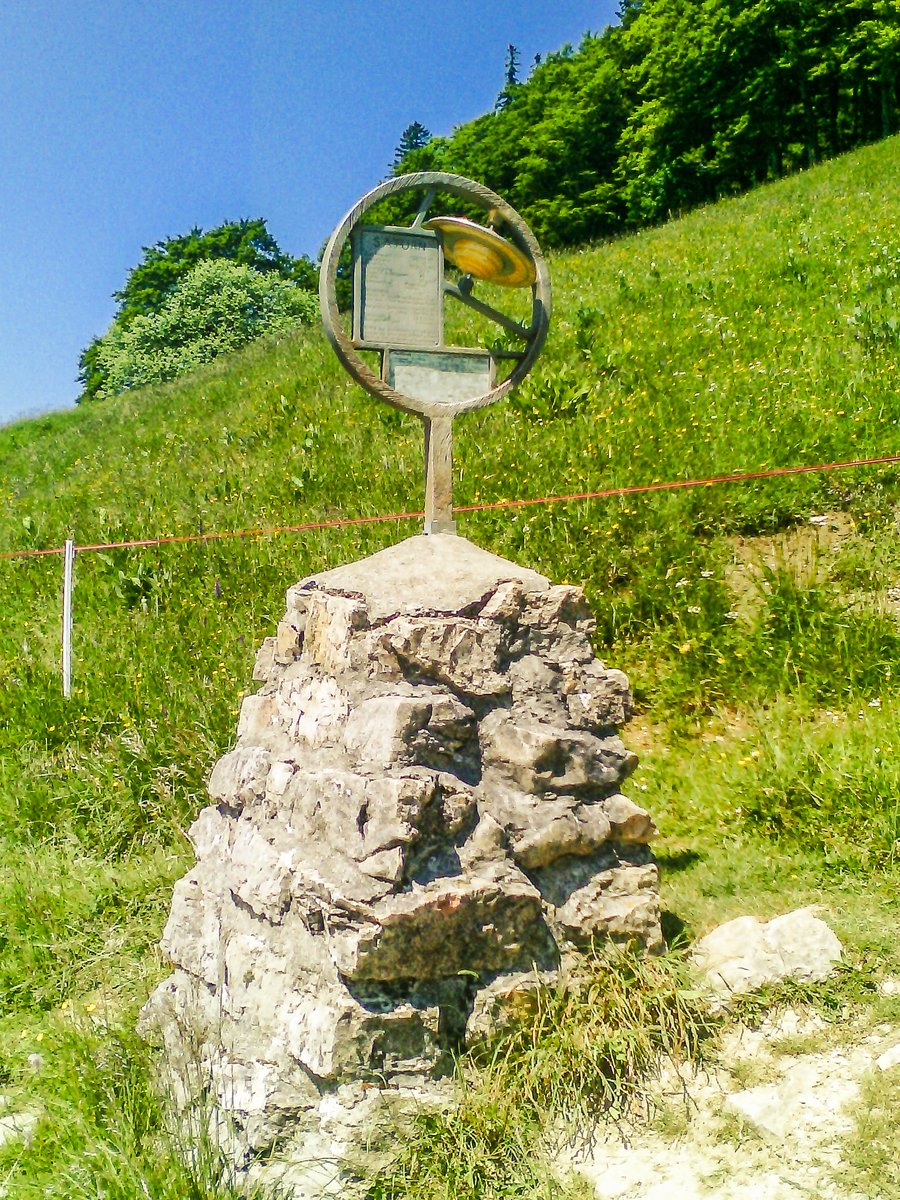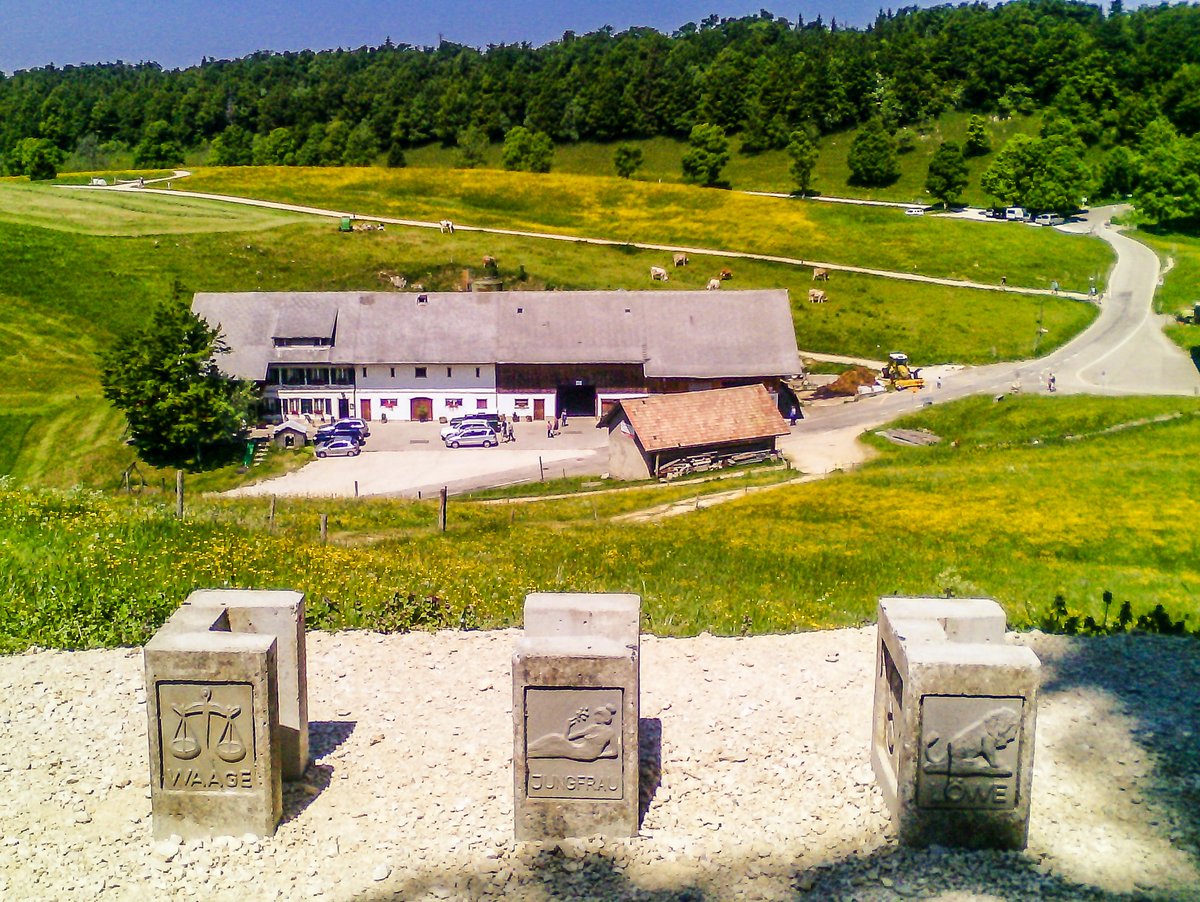 First, we walked along the ridge (Trail No.5), from where there would have been a beautiful view of the Alps if they hadn´t been hidden in a haze. After about half an hour we arrived at the restaurant Gasthof Hinter Weissenstein, where we left the route to get back down the hill to the parking lot.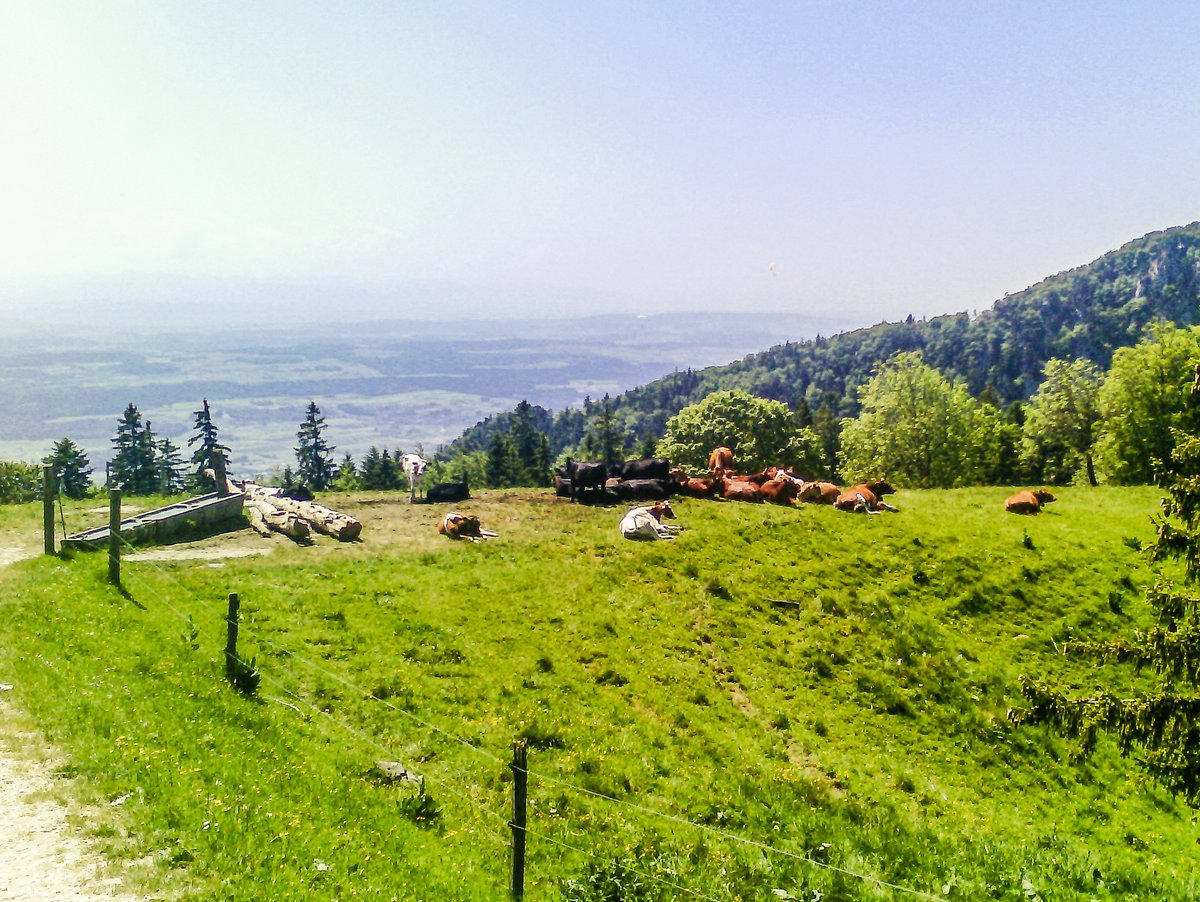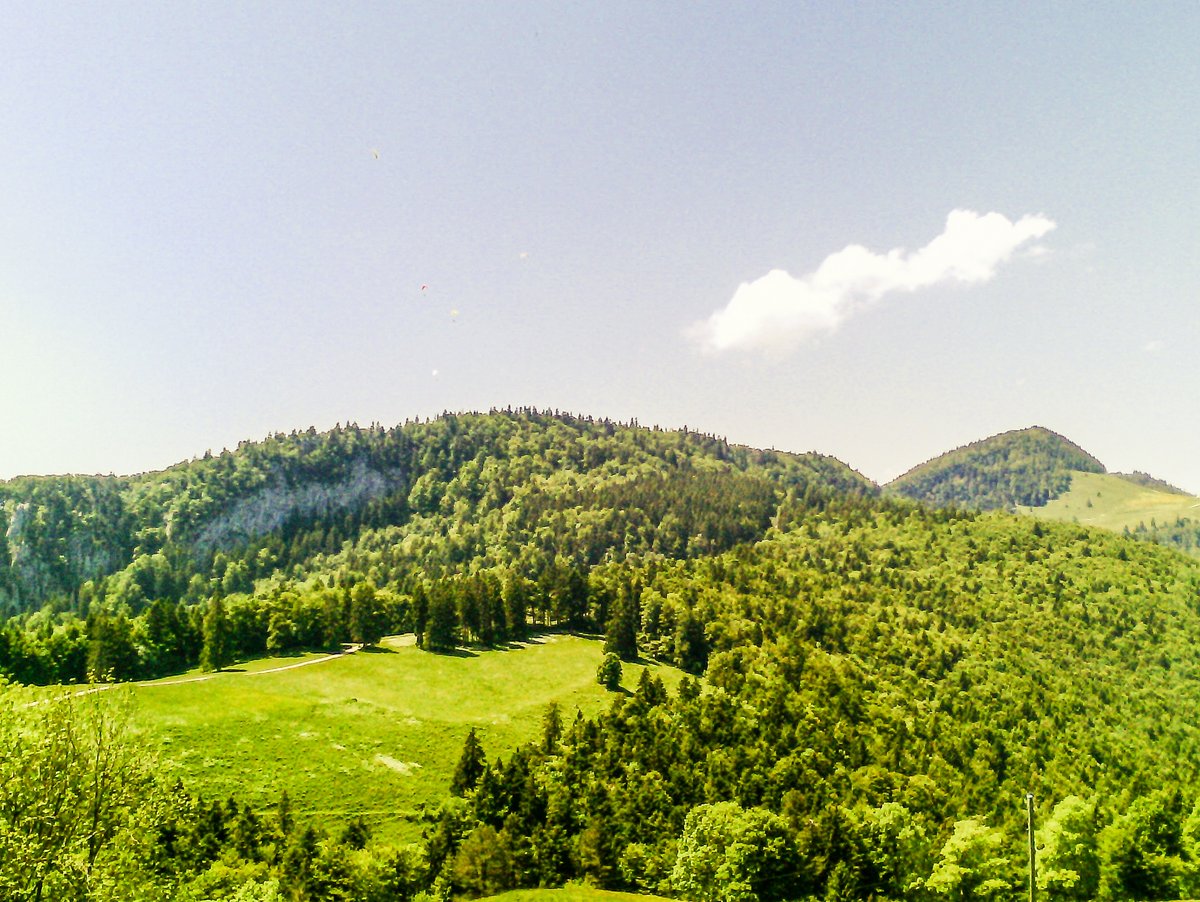 And we must admit, sometimes it was quite tough because the descent was very steep (total descent 629 meters). And we had to watch our steps really carefully because we were often slipping on small stones underfoot. The reward was then at least look at rocks that have appeared in front of us when we came out with our sore knees from the forest. The entire hike you can see below marked in yellow on the map.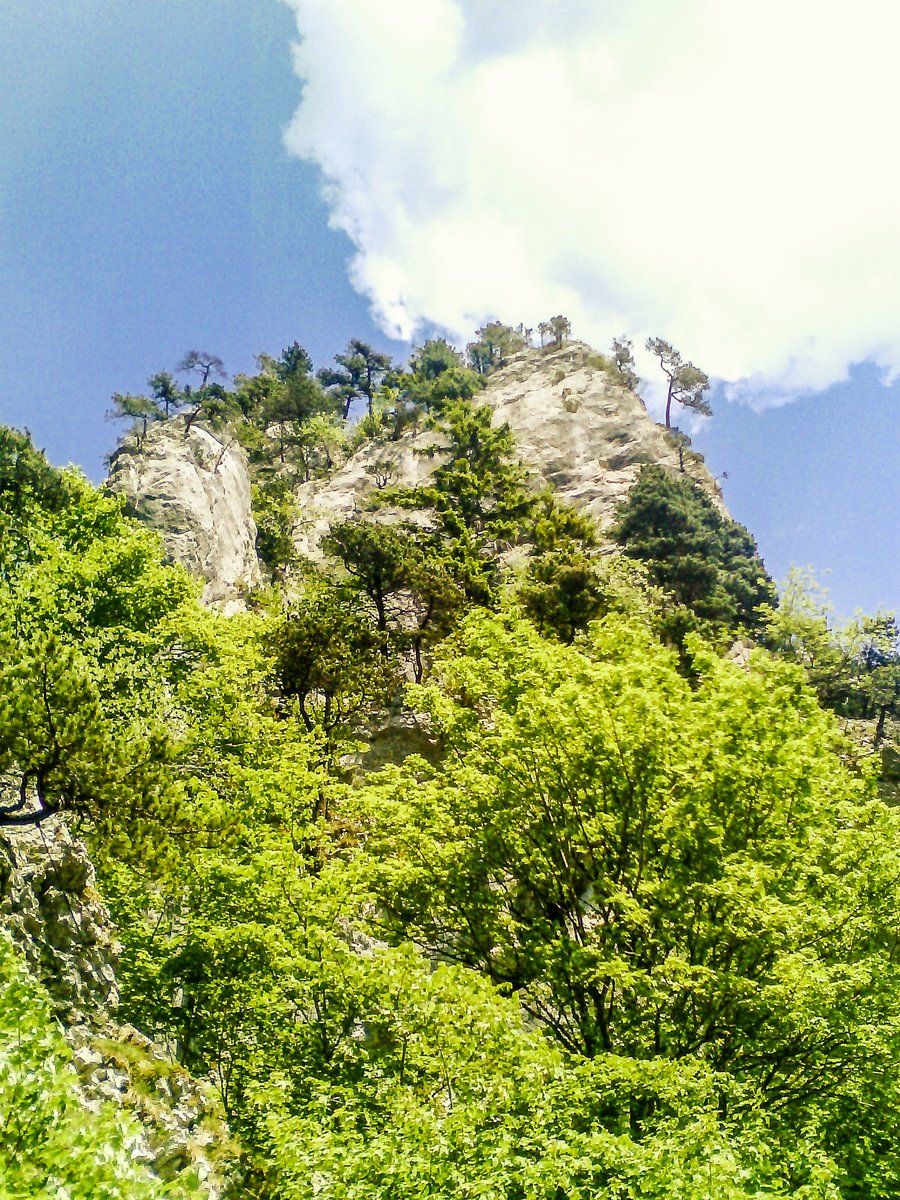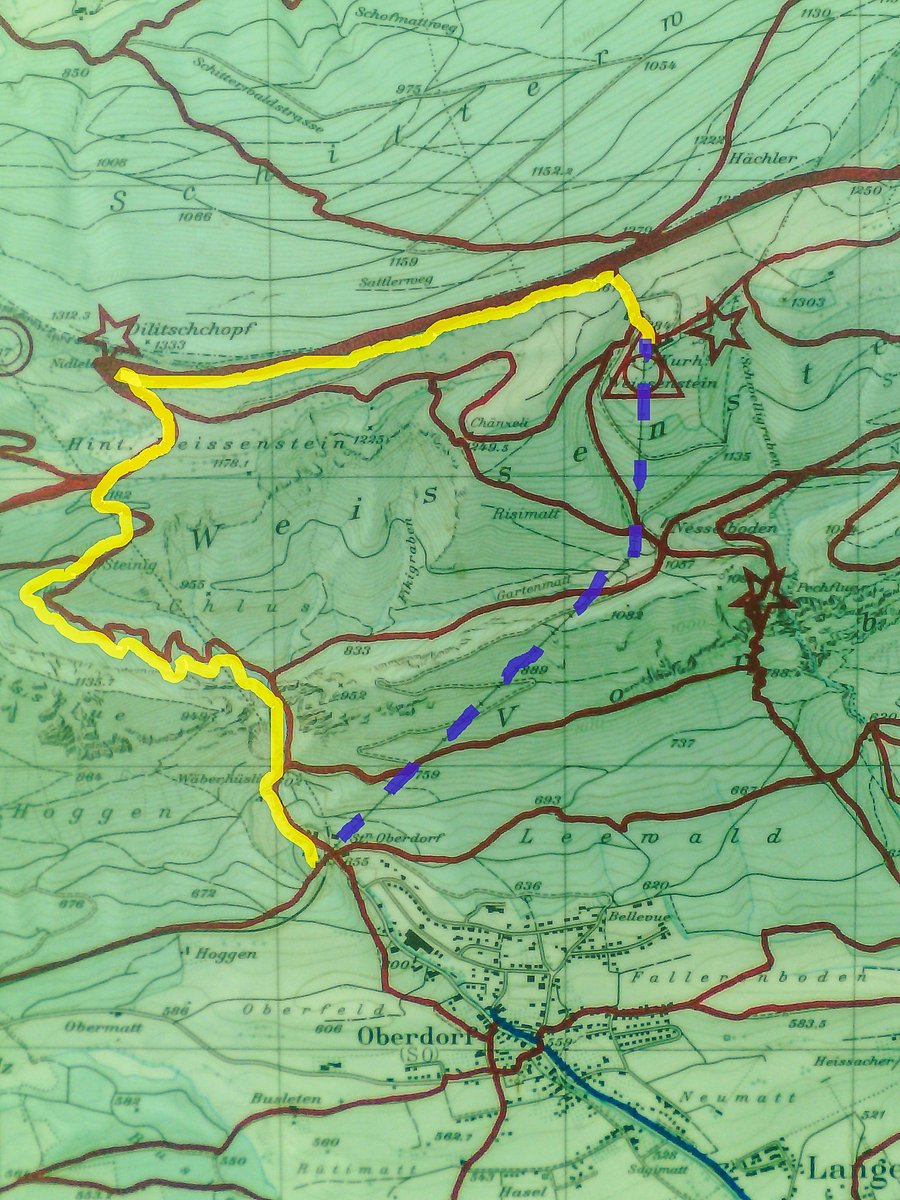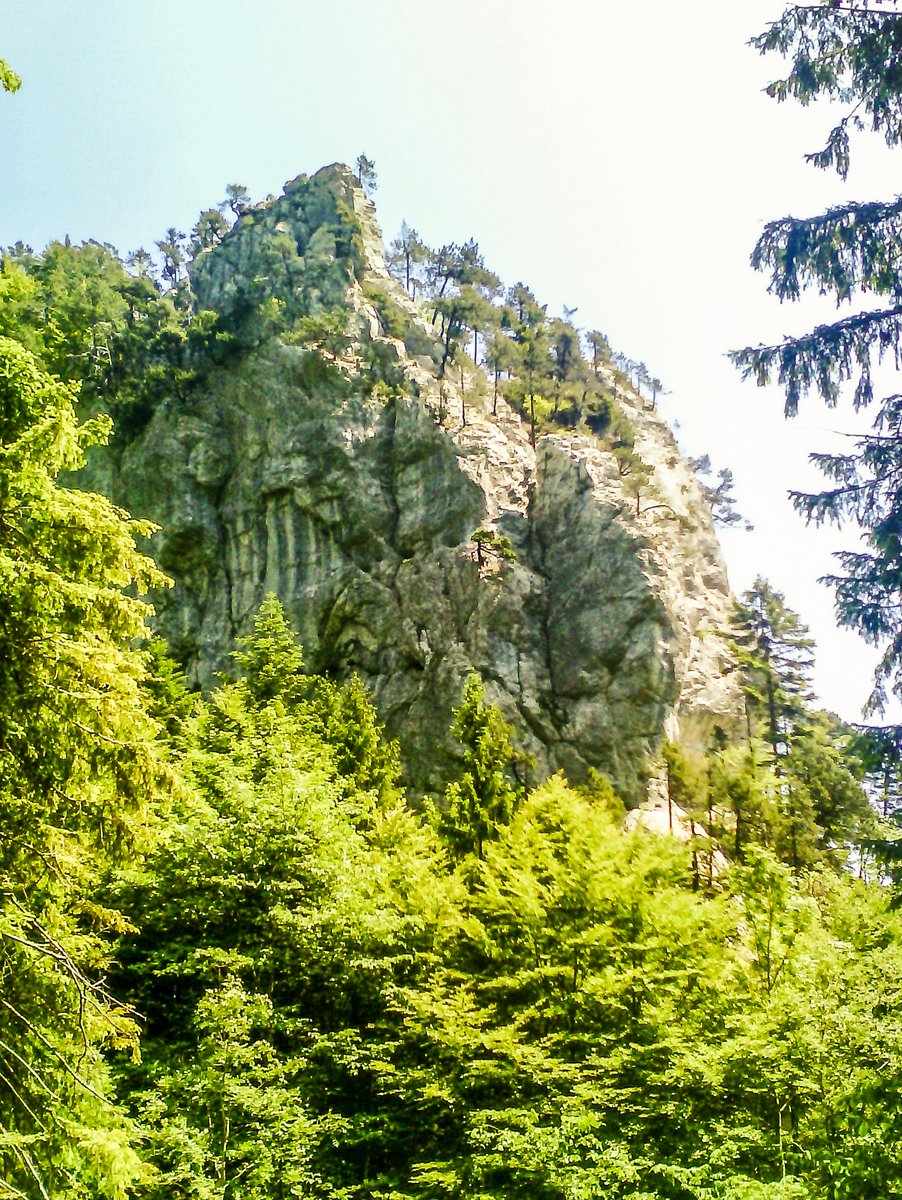 If you don´t want to miss any of my recent posts please sign up for my blog in the top right-hand corner of this page. Thank you 🙂
I will appreciate any time if you share my posts on Facebook or Twitter. It helps get my blog out to more people, who may like my posts.
And of course, I look forward to reading all your comments.