Updated: 23. 5. 2020
On the southern shore of Lake Thun, there is a small town of Spiez situated. The medieval castle, which dominates the village, is one of five that you can admire when you go for a ride around the turquoise Lake Thun.
Unfortunately, we didn´t have much time to visit its landmarks – the medieval castle from the 15-16th century surrounded by vineyards. Thus, we could not admire the baroque hall of original frescoes, which are located in the apse and the adjacent crypt of the Romanesque church. *)
For the second time, we chose Spiez as our destination when we went on a birthday cruise on Lake Thun. Did you know that someone who has a birthday that day and proves with a valid document with a photo has a first-class cruise on the lake (and the next Lake Brienz) for free?
So on this day, we walked up to the castle, and in its courtyard, we enjoyed a great quiet time and enjoyed a beautiful summer day.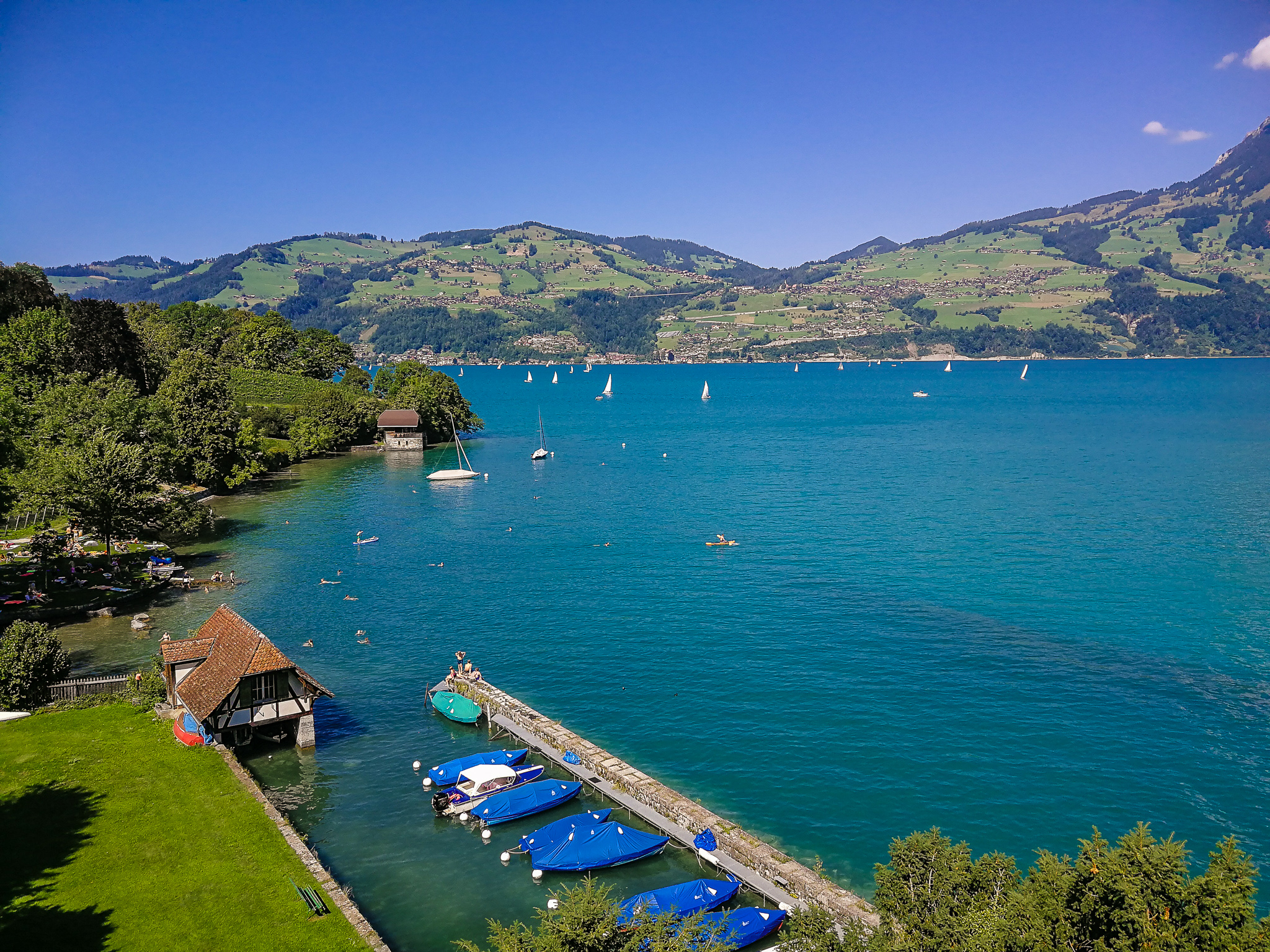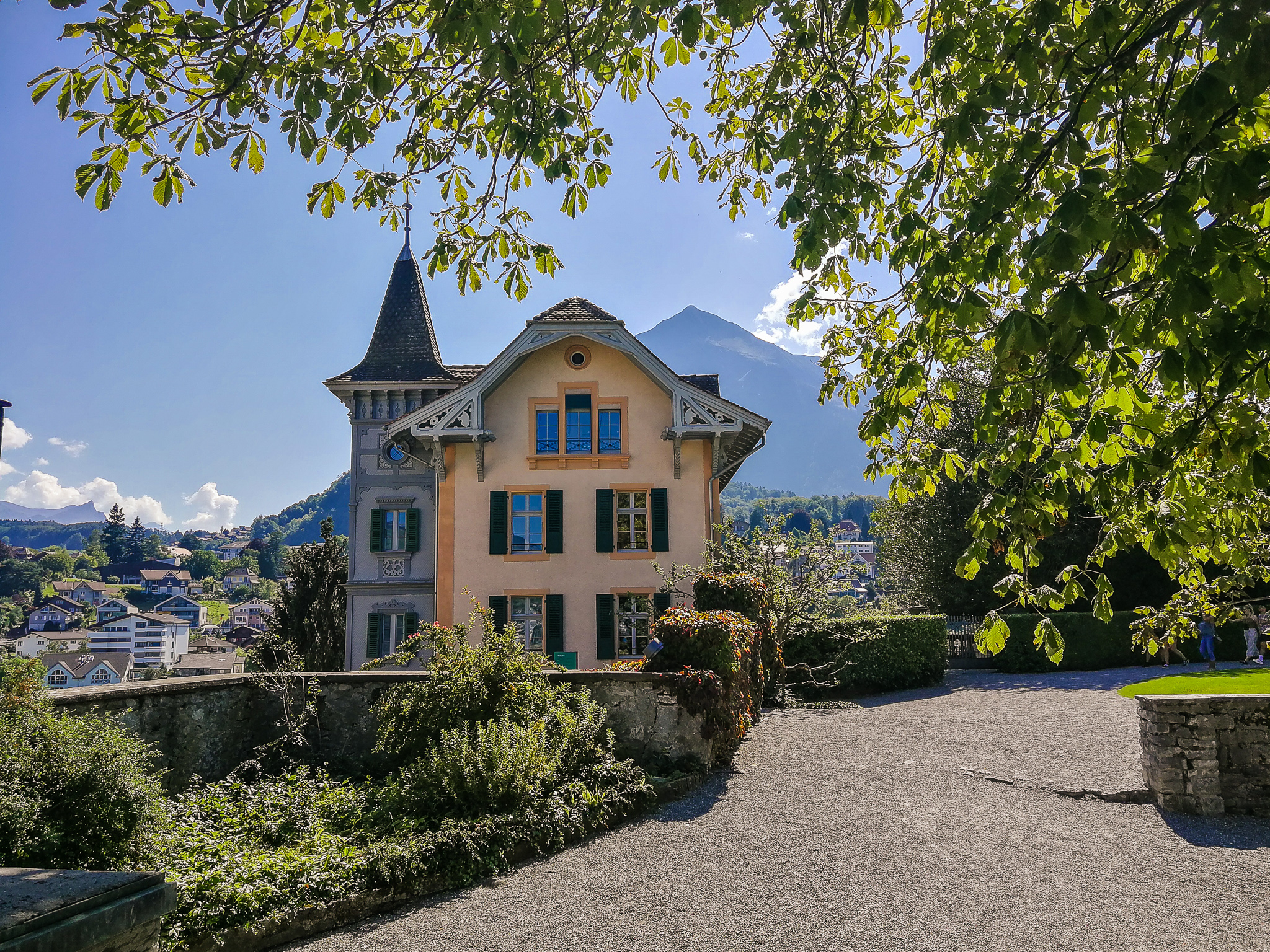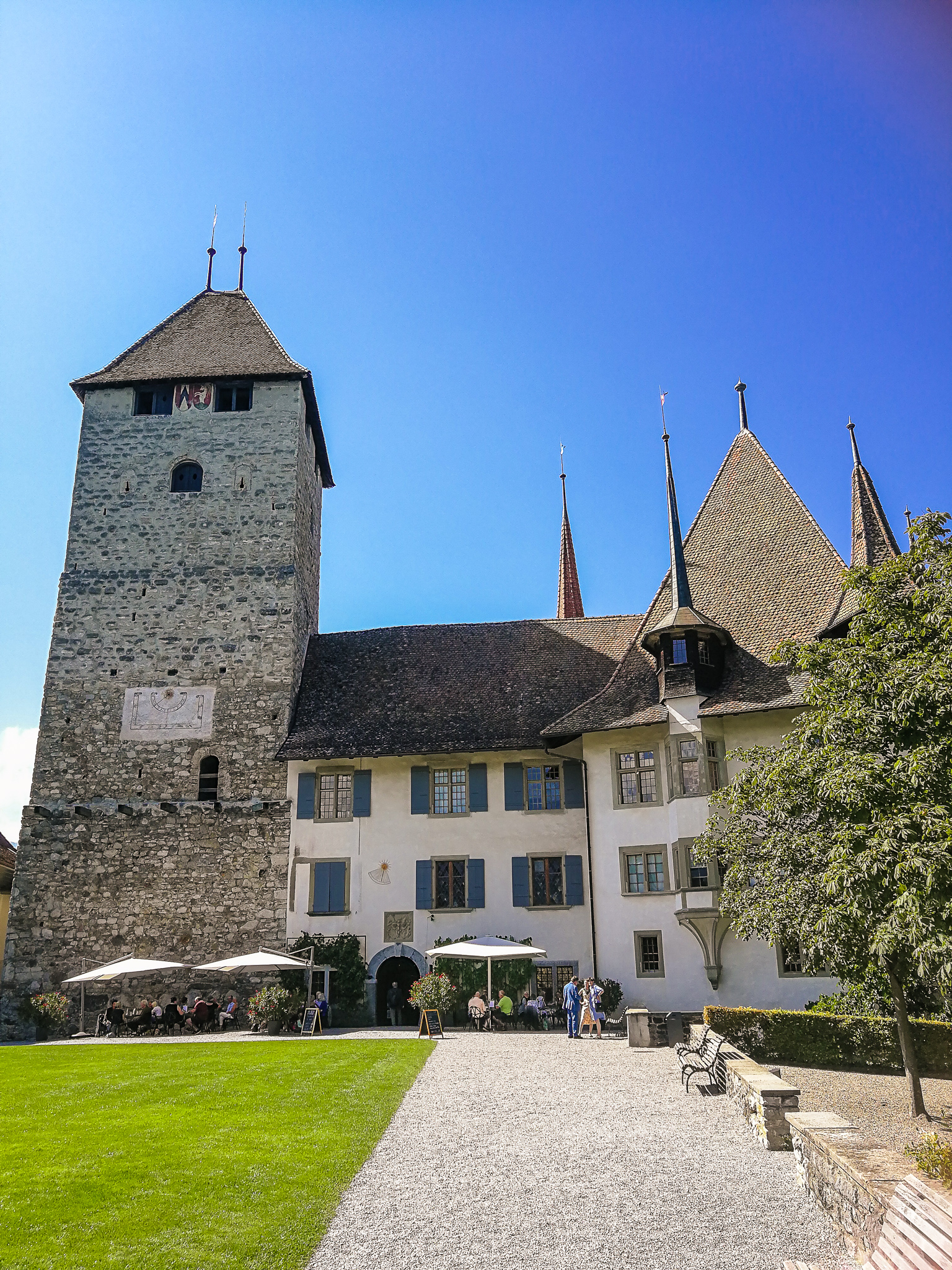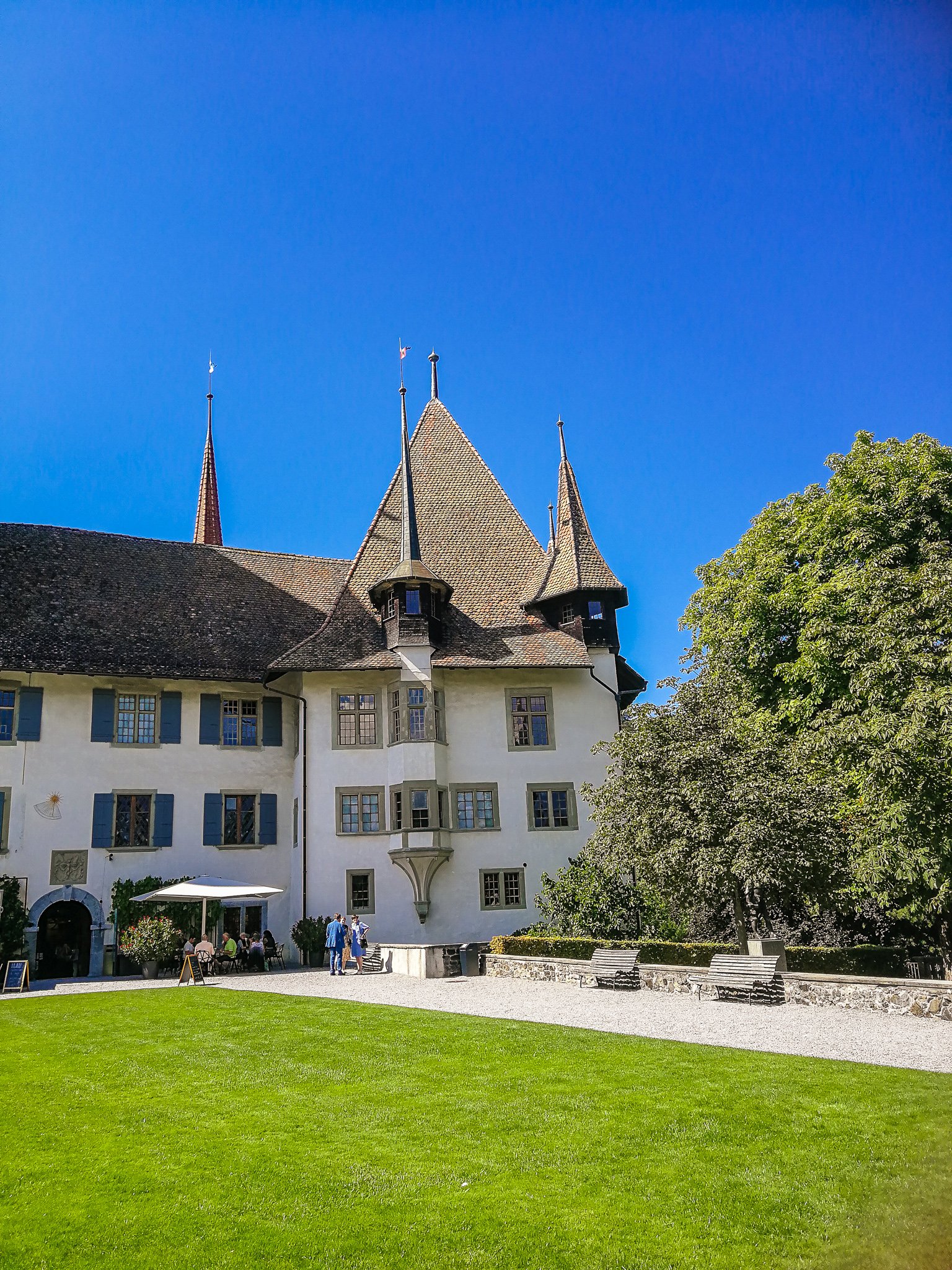 We also did not forget to walk through the port, which is a mooring of countless species of sailboats, motorboats, and yachts, and also where the cruise liners sail around the lake. Palm trees enhance the impression of a peaceful Riviera.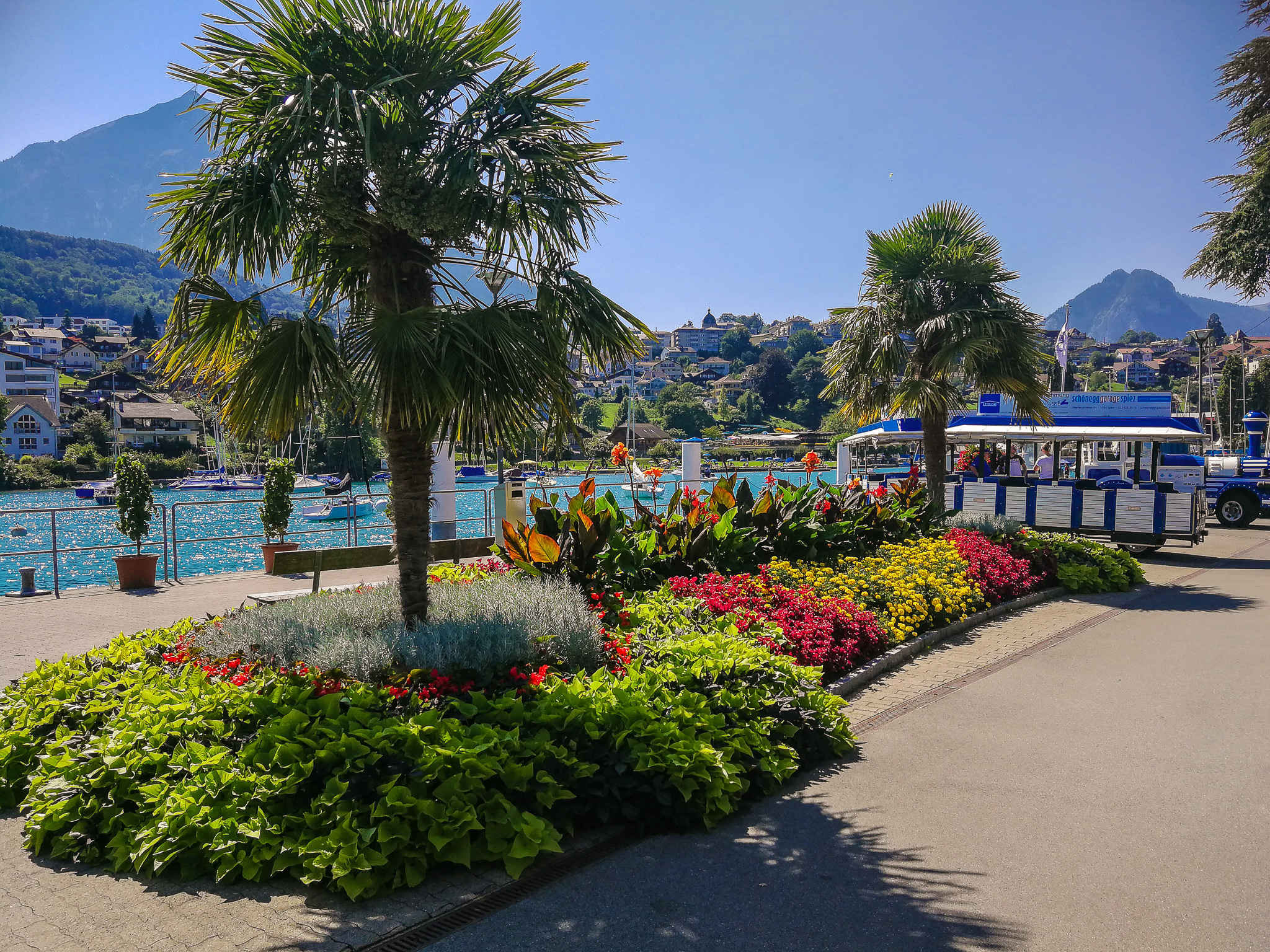 You may also be interested in
*) Source:
Turistický průvodce Švýcarsko – JOTA, 2011 (přeloženo z Teller, M: "The Rough Guide to Switzerland", Rough Guide 2010)