Finally, the weather got better even in the mountains, and on Sunday we could set off to our long-planned trip to Oeschinensee, probably the most famous and largest mountain lake in Switzerland. The weather forecast promised + – 13 degrees (yes, we really made that trip in July), so I packed everything possible not to be surprised by changeable mountain weather, but fortunately it finally worked out wonderfully.
As I wrote in the beginning, Oeschinensee (1 600m a.s.l.) is probably the most famous mountain lake. And it looked like that there. Even when exiting the gondola, which transported us to the top, we were ranked in an almost continuous queue, which was heading towards the lake. Fortunately, crowds dissipate pretty quickly because families have a different tempo than the trained mountain hikers, enthusiast photographers or on long hikes accustomed scouts.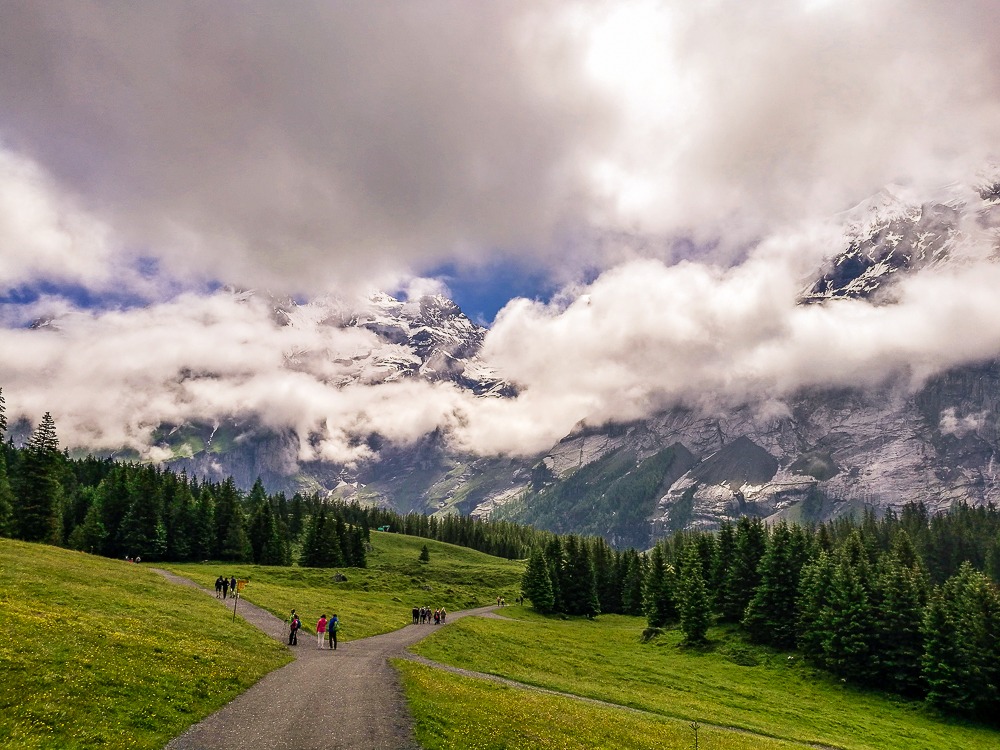 Although the way still resembled a tourist artery, we had enough time and opportunities to admire the Alps.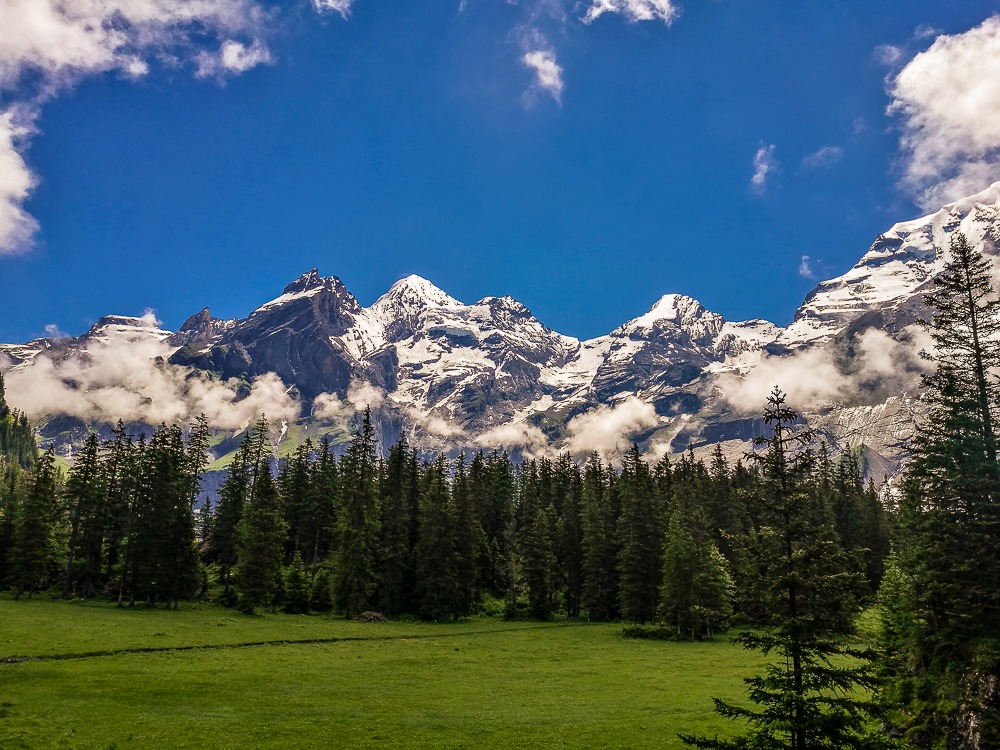 Lookout
When we arrived at the lookout over the lake, we felt like in another world. Man wanted to cry over this beauty. It was just terrible kitsch but in a good way 🙂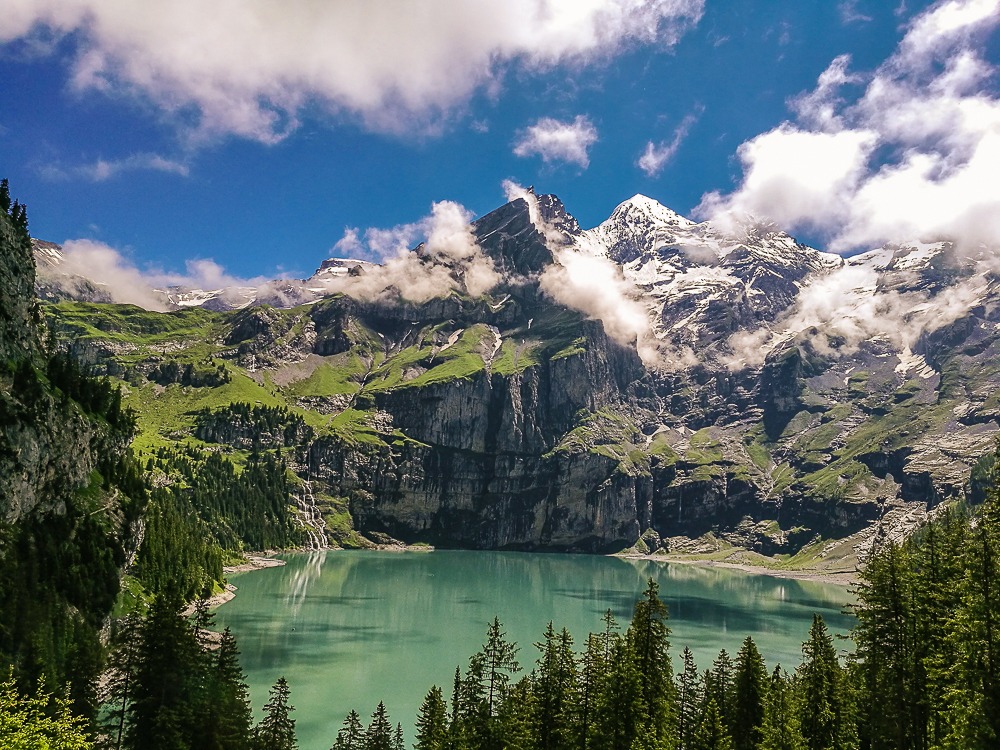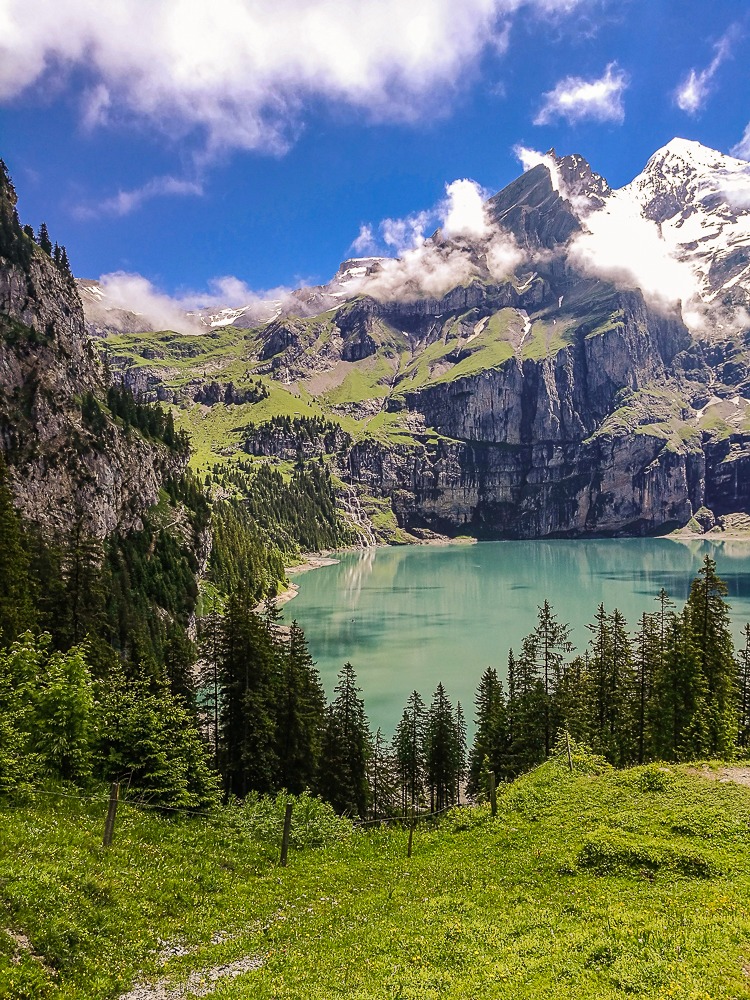 By the lake
Closed to the lake, we did not use the services of two mountain restaurants, but we found one free fireplace and we have prepared our own lunch (what to pack for a picnic, I wrote here).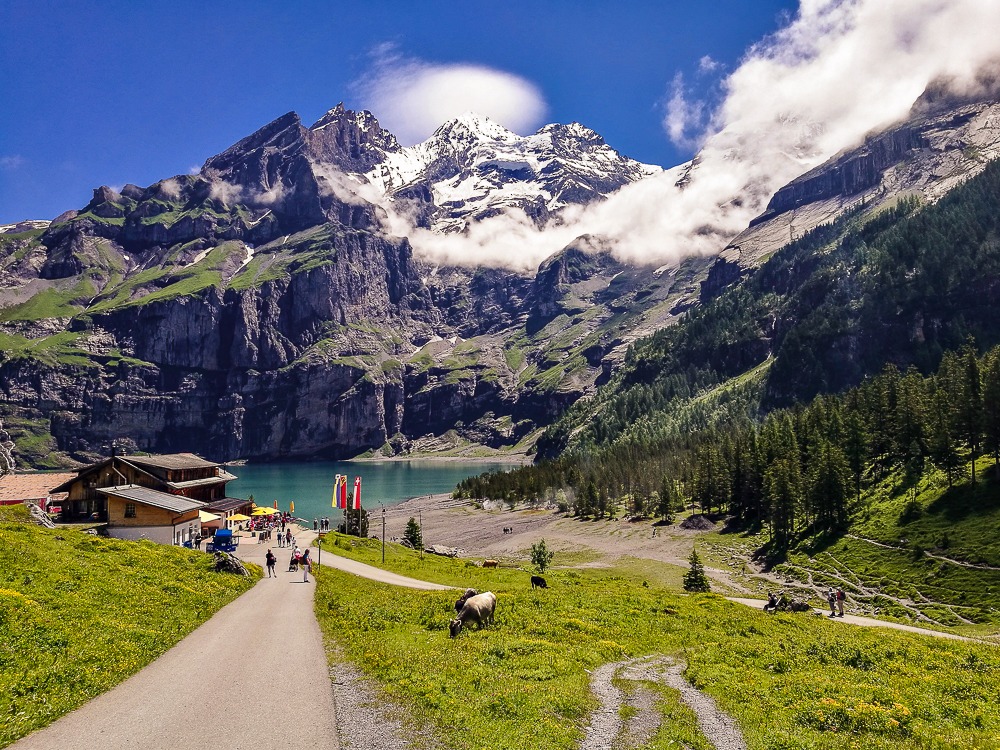 Renting a boat
But what boys and my husband took advantage of was the offer to rent a boat to observe the lake and its banks from a different perspective. And there was a lot to admire. I was for the time being sitting on the shore and I was savoring the view over 3,500 meters high alpine peaks peeking out of the clouds. When I heard a splash, I was a little bit worried, but it was only Australian scouts who found the courage to jump into the lake and swim in it. So this was really something to admire because the temperature of the crystal clear water in summer is between 14-18 degrees!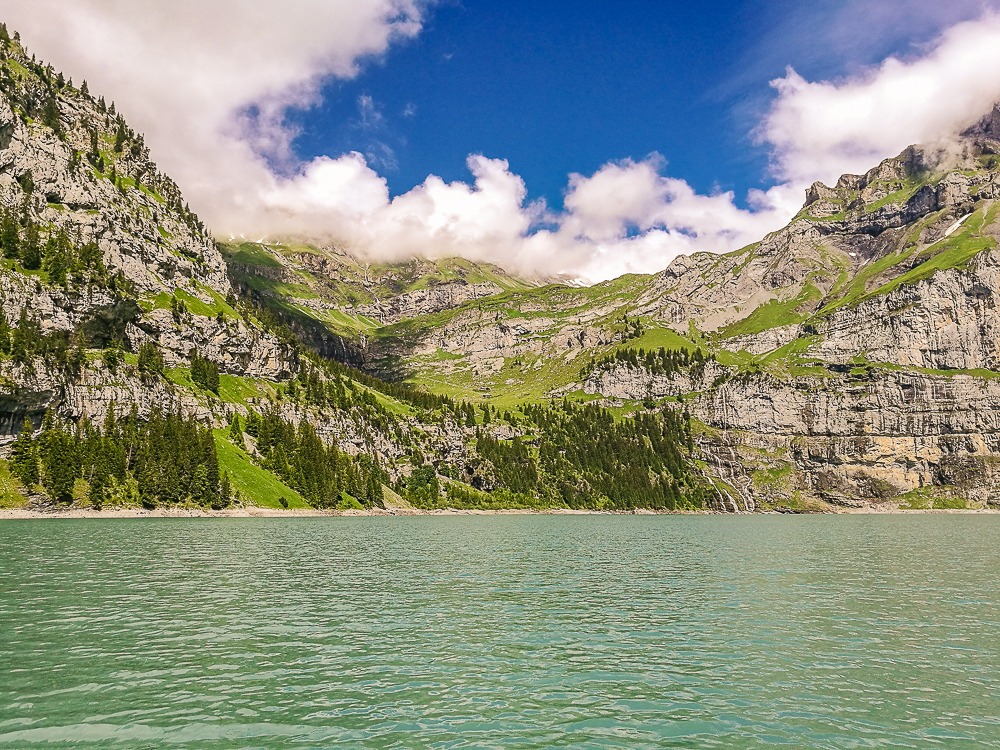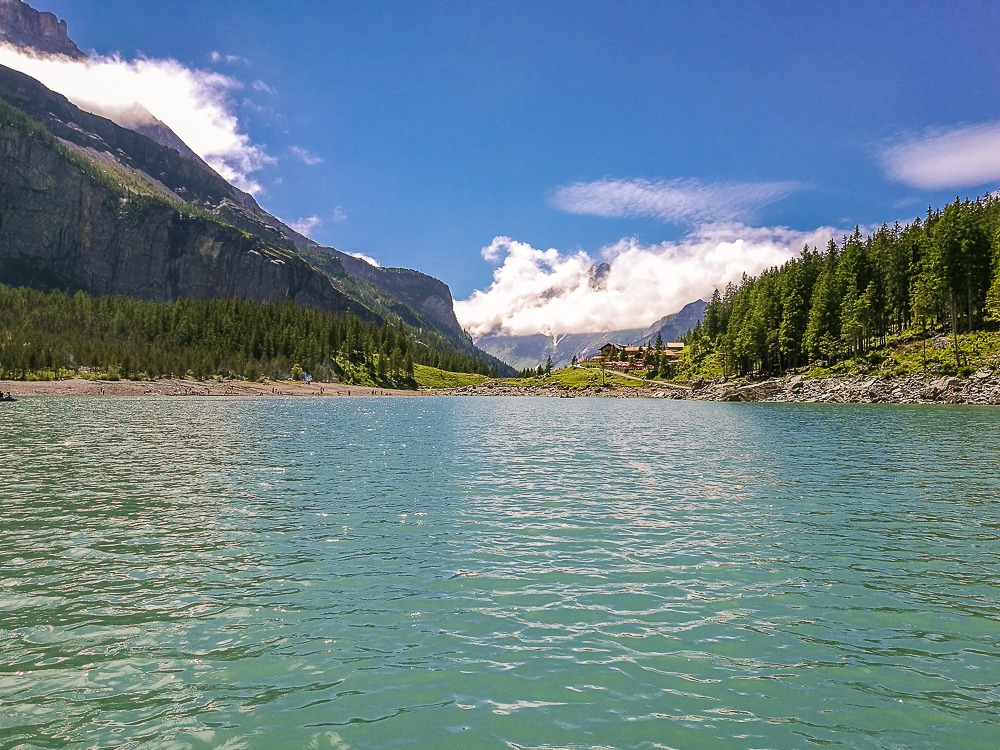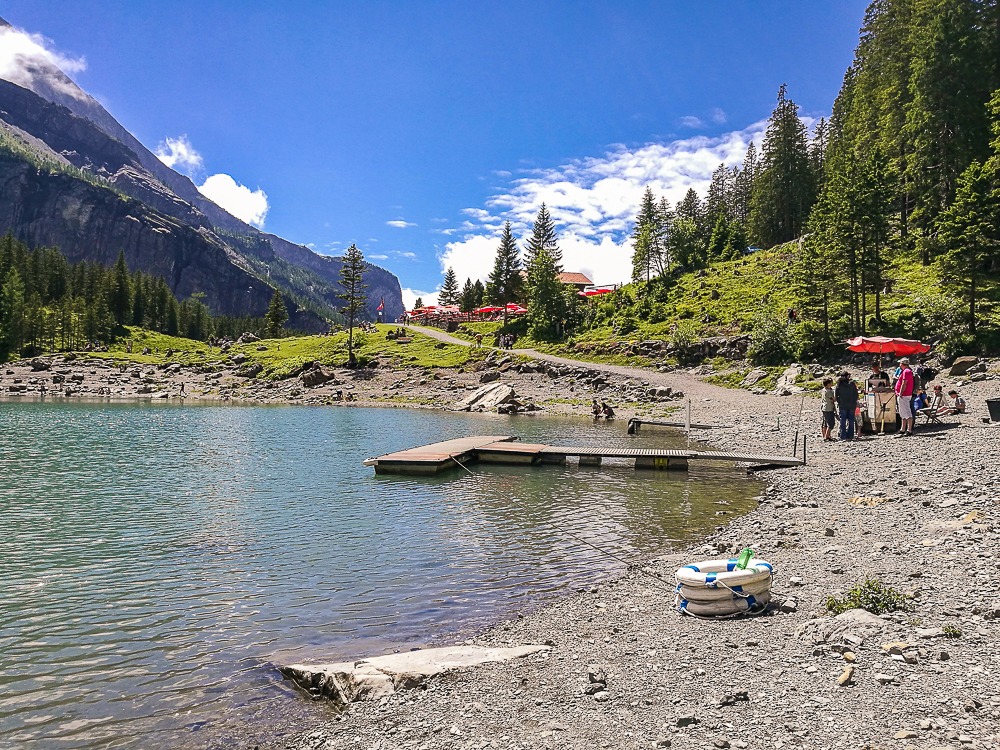 Then we took a different route to the gondola station, the boys couldn´t resist trying bobsleigh, which was a pleasant ending of another of our trips into the beautiful Swiss countryside.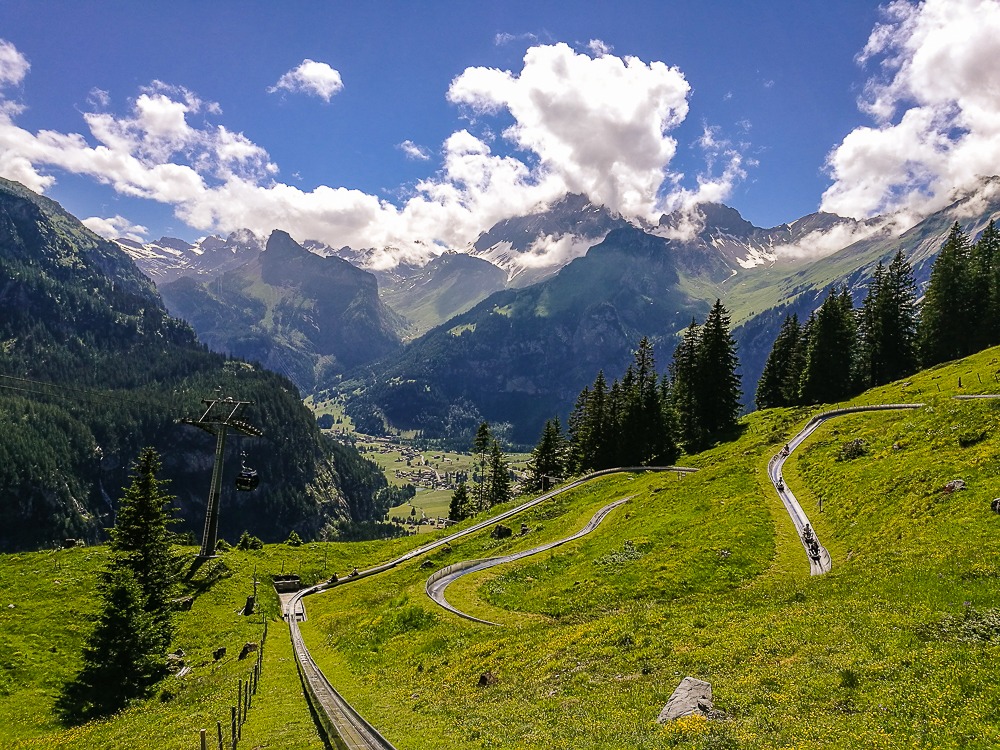 I wish you all a beautiful holiday full of extraordinary experiences!
If you don´t want to miss any of my recent posts please sign up for my blog in the top right-hand corner of this page. Thank you 🙂