I recently held a giveaway on my Facebook and Instagram in collaboration with Wandermagazin SCHWEIZ. I invited my followers to send me a photo of their favorite trip to the water. The prize in the contest was three hiking guides "Die 77 schönsten Wanderungen am Wasser" to fit the theme of the guide. I received so many beautiful photos, and I thought it was a shame for them to end up in the Facebook sinkhole. So I asked the participants if I could share them on the blog as well, giving other readers a chance to enjoy the splendor of Switzerland's waters.
NOTE: If we've already been to the lake in question, the title is highlighted and is "clickable" – clicking on the title will take you to the detailed blogpost.
We have been to Oeschinensee in almost every season. For this season, I would like to be able to hike higher above its surface to enjoy views like Zuzana in the photo.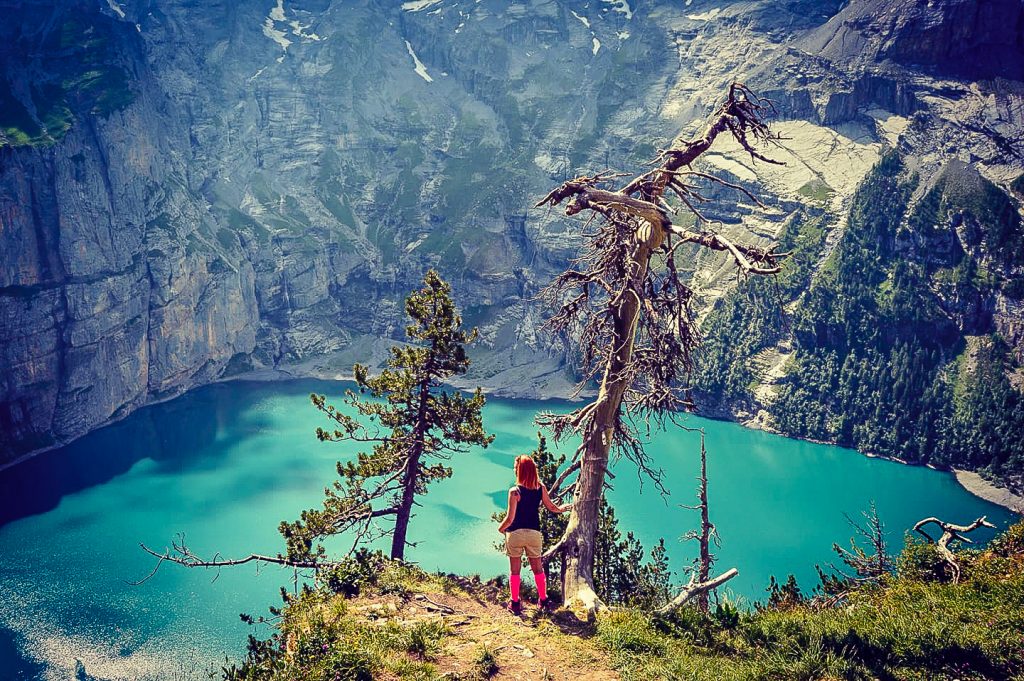 Blausee, literally translated as blue lake, can be found in the Berner Oberland near the aforementioned Oeschinensee (it's practically on the way). This small lake (more like a pond in size), whose impossibly blue colour will take your breath away, is surrounded by a private nature park.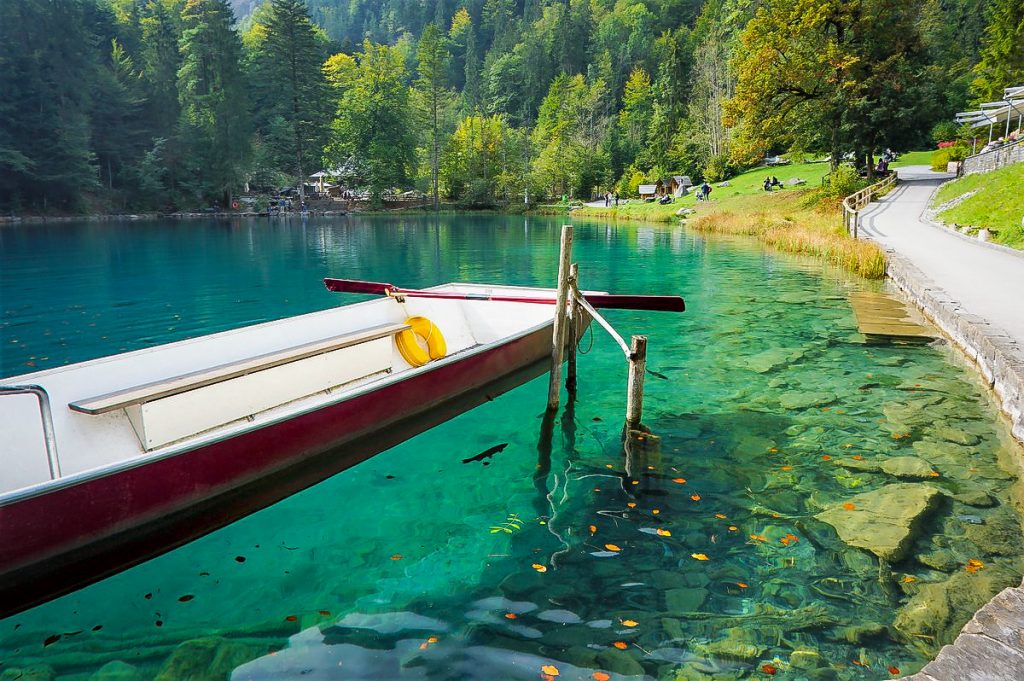 3. Gadenlauisee Lake
A tip from Jana, which I had to look up on the map because I had no idea it existed. Gadenlauisee is a mountain lake above the village of Gadmen in Innertkirchen (BE). It is located at an altitude of 2155 meters at the foot of the Radlefshorn. Jana writes that it's the right place for those looking for peace and quiet and a minimum of tourists – she says it's worth the three-hour hike.
4. Hinterburgseeli Lake
Therese wrote to tell me that there is a beautiful walk to this lake along the Snitzlerweg from Axalp, with wonderful views of the Brienzersee on the way back.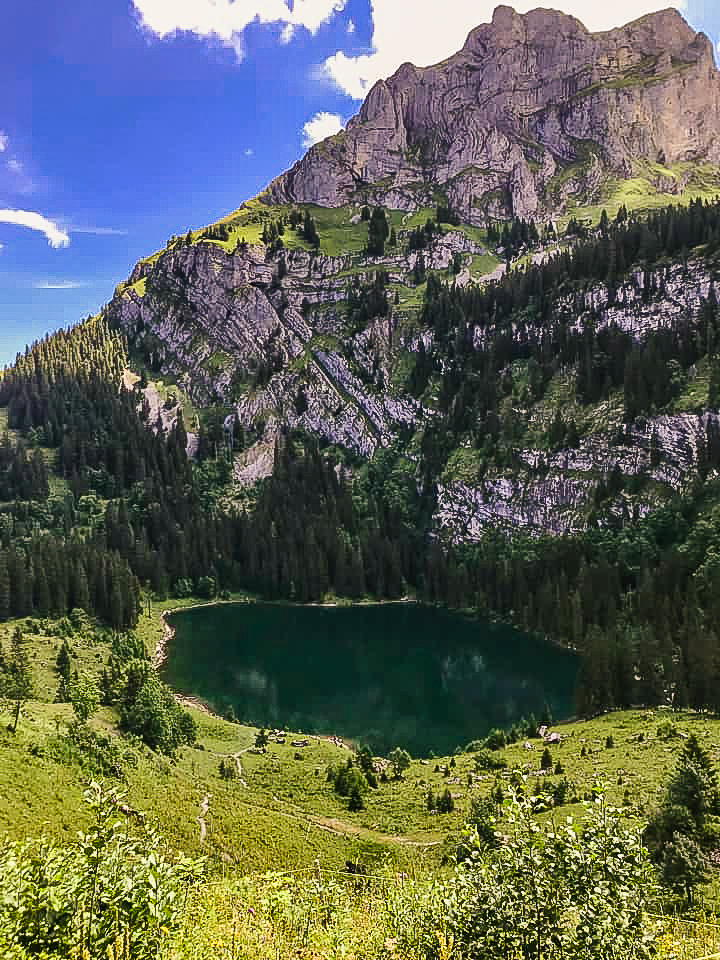 Lake Thun has been mentioned by several readers and I'm glad about that because it's one of my favorites too. You can find it on the northern edge of the Alps between Thun and Interlaken. The lake is fed by water from Lake Brienz in the southeast, which is situated 6 meters higher than Lake Thun (until the 10th century it was one with it), and from various mountain streams.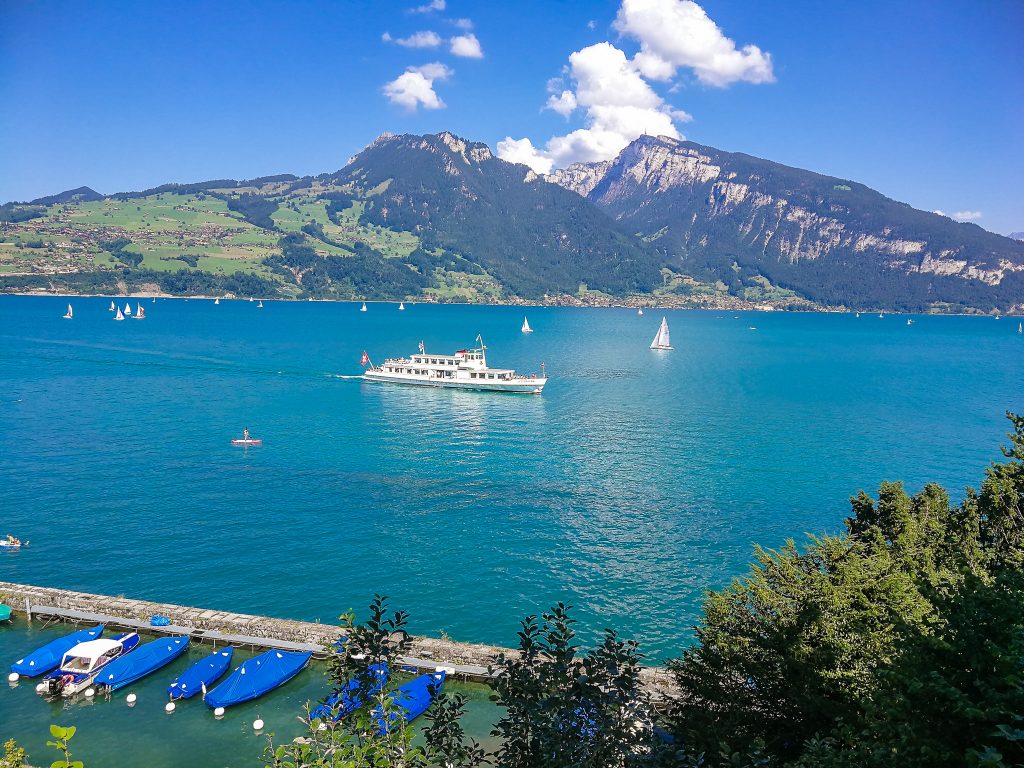 6. Lake Brienz
Its length is approximately 14 kilometers. It is fed by the upper reaches of the Aare at its eastern end, the Giessbach at its southern end, and the Lütschine, which flows out of the Grindelwald and Lauterbrunnen valleys at its south-western end. At its western end, it joins another section of the Aare, which then flows into Lake Thun.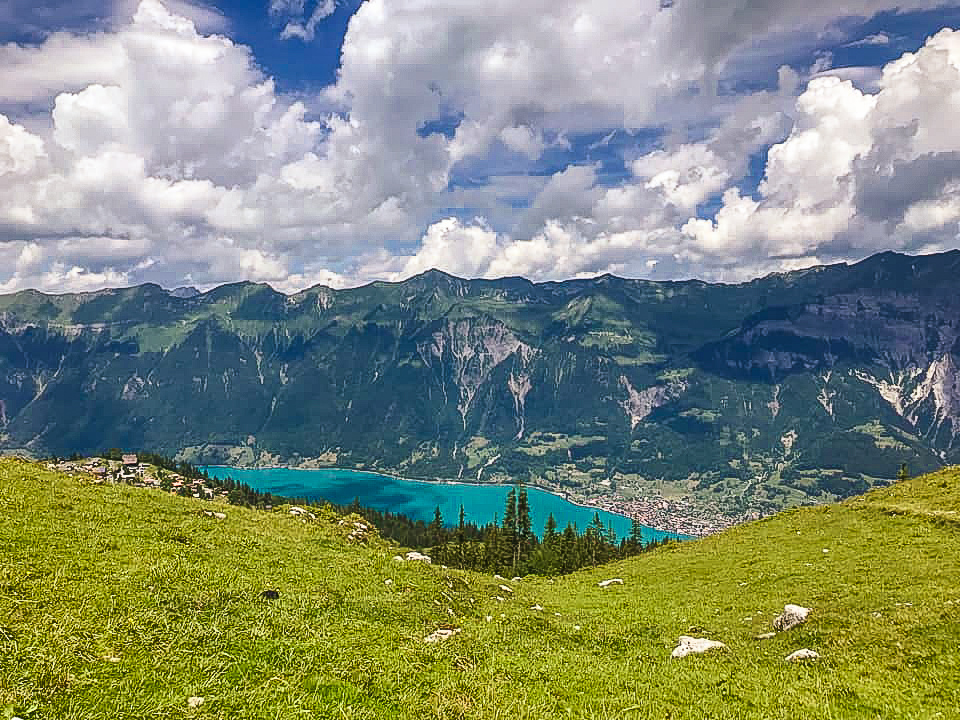 With an area of 217.9 km², Lake Neuchâtel is the largest lake located exclusively in Switzerland. It is located in the Swiss cantons of Neuchâtel, Fribourg, Vaud and Bern.
8. Vierwaldstättersee/Lake Lucerne
Known to many as Lake Lucerne, it is the fourth largest in the country. There are beautiful views of it from many places (Buochserhorn, Bürgenstock, Fronalpstock, Stanserhorn) – Terka sent the view from Morschach.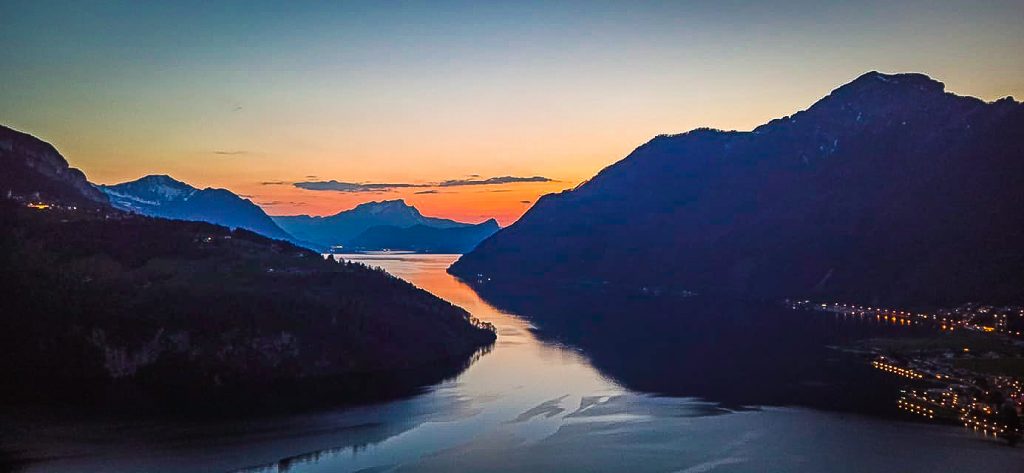 9. Zugersee/Lake Zug
Iveta shared with us a photo of her second home by Zugersee. I too have a nostalgic memory of this place – I was sitting on the shores of the lake reading while I waited for my husband who had just been interviewed for his current job and so our journey in Switzerland began 🙂.
The Caribbean in a fir forest. That's how the guidebooks describe Caumasee in the canton of Graubünden – a turquoise blue lake with a beach where you can cool off on hot summer days.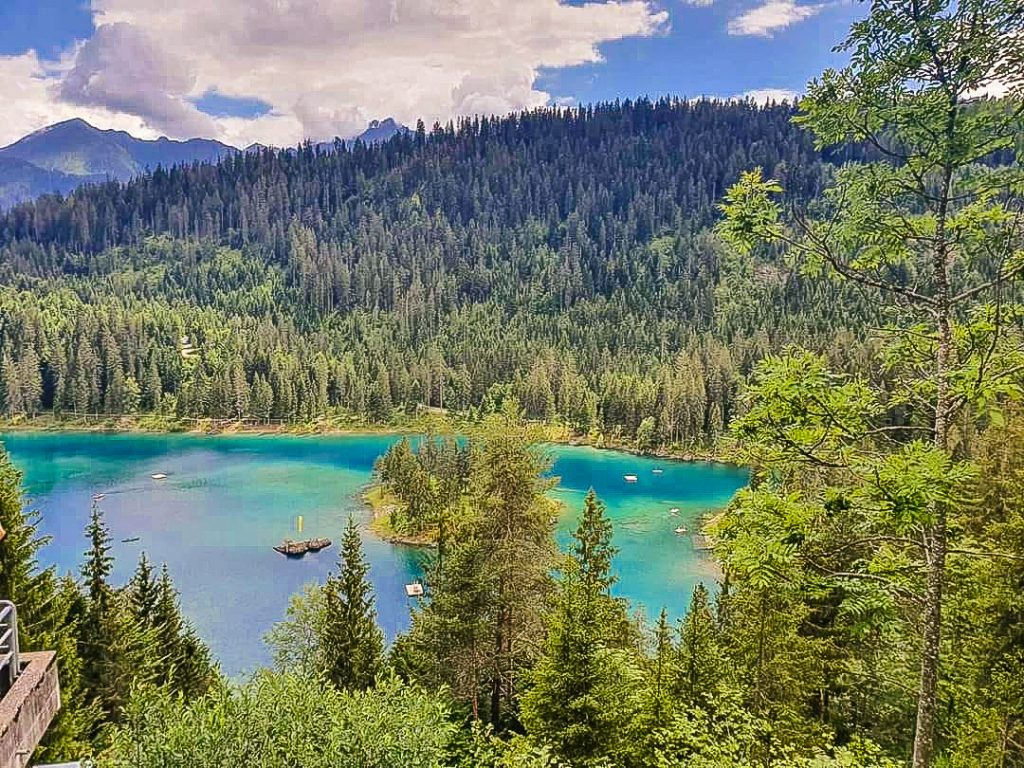 11. Lake Seealpsee
I guess as much as I relate to Oeschinensee, for many of you Seealpsee is such a place. For some it was even their first trip here in Switzerland, which I totally understand, it's a big heart thing then 🙂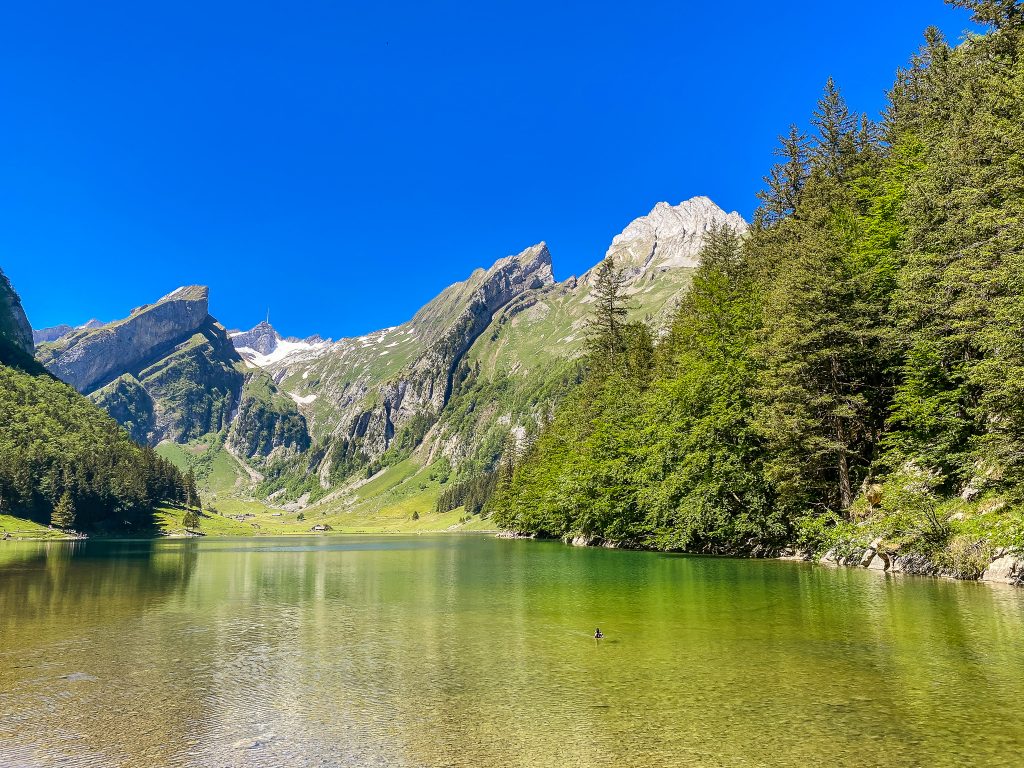 12. Lake Sämtisersee
Lake Sämtisersee is located near Seealpsee in the Alpstein Mountains in the canton of Appenzell Innerrhoden.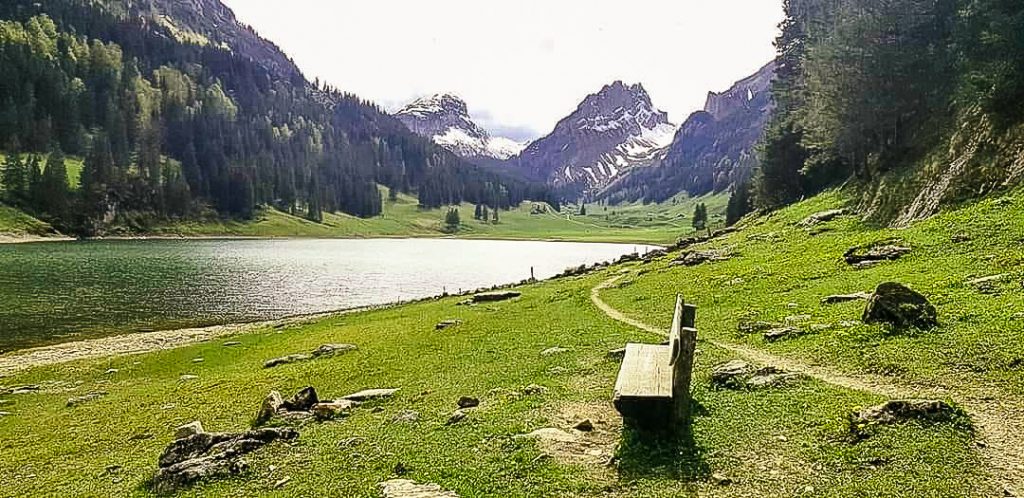 We'll stay in the east of Switzerland for a while, because on the border of the cantons of Sankt Gallen and Glarus is Lake Walensee. On its shores in five villages you will find five themed playgrounds, which are linked by the concept of a themed trail and treasure hunt "Spielerlebnis Walensee".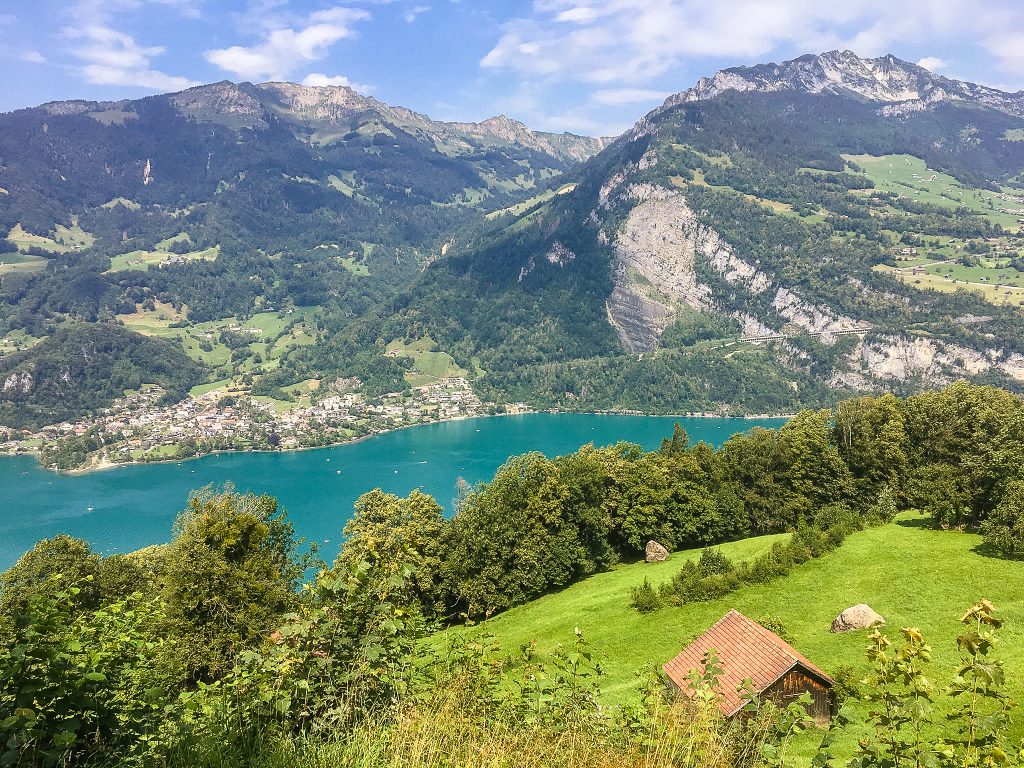 A treasure hidden in the "Pre-Alps" area of the canton of Fribourg, is Lake Schwarzee (the Black Lake). There is a children's themed trail around the lake, and the more fit among you can head into the hills surrounding the lake.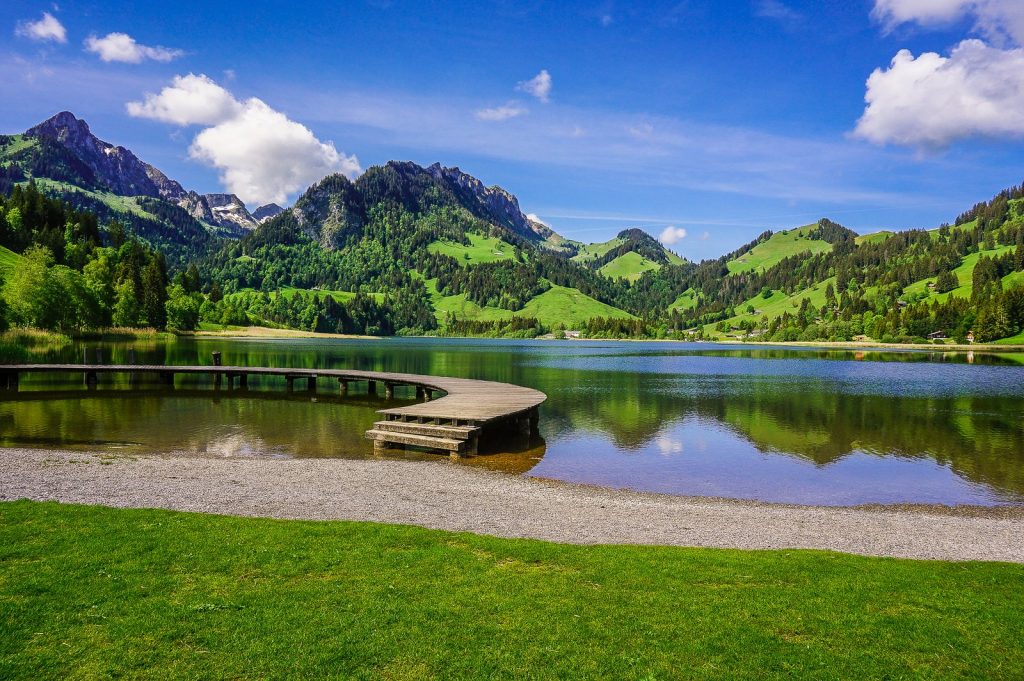 Härzlisee is located above Engelberg in the Brunni area in the canton of Obwalden. This small mountain lake is located at an altitude of 1861 meters above sea level and got its name from its shape, which is reminiscent of a heart.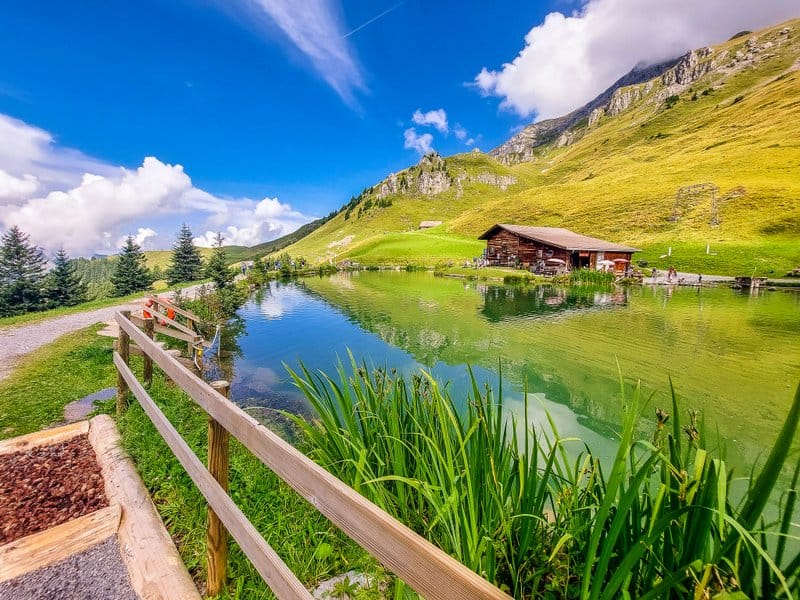 It may not be a lake, but a trip to the water's surface is undoubtedly beautiful, which is why I'm including the magnificent and beautiful Aare River. It rises in the Berner Oberland and flows into the aforementioned Lakes Brienz and Thun. It winds its way through the capital city of Bern in a horseshoe-shaped curve. Its water is incredibly clean and the locals love to bathe in it daily during the summer months. Anna recommended swimming at the town of Muri, Vee recommends a boat trip from Biel to Solothurn. We did that too, so I highly recommend it.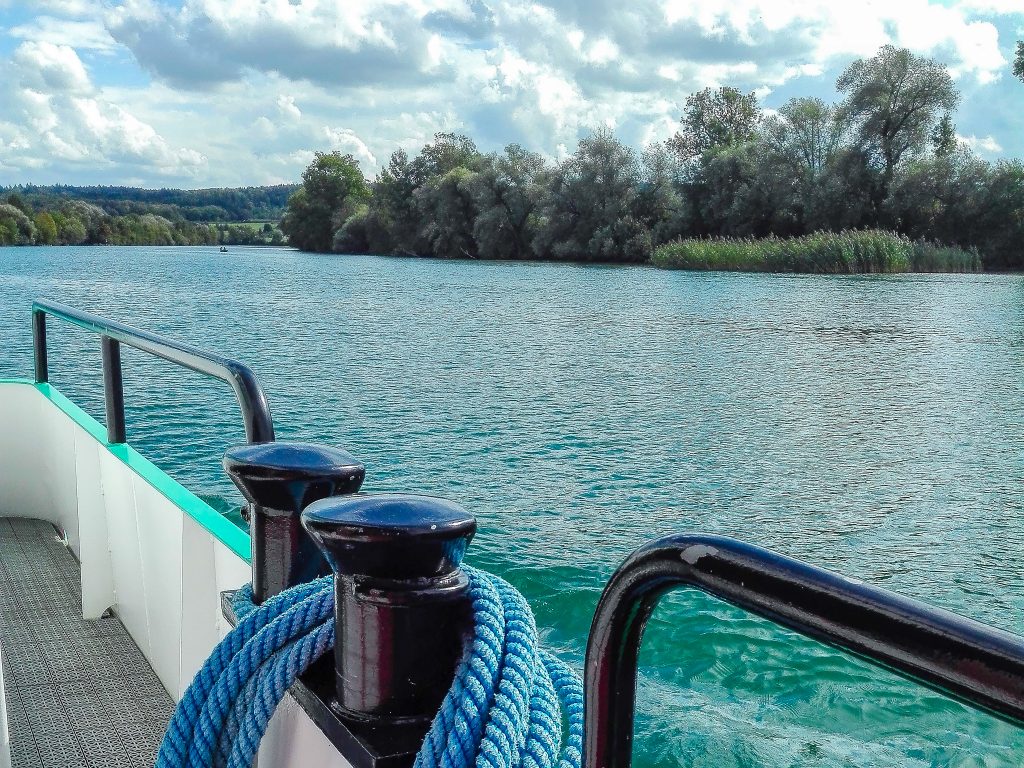 Switzerland has over 1,500 lakes – from the large and well-known ones to the smallest ones hidden in the mountains or forests. Some are easily accessible, and some you have to hike to. I know I certainly didn't cover all of them in this article, and I didn't mention all the ones we've already been to (Murtensee, Bielersee, Lac Léman, Zurichsee, Lago Maggiore, Lago di Lugano, etc.), but that wasn't the point of this article. The goal was to present the beautiful Swiss lakes as my readers see them. And I hope I have succeeded.