Today I bring you another tip on a family trip that not only your kids will be excited about, but also you. Near Bern, you find a place that you can explore will all of your senses. And there are a lot of interesting to learn (or recall what you learned in school).
How to get there
Sensorium is less than a half-hour drive from Bern, at the edge of the Emmental region. You can also get there by the Postauto from Worb or Walkringenu (line 791, stop Rüttihubelbad).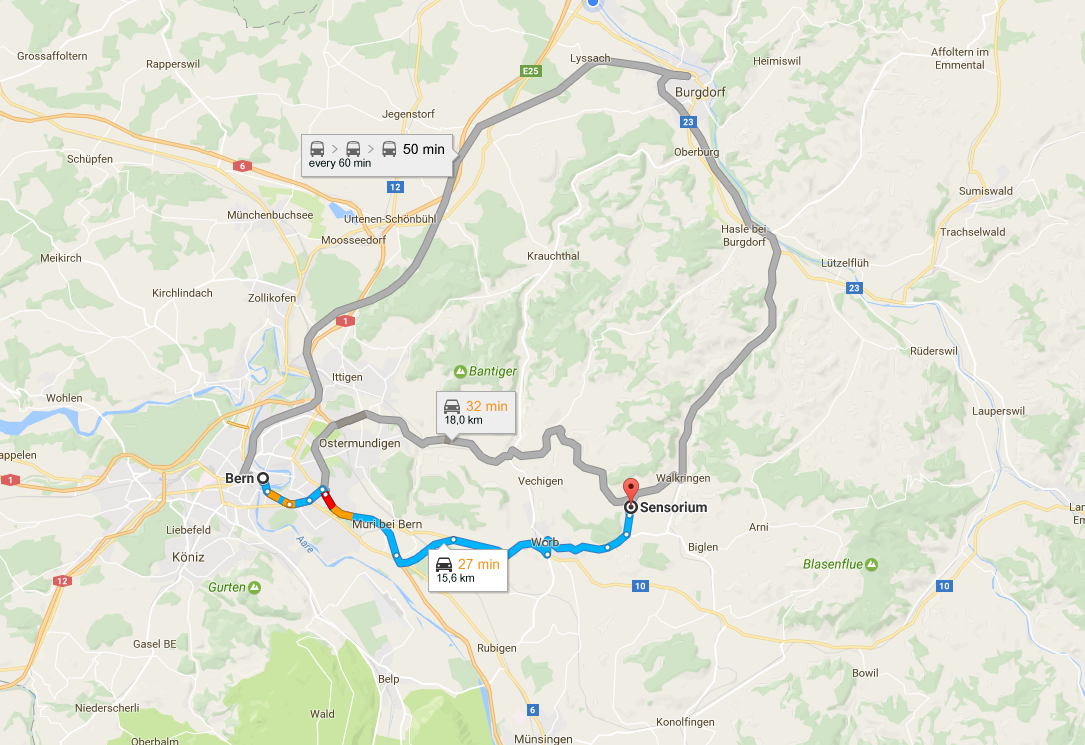 From the car park below the hotel Rüttihubelbad, you can reach the Sensorium walking through a natural path if you follow the red thread as an antique hero Theseus through the legendary labyrinth (btw this is the first of the "labyrinths" you can find during visiting the Sensorium). Or you can follow the signs with arrows and the word "Haupteingang" and walk on the sidewalk if you have a stroller 🙂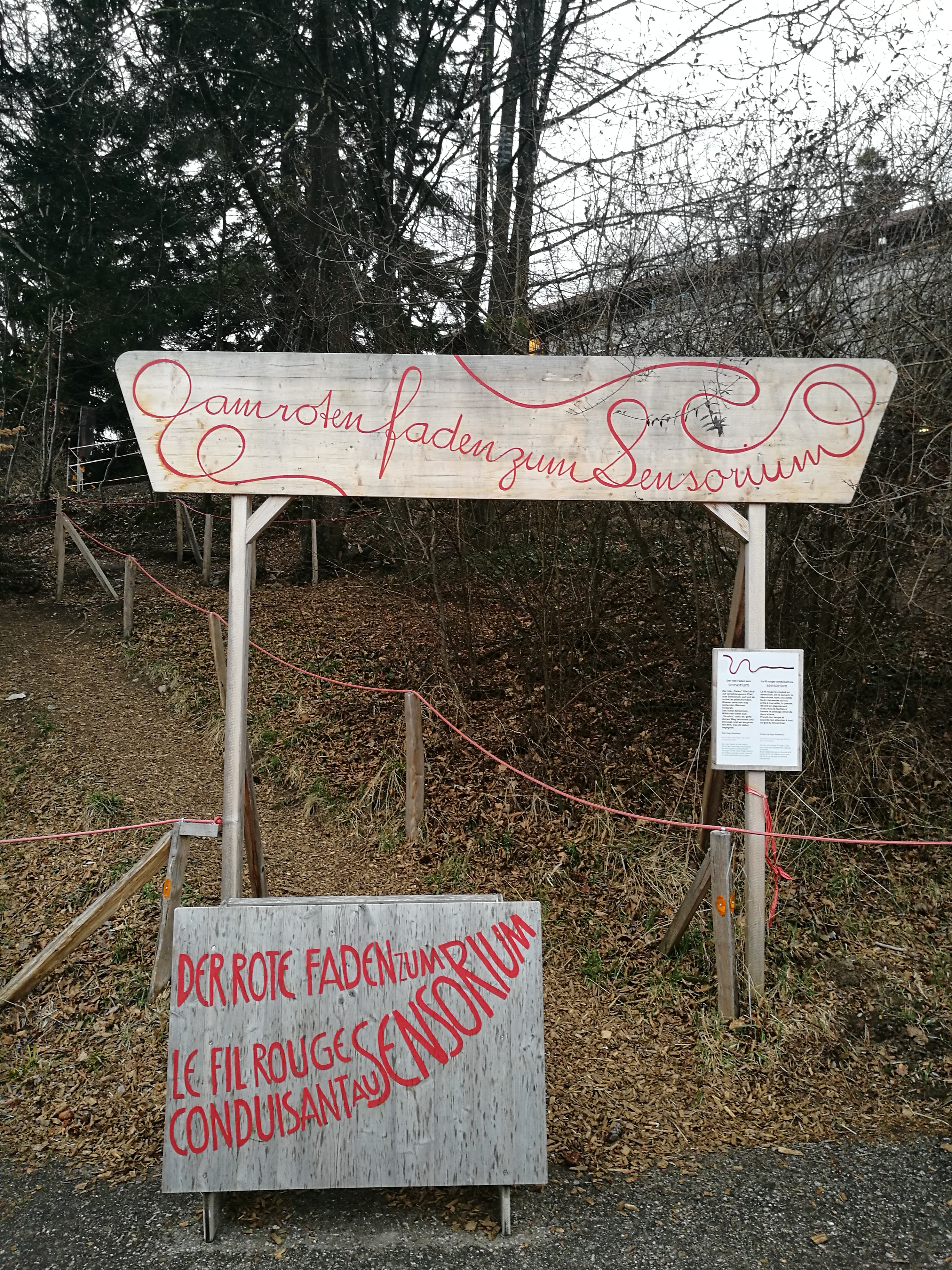 It is up to you in what order and pace will explore three floors of the Sensorium. All parts are accessible for strollers and wheelchairs (by elevator or ramps). You can leave your belongings in the cloakroom or lockers.
And now you come with me to discover the world of senses:
By touch
In the room dedicated to touching, I felt for a moment like I was one of the competitors in my favorite Fort Boyard. This is because you put your hands into amphorae, without knowing what is inside. And what you find in amphorae, I won´t reveal 😉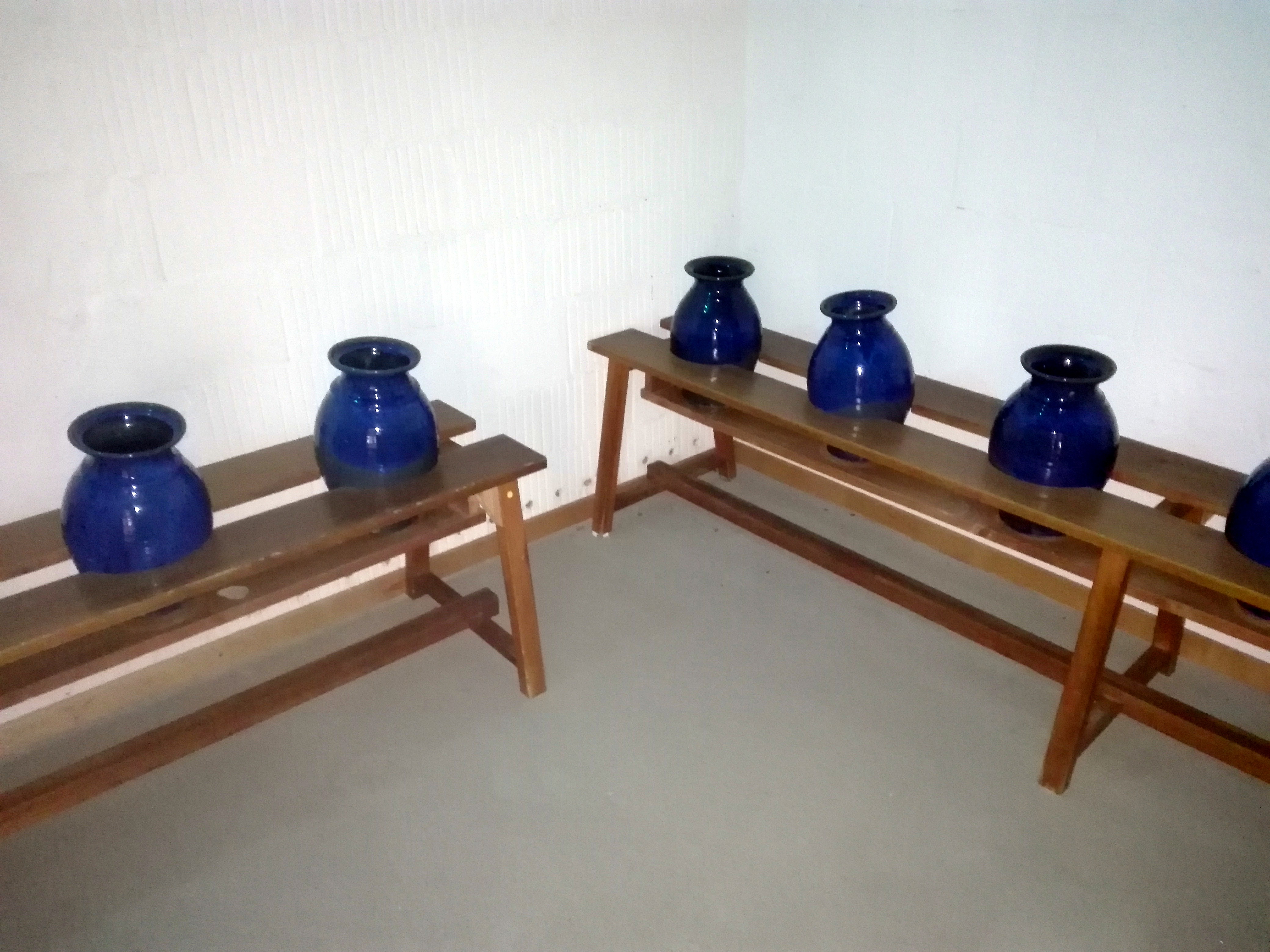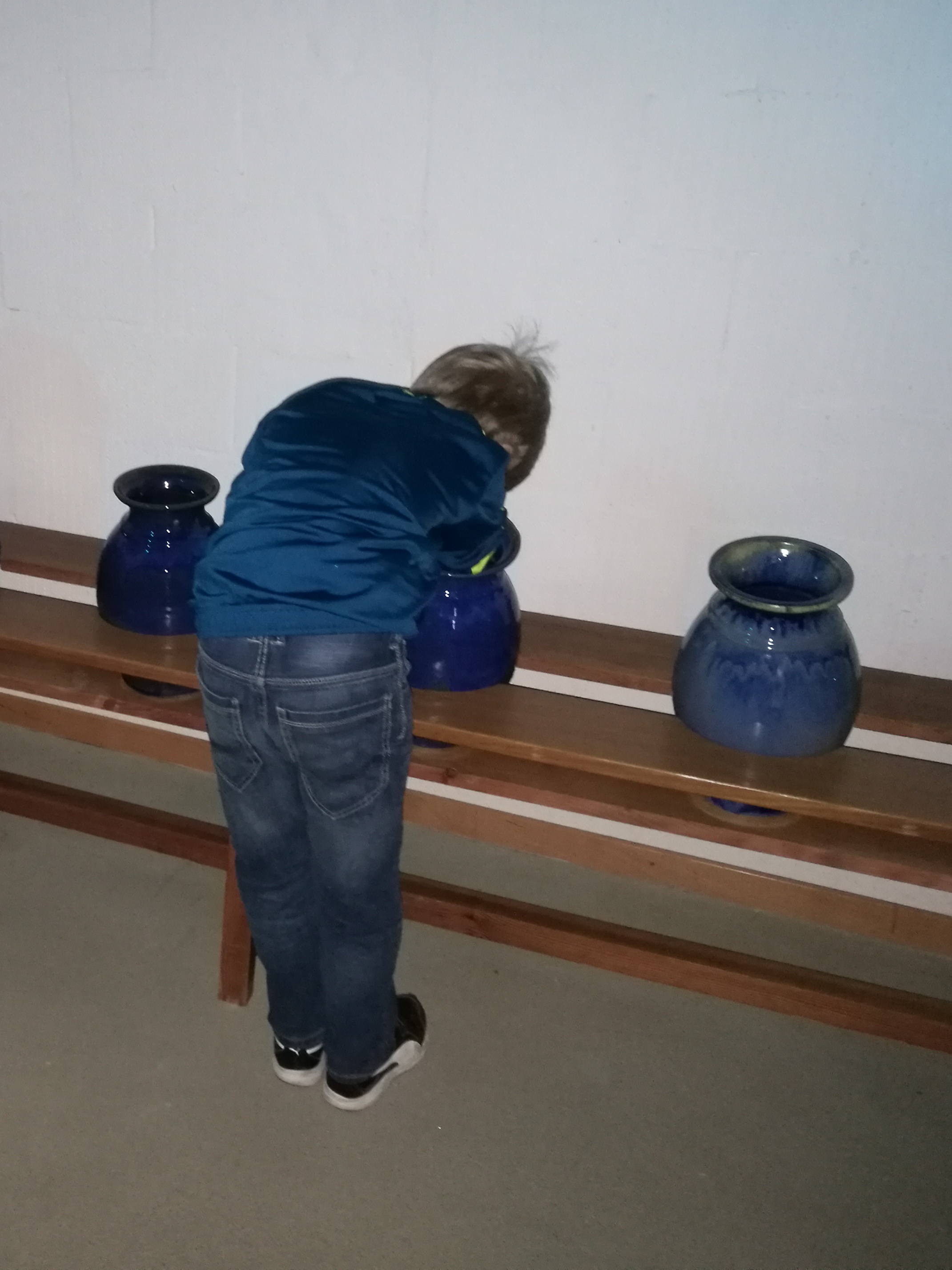 By hearing
How will you hear yourself in a stone cube? You can try to scream or sing, and you will be rewarded by the echo of your own voice.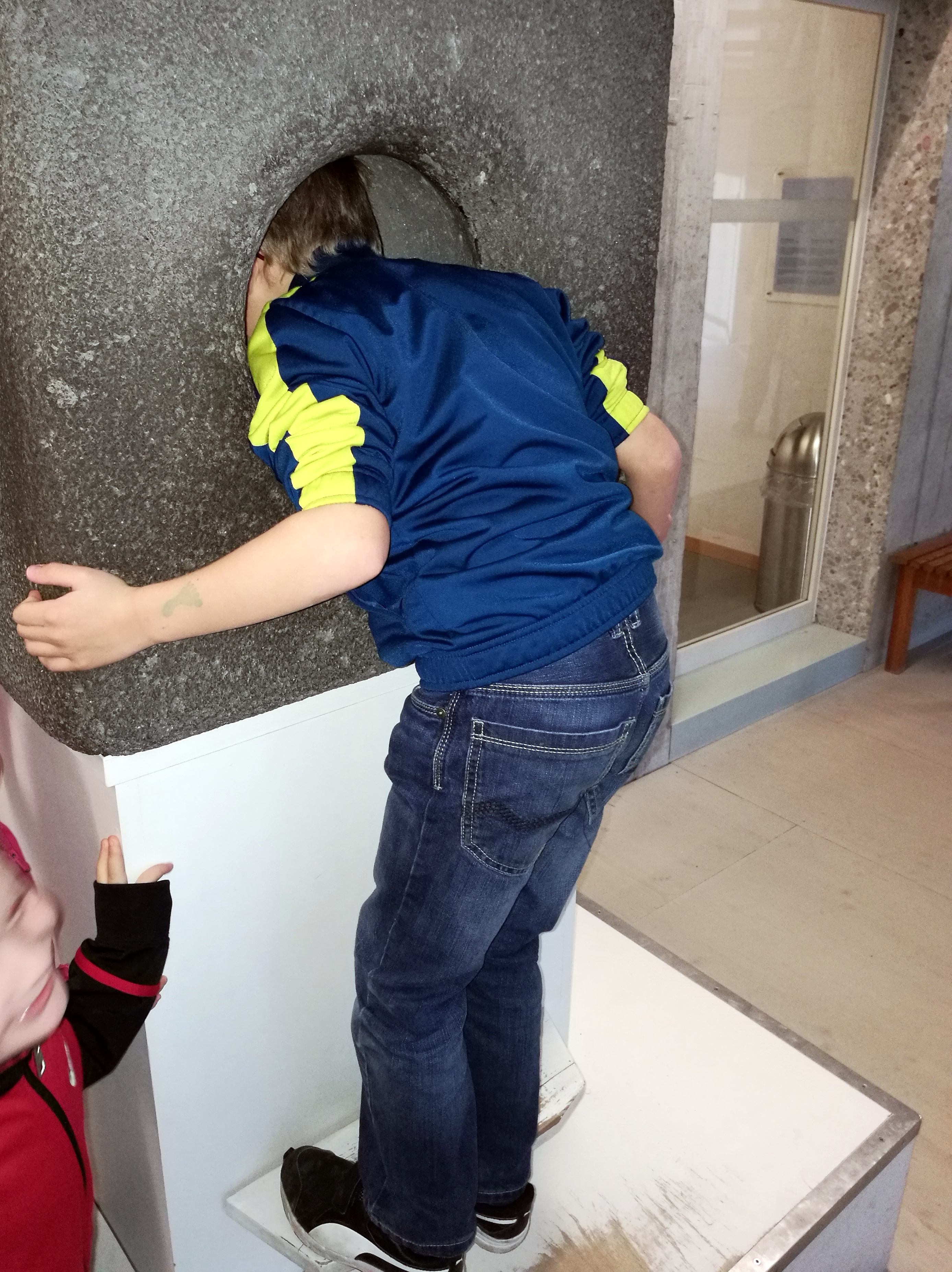 In another room (closed for sure :)) there are two large gongs – after hitting them you´ll be deafened by the sound and the vibrations of sound waves can cause you a headache (so I don´t recommend to stay here long, especially not with small kids).

By smell
In this weird model, you can smell 15 different odors. You know the feeling when you smell something terribly reminiscent, but can not figure out what it is, and when you find it, there is be a coveted "aha" effect that makes you feel like a complete idiot that you didn´t recognize that smell? So that's exactly what I felt with the scent of cinnamon and roses 🙂
By taste
In the wooden labyrinth, there are placed spice grinders on its walls that can grind various spices into your palm and taste them. And though I spend a lot of time in the kitchen, some ingredients I didn´t recognize, too, I admit (shame on me :))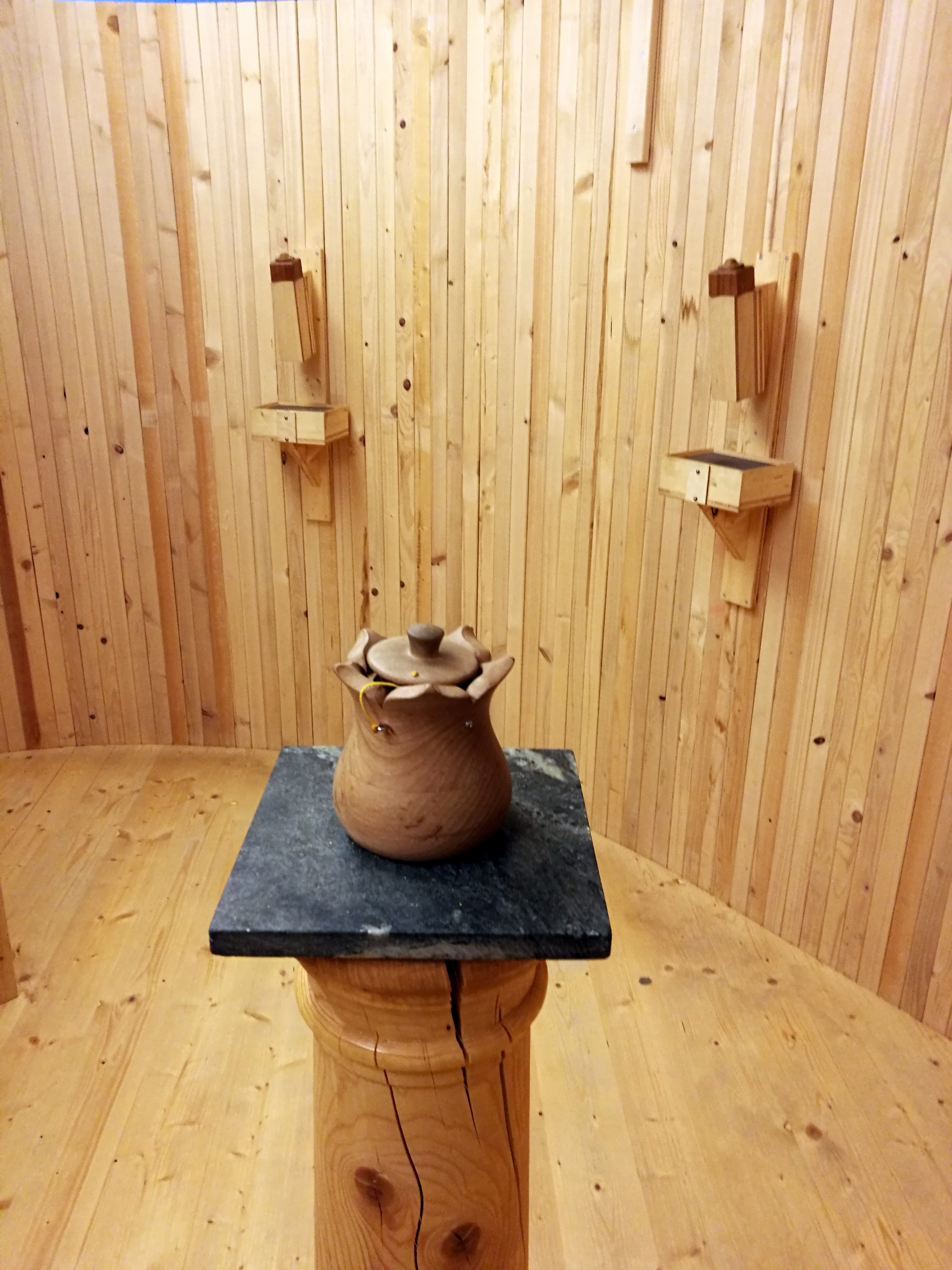 By sight
All over the Sensorium, you´ll be accompanied by visual images from which you will move up to the eyes.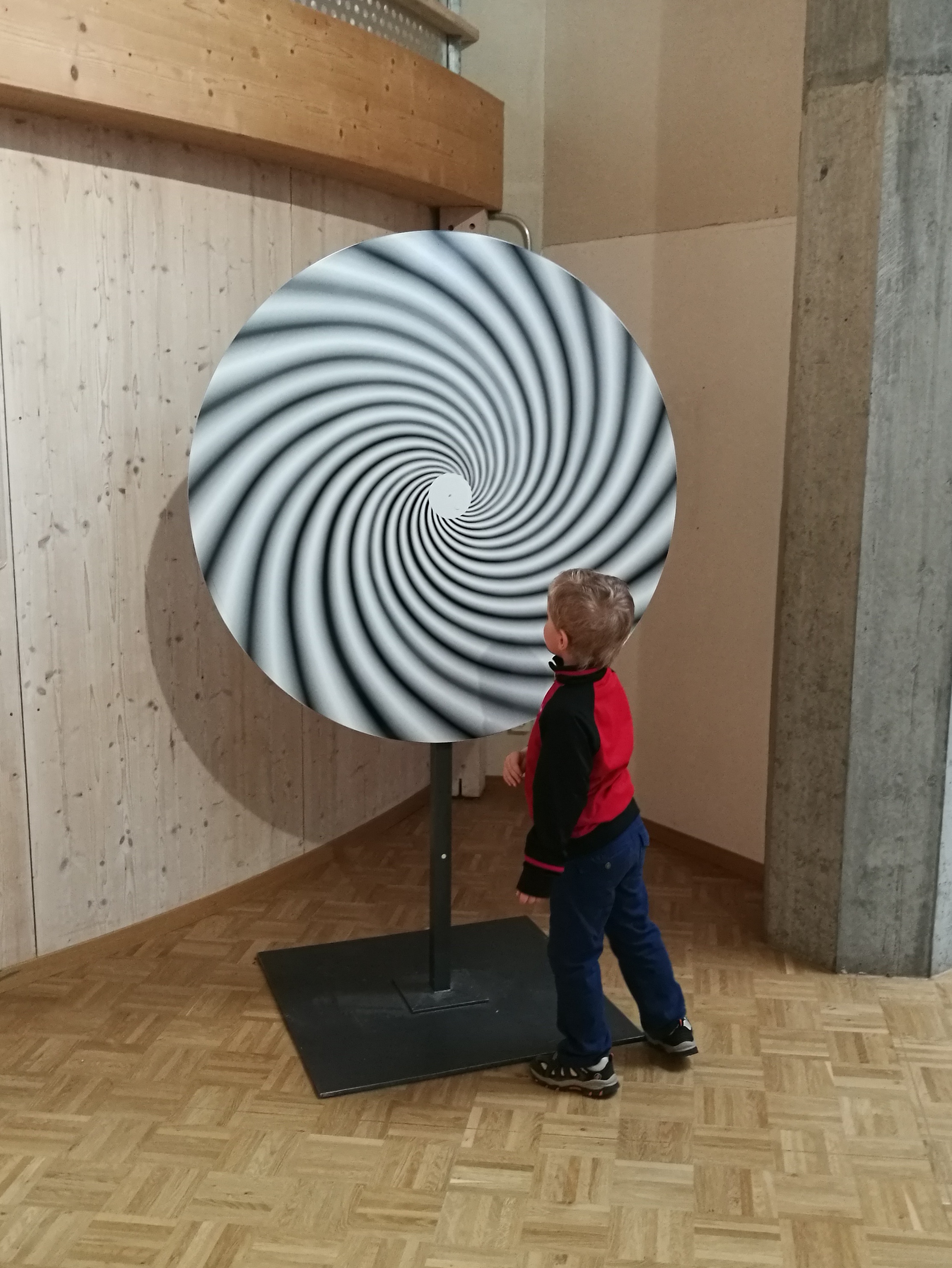 Also, you can try walking blindfolded (with closed eyes or a mask on your eyes) on different surfaces (sand, cork, bricks …) patched in the form of a labyrinth. Or go through the labyrinth in the dark.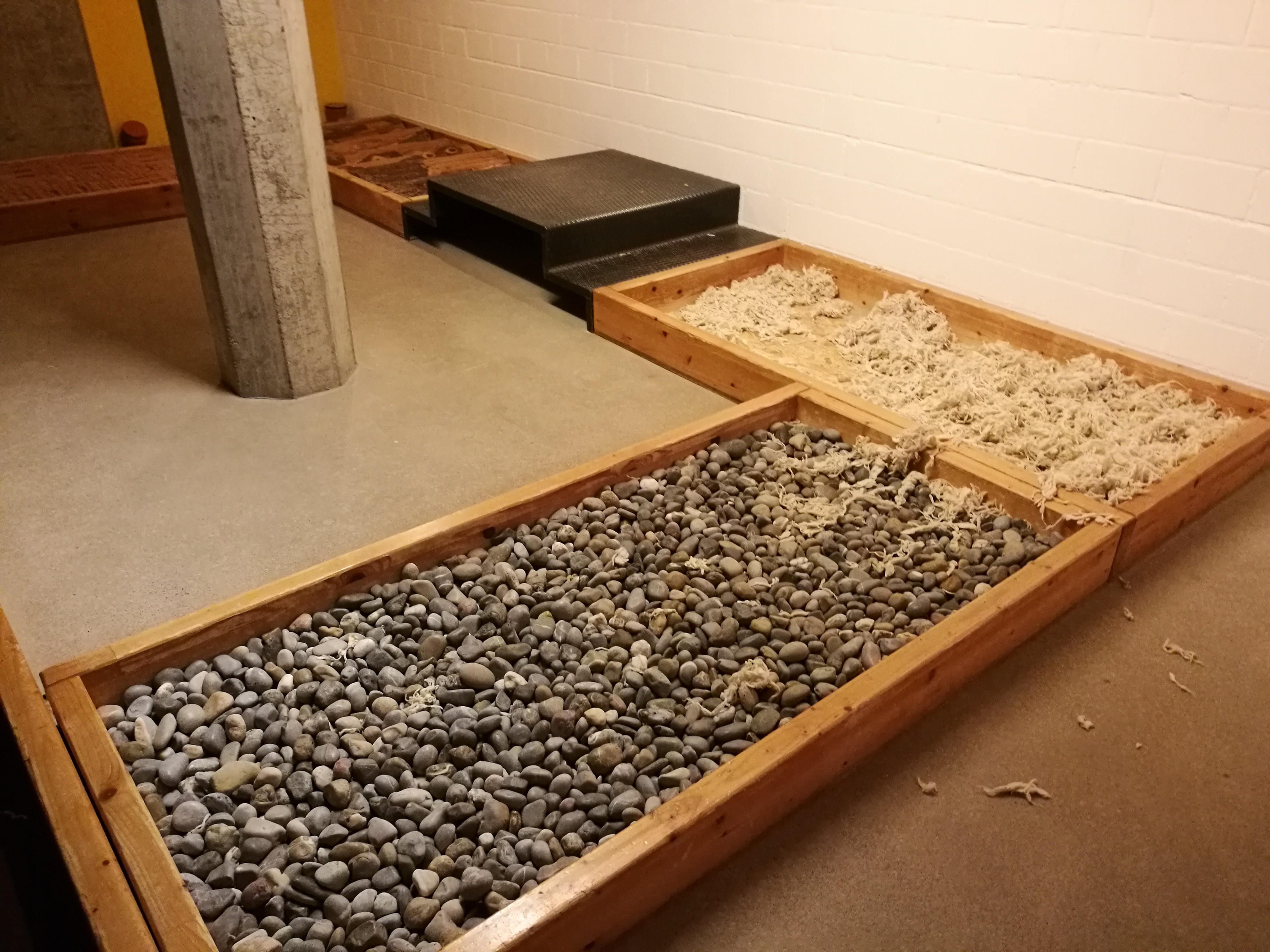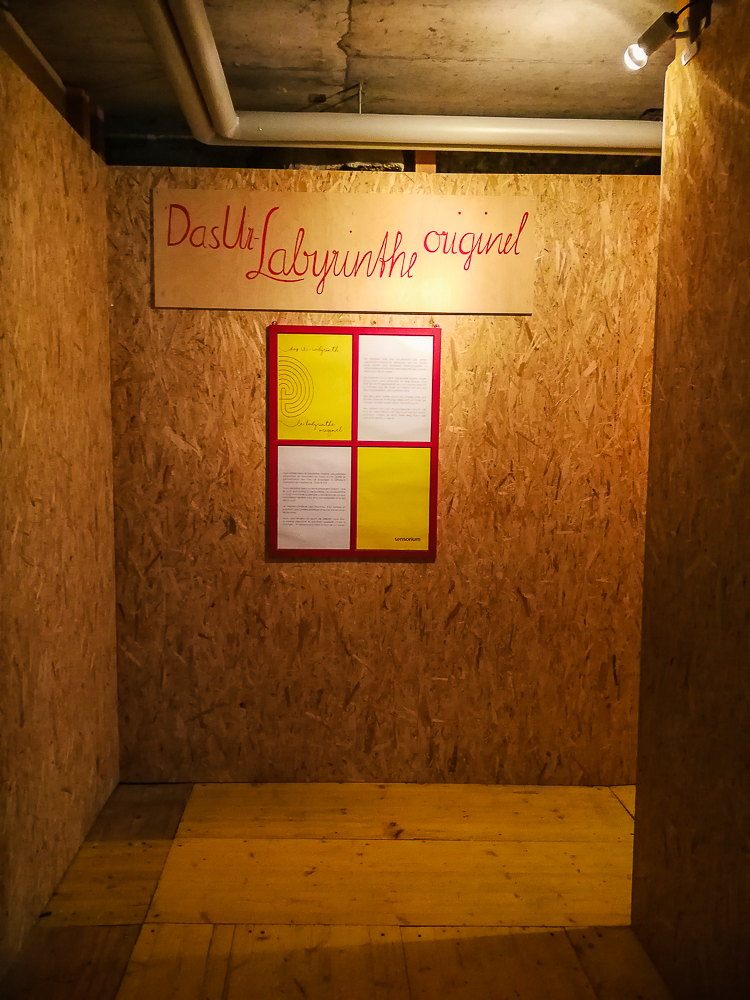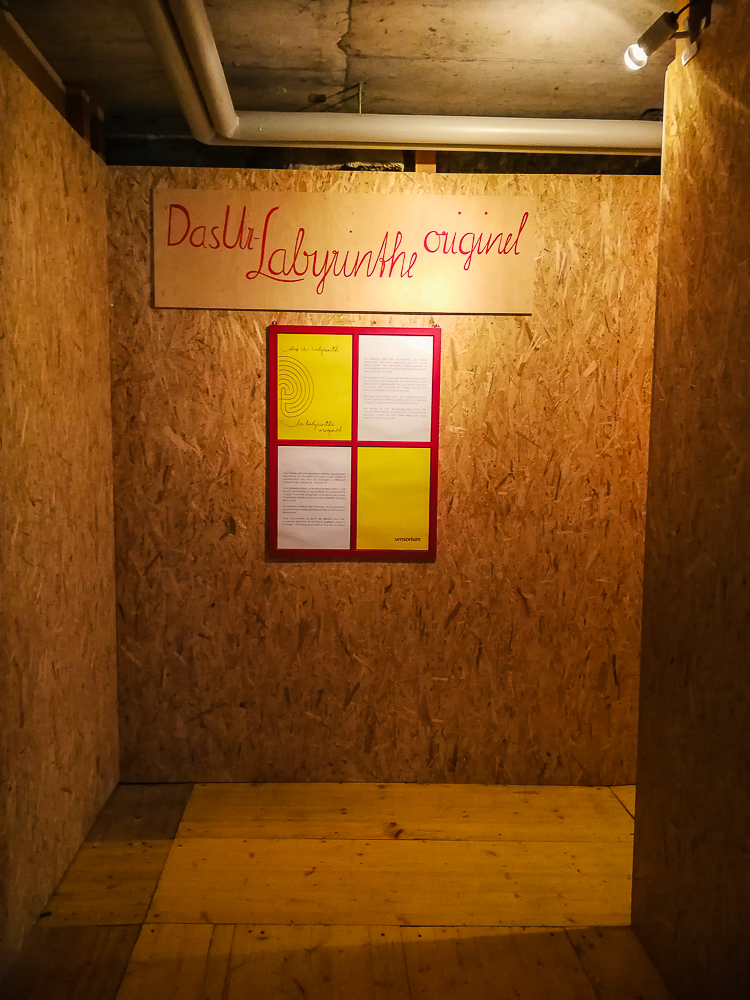 But the greatest experience was to try what it is like not to have a vision and rely only on your other senses. This
walk in complete darkness
, I would advise leaving at the very end of the visit, because I personally think it came as such a "highlight" of our visit and left a powerful impression. It's really an eerie feeling to be suddenly without any orientation. The only clue was a wall that we had to touch with our left hand because on the left side there were four stations, which would allow eliminating your panic for a moment and you´d try to use other senses. When the younger son said, "Mom, can you switch on your mobile to get some light?" I really regretted it for a moment, that I hadn´t this achievement of modern civilization with me (I left it in my husbands´ hands because I did not intend to shoot the darkness :)). As I said, it was a very intense experience, when I at one point also wanted to be out there and see again.
Other physical phenomena
Children probably enjoyed the activities associated with the refraction of light, or when the sound waves drew pictures.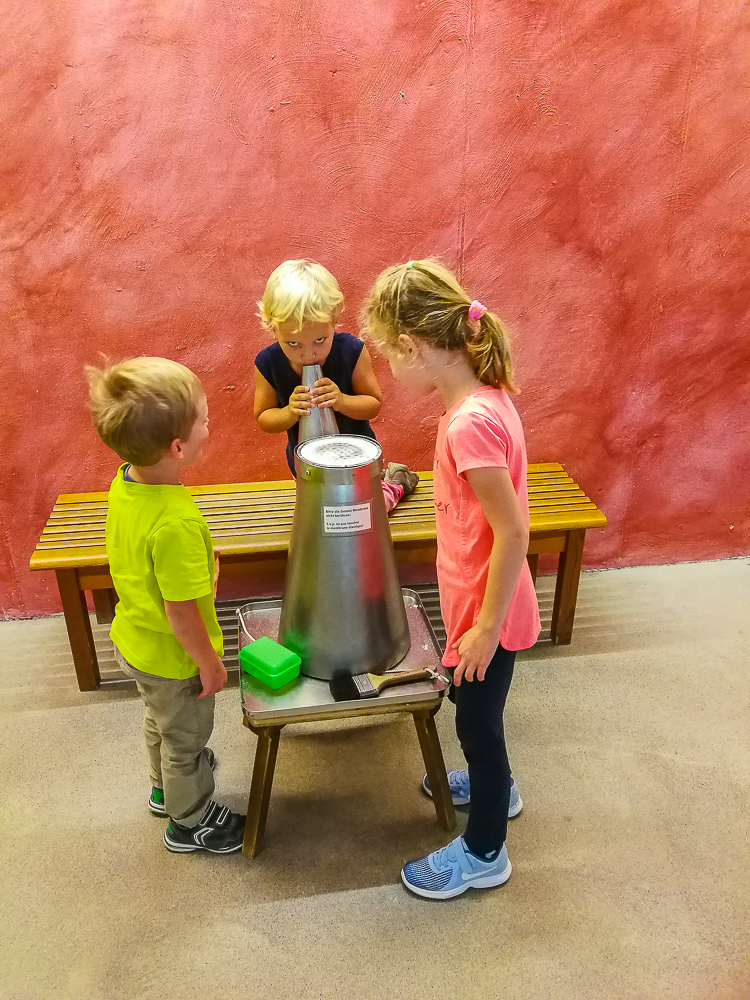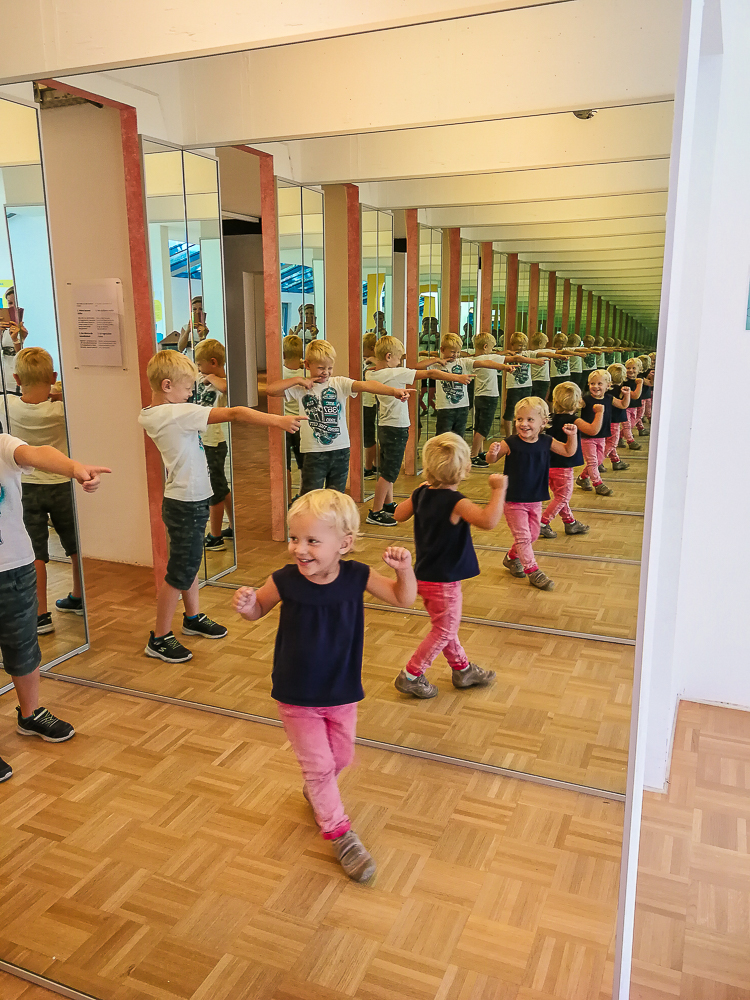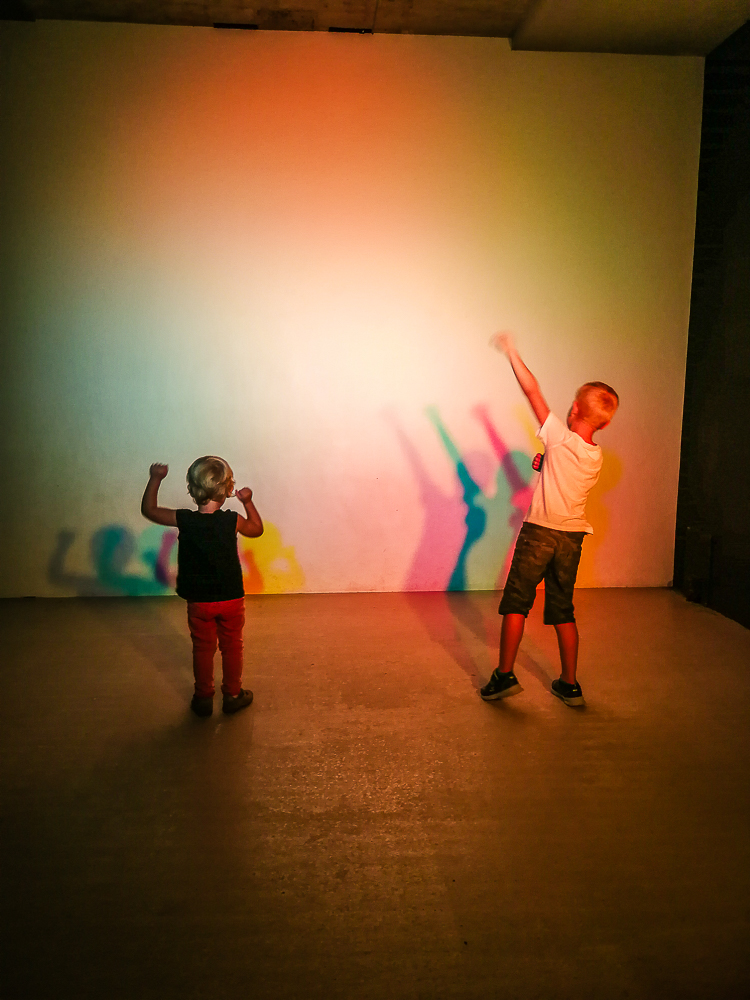 Temporary exhibition – Game of the forces
While physics didn´t belong to my favorite subjects at school (rather euphemistically speaking :)) and I was very relieved when the last two years of secondary school was not in the curriculum, this part of the exhibition I quite enjoyed. Because even such a physics amateur like me could explain to kids the simple physical laws such as magnetism or refraction with the help of information blocks and panels 🙂 Also, we could try Newton´s cradle, Archimedes´ screw or "weight illusions" when we almost could not lift a little cube, but the larger we picked up very easily.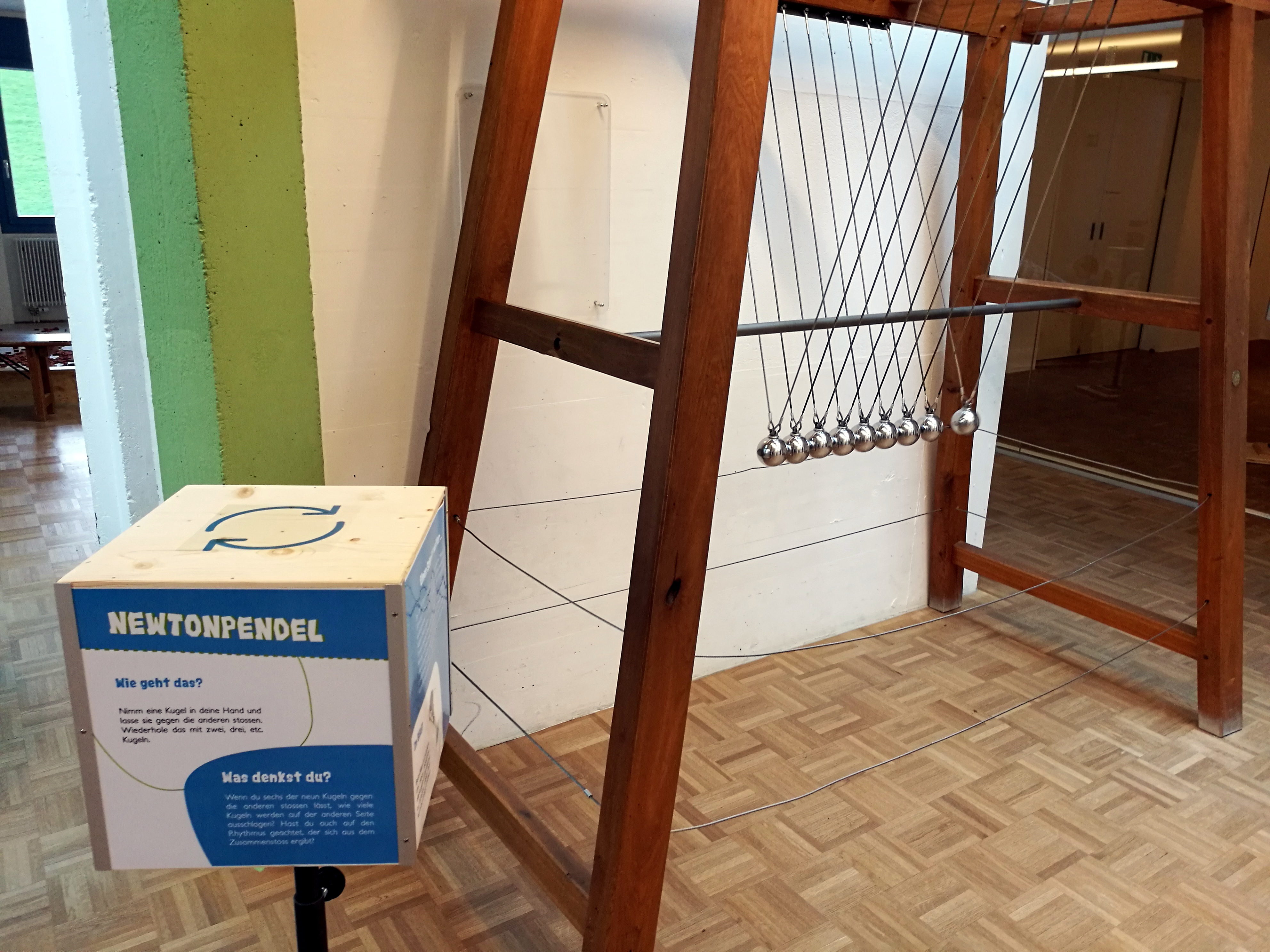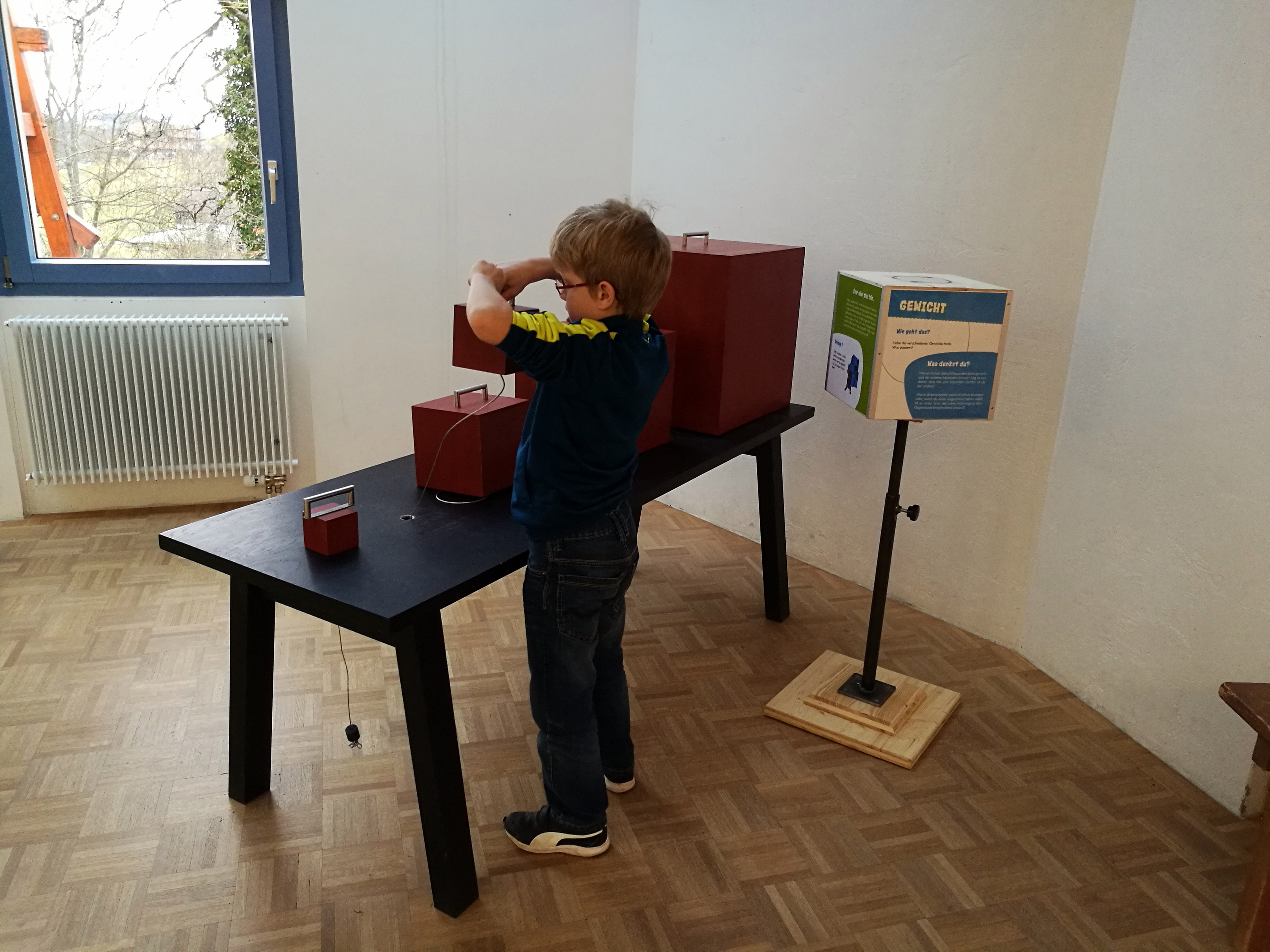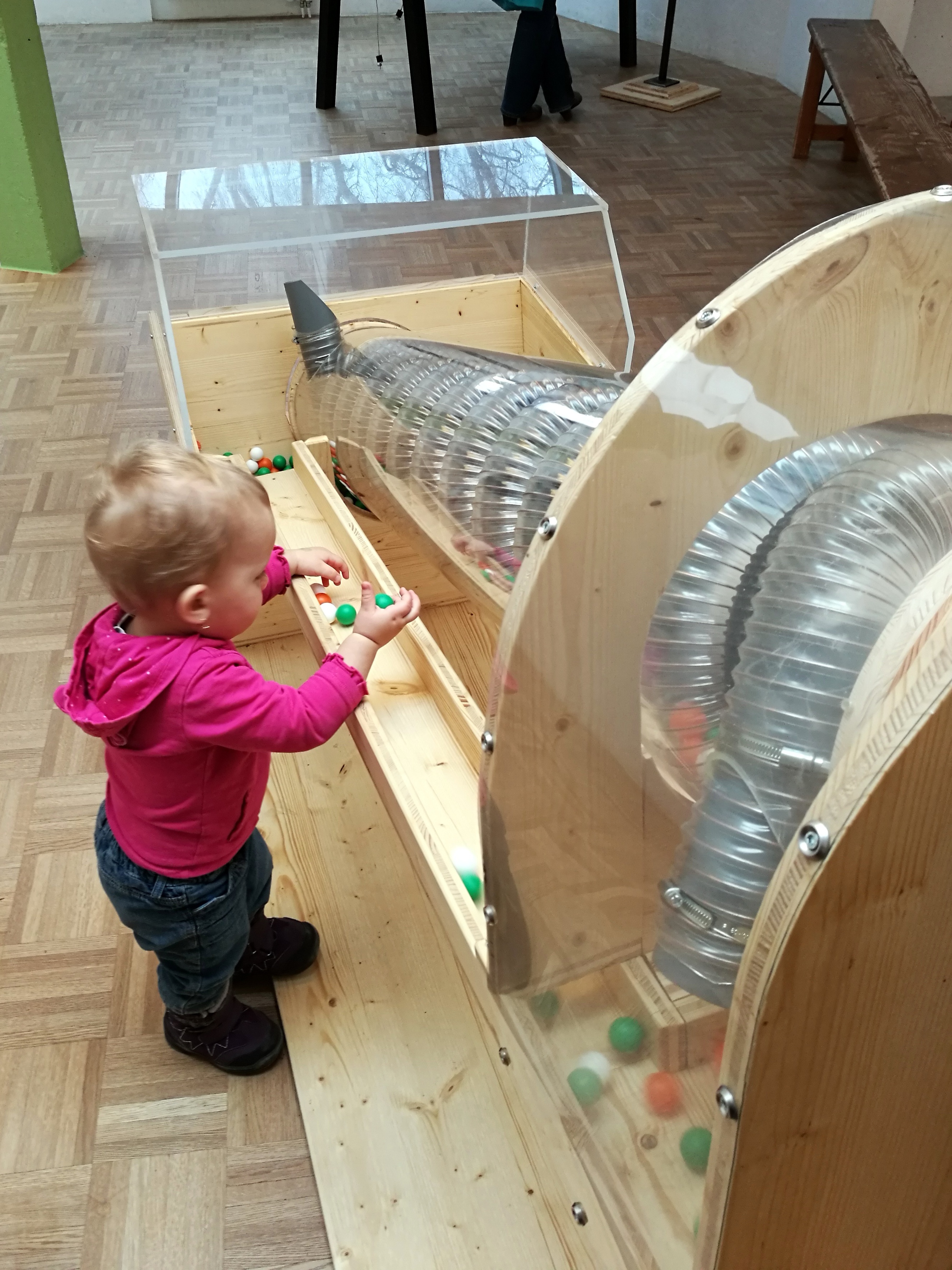 Even the smallest ones can enjoy the Sensorium – our future scientist? :O
What can be fun for the whole family, is the construction task to build a bridge of wooden crates so it stands without any supports.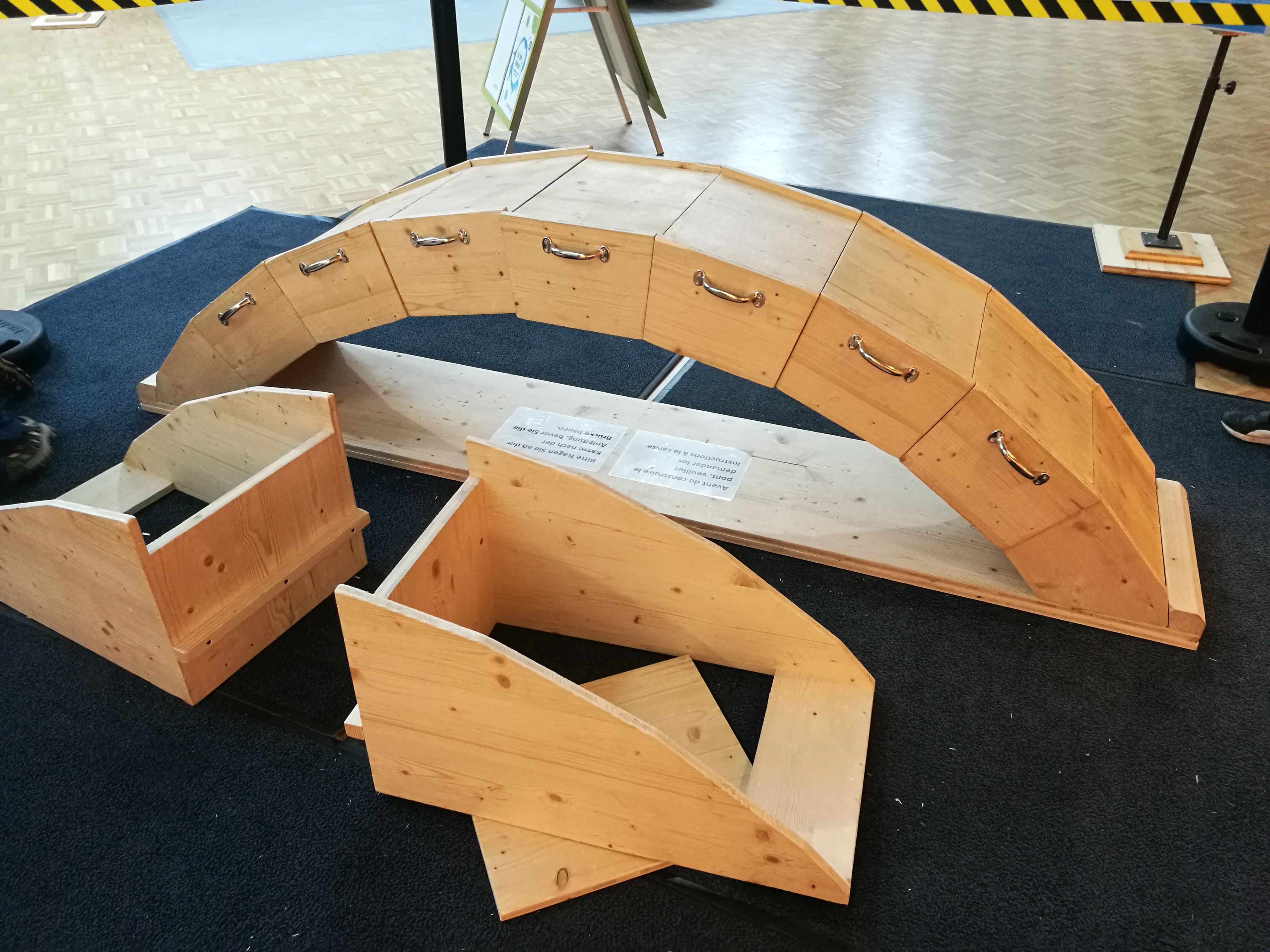 The result of our family teamwork
 Outdoor activities
Unfortunately, due to bad weather, we didn´t have the opportunity to explore them (as well as during our visit of the
Papiliorama
), but during our second visit to the Sensorium, the weather was great, so the kids could have fun at the playground, as well as walk in the healing creek.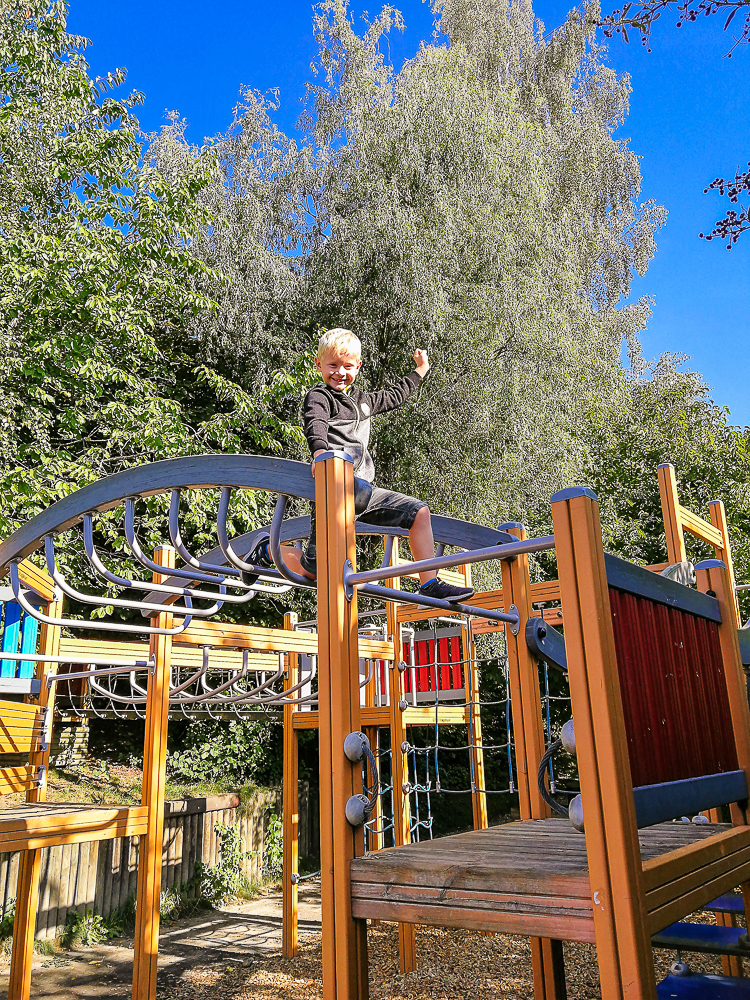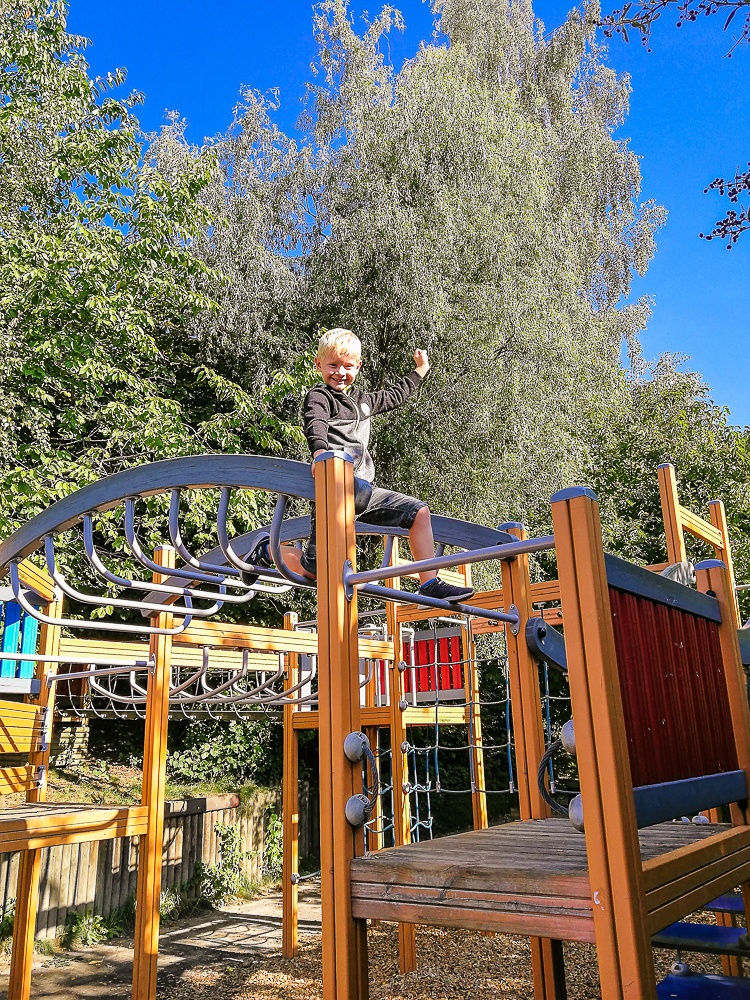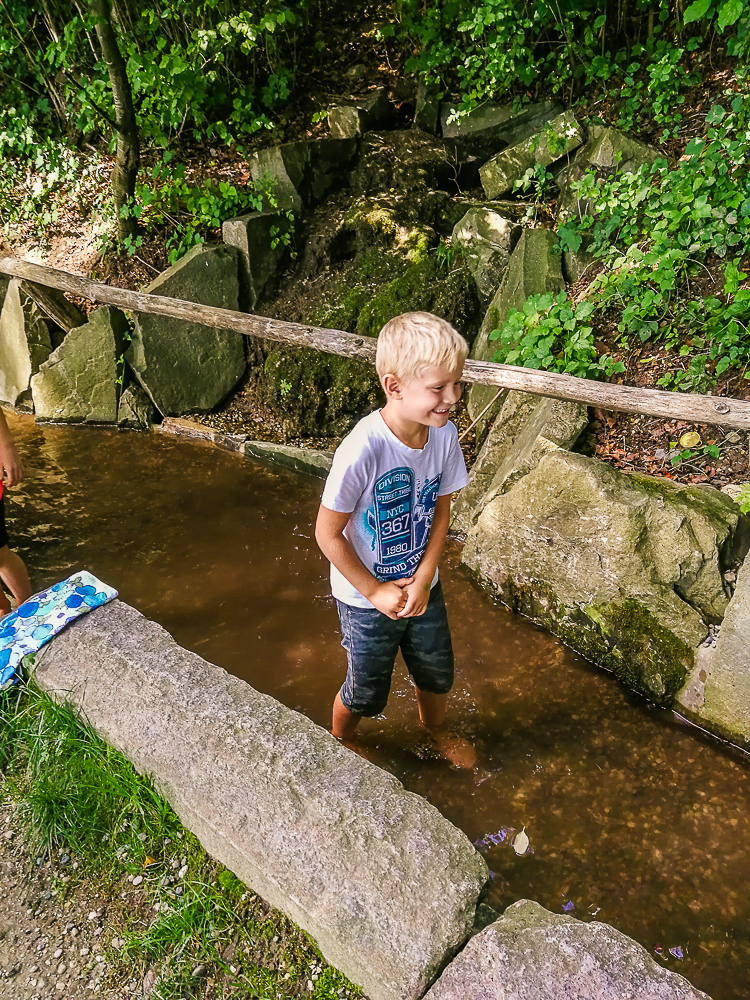 Refreshments
Sensorium is part of the hotel complex Rüttihubelbad, so you can either eat in the restaurant or make your own picnic. There is a picnic room available next to cash registers or you can have a barbecue outdoors.
Our impressions
Since the tour through the Sensorium is not guided, it is sometimes difficult to watch (and then find) your kids running with enthusiasm from station to station.
All information is only in German and French, so who doesn´t speak these languages, has bad luck. Adding English certainly wouldn't hurt.
Sensorium Rüttihubelbad is a great family indoor activity, but since it´s a popular destination for school trips, so it's possible that your kids will possibly visit it without you.
And what about you? Have you ever been to the Sensorium? Did you enjoy your visit? Tell me in the comments!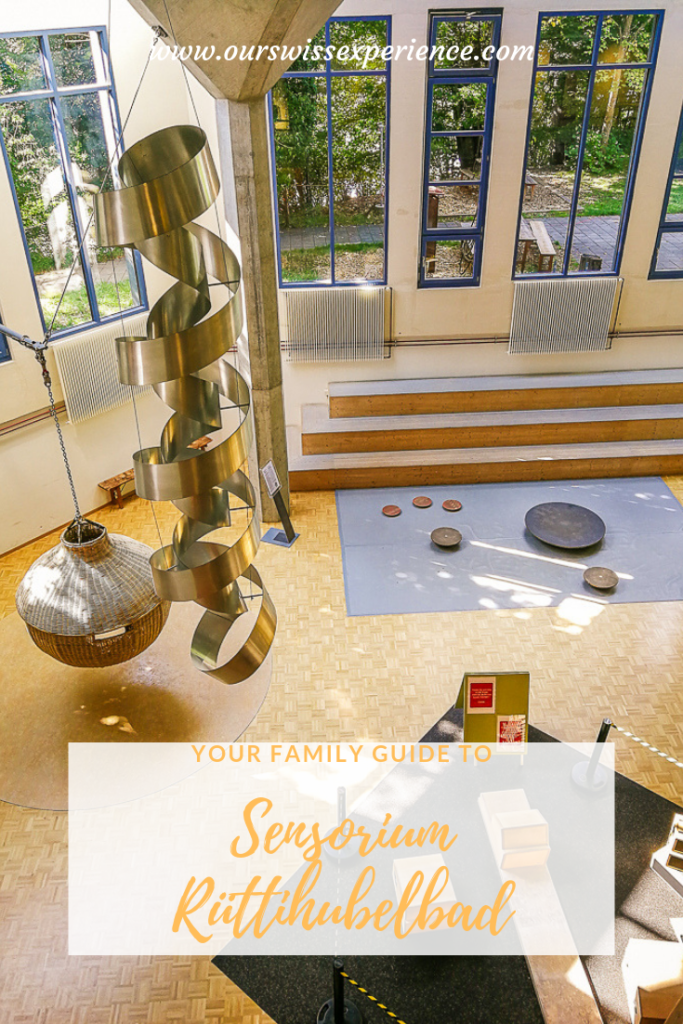 If you don´t want to miss any of my recent posts please sign up for my blog in the top right-hand corner of this page. Thank you. Be sure to follow me on Facebook, Pinterest, and Instagram. And of course, I look forward to reading all your comments.