There have recently been a few discussions all over social media about whether it is good or bad to put restrictions on accommodation via Airbnb. In this post, I don´t intend to comment on this issue since I´m not an expert in this field. However, I´d like to share with you our experience and the reasons why Airbnb meets our needs in finding holiday accommodation as a family with three small children.

What is Airbnb
Perhaps experienced travelers will be amazed, but I get this question quite often. So: Airbnb is a global online service and marketplace that connects private hosts who offer short-term lodging with customers looking for vacation rental. In most cases, the price for the accommodation is significantly lower than in hotels.
We used Airbnb for the first time during our last vacation in France, even twice. Our youngest child was a year old and we wanted to go on the first holiday as a family of five. But at that time our littlest was still waking up at night, and it often happened that she was crying (er, euphemism) and it took longer to quiet her. So the idea of neighbors from the surrounding hotel rooms complaining about us because of the noise disturbance didn´t entirely appeal to us. That's why we decided to look for an alternative. And that was the private accommodation that we found through Airbnb.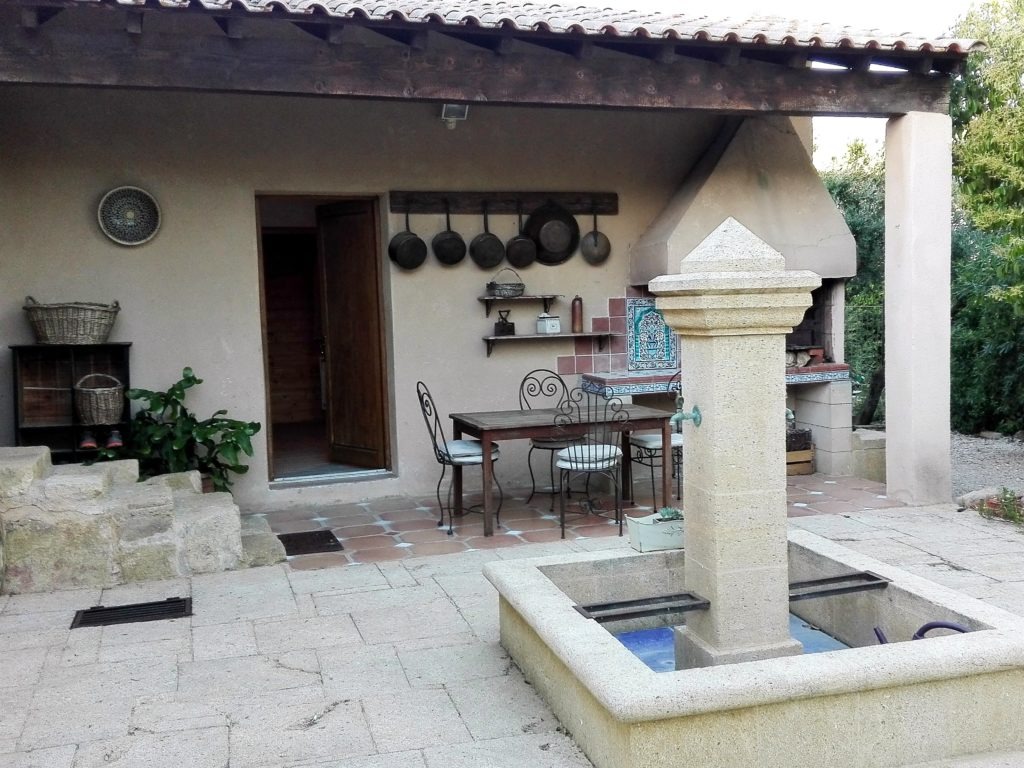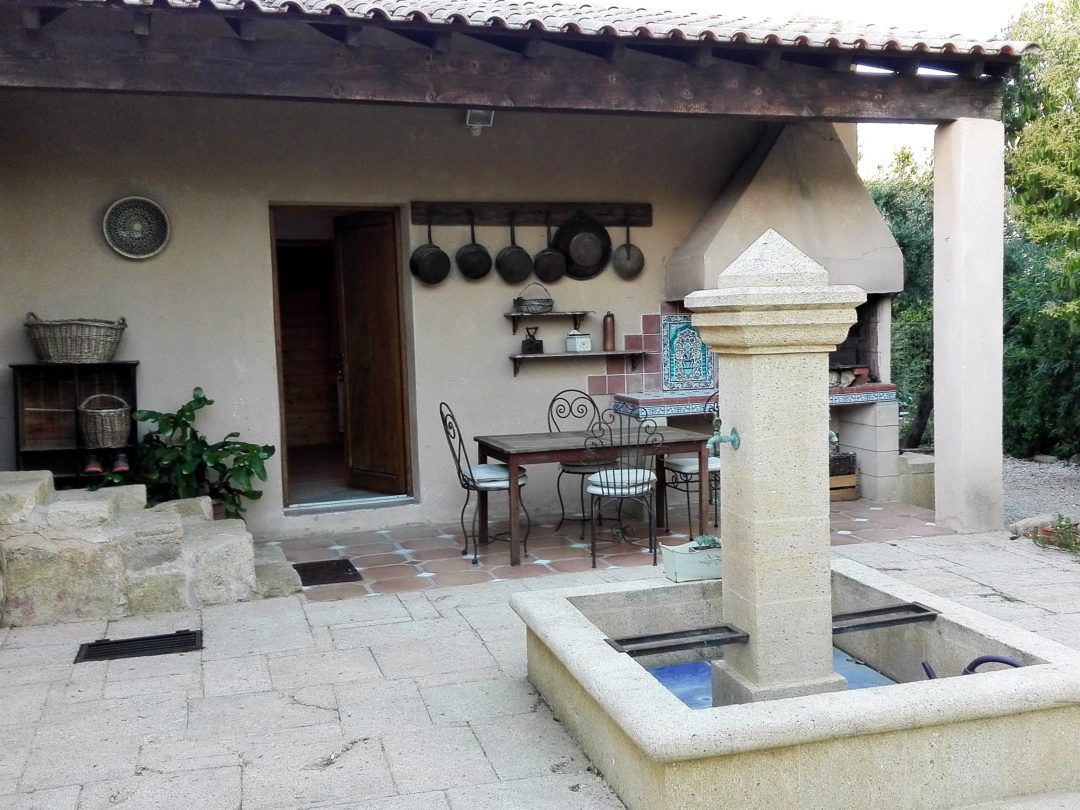 So what Airbnb benefits do we see?
1. Choosing accommodation according to your needs
Through Airbnb, you'll always find what you're looking for – from the simple rooms to the luxurious villas. If you are looking for accommodation as a family with small children outside the center of touristy sites, plus a garden where you can let the children play, I bet you find some through Airbnb. Are you looking for a baby cot, baby high chair, and a wifi? Not a problem. Thanks to simple pictograms used in the online offer you will immediately see if the host offers things that are important for you (and that sometimes the washing machine is a must, do you agree?;) )
2. Contact with the locals
From your host, you can learn a lot of useful information, such as where to go for a good meal, where to go on a trip, where not to go, what to avoid, what to watch etc. These are sometimes priceless information, not only when traveling with children!
3. Referrals & reviews
This I consider being one of the major benefits. At each offer of accommodation, you can read the experience of the previous guests. At the same, time I like the fact that the host writes his experience with you as a guest. So the more you stay with Airbnb and the more positive you have, the better for you.
4. No hunting discounts for children
Having two or more children and flipping through the travel agent's price lists is a task for the mathematical genius. You examine and count on whether or not they offer any discounts on children if they offer a discount on the second and next child (if any).
You do not go through this while searching an accommodation through Airbnb. The cost of accommodation is usually counted for a night, in addition, if you stay for a week or more, the final price will be reduced by a few percent.
5. No "first-minute" and "last-minute" sales hunting
Whilst booking hotel reservations in tourist destinations you need to book your holiday almost one year in advance, through Airbnb you can get accommodation continuously. Before our last year's holiday, we were looking for accommodation just a month before the scheduled departure date, about two months in advance this year.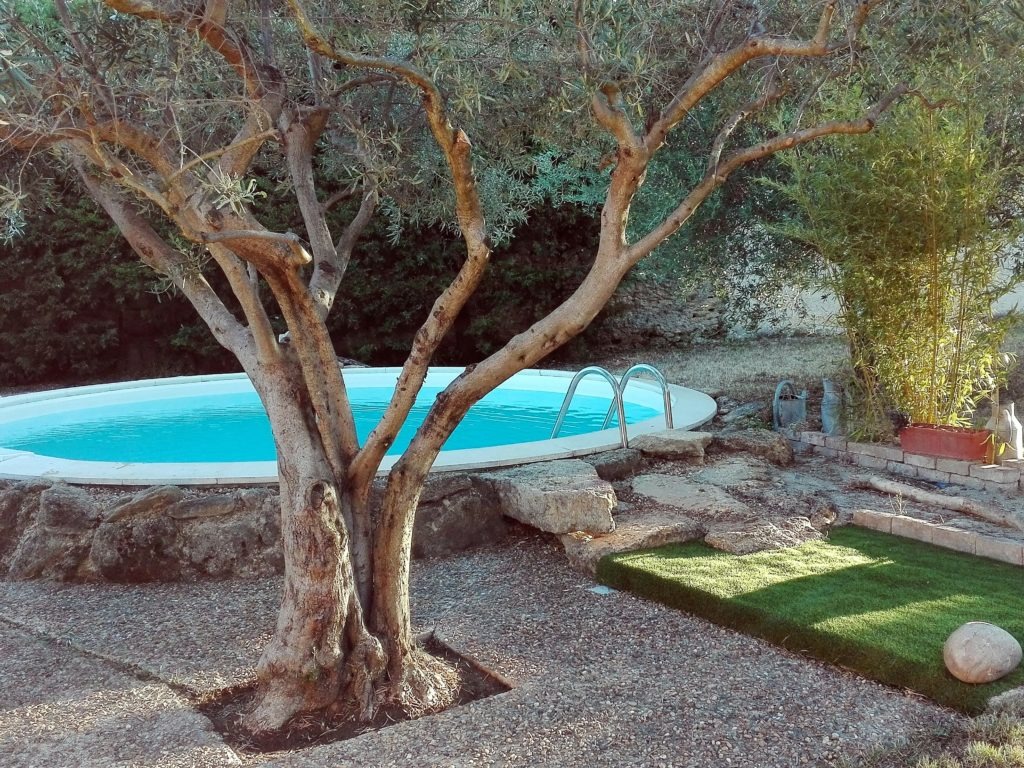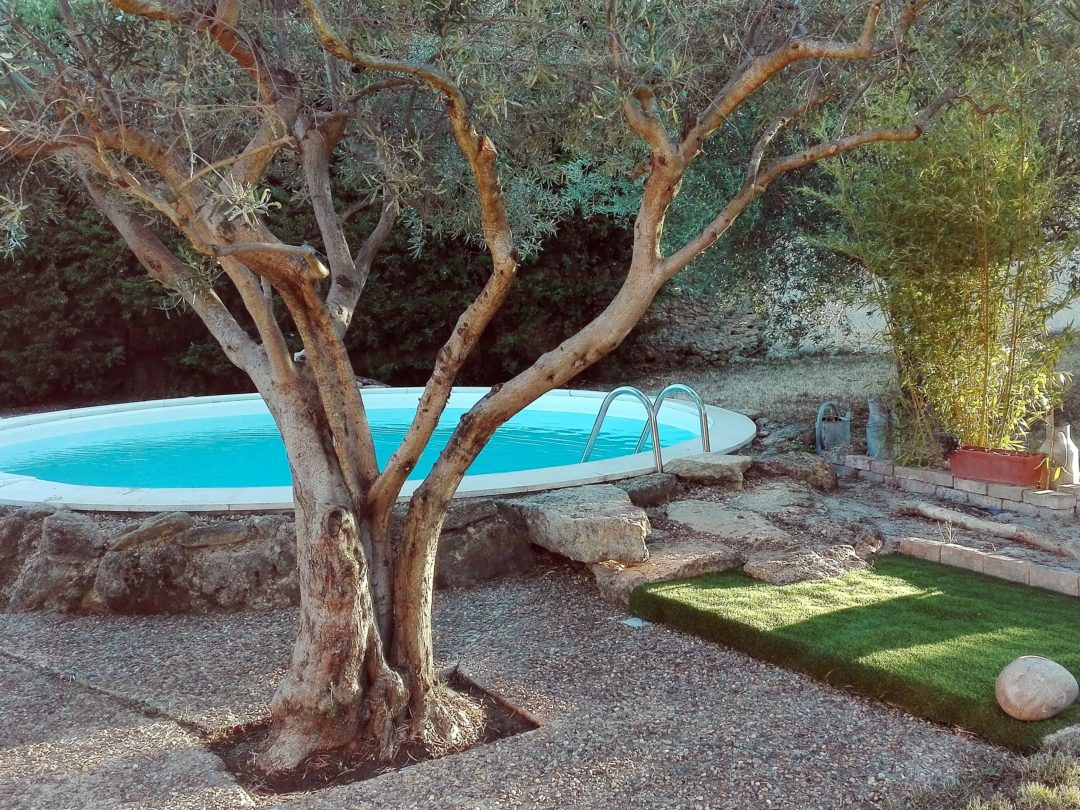 Everything has its pluses and minuses
Of course, here is the other thing you need to understand about Airbnb – it doesn´t have to be ideal for everyone.
Who doesn´t speak foreign languages, doesn´t have to like the idea of talking to the host about the local cultural heritage.
Accommodation is mostly provided without meals, exceptionally with breakfast. Man Moms usually want to rest on holiday and don´t want to spend free days cooking. However, if you want to stay away from the kitchen as much as possible, and at the same time do not want to ruin your budget by eating in restaurants, I recommend preparing it in advance.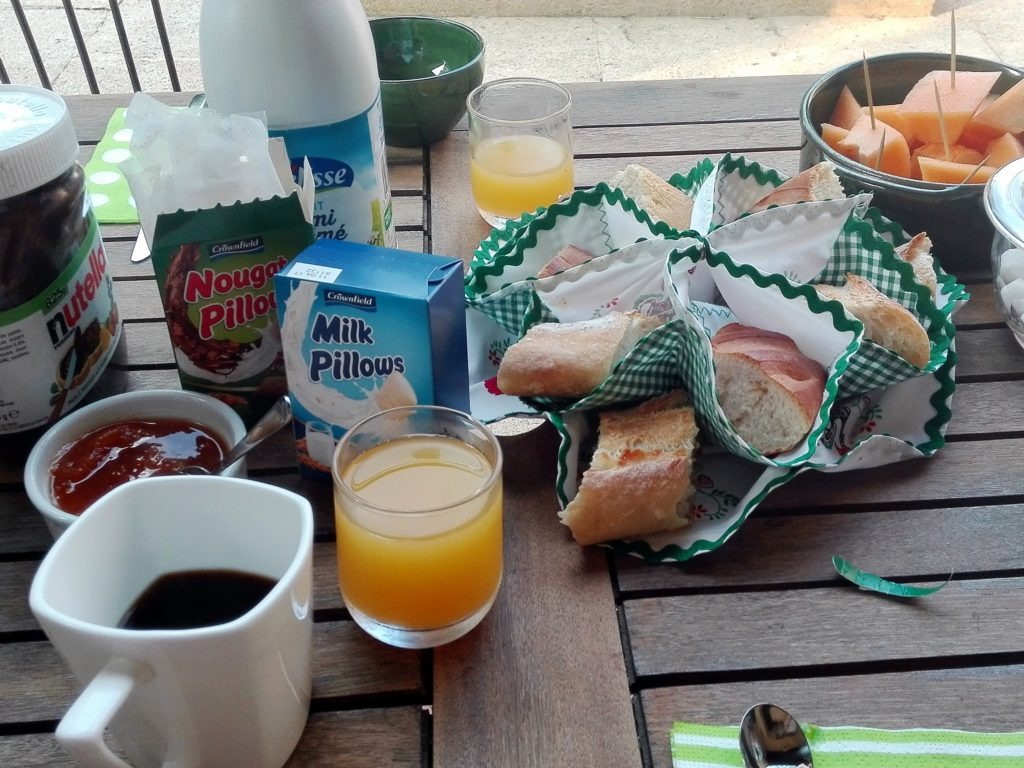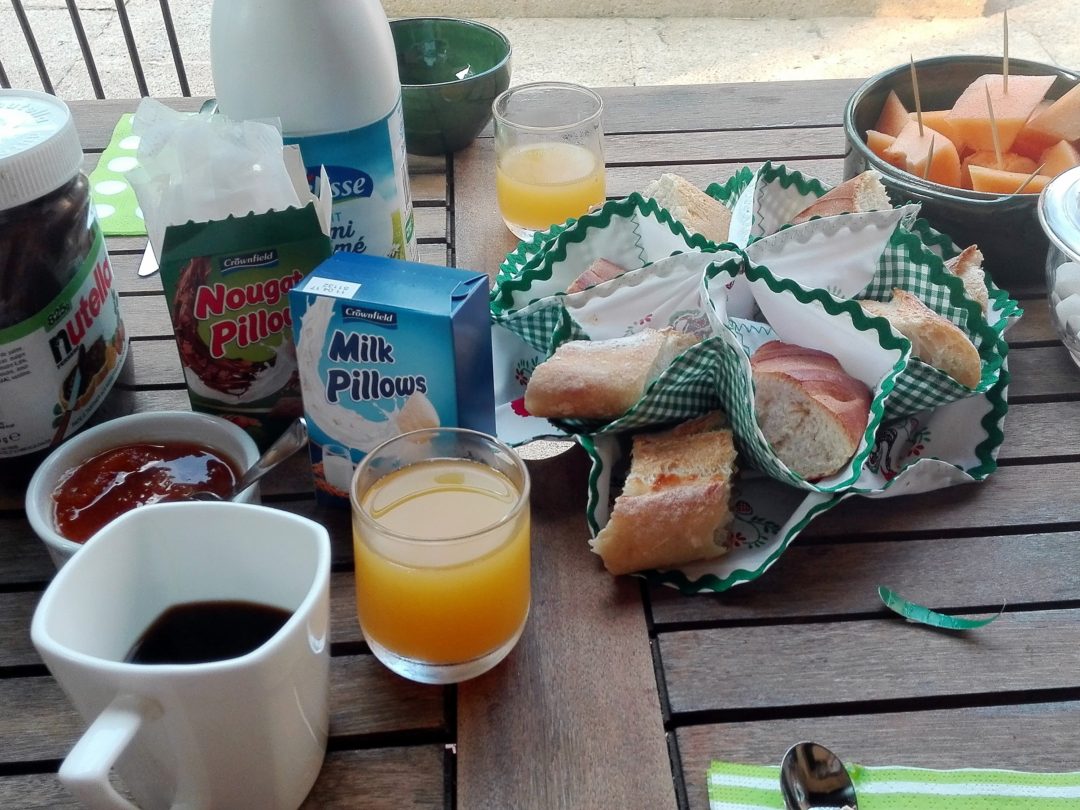 We usually choose a mix – partly prepared meals (frozen in advance), some canned meals and then I cook something quick on the spot. With only one exception, we had accommodation with a kitchen and we always met with the fact that the kitchen was equipped not only with appliances but also with basic supplies (tea, coffee, oil, sugar, spices …).
Also, when I mentioned reservations and referrals – it could be a bit of a two-edged. We have managed to get great last-minute accommodation, but you cannot always be so lucky. That's why I recommend looking for accommodation continuously. If you are still watching discounts, use multiple browsers and delete the cache. It's been a fact that when one night we were looking at one accommodation, the next day, its price on another computer showed lower (and the other way round of course!). If you like the selected accommodation and ask for a reservation, a potential host can, unfortunately, reject it, which won´t happen to you at a hotel or a guest house.
Summary
As you can see from above, each good has its buyer. I'm not saying I wouldn´t like to enjoy a nice all-inclusive resort, and not have to think about what to cook when I return from the beach when swimming in the sea. But on the other hand, I am glad that Airbnb gives us the freedom to plan our holiday "on our own" and according to our ideas.
And what about you? Do you have experience with Airbnb accommodation? Do you see its benefits just like me, or would you find any more? Send me your comments!
PS: This is not a sponsored post, all opinions expressed are solely mine. But if you want to get a discount on your first accommodatioAirbnbAirBnb, just click here.