It is no longer a secret that Emmental is dear to my heart. And the way to one's heart definitely is through the stomach. So in today's article, you will find 10 tips for great day trips that will take you to places that are sure to please your taste buds. And whoever is on a diet can at least enjoy the beautiful views that will please at least your eyes and soul, if not your stomach 🙂
INTRODUCTION NOTE: Please take into account current epidemiological measures – at the time of writing, restaurants are closed until at least February 28, 2021. Before taking a trip, I always recommend visiting the site's website.
The most famous from Emmental? Probably the most famous cheese in the world: Emmentaler AOP. A great tip for a trip to find out more about this cheese can be found in Affoltern im Emmental. Since December 2018, the heart of the "Schaukäserei" has been a new tourist attraction not only for children: the Königsweg (King's Path). During this interactive tour, you will learn how Emmentaler AOP is made in a playful and fun way, and after a cheese-tasting tour you can boldly continue to the adjacent restaurant to taste other local specialties.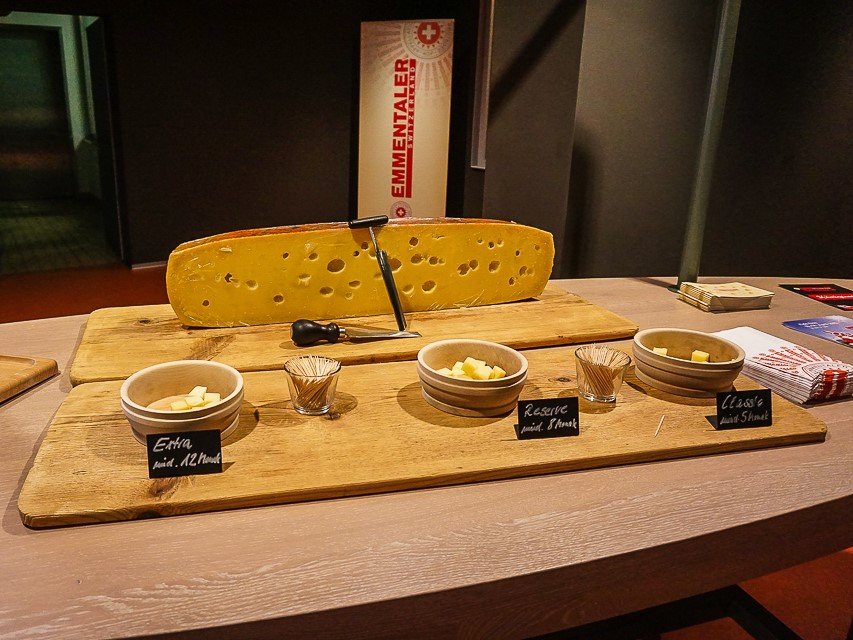 Kambly is my Swiss love brand 🙂 Crowds of tourists usually go to Trubschachen, a small town in Emmental, to visit a traditional biscuit factory (the visitor center is currently closed due to coronavirus). The tradition of this brand dates back to 1910 when it was founded by Oskar Kambly from Frutigen, who married a local girl Emma Jacob, whom he met in 1906 at a business school in Bern and followed her to Trubschachen. Here he took over a small bakery in 1910 and turned it into a biscuit factory, which found its way around the world. Today, the company is run by the 3rd generation of the Kambly family and the company exports its goods to more than fifty countries around the world. Iconic are Brezeli – biscuits based on the recipe of Oskar Kamblys grandmother.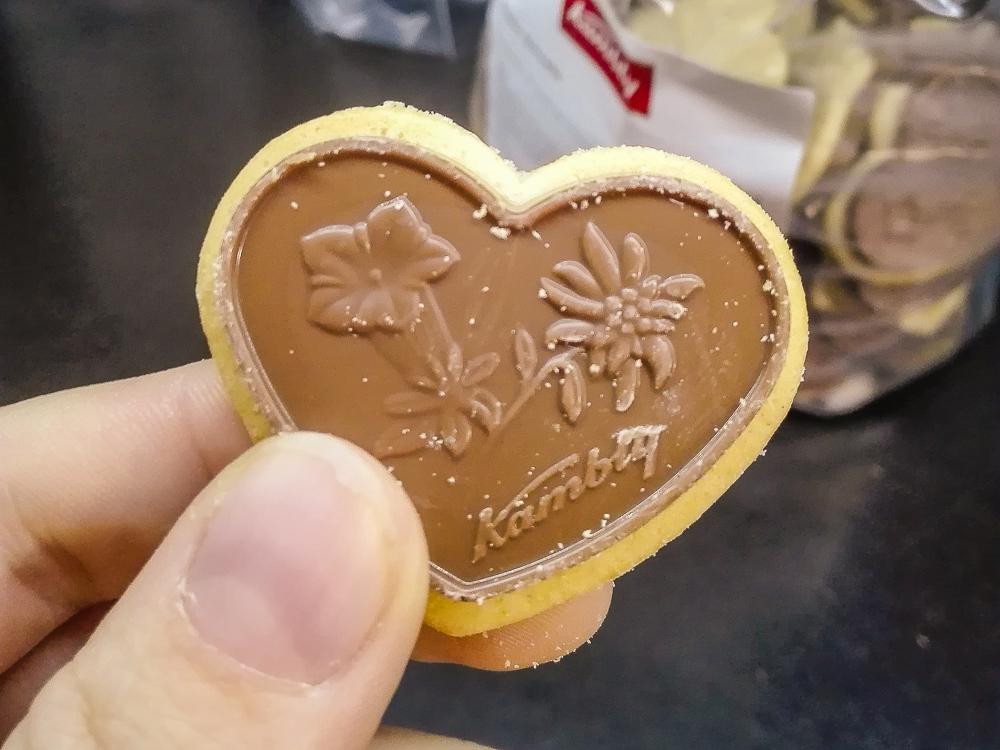 3. Kemmeriboden-Bad
Landgasthof Kemmeriboden-Bad has been making a traditional local specialty for more than 80 years – "Merängge" meringues. They taste best at the end of the hike on the surrounding hills. We took a hike with kids from Marbach to Kemmeriboden-Bad.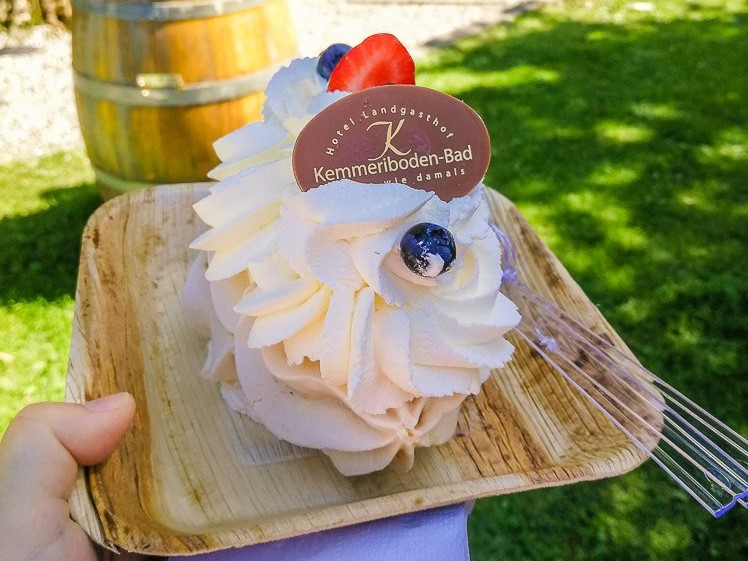 The 42 meter high wooden lookout tower stands in the middle of a beautiful forest less than a kilometer from the Chuderhüsi Restaurant, which has an interesting mission – since 2014 it has been run by the El Rafa Foundation. It helps people who have addiction problems, mental health problems or get into problematic life situations. In the restaurant, it gives them the opportunity to re-engage in the work process.
One of the most interesting routes in Emmental leads through Lüderenalp, where you will also find probably the longest bench in the world, which is made of a single tree trunk. The bench is 38.03 meters long and in 2013 made her Toni Flückiger from Grünenmatt. * A need to say about that on this site restaurant Panoramahotel Restaurant Bärnsicht-Lüderenalp, where you can enjoy local specialties.
6. Burgdorf
As a base for exploring the Emmental, I definitely recommend Burgdorf, the biggest town in the region. All the more so because in April 2020 they opened a hostel (Jugendherberg) right on the premises of a renovated castle from the 12th century. Our guests can enjoy a meal from a restaurant located in the castle walls.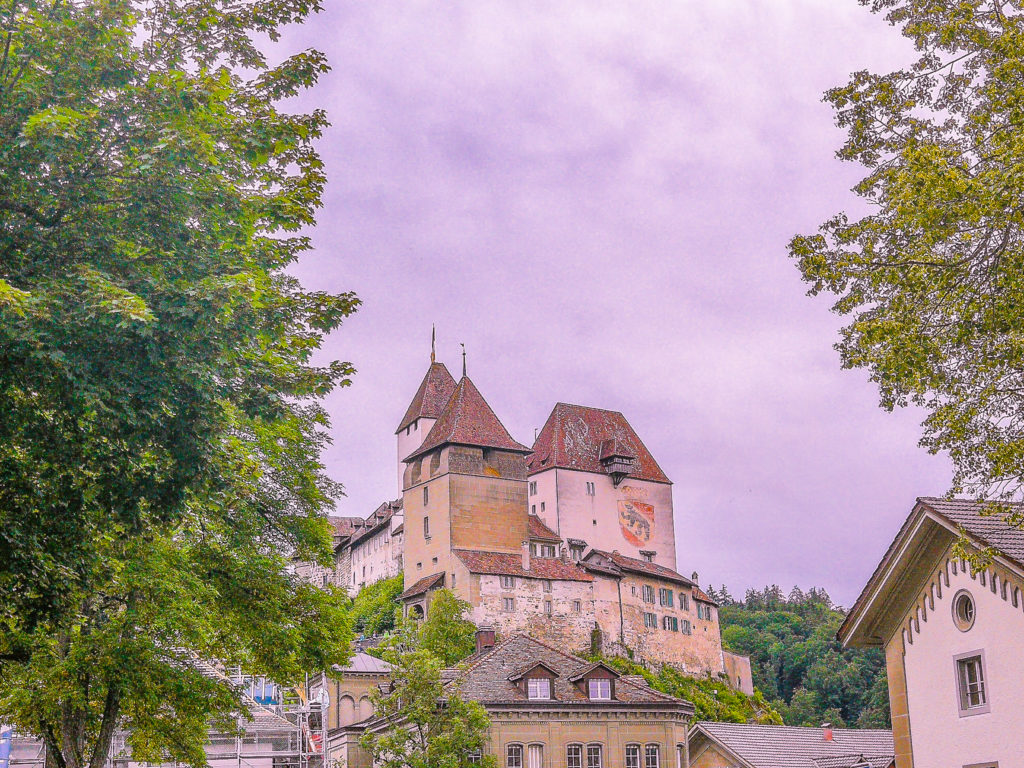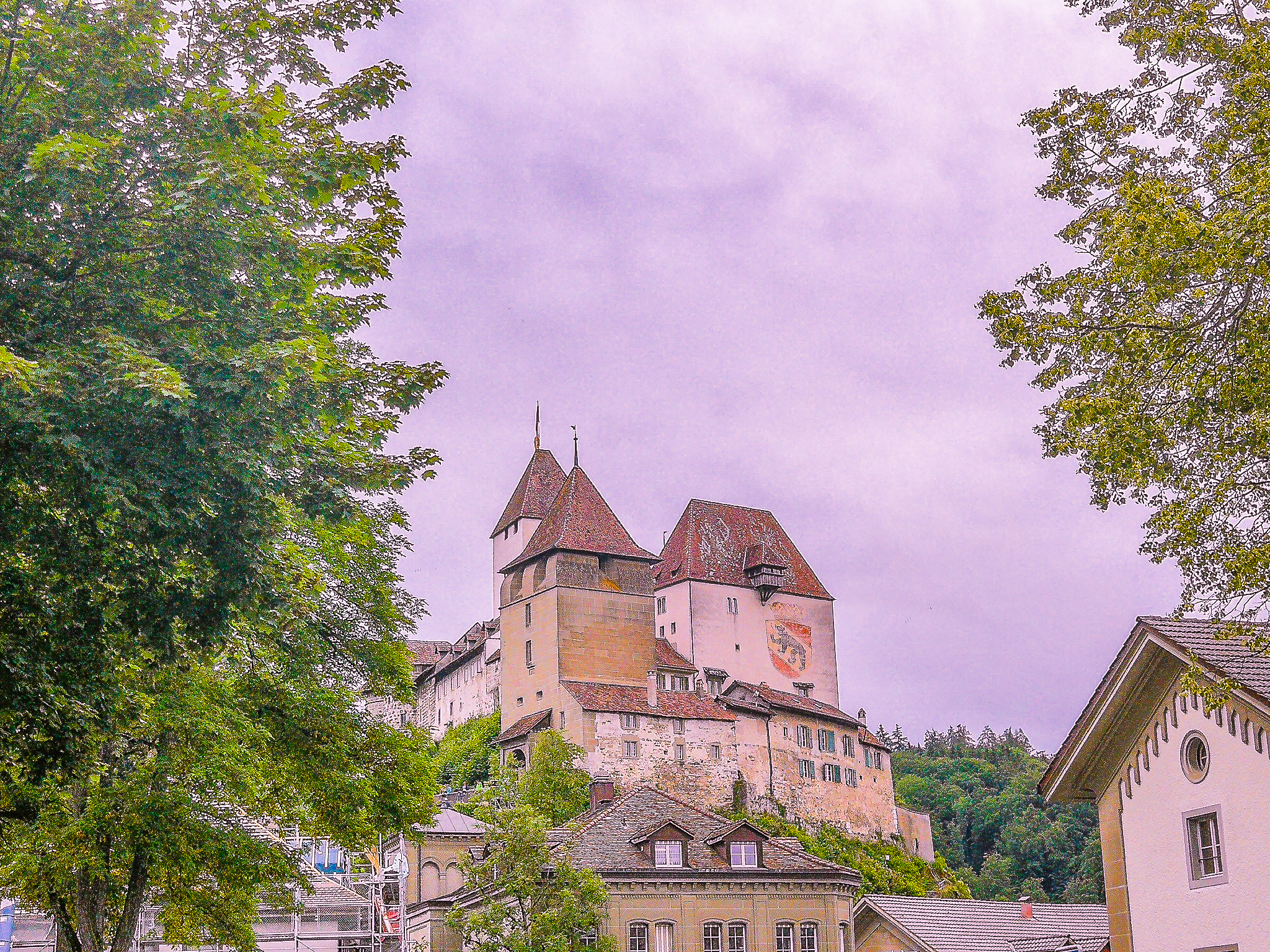 Straight from Burgdorf, you can take a hike to a nearby hill above Oberburg where you will find a popular tourist restaurant, whose history dates back to 1908. However, in 1972 the building of the restaurant and spa hotel, which used to welcome guests not only from the Emmental but also from Basel, Alsace, or the Netherlands, burned to the ground. Even though the restaurant building already has a more modern coat, the views are beautiful from here and the local menu will definitely please you.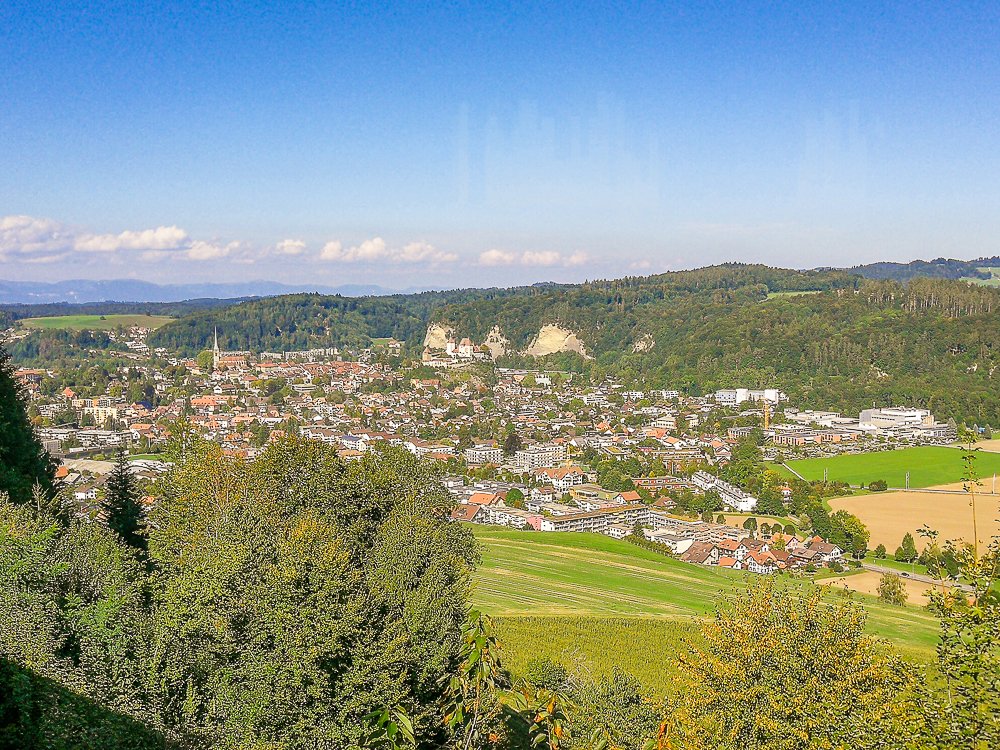 Once a year, in September, there is a popular cycling event through Emmental taking place, which can be enjoyed by everyone: young and old, families and individuals, people on bikes, in-line skates, scooters and e-bikes. There are plenty of places to eat when riding through the villages and towns, one of which is Dürrenroth. Right in the center of this village you will find two restaurants directly opposite each other – Bären and Kreuz – where I prefer to make a reservation in advance.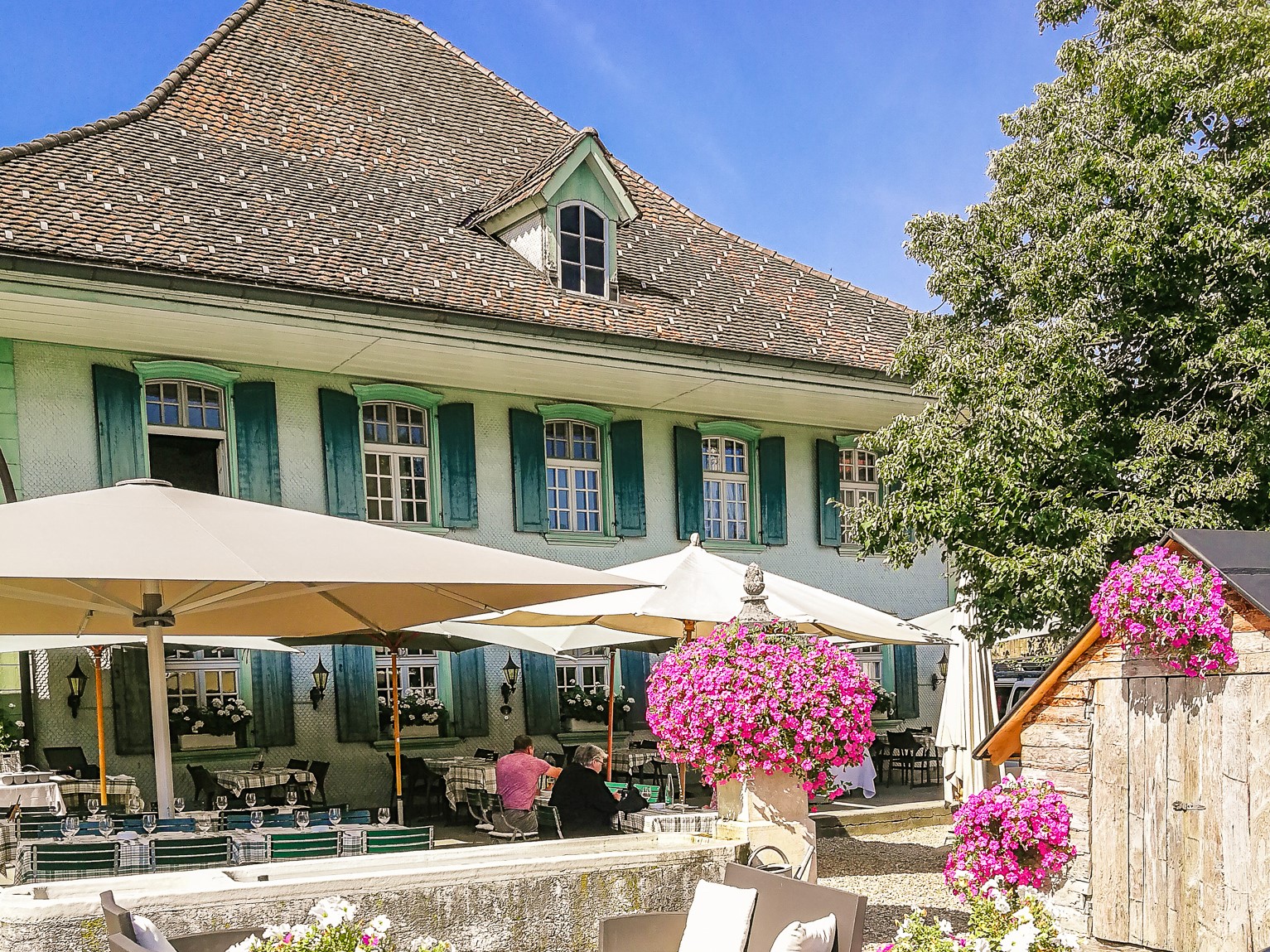 Near Bern, on the very edge of Emmental, you will find a great interactive place to explore with all your senses.
10. Weihnachtsmarkt Huttwil
Would you like a lot of good mulled wine, first-class roasted sausages, and even more great cheese? Visit the Huttwil Advent Market, which takes place on the first weekend of Advent and is said to be one of the most romantic (here are some other tips for Christmas markets recommended by locals).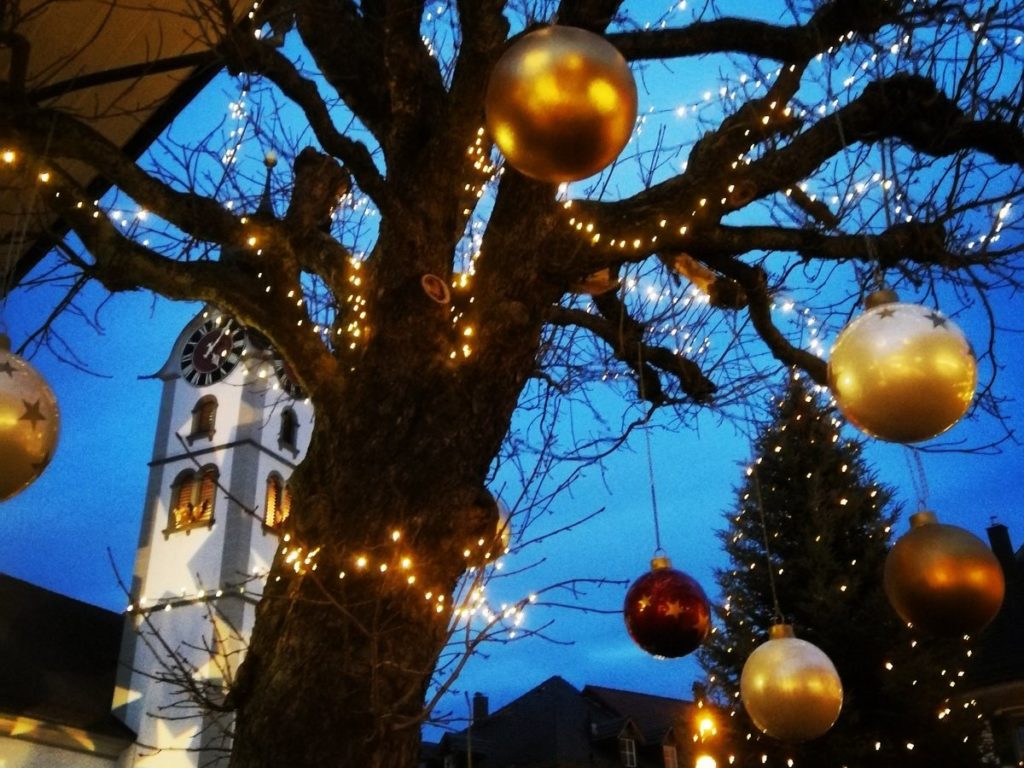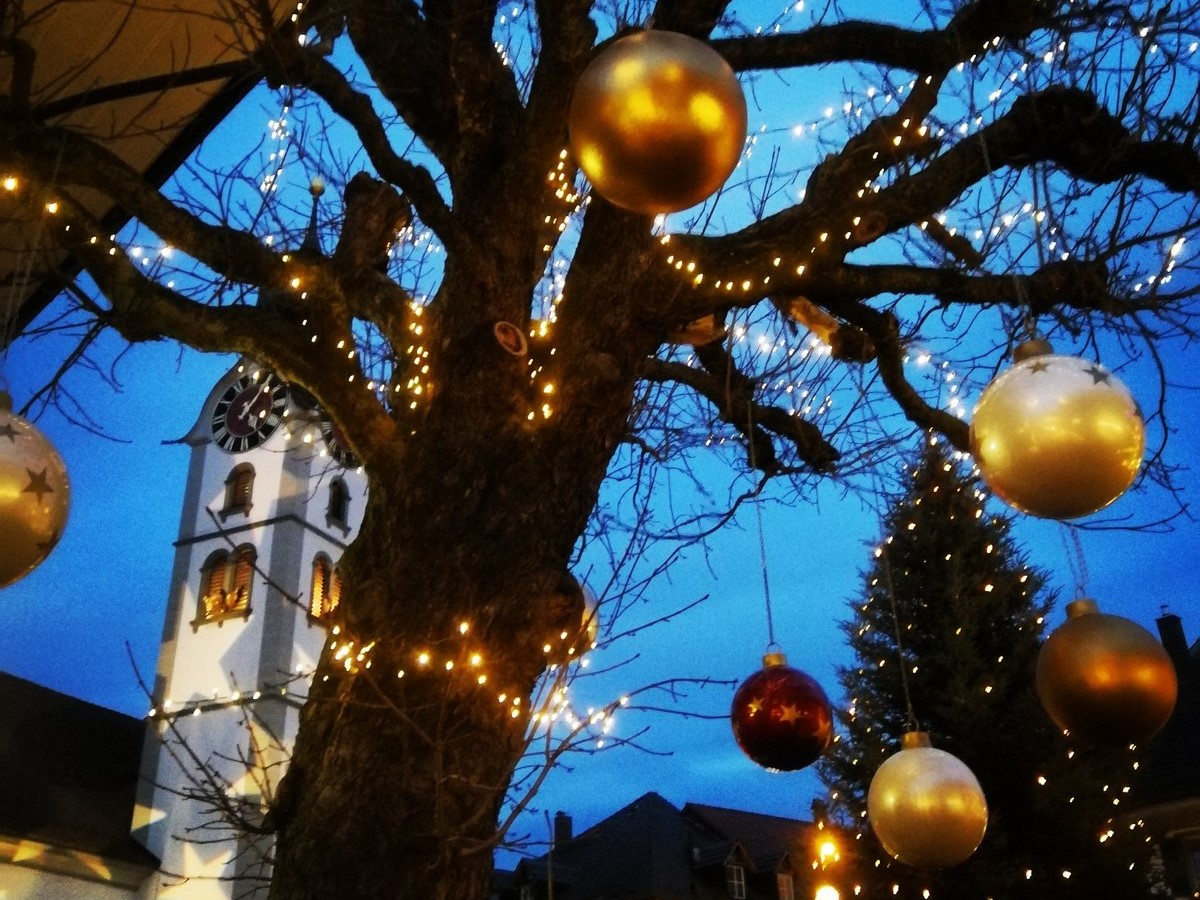 You might also like
10 hikes in the Emmental that you should definitely try
10 reasons I love "my" Emmental (and you will too)