One of the questions I´m often asked is whether we have time to have a date night with my husband when we have three children. Unfortunately, the answer is no. I have to admit that we haven´t yet tried to call a babysitter for our children while living in Switzerland. I think our sons would certainly appreciate this adventure, but our youngest is very shy (er, a strong euphemism here) in interaction with unfamiliar people. So we have date nights while being in the Czech Republic for holiday and the grandma can take care of the children during that time.
In any case, I myself sometimes succeed to get away from the children and go out with a friend. Our favorite place has become the Café Fisher in neighboring village of Ersigen, where we can get by a pleasant walk.
We´ve been there recently for a beer, but this time we decided to try out the dinner menu. We came in at half-past seven, and although the cozy restaurant was far from full, most places were reserved for the evening. Fortunately, a free table left behind for us at a window where we were sitting last time (we'll probably make a reservation next time 🙂 ).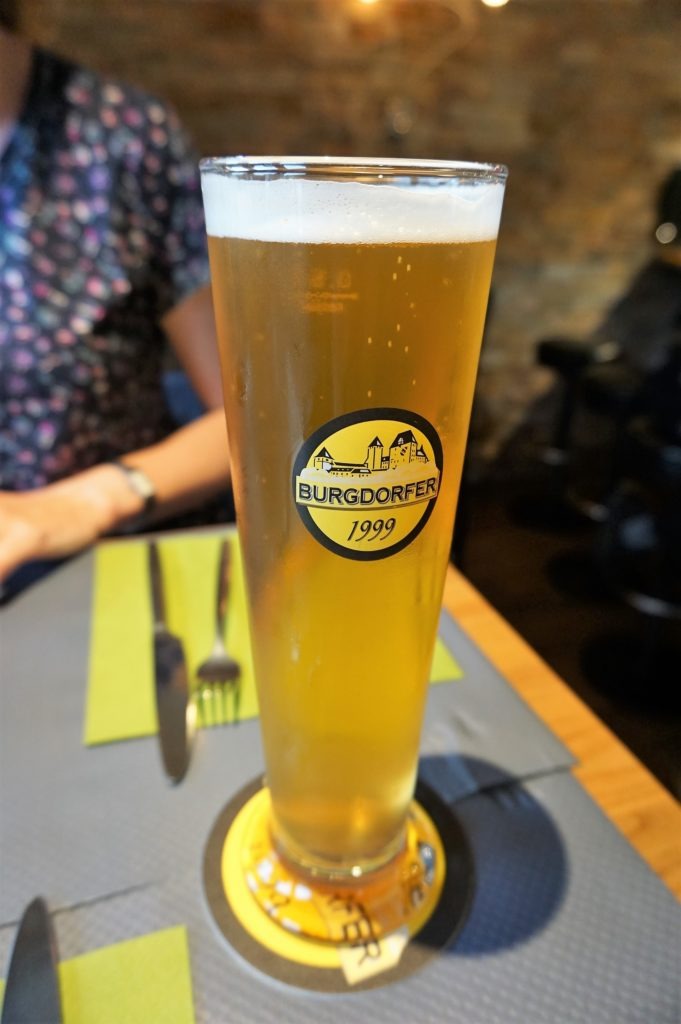 The menu at Café Fischer is not a mile long, but one has a problem to decide what to order. I´d rather taste everything. We started off with a beer, as usual, then I ordered the Club Sandwich "Santa Barbara" while my friend ordered a Salad plate with asparagus and egg. And during the wait for food was time for selfies (this is our apologies to other guests and staff they had to look at two crazy mamas 😀 ).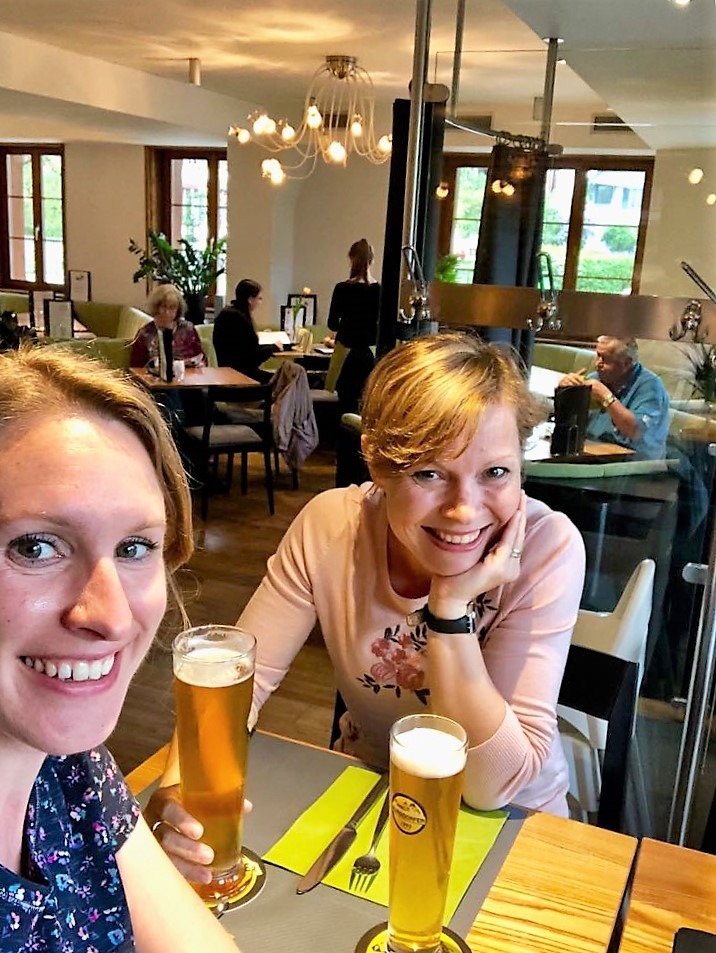 My bikini-body attempt has blurred when I saw the portion they brought us (I know I should have chosen the salad 🙂 ).
Finally, we did not resist ordering the dessert we had tried last time. The caramel shortbread with chocolate icing is really delicious.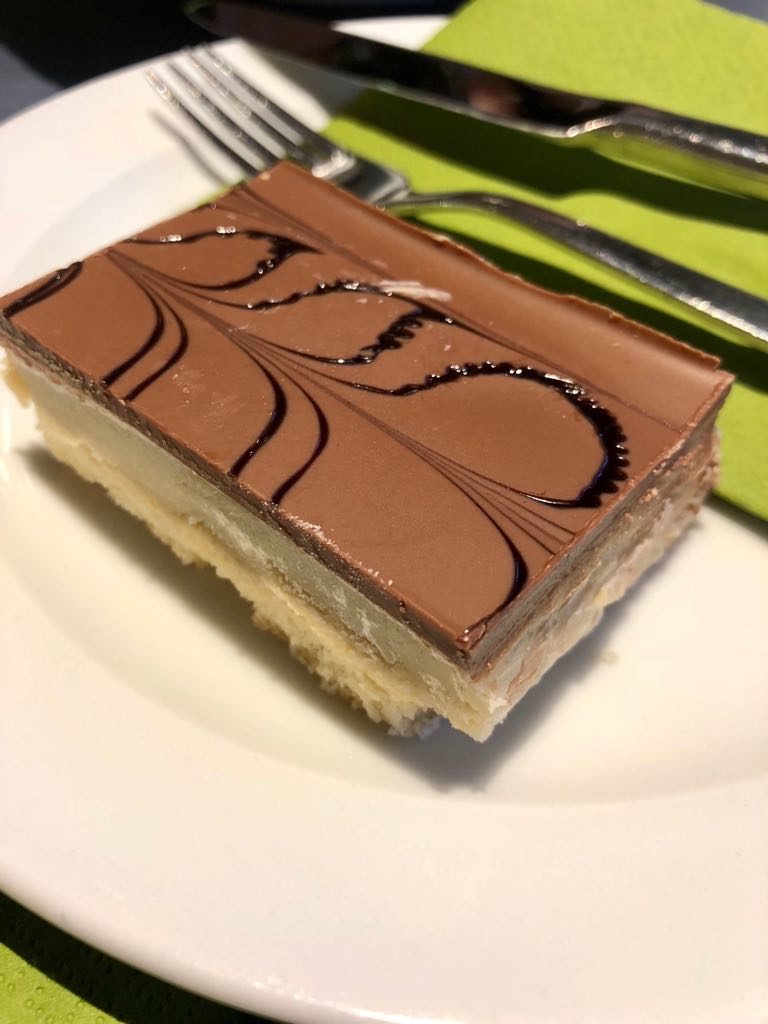 I'm no foodie blogger, so I'm not going to give you some in-depth culinary review here. The food is just really tasty. The pleasant and cozy atmosphere of the former farmhouse, nice and smiling staff and pleasant prices contributed to the good impression. The food doesn´t cost an arm and leg here, and the portion is more than sufficient. (I have already heard about a restaurant where you will pay 100 francs for a three-course meal, and you leave hungry). This is definitely not going to happen here!
At Café Fisher they also think of small customers. Children's high chairs and children's menus are available here. In pleasant weather, you can sit outside. And now the most important: where can you find Café Fischer? It's nothing complicated. In the village of Ersigen, right next to the main road (parking is possible right next to the restaurant). Directly across the way, there are a bakery and a patisserie Fischer, which is also worth a visit if you like fresh crispy bread. Maybe your children come here sometimes too. Our son was here with his school class last year when they could prepare a traditional pre-Christmas pastry Grittibänz under the guidance of Mr. Fischer, the owner. And before the Easter, they came here to make their own chocolate Easter bunny.
I hope you enjoyed my restaurant tip. If you don´t want to miss any of my recent posts please sign up for my blog in the top right-hand corner of this page. Thank you. Be sure to follow me on Facebook, Pinterest, and Instagram. And of course, I look forward to reading all your comments.
PS: This is not a sponsored post. This means that the opinions are my own and no one paid us for this review (and dinner) But if that were the case, I wouldn´t mind of course 😀