Maize mazes have become an outdoor family fun over recent years. And why? Probably because it's a nice activity for kids that make them disconnect from modern technology for a while and make them move. Just two mazes are open until 28.10. for visitors at the Brauchbühl farm in Lützelflüh.
Getting there
Lützelflüh is located less than 30km northeast of Bern. Once you arrive in the village, keep driving towards the direction of Sumiswald. About 1km behind Lützelflüh, you will see the signpost "Maislabyrinth".
Opening hours and admission
Mazes are accessible 24/7. Entrance per person: 2 francs (there is a box at the entrance).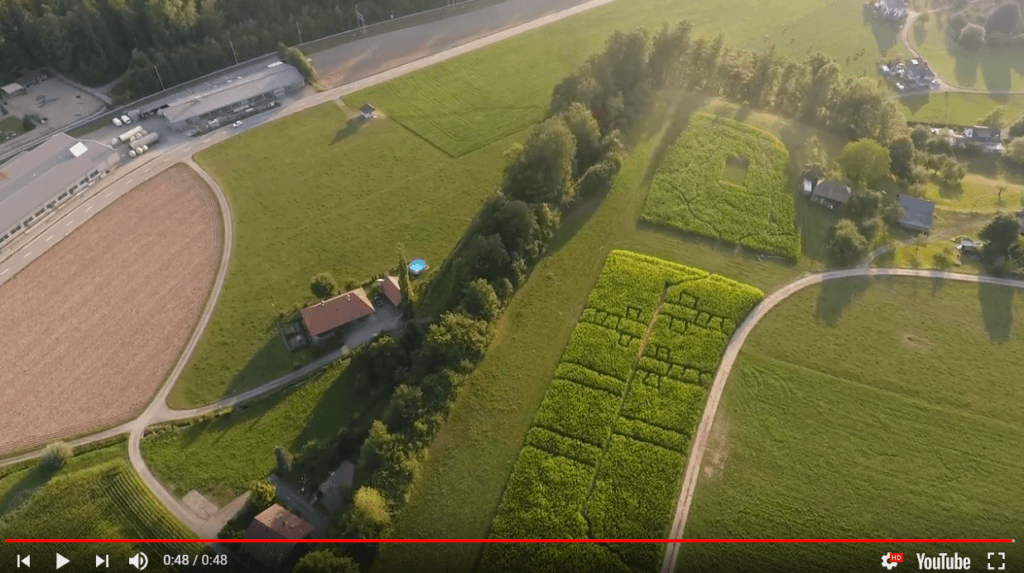 The first maze
We first entered a larger, "regular" maze. My husband said it was so regular that it was quite boring. But our children enjoyed running in it. In this maze, you will find boards with excerpts from Mark's Gospel.
The second maze
If the first labyrinth seemed very regular, in the other, unstructured, I even had a claustrophobic feeling for a while! :O That was when I really didn´t know where I was and instead of going out of the maze, I just entered the "courtyard" in the middle. But there is no where to lose – the paths in the maze are marked with a wooden bark.
Summary
Maize maze in Lützelflüh does not offer any interactive games or puzzles for kids, for which they will receive a reward (as I have seen on maize maze pages in the Czech Republic). But I liked it. If we want the maze to attract children for natural activity and disconnect them from computer screens, it's good that they don´t stare at mobile displays here. The maize maze in Brauchbühl is more of a place for relaxation and reflection. For someone boring, for some great place to just "clear your head".
Because you definitely do not spend the whole day in the maze, I recommend visiting the site with other places nearby. Perhaps by visiting Burgdorf and hiking the Flüeweg, visit the Affoltern im Emmental cheese factory. Or if you ride a bike around the Emme River, I recommend a detour here.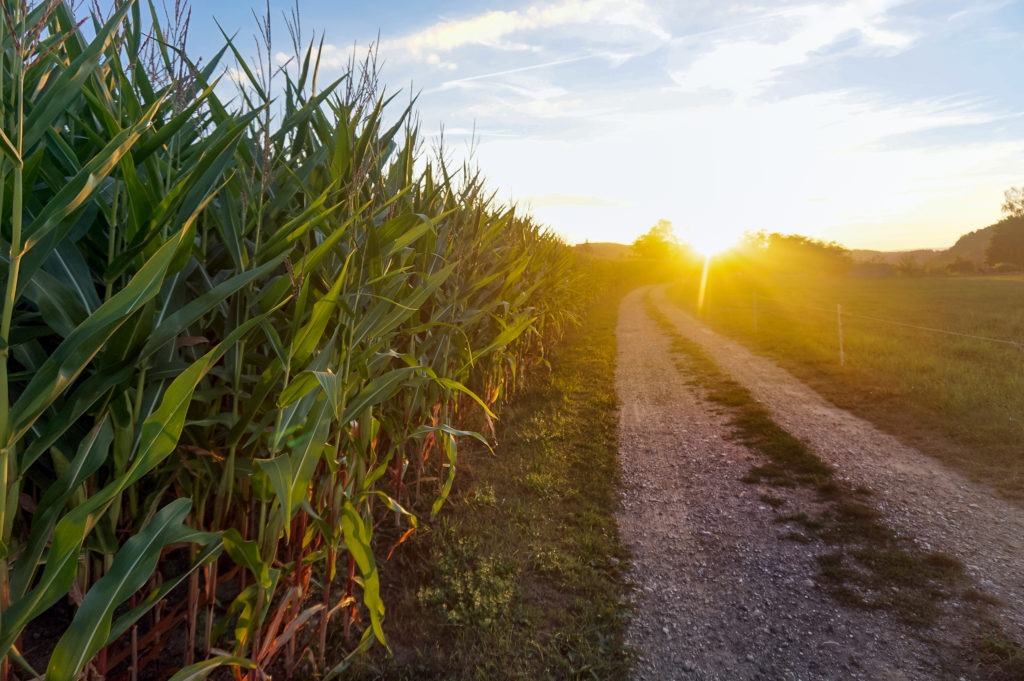 And what about you? Do you know about a maize maze, where is it worth to go? Send me your comments! And do not forget to share this post with others! And if you don´t want to miss any of my recent posts please sign up for my blog in the top right-hand corner of this page. Thank you. Be sure to follow me on Facebook, Pinterest, and Instagram. And of course, I look forward to reading all your comments 🙂