We got to Lenk "thanks" to our sons' ice hockey tournament. Maybe you remember that we were here in the summer when we hiked from the Simmen Falls waterfalls to the springs of the Simme River. Even then, I wrote on the blog that I would like to come back here in the winter for skiing. So this wish came true at the beginning of February.
Lenk
Lenk is a small village at an altitude of 1,068 m. in the valley of the Simme River. This valley is surrounded by the Wildstrubel massif, which creates great conditions and wonderful scenery for both hiking and winter activities.
For our day of skiing, we decided for the Betelberg ski area, which is great for ski beginners and families with children. On the opposite side of the valley you will find the Metsch / Bühlberg area, which is located exactly in the middle of the Adelboden-Lenk ski area. An interactive map that you can find here shows the whole area and operating lifts.

Parking
Free parking is possible in the parking house right next to the Betelberg cable car valley station. If it is full, the friendly staff will guide you take you to the parking lot a few dozen meters further (towards Lenkerseeli).
Tariffs
Detailed price list can be found on the area's website. If you buy a ski pass online, you can save a few francs. Very interesting is the offer for families with children. Every Wednesday and Saturday you can buy the family day ski pass for 120 francs. If you own the FAMIGROS card, you will pay 105 francs instead of 120 on these days.
Skiing
For little skiers – Kinderwelt Stoss
In the middle station Stoss, there is an ideal place where you can teach your little ones to ski. Either you can entrust them with the care of the ski school instructors, or you can teach them yourself. Kinderwelt with three carpet lifts and playing elements is free for the public at weekends.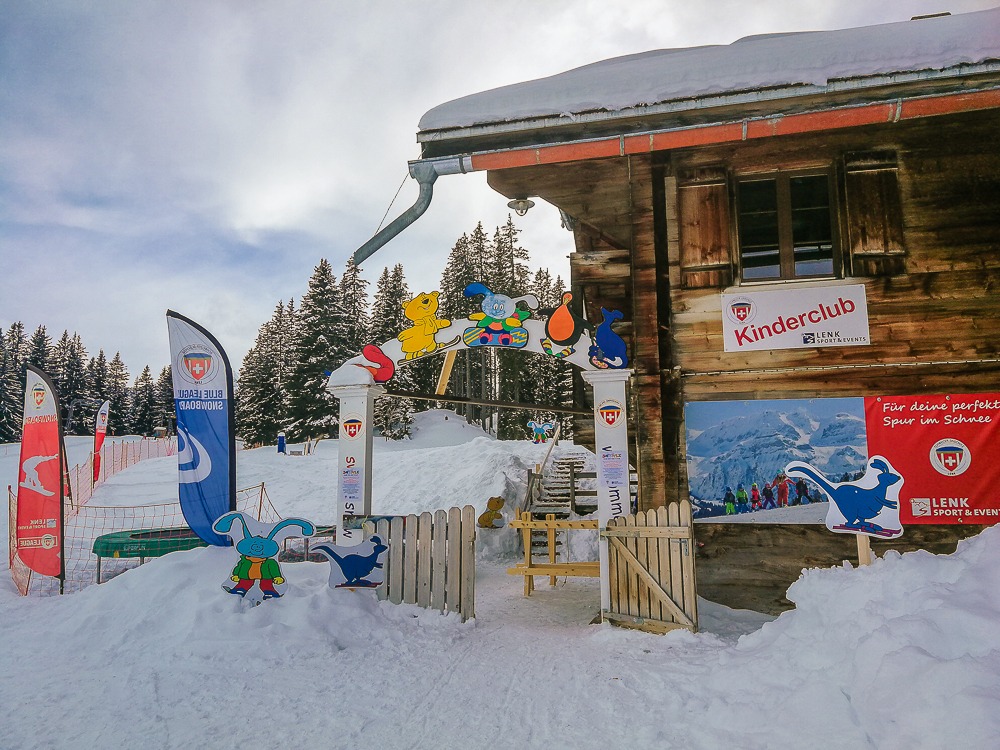 We were lucky to have been here during the Alles Fahrt Schii event. Children under the guidance of instructors could try for free not only skiing but also snowboarding. All equipment was available for rent free of charge. Our oldest used this occasion to get acquainted with the snowboard.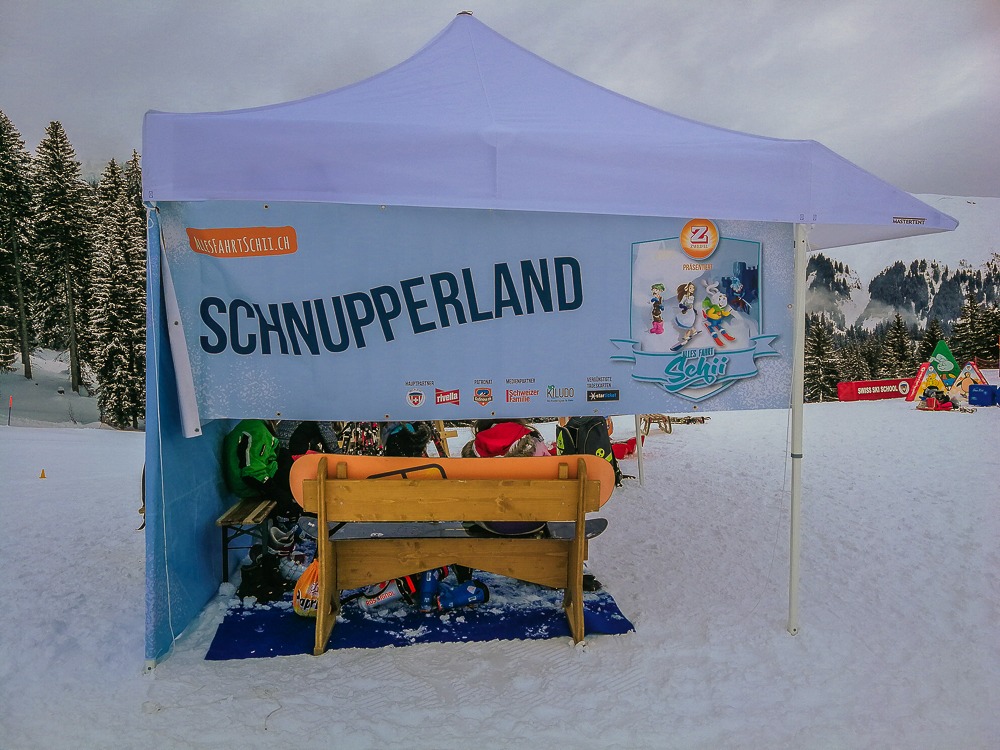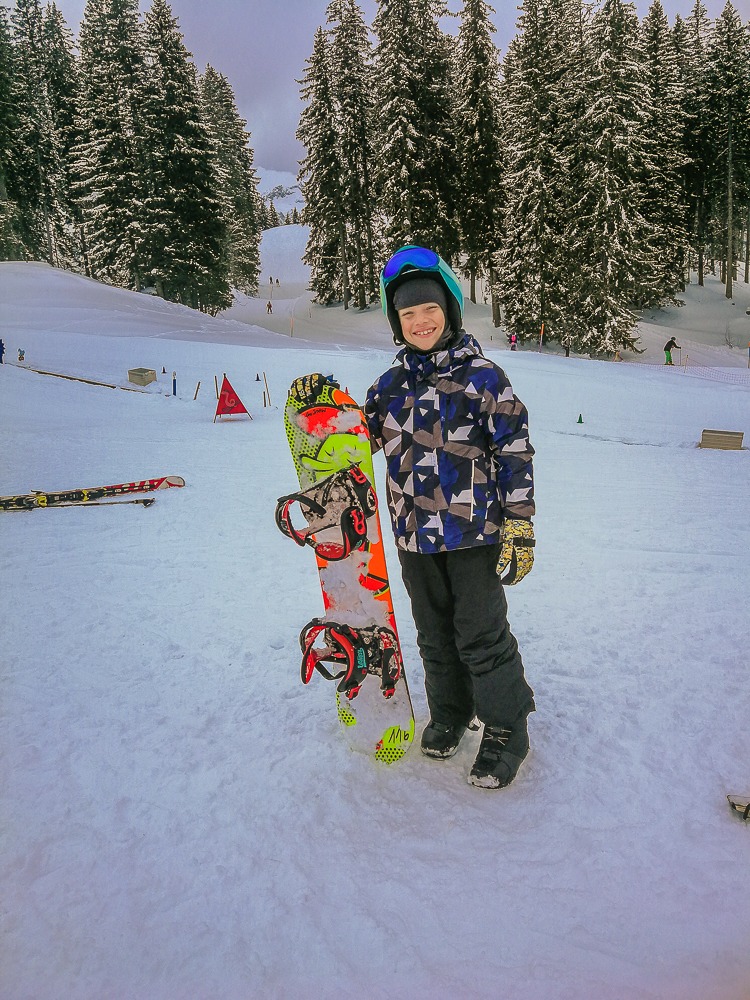 Stoss is really a good place for beginners. In addition to the children's area there is a shallow slope with a children's ski lift, just below is a slight Balmen ski slope with the T-lift. And when the children do not have fun anymore, you can rest and have something good to eat at the Berghaus Restaurant.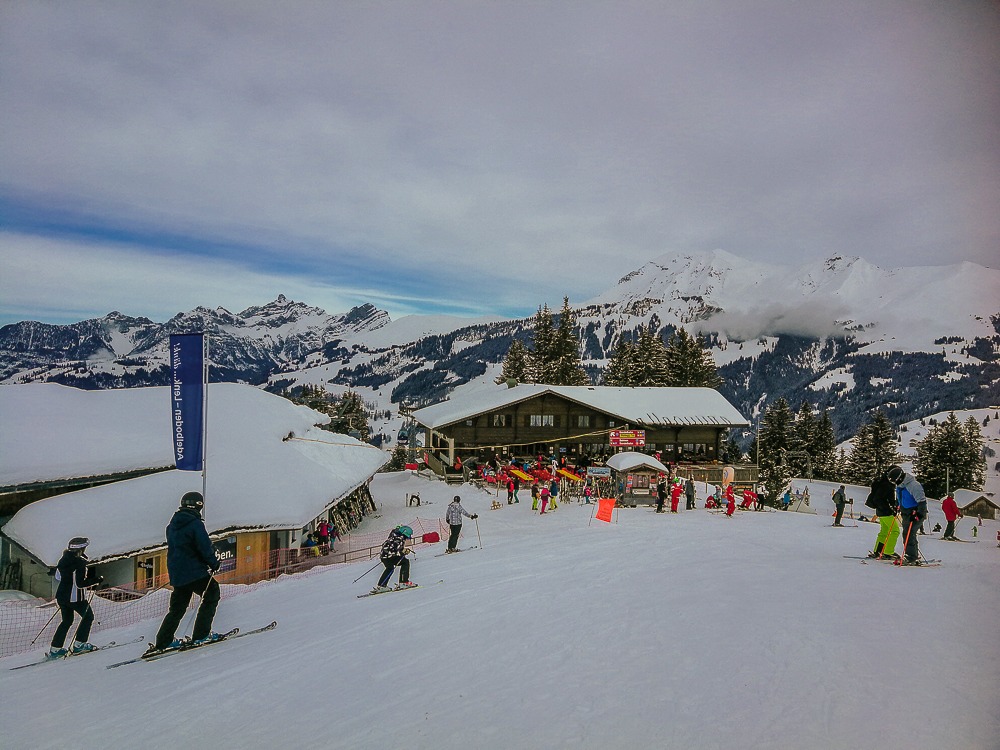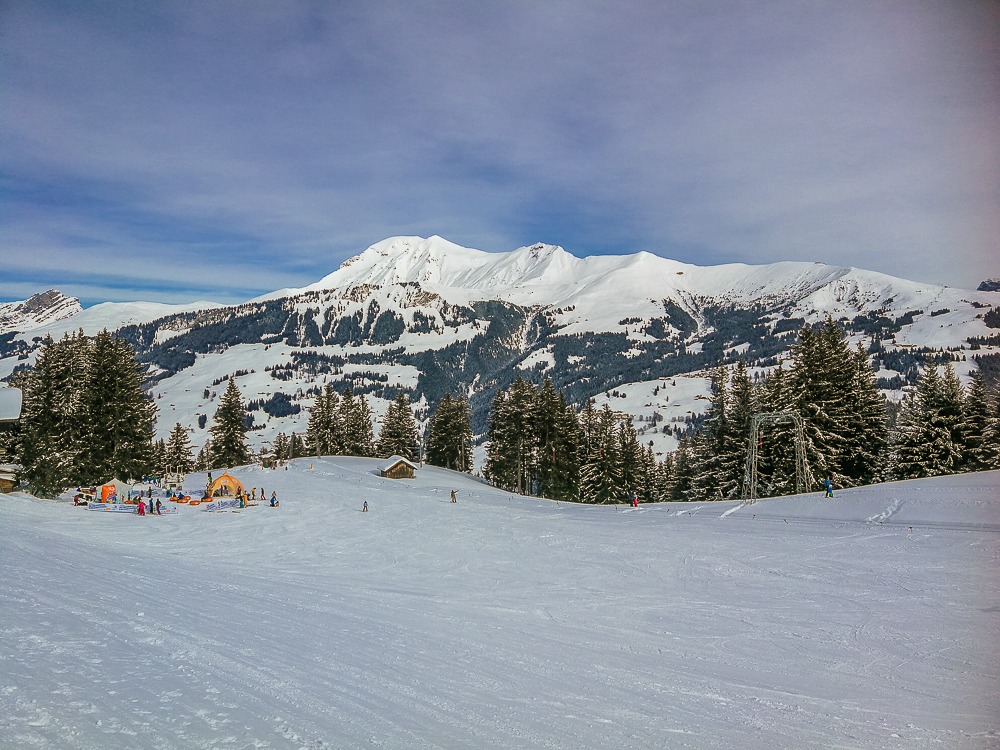 From Stoss, we then were skiing towards the valley station of the cable car.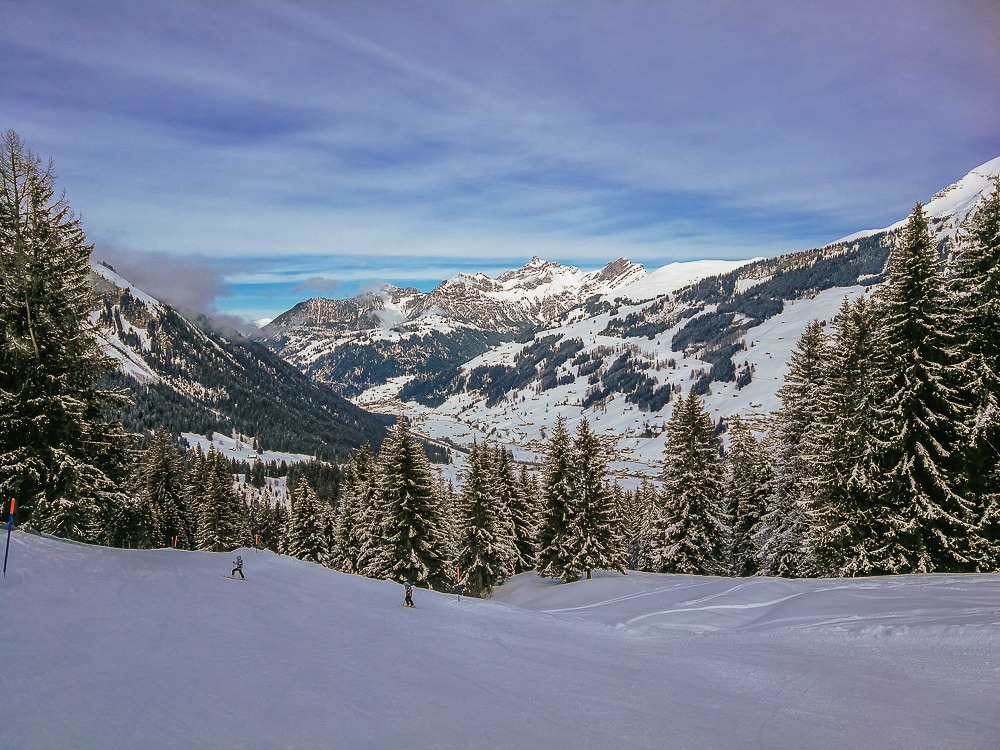 Leiterli
We also went to the Leiterli station up to nearly two thousand meters. There were wide well prepared slopes we enjoyed.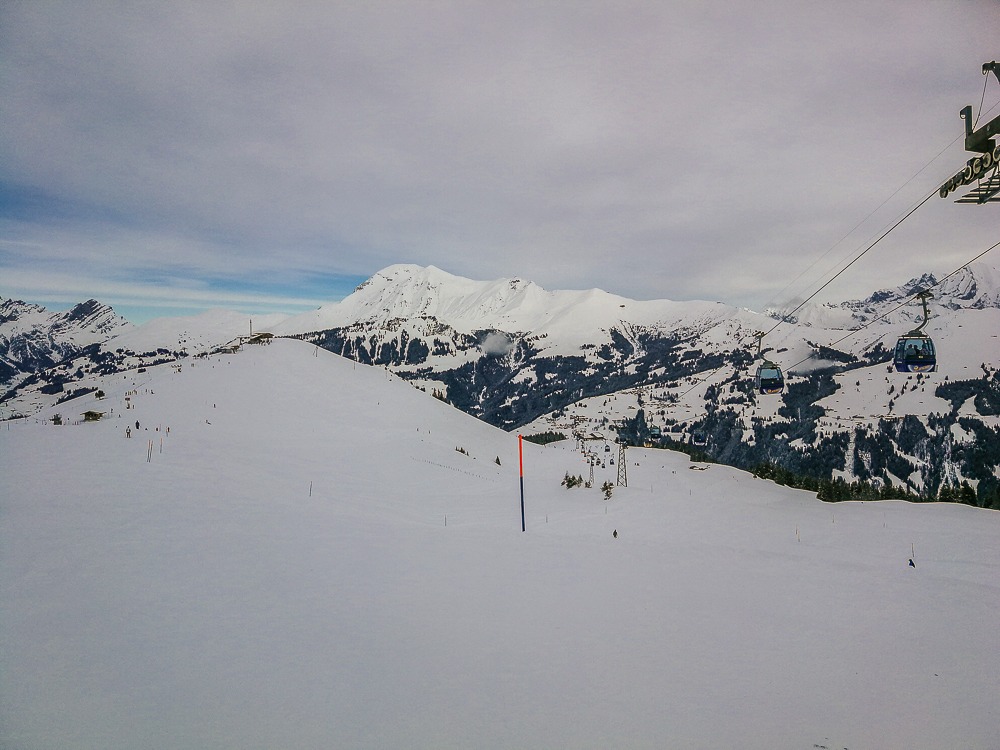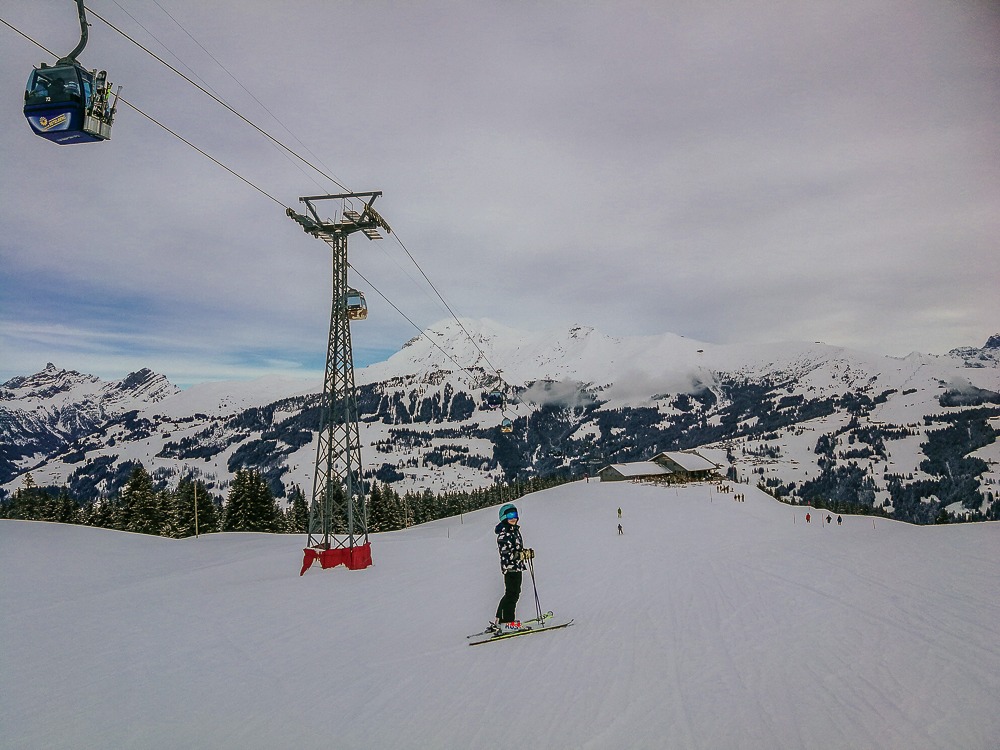 Other activities
Betelberg is a place not only for skiers. You can borrow sleighs here and take a six-kilometer or three-kilometer run. Or you can enjoy winter hiking along the marked trails.
Summary
Among the benefits, I would certainly recommend that it is a great area for beginner skiers. Prices for ski passes are quite reasonable and you do not expect any long queues on the cable car. As a disadvantage, I see that you have to take all the things with you from the parking lot. I prefer venues where you can calmly go for a forgotten gauntlet or spare clothes.