It is said that appetite comes with eating. I think the same thing applies to travel. But I had absolutely no idea that our children, especially our older two, would embrace that modified proverb so quickly. They ask almost every weekend, where we are heading for the next trip. Our holiday stay in Croatia has not yet ended and they were asking, where we would go on holiday the next year. Do you understand that? I do not know if we have ignited their interest in exploring new places, or we have just spoiled them by traveling too much.
Why we travel as a family?
For short trips, we like to explore Switzerland. Because we don´t know how long we are going to live here, we want to get to know the most sightseeing places in this beautiful Alpine country. We go on holiday to visit the destinations we just dreamed of because we did not have the opportunity to travel so much in our childhood. Or also to come back to some places because we liked them very much (Croatia, southern France).
We travel in order to expand our horizons. Because we believe that travel is a good way of teaching children about the world.
We want them to step out of their comfort zone. To learn how to handle various unpredictable situations. We want them to learn how to distinguish cultural differences, what and why is somewhere acceptable and elsewhere not. And especially to be together as a family, although traveling with children is sometimes challenging.
What if everyone wants something different?
Of course, I do not make the illusion that the children will still be happy with what trip or holiday we plan for them. Sooner or later they will have their own ideas about traveling. I confess that I have them too. I would sometimes like to travel without stress. Without having to constantly think about what I have to pack up. Do not have to plan trips, compare prices, look for parking, etc.
Sometimes I feel that you have to be permanently in some zen state (or just slightly drunk 🙂 ) to stay calm when you hear repeatedly: "I want an ice cream! I want to loo! When we go home? When do I get an ice cream? I'm thirsty! I'm bored! You don´t allow me anything! Even an ice cream! Why do we still have to go somewhere? "
And do not be eternally tired of constantly repeated instructions: "Do not give him a shove! Do not bite him! Do not pinch him! Behave yourself! You eat like a pig! Do not touch it! Do not put your dirty fingers in your mouth!" etc.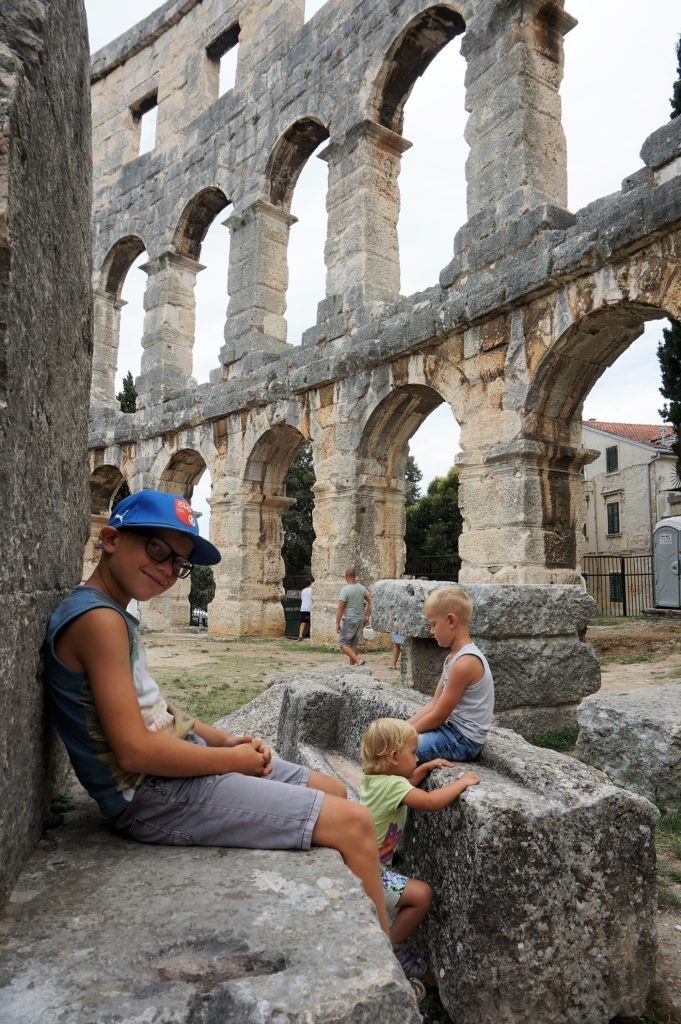 But to get back to the original question: Can you spoil kids by travel?
I know every parent wants to make their children happy. Travel is still the greatest way to enrich our children's life. Travel is a real-world education – it helps our children to understand the world and their place in it. This can't be taught in the classroom.
Although I can't quite remember what my favorite toy was when I was seven, I do remember visiting lots of castles in the Czech Republic, the first tasting of seafood in Croatia, the first fondue in Switzerland, the natural beauty of seaside. And I believe that this kind of memories will also our children recall from our family travels!
And what about you? How do you see traveling too often with children? I´m looking forward to reading your opinions!