In the middle of January, we (our daughter, I and my friend) went on a long-planned train trip. I knew that at that time the male part of our family would be skiing in Austria, and I wanted to think of something special for us.
In the booklet of the local transport company BLS, I found a tip for an interesting round trip. But I when was told the price at the train station (176 francs!), I swallowed hard, thanked and headed to our municipality. Do you ask why the municipality? I went there to ask if the Tageskarte (day passes) were still available.
Traveling through Switzerland with the day pass
The day pass ("Tageskarte" called in the German part of Switzerland) is a one-day ticket that allows you traveling across Switzerland with all 2nd class trains, buses, boats, and some funiculars at a reduced price!
They are available at every Gemeinde/Commune, a local municipality. They are intended for residents of a given village/town and typically cost 45 francs. Smaller villages have units of the passes per day available, cities have dozens. Mostly, the municipalities have on their websites the number of Tageskarte's available for a particular day.
Day passes from the municipality don´t need to be marked at the station.
The second option to get your Tageskarte is to watch the promotions of some chains (Coop, Interdiscount, Fust etc.). They have them a few times a year on offer for 49 francs. They are not limited to the date of use, only with the expiration date. These are not linked to your address and must be marked at the station.
For more information, please visit: https://www.tageskarte-gemeinde.ch/en-us/
Our itinerary
We set out for a trip early in the morning by local train to Bern. From here, we continued with the RegioExpres Lötschberger over a 100-year-old mountain railway to Brig. We had to change the train here and through the Rhône Valley, our InterRegio headed for Montreux. Here we took a 2-hours break before getting on the GoldenPass MOB Panoramic Express. So we got from the Vaud Riviera to Zweisimmen. From here we went back to Bern.
Timetable
You can find a timetable in the BLS booklet or on the BLS website. But there is no need to stick to it, the lines run roughly every hour, and they connect to each other so you can make a longer stop of two hours in Brig or Gstaad instead of Montreux.
Lötschberg
While in the area of Bern were no sights of snow, at 1,100 meters above sea level in Kandersteg it looked like a winter wonderland.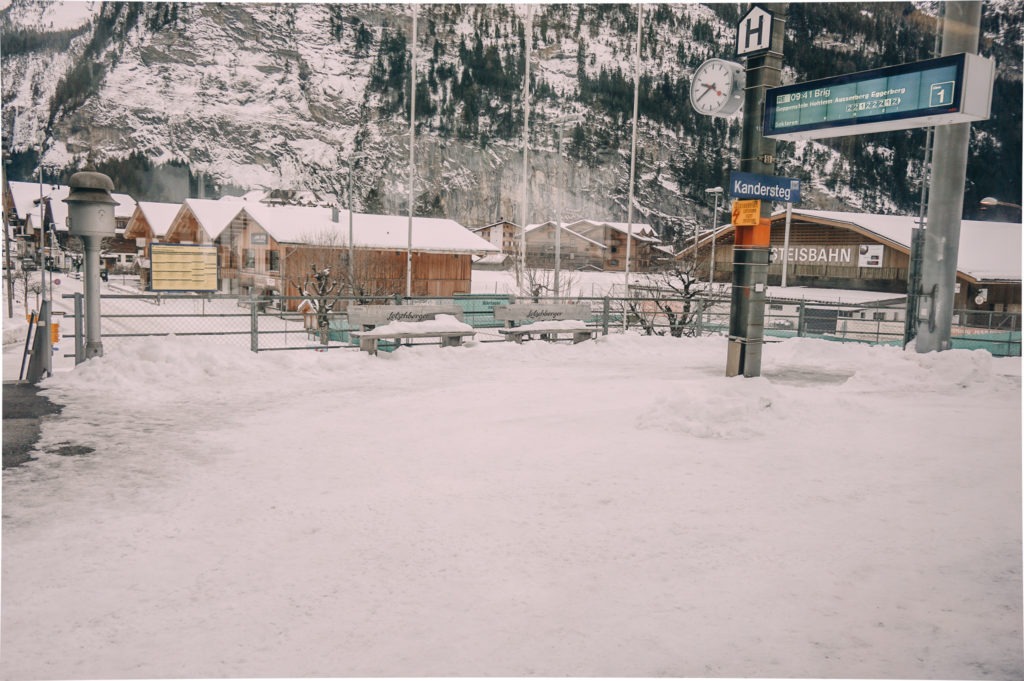 From the snowy Bernese Oberland, we got through tunnels to Brig, which is just on the border with Italy. Almost up to Montreux the weather was sunny, so we enjoyed views of the local vineyards.
We weren´t greeted with the best weather in Montreux (but, you know, it has to rain on the Swiss Riviera sometimes 🙂 ). Here was our plan to have a two-hour break. We didn´t mind the rainy weather since we headed to the small museum Queen The Studio Experience (you could read about our visit in my previous post).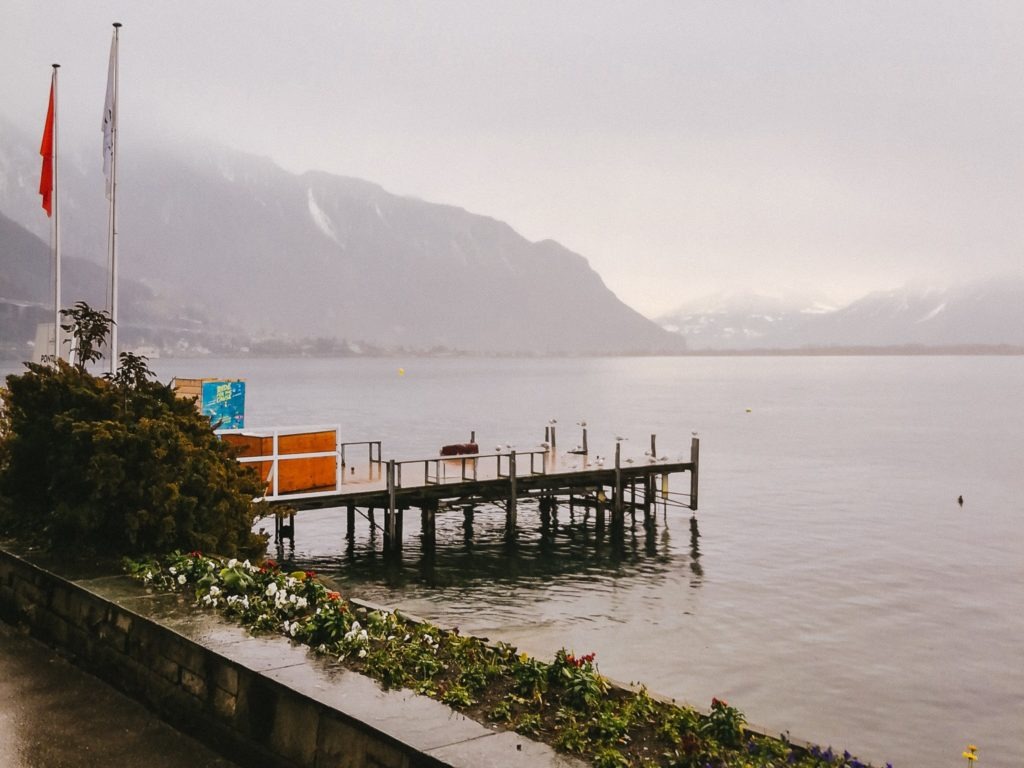 Golden Pass MOB Panoramic
When we got back to the station, we were really surprised. We knew we were going to take a ride with the GoldenPass MOB Panoramic train, but we didn´t have any idea, that a special Belle Époque train would be dispatched for our time. Pure railway romance combining the ambience of the thirties with modern amenities.
This train leaves Montreux only twice a day (at 8:44 and at 13:44), there is no extra charge and you don´t have to make a seat reservation. Even though I would recommend it, especially if you are traveling on a weekend.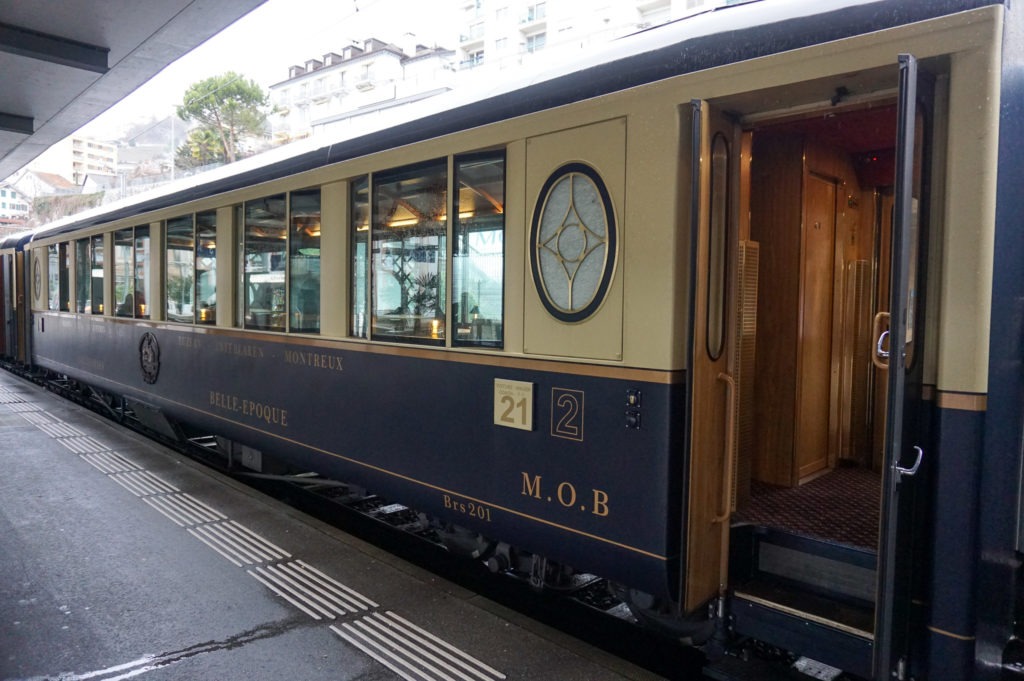 In this beautiful wooden carriage, we didn´t meet neither Hercule Poirot nor Willy Fog but one fellow Czech, thanks to whom our journey passed quickly through the pleasant chat. So, Marek, if you read this, we hope you've reached the destination of your trip and that you are doing well 🙂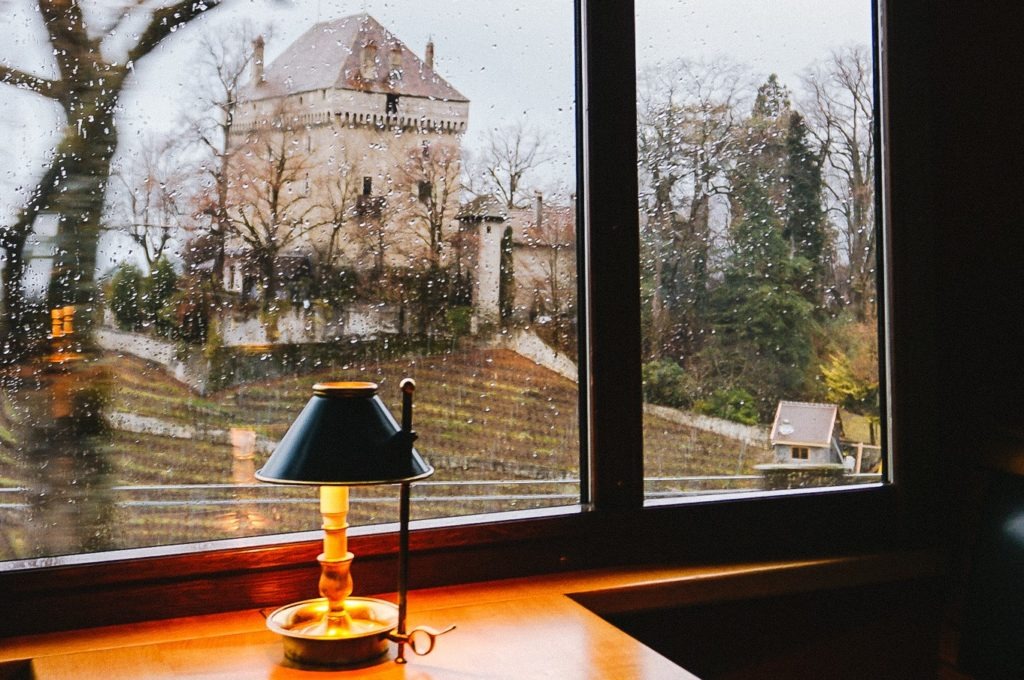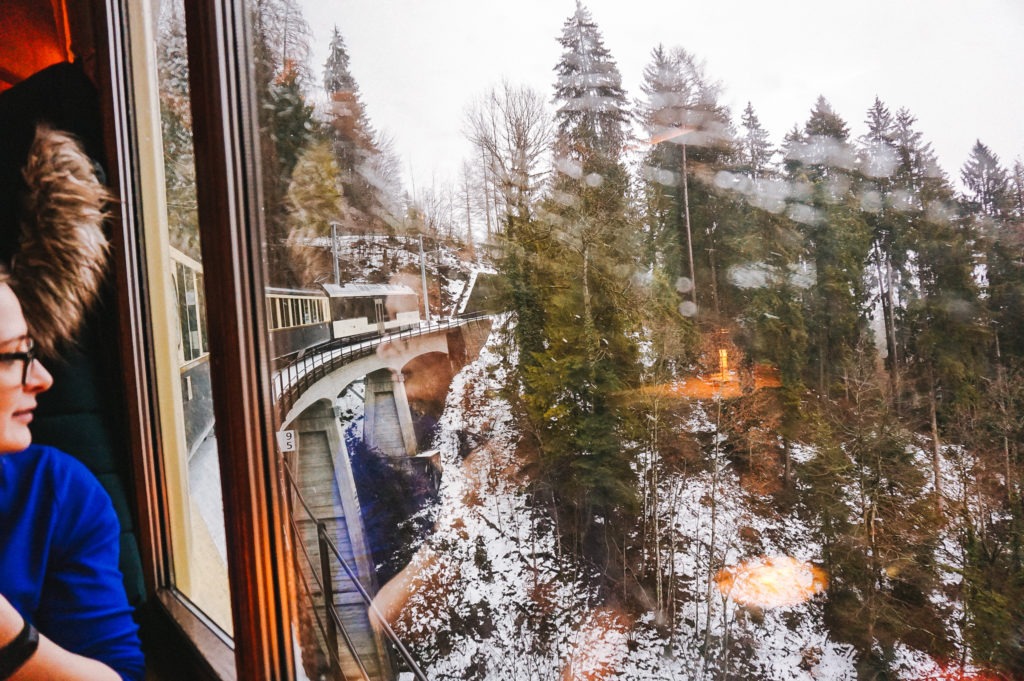 The weather gradually changed from the rainy and we suddenly traveled through the romantically snowy landscape.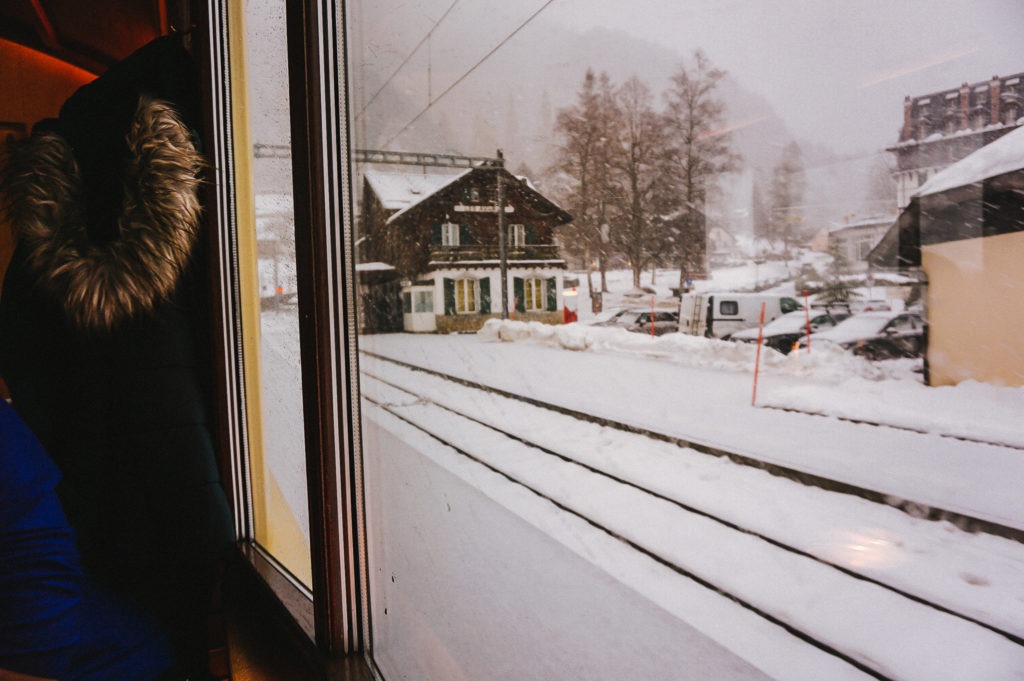 Zweisimmen
When we arrived at Zweisimmen, we had the chance to see the modern panoramic train. What a contrary, right? After a short walk in Zweisimmen, we got on the next Regio Express, which brought us back to Bern.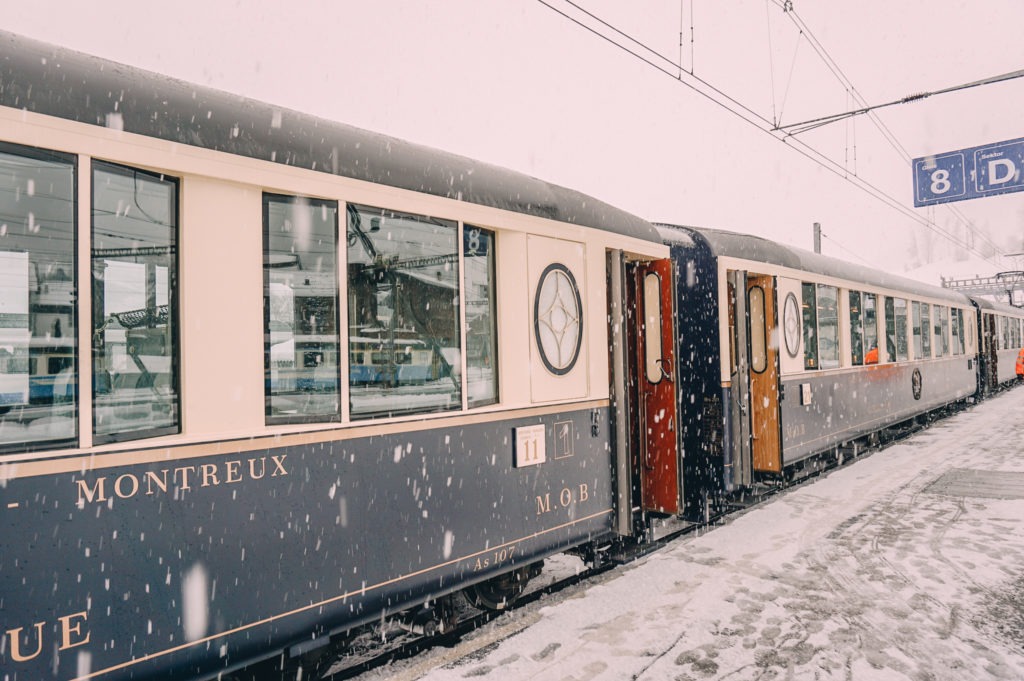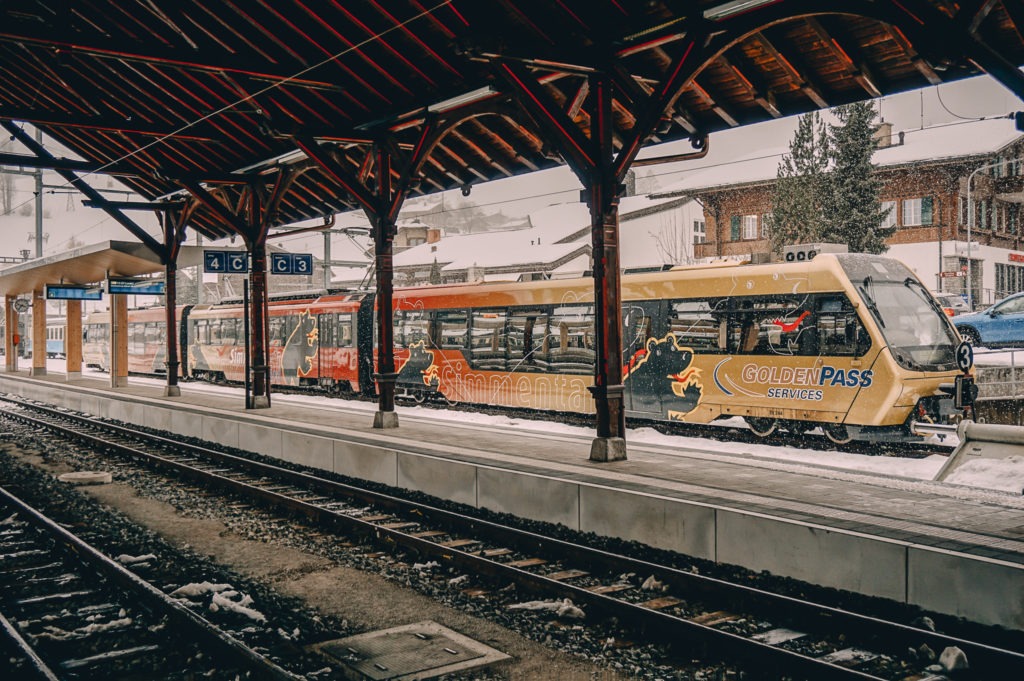 Summary
Before our day-trip, I was a bit worried about how our youngest would make the long traveling, but it was just fine. Mainly thanks to changes to other train connections, the changing landscape behind the window and the fellow travelers 🙂
The purchase of Tageskarte really paid off in this case. We traveled part of Switzerland for a fraction of the original price. And what about you? Have you ever used Tageskarte to travel through Switzerland? Which route would you recommend for the next trip? Send me your comments!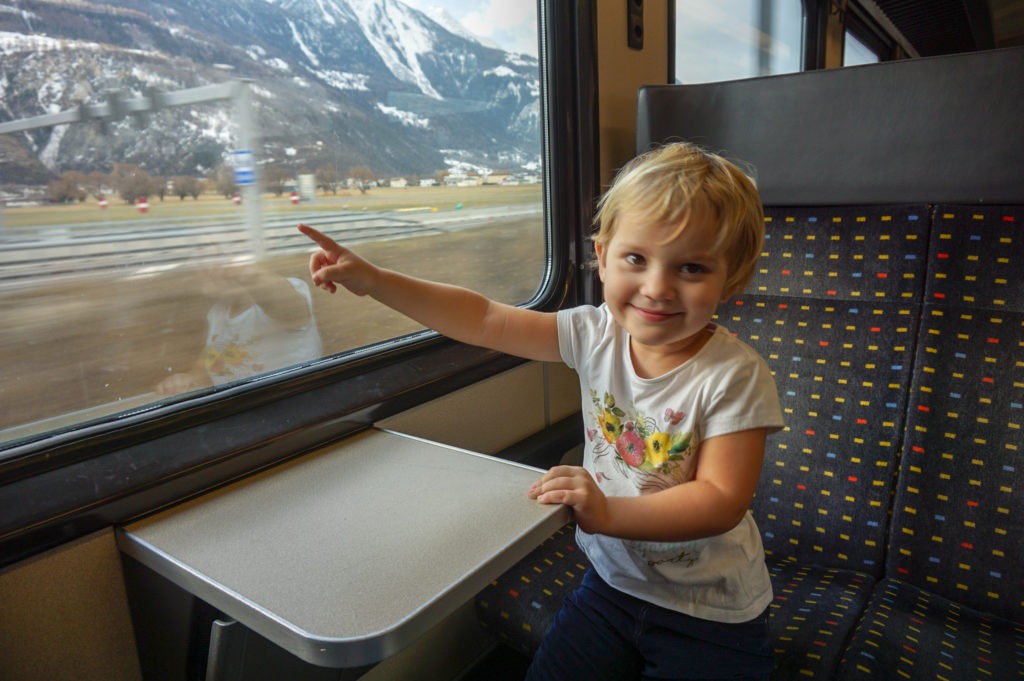 PS: This is not a sponsored post by neither our Gemeinde, nor SBB company that issues day passes, nor BLS, nor MOB. Well, if it were, I would not mind, of course 😉