Mostly, the hockey tournaments of our sons take us to nearby towns. Quite exceptionally, the tournaments take place in quite interesting locations. When I discovered that one of the pre-Christmas tournaments took place in the famous Gstaad, I was happy because we have never been here before. Unlike my husband who mumbled that it was a long ride (understand, the hour and a half is far far away for us 😉 ). In addition, our younger son had a tournament in Grindelwald the day before, which is also not the closest destination. Our friend made fun of us that it isn´t worth it to drive home and we should stay overnight somewhere in the middle of the two destinations 🙂
But we preferred the comfort of our own beds and we headed to Gstaad the very next morning. The lesser disadvantage of hockey tournaments is, that the kids must be in place an hour before the tournament begins. But what's the rest of the family supposed to do in this pause? At Gstaad, we decided to spend this hour walking through the town.
Update: January 2023 – We have visited Gstaad several more times since then for hockey and the weather was definitely better (and therefore better photos) than the first visit. Compare for yourself 🙂
Gstaad
Gstaad, a popular destination amongst high society, lies in the German-speaking part of the Bern canton. From the capital, it is less than 90 kilometers (about an hour and a half drive).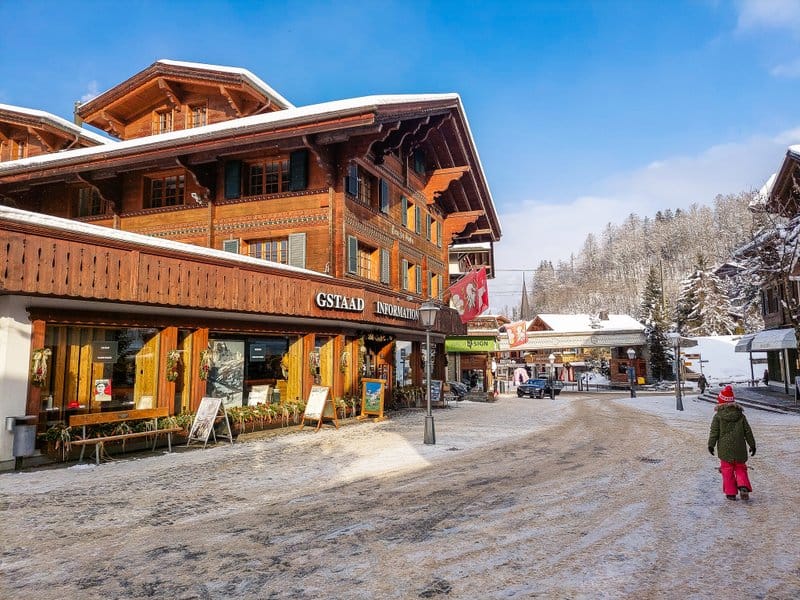 A pleasant walk through the town
There is not much to see in this small town, which has about 9,000 inhabitants. A few rows of houses and shops clustered around the train station form the town center. The most attractive part is its pedestrianized main street (Promenade) with high-end boutiques.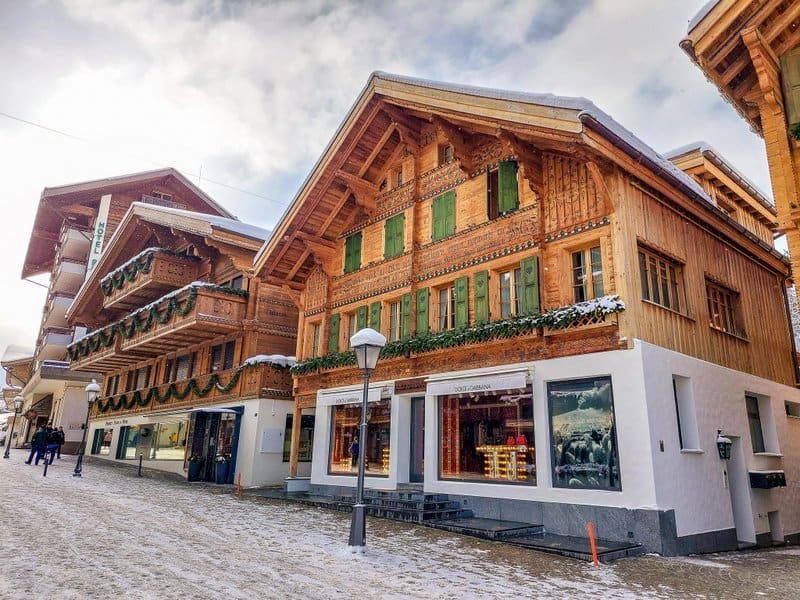 Besides them, there are charming wooden chalets (with shops, banks, restaurants, or hotels) in the alpine style.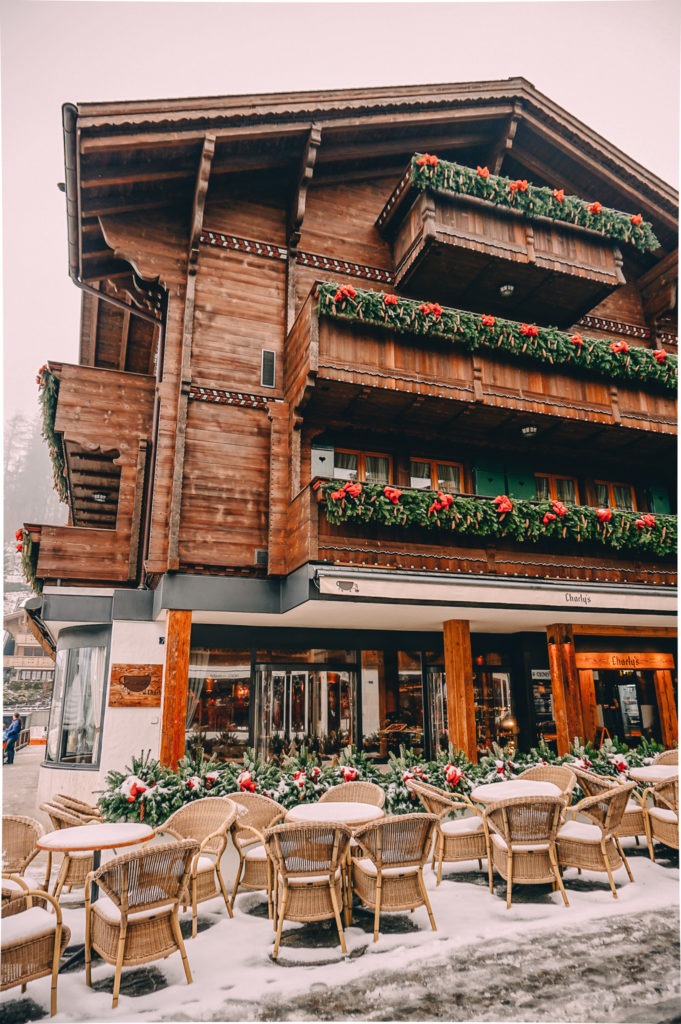 All this is overlooked by the Palace hotel which resembles a fairy-tale castle.
We were in Gstaad a week before Christmas, and here everything was cutely decorated.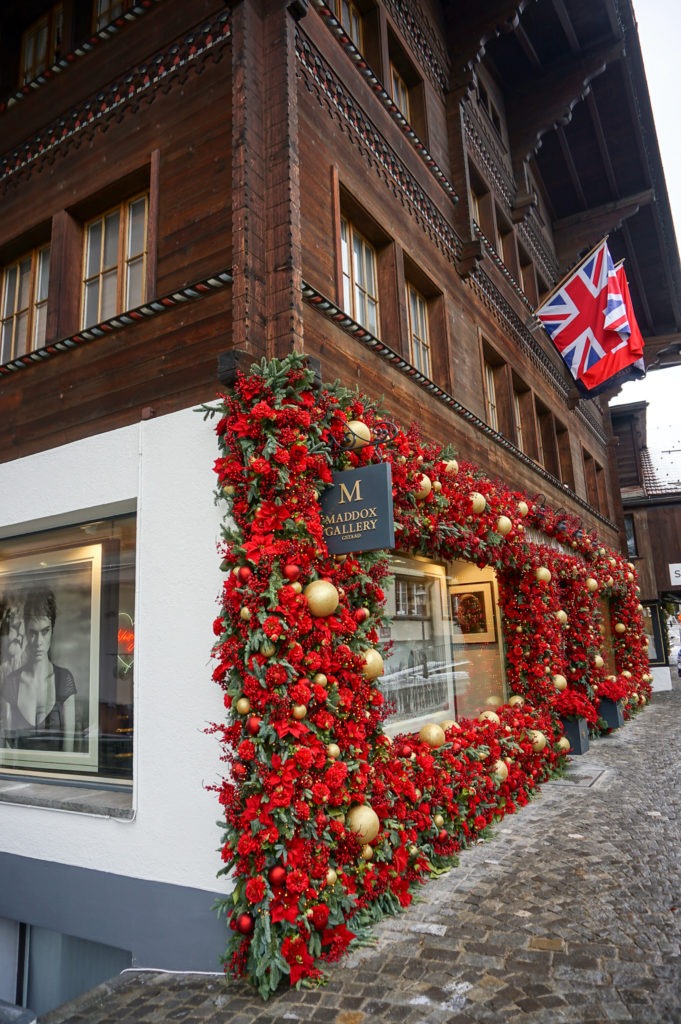 Why visit Gstaad?
As I mentioned earlier, Gstaad is a picture-perfect Swiss mountain winter resort. On the interactive map, you can see that the area offers several hundred kilometers of slopes covered by one ski pass.
In summer, the area is a hiking paradise. In the parking lot, I took a small booklet from the Tourist Office that lists the hiking trails in the area. You can head to the Eggli and Gsteig peaks, the Glacier 3000 in Les Diablerets, or Lake Launensee.
In summer, there Beach Volleyball Major Series tournament and the ATP Masters tennis tournament take place here.
Yes, exactly at this place where the ice rink is in the winter 🙂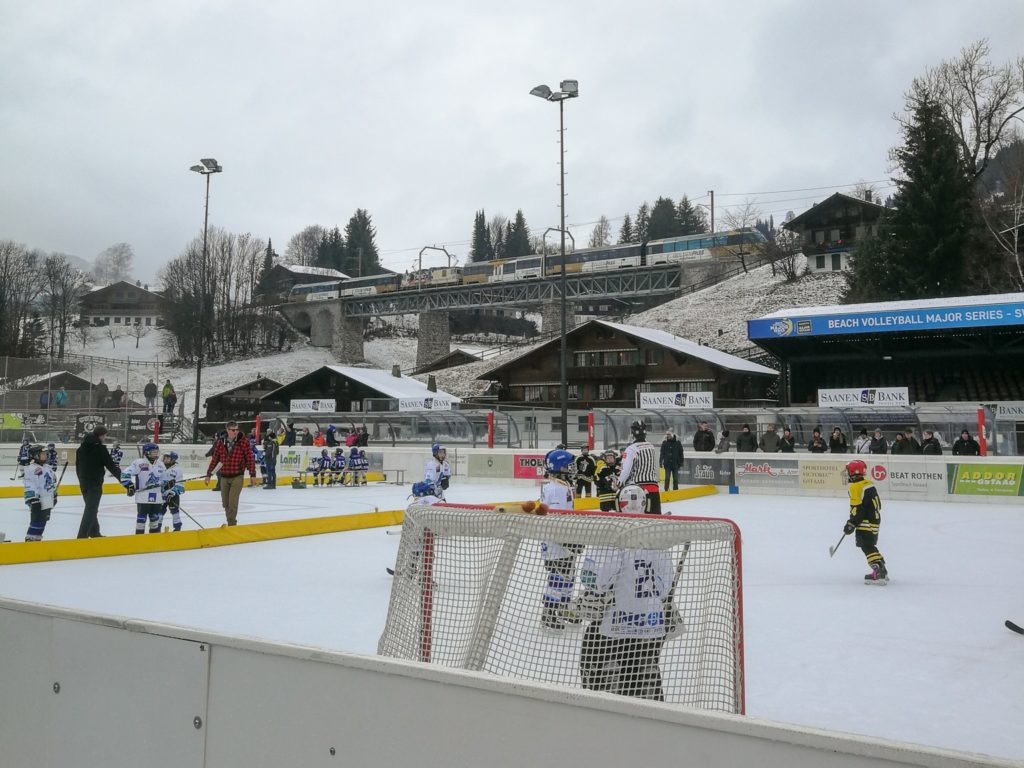 And what about you? Have you ever been to Gstaad? How did you feel about the visit? Send me your comments! And do not forget to follow our Swiss experience on Instagram, Facebook, and Pinterest! 🙂
Why not pin this for later?