As children slowly grow up and enter their teens, it becomes quite a challenge to capture their attention with something that doesn't make them turn up their noses and say, "That's booooring." I believed such a fun activity might be Foxtrail – a mix of the familiar scavenger hunt, a walk around town, and elements from escape games. Did it work? Judge for yourself!
NOTE: This adventure is a collaboration with Foxtrail Schweiz.
What is Foxtrail
Foxtrail is a fun mix of the familiar scavenger hunt combined with sightseeing of the city and elements from popular escape games. Unlike those, however, there's no time limit on how long you have to complete the activity. In order to get from station to station, you have to solve various forms of puzzles and discover cleverly hidden messages. Team spirit, cleverness, and wit will help you to do this. After our recent experience with AdventureRooms, we once again found that we had to work together as a family team, because one time it was the kids who discovered a station that was almost invisible to us parents, and the second time it was us parents who were able to correctly interpret the clues given.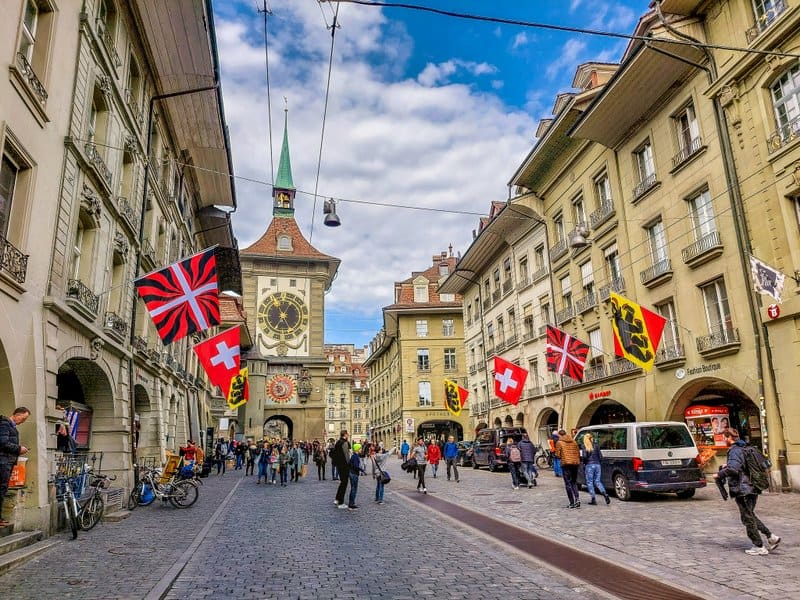 How it works
The Foxtrail must be booked in advance online here. You book a specific day and time slot, the route in Bern specifically from 9:30 to 18:00. It's better to book a few days in advance because the slots can fill up easily, especially during the weekends or school holidays. When booking, you can choose which language you want to play the game in, i.e. which language you will receive the game documents in (in the case of Foxtrail Bern Granit, German, English and French).
This Foxtrail Bern Granit costs CHF 32/adult and CHF 16/child aged 4-16. It is also possible to purchase a family ticket. This is for 2 adults and 2 children for CHF 79. If you have more children, you have to buy an extra child ticket. This price includes public transport in Bern (note: not valid on the Gurtenbahn and Marzilibahn).
Before you set off
After booking the Foxtrail route, you will receive starting documents in pdf in your email, which will tell you what to bring and where the start of the route is (coming with public transport is recommended). These documents include clues to some of the stations along the route and a helpline number in case you have trouble solving the clues.
IMPORTANT: Remember to print these documents in color and take them with you, including a pencil or pen. Also, don't forget a charged cell phone with internet access and a QR code reader.
Foxtrail Granit Bern
Start
In order to start playing Foxtrail, you scan the QR code that came with your confirmation receipt with your mobile phone at the start of the route (not before!). Then you follow the instructions on the website and start solving the first puzzle. Please make sure you get to Foxtrail on time. Also, don't forget to validate your public transport ticket.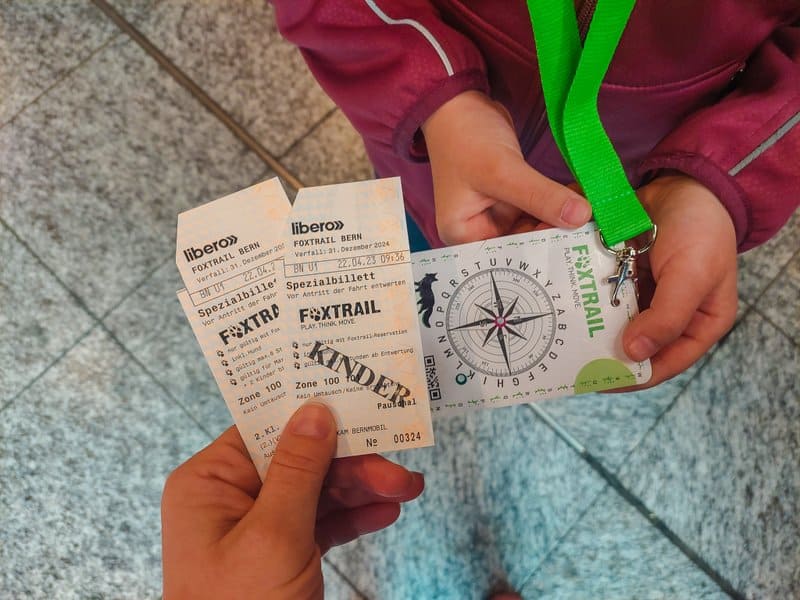 Trail
Of course, I can't show you the trail map because you'll have to figure that out for yourself by solving the clues along the way. All I can say is that you will be in the area of the wider center of Bern (Schönegg – Bärengraben Bear Park – Münster Cathedral – Zytglogge Astrological Clock).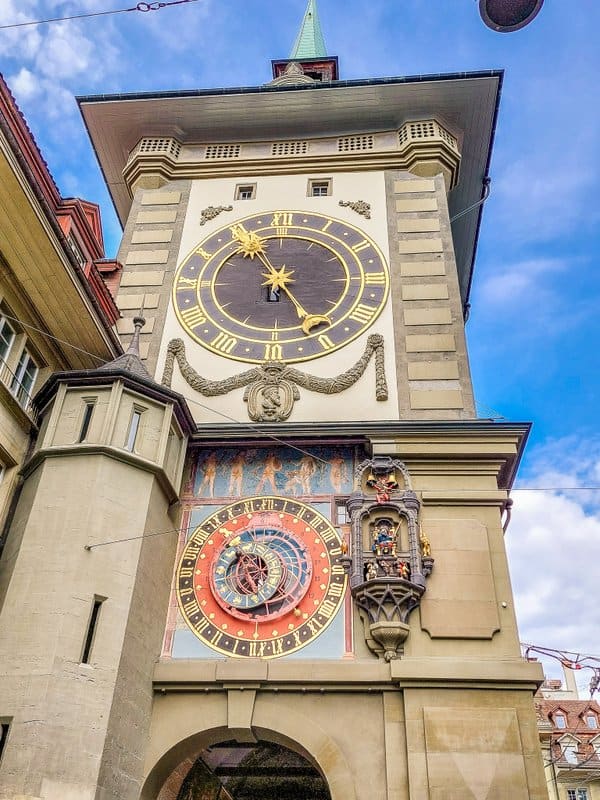 You should complete the trail in 2.5 – 3.5 hours. We did it in the advertised 3.5 hours, but we would have been faster if we hadn't stopped at the astrological clock and taken an ice cream break. We also happened to have one team even overtake us. There were also a few playgrounds along the way, but surprisingly we didn't linger on those at all, so busy were the kids looking for and solving puzzles.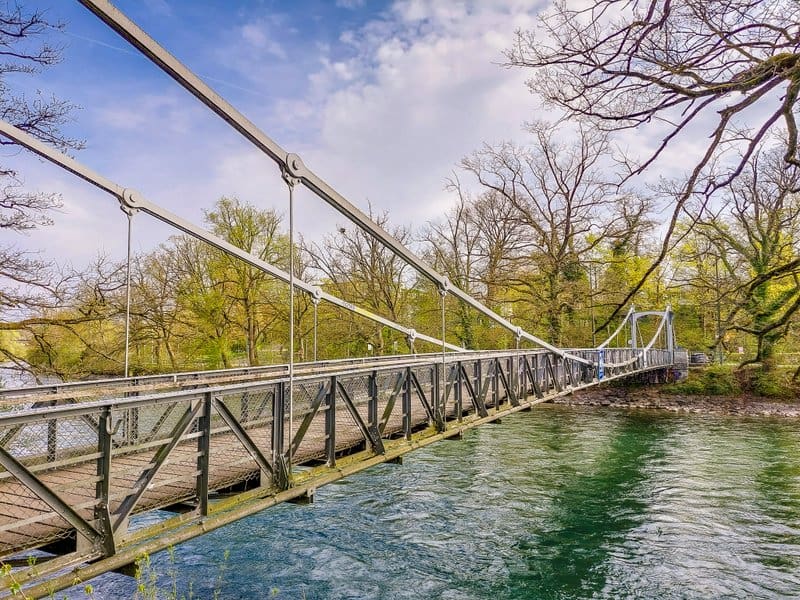 Our impressions
We tried Foxtrail for the first time and we liked it very much. The proof of this was that our littlest one immediately asked after the final station: "Shall we go again?". On the route through the center of Bern, we saw its familiar Old Town from a new perspective. While we are no pros at Foxtrail, we found the puzzles and clues not so tricky and followed them quickly (our younger kids were so excited they were almost always running between the stations). For our teenager, who set off on our adventure with considerable reluctance, Foxtrail was very much an "ice breaker" and he took the lead himself on several occasions, admitting at the end that he enjoyed it. So in this case, Foxtrail was a huge success. 🙂