As promised in my last blog post about how to spend 4 days in Puglia, such a unique place like Alberobello deserves a separate blog post. So this post is a photo guide to Alberobello, a UNESCO World Heritage Site since 1996.
Visiting Alberobello
Alberobello is about an hour's drive from Bari, the capital of Puglia.
As I wrote in my last post, the sole reason most people come to Alberobello is to wander the streets lined with 1,500+ wonderfully preserved and restored Trulli houses – the whitewashed round houses with conic roofs built without cement because they could be easily dissembled.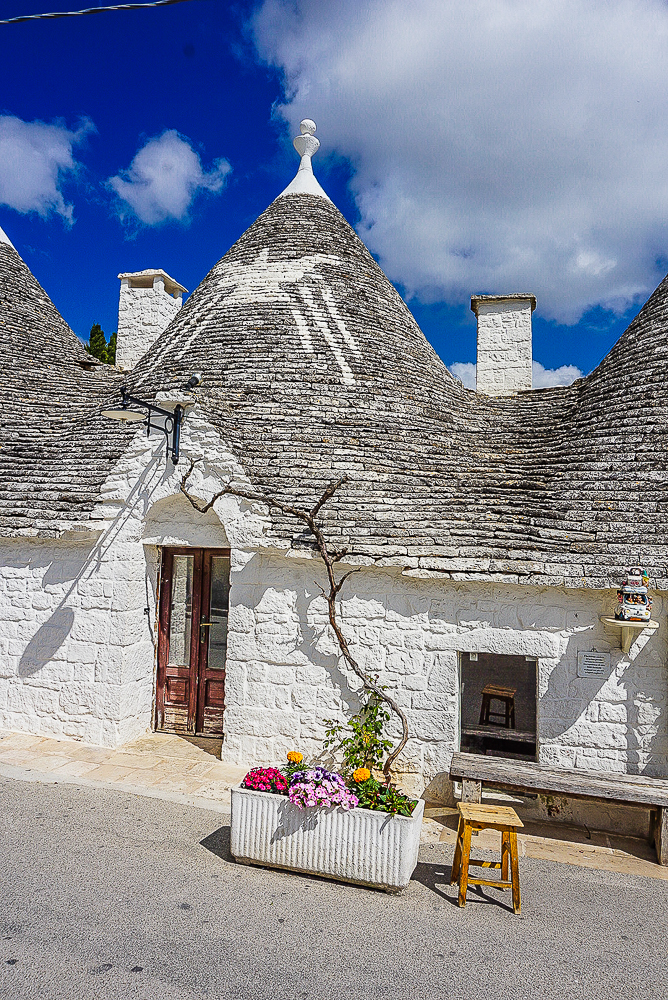 Rione Monti
The main part of the town called Rione Monti is the most touristic Trulli center with almost 1000 Trulli.
Since we had no map in our hand, we started the tour just outside the place where we left the parked car, ie at the Church of Saint Anthony of Padua and we walked slightly downhill through Via Monte Pertica.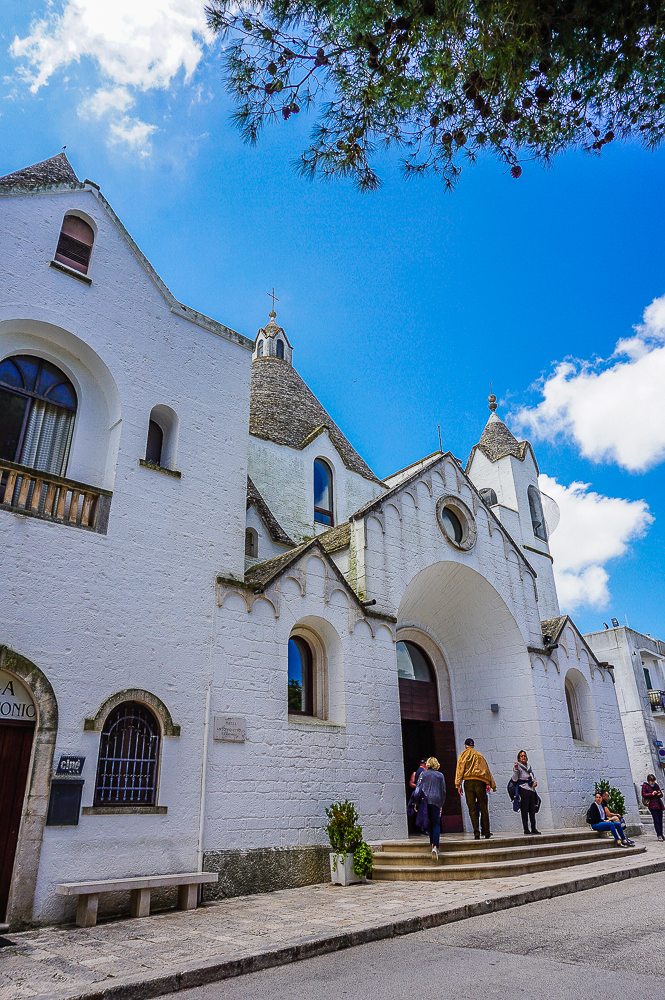 The town's 1,500+ wonderfully preserved and restored Trulli have evolved into souvenir shops, restaurants and, of course, accommodation for visitors.
Alberobello in miniatura
Most Trulli houses in this street are souvenir shops, but one of them is quite unique. At the rear, you can find "Alberobello in Miniatura" – a 1:50 scale model made by local craftsman Annese Orazio.
We were very surprised that the entrance is free.
Rione Aia Piccola
For a more authentic feeling, try visiting Rione Aia Piccola district, which has only half the number of Trulli.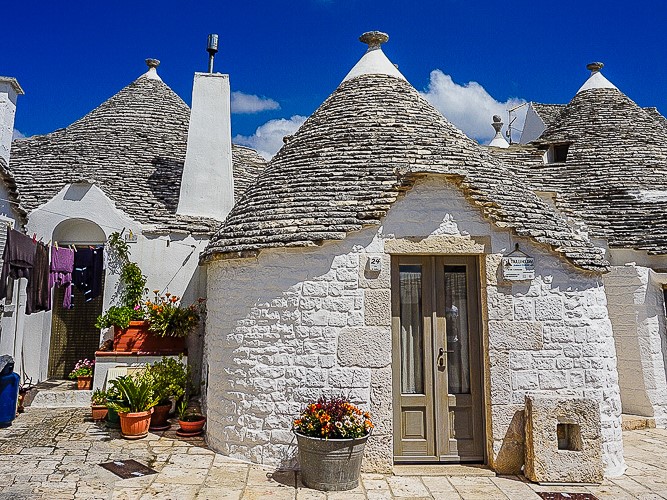 Panoramic Terraces
Some souvenir shops offer panoramic terraces with a free entrance with great views of the area. Try to find them and enjoy the moment!
We spent about 1,5 hour in Alberobello. My advice is: try to get to Alberobello before the crowds of tourists. We went here about 10 am and the streets were pretty empty (as you can see from my photos). About an hour later, there were people everywhere.
And what about you? Have you been to Alberobello? What's your experience?