I already wrote about the Day Pass, an unlimited ticket for traveling around Switzerland, in the previous post about a day trip to Zermatt. But I haven't yet described how we used the Day Pass for a day trip when my parents came to visit us in the fall. There were many options for where to go, but in the end, Lugano in the canton of Ticino won out because of the weather. In order to avoid the autumn drizzle a cold, we took the train south, as Lugano is primarily a spring and autumn destination for many Swiss due to its pleasant weather. Plus, in one day you have plenty of time to visit the most interesting places in Lugano and its immediate surroundings.
Lugano Day Trip – what to see and do
If you're heading to the Italian part of Switzerland and looking for the best things to do in Lugano, read on! But if you decide to spend more days in Lugano, here's an information-packed four-day itinerary with more great tips on where to go:
1. Funicular & San Lorenzo Cathedral
St. Lawrence Cathedral is easily visible from all over Lugano thanks to its giant tower. You will come across it almost as soon as you get off the train. Before you board the funicular that will take you to the center of Lugano, visit this magnificent Renaissance building, located just a few steps from the station. If you're looking for Italian influences in Lugano, this is the place to start. In fact, the facade of the cathedral is one of the masterpieces of the Lombard Renaissance. Inside you'll find frescoes, ornate columns, and a marble altar.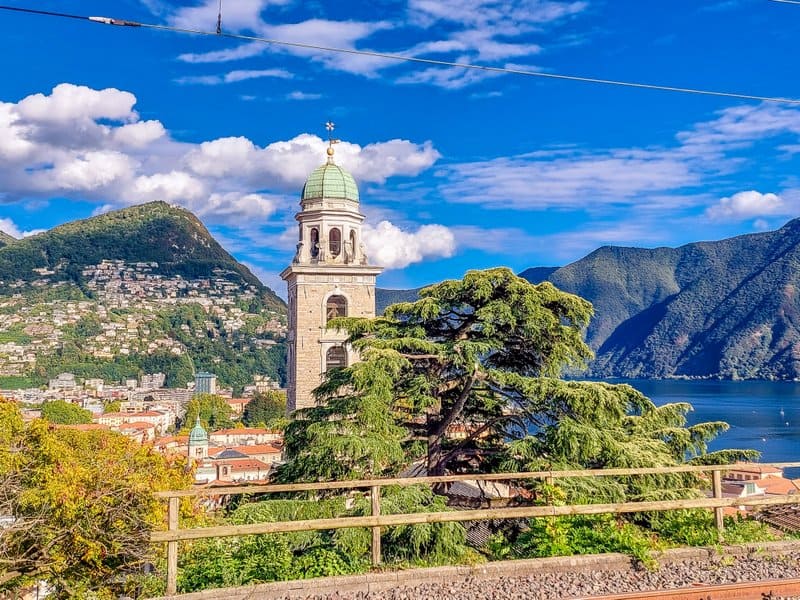 2. Explore the Old Town
As soon as you get off the funicular, you'll be surrounded by Italian influences in the form of cobbled streets and pastel-colored houses. There are of course the specialized formaggeria (cheese) and salumeria (charcuterie) shops, but you'll also find clothing stores and others.
3. Enjoy your coffee at Piazza Della Riforma
The main square, Piazza Della Riforma, is right in the center of the city and is a popular meeting point for locals and tourists alike. It's a large open space full of bistros and restaurants that are always bustling with people.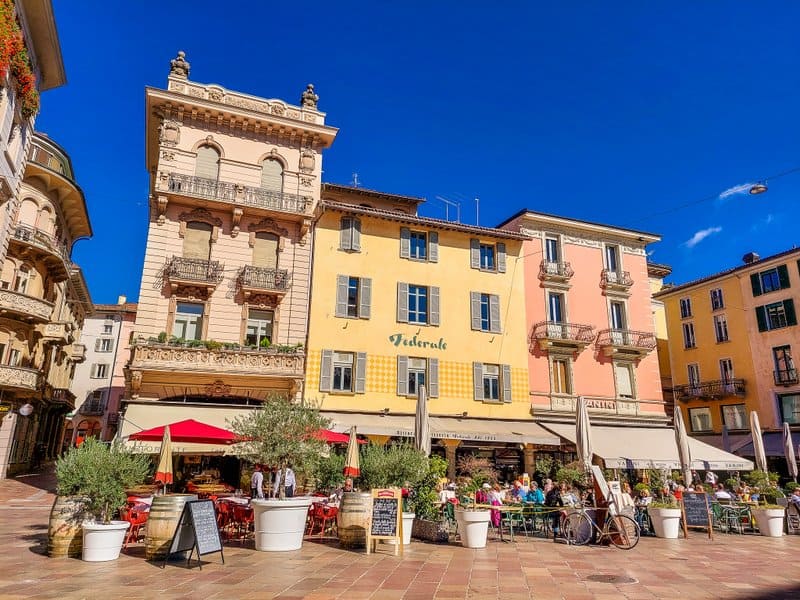 There is also a neoclassical town hall and a tourist office on the square.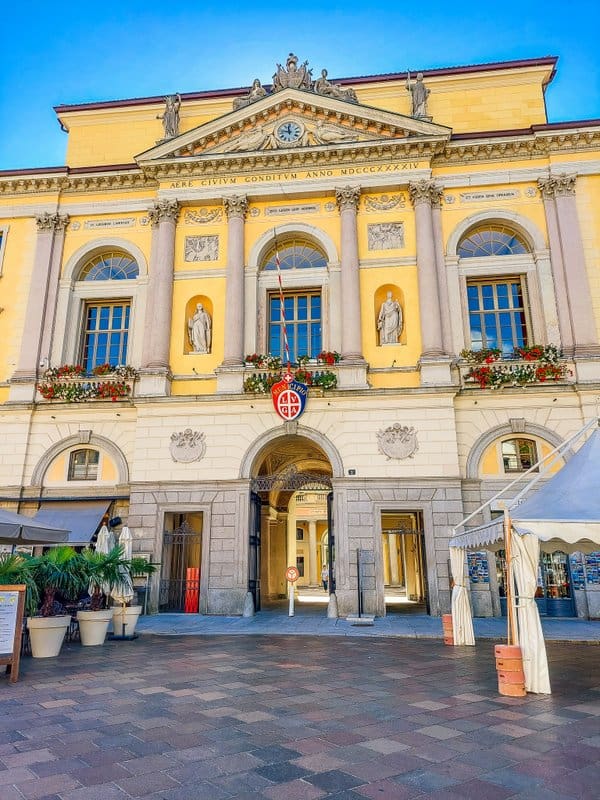 4. Walk along Lake Lugano
Lugano is situated along Lake Lugano and offers not only beautiful walks with views of the shoreline but also other activities such as pedal boating.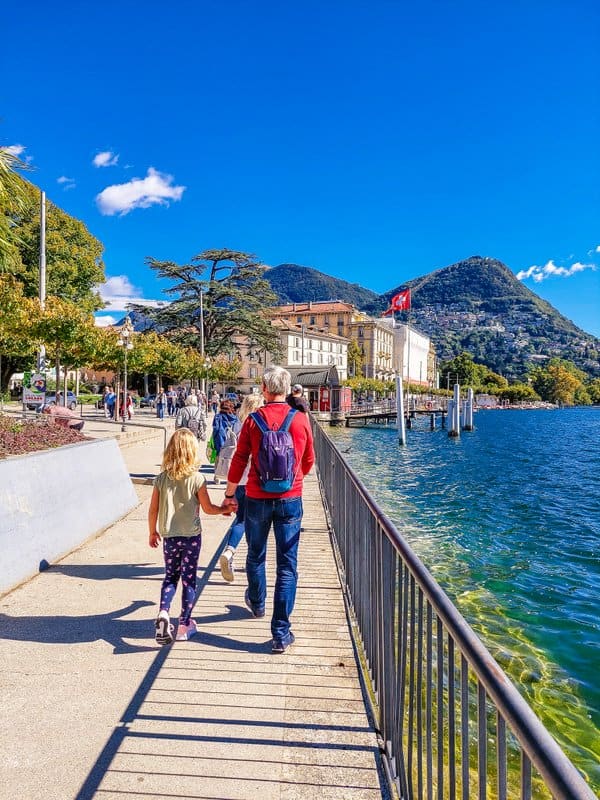 5. Parco Ciani
Parco Ciani, which sits along Lake Lugano, is a beautiful park full of colorful flower beds, manicured English-style lawns, statues, and fountains. Locals and visitors alike head here for rest and relaxation. The most photographed spot in Parco Ciani is the wrought-iron gate right on the lakeshore in front of Villa Ciani.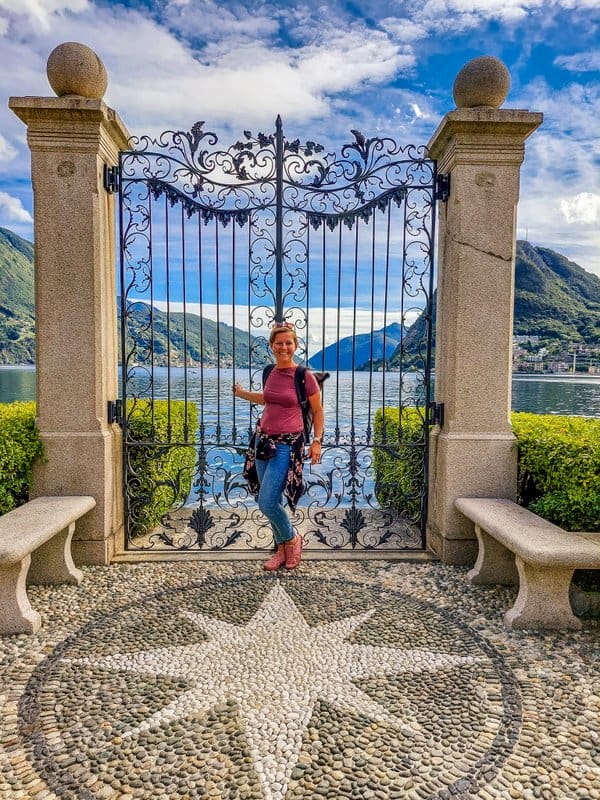 6. A boat trip
The Day Pass includes a free cruise on Lake Lugano. Even a short cruise to the local Paradiso district is definitely worth it.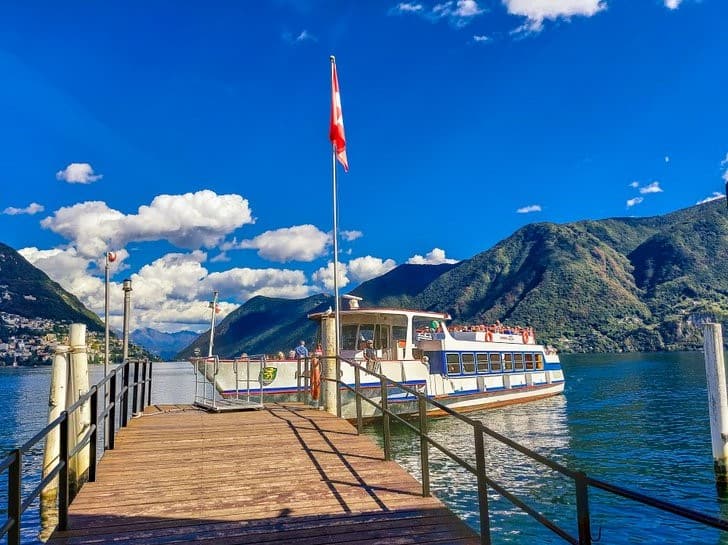 7. Monte San Salvatore Funicular
The funicular, which recently celebrated its 130th anniversary, takes you from the local Paradiso district to the scenic Monte San Salvatore.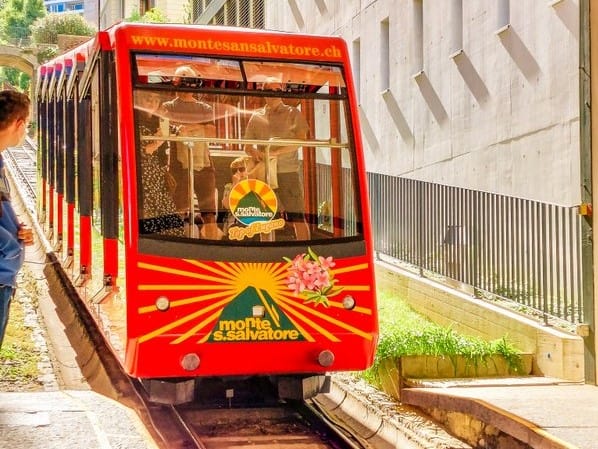 8. Enjoy the views from Monte San Salvatore
Monte San Salvatore (912 m above sea level) rises majestically above Lugano and offers a unique view of Lake Lugano and Lake Ceresio, the Lombard plain, and the magnificent mountains of the Swiss and Savoy Alps. The roof of the little church terrace offers an amazing panoramic view.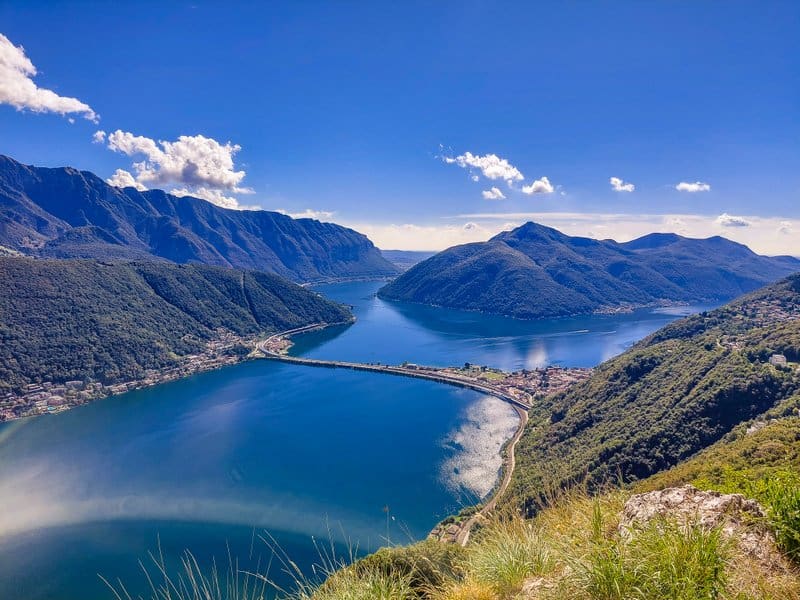 If you decide to stay in Lugano for more than a day, here's a great accommodation tip: