Chur is known to many tourists traveling to Switzerland mainly as the starting point for one of the most scenic train rides in the world, the Bernina Express, and as a transfer station for the Glacier Express, "the world's slowest express train". But it's worth making a more extended stop here, as Chur has much to offer its visitors. After our first visit to this oldest Swiss city two years ago, I've already introduced the city's most famous sights here on the blog. And now I'd like to share some tips on great activities you can do if you decide to spend a whole weekend here with your family.
Note: This article was written in collaboration with Chur Tourismus, all opinions are my own
1. Take a guided tour of the city
You may think it's silly to take your kids on a guided tour of the city but trust me, it's worth it. Our kids already took a similar kids' tour in Bern last year, and as a parent, I have to say that trained guides can definitely engage your kids more than if you try to lecture them with interesting facts and stories yourself. Our guide Silvia prepared an interesting family tour with lots of interesting facts about Chur that the kids really enjoyed.
You can find the schedule and dates of the guided tours here.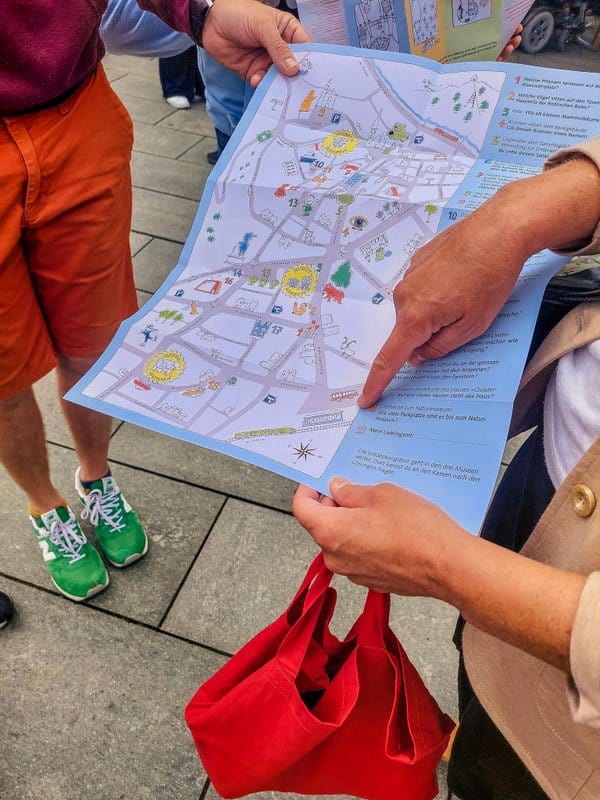 2. Play golf in the middle of the city
Do you feel like you missed out on the guided tour to see all the nooks and crannies of this lovely Alpine town? Head to the Outside sports shop at the train station and rent some "urban golf" equipment, i.e. a club, a special softball and a map with marked courses. Then play 9 holes around the city of Chur, just like mini golf. Fun and amused looks from passersby are guaranteed 😀.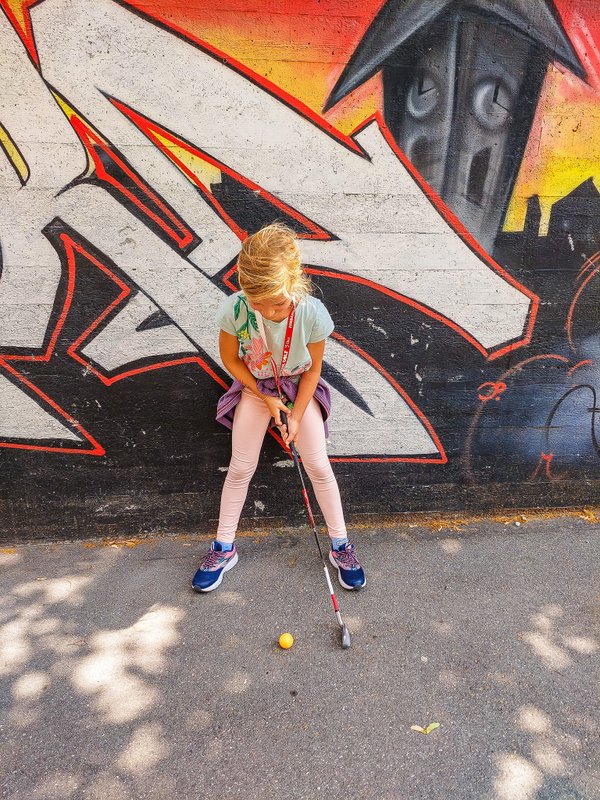 3. Stay overnight in a former prison
Does that sound scary? It doesn't have to be. Bogentrakt Hostel Chur opened in March this year and since its launch, reviews on accommodation platforms have been abuzz with superlatives. It's no wonder – this place really was a prison for serious criminals until 2020, and some of its remnants remain in the hostel's furnishings, such as the bars in the windows and the original cell doors, i.e. the rooms of today. In the restaurant, you will be served one of the traditional dishes on the original dishes from the prison. Just wow! A more detailed article on our stay at Bogentrakt Hostel will follow soon.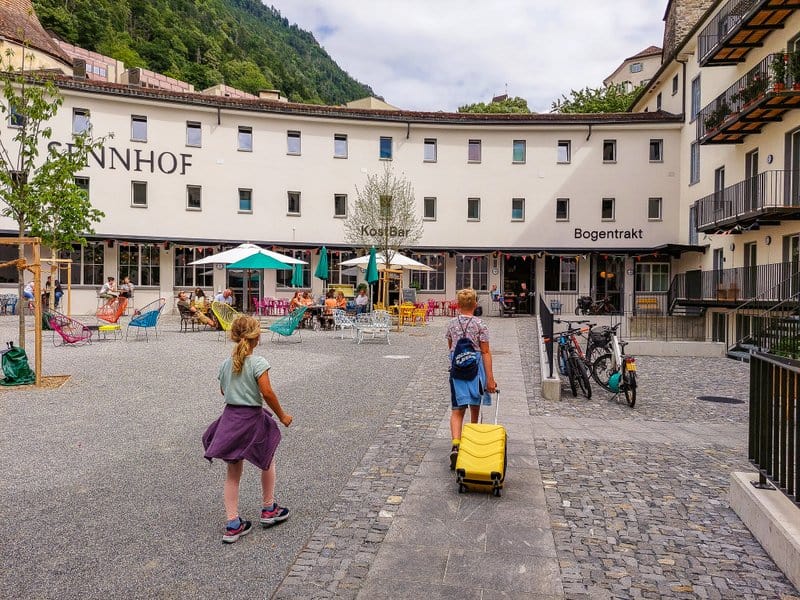 Do you want to taste the culinary specialties of the canton of Graubünden while enjoying the beautiful nature and the panoramic view of the Lenzerheidner range? Take the funicular to the local Brambrüesch mountain and hike the roughly six-kilometer hike to the Pradaschier. There are 3 restaurants along the way, and you can enjoy part of a three-course menu at each of them – traditional Gerstensuppe soup or salad at the first Bergbaiz restaurant, capuns for the main course at Restaurant Pradaschier, and dessert at the Restaurant Portal to finish. More about our culinary soon in a separate article.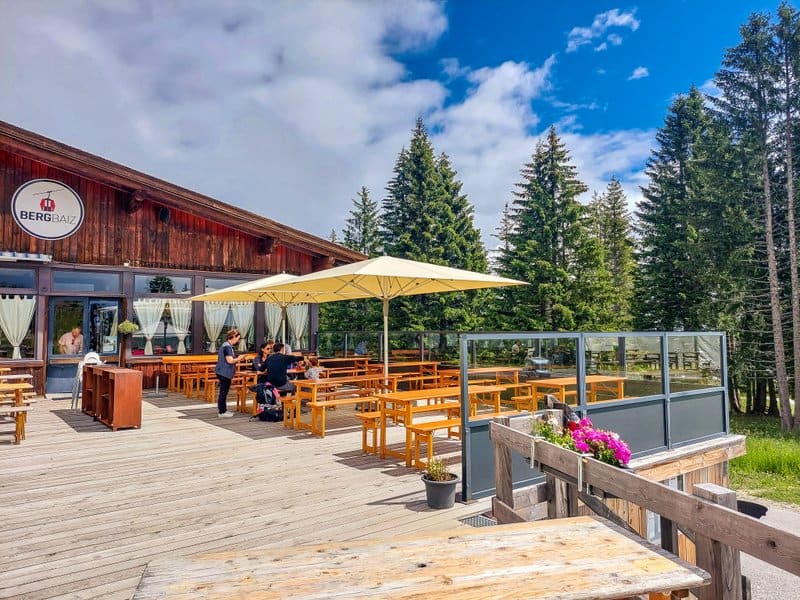 5. Take a ride on the longest toboggan run in Switzerland
You will remember my article from last year with tips for the 17 Best Alpine Coasters in Switzerland. On the "adventure mountain" Pradaschier you can ride the longest toboggan run in Switzerland. With its three kilometers of length and 31 turns, it's a huge adrenaline rush and great fun!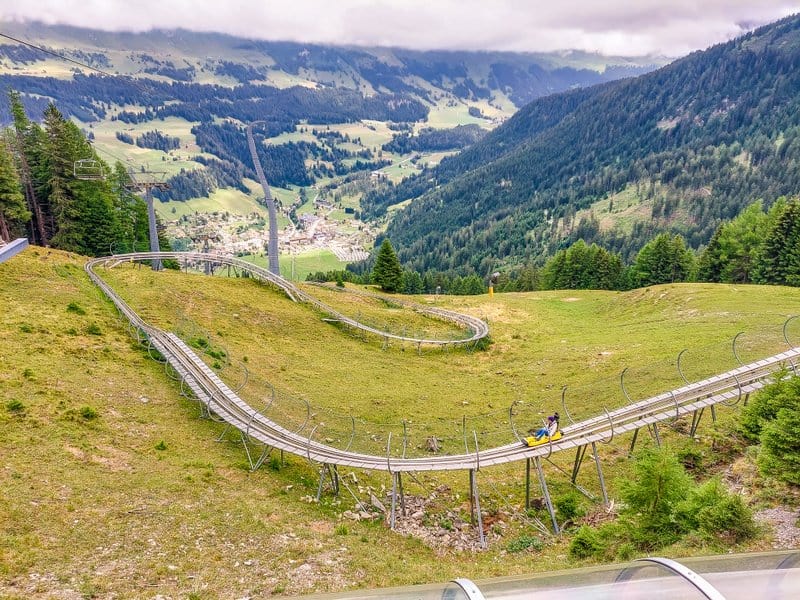 So what do you say? With these tips, I think it's time to pack your luggage and head to Chur. The upcoming summer holidays are perfect for such a trip! And when you get back, let me know how you liked it here and which activity was a top experience for you!
You might also like
Don't forget to pin this for later!