On Sunday the weather was finally favorable and we could set off for outside the lowlands, so we headed to climb Rigi, queen of the mountains, which rises above the Vierwaldstäter Lake. It was my second ascent of the Rigi – the first time I've been here nearly four years ago with my friend. But that time I had no idea that we move to Switzerland in the future…
Arrival – Goldau
As a starting point for our hike, we chose Goldau station where we parked the car, and where we let the blue train take us to the mid-station Klösterli. The route of the train, of course, continues up to the top station Rigi Kulm, but we have decided to take the six kilometers to the summit by walking. The entire hike was approximately 10 kilometers long and for the most part, was suitable for strollers.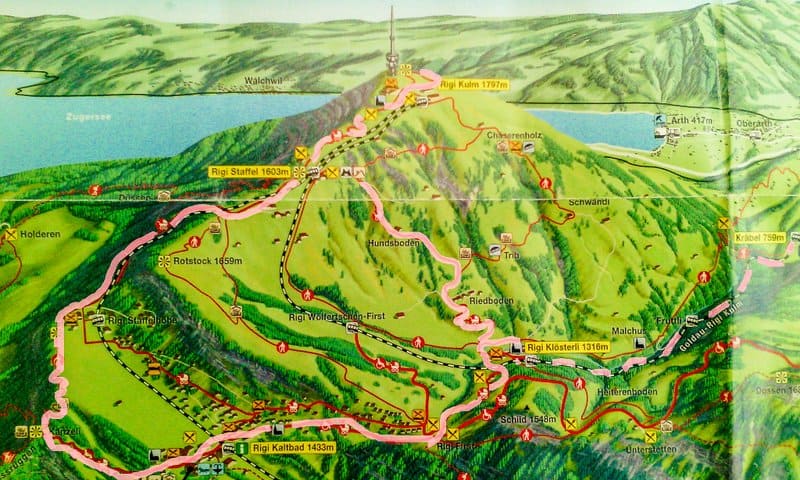 Klösterli – Rigi
The hiking trail led us towards the stations First and then Kaltbad, and on our way we found both lookout points, rustic mountain restaurants, and places to barbecue and relax. All the time we actually walked around Mount Rigi, but it did not matter, because we were being greeted with spectacular views of the emerald green Vierwaldstäter Lake and Alpine peaks. Some of them, unfortunately for us, remained hidden in the clouds 🙁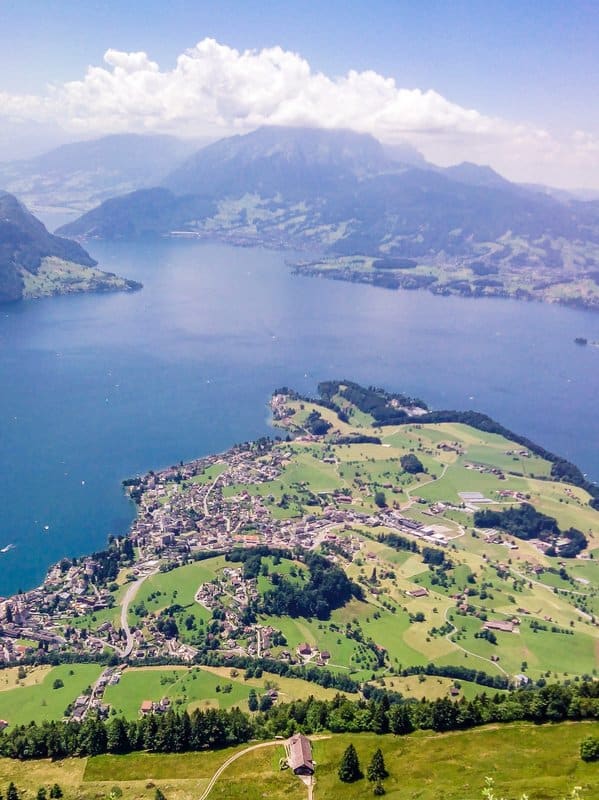 Despite over four hundred meters of elevation our boys managed to jump the trail like mountain chamois, but I was, just under the summit, wondering if it weren´t better that I waited for them in one of the restaurants (after all, I´ve already been there on the summit before, right? :)) But as an excuse for my treacherous thoughts surely was the sixth month of pregnancy 😉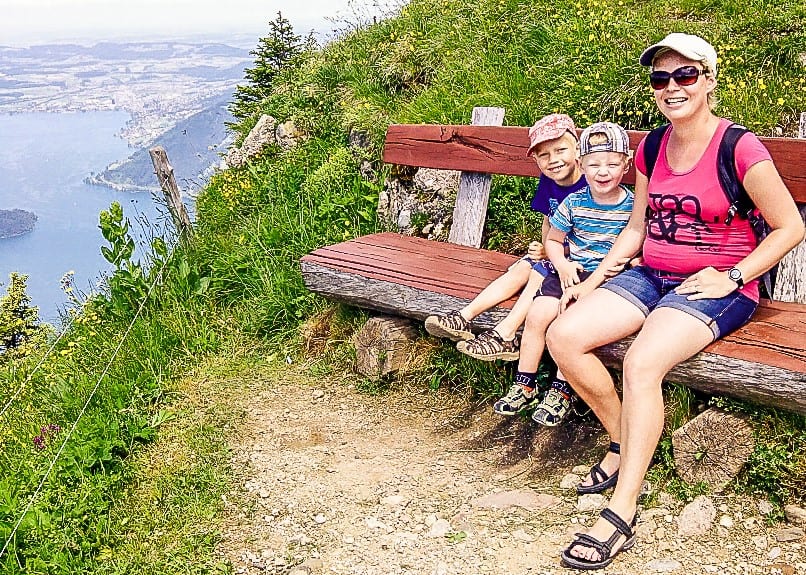 Rigi Kulm
On top of the Rigi, you can find an is an observation platform on the transmission tower, from which arises breathtaking panoramic views of both the mountains and the towns in the valley and around the lake, and far beyond. Those exhausted from the hike can recharge in the adjacent self-service restaurant in Rigi-Kulm Hotel, which welcomes mountains visitors for almost two hundred years.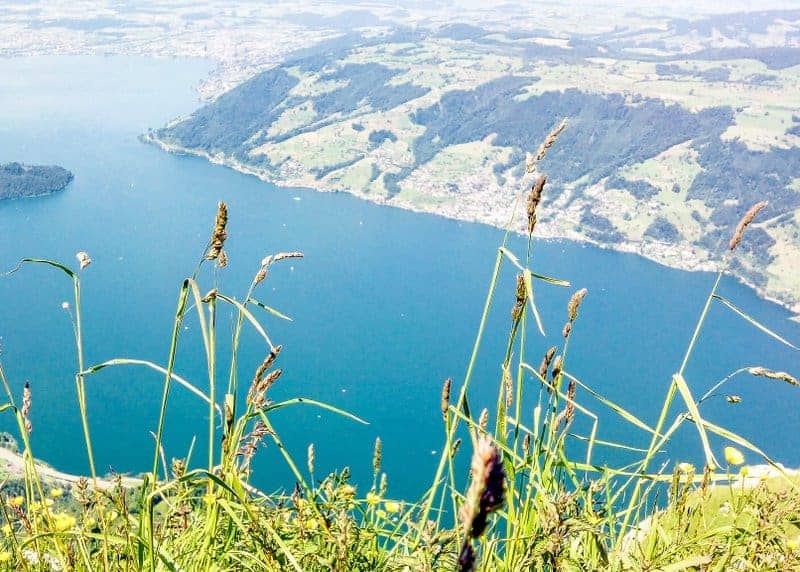 Hiking back
Back to the station Klösterli, we took a different trail (see map). We managed the descent quite quickly, so we had time to visit the mountain chapel "Maria zum Schnee" before the train's departure (this chapel was built more than three centuries ago). At the very end, we were lucky that we hopped on the historic cog railway, so we could add another pleasant experience to our trip 🙂