At the beginning of this post, I will shortly explain what "MuKi" means: the abbreviation is here generally used for any activities for mothers with children and comes from the words Mutter & Kind – Mother & Kid. MuKi Deutsch classes, therefore, are courses for women of foreign nationals, which are organized by local gemeinde-town halls to make them better facilitate their integration by acquiring and disseminating the knowledge of German language (or any language spoken in given canton). But back to our trip…
Post updated: 17. 2. 2020
Sörenberg
On Saturday we all from MuKi Deutsch class (an impressive number of 16 adult females and 27 children aged from 3 months to about 15 years) went to the canton of Lucerne, where the Mooraculum – the largest theme park and playground in the middle UNESCO Biosphere Reserve, which was opened in 2013.
Here I´d loke to thank our teacher Romy who organized the whole trip, including ensuring group bookings on trains which we traveled, as well as special "post bus".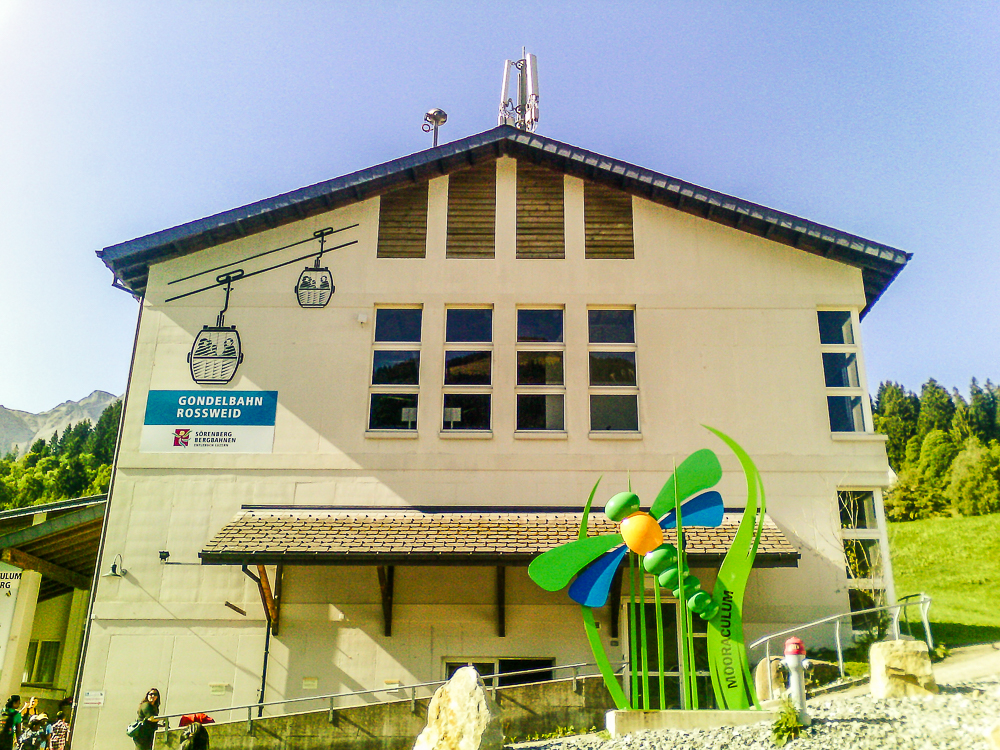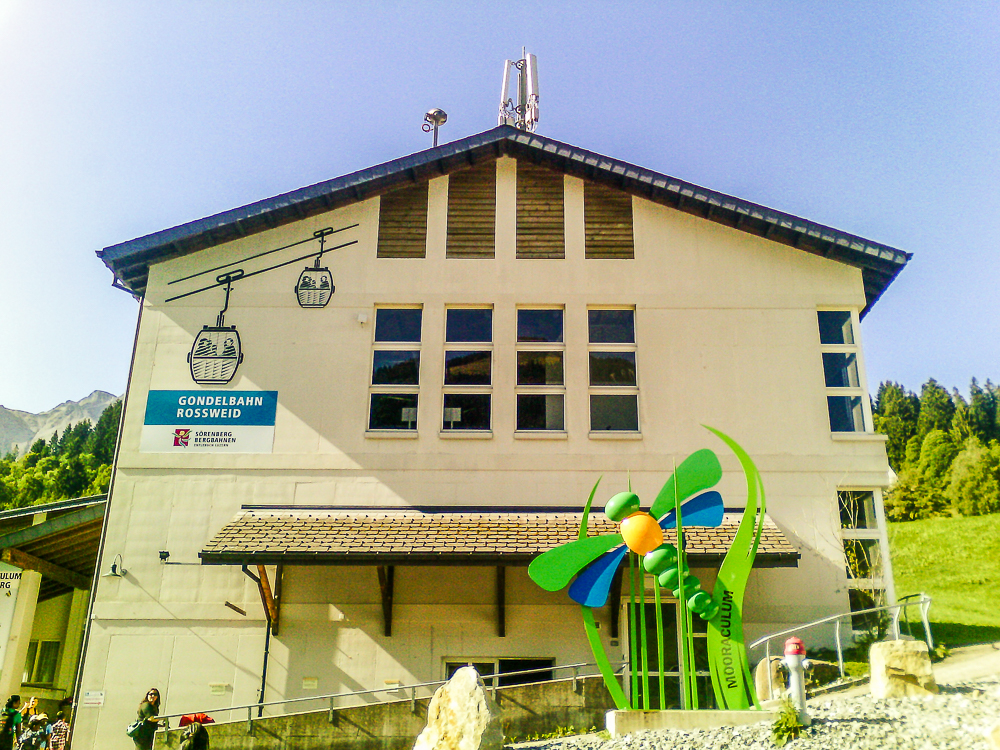 Mooraculum children's play area
We drove the cable car to get to Mooraculum, which took us to the station Rossweid in a height of 1465m.n.m. Here we found ourselves in the amazing world of bogs and fens. It all organized into several units, where they entertain both older and even the smallest visitors. Not miss the enormous playground with the obstacle courses, slides and swings and other creative elements or informative boards on a short nature trail on the local flora and fauna.
We were very lucky that the weather was very pleasant because probably the biggest attraction was the water park on an artificial pond and a system of pumping water through different sluices and other "gadgets".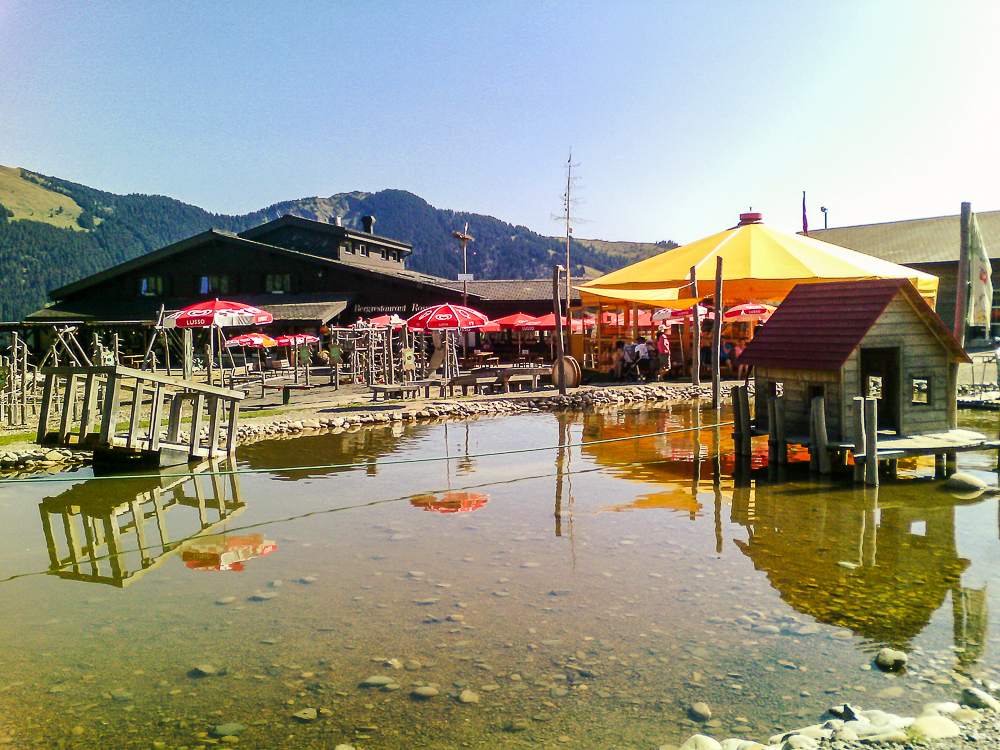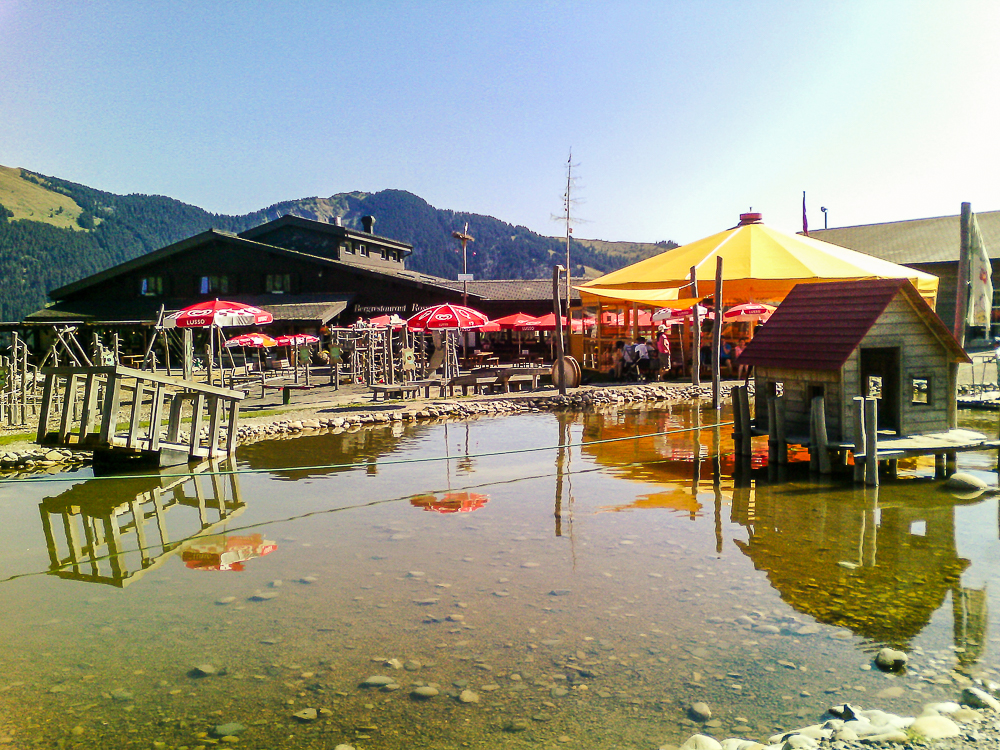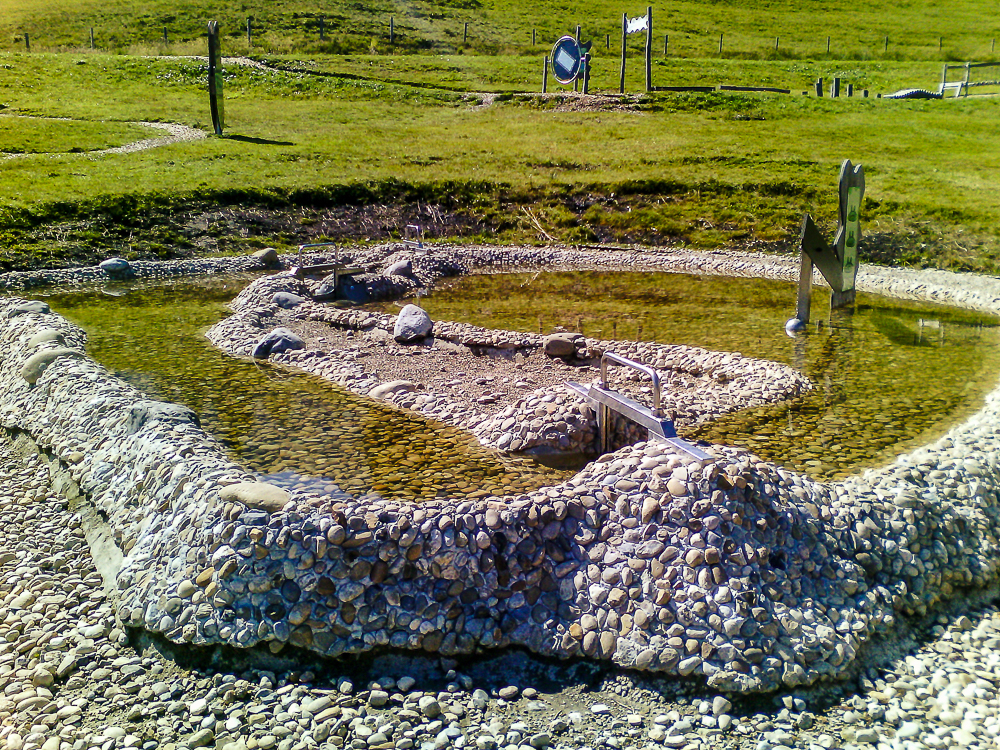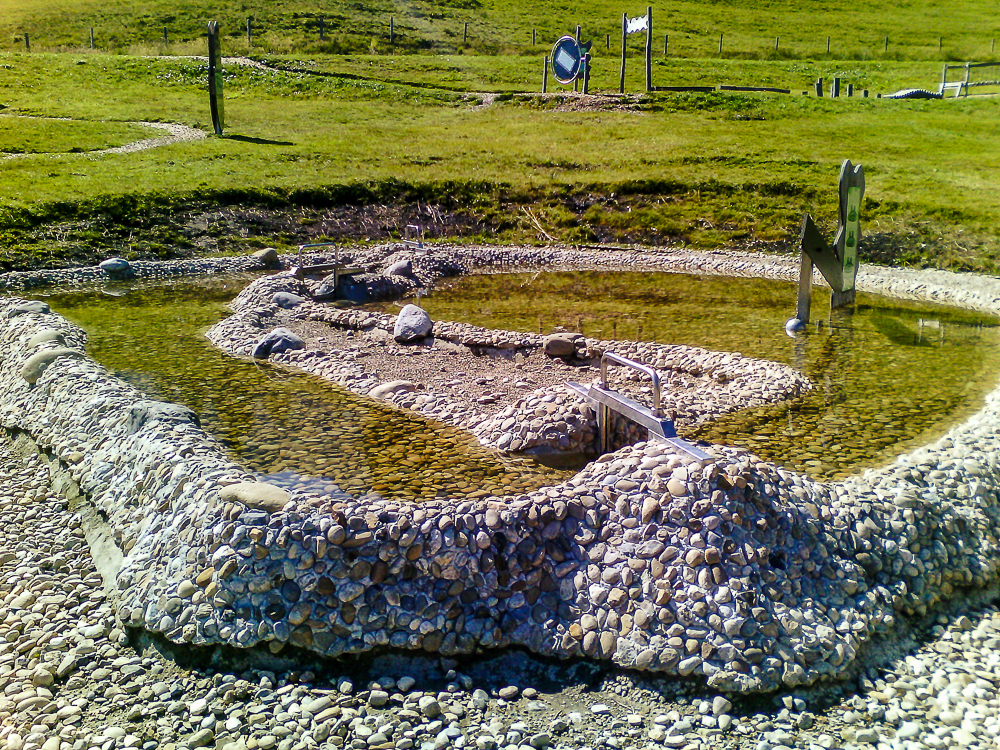 Like most tourist destinations in Switzerland, this is tailored to families with children and their comfort. Starting with self-service restaurant (with all facilities – including a play area and changing tables in the toilets), continuing several fireplaces and picnic areas and ending with wooden chairs, swings, and hanging network rockers. They are located in the adjacent woods, so parents can in comfort and in the shade of trees watch their children as they discover more and more by climbing and running on the strangely damp and soft ground.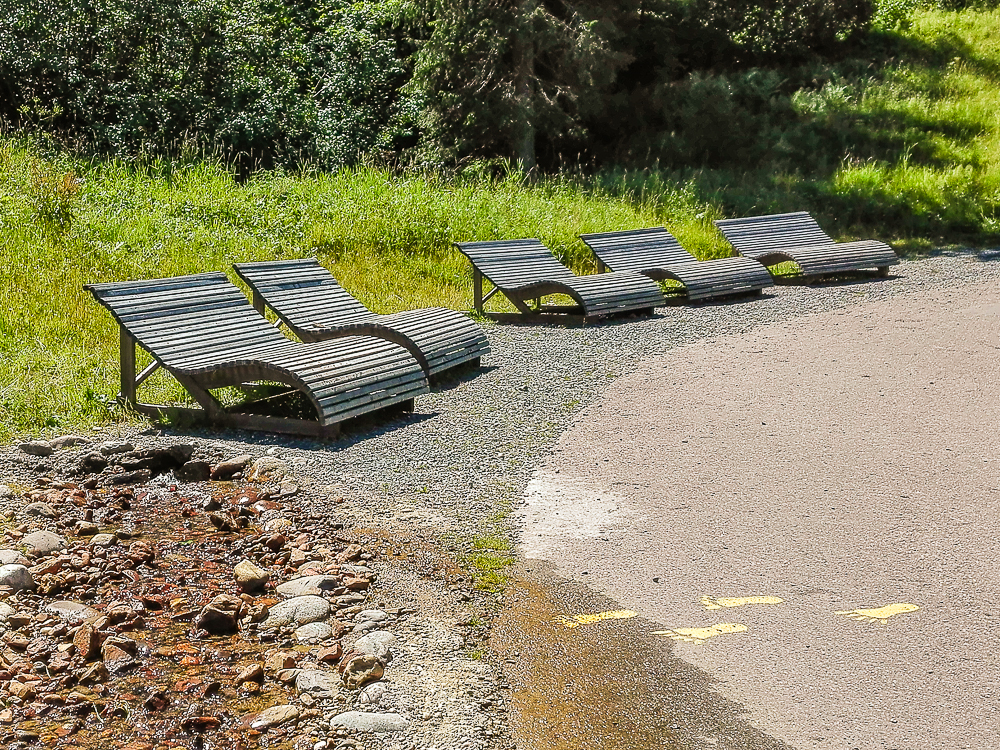 All this accompanied by tinkling of cowbells from nearby pastures 🙂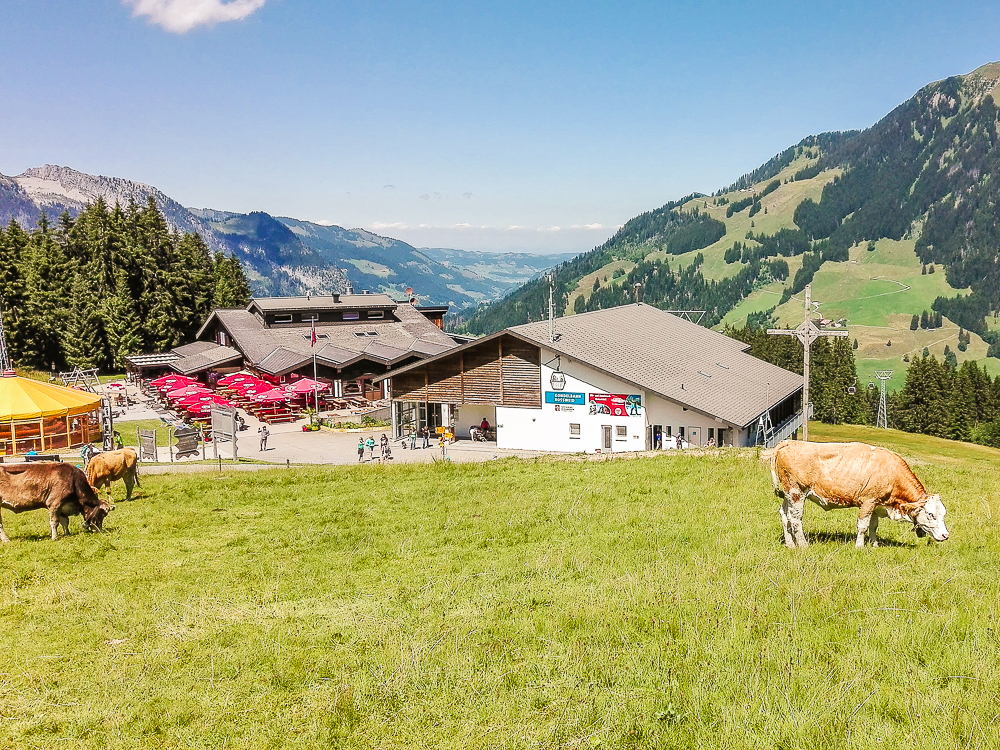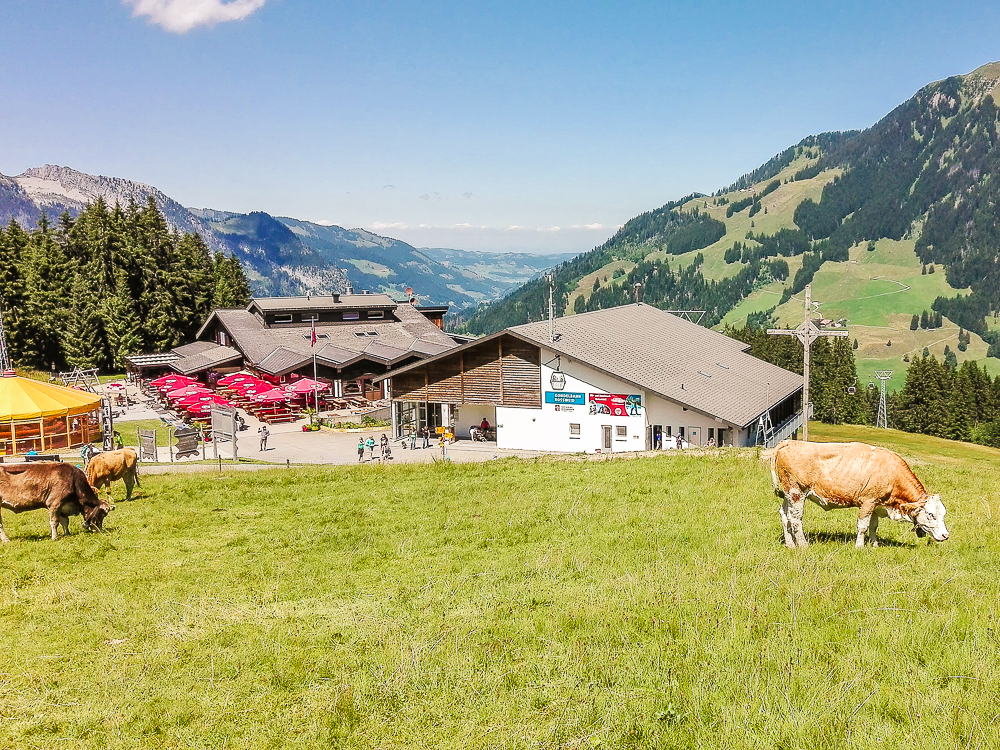 Theme trail
When we were in Mooracul for the second time, a year after our first visit, we discovered a loop theme trail. It is only 1.4 kilometers long and is doable with strollers.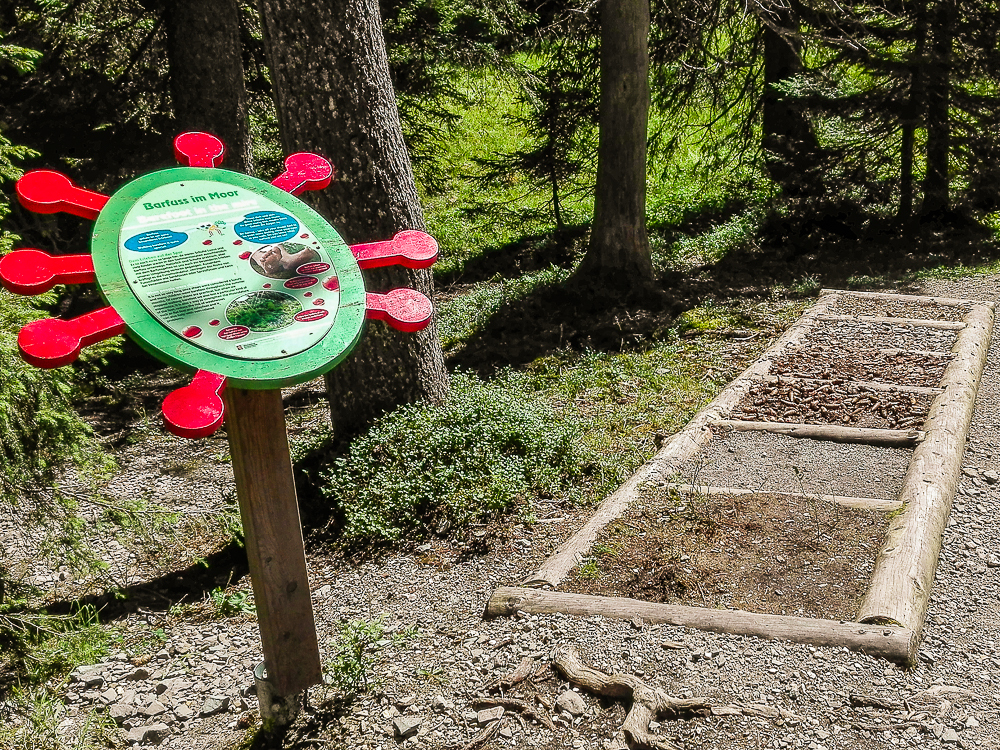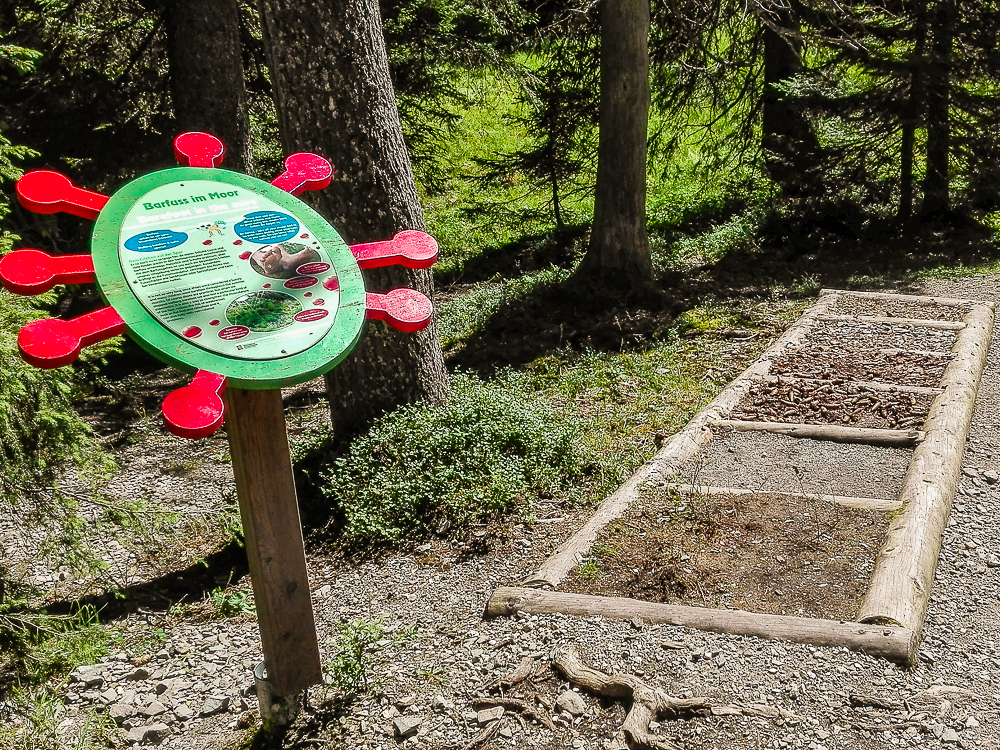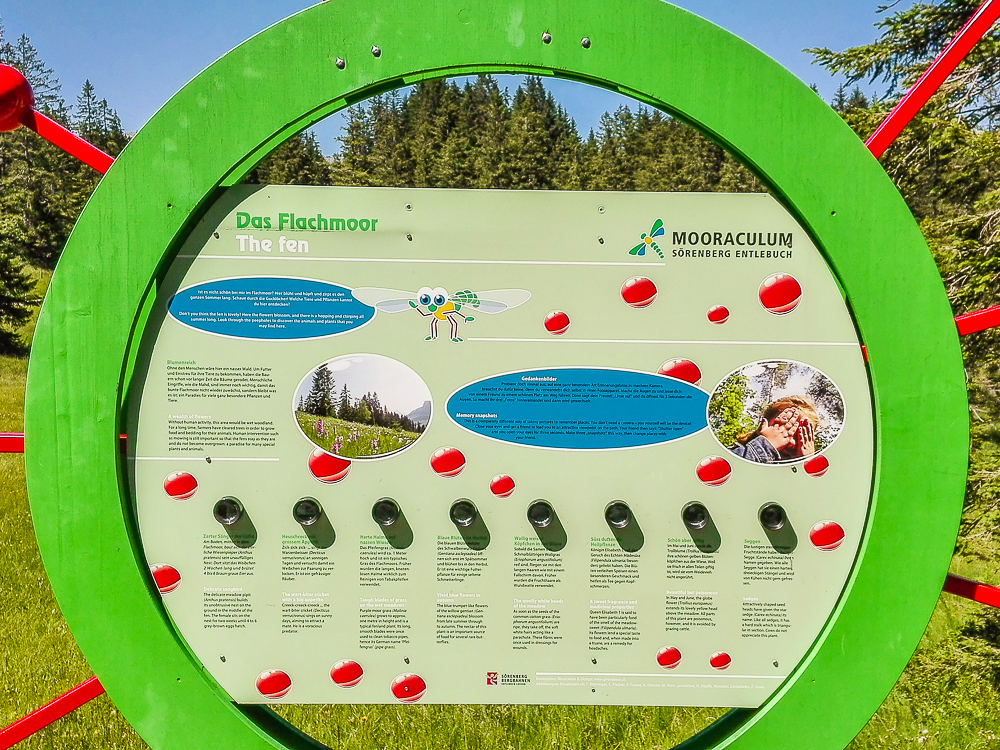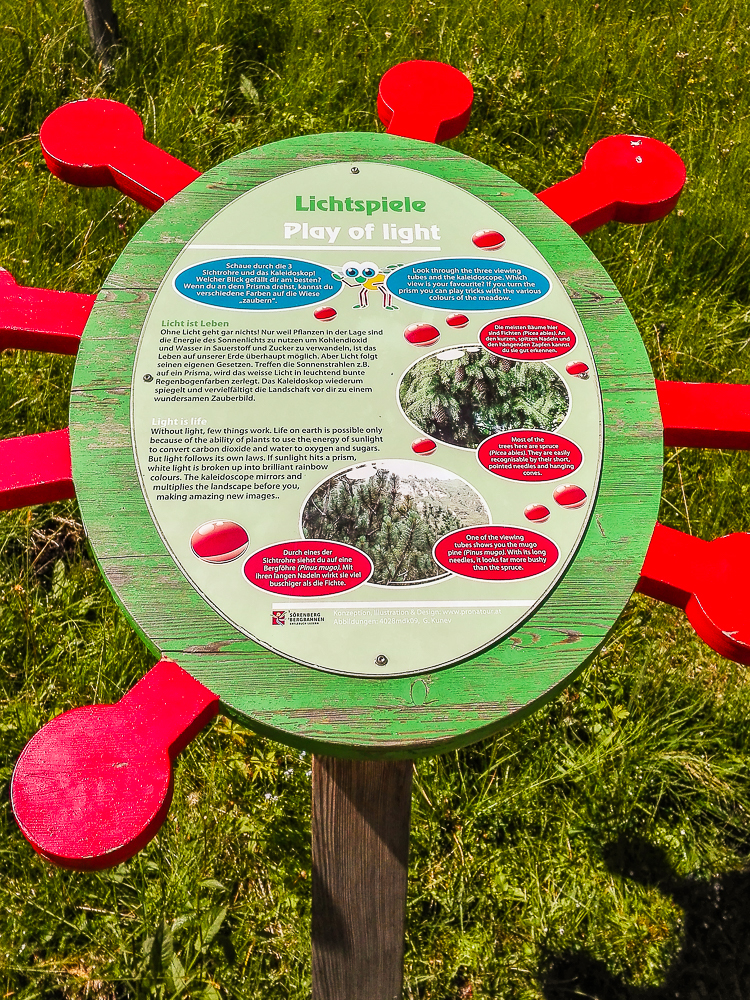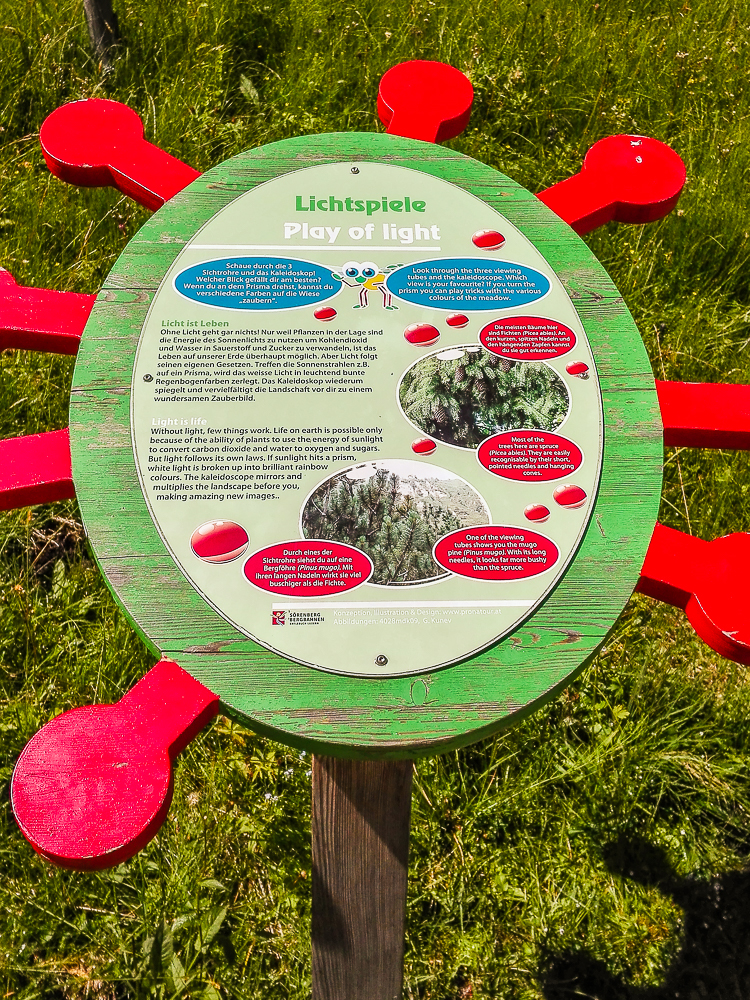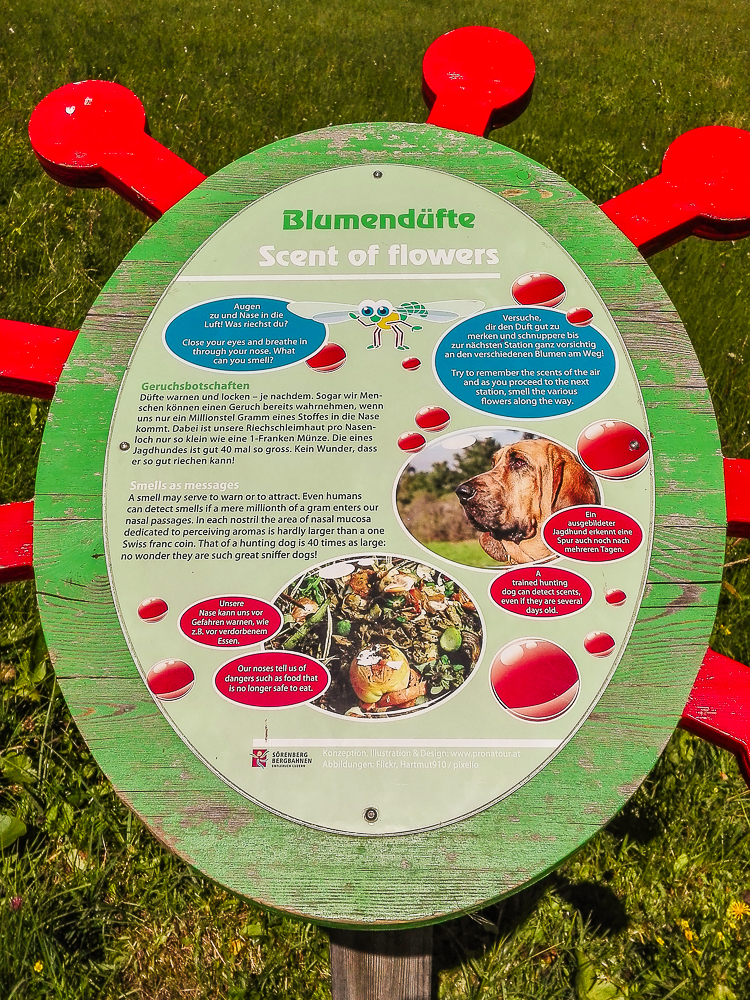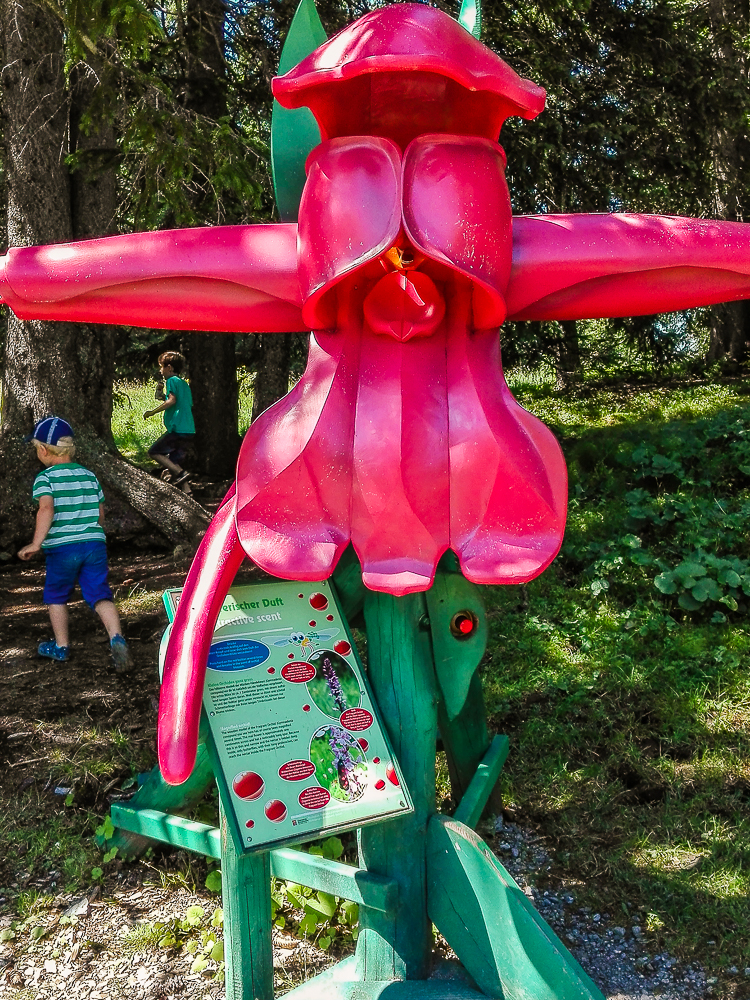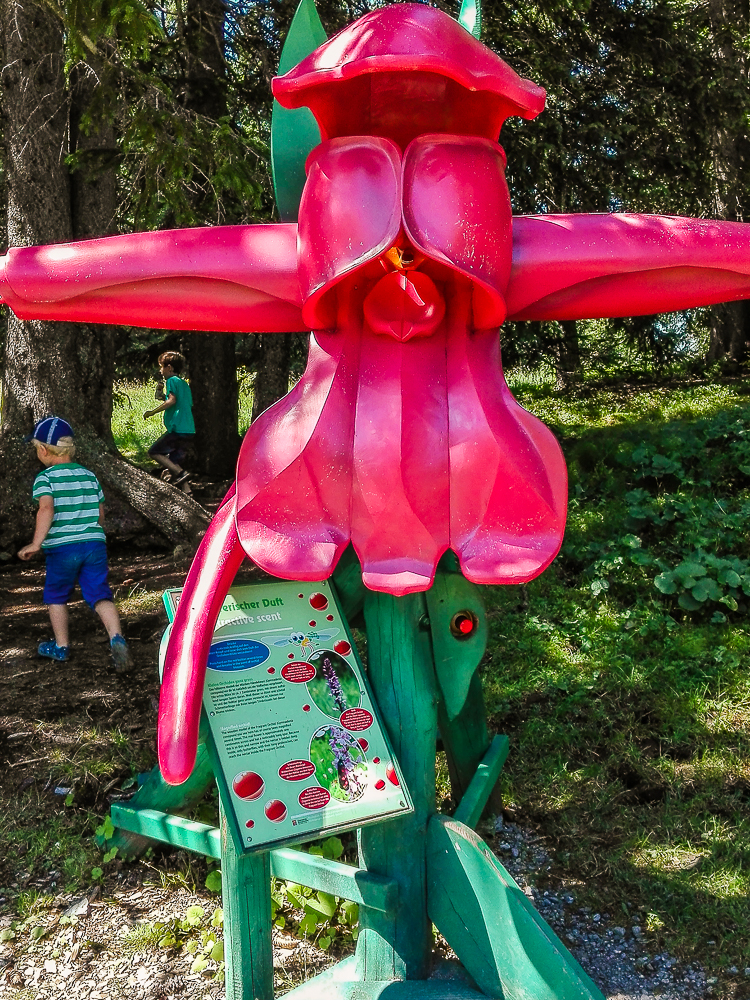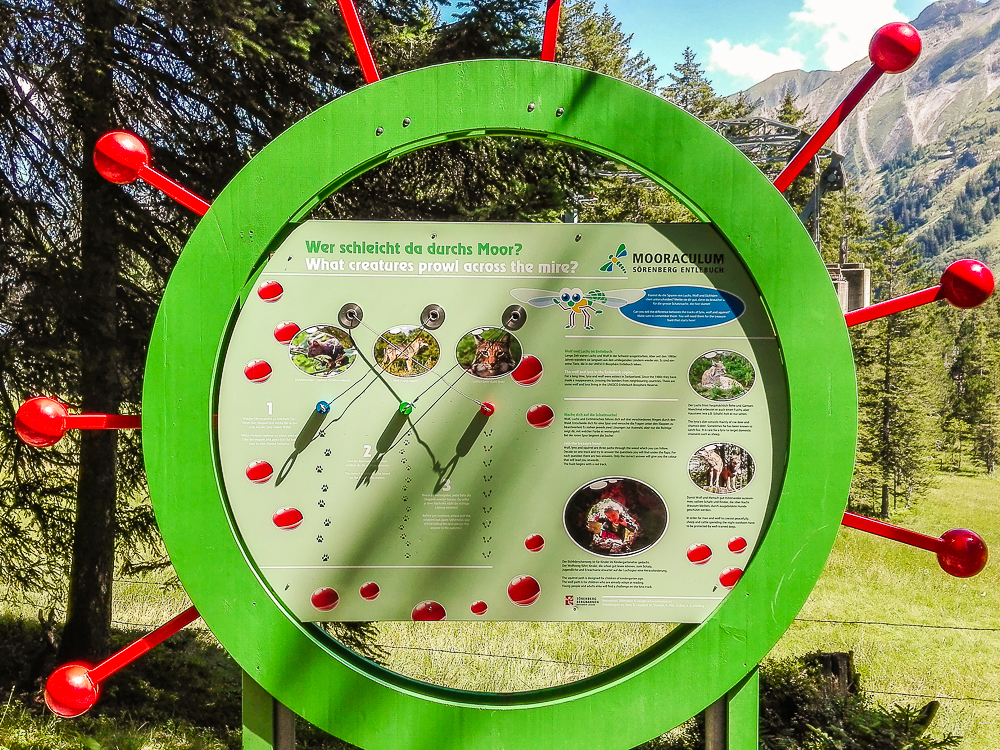 Back down to the valley, some of us (ie especially older children) went on a scooter that could be rented at the cable car operator. Then the nearly two-hour journey back was ahead of us. First with post bus again – while it was also an adventure for children while on a narrow road lined on one side by the rock, on the second side of the steep slope, the driver had to honk the horn to let the driver driving in the opposite direction know, that we were around the bend. And then again the train ride through central Switzerland, home to meet the new school year and other lessons of MuKi Deutsch 🙂
PS: for more info search here:
http://www.soerenberg.ch/de/bergbahnen/mooraculum-erlebnispark