Although we have been to the Oeschinensee in the Bernese Oberland many times, we have never seen it from above. It wasn't until I found the route via the Heuberg lookout in the new guidebook "Die 77 Schönsten Wanderungen am Wasser" that I knew I had to try it as soon as possible and experience the lake from a different perspective. So one June morning, when our little one had her kindergarten day-off, we set off together in the direction of Kandersteg.
Getting to Kandersteg
It takes about an hour to get here by car from Bern, and just over two hours from Zurich. There is a paid parking lot directly below the cable car station (capacity is expanded as needed). Parking fees are CHF 2/hour, CHF 3.50/2 hours, CHF 5/3 hours, CHF 6.50/4 hours, CHF 7.50/5 hours, CHF 8/6-12 hours. If you do not have coins for the machine (the machine does not refund), you can use the parking apps "easy park" or "parking pay".
Public transport: by train to Kandersteg, from there on foot (about 15 minutes) or by bus 242 (stop Talstation Oeschinen).
One-way cable car ticket costs 22 francs (11 francs with Halb-fare card), return costs 30 (or 15) francs. Click here for the current price list and cable car operating hours. You will need a return ticket for this tour.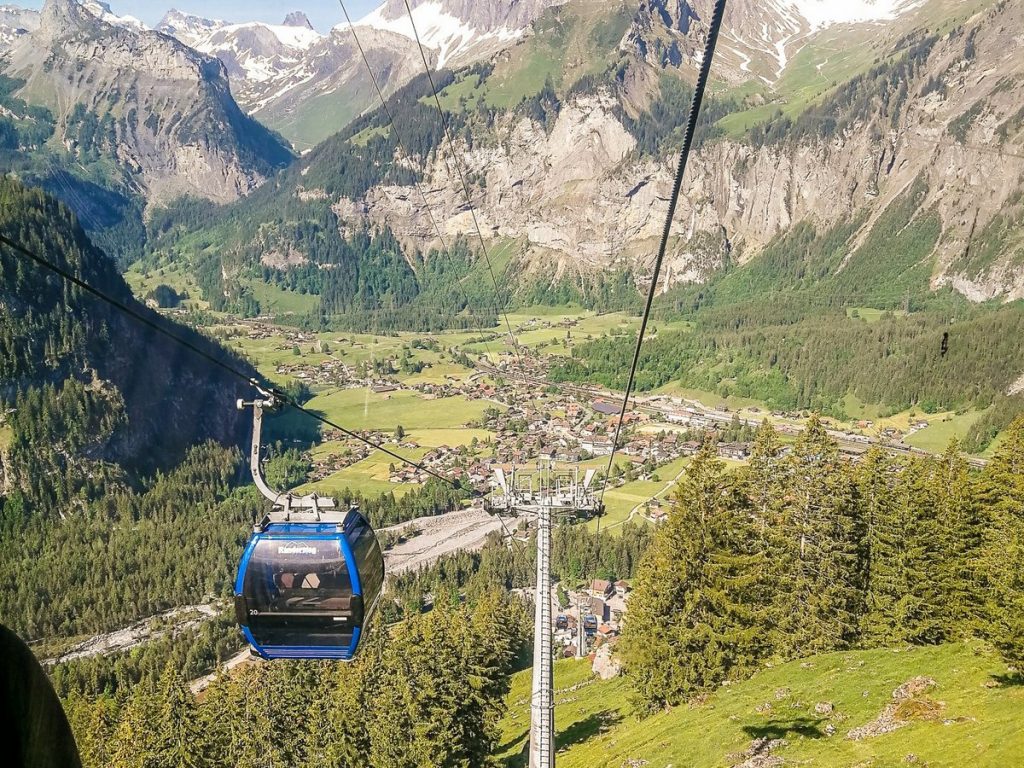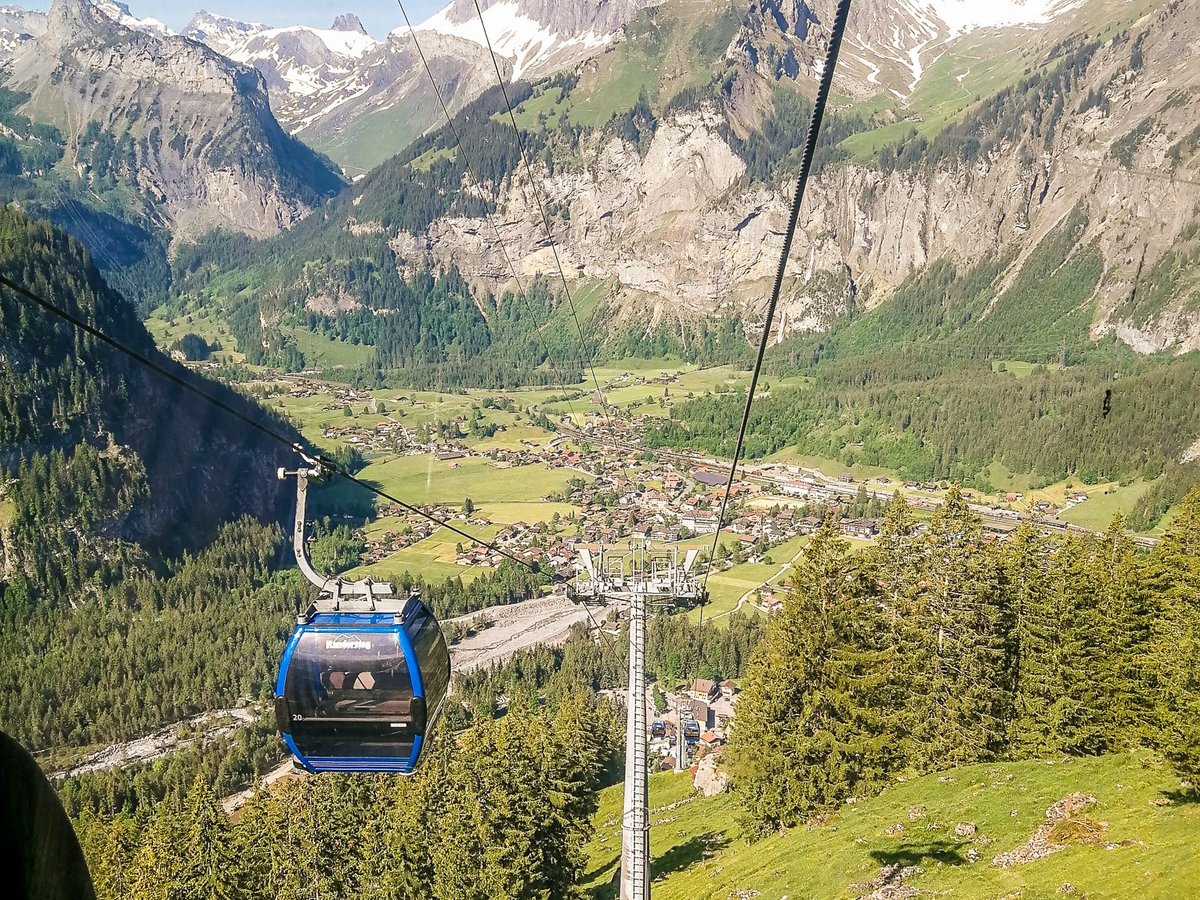 Oeschinesee – Heuberg
From the top station of the cable car you head in the direction of Oeschinensee. After about five minutes of walking you will reach the Schatthaus signpost and take a slight left in the direction of Läger/Oeschinensee. After about another five minutes of walking you will reach a signpost where you will see a turning with a red and white arrow in the direction of Heuberg/Ober Bärgli.
Here begins an uphill climb that practically doesn't stop until you reach the viewpoint. The path is very narrow and rocky, requiring you to keep looking underfoot and watch every step. In addition, you have to cross the stream several times (the snow is still melting in the mountains).
In some places you can already see the view of the lake.
Heuberg viewpoint
After about a kilometre of climbing you will reach the Heuberg viewpoint. Here you will find several wooden benches, so you will definitely find a place to have a snack with a beautiful view.
Hiking further towards Ober Bärgli
The trail from the viewpoint follows the contour, but it is more or less the same – narrow and rocky. The scenery in front of us is absolutely breathtaking – that's how I imagine the views would be if I ever got to hike in my dream Ireland or Scotland 🙂 It was also very noticeable that this year's winter was long, and so even in mid-June, there were remnants of snow at this altitude (almost 2 thousand meters above sea level). And only now the crocuses that we saw two months ago in Emmental were blooming here.
At the Ober Bärgli signpost, the path finally started to turn down.
After a short stop and refreshment in the Oberbärgli beizli we continued to the lake. Fortunately, the way downhill was not so steep. Before we reached the Berghotel Oeschinensee, we could cool our tired feet in the lake. From Berghotel Oeschinensee it would still be about 25 minutes (about 2 kilometers) walk. I could see on our little one that she was really tired, so we took the opportunity to ride in the electric minibus. This runs from 11am to 5pm every half hour – the cost is 8 francs for an adult, 5 francs for a child (under 16).
Summary
The whole route is 8.6 km long, but you can shorten it by about 2 km if you take the electric minibus from the Berghotel Oeschinensee.
This is a route of moderate difficulty, definitely not for strollers; you have to be careful and look under your feet rather than around when walking. I also recommend sturdy hiking shoes.
In summer, don't forget your swimming gear. The mountain lake may not be the warmest in summer, but it's nice to cool your feet in it at least.