Last update: 28.3.2022
I don't know about you, but I am so happy that our hiking season has started again. After visiting the big waterfalls on the Rhine, we went to the much smaller ones on the Mutzgraben the next day. It was a pleasant walk through the awakening nature.
We went to the Mutzbachfall just outside the village of Riedtwill near Wynigen. From the village center (reached by bus 54 from Wynigen or Herzogenbuchsee) you turn into Oschwandstrasse. If you came by car, there is also a parking lot here called Mutzgrabenparkplatz (you can find it like this on Google Maps).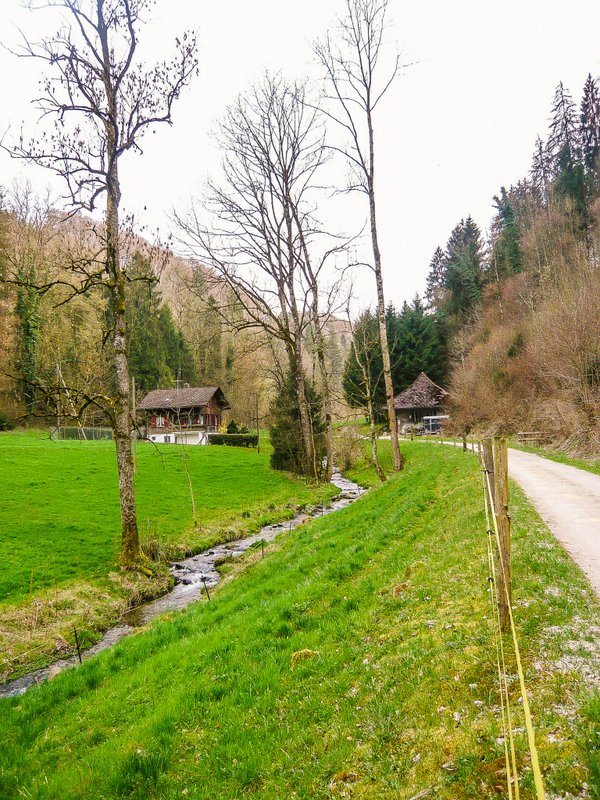 At the end of the village of Riedtwil, we headed into the valley, and right at the start, we came across an interesting building that was covered in various colored signs.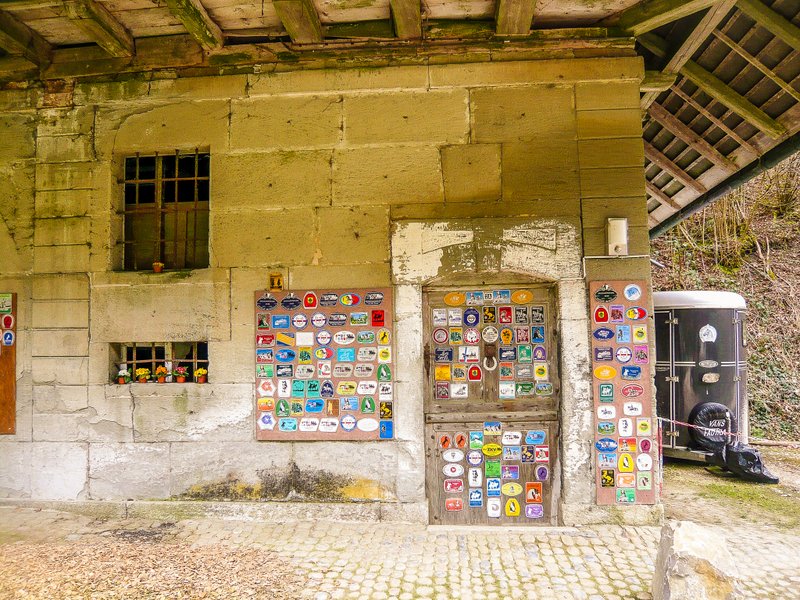 Along the road, primroses were blooming, and by the stream were bright yellow buttercups. I don't know when I last saw them and in such abundance. But the whole trail goes through the biotope, so no wonder. In the summer there are wild raspberries and lots of mints.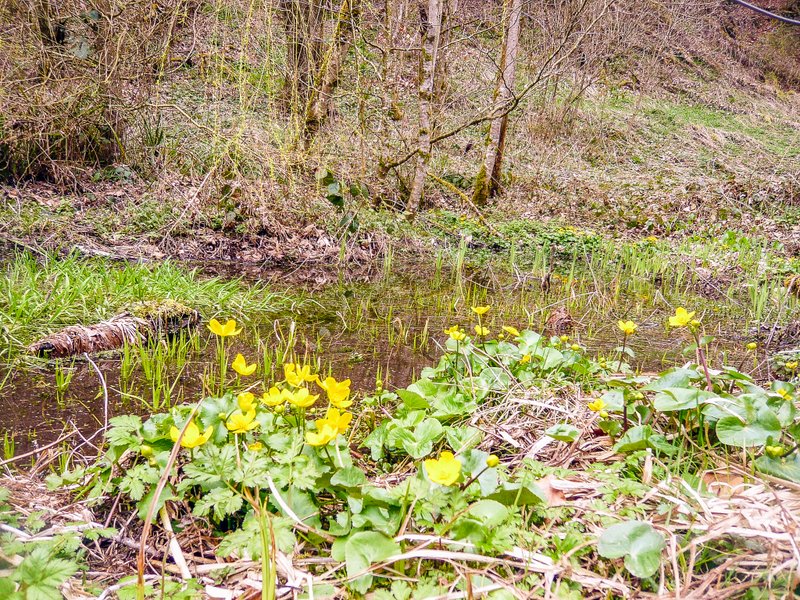 On the way to the waterfall, we came across a nice rock passage through which another stream flowed. The route to the falls also follows part of the Amiet-Hesse-Weg nature trail. This artistic and cultural trail was created in honor of two painters, Cuno Amiet and Bruno Hesse, who lived and worked here. Information boards point out the places that served as subjects for both painters.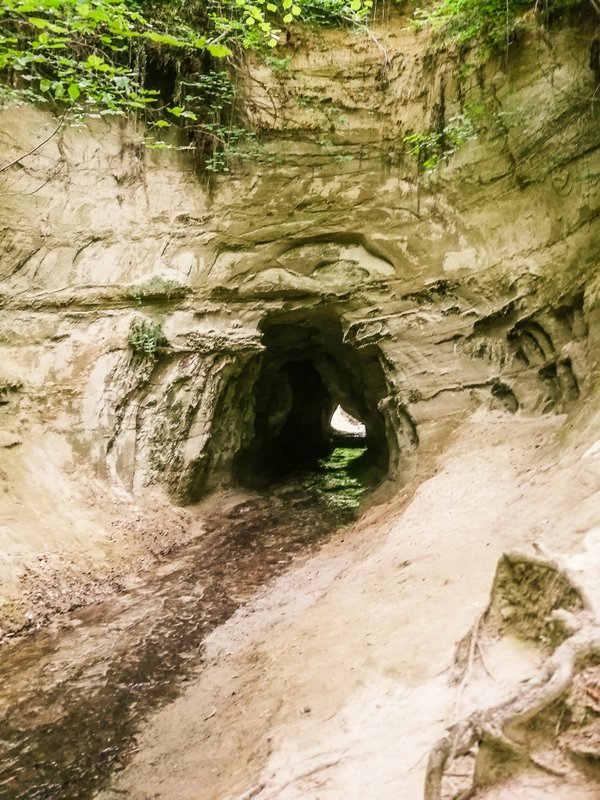 Of course, even this Swiss "wanderweg" has a barbecue area.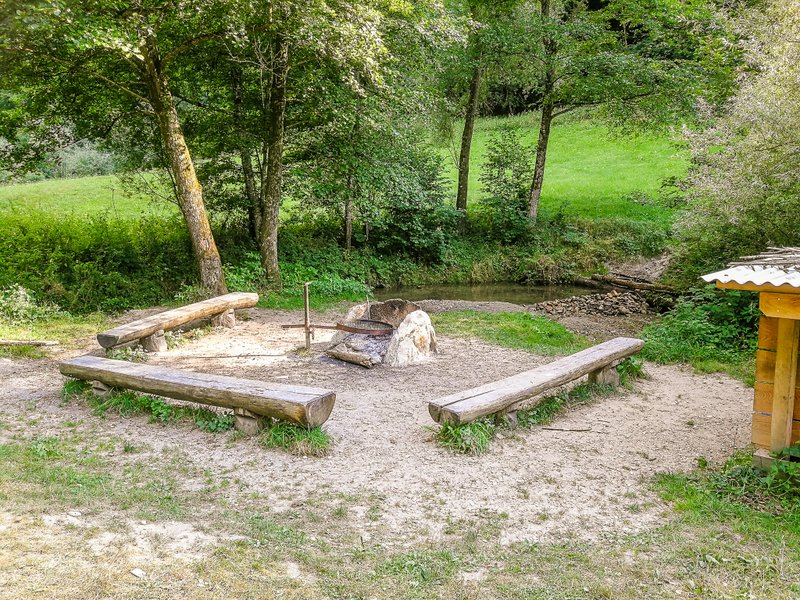 In less than half an hour you will reach the waterfall. The 14-meter high Mutzbachfall falls over a sandstone wall into a basin surrounded by forest. It is very impressive, especially in spring when the Mutzbach has a lot of water. For a different view of it, I recommend climbing the wooden stairs on its left side.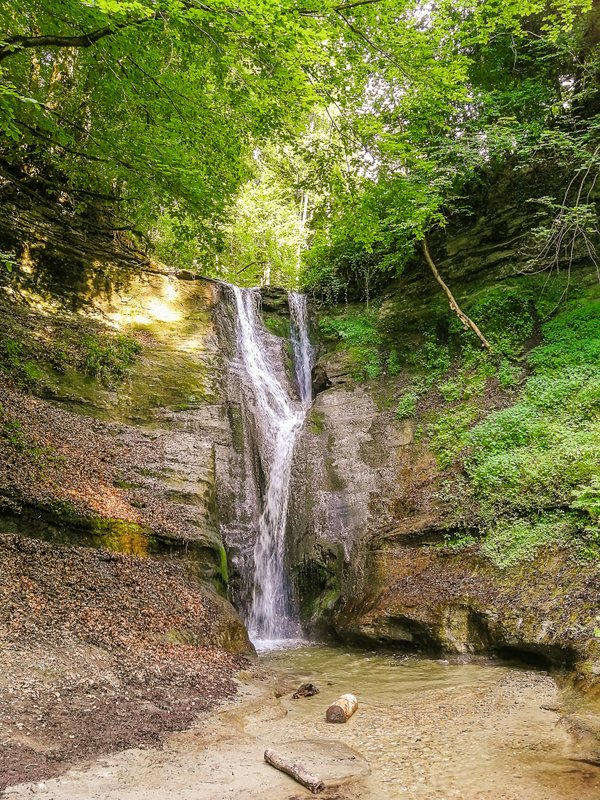 And speaking of the stream – in the hot summer months, it is absolutely refreshing to take a walk right in the stream.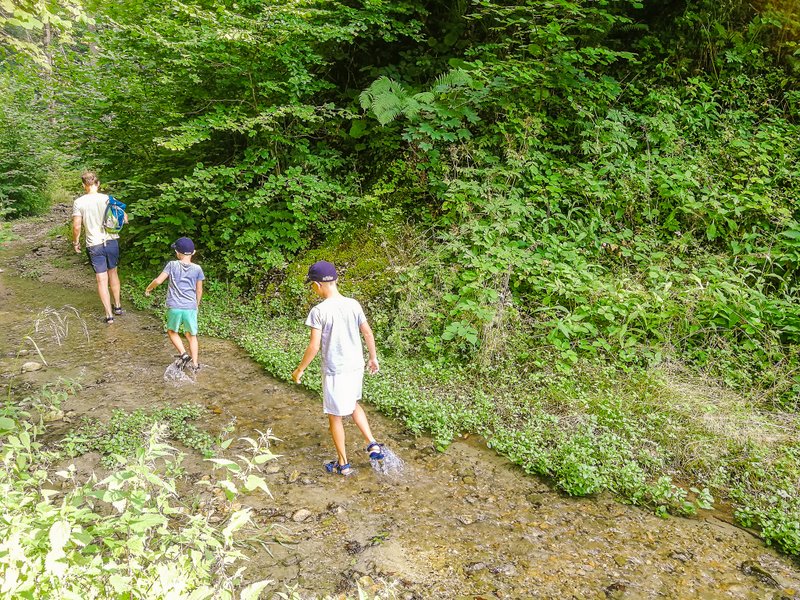 Summary
In total, the trip there and back is less than 5 kilometers long.
The route is suitable for strollers.
If you wish, you can continue on to Wynigen (then the route is 8.1 km long) and from there return to Riedtwil by bus.