Last year we found a nice place in the Bernese Alps in the ski region Adelboden-Lenk, which is suitable for all ages, skiers, and non-skiers. In the part of Adelboden called Boden (1290 m.n.m.), there is below the hill Chuenisbärgli located a great place for those who enjoy winter fun.
Post updated: 25. 1. 2020
Maybe Adelboden sounds familiar to you – and you're right. Every year at the beginning of January is the World Cup in Alpine skiing being held here. The fun fact is, that this race ends at the kinder slope Gody Lift, where we go skiing with kids 🙂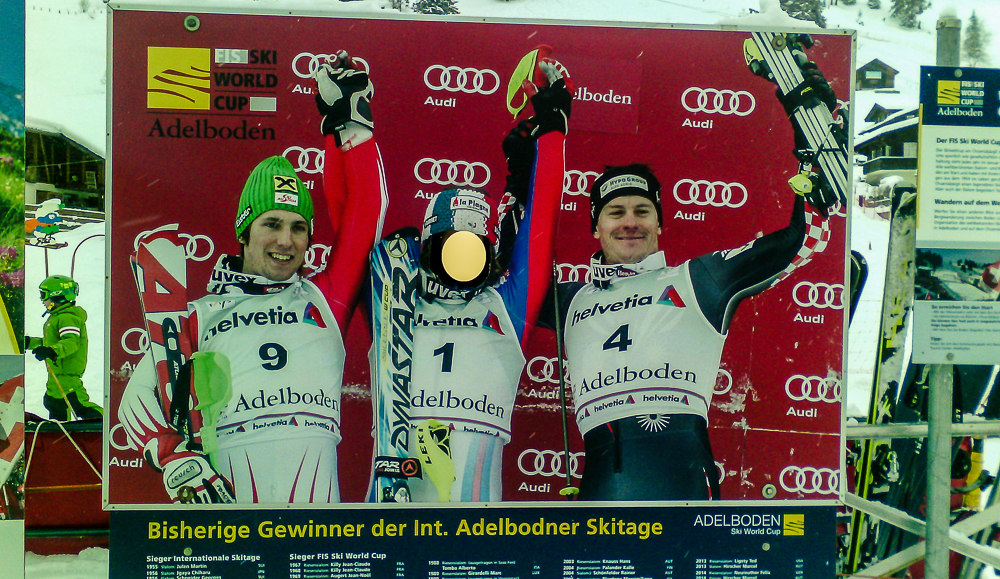 Beginners
But let's start with the little ones: for them here is a kids 'rug' and rope lift. For symbolic five francs to the baby's here, you can easily learn them to ski all day long. Or you can use the services of an instructor from the local ski school. Anyway, if your kids get tired of learning how to ski, they can grab their sleds and have a rollicking good time at the adjacent sledding slope.
Intermediate skiers
If your children are now confident in ski boots, they can move a few tens of meters to the above mentioned Gody Lift. Children under six years have this lift for free, older pay five francs for twelve rides. At 150 meters long slope they can train their skills, try slalom or skiing on the ripples.
Advanced
Those more advanced can go to a four-seater chairlift, which takes them to Chuenisbärgli (1730 m.a.s.l.), where they can follow the blue, red or red slope back down, or they can take advantage of connection with other lifts and slopes (all cover by one ski pass). From above, there you can enjoy really beautiful views of the Bernese Alps.

Après-ski
For those who get hungry while skiing, there is a restaurant-pizzeria Bodenhüttli. Prices can seen rather high compared to the Czech Republic, but compared to the rest of Switzerland are "normal" (oddly enough, there is not so high "mountain premium", as we know from the Czech Republic). If you don´t need proper lunch,  there is a kiosk at the end of the children's slope, where you can buy hot and cold drinks and various snacks.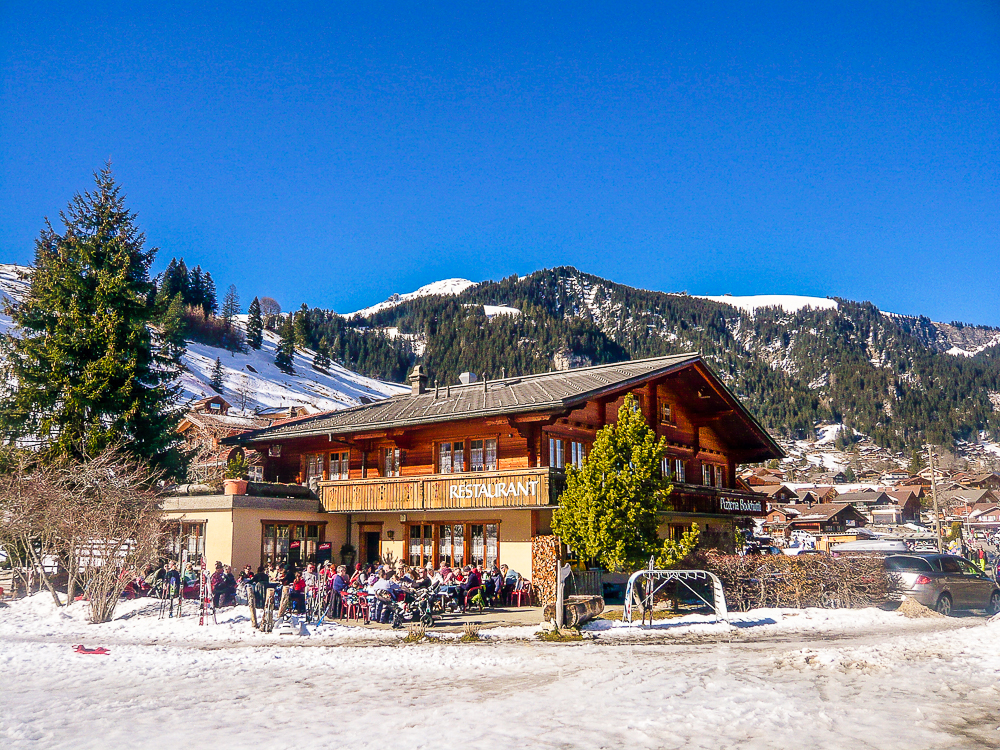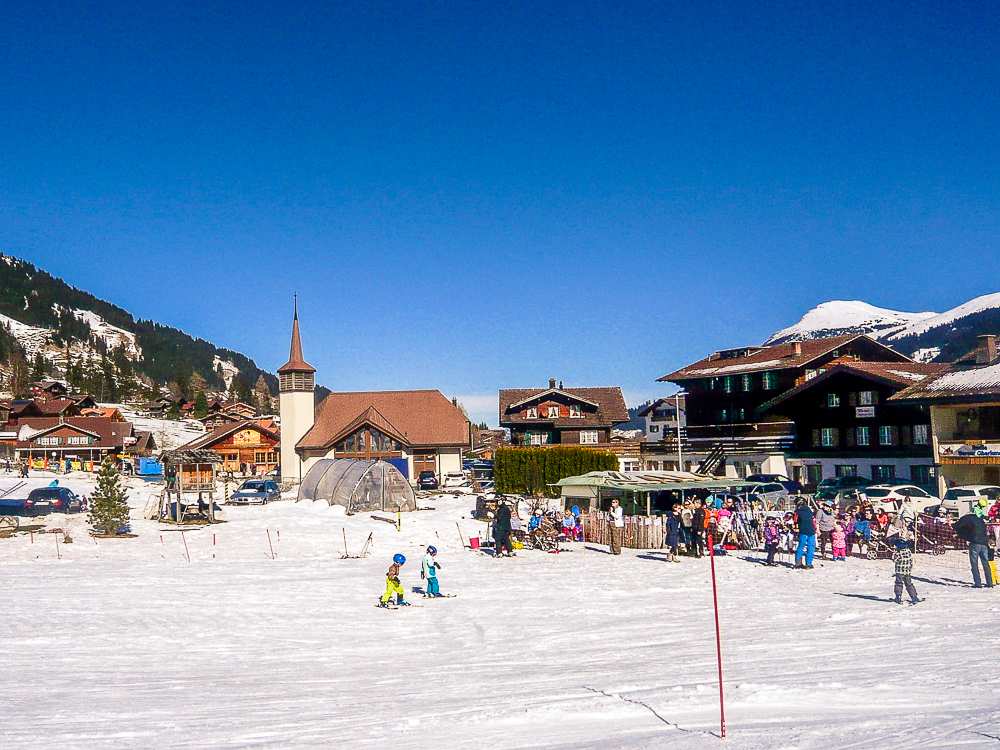 Boden is certainly not the only ski area convenient for families with children. There are other areas around:
And what is your favorite ski resort?