If you don´t have time to travel all over Switzerland to see all its beauties, just visit this beautiful open-air theme park and you´ll explore it within few hours.

Getting there
Swissminiatur is located in Melide, about 15 minutes' drive from Lugano. By train, you can get there by direct line S10 (every 30 minutes, the park is a few minutes walk from the station).
Admission
Adults: 19CHF, children 6-15yo: 15CHF
If you spend at least one night in the Lugano area, you will receive a Holiday Card from your lodging provider or local Tourist office.  With the Holiday Card, you can benefit of interesting discounts throughout your stay – e.g. in the Swissminiatur 30% discount on the admission fee.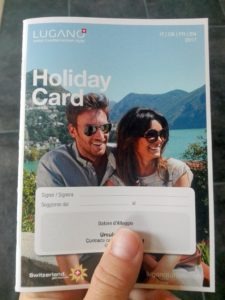 Tour
At the ticket office, we received a brochure listing all 128 models. The arrow showed us the start of the tour (to the left) and we went to admire important Swiss buildings and monuments on a 1:25 scale.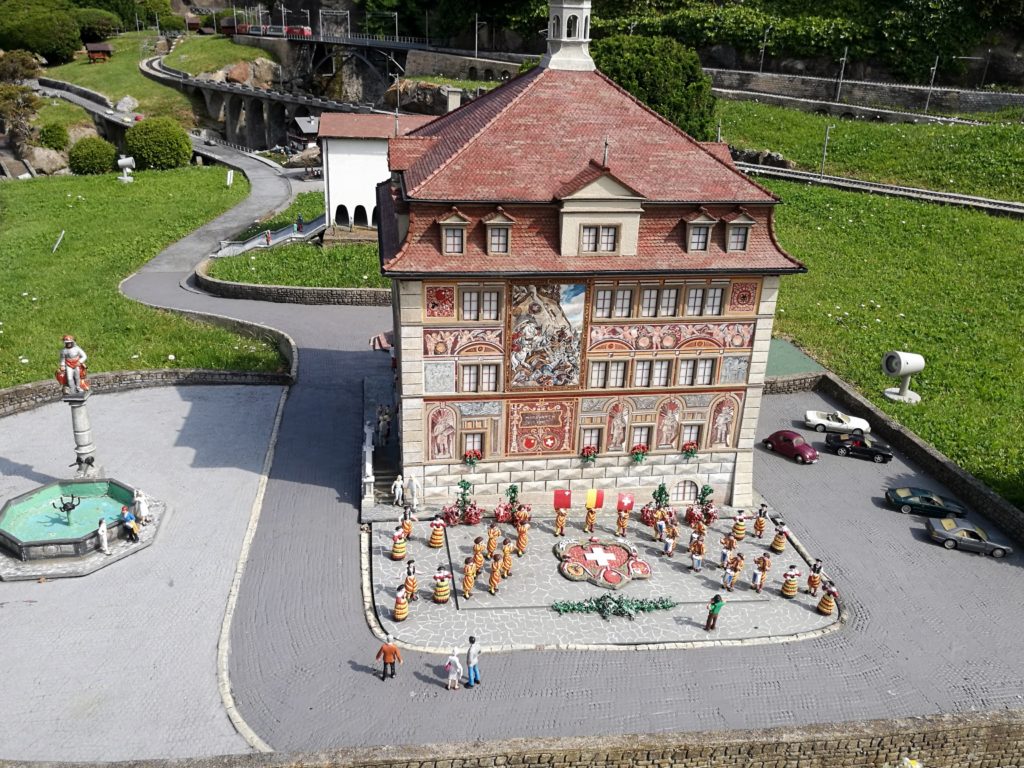 While walking through the area, you will see houses typical for the different Swiss cantons, interesting squares of Swiss cities and many important buildings, castles, and cathedrals. One realizes how much (little) he has seen from Switzerland so far and which places he still has on the bucket list (there are still many).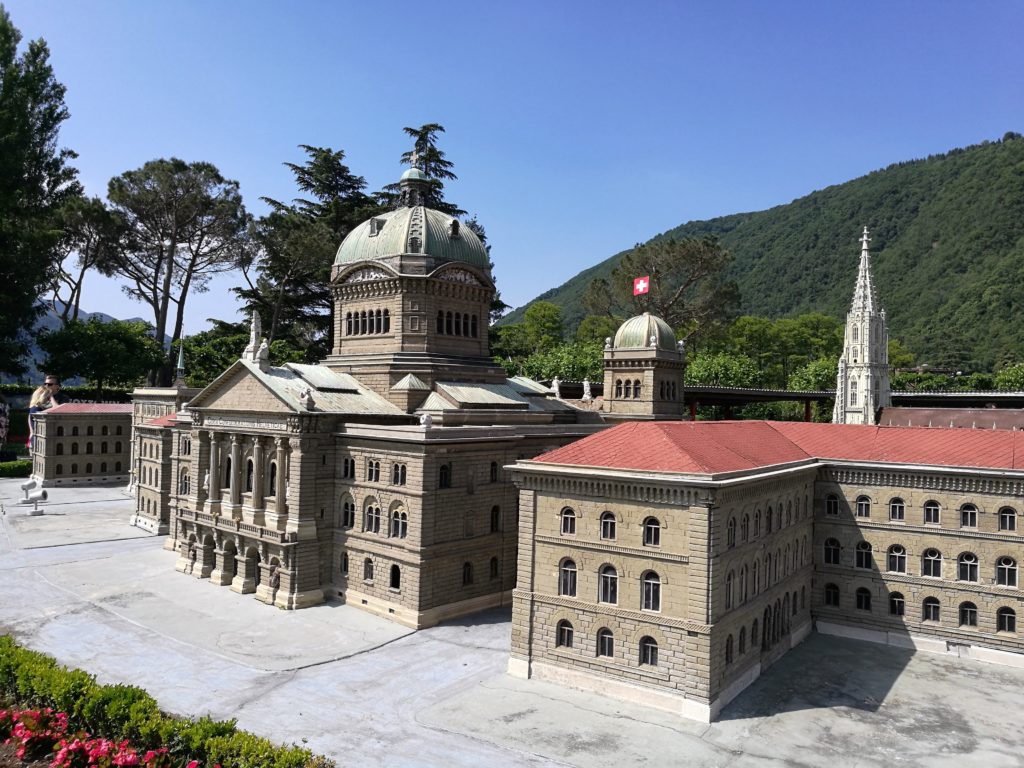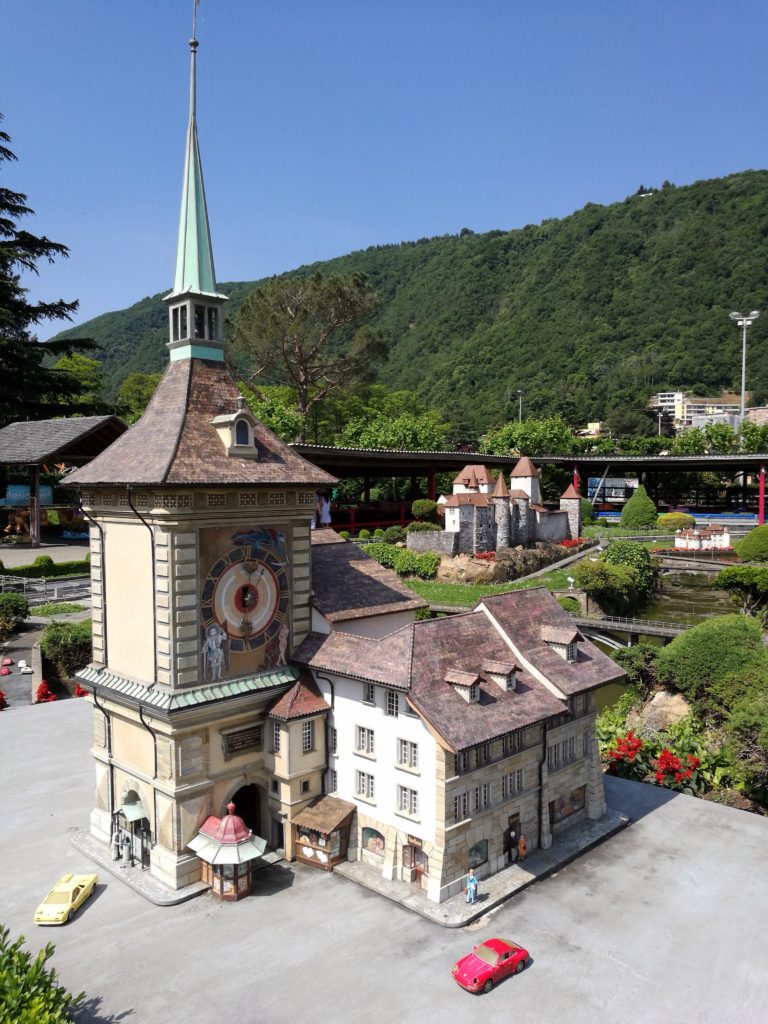 The kids were enthusiastic about models of moving trains, cars, lifts, boats, and even bobsled (I do not about you, but when I hear the word "bobsled", I always remember my favorite movie "Cool Runnings").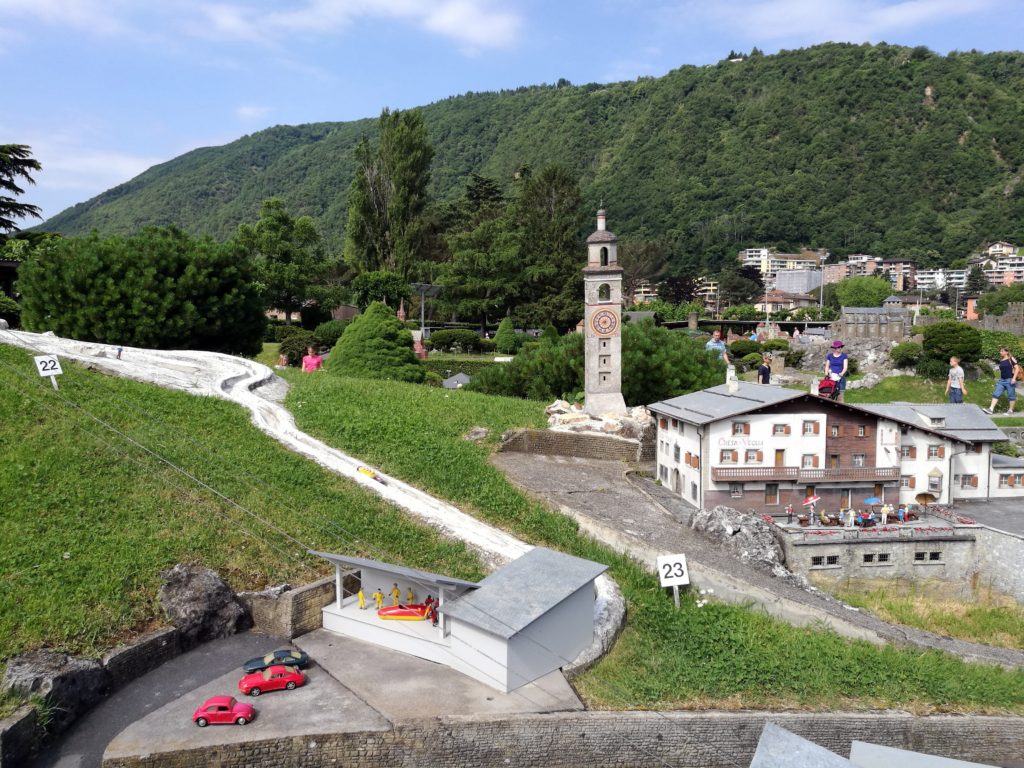 Cooling off in the mist came quite in handy in the hot morning. It is located just off the model of the village, where Heidi – Girl of the Alps, comes from.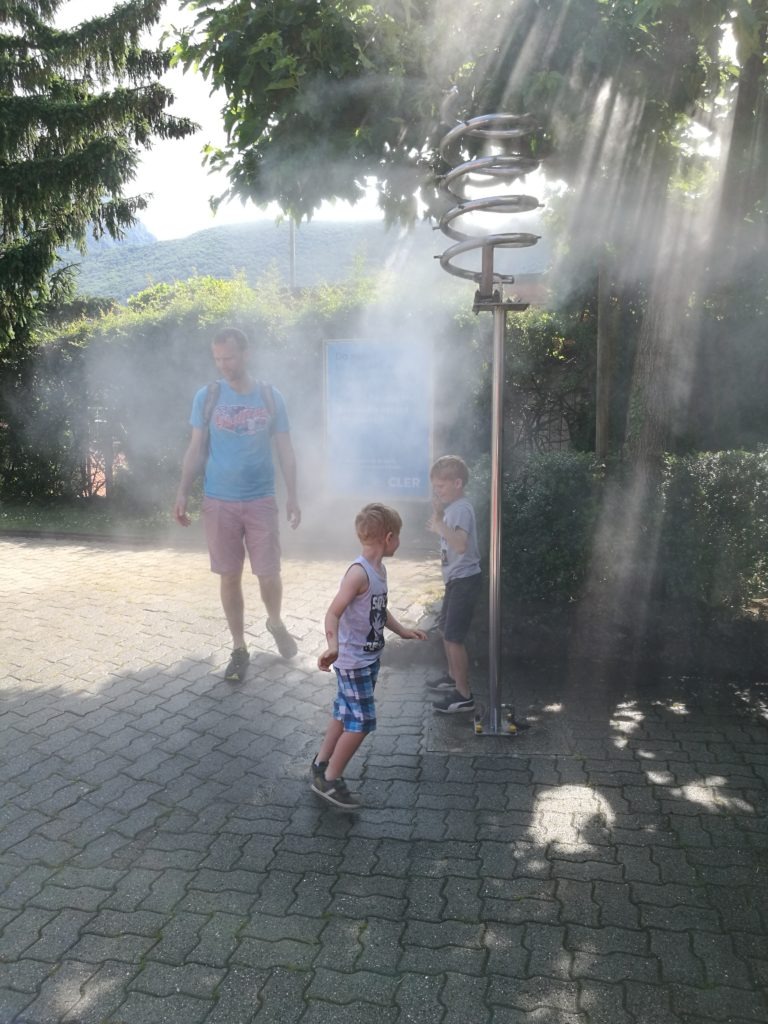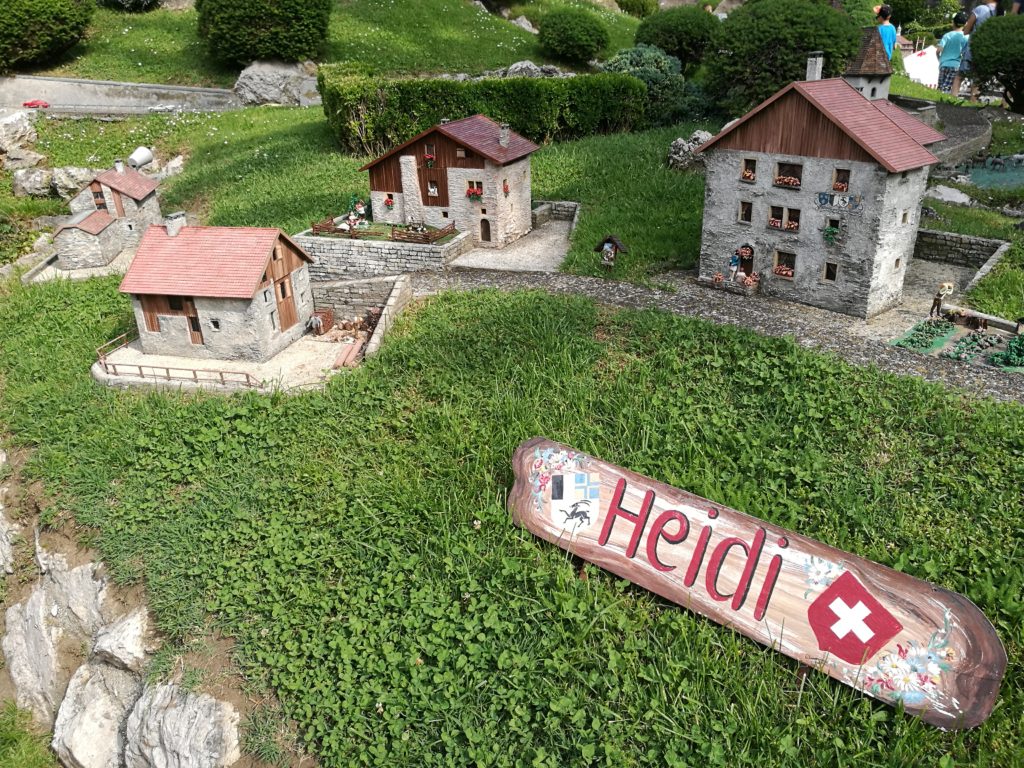 Very interesting was also a glimpse into the workshop where models are being cared for. You will find it hidden in the mountain massif of Jungfrau (of course only in its model) shortly after the start of the tour.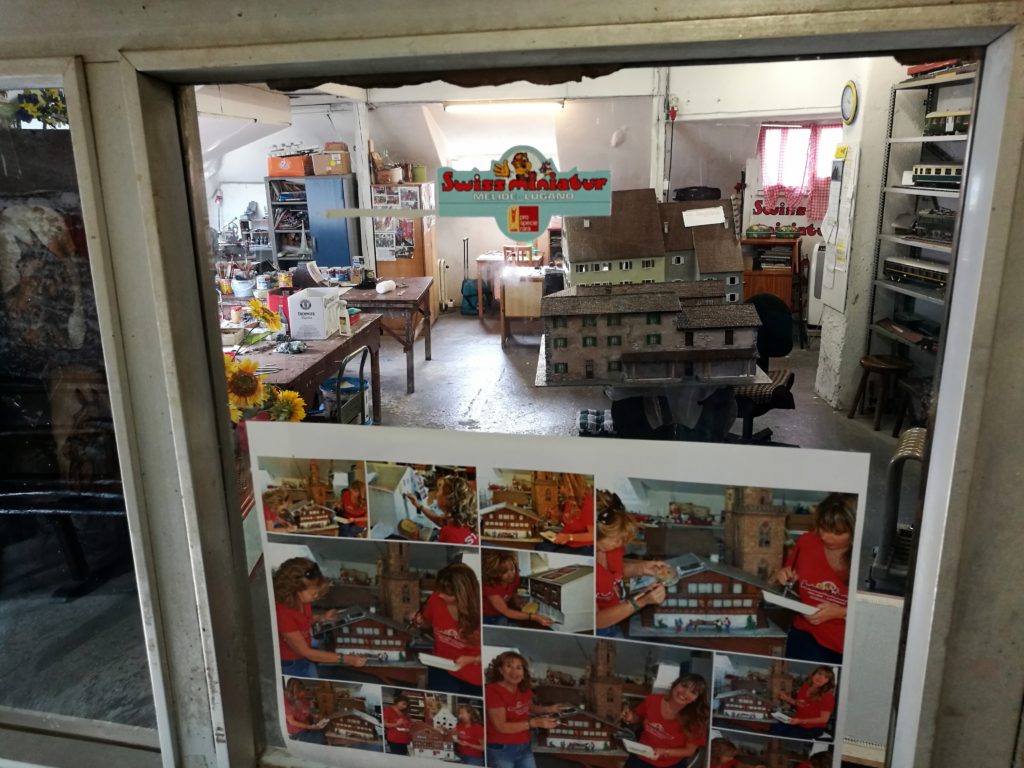 For kids
A whole area is a great place for kids. A nice bonus is that together with the ticket they will get a coupon for a free small train ride around the premises. If you also want to ride, you can buy a token in a nearby slot machine. With this token, you can also "pay" for water attractions.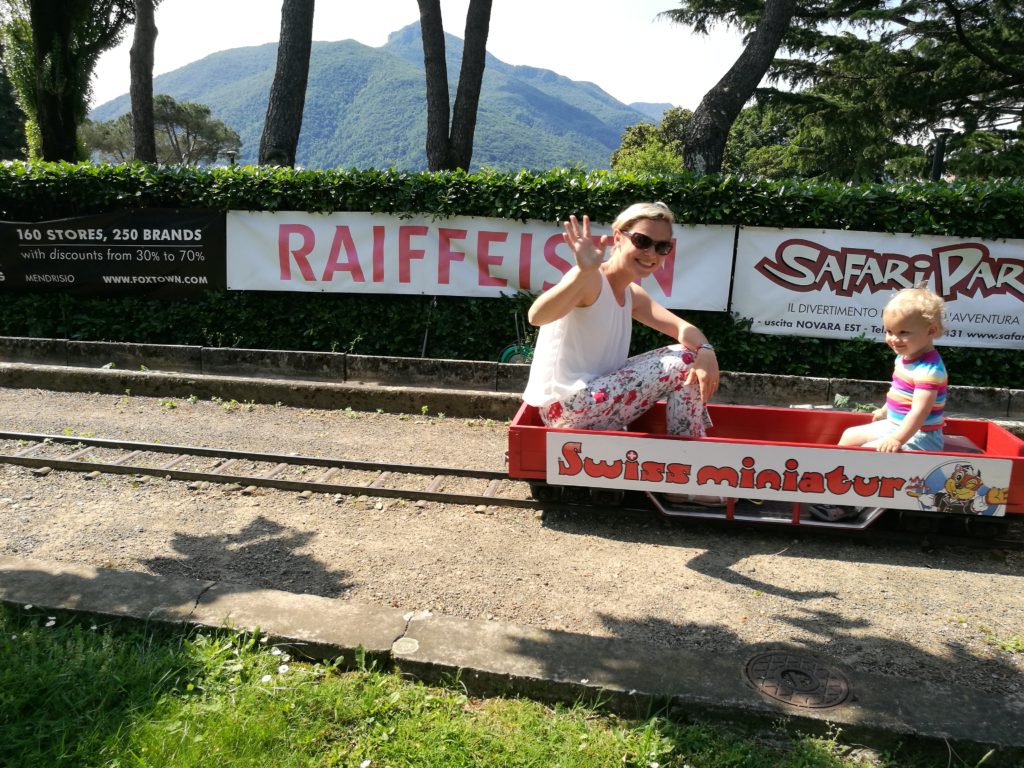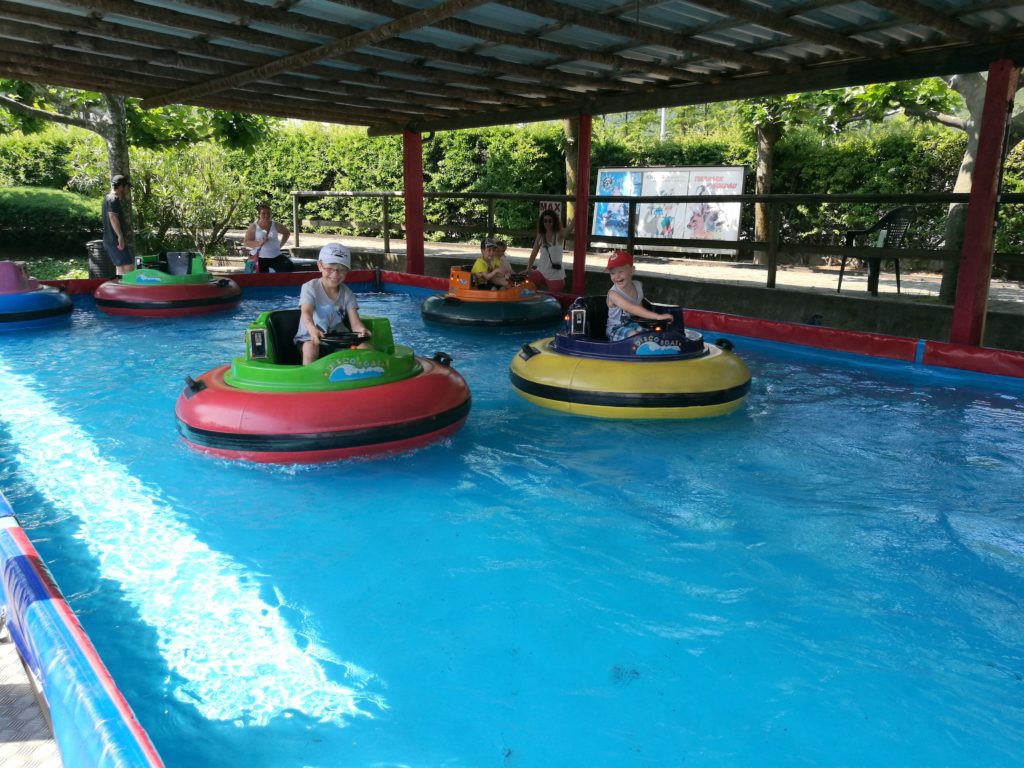 My tips
I recommend to be "an early bird" and arrive here with the opening hours. You can avoid queues at the ticket office, for the train or in the restaurant.
Even though this place is smaller than I originally expected, we spent over 2.5 hours here. But I think you can spend more time here because it is an interesting place not only for kids but also for adults.
Like in many other places in Switzerland, entrance on birthdays is free.
Just a few tens of meters from the Swissminiatur park there is a large children's playground. Certainly, you will see its dominant: a blue-yellow pirate ship.