Since April 2019, the old town of Burgdorf has had one more attraction: in the former leather goods store, artist Pierre Mettraux has set up a 1:32 model of the Emmental village. Through this small interactive museum, you ride can with a remote-controlled tractor and can look into the life of the Emmental village.
Where to find "Mys Ämmital"
The small museum is located at Schmiedengasse 19 in the heart of the Burgdorf old town.
Parking is in the immediate vicinity (parking lot Oberstadt) and also the bus station (line 461, stop Musikschule) is only a few steps away.
From Burgdorf Train Station, it´s a 15 minutes walk.
Opening hours and admission fees
The museum is open daily except for Mondays and Tuesdays. From Wednesday to Friday from 13 to 17 hours, on Saturdays from 10 to 17 hours and on Sundays from 11 to 17 hours.
Admission for children is 7 francs (for adults 10) if you want to play with remote control tractors for an hour. If you only want to visit the museum without playing, the entrance fee is 5 francs for children and 7 for adults.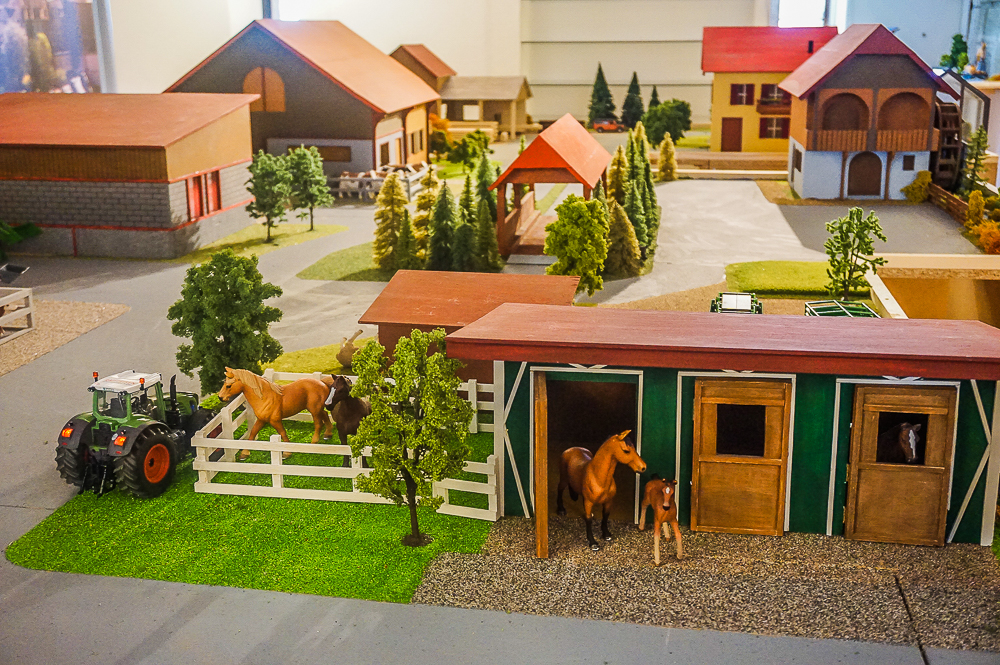 Who is behind the idea of "Mys Ämmital"?
An artist from nearby Heimiswil Pierre Mettraux is behind the idea of creating an Emmental village in 1:32 scale. He took it as a therapy after a serious illness.
I have to admit that before I met Pierre personally in the museum, I had no idea what works he actually did. I was amazed when he told me that he was behind the school decoration in our village, or that he was the author of Mélisande, which is probably the largest hand-painted picture in the world with a total of 3,500 square meters on the Räterichbodensee dam wall.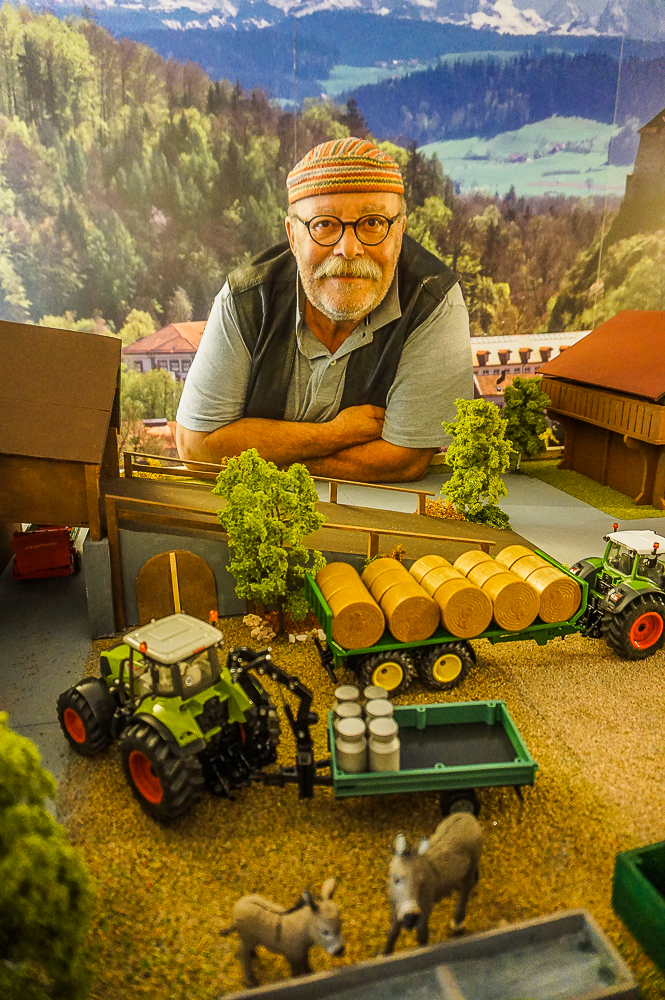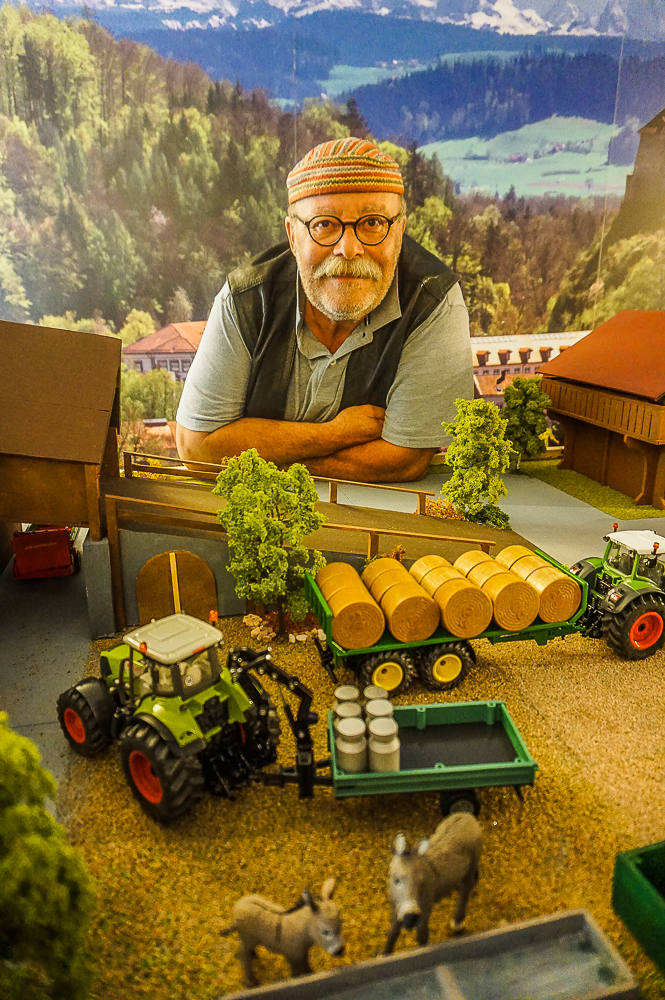 Pierre has made hand-made all the models (except figures), and, as he says, he worked on them for three months twenty-two hours a day (trust the artist).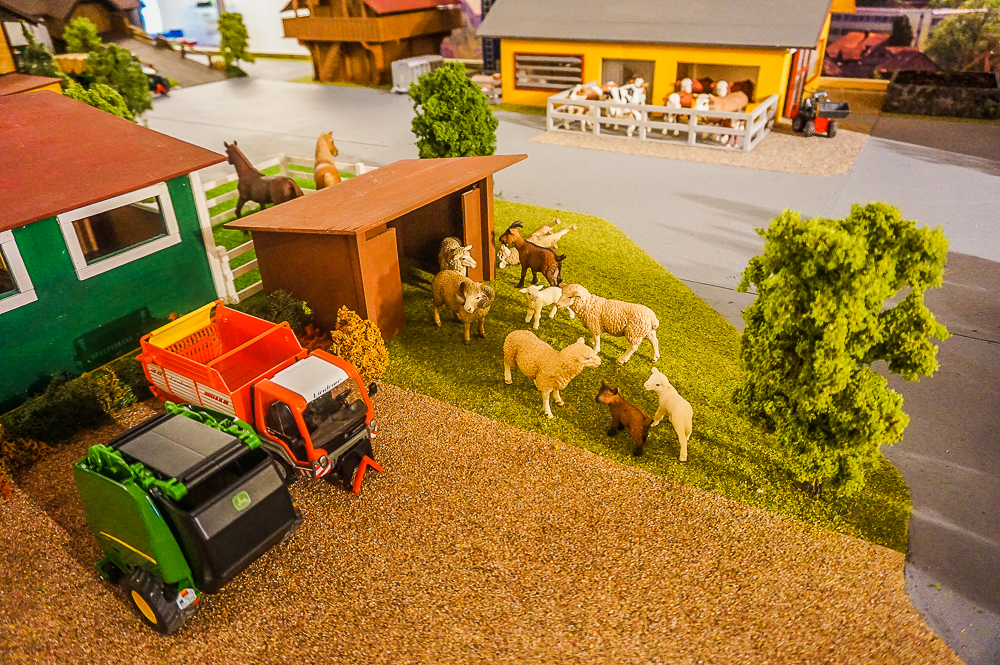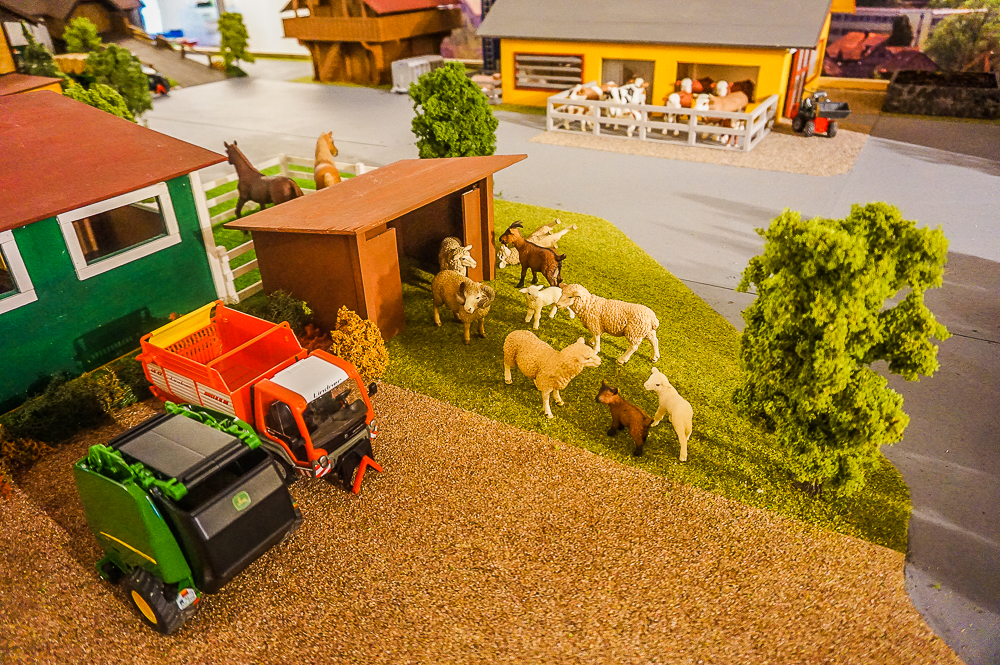 The Emmental village
The Emmental village consists of 35 miniature buildings, each of which represents all the important houses the village should have – of course, there is a large farmhouse with a granary, stables, and sheds, an inn with a butcher shop, a school, a church and a rectory, a sawmill, a mill or a cheese dairy.
Pierre Mettraux has built "his" village without any plans and models, he followed only his own ideas.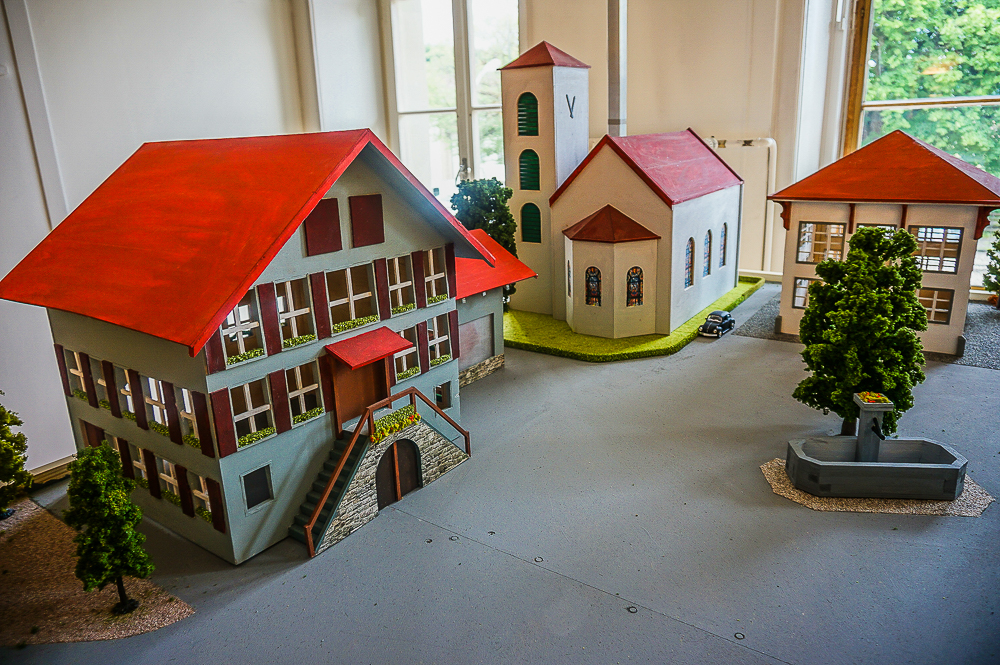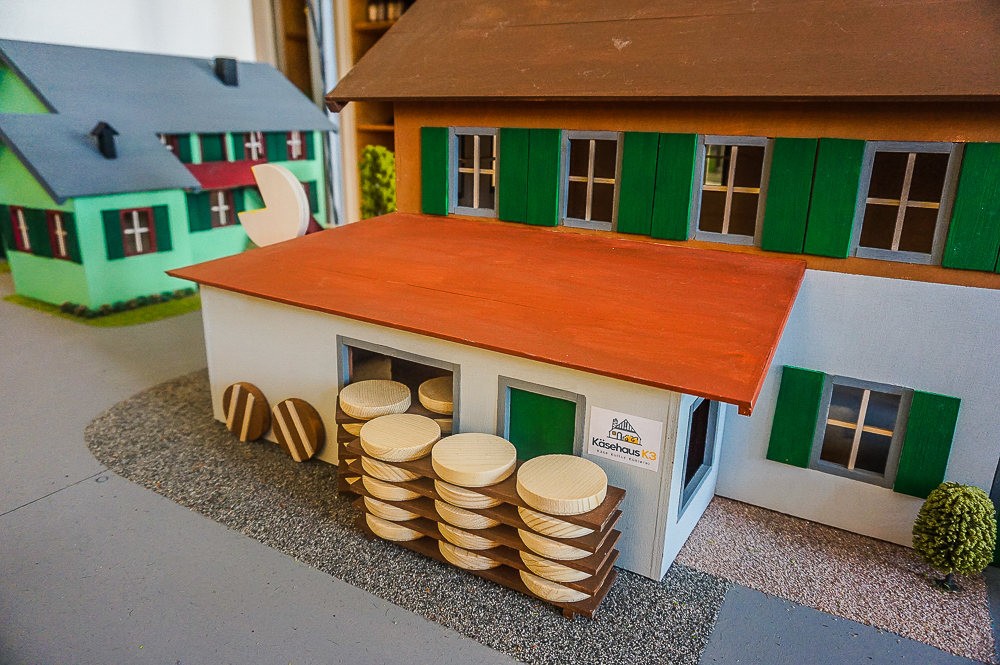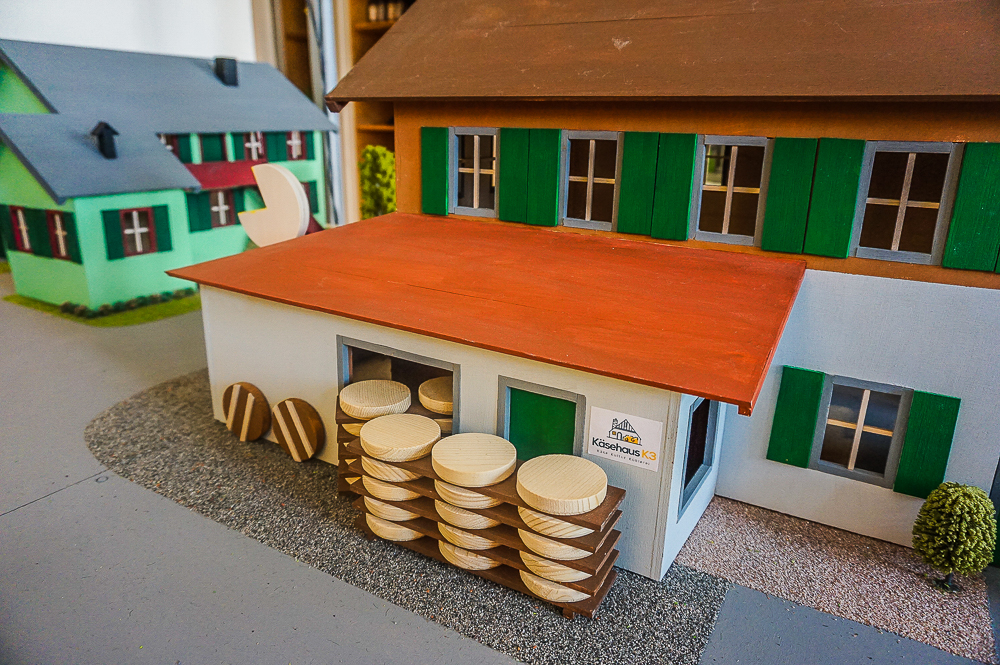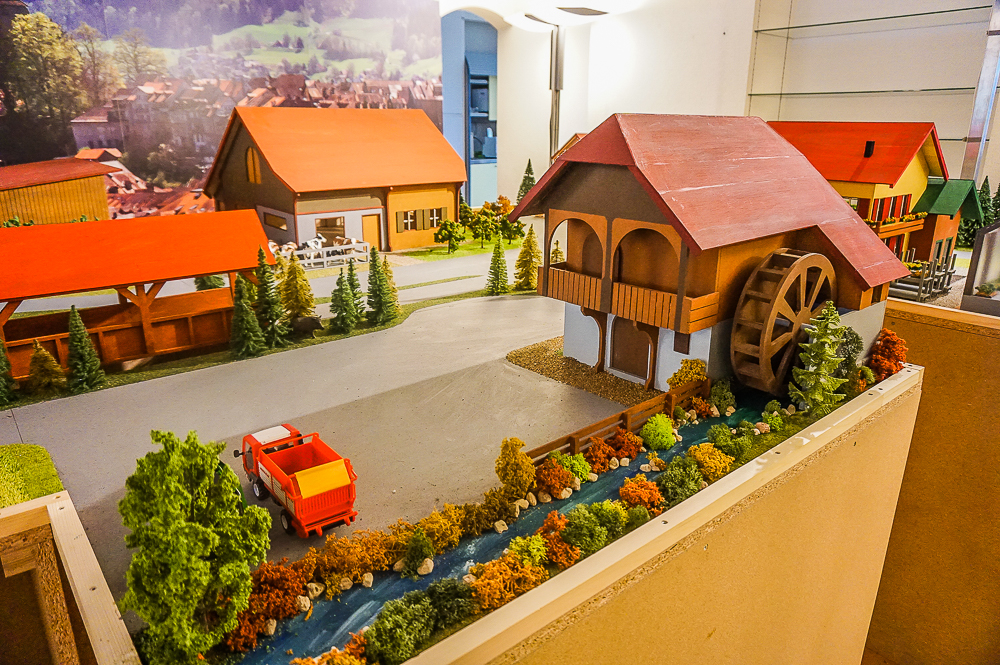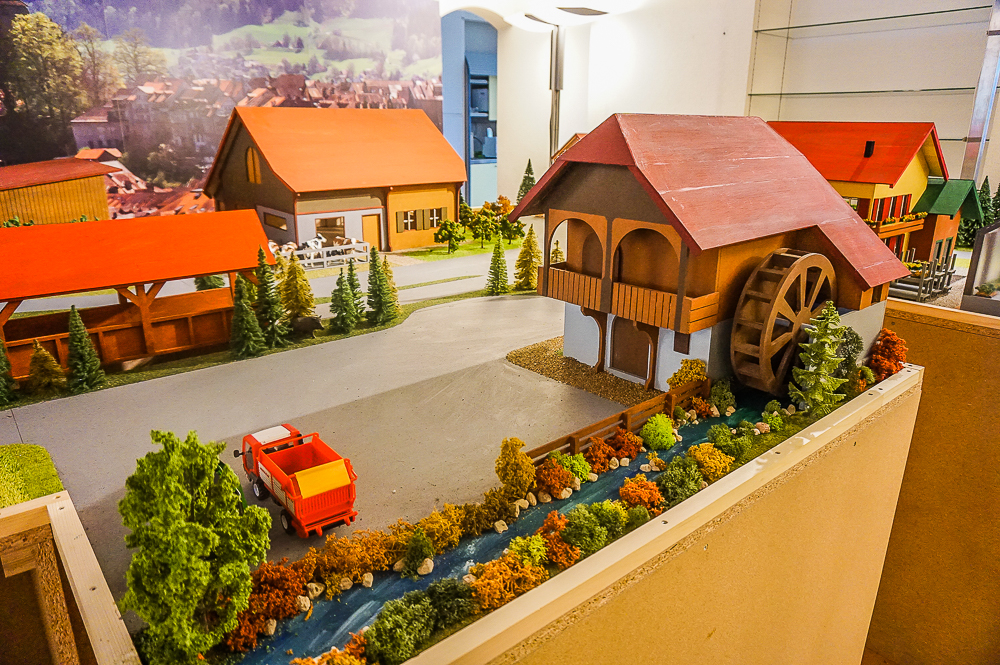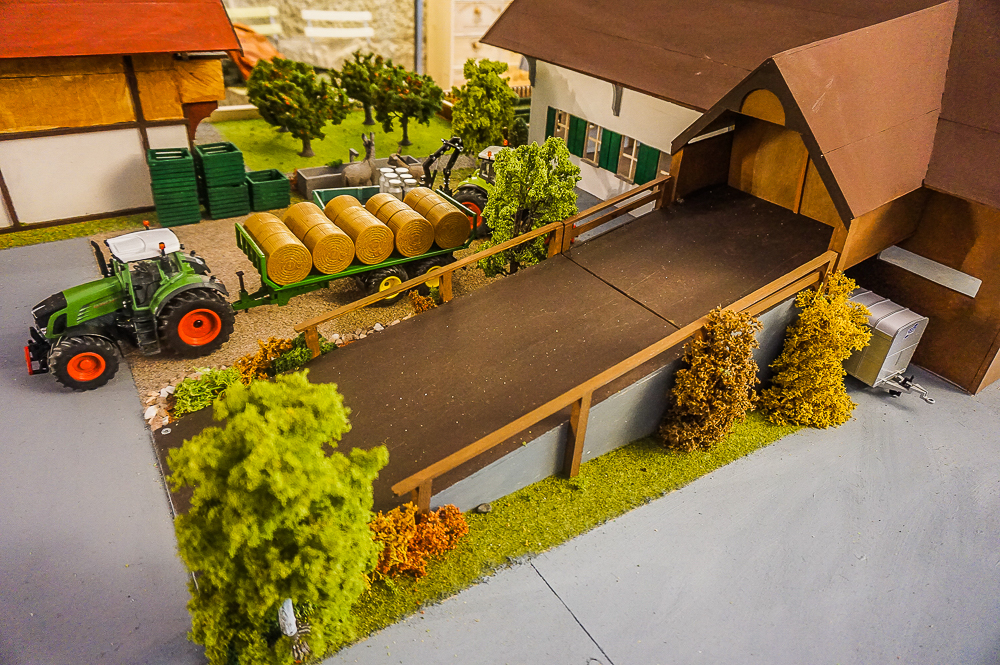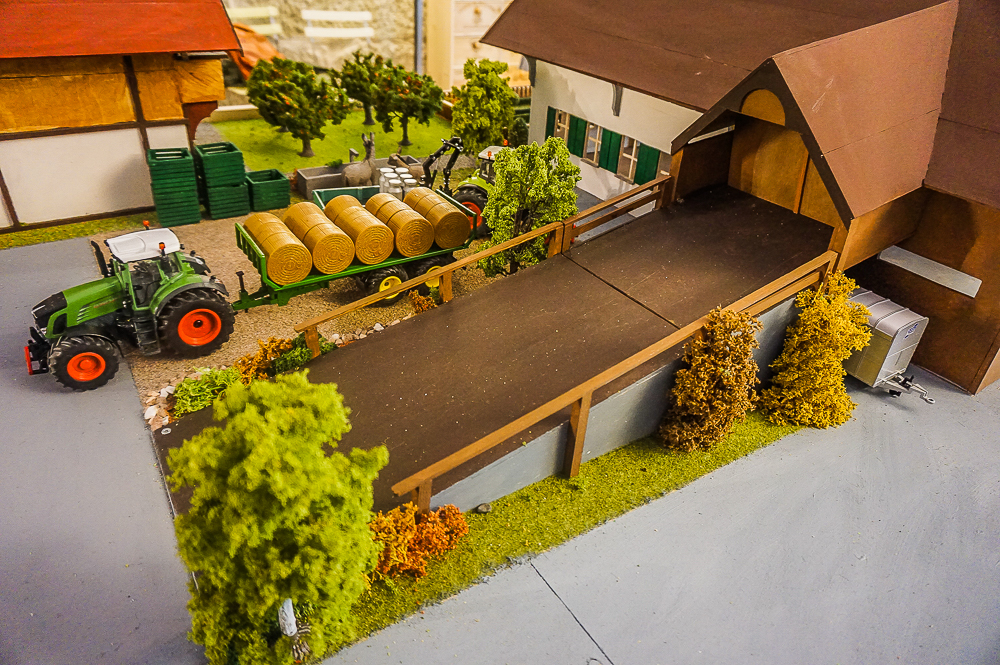 The heart of the interactive museum are all paths you can ride with remote-controlled tractors (you can buy SIKU model tractors at a discounted price here). Each building has plenty of large driveways and passages, and (not only) children can practice motor skills (you must be careful not to knock down a tree or – God forbid – animal!).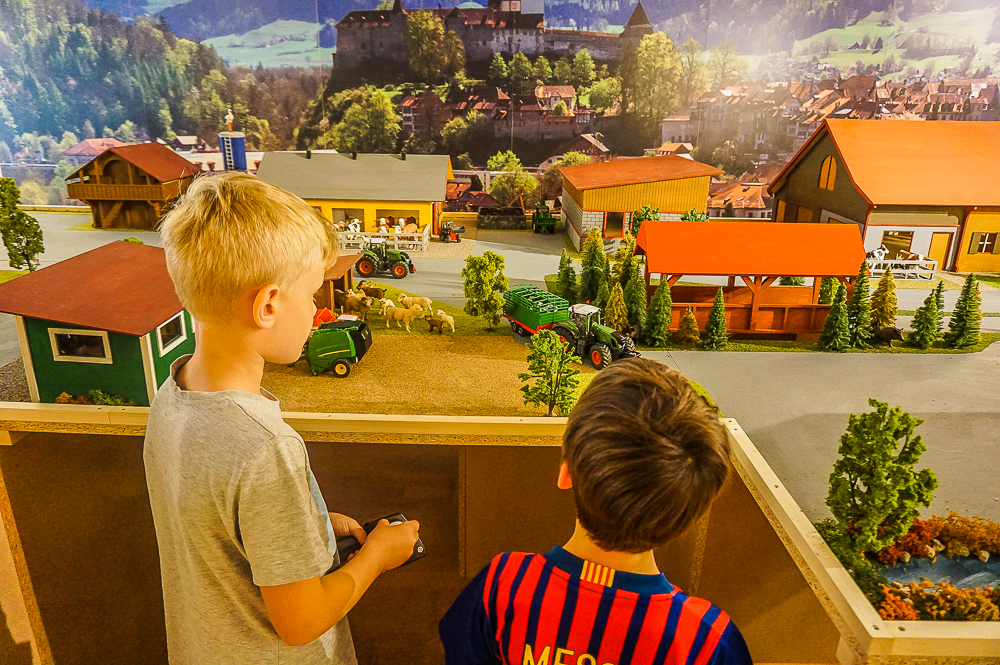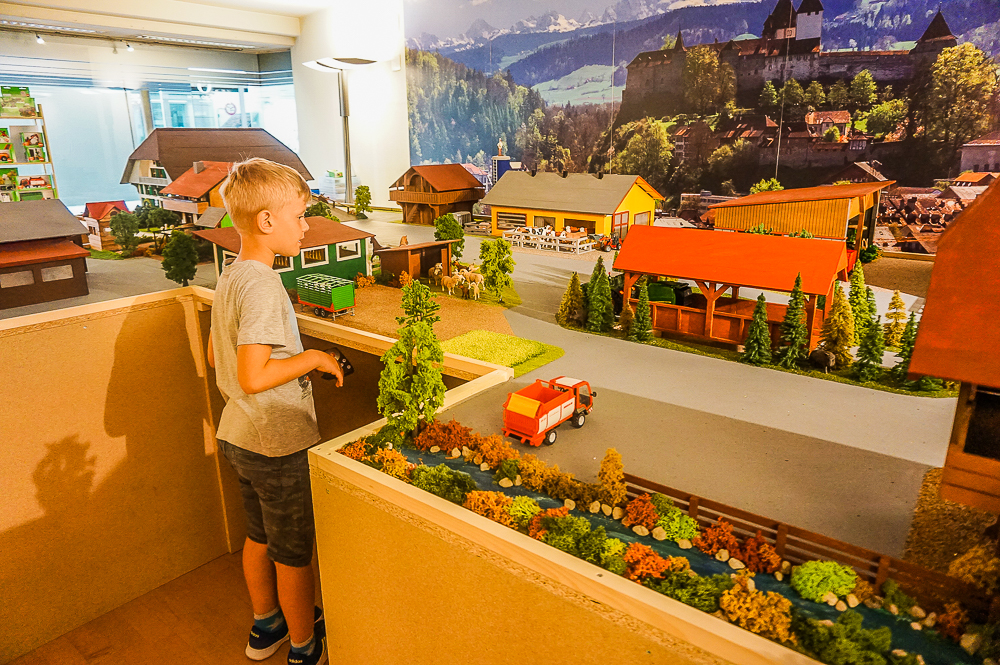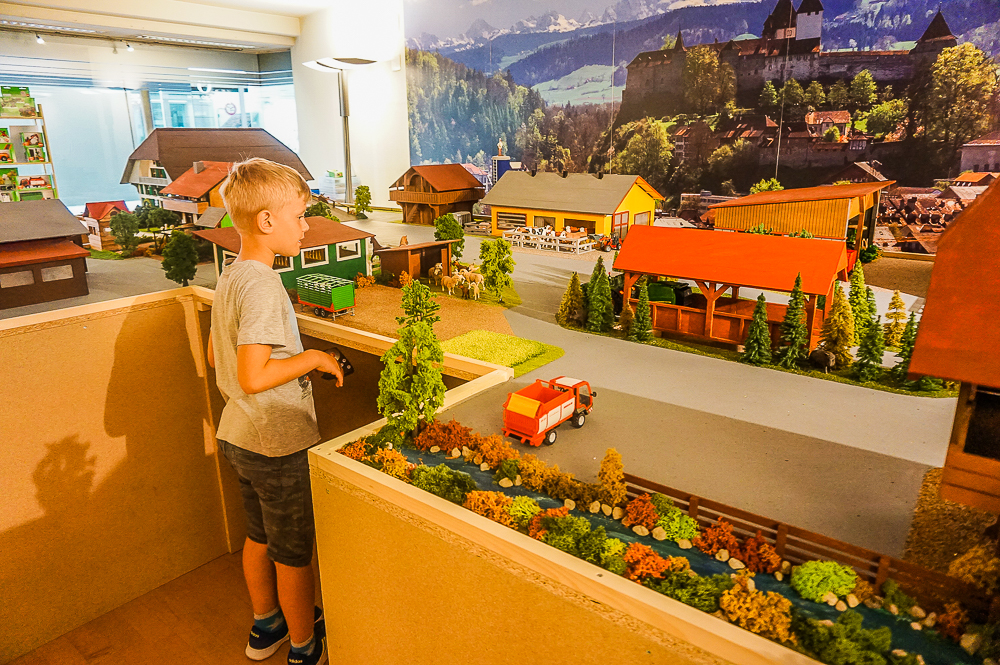 Summary
Some might think of a comparison with the Swissminatur Museum in Ticino. But the difference is that you are doing something actively here, not just walking among the models on display. You can also get an insight into village life e.g. by trying a "thematic ride" – for example, to transport hay bales to a barn or milk to a dairy. And children get an idea of how it works in agriculture (that you get milk from cows and not from a supermarket).
Although the museum is designed for all generations, I would recommend a visit with tractors for children from 5 years of age. Not that they hadn't enough motor skills, but to be able to see (the base on which the Emmental village is built is quite high).
Our son liked visiting the museum so much that he would have a birthday party here 😀