Colmar is a town in French part Alsace whose medieval center is full of half-timbered houses with colorful facades and beautifully embellished fronts. Although we have visited a lot of medieval towns in Switzerland, this was quite different from what we have seen so far.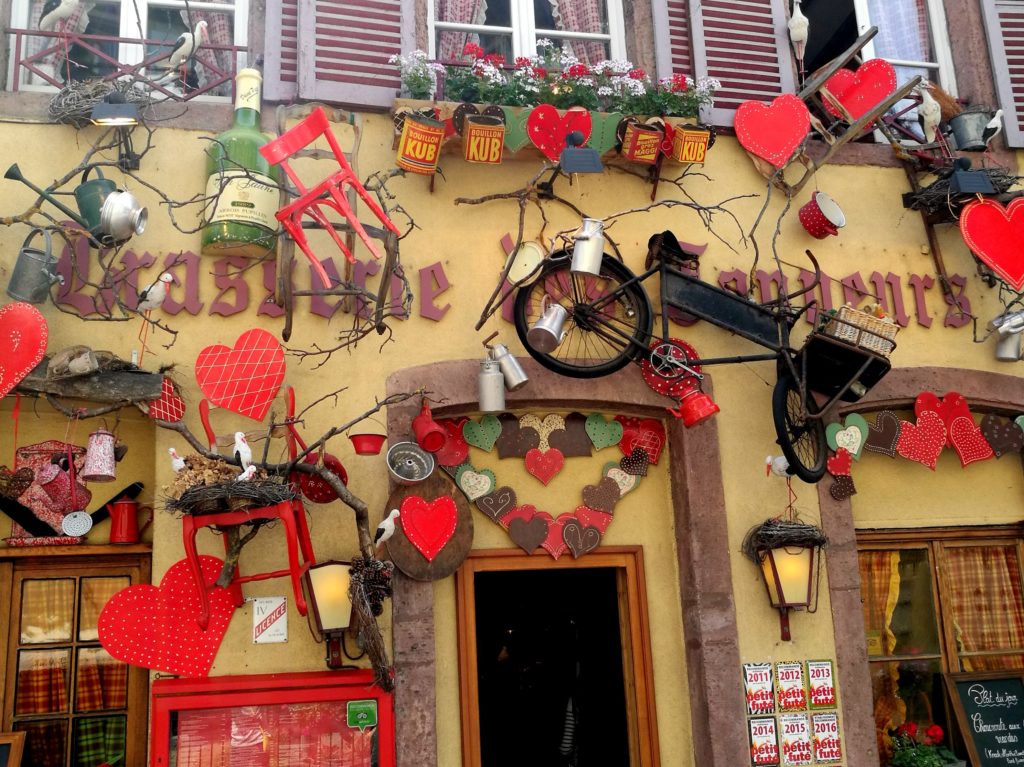 How to get there
The trip to Colmar takes just an hour and a half from Bern by car. We parked at Scheurer-Kestner parking lot opposite the cinema. Parking is free here on Sundays and public holidays.
What to see
First, we headed to a tourist office, which is about 5 minutes walk from the car park (follow signs). Here we picked up the city maps and wondered which direction to take. The map even indicates the recommended route to the most famous sights. On the sidewalk, it is marked with tiles with a metallic plaque with a picture of the Statue of Liberty on them. Do you find it strange? At first, we did too, but then we found out why it is so (and the reason for you to read further :))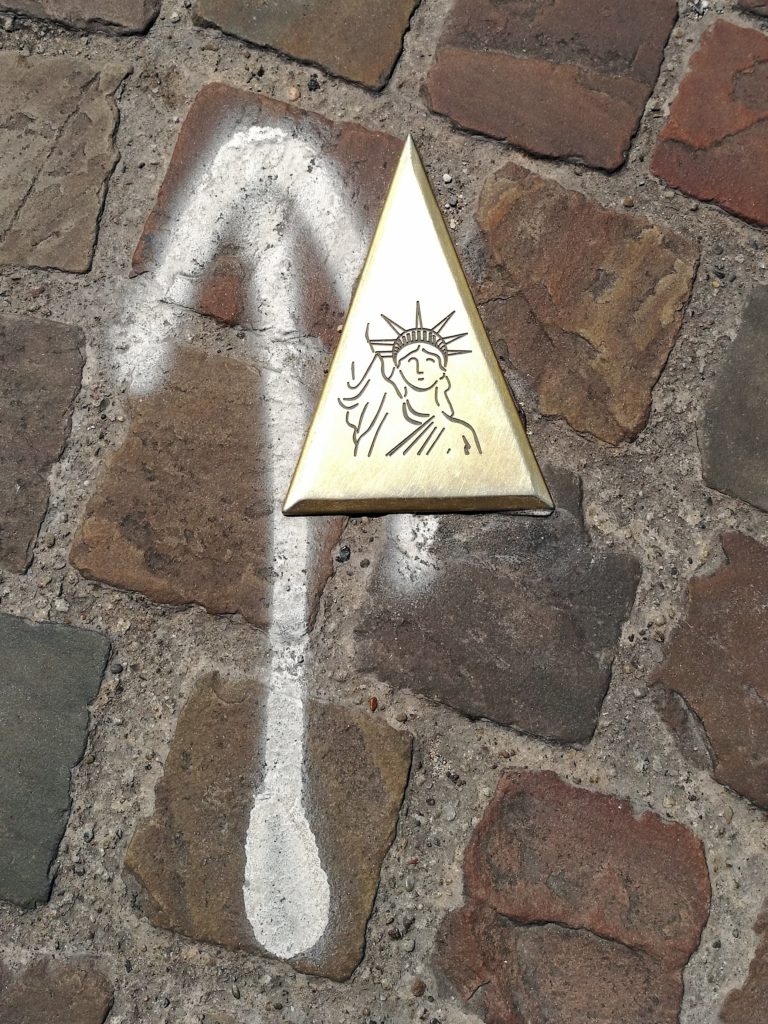 We are not fans of tourist attractions, such as mini-trains, but in Colmar, we made an exception.  I think that it was the best we could do. Children enjoyed their new experience, and the 30-minute train ride was a wonderful way of seeing the town. After we had toured the city on the green mini-train, we had an idea of how vast the historic center is, how far the historical buildings are etc.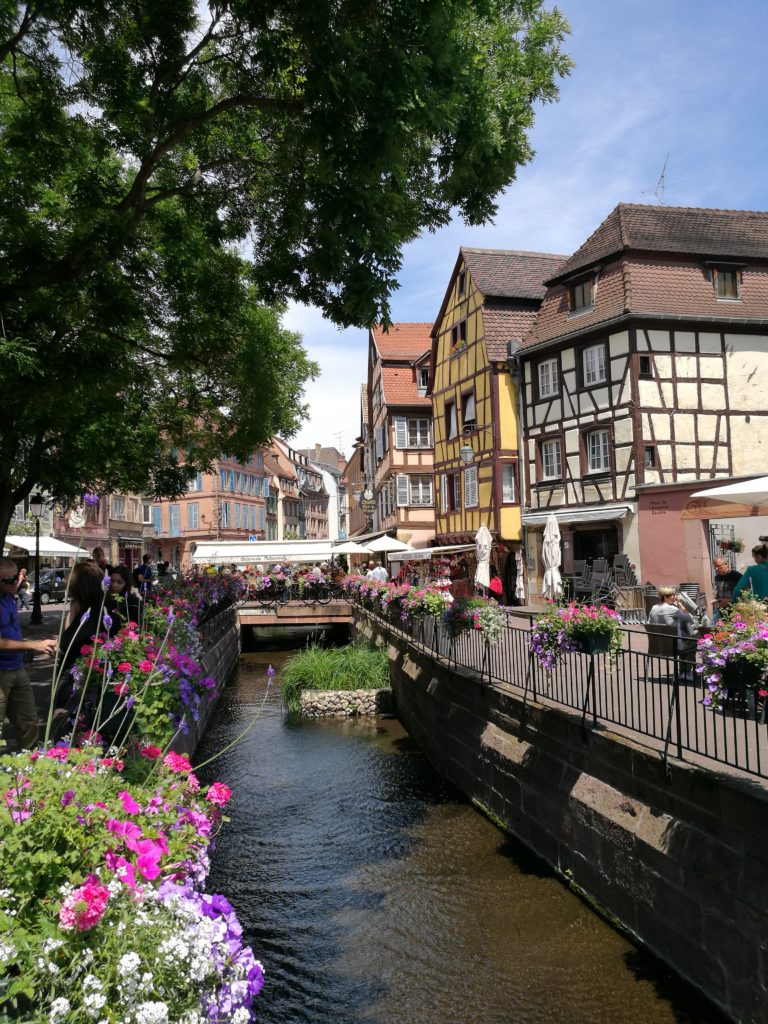 We also received interesting information from the headphones about the history of the town, individual buildings, and famous inhabitants. One of them was Frédéric Auguste Bartholdi, the sculptor who made the Statue of Liberty that in 1886 gifted the French government to the United States of America.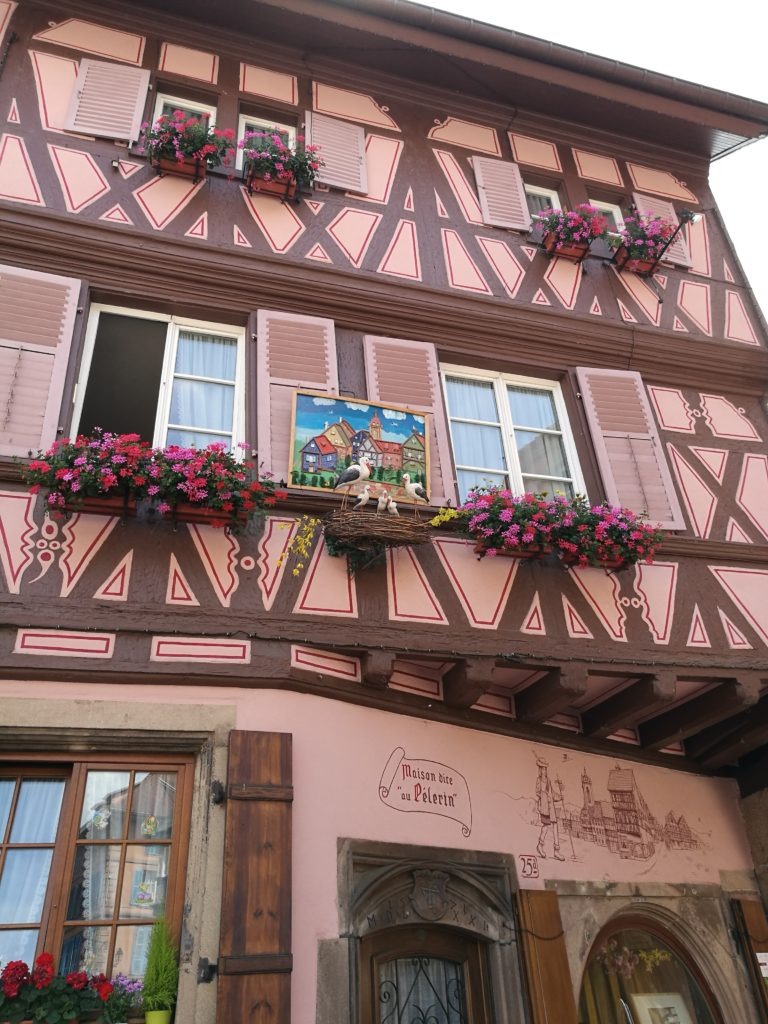 Maison des Têtes – House of Heads
The facade of this house on Rue des Têtes, built in the style of the German Renaissance, is decorated with 106 small heads with various grimaces.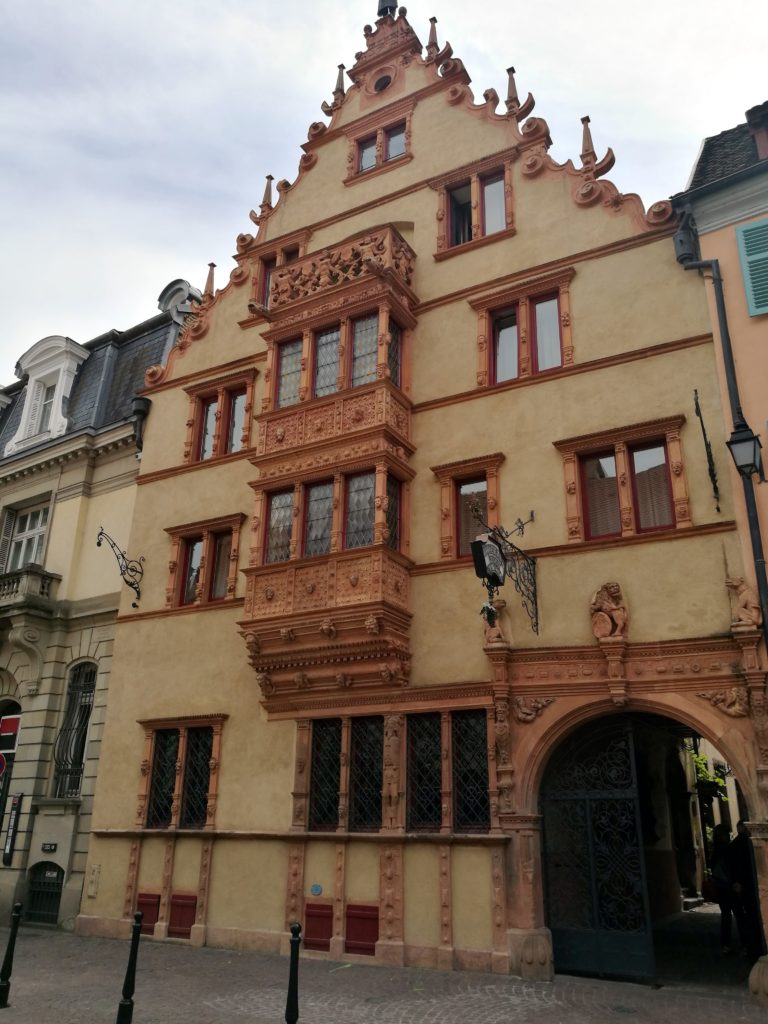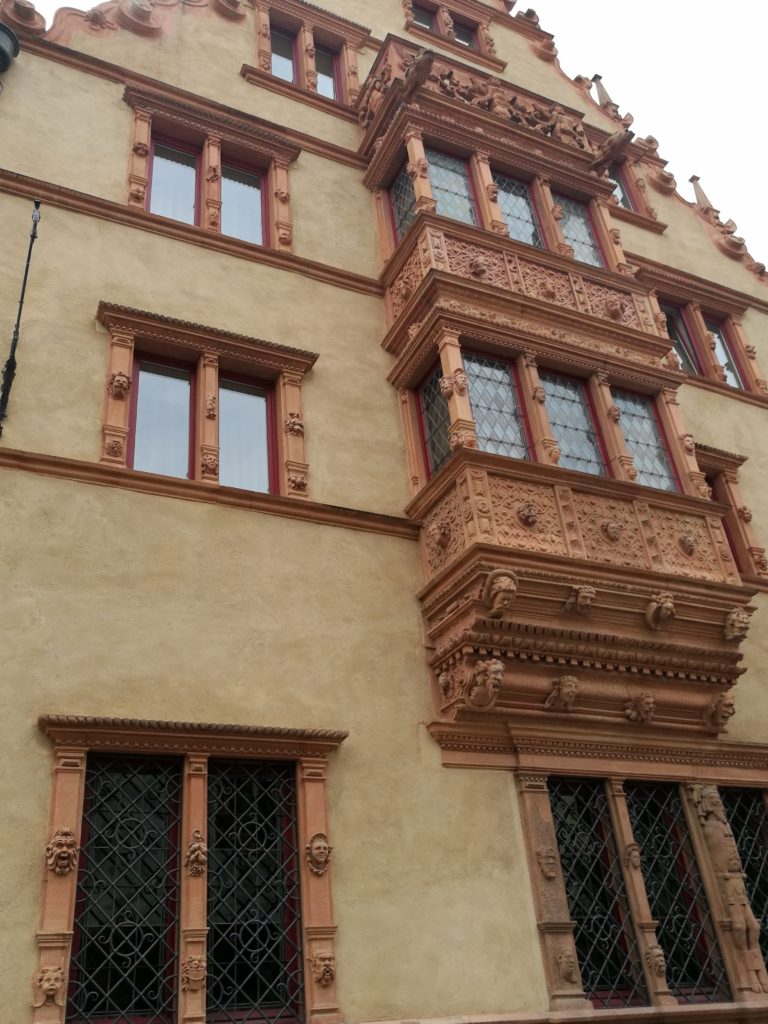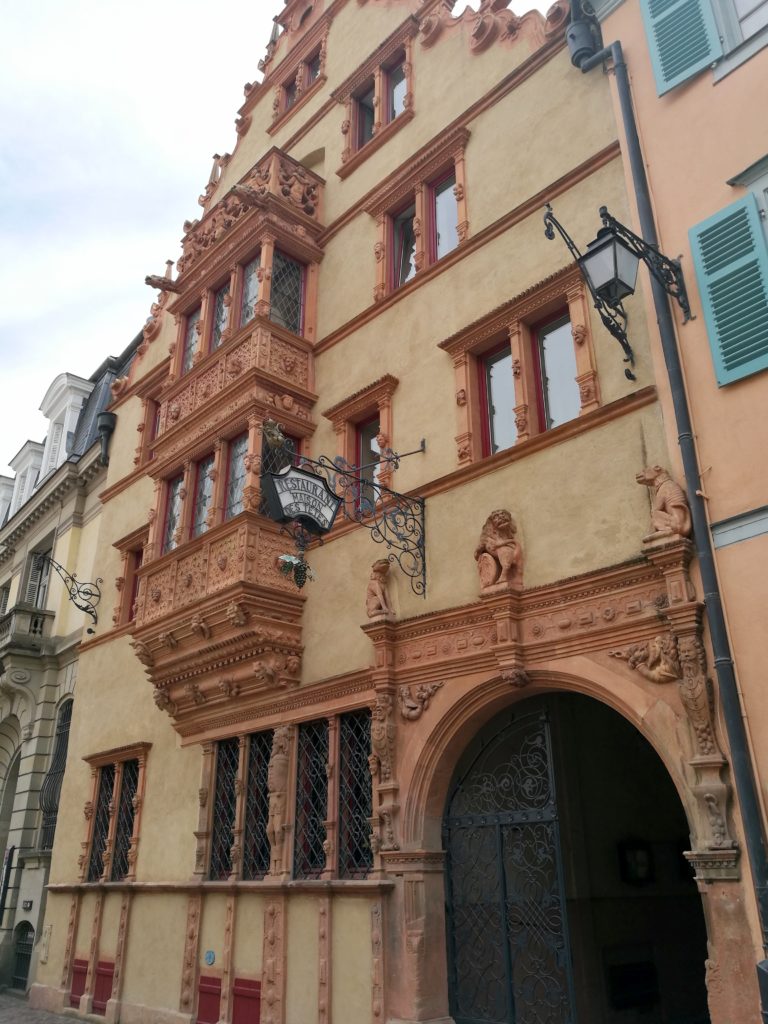 St. Martin´s Church
On the foundations of the 11th-century church, a cathedral (properly said: a collegiate church) was built two centuries later – an important piece of Gothic architecture in Alsace.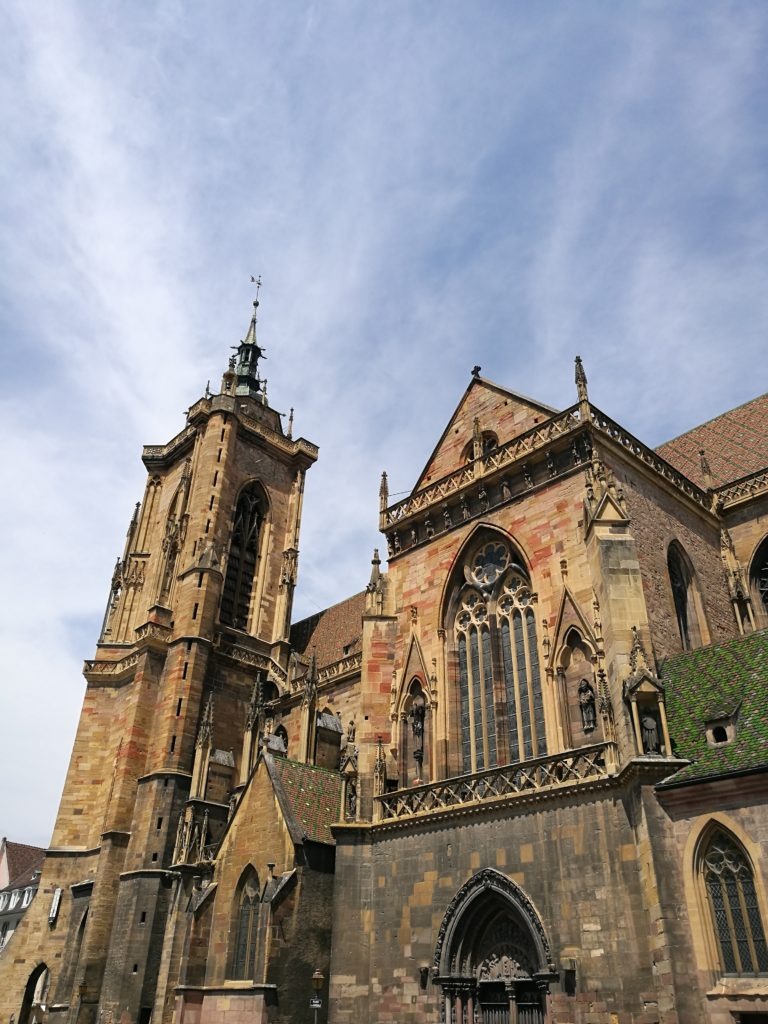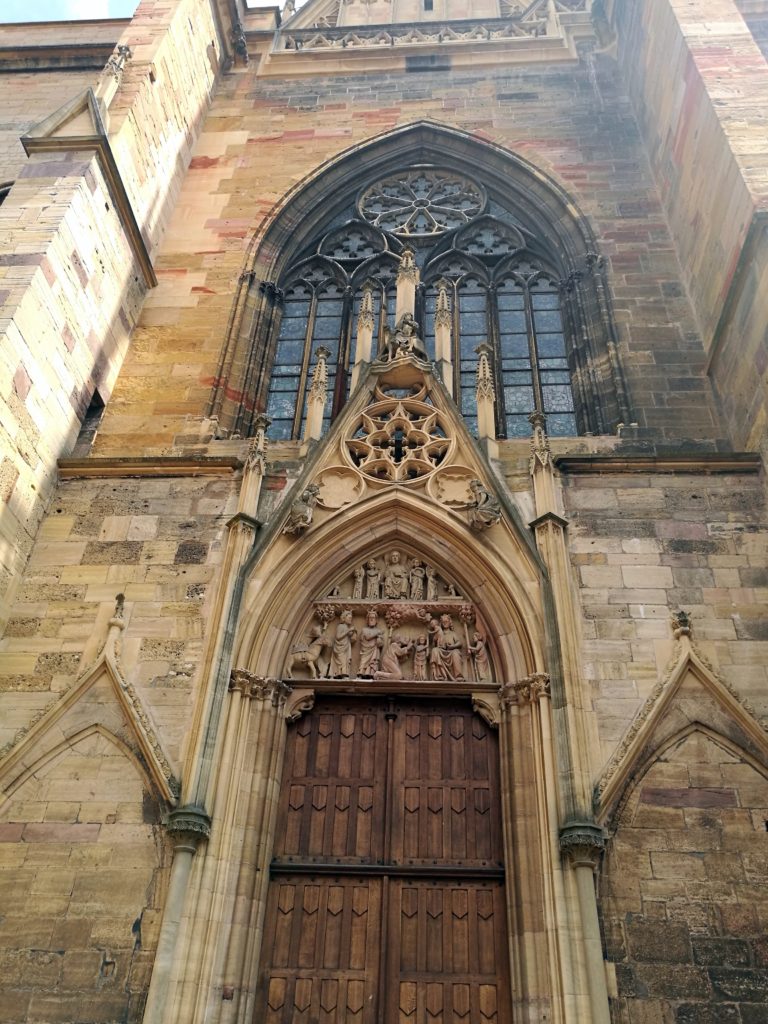 La Petite Venise
Little Venice – try to guess why? 😉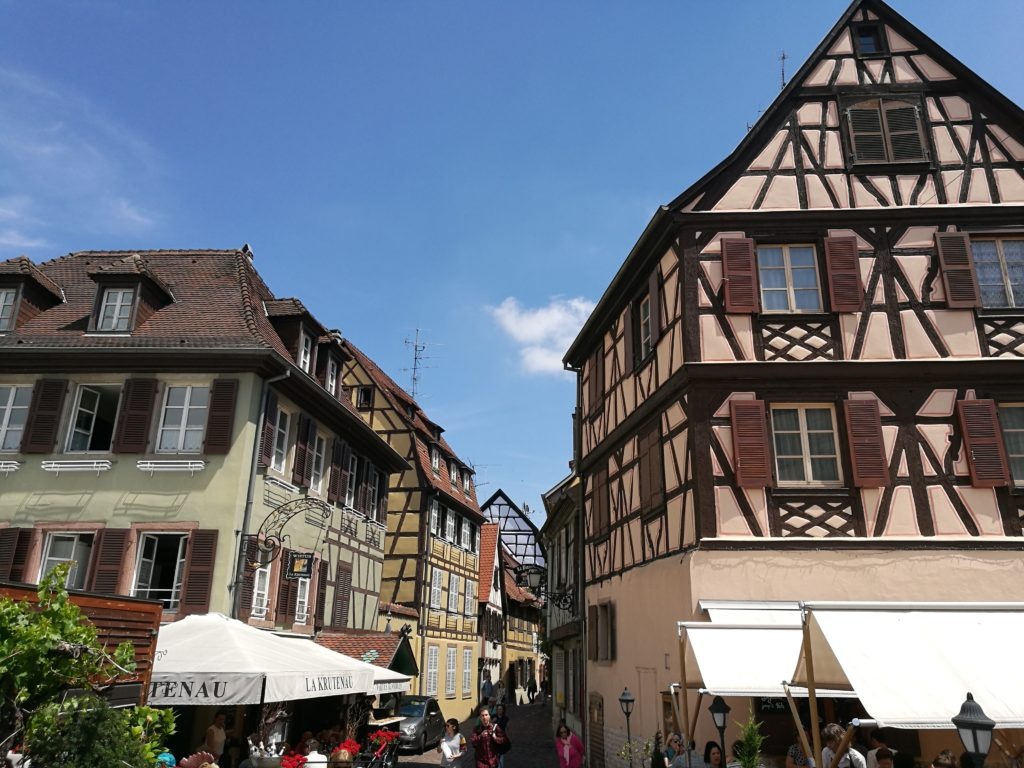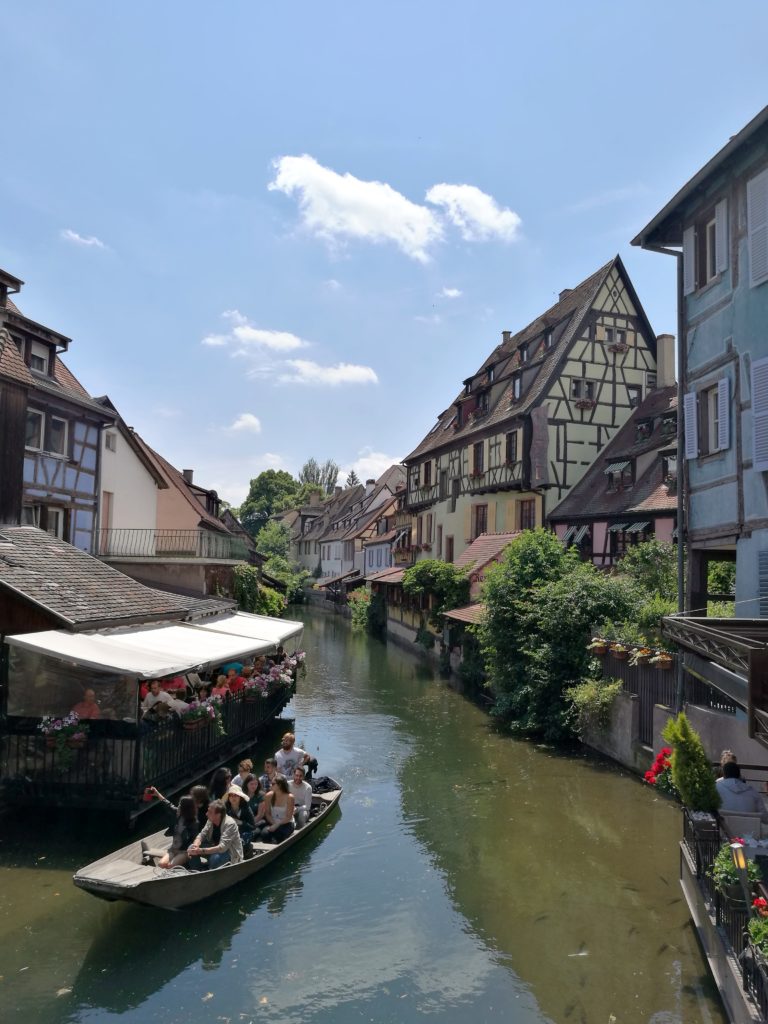 Maison Pfister – The Pfister House
With a two-storey bay window, a wooden gallery, mural paintings, and an octagonal turret, the Pfister House (named after the family who restored it in the 19th century) became the symbol of the old Colmar.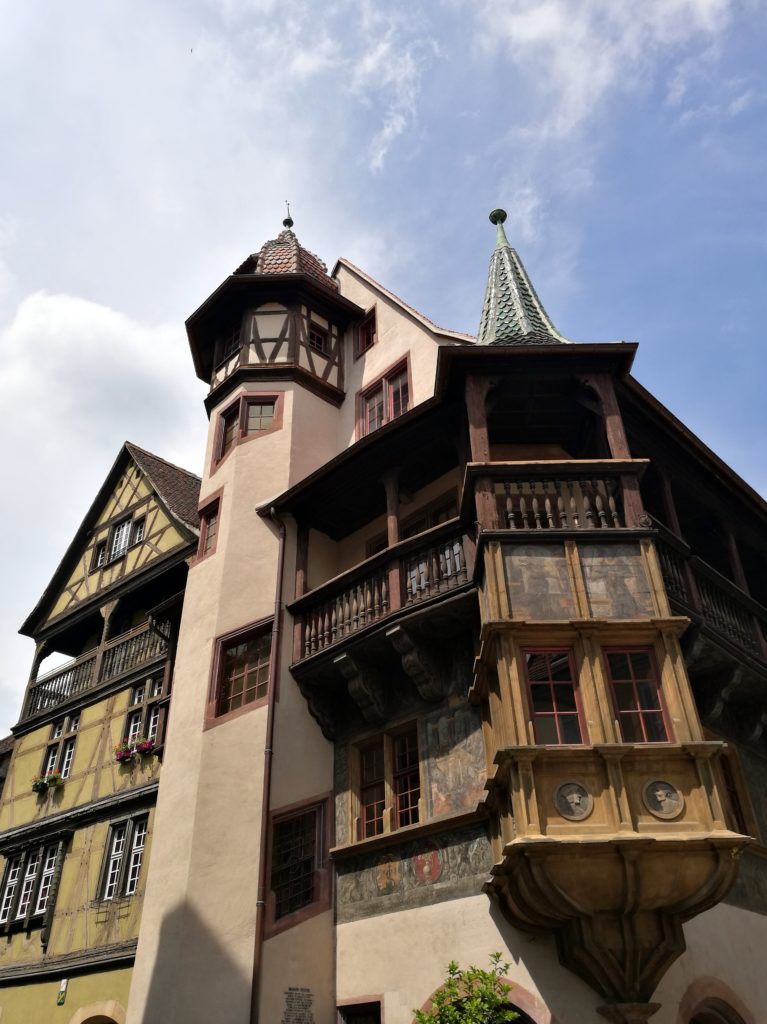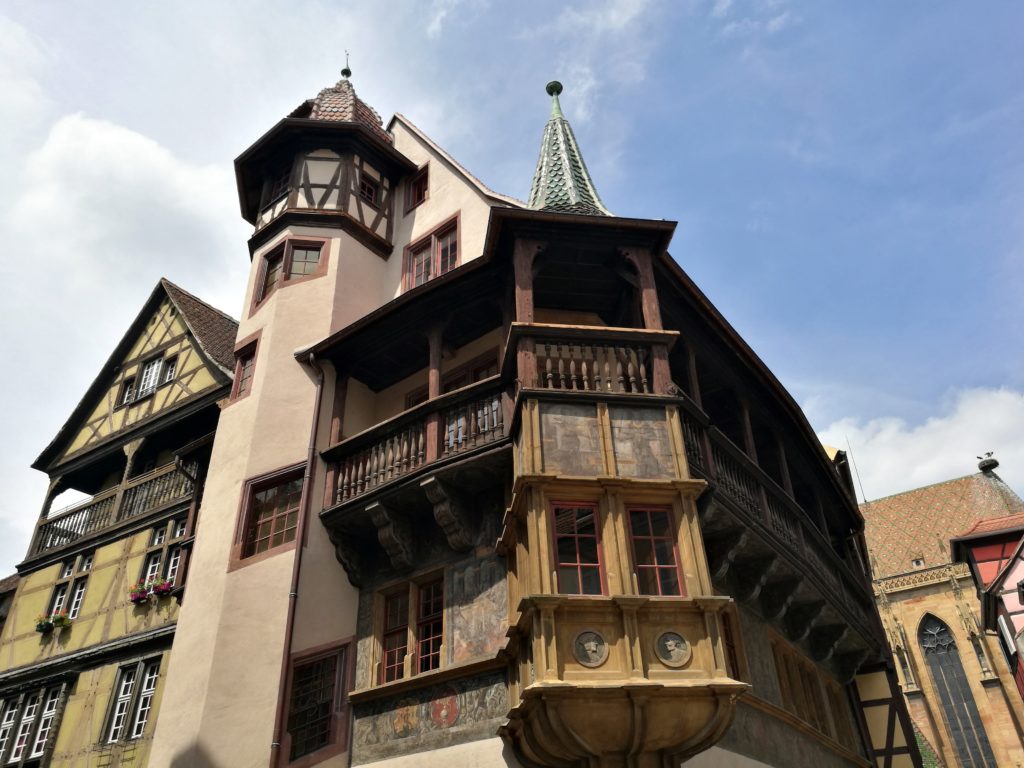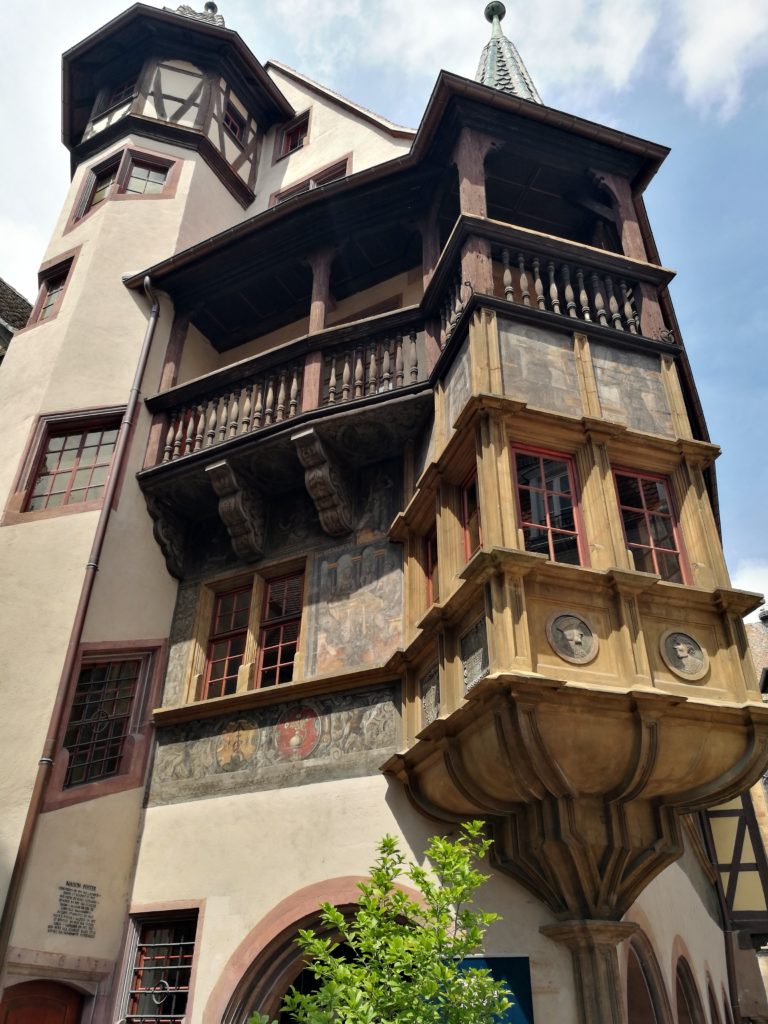 Where to eat
In Colmar, you can find restaurants from all over the world. We saw Irish, Indian, Japanese, Spanish … but of course also many restaurants with local specialties. We found something like a "garden" right at Koïfhus (a former customs house). It was a tent where they sold different kinds of Alsatian wine and also a local specialty tarte flambée.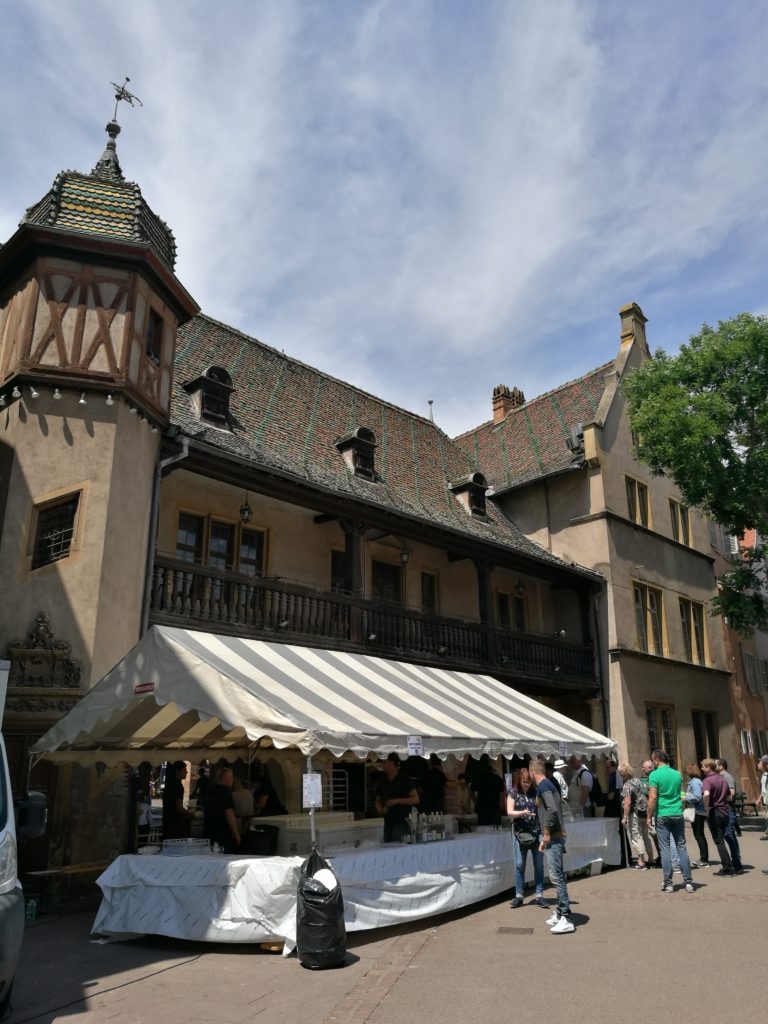 Just imagine – a bottle of wine (Alsace Riesling) and tarte flambée for 15 euros! What a difference compared to Swiss prices, when the price of a wine bottle (only 0.5l and not 0.7l!) costs about 18 francs in restaurants or stands? It was such a deal here! :O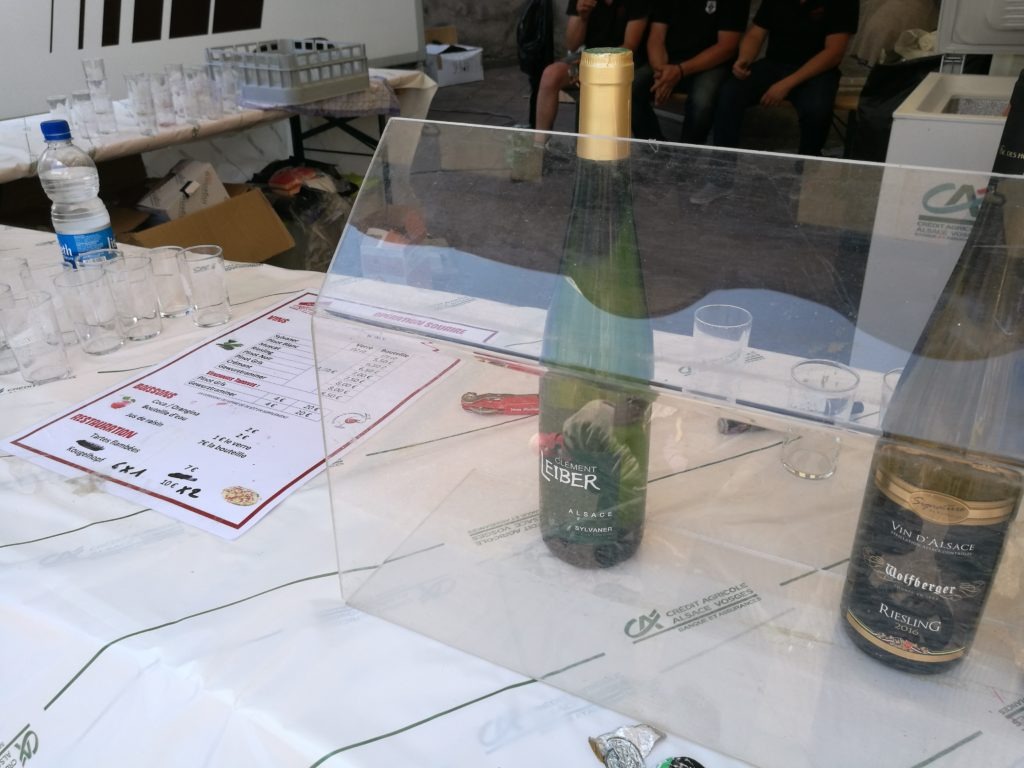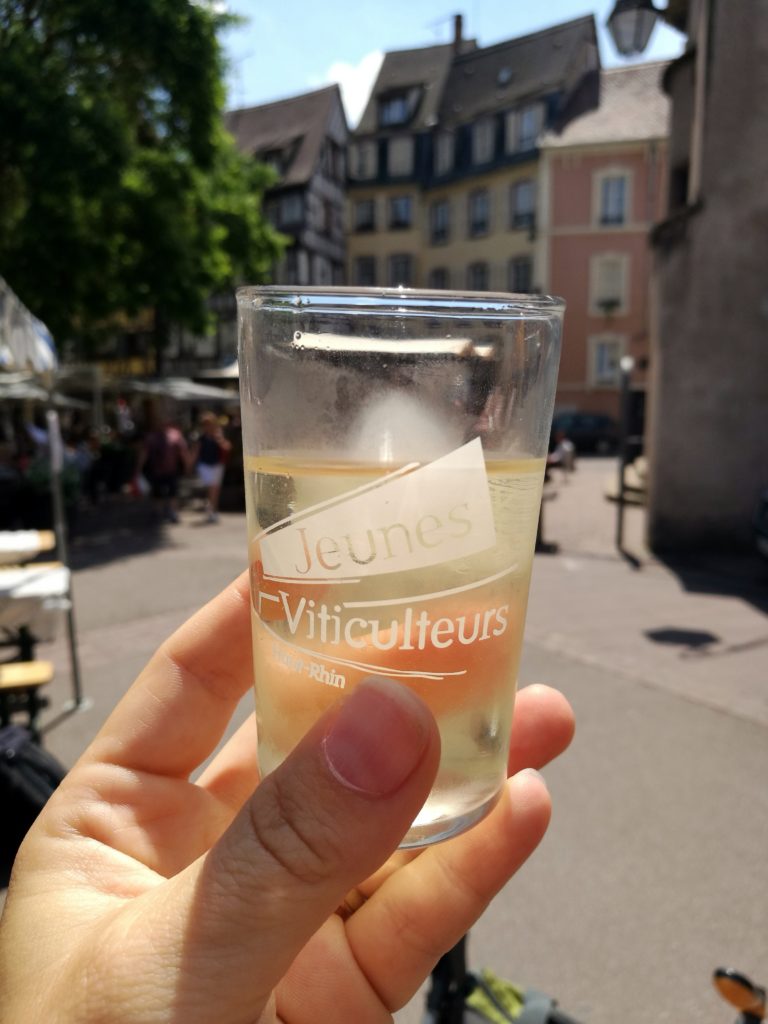 Since getting out of the car, our kids have been asking if we bought them an ice cream (what else, of course). After touring the city, we accidentally stumbled upon Elouise (you can find it on Grande rue 46 and no, this is not a sponsored post*) – it was a lucky strike! (you know that I don´t mean the cigarettes, right? 😉 Ice creams are made from natural ingredients, without chemical additives and the kids could choose from different kinds of toppings. Just imagine that difficult decision-making process: Smarties, brownies, biscuits, nuts, pistachios …? 🙂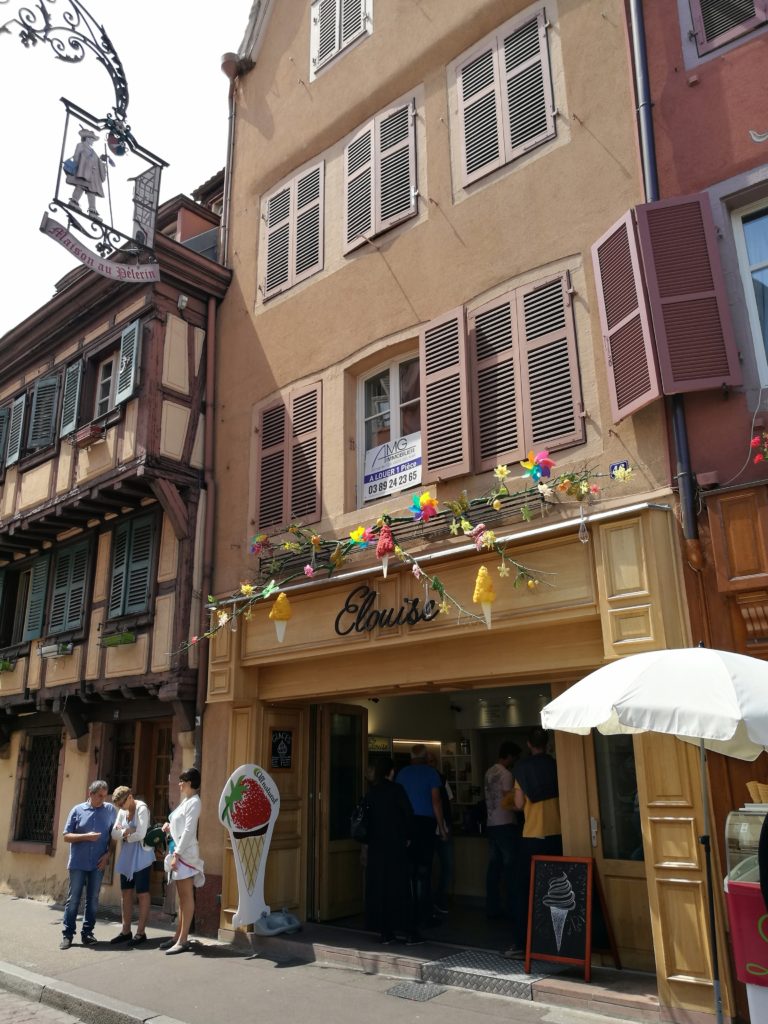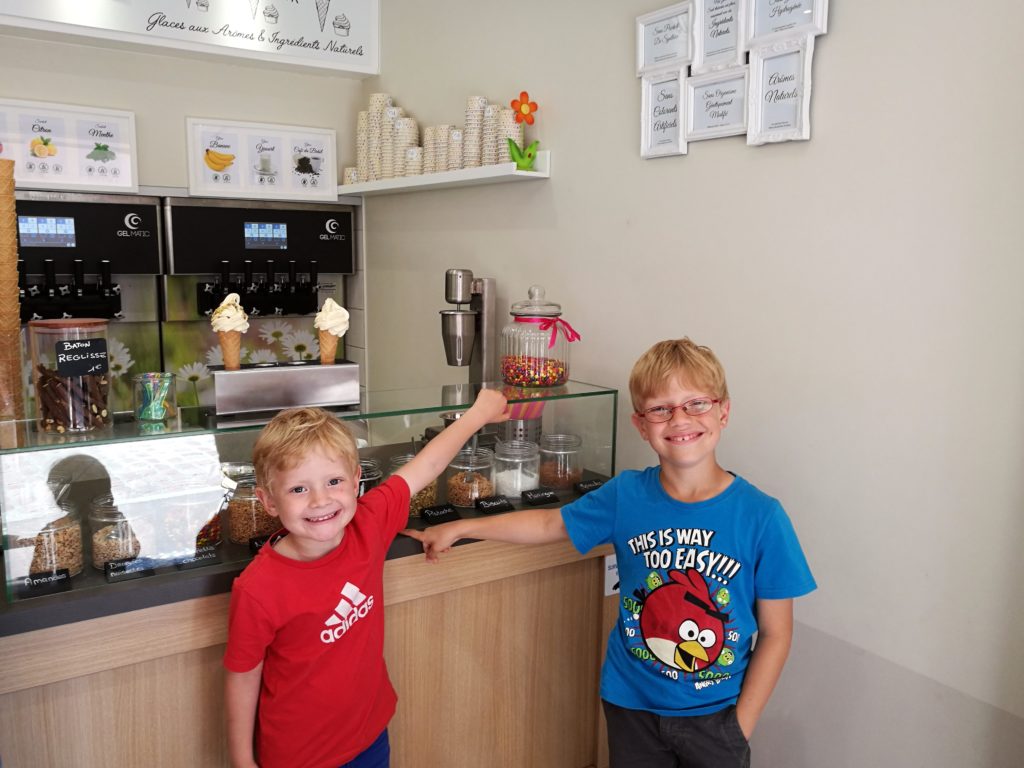 Impressions
As I wrote at the beginning, we were really surprised how vast the historic center of Colmar is and how many tourists are here. The outdoor gardens of almost every restaurant were completely occupied, as you can see in the picture. I hope to visit Colmar again because I definitely want to see the twelve-foot replica of the Statue of Liberty at a roundabout on Route de Strassbourg about 15 minutes from the center.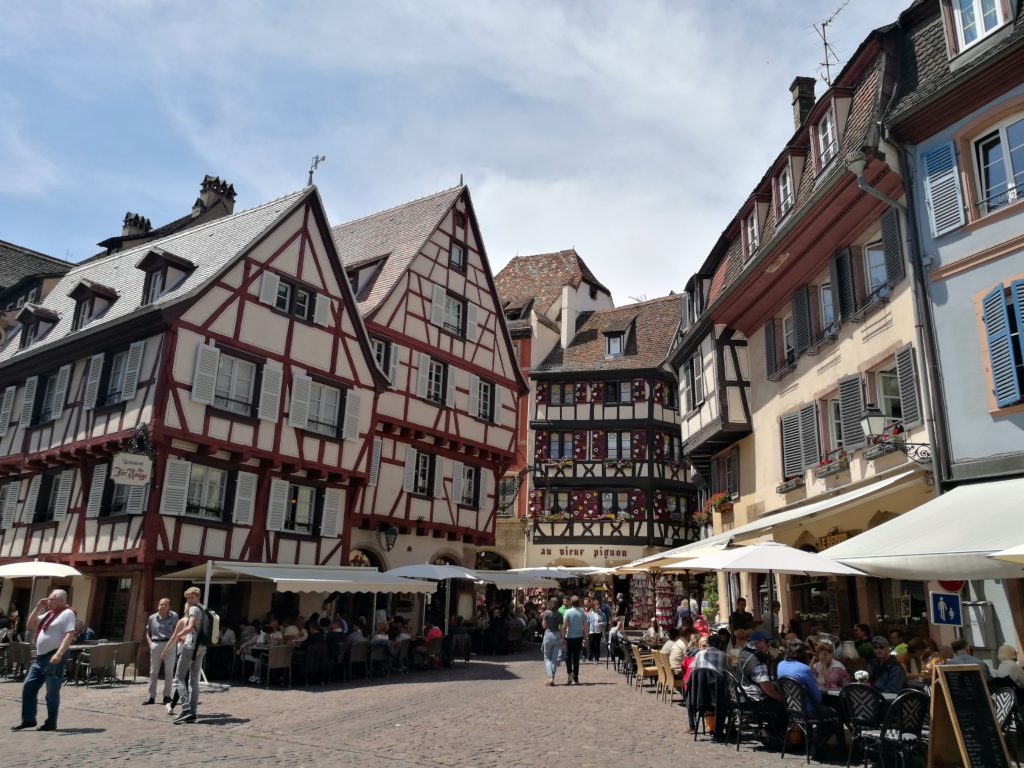 And what about you? Have you ever visited Colmar? What impressions did you take from his visit? Would you recommend the visit to others? Tell me in the comments! And do not forget to pin this picture! 😉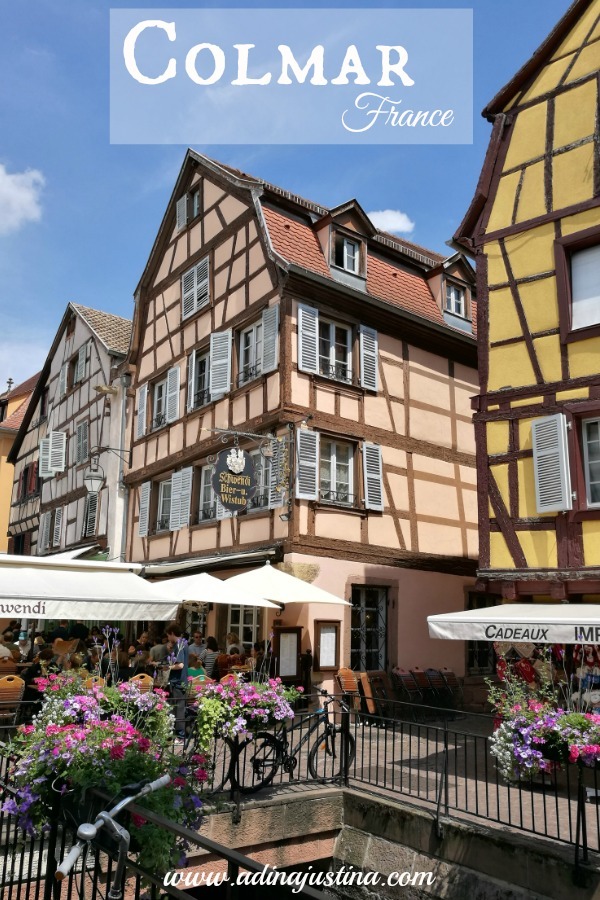 * but I wouldn´t be angry if it were 😉