One of our favorite family activities in beautiful summer weather is the self-picking of strawberries. But we do not have a house with a garden where I would grow strawberries (well, I admit, even if I had the garden, I'm surely not such a gardener to go into this activity. Since only the succulent plants can survive in our household, and only with a great effort – their, not mine obviously 🙂 ). That's why we get on our bikes and drive along the Emme river to the 4-kilometer far away farmhouse of the Glauser-Althaus family to pick up strawberries on strawberry fields.
Getting there
The strawberry fields are located between the villages of Aefligen and Utzenstorf less than 25km northeast of Bern.
At various crossroads in the neighborhood, you will see a strawberry-shaped sign with the inscription "Feld" and an arrow showing where to turn.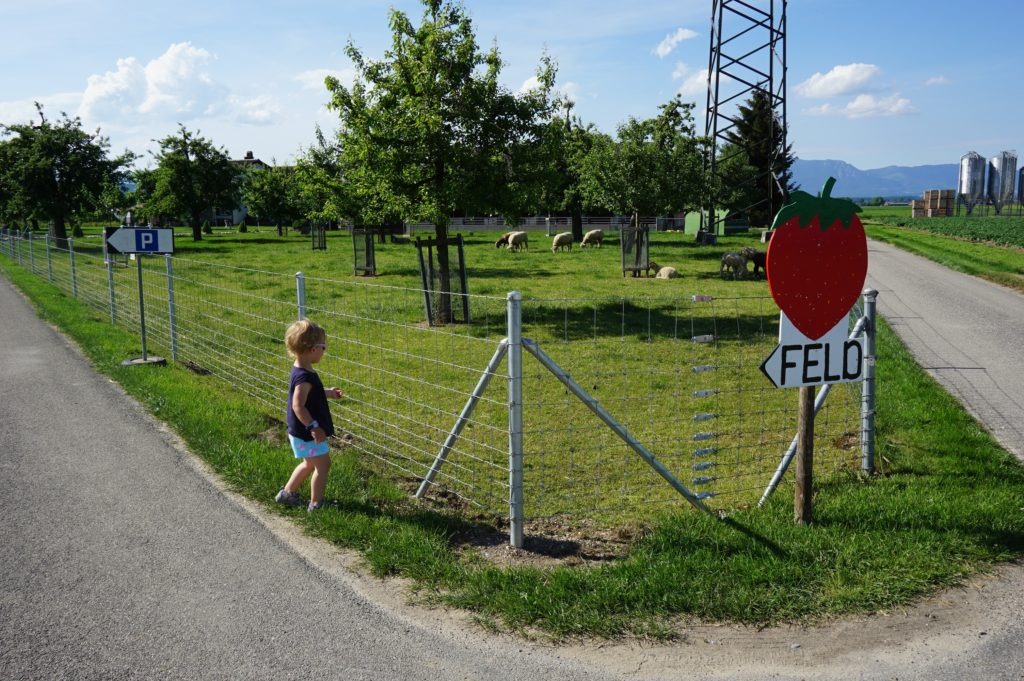 Opening hours
Before you go, I suggest you look at the website for up-to-date information. Sometimes strawberries are already picked up and others have yet to ripen. If you look at the site, you certainly find out that besides strawberries, you can also pick raspberries and blueberries. But their season comes a bit later.
How does it work?
Bring your own container to collect strawberries and bring it to the red tent. The staff will weigh each container, so that weight will not be included in the strawberry weight. It is up to you if you take a small bowl or a washing-up bowl 🙂 If you do not have anything with you, do not despair, you can buy a cardboard box for a small fee.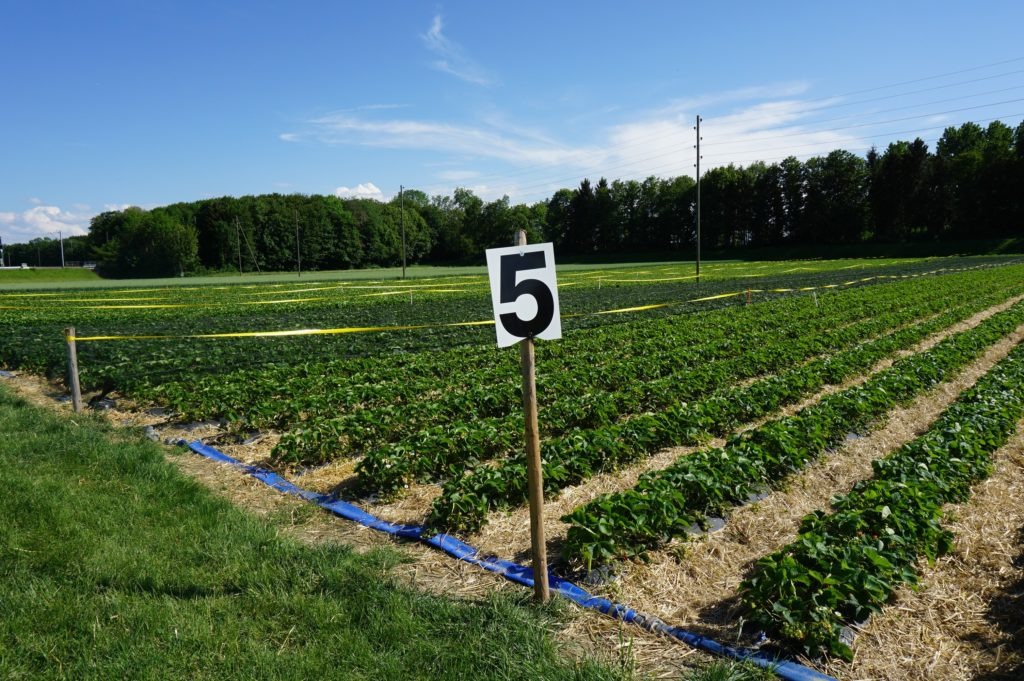 The staff will also assign you the number of the field where you can pick the strawberries. And then you can go to work. It is clear that children will rather taste than work 🙂
I have to say that it doesn´t take long to pick a full bowl. It's a matter of a few minutes. Because sometimes strawberries are simply huge. And sometimes they can grow into interesting shapes 🙂 But that doesn´t mean they taste worse.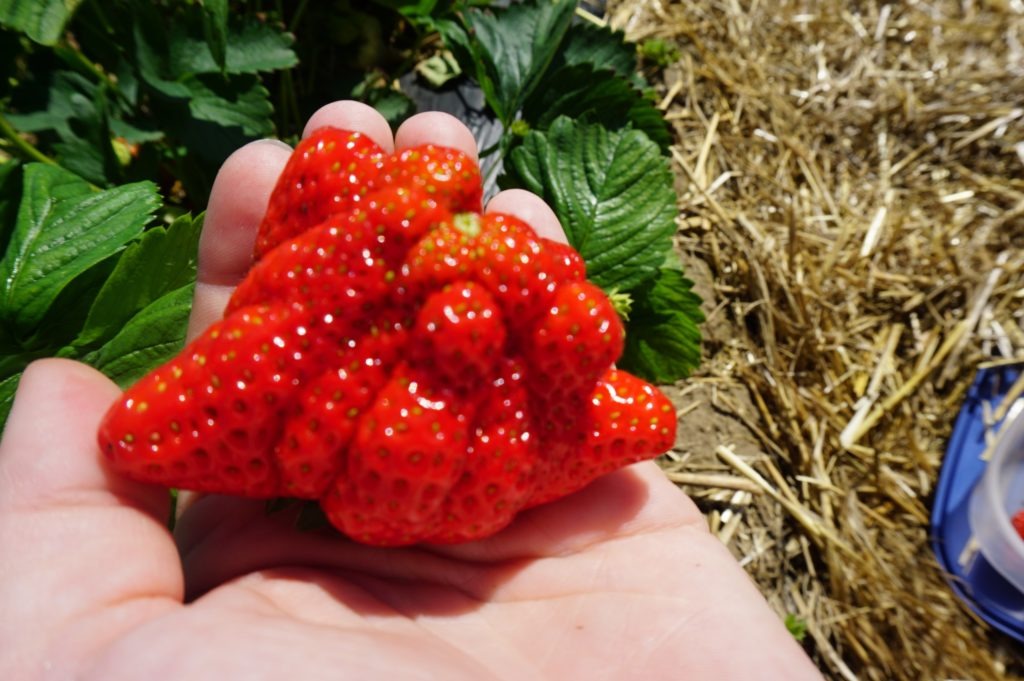 Then you go back to the tent where the staff weighs your container with strawberries (of course they will deduct the weight of the container) and they will tell you the price. You pay in cash. It's up to you how you process the strawberries at home. I'm definitely not the one who would make homemade marmalades, so either we eat strawberries or I bake a cheesecake, make a favorite smoothie, or strawberry popsicles.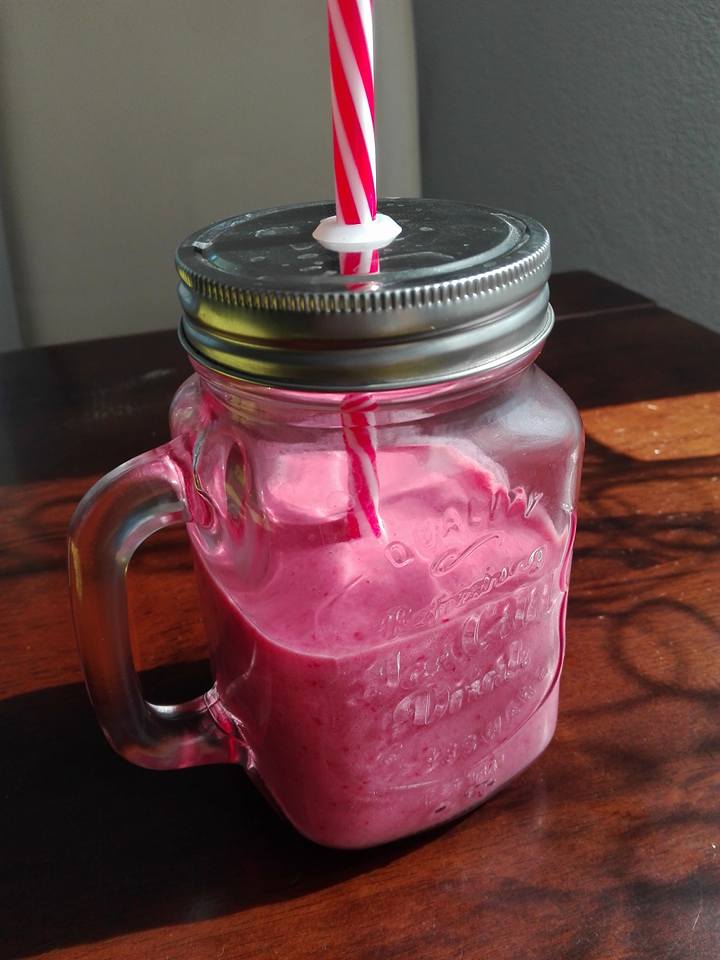 Prices
If you don´t want, or you don´t have time to pick strawberries, you can buy them already picked. The price varies considerably, just compare:
Strawberries: 1 kg self-picked 5CHF, picked 10CHF
Raspberries: 1kg self-picked 14CHF, picked 20CHF
Blueberries: 1 kg self-picked 9CHF, picked 16CHF
The Glauser-Althaus family farms not only fields with strawberries, potatoes, beets, corn, etc. but also breeds various animals (pigs, poultry, sheep). Although it is not a "Streichelzoo," where you can pet the animals, it is a nice experience for children.
Of course, the Beerenland farm is not the only one in Switzerland where you can pick the fruit. The map of farms near you can be found on this website. Do you also have your favorite place to go to pick strawberries or other fruits? Share it with others!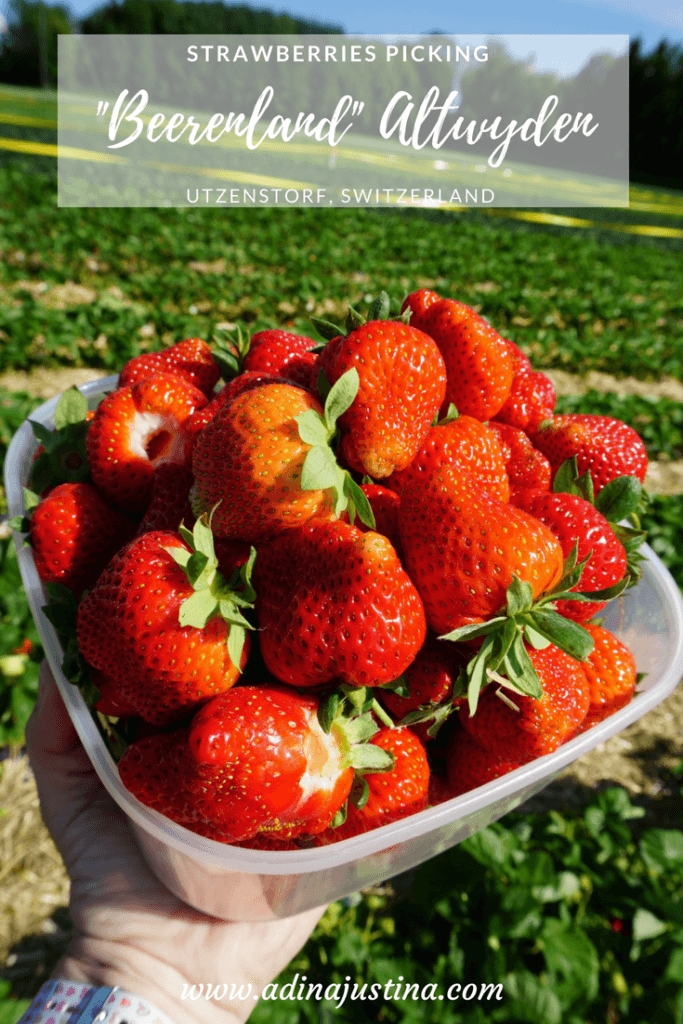 If you don´t want to miss any of my recent posts please sign up for my blog in the top right-hand corner of this page. Thank you. Be sure to follow me on Facebook, Pinterest, and Instagram. And of course, I look forward to reading all your comments.