Characterizing with one word Tereza, which creates under her "By Terez" brand, is definitely not possible. She describes herself as an enthusiastic creator, a lover of colors and colorful clothing, a watercolor and all the techniques. Last but not least, she is also a mother of two children. She sees her colorful design work as her third 🙂
When was "By Terez" born?
The project was named about six years ago. I have noticed a serious interest in the time when I gave my loved ones my drawings directly on the T-shirts. But the web came to the world in the middle of 2017. But I started drawing, painting, printing much more, much earlier. I enjoy expressing myself out of words. I create mostly in limited editions or in small print series. Thus my pieces remain original.
How did you get to artwork at all? Do you have artistic genes in your family, or was it a desire for your own expression?
If I can call my work as an artwork, thank you 🙂 I remember sitting on my grandfather's lap and painting coloring with crayons, and he paid attention to not crossing the lines and not seeing individual moves of the crayon. Which fascinated me a lot. Our activity would probably not be called artistic, but I think this is the beginning.
My grandmother was very skilled in crochet, embroidery, stitching, and baking. She was very precise and skilled, creative. Even my mom's dressed pretty nice all my life. I think fashion was her hobby and she can see very well whether the clothes fit together. I'm more like a rebel. I do not have an art school. I gather techniques, try new and combine. Sometimes I go to the course, get to know, learn and move on. Definitely, however, my expression wins 🙂
Which art technique do you personally prefer?
I would say freestyle – distinctive, colorful, lively. There are a lot of things I like, but I know I'm never going to be doing it myself. I do not even know them, I do not want them. I like a lot of crafts, prints, old techniques, but also new ones. The search itself, the combination, the process, just searching for my style. My favorite direction is actually when children (although I love them and spend a lot of time with them) fall asleep, or when I have the opportunity to head over to the workshop that I have now instead of the bedroom. Forming directly on textile is still top. Always original, challenging. Such an image you wear.
What inspires you in your work?
Colors, feelings, what I usually see (and sometimes it can be just a stone by the river), customers and their challenges, real and dreamlike trips, my nature and my sometimes strange worldview. Various other artists certainly, without realizing it. Probably everything around me.
When did the first idea arise, transfer your artwork to clothing?
It was actually the opposite. The first creations were t-shirts for my friends as a present. They were successful. Then came traveling, the search period, the settling, and then the journey back to the creation, and suddenly there was the By Terez brand, which was born slowly and a few years ago when my first son was born. When it came to a bigger response, the idea was to transfer the drawing to the T-shirts and then to the designer fabrics.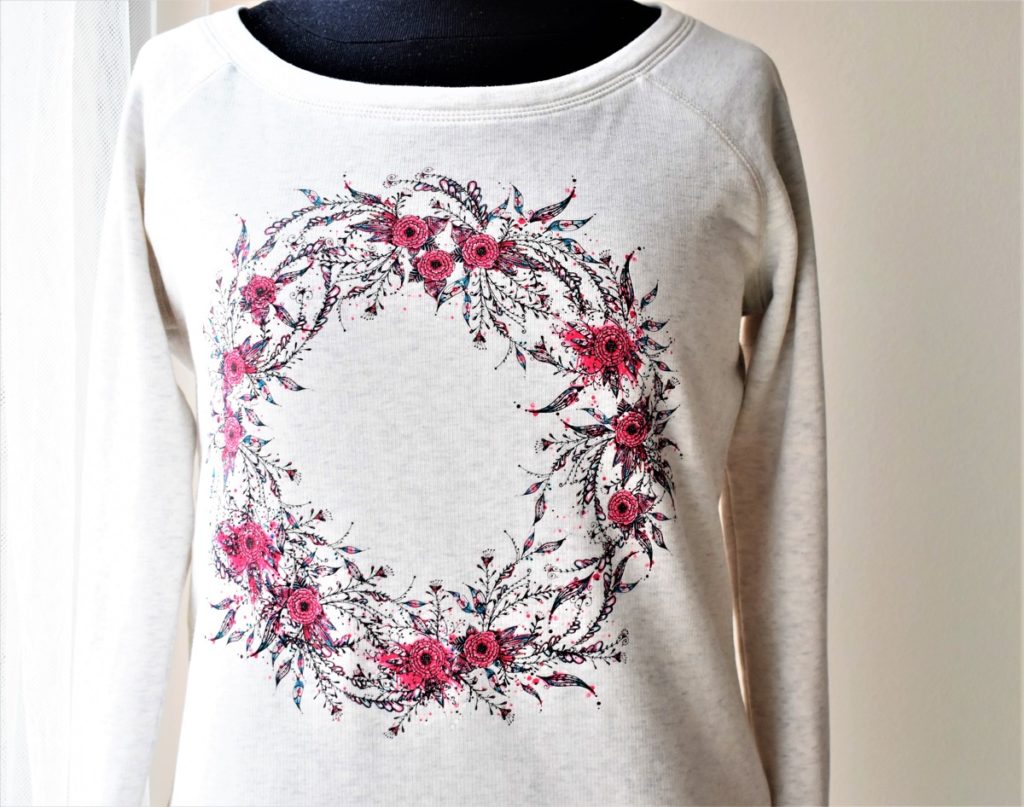 Was it always your dream to have your fashion shop?
I think it has always been my dream to create. Gradually it developed, shaped. Colorful and original fashion and clothing. Gradually, I dream of lightening the streets.
What does it take to create a limited collection with your design (transferring design to fabric, printing, sewing …)?
Hours and hours of work, energy and sometimes nerves. It's a long process … sometimes really long. Gradually, I create, match, make notes what I want to offer, and watch how customers react. So first arises the idea, then putting it on paper. Here the process can be quite different. Sometimes it goes out pretty "out" and sometimes I slow down, I try, I'm worried and I play with details. When I'm satisfied, the transfer of the design to the computer and the printing of the graphics follows. Which is also not easy with my drawings, that are sometimes very "wild". Everything must be refined. That's where my beloved graphic artist Hanička (www.soleille-art.cz) could talk about. She is amazing and thanks for having her. Well, the biggest nerves are the printing itself – test and waiting, or more graphics debugging or color tuning with the printer. This process would be a separate article. Whoever has some experience with printing, knows what I mean. Individual prints on piece textiles are slightly less nervous. Sewing is basically a cherry on the cake when the cut is finished. So I'm not really able to tell exactly how long, but it takes a long time. But I still enjoy the result and the bright eyes of my customer at the end 🙂
What do you prefer to concentrate on (technique, product …)?
I think it's different. I enjoy the whole process, but maybe it's drawing, the creative process. Every time it's a challenge and especially when it's a task from the customer or a drawing, the painting on my own.
What led you to the path of ethical fashion?
I think it's natural to want less of a burden on nature and, in fact, ourselves. I wonder who is behind the production of not only T-shirts but only to the single person that sews the shirt. Is he grown up? Does he have a lunch break? Where does he work and under what conditions he gets paid? And what about the environment? Where the waste goes? Although, for example, water consumption in recycling is really high – everything has its own. I try to pick up the materials so I can get a good feeling in the end and stand behind it.
It is clear that ethical fashion is experiencing quite a boom. What is the competition for ethical fashion? Resp. is it difficult to prove successful in this field?
Is it really experiencing? That´s just great. In this field, I think it is generally difficult to prove successful. Perhaps it will be an inspiration to others. I have to admit, too, that I haven´t spent a lot of time searching if there is any competition for me. But I notice interest, and I am pleased with it.
What are your plans for the future? Is there something specific that you would still like to try?
I would like to try so many things out. My head is full of ideas. One of the things that lure me is multicolored wax batik – multicolored. Japanese art and technology. Plans, that's what I have to turn to – learn how to plan better. That my artwork could really be my job, paid and could go on well. I have amazing customers. So my big plan by the end of the year is to have a business plan. Give By Terez an even brighter color in numbers. Unfortunately, numbers are a bit more complicated for me, but it will not work otherwise. To turn my hobby into the real job that can earn a living wage.
You have spent some time in Switzerland lately. Do you notice the fashion in the streets? How would you characterize how the Swiss women dress?
Yes, I have spent. My partner lives there, so travel to Switzerland quite often. Yes, I notice the fashion in the streets. I look around and absorb the atmosphere, the colors, the shapes, the flowers, the architecture, the gardens, the scents. I do not dare to characterize so far how do the Swiss women dress. I do not live there too, so I can´t be objective. It certainly matters in which environment a person lives. But from the visitor´s point of view, they look beautiful, elegant. They may seem a little monochrome for me and I'd like to light their wardrobe a little 😉
Thank you very much for the interview and I wish a lot of satisfied customers (by the way, I am one of them and I have both the above-mentioned pieces and I can recommend them!)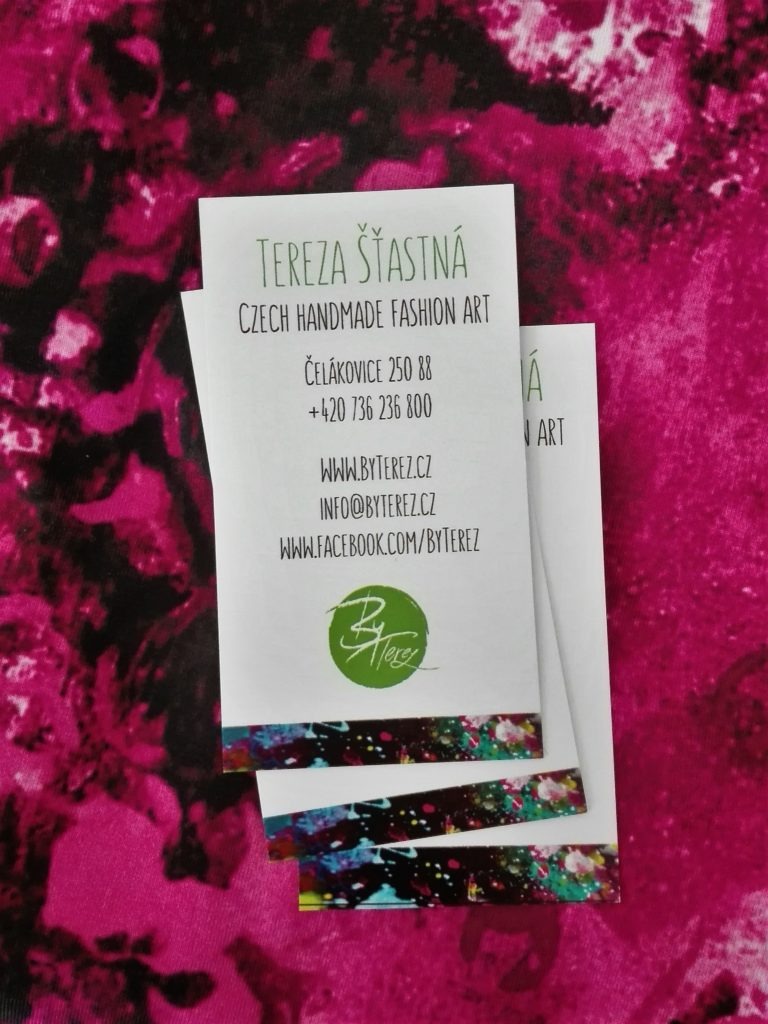 Did you like this post? You're a mom and have your own business? You have something great on offer or are still at the very beginning and just want to become more visible? Then contact me via the contact form and let us work together.