When it´s getting dark early, the winter afternoons spent at home can be quite long both for you and your children. Today, I bring you some ideas on how to entertain your children while waiting for Christmas.

Handprint trees
Simple and very popular with our children all year long (most variants of trees we did in the autumn). Just trace the hand of your artist and let him/her paint the tree trunk. For this tree, we made snowflakes using q-tips.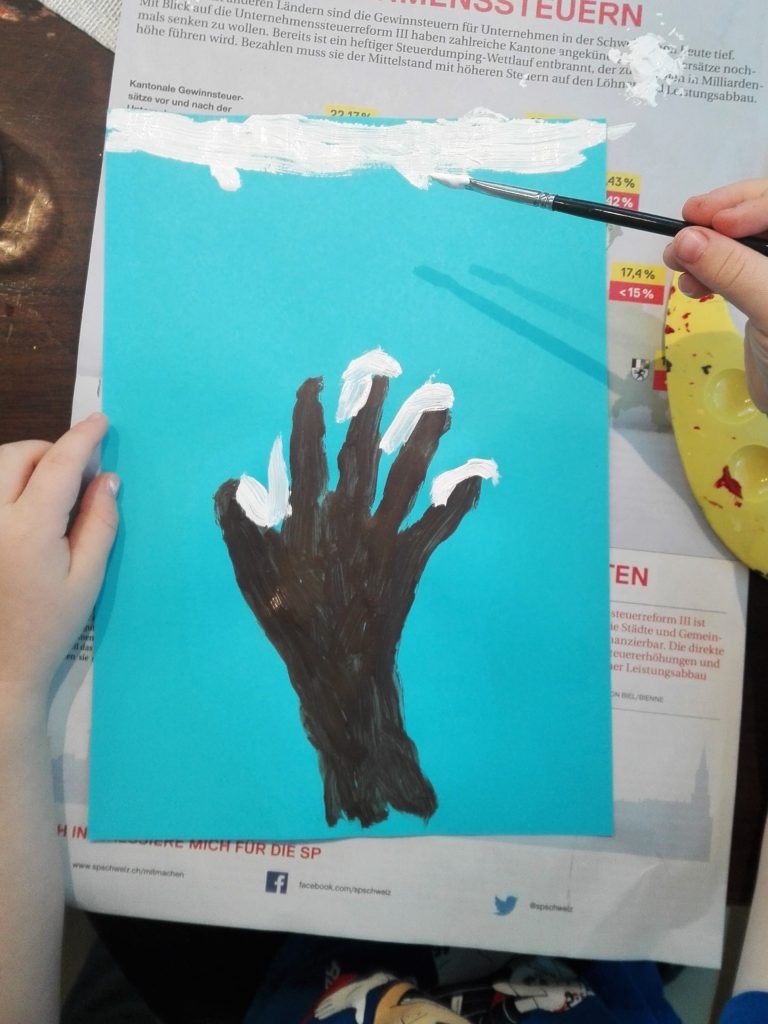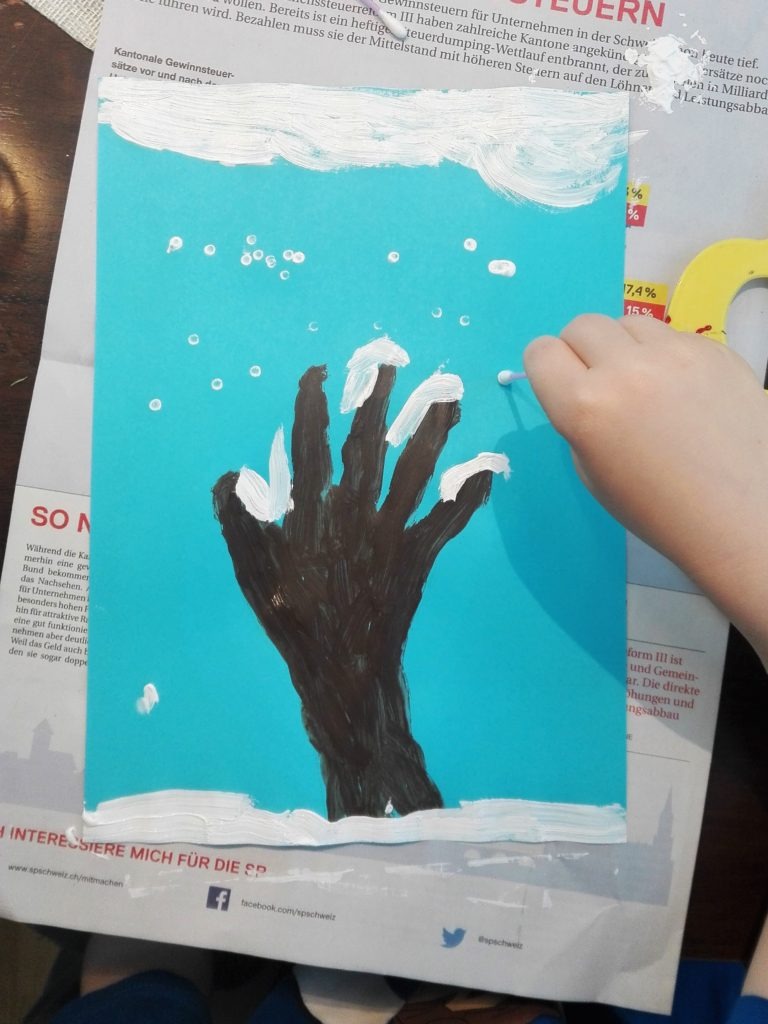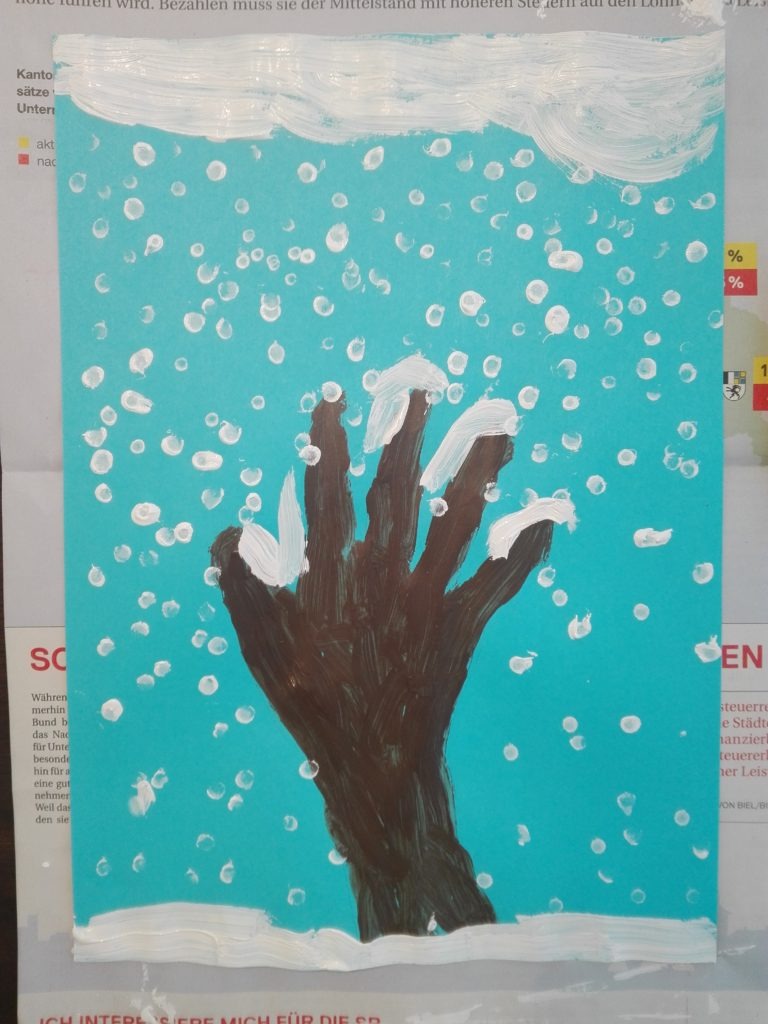 Another option you can try is to make the snowflakes using needles. Before you throw out a Christmas tree, cut off a couple of twigs and you can use the ends instead of a brush.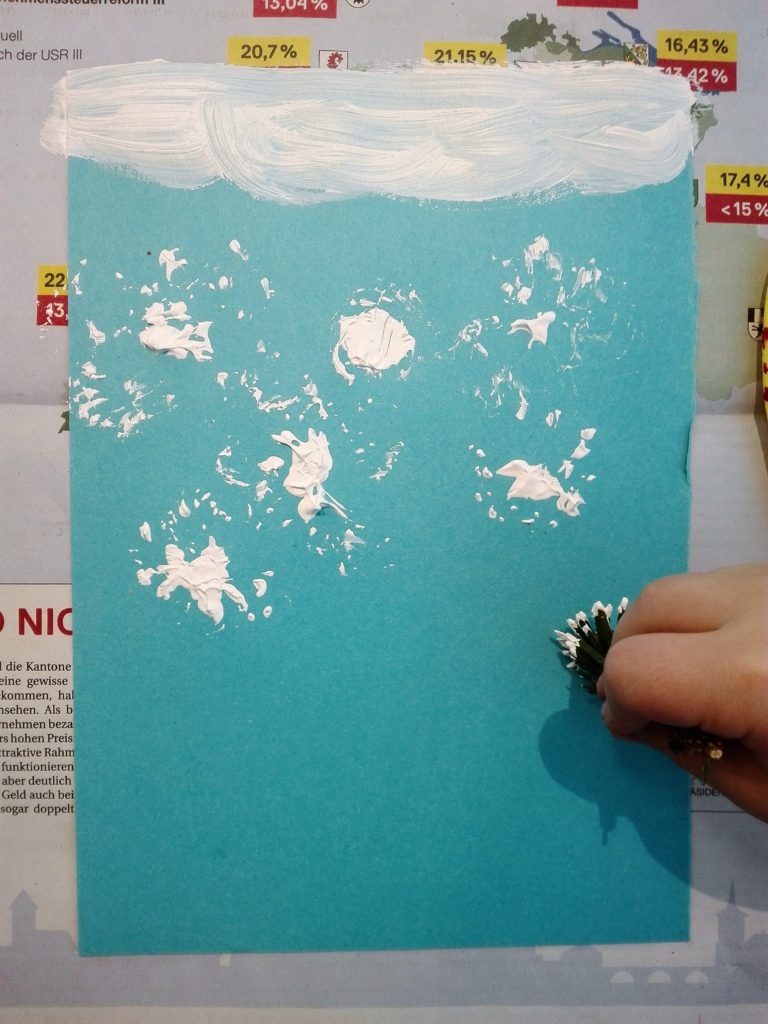 Snowman made of cotton balls
I think a similar snowman bring all his children from the kindergarten 🙂 Because they can practice fine motor skills making the cotton balls. What you will need: a blue, brown and orange sheet of paper, pencil, cot, on and glue.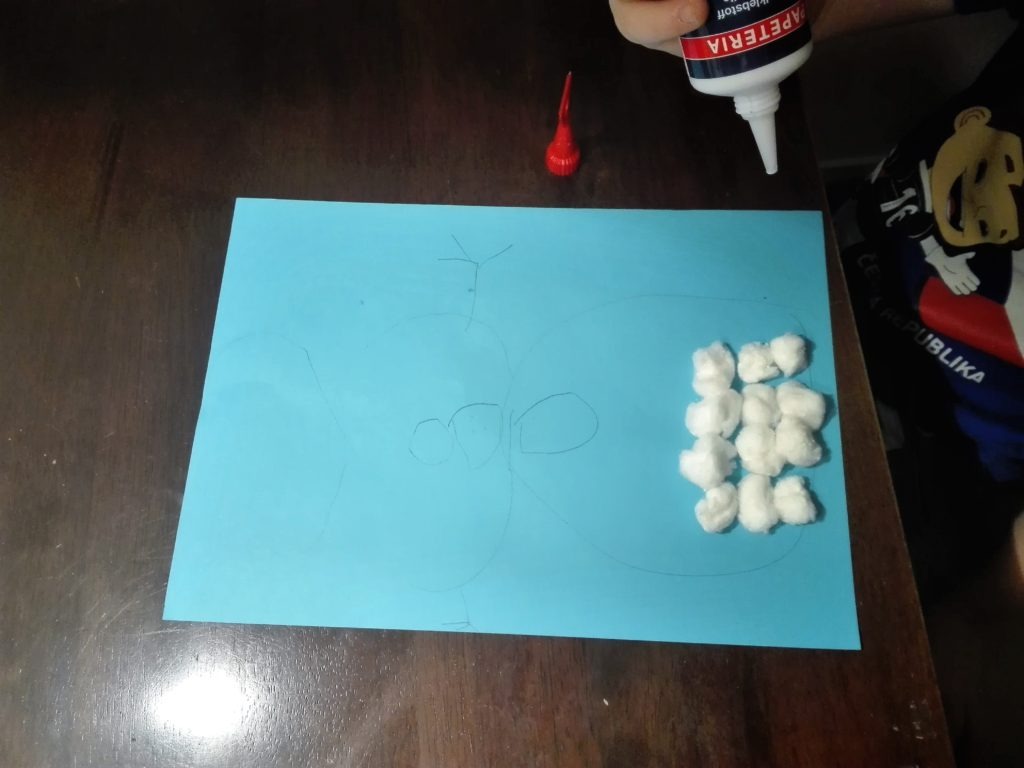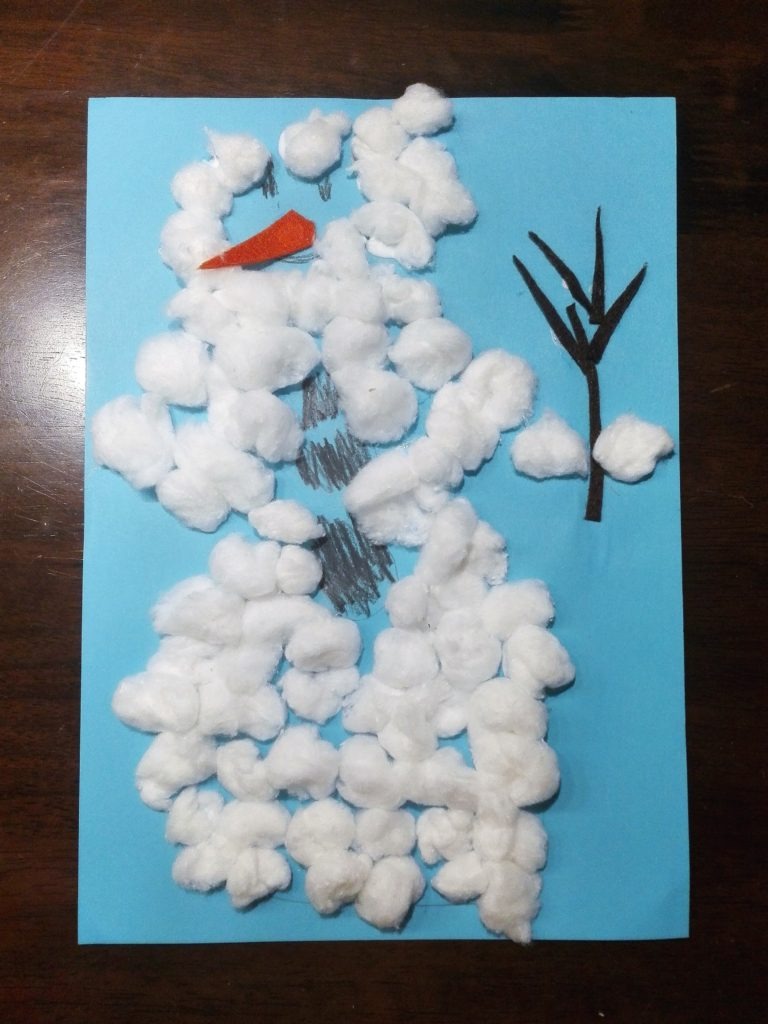 Paper snow flakes
I think almost all of us made paper snowflakes 🙂 Very nice idea how to make flakes in the shape of snowmen and trees I found on this blog – click).
Peelable glass deco paint kit
This is also a great activity – I was able to entertain the children the whole week! And I couldn´t resist making one "stained glass" 🙂 For a bigger effect, I recommend a kit with glittering colors.
Popsicle stick Christmas tree
I found the inspiration that can even handle the smallest artists, on Pinterest, I just customized the idea a little bit.
You´ll need:
popsicle sticks (you can buy them here)
glitters and glue (available here)
"chenille" balls (I bought mine here as a part of crafts set)*
brush
a piece of cardboard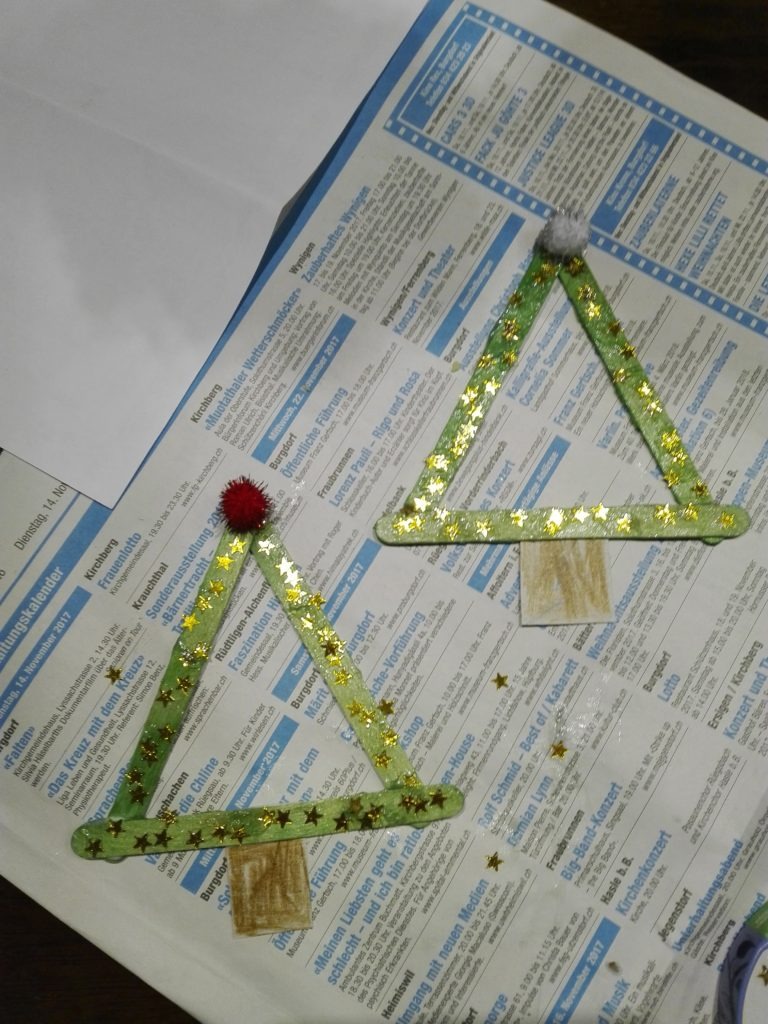 So what´s your opinion on these easy kids crafts? Which one would you like to try with your kids? Let me know in the comments! And do not forget to pin this picture on Pinterest!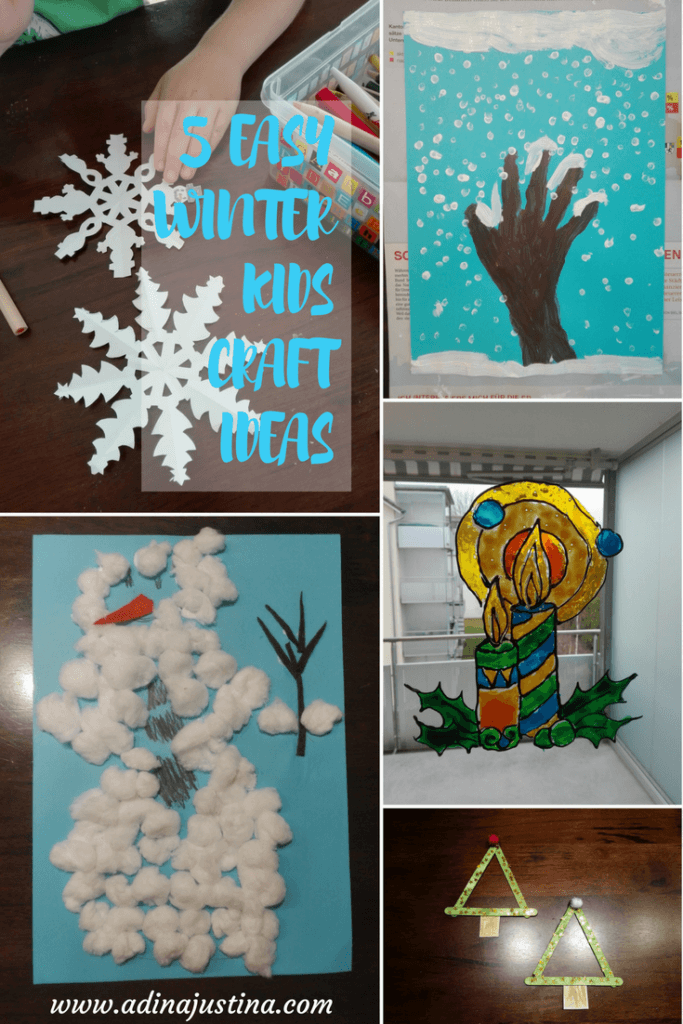 * I'm an Amazon Affiliate, which means if you purchase a product through my link, I get a small commission at no additional charge to you.