The ice hockey game between HC Davos and SCL Tiger started a few minutes ago. Lines alternate at half minute intervals on the ice, in short pauses between fan chants you can hear how sharp blades cut the ice and the hockey sticks are pushed in duels. Petr Prášek stands next to the players on the bench, leans against the gang with his elbows crossed, and observes the game with stoic calm.
I suppose you get this question often, but for those who know nothing about you, can you describe how you got the job as a masseur at HC Davos?

I got the job as a masseur at HC Davos quite by chance. Arno Del Curto, head of the club, was looking for reinforcement in the team and contacted Red Bull boss Markus Klein, and he recommended me for this position. I was here on a monthly test and then stayed here. We had a very friendly and exceptional relationship with Arno del Curto, a legend in Switzerland. Unfortunately Arno has finished after 22 years in the club, and now it seems that the failed season for Davos will also end my club commitment.
It was as if you were in the right place at the right time, or did the right people know about you?
Yes, it was important to be in the right place at the right time. However, I assume that the other door opens when one door closes. I was sad when I had to quit my job with the ice hockey players in Budějovice and there was an offer for the U-19 national football team, then for Sparta Prague, Bayern Munich, UEFA referees. So every one of my ends always moved me further. I hope my end in Davos can also move me further. Maybe someone will offer me a new job thanks to this article. I live my life with the slogan that every cloud has a silver lining. Maybe this will be the case.
What did you know about Switzerland before you moved here? What came to your mind first?
I knew about Switzerland that there were many mountains and lakes, beautiful nature and that it was one of the most economically developed countries in the world. It's also interesting that my godfather lives in Stansstad in Switzerland.
Was there something that surprised you after moving to Switzerland? Whether pleasant or unpleasant?
After moving to Switzerland I had only positive experiences. I really can't complain about anything.
What does your typical working day look like?
My typical working day is that I have to be at the ice rink around eight in the morning. I prepare a drinking regime for all players. During the training, when the players are on the ice, I prepare the rehabilitation line: sauna, infra sauna, whirlpools, cooling pool, etc. The players go there after training and then I massage them again. After lunch, the players rest. In the afternoon I always get ready for the next day. On the match day is my schedule more demanding. The games start at 19:45 o'clock and end at 22 o'clock. Then follow massages and rehabilitation. After the home games I come home around 2 o'clock in the morning. And after the away games at five in the morning. If we travel furter, e.g. to Geneva or Lausanne, then even later.
How do you spend your free time?
I don't have much free time, but when I have free time, I like to travel. I also like skiing, Davos is the ideal place for that.
For women it is mostly their hairdresser who is sometimes a psychologist for them. What about sports? Does the masseur also have to be a psychologist? Do the players open up for you?
You certainly need to be a little psychologist and a nurse. The boys trust me with everything. And I help them to solve different life problems. They are sometimes surprised how much I know as a foreigner and how I can help them. And I have to say that I have a wonderful relationship with all the boys.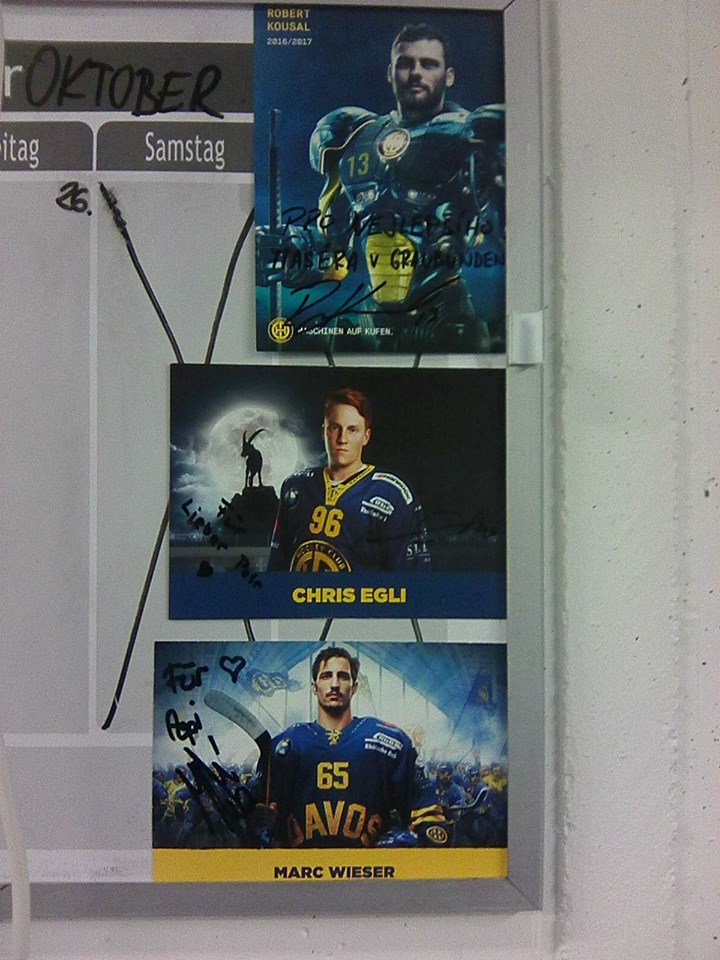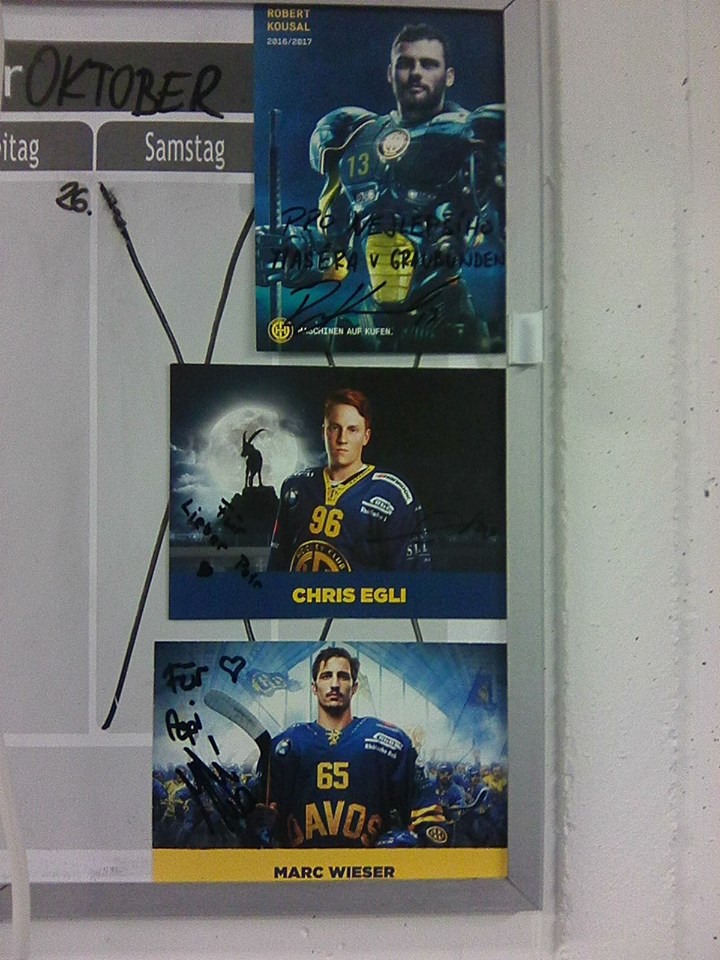 What is the difference in the muscle load of footballers and ice hockey players?
Football and ice hockey are different sports, the load is different. In football, other muscles are strained than in ice hockey. In addition, football is more about stamina. You have to run for ninety minutes. Ice hockey is more about speed, you are on ice for thirty seconds and then you have a break.
It is also said that ice hockey players are harder than footballers – do you confirm that or can't you compare it?
Sure, ice hockey players are much more resistant and harder than football players. How many collisions they undertake, it can not be compared to football. Perhaps at the last Football World Cup, when someone touched Neymar, he fell and almost had to have an ambulance come for him.
There aren't many Czech players in the National League. Were you happy when Tomáš Kundrátek joined HC Davos?
Since Tomáš Kundrátek's arrival, I have been very happy. Tomáš is a great young man, and finally I can speak Czech with someone.
Does the atmosphere in the Czech and Swiss teams' cabins differ? Are there cultural differences here? Or are athletes (men) the same everywhere? 🙂
The mood in the locker room is different. I have to say that there is more fun in the Czech Republic and more guys are friends apart from the ice. I miss that here. Such Czech solidarity. I'm not saying that the players in the Swiss team are bad or not friendly, but everyone takes care of themselves.
As the mother of two little hockey players who are still in development, I would of course be interested in how I can "look after" their bodies properly. How should they recover after training sessions and matches, so that the sporting strain does not cause physiological damage in the future?
If the boys are small and do not have extreme strain, they do not need special rehabilitation. Just stretching or some gymnastic exercises to avoid muscle contractions.
Would you support your children on their way to professional sport or would you prefer sport as a hobby?
If I had children, I would like the sport to be their hobby and the children to be healthy. If they did something professional, that would only be a plus. Unfortunately, many parents, especially in the Czech Republic, only see financial gains. They believe that they have Jágr or Nedvěd at home, but most of the time it is only about the wishes of the parents. Whatever the child does, he must do it gladly, not by coercion.
Do you have professional or personal goals that you would like to achieve?
My goal as a believer is to do good here on earth and to help the people who need it within my possibilities. Of course I have a goal, but I will say this: If you want to make God laugh, tell him about your plans.

Petr Prášek has been working as a masseur at HC Davos since 2017. He previously worked at HC Mountfield České Budějovice, but he also worked in football for U19 European Championship silver medallists and in the youth section of Germany's flagship club FC Bayern Munich.