Ludvik Daněk (aka Ludwig Dalen – for his Swiss clients) has been taking photos of weddings in Switzerland for nine years. During that time he experienced various types of weddings, he could observe countless local customs, he was photo shooting at unusual places – he has a broad experience with weddings in Switzerland. And he will share them with you through this post.
We both come from the same Moravian region, so we both know how weddings are being held in our country. Can you describe the most fundamental differences you have encountered (in terms of the wedding process) when taking part in weddings in Switzerland?
Yes, there are certain differences. They are mainly due to the fact that in Switzerland, more than half of the wedding couples are composed of one or both foreigners. But if I focus only on those "true" Swiss weddings, I see the main difference in hospitality. On Moravian or Czech weddings you can find all kinds of delicacies, cakes, desserts, beverages and, of course, shots of local spirits on the tables from the very beginning of the wedding day. And the guests who come to meet in the bride or groom in the morning are constantly offered.
In Switzerland, guests will come to the ceremony, followed by a warmhearted and long congratulations and handing in the gifts. And then follows the apero for all guests in the form of a rich banquet. Most aperos are held out at the place of the ceremony, and after finishing according to the exact schedule of the wedding, most guests will go home. The newlyweds and their families then move to a ready-made place where wedding festivities continue. Like in our country, with games, dinner, first dance, slicing a cake, and dessert (again in the form of a banquet). Such an interesting point is that the Swiss are also offering different types of cheese as a dessert.
And what about trends? Has anything changed since you started photo shooting in Switzerland?
I have been here for 9 years and things haven´t changed much in that time. Of course, wedding couples keep up with fashion and choose beautiful modern wedding dresses and suits. They are also inspired by the modern ideas of wedding decorations. I like the fact that young couples in Switzerland prefer not only hotel-style weddings, limousines, helicopters, etc.. But they often plan wedding receptions and after-party at family estates. They decorate a stable and it's amazing. This underlines the family's unity and the importance of home.
Do the Swiss have their special traditions? Something like breaking a plate and sweeping shards? Or what about "kidnapping" a bride? Do they know anything like that?
Yes, wedding traditions are common in Swiss weddings. The doves are let out, the hearts are cut out, they release lanterns or balloons with the wishes of newlyweds. At the wedding, there can sometimes appear an old lady with a basket full of funny gifts or the "equipment" for the newlyweds. And the bride can also sometimes be lost. A traditional flower that cannot be missed in the wedding decoration is a sunflower. It is believed to bring a happy and joyful life full of energy. Moreover, each canton honors its traditions by its own, so it is diverse.
Is there any difference between the civil ceremony and the ceremony in the church? Or Catholic vs. Protestant ceremony?
It is quite common for a brief civil ceremony to be held only with witnesses, or with parents, and a big wedding ceremony follows a few weeks later. People in towns also have only a civil ceremony. For example, in Stadthaus Zürich (local town hall) is pretty busy and wedding ceremonies are held in several rooms at once.
Church ceremonies are a bit more complicated, as there are a lot of religions in Switzerland, and therefore I often don´t know what awaits me. Beyond the Catholic ceremony, I often participate in ceremonies in reform churches. Here is the wedding priest dressed in a civil suit, there can be a band with guitars, drums, keyboards etc. playing well-known hits and the couple and guests sing very heartily. Religious people in Switzerland are much devoted to their faith, and even today, young fiancés are subdued to the old known "after marriage" rule! I had already photographed the wedding where the bride was a vicar, and the wedding priest was her colleague. I also photographed the Mormon wedding, but I was not allowed to enter the temple since only the Mormons can enter it.
How does family engage in wedding planning/wedding organization? What about the role of witnesses?
A wedding is mainly a family event and the family definitely supports the engaged and helps them. Interestingly, gifts for newlyweds are bought by a family according to a pre-written list, and some stores specialize in wedding gifts deliveries. Witnesses not only testify but also are the main organizers of weddings.
The Swiss are, in the eyes of many, a rather reserved, conservative nation. Can they really whoop it up at weddings?
Swiss people enjoy playing, competing and doing fun at weddings. They enjoy dancing as well. It is true that they maintain some dignity, but won´t definitely spoil any fun.
What was your most challenging place to shoot?
In Switzerland, there is no problem doing a ceremony under the blooming cherry tree and after the ceremony wading through the snow to the hotel 1000 meters higher. I was also shooting in the ice lake dressed in the neoprene.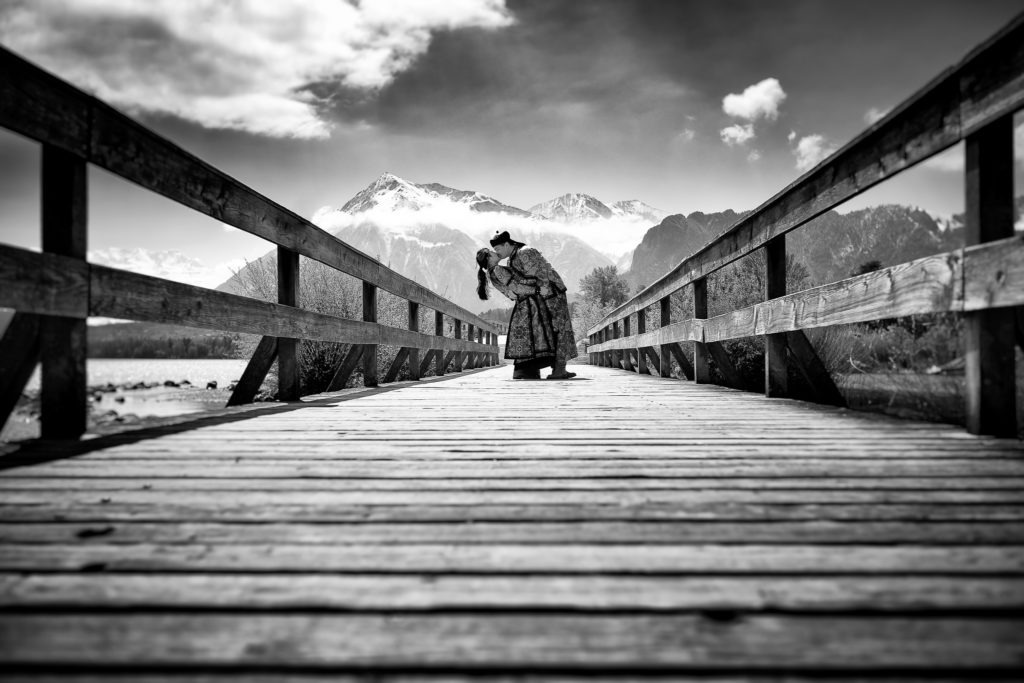 What is the hardest thing about being the wedding photographer?
You will learn this in the next post when I will also ask Ludvík about how he started with wedding shooting, about what it was like to work with a famous Swiss photographer and what his plans for the future are.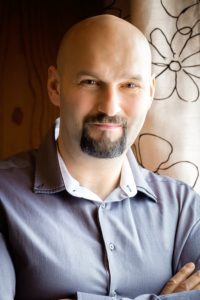 Ludvík Daněk (artistic name Ludwig Dalen) was born 45 years ago in southeastern Moravia. He spent a significant part of his life abroad, where he started photo shooting. After success in the field of landscape photography (his photographs won many international awards), 9 years ago, he started taking wedding photography, where he is the top in the field. More on his website.