Last Wednesday we went to the Aeschlimann Bäckerforum in Zollbrück for Easter chocolate bunnies making. It was a great event for kids. I was really surprised by how they enjoyed it! And when our elderly said when decorating a bunny, "Mom, this is better than Playstation!" I almost fainted 🙂
Although there are lots of fun Easter activities for kids all over Switzerland, I think you will never make a mistake when choosing something that will include chocolate 🙂
Note: this is no sponsored post by Aeschlimann Bäckerforum. I got a tip for this event from a friend who lives in Zollbrück, and I just wanted to try something new with our kids!
Practical information
Aeschlimann Bäckerforum can be found at Dorfstrasse 9, 3436 Zollbrück
The price is 15 francs per child. Parents can either accompany the child to the factory (I recommend if you have smaller children) or wait for the children in the cafe (with free coffee). The workshop starts at 13:30 and lasts about an hour and a quarter.
The dates of the workshops in Aeschlimann Bäckerforum are here.
Kids as "Maître Chocolatiers"
When all the children gather in the bakery, they go straight to production, which is just behind the store. Children take off their jackets and sweatshirts, wash their hands and tie aprons around their waists.
The friendly staff will explain to them that thy must "polish" the mold with a piece of cotton first.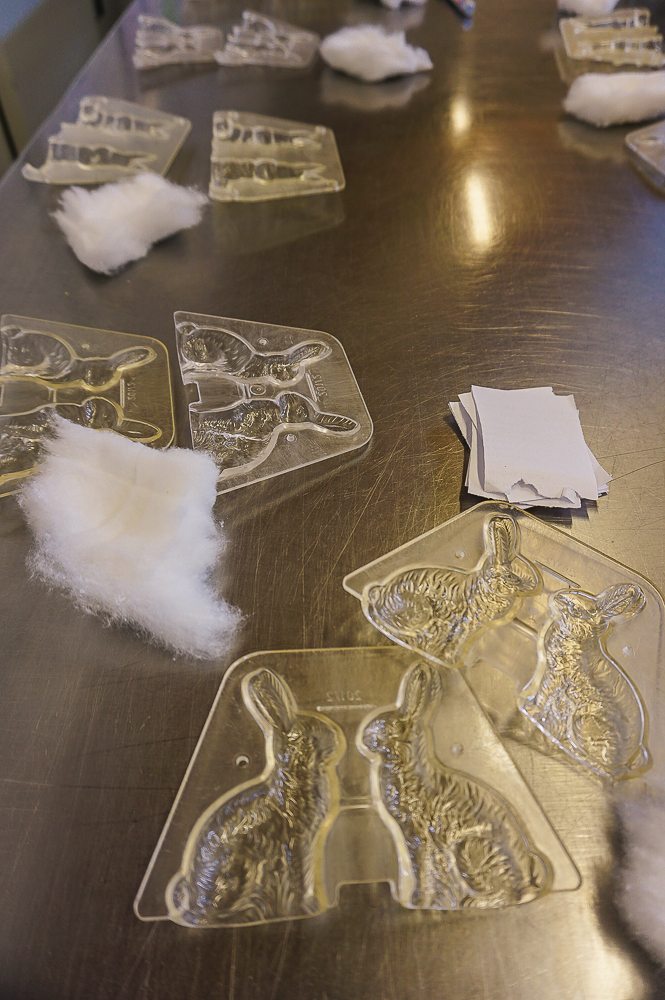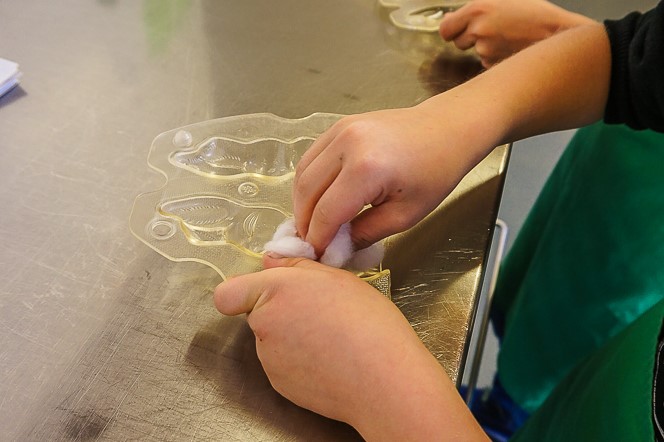 Then the kids get a bag of liquid white or dark couverture and start decorating the mold.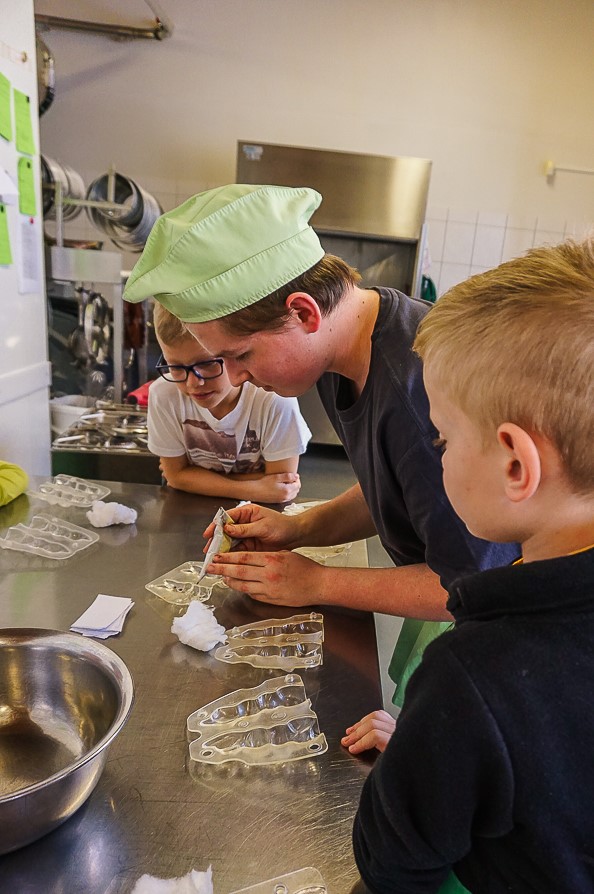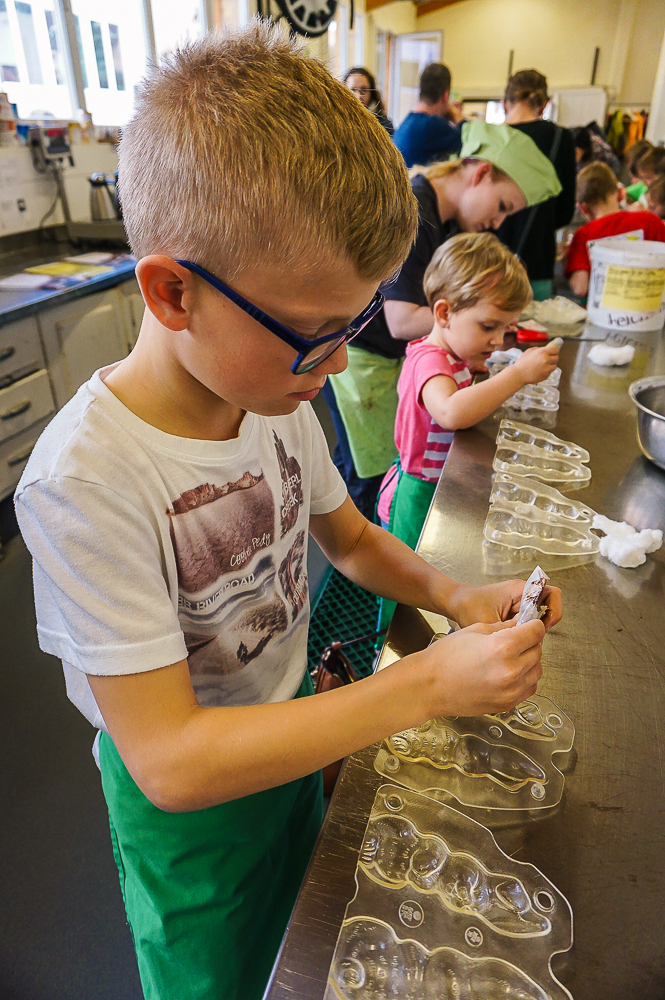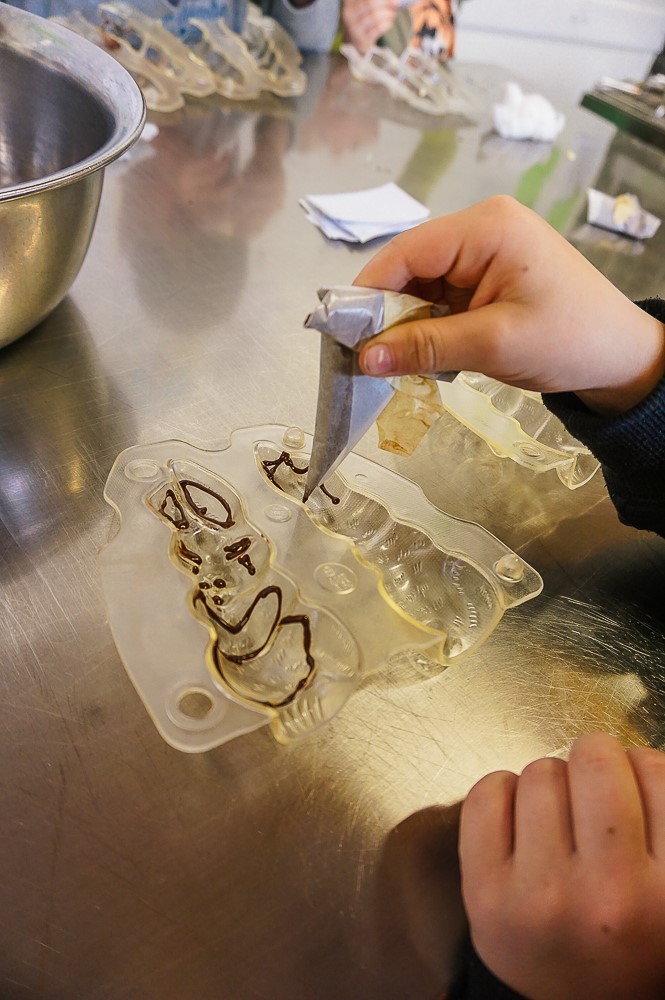 Then the mold is closed with metal clamps and labeled with the kid's name.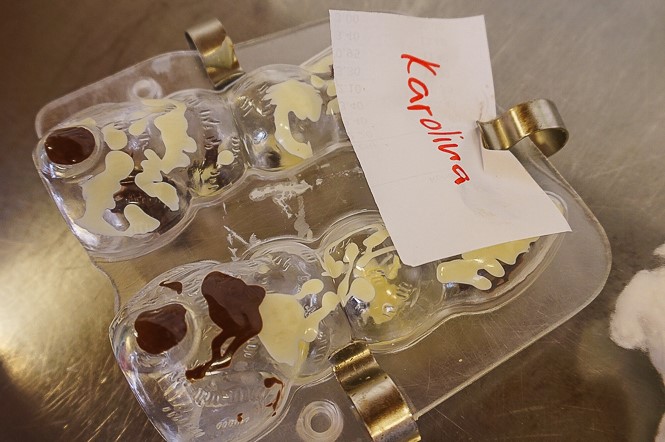 And now comes the best part, even if it only takes a few seconds. Milk chocolate is poured into the mold (but it is also poured out immediately to keep the bunnies hollow).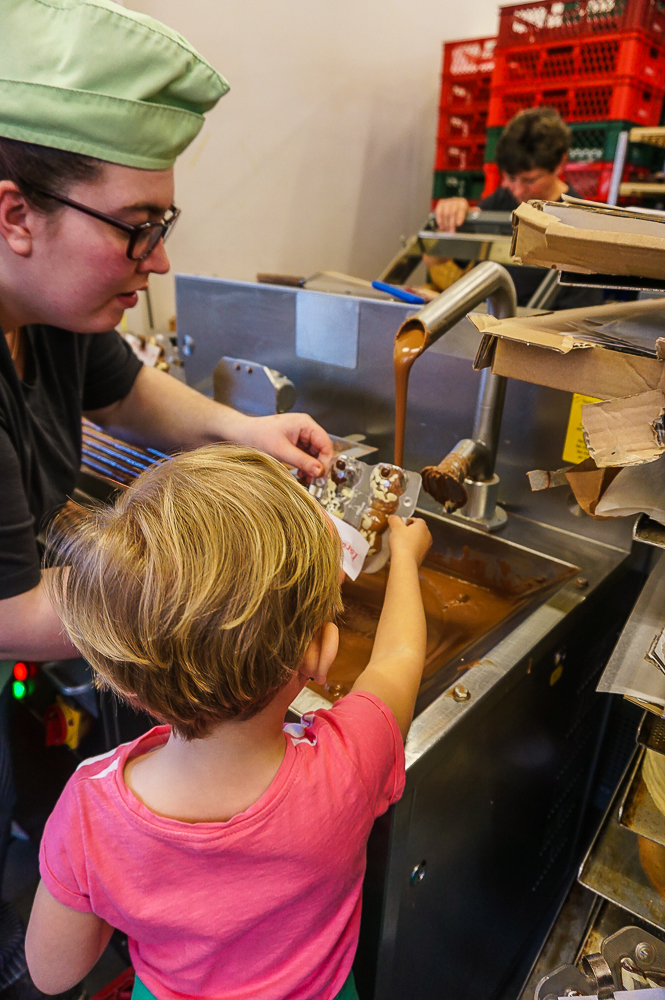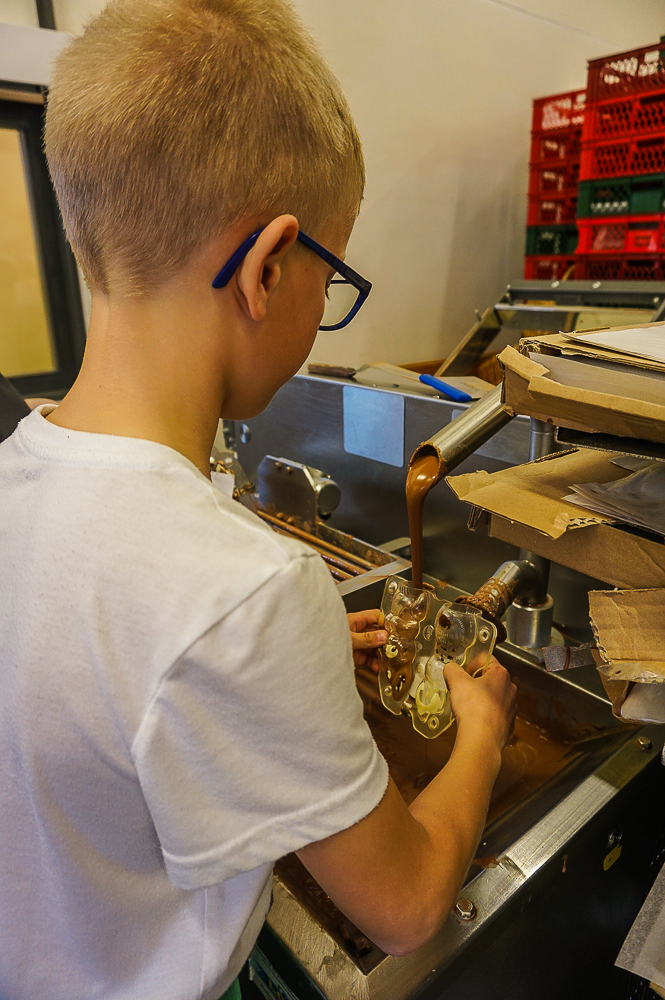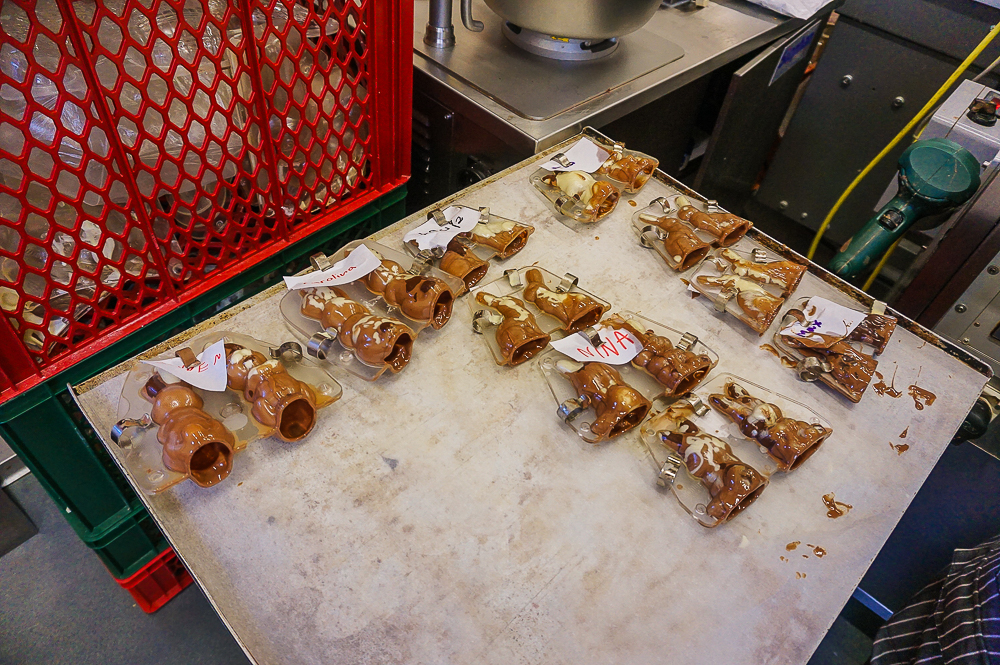 While the chocolate bunnies are cooled, there is a snack (syrup and chocolate) for the kids, and then they go outside to play.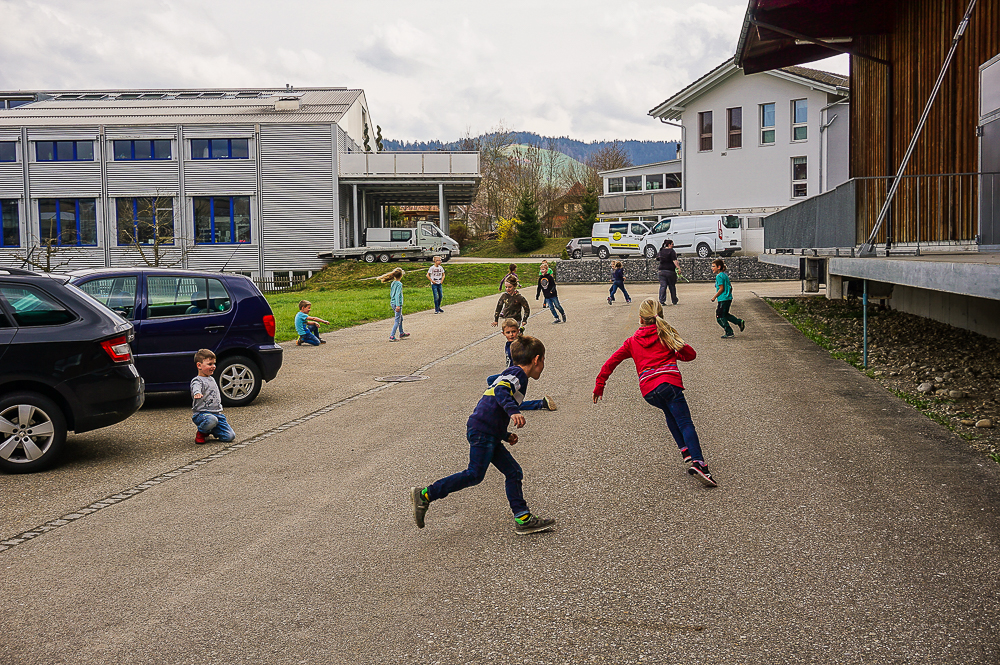 While the kids were playing outside, the figures were finished with a "bottom". The molds were placed on a thin layer of chocolate and cooled again.
The big moment is here, the staff unties the clamps and pulls the mold away. A chocolate bunny is here!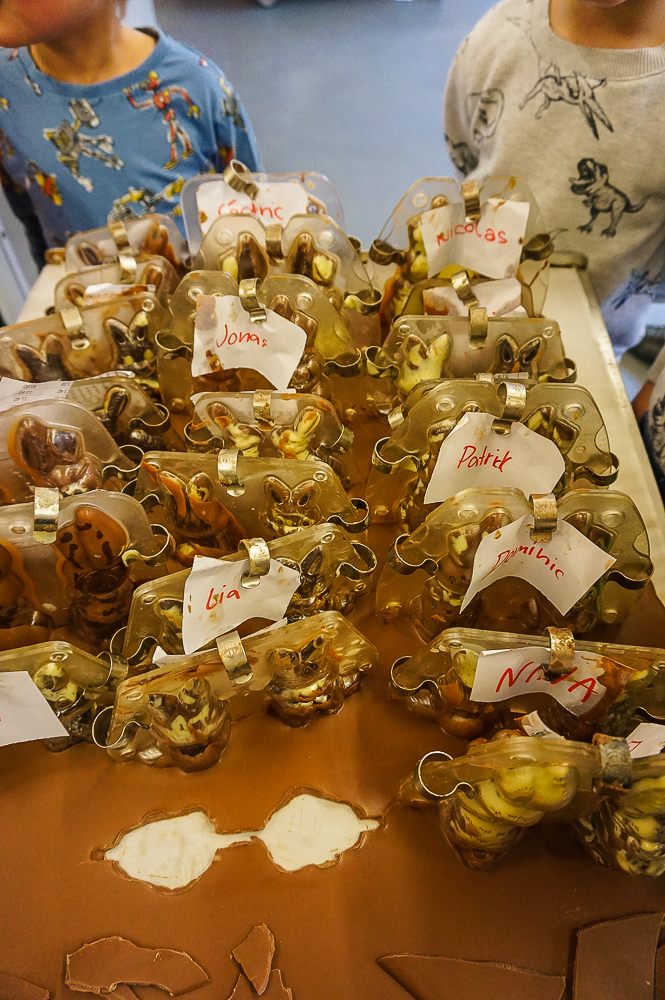 At the end of the workshop, the kids were given a paper sack with their two chocolate bunnies and the certificate. I can´t even describe, how proud and happy they were!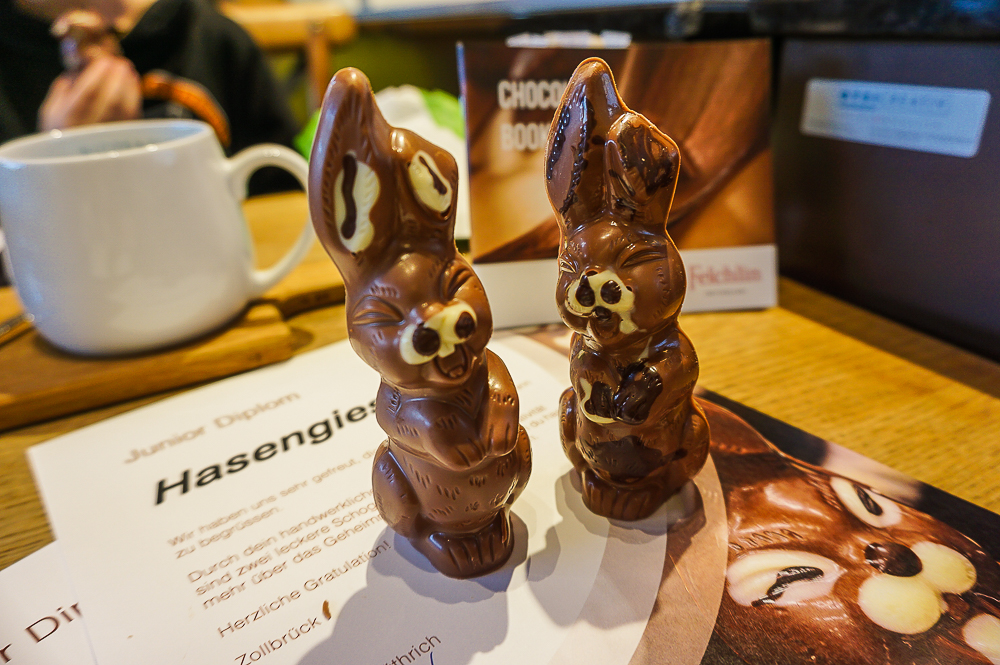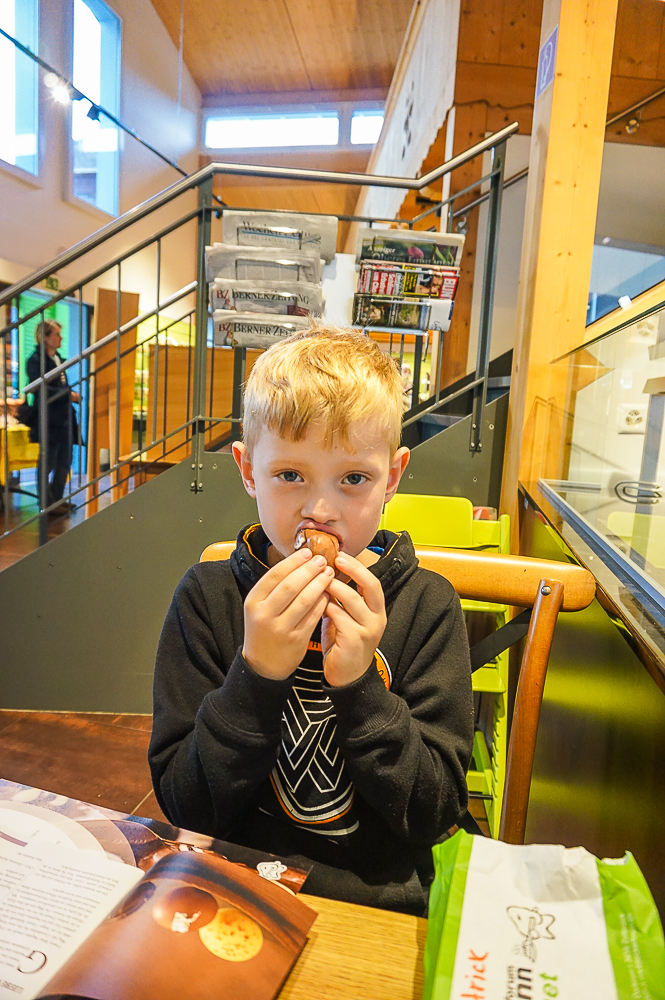 Summary
As I wrote in the introduction when kids said it was better than playing a PlayStation, it was a big compliment! 🙂 And when I asked them what they liked the most they replied "All!"
I think such events are a great example of how different professions look like, the kids can try them out and who knows, maybe they'll become the confectioners once! 🙂
Happy Easter!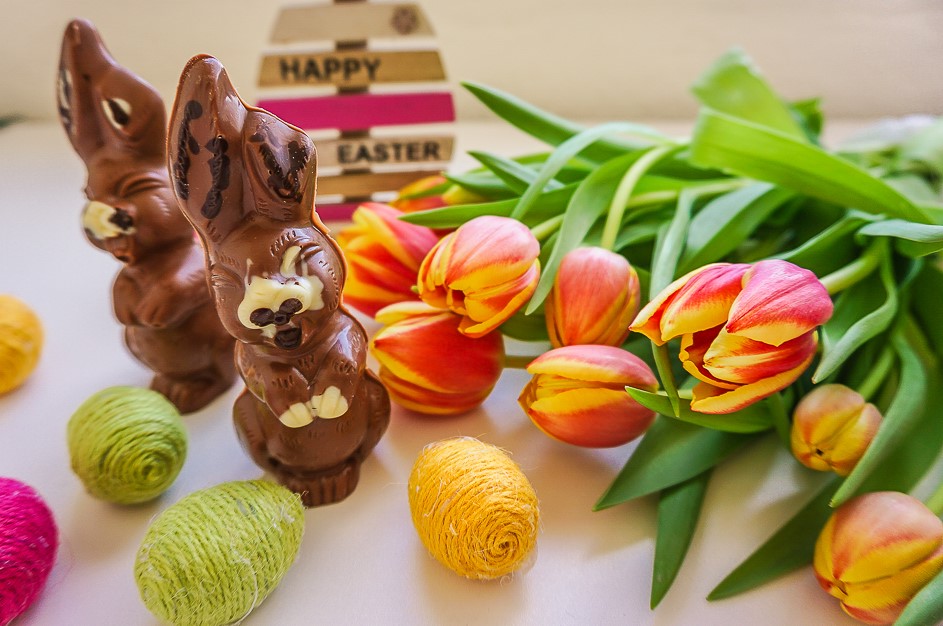 Don´t forget to pin this for later!