You may not find it so surprising that I get a lot of questions about traveling to Switzerland through my blog. And my Czech friends here, too. That's why I decided to put the most frequently asked questions from blog readers, our relatives, and friends together and of course, find meaningful and comprehensive answers to them.
IMPORTANT NOTE: In view of the current covid-19 pandemic, be sure to check the websites of the relevant authorities for the latest information on travel to Switzerland before traveling.
Traveling to Switzerland: most frequently asked questions
1. Is my ID card enough to travel to Switzerland? What about travel insurance?
Residents of Schengen countries do not need a travel document to cross the border into Switzerland. However, it is advisable to have your passport or ID card with you in case you need to prove your identity.
Holders of the European Health Insurance Card are entitled to essential health care in Switzerland.
2. Can I pay with euros in Switzerland?
You can pay in euros in shops, but only with banknotes. You will get a change in francs. The best option is to pay by card.
3. When is the ideal time for a holiday in Switzerland?
Switzerland is beautiful in all seasons. In May and June, the weather is already pleasant, there are not yet crowds of tourists, but at certain altitudes the snow still lingers. If you're going skiing, the main season is from the second half of December to April. If you're heading for hiking, the high season is from June to August (Note: some mountain lifts may be closed in between the winter and summer seasons).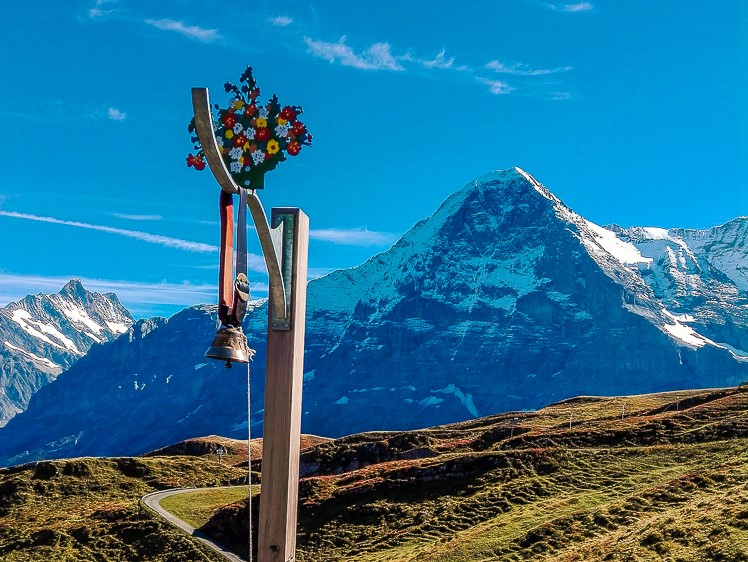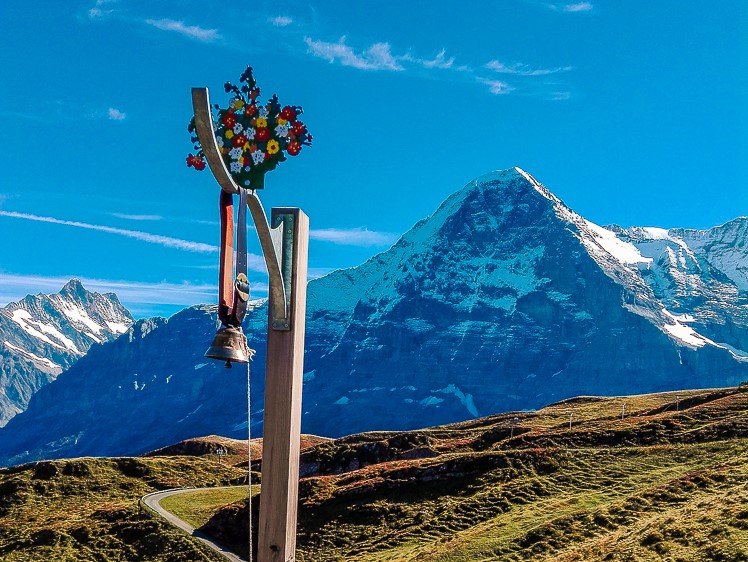 4. Is it colder in Switzerland when you have the Alps here?
I always say that if you don't count the Alps, the weather is very similar to other central European countries in terms of temperatures. But sometimes the weather is really unpredictable. Of course, in the Alps the weather can be changeable – clouds can come in on a sunny day and it can get cold in a minute.
5. What is the maximum speed limit?
The maximum speed limit is 50 km/h in municipalities, 80 km/h outside municipalities, 100 km/h on the road for motor vehicles and 120 km/h on the motorway.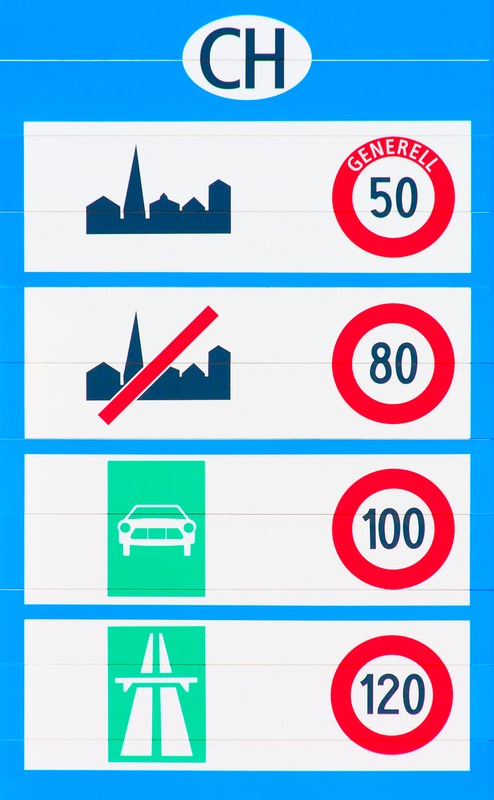 6. Is it really only possible to buy an annual vignette?
Yes, in Switzerland you can only buy an annual vignette for 40 francs. You can buy it at a petrol station or at the post office. Foreigners must have a vignette, even if they don't drive on the motorway.
7. Does Airbnb operate in Switzerland?
Yes, there is an Airbnb in Switzerland.
8. What about camping in the wild?
"Wild camping" is generally prohibited in nature reserves and protected areas in Switzerland. Outside protected areas and without explicit official prohibitions, considerate camping or bivouacking in the mountains at the forest boundary is generally tolerated.
9. What can I bring?
If you decide to take a supply of food from home on your trip to Switzerland (or you can't do without alcohol or your favorite brand of cigarettes), be careful how much you take with you. You can take certain foods and alcohol and tobacco products to Switzerland, but only a limited amount per person per day. More information to be found here.
10. Where can I eat without breaking my budget?
There are two main food chains in Switzerland: the Coop and Migros. You can eat in their self-service restaurants, which offer lunch menus at reasonable prices (12-15 CHF compared to 20-25 CHF in "normal" restaurants). But you can also find the well-known German chains Lidl and Aldi, where prices of some products are cheaper (for example, drugstore, toiletries) than in Coop or Migros.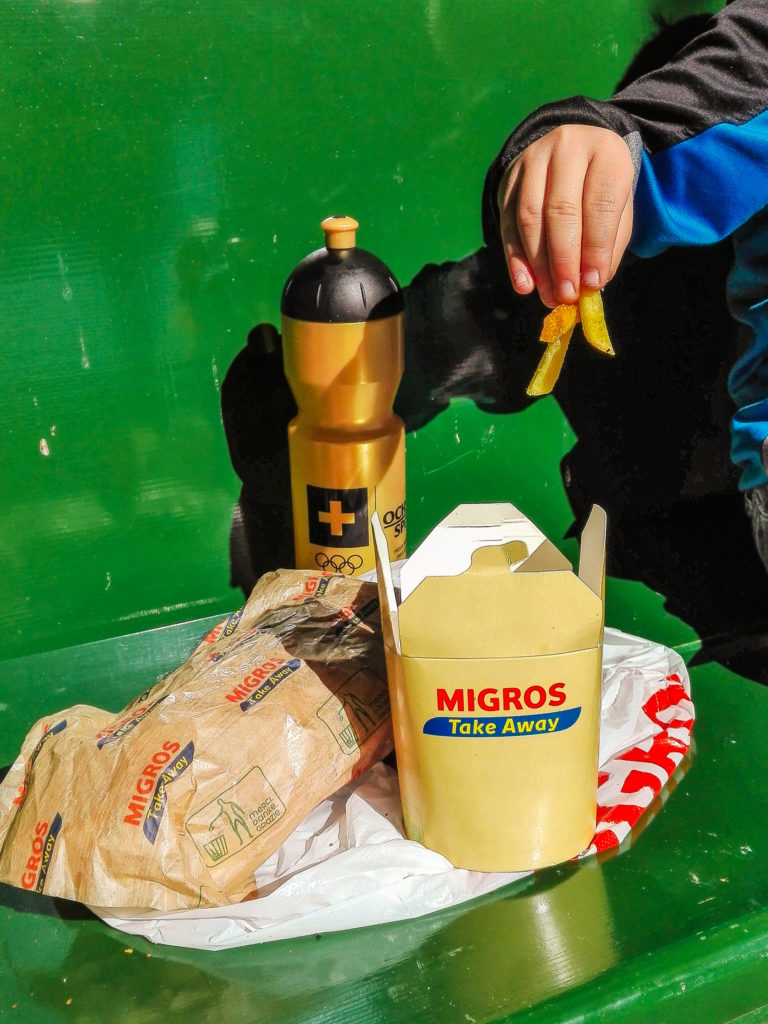 11. How to deal with internet data on mobile when roaming is expensive?
As Switzerland is not in the European Union, there is no regulation that calls and data will cost as much as at home. Most hotels, major train stations and tourist spots usually have free WiFi.
12. Do you have any tips on places to visit?
It definitely depends on what you want to see and experience in Switzerland. Whether it's hiking, strolling through the towns and soaking up their almost idyllic atmosphere, or the adrenaline rush of the Alpine slopes. Even after almost five years in Switzerland, I dare not claim to know Switzerland perfectly. Yes, there are areas we go to more often thanks to where we live, but at the same time, there are places we've never visited (but we definitely plan to in the future). I hope you'll find lots of inspiration for your travel on my blog – just check the interactive map and find what suits you!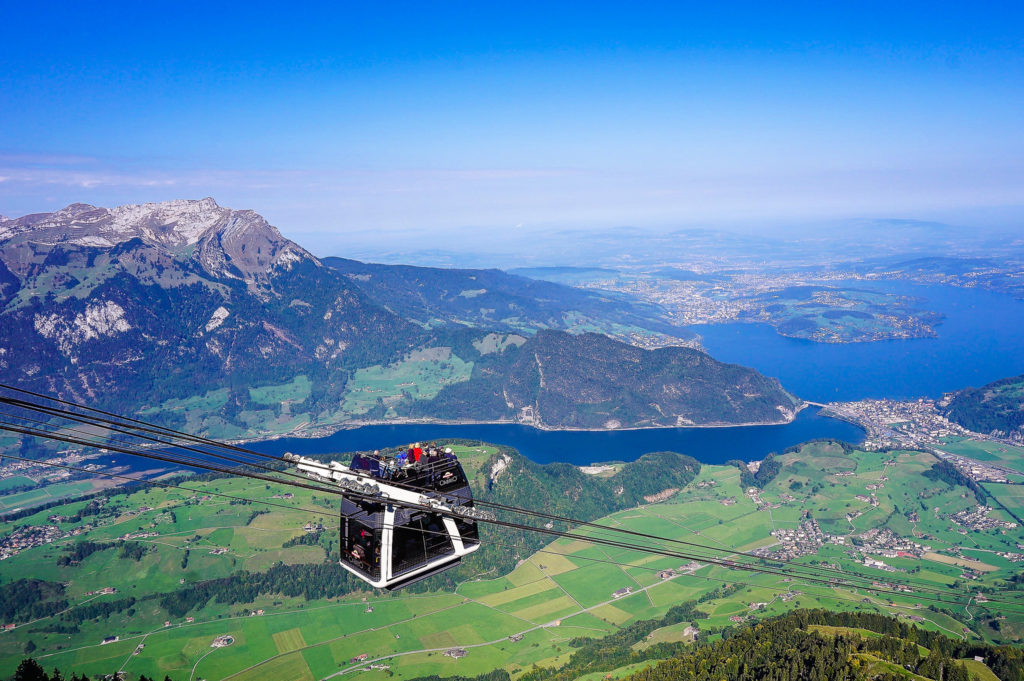 13. Can I swim in mountain lakes?
I guess I would say that what is not forbidden is allowed 🙂 But some mountain lakes have temperatures around 10 degrees Celsius even in the hot summer months, so swimming in them is completely up to your choice.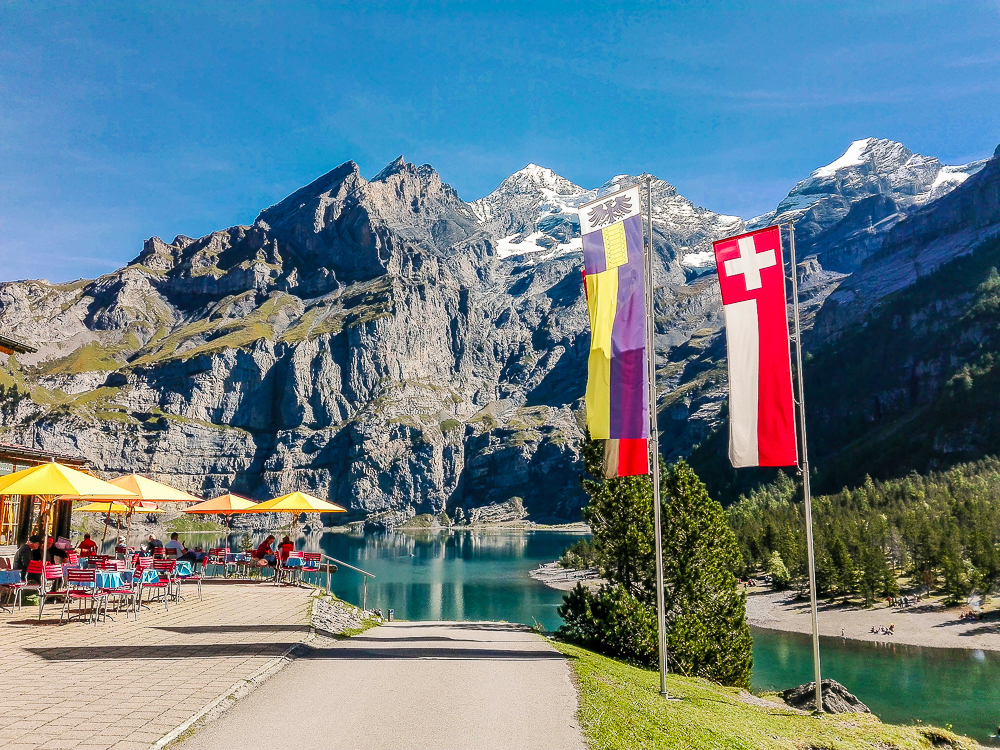 14. Is it worth buying a Swiss Travel Pass?
I recently wrote a whole article on this topic, where I calculated several options for you to see if it is really worth it and what alternatives exist.
15. What are the important phone numbers?
117 – Police
118 – Fire Department
144 – Emergency Medical Service
1414 – REGA Air Ambulance
Enjoy your holiday in Switzerland to the utmost!