Let's be honest, Langenthal is not listed in bold in the tourist guides as one of the places you must visit when you are in Switzerland. This town, about 45 km northeast of Bern (less than 80 km southwest of Zurich) is the educational, cultural, and economic center of the Oberaargau region. But even though it is of more regional/local importance, there are definitely places and events worth visiting in and around it. *
In Switzerland, the carnival is really celebrated in a big style – masks, music, allegorical cars – it is one big carnival lasting several days, which is inhabited by the whole city or village. Fasnacht in Langenthal begins to be celebrated on the weekend before Ash Wednesday, and although this year's has been canceled for all known reasons, I believe we will visit the parade again in a few months.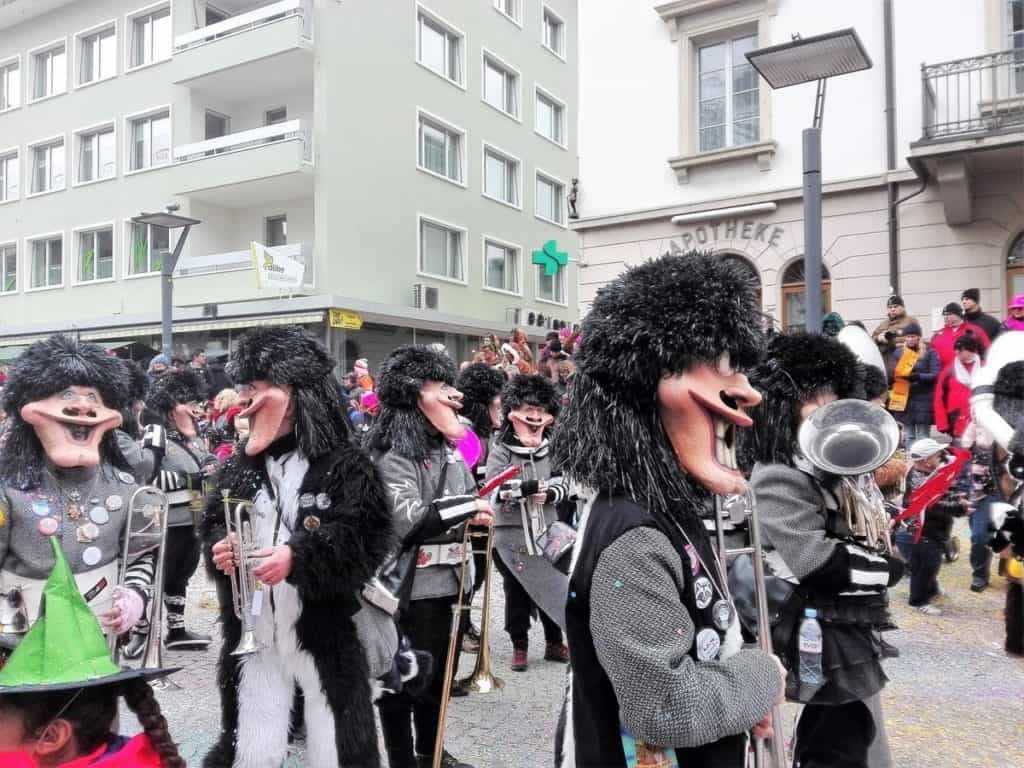 A race in which I almost got a shame when I entered the category of professional athletes instead of "Volkslauf". Let me excuse my then ignorance of German and also the fact that I did not do so badly again and set a personal record of 6km 🙂 . Unfortunately, this year will also not take place, however, we can look forward to November 2021 all the more.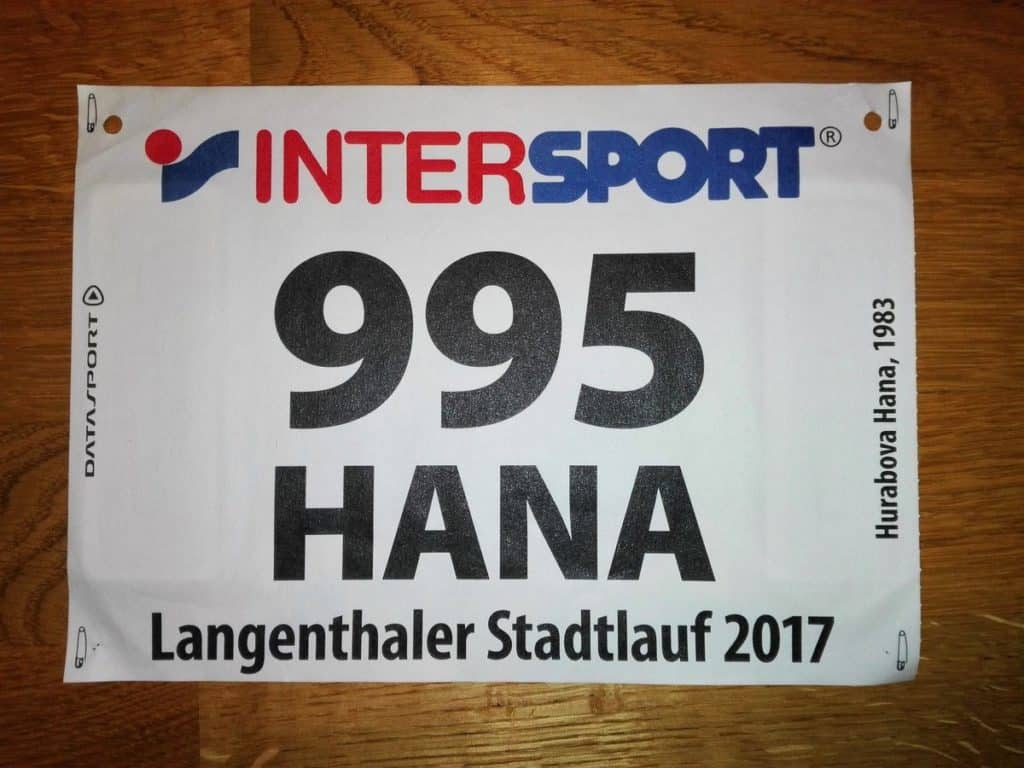 3. Hirschpark – Deer Park
East of the city center on the hill Hinterberg there is a mini zoo, respectively a game park for wild animals. About 80 animal inhabitants live in large open-air runs on an area of 30,000 square meters. Visitors can observe fallow deer, sika, deer and wild boar, dwarf goats, donkeys and ponies in the wild.
Admission is free, at the entrance to the park there is a money box, where you can contribute a few francs to the maintenance of the park. You can also buy a bag of pet food in the park for 2 francs – feeding with your own resources is forbidden.
4. Schorenweiher
The Schorenweiher pond is located west of the town center, near the ice rink (so guess how we came across it :). Various waterfowl species live on and around the pond, making it a popular destination for family walks. Admission is also free and again you will find a money box for a voluntary contribution.
5. Schwimmbad – swimming pool
It is no exaggeration to say that this is one of the most beautiful swimming pools we have visited here in Switzerland. Our youngest spent almost the entire time on a 50-meter slide, and the boys jumped out of the jumping boards of several sizes. In the restaurant you can have a good lunch and great iced coffee.
Every year at the beginning of September (um, I don't have to stress out why not this year) there is a festival for lovers of flying machines, organized by the Segelfluggruppe Oberaargau at the airport in Bleienbach near Langenthal. The "Air Fair" takes place every first Sunday in September and is full of attractions for the whole family.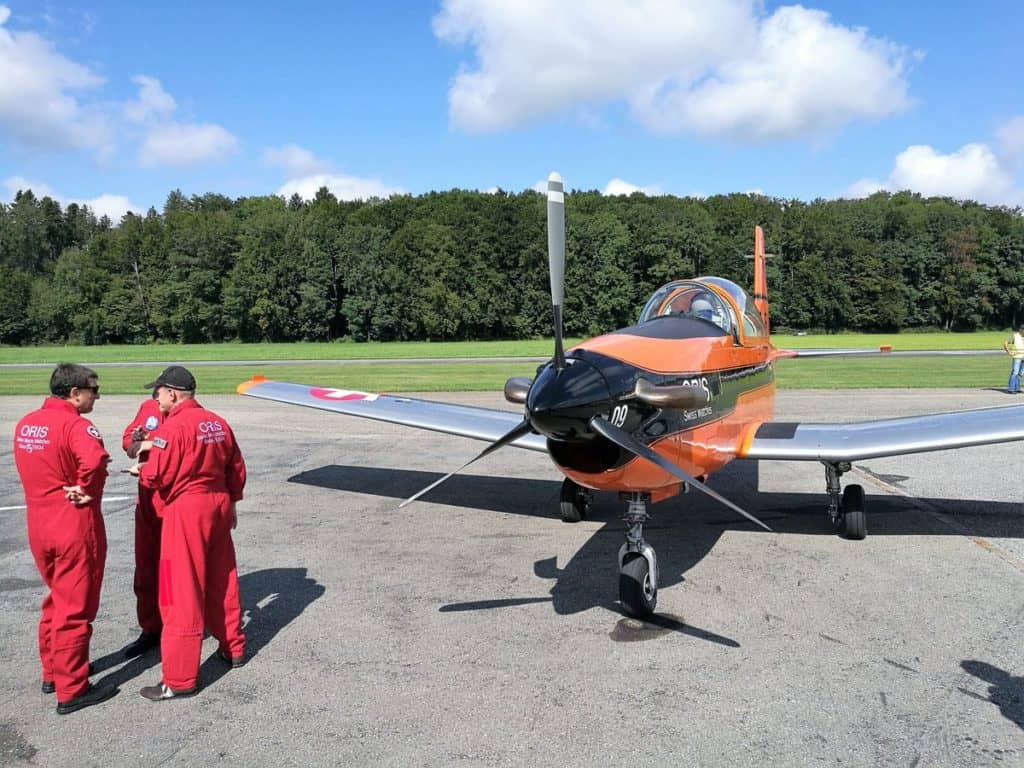 *Um, I hope it's clear to you, for what simple reason do we visit Langenthal most often, right?
Do you have any other tips for what to visit in Langenthal and its surroundings? Write me in the comments! And dont forget pin this for later!